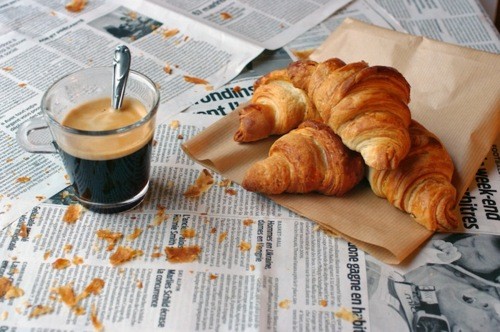 Is there any French gastronomic icon bigger than the croissant? When the rest of the world thinks of the French, do they not picture us sitting in le café on a cobblestone street with our breton striped t-shirts smoking cigarettes, drinking wine and eating le croissant?
And rest assured dear citizens of the world, that a French croissant is the truest and freshest croissant; freshly kneaded into those perfect little crescents, freshly-baked on site, freshly buttered (because obviously, even our lard is more fresh than your lard).
Well, ce n'est pas (technically) vrai anymore and it saddens me to say that this may be one stereotype that is no longer accurate. A bunch of frenchies calling themselves baking 'purists' from the national confederation of bakers have announced that the true croissant is a dying breed and in its place, an industrially-made and heated-up-on-site croissant is on the rise. The sale of industrial croissants, implying frozen or pre-prepared, is sky-rocketing, reported the Telegraph printed in Paris yesterday.
Terrifyingly, only one in two boulangeries today are producing fresh croissants.
Mais c'est impossible! According to a French law passed in 1998, boulangeries can only legally call themselves boulangers if they make their own fresh bread on site (this is exactly the kind of hard-hitting law-making decisions we need in the rest of the world).
Unfortunately, they forgot to include something in the fine print.
"The rule doesn't extend to viennoiseries (croissants/ brioches/ cakes)," says the president of the national confederation of bakers and patissiers, Jean-Pierre Crouzet. "One can be a baker and not make ones' viennoiseries oneself."
One cannot be serious!
In other words, our baguettes are safe but our buttery brioche-eating livelihood is not.
Big and mean industrial companies like Coup de Pâtes are tempting traditional boulangeries everywhere, dangling their catalogue of 700 pre-prepared bakery products, which they claim are made with top-quality butter, all at lower industrial prices (20 centimes a croissant). Baking purists cannot possibly compete.
Sophie, a boulanger in the 1st arrondissement told France Info that boulangers are feeling the pressure. "I make my patisseries myself but I'm losing money," said Sophie. "It's not on."
In response, seriously pissed-off Frenchman and baker in the 19th arrondissement was compelled to put a sign in his shop window recently stating, "All our products are prepared on site. They have not been chosen from a catalogue and delivered frozen by the industry."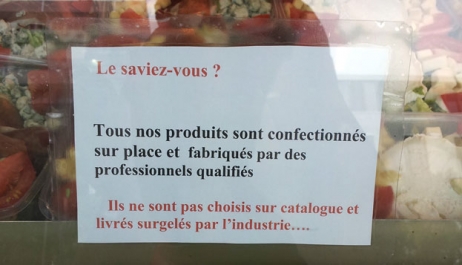 In a region in central France, the baker's federation of Loir-et-Cher are taking unilateral action by launching official window labels certifying local boulangeries that produce only home-made pastries.
I thought it appropriate to be eating a freshly-baked croissant as I write this piece. As a baking purist myself (if I might be so bold as to call myself one), I made a point of asking my boulanger on Rue de Bac in the 7th arrondissement whether my croissant had indeed been freshly baked on-site this morning.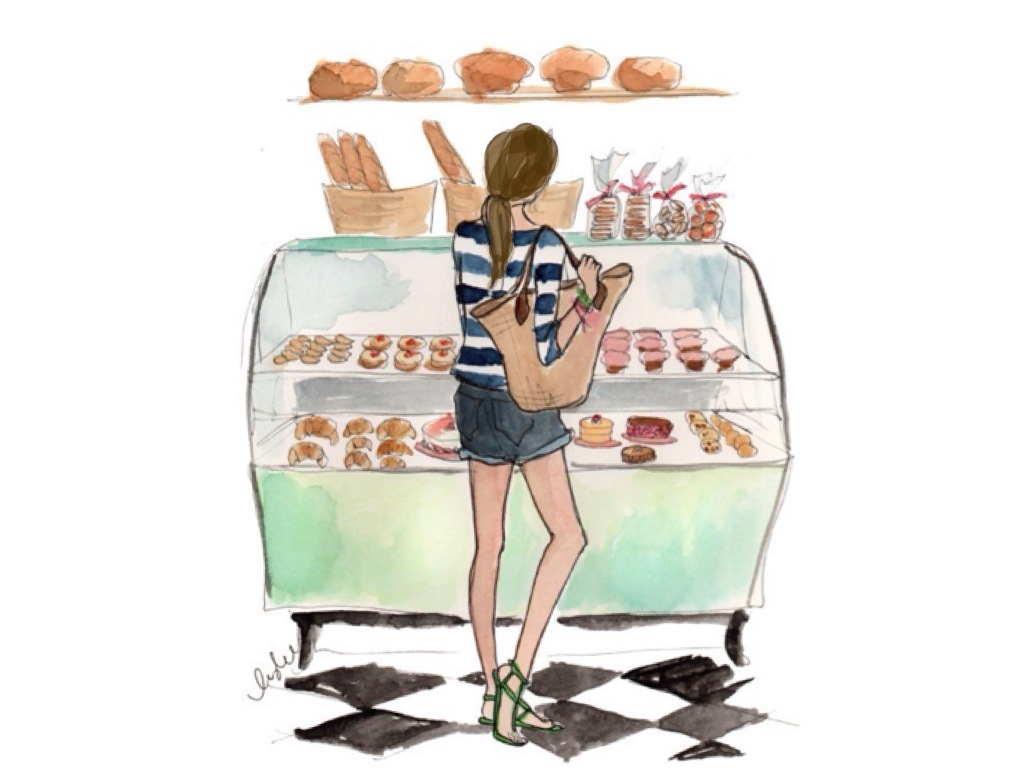 The round and red-cheeked baker replied proudly with a "Mais ouiii, bien sur!" and insisted that I would be able to tell the difference from those 'industrial croissants made out of rubber'. And with a hint of disgust he muttered under his breathe, "Croissants industriels. Pfff!"
Content in knowing my local boulanger may just be one of the last 0f the home-made purists in Paris (for now), I wipe the buttery croissant flakes sprinkled all over my laptop and embedded in the keyboard. It was too messy not to be fresh.
*If you want to ask a French bakery if their pastries are home-made, just ask! "Votre viennoiseries sont faites sur place?"
Via The Telegraph and France Info