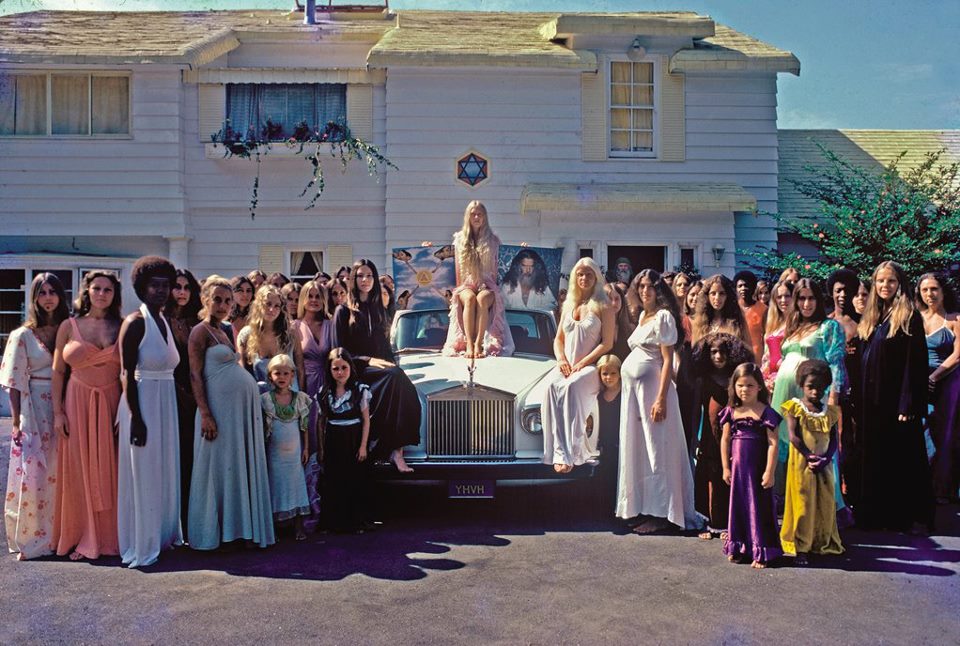 The only Hollywood-based cult of the 60s and 70s that comes to mind is the Manson Family, so when I happened upon this photograph of a secretive but wild group of beautiful young people who strolled around LA in the 1970s wearing colorful gowns, devoted to a Hollywood restauranteur-turned-spiritual leader who had 13 wives, a Rolls Royce and a rock'n'roll band, calling himself "Father Yod"– I was skeptical. Creepy hippie cult? I had to know more…
Fortunately, the story of The Source Family didn't end in a murderous rampage in the Hollywood Hills. And even though they had some pretty spaced-out rituals, practiced a lot of tantric sex and their leader, "Father Yod" was basically a weird older dude snuffing out his sexual ego, the Source family, also known to themselves as an "Aquarian tribe", managed to stay away from the really dark stuff. You could even go further as to say they were considered as one of the trendier cults of the day.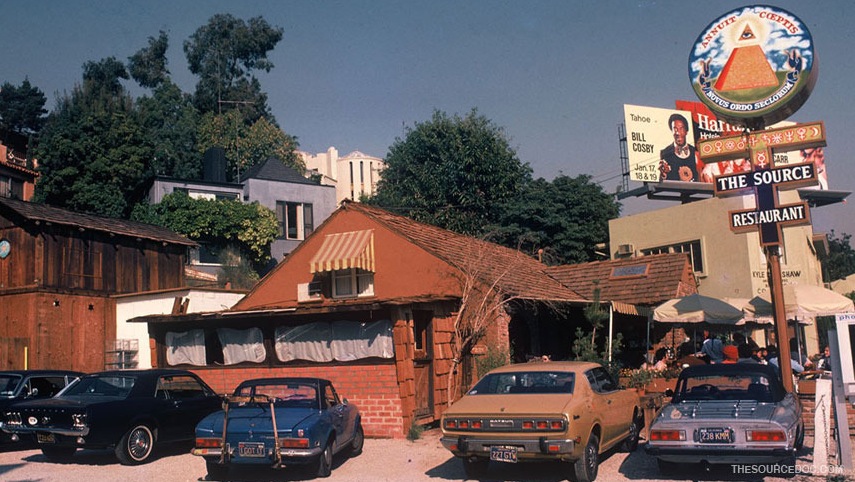 The 'Aquarians' were entrepreneurial hippies, if you will. While Los Angeles has an abundance of health food restaurants today, the first ever vegetarian-only restaurant was opened by the Source family on the Sunset Strip. Appropriately named The Source, it quickly became the hotspot in town, serving "vibrationally pure" cuisine to the likes of John Lennon, Warren Beatty Julie Christie and even Woody Allen filmed his infamous break-up scene with Diane Keaton there in Annie Hall.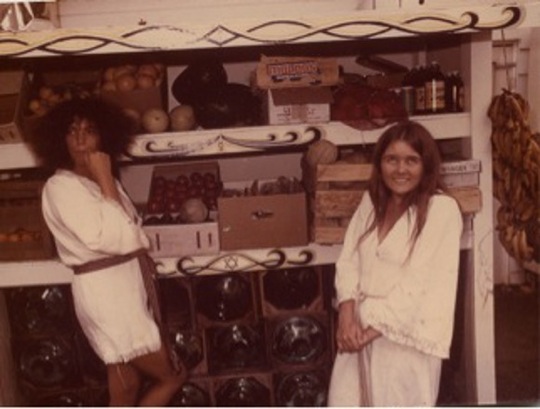 The success of the restaurant and Father Yod's fortune from his previous restaurant ventures saw them living in a Hollywood mansion in the hills built by Catherine Deneuve, called The Father House.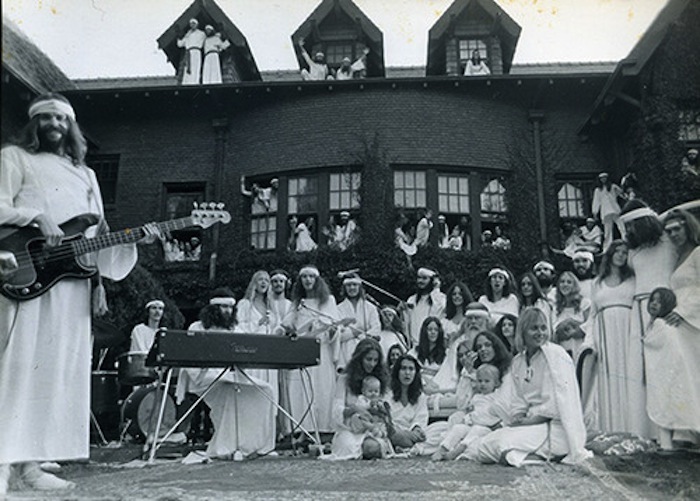 It was here that Father Yod, a decorated World War II veteran (real name Ed Baker), fronted his own rock'n'roll band along with the musicians of the family. Music and meditation was part of everyday life at the Father House and band practice started at 3AM. Together they recorded over 60 limited-pressing records of psychadellic rock chants and prayers from their sound-proof garage and sold them for $1 each at the restaurant.
The community was also very experimental with fashion. You could even catch Father Yod in a dandy three-piece white suit. Below he is pictured surrounded by his harem of rather attractive young wives (all thirteen of them).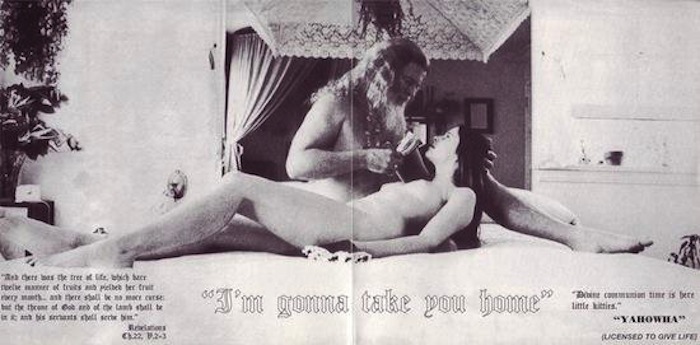 Of course with images like these, it's not hard to understand how outsiders described him as part guru, part pimp. The Rolls Royce didn't help either (very un-Jesus like).
The tribe had mostly worn Grecian and Egyptian inspired white clothing until Father Yod decided to commission their own family fashion designer named Galaxy Aquarian, to design velvet rainbow robes for everyone. The family soon became local legends attracting a lot of media attention, wondering the Sunset Strip with their colorful outfits and flowing hair, spreading their utopian beliefs.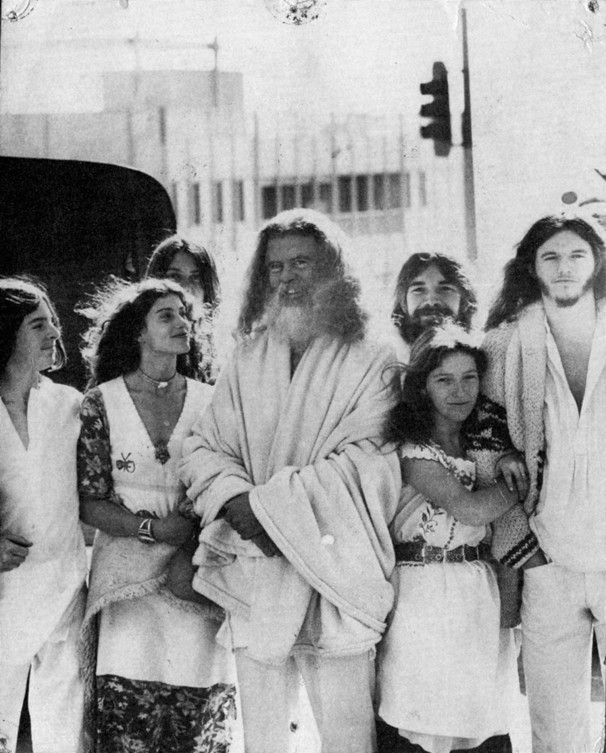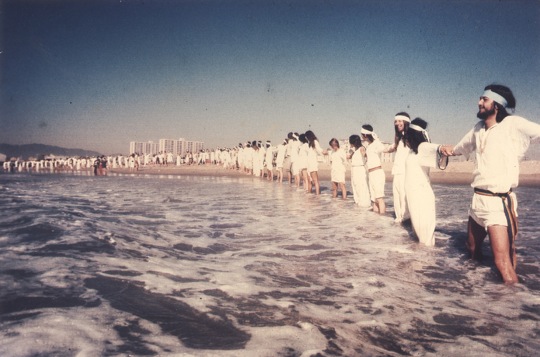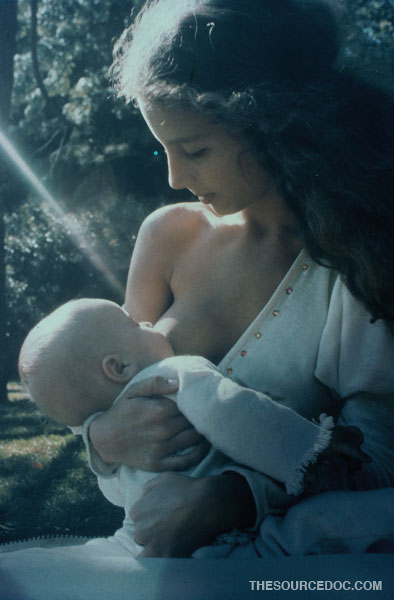 But tolerance of the radical group didn't last. Thanks to the rigorous sex practices, 51 Source Family babies had been born. The group had shunned modern medicine in keeping with their beliefs, but when one of the family's baby became severely ill with a staph infection, it was taken to a hospital where authorities were alerted. By this time there were over 100 people sleeping in the three-bedroom hills mansion and with children involved, the media attention turned ugly.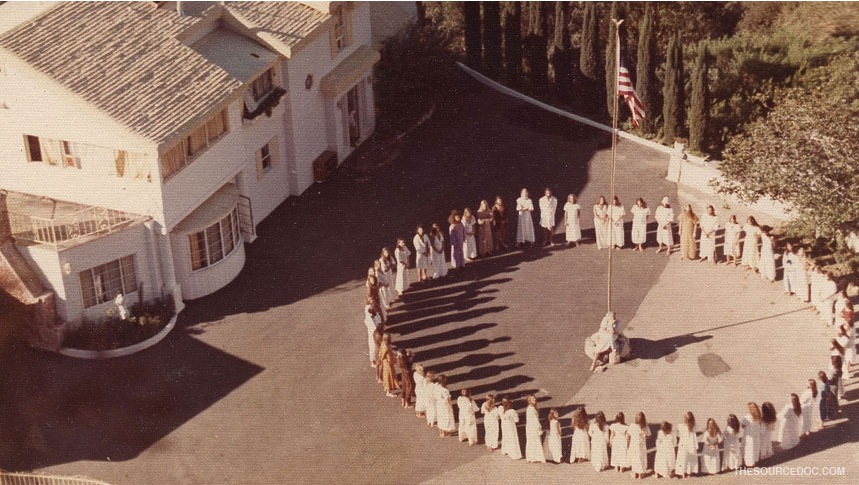 Seeing as Father Yod liked his luxury cars and three-piece custom made suits, it doesn't come as too much of a surprise to learn that he died rather spectacularly in a freak hand-gliding accident in Hawaii in 1975. He had initiated the group's move there after they fell out of favor with the public, but after his death, the Source family eventually fell apart.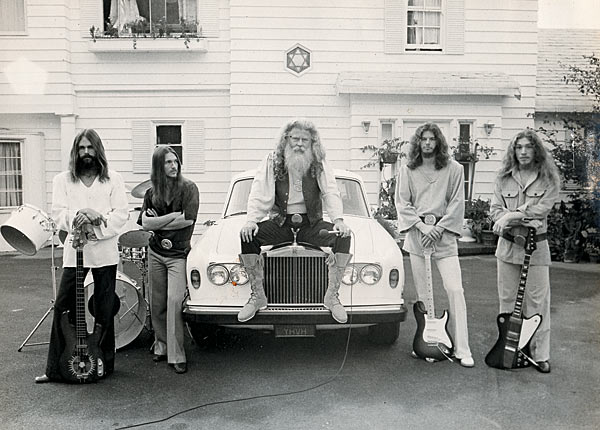 Although highly secretive, the Source family were great at documenting everything, which is why we have these incredible photos to look at today. A documentary film has also been doing the rounds at various film festivals this year called The Source using all original footage and home movies that belonged to the extensive family. It's a warts-and-all portrayal of the rise and fall of Father Yod and explores how the idea of freedom often manifests into infidelity within utopian communities.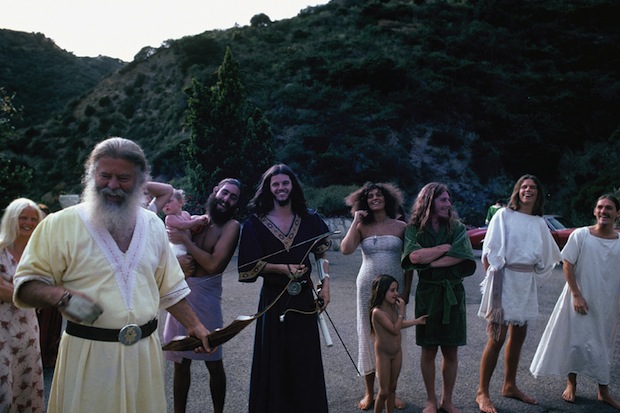 You can find out more about the Source family here and find out more about the documentary film by Jodi Wille here. They also happen to have a facebook page here.