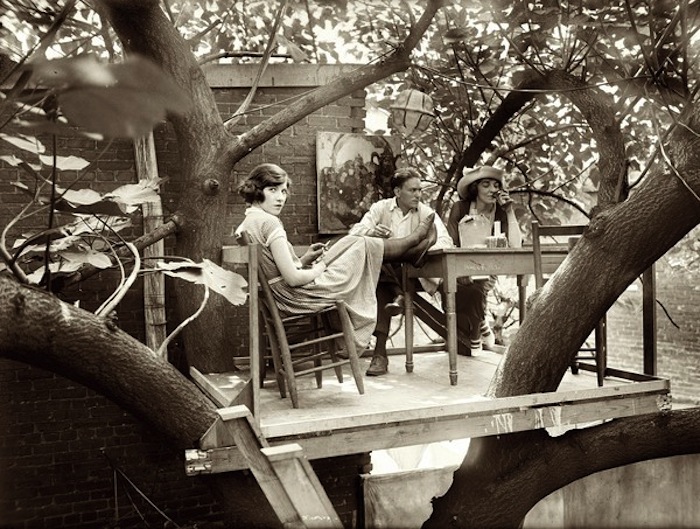 We've stumbled upon the backyard of a speakeasy club called the Krazy Kat Club in Washington DC, July 15, 1921. It looks like they might have decided to move their staff meeting outside to their treehouse in the heavy heat of July– and nobody is in the mood for business.
Every workplace should have a backyard treehouse really….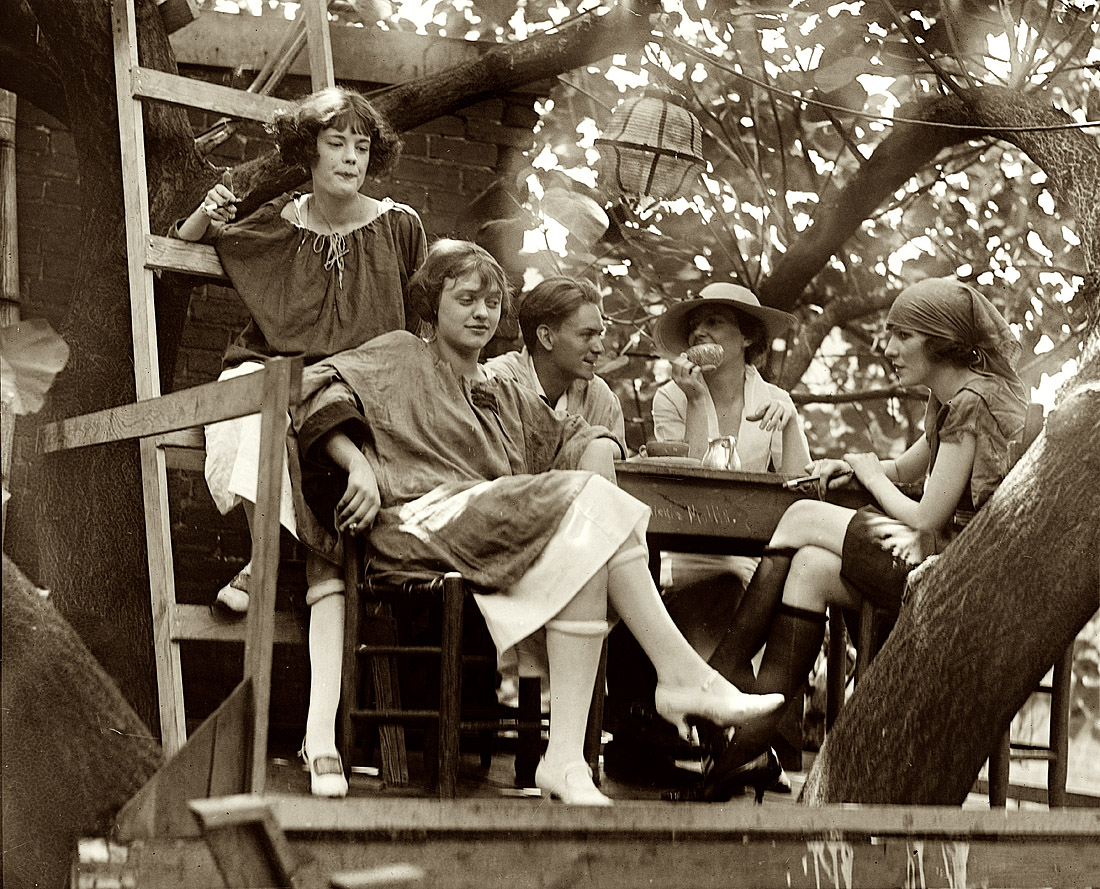 The club was run by Cleon "Throck" Throckmorton, seen sitting on the terrace of the treehouse wearing black stockings and standing outside the entrance below.
Krazy Kat in 1920 was a "Bohemian joint in an old stable up near Thomas Circle … (where) artists, musicians, atheists, professors" gathered. Miraculously the structure still stands, five blocks from the White House, as a gay bar called the Green Lantern.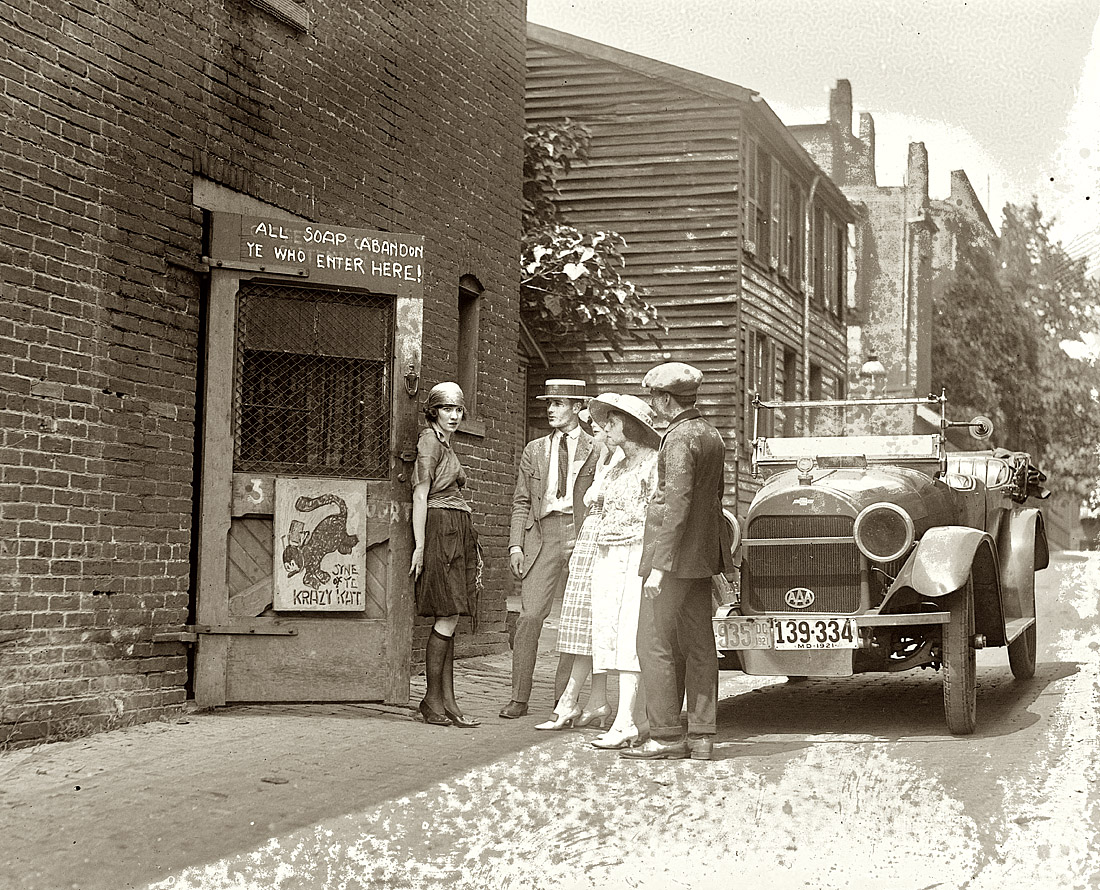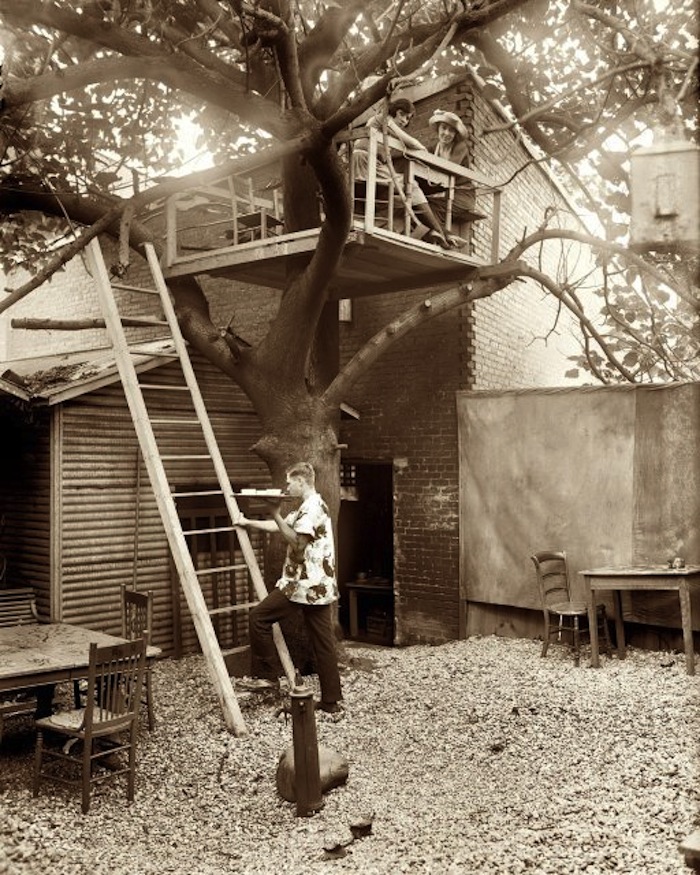 It looks like they also served customers drinks up in the tree house too!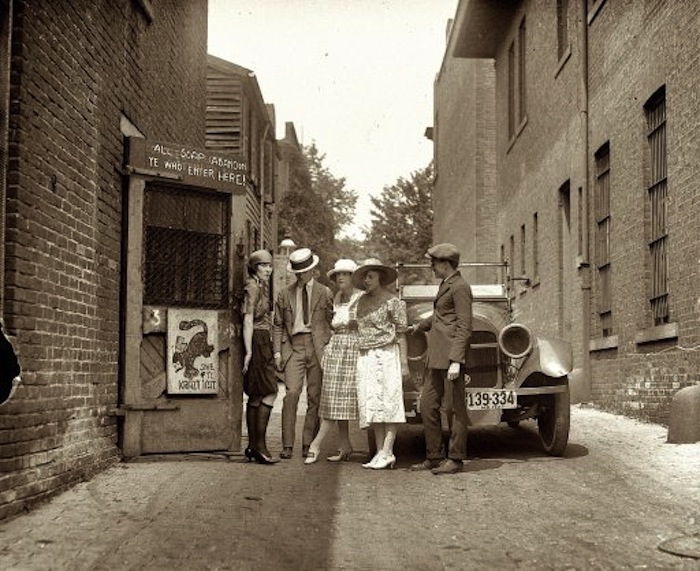 Despite prohibition, the club still served liquor to its customers, and was raided many times from 1918 to about 1925. One of the raids in 1919 happened after a police officer walking nearby heard a gunshot from the club after midnight. Twenty-five people were arrested, including three women —  artists, poets and actors, and even some people who worked for the government by day and played with the bohemians by night.
Images via the awesome historical photo archive Shorpy