Ever since the first time I saw Michael Jackson do his infamous gravity-defying lean in Moonwalker, it's remained a total mystery as to how he and his dancers did it. I hopelessly attempted it in front of the television screen for years. But today, the mystery came to an end today and it feels ever so slightly similar to when I found out Santa wasn't real.
So it turns out Michael Jackson actually invented a special shoe for creating an anti-gravity illusion which he even had patented in the United States.
Along with two other inventors, Michael L. Bush and Dennis Tompkins, the late Michael Jackson filed the patent in 1993 detailing the rather complex design of a shoe with a specially design heel slot.
The full documents are available on Google.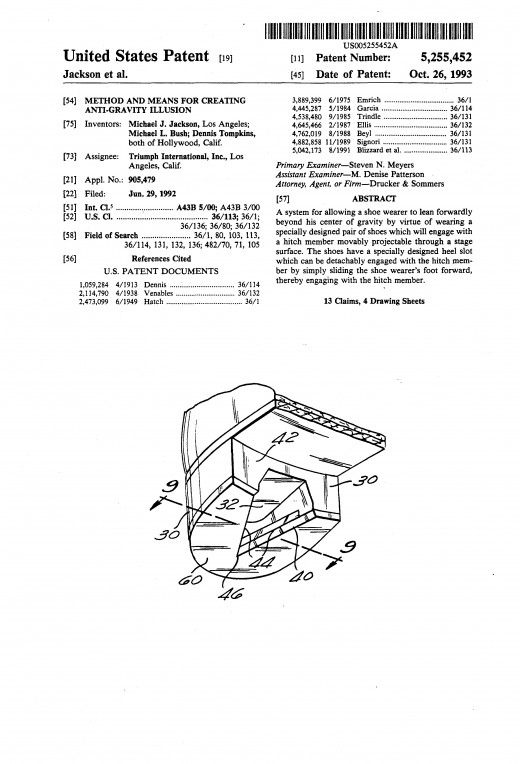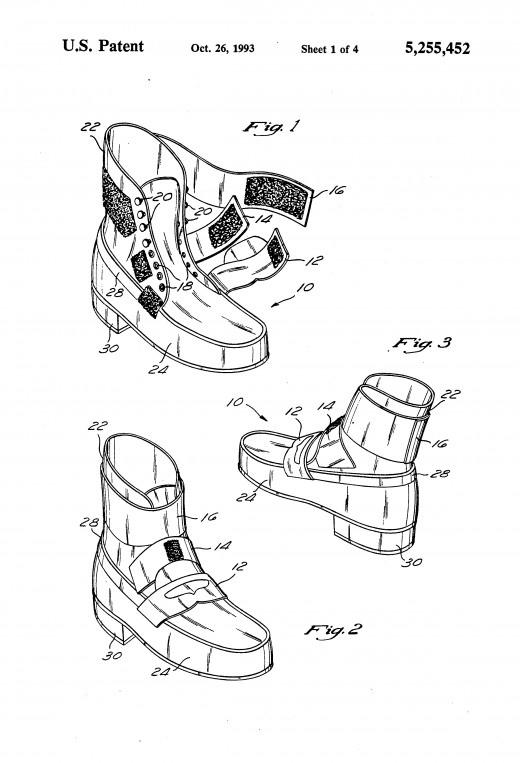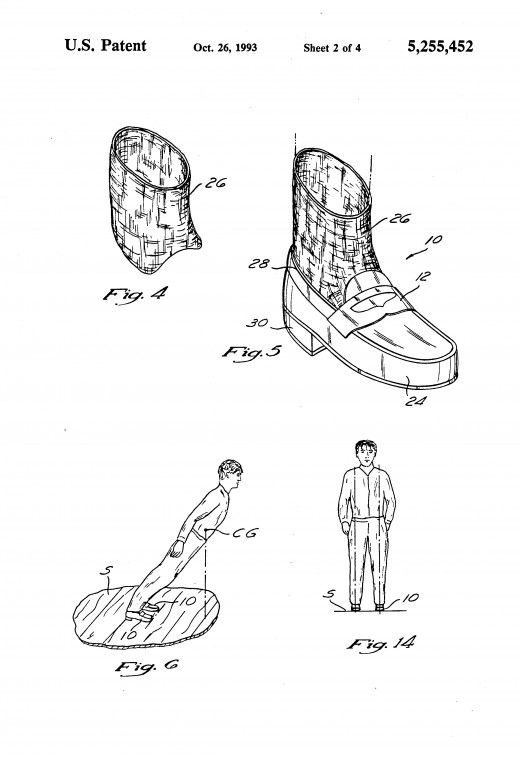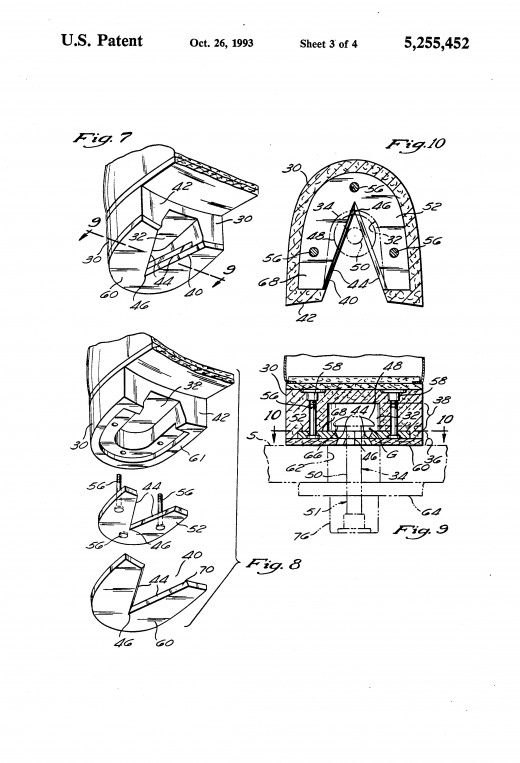 via Retronaut