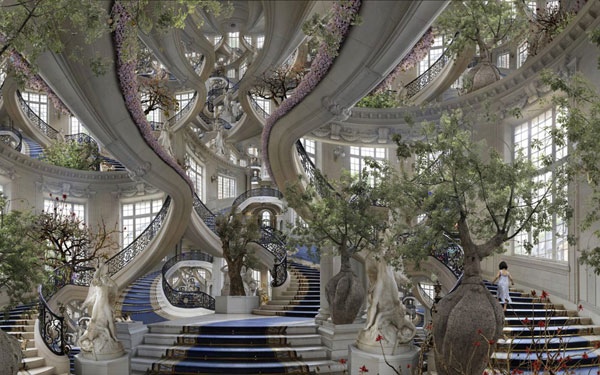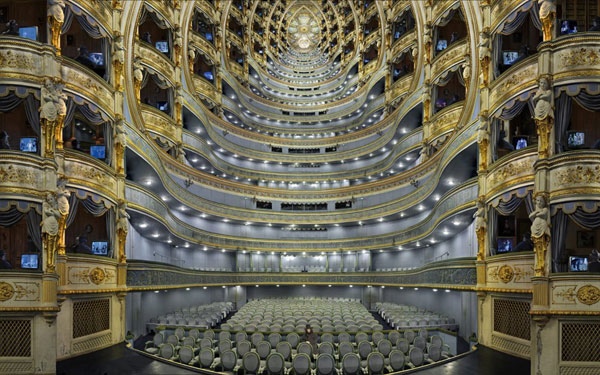 Don't remember seeing that other-wordly staircase or a never-ending library when you visited Versailles on your last trip to Paris?
Are there secret parts of the palace they're hiding from us?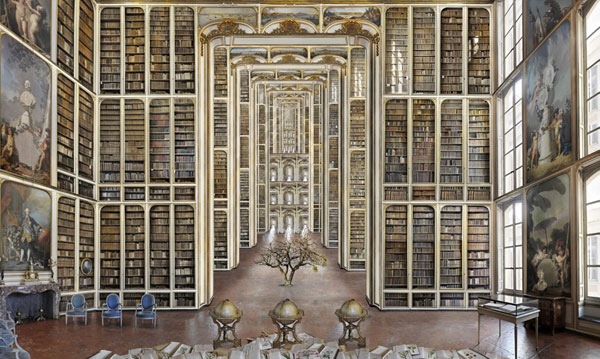 Go on, click on the images for a closer look if you're not sure…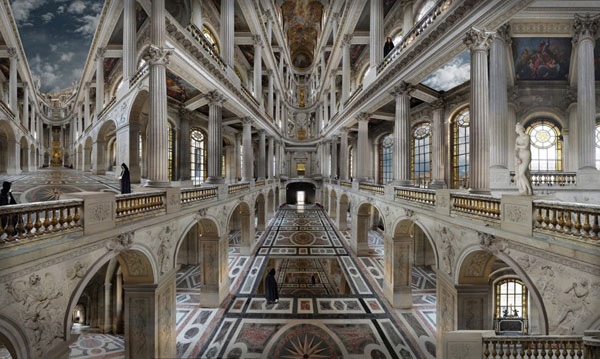 Photographer Jean Francois Rauzier says he waited 25 years for digital technology to arrive and what you're looking at is his incredible work using a technique that he calls, the Hyperphoto.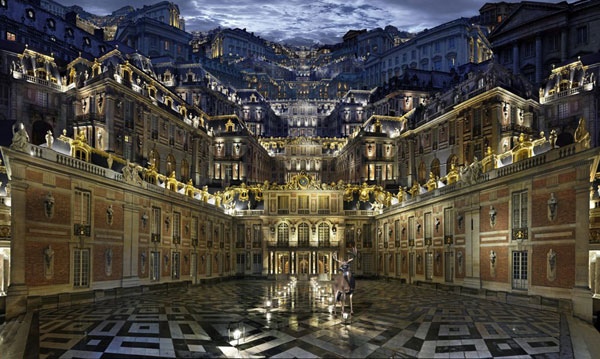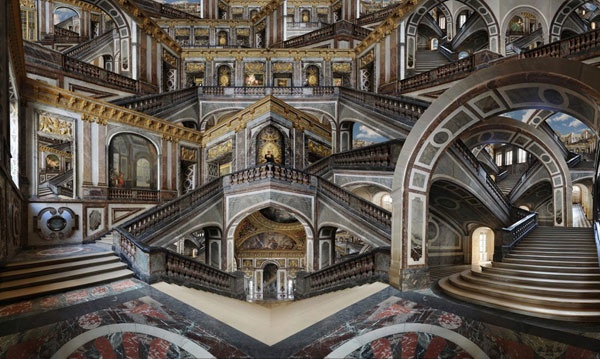 Jean Francois can take up to five thousand photographs of a single place from all angles; close-ups, panoramas; and then piece by piece reconstructs the picture into a kaleidascope version of reality. The result of his imagination and skill is something ultimately complex and absolutely magical.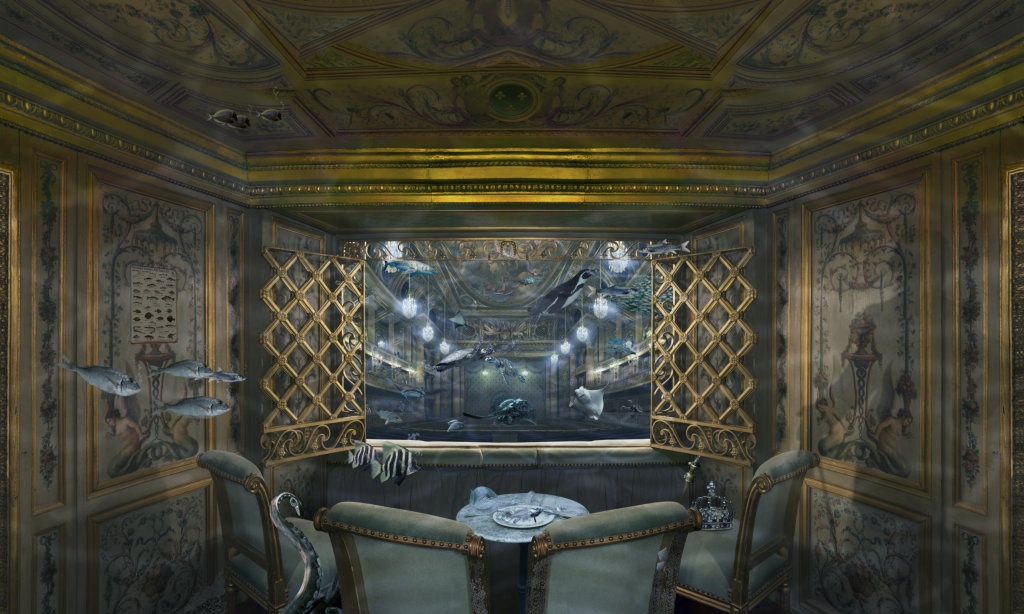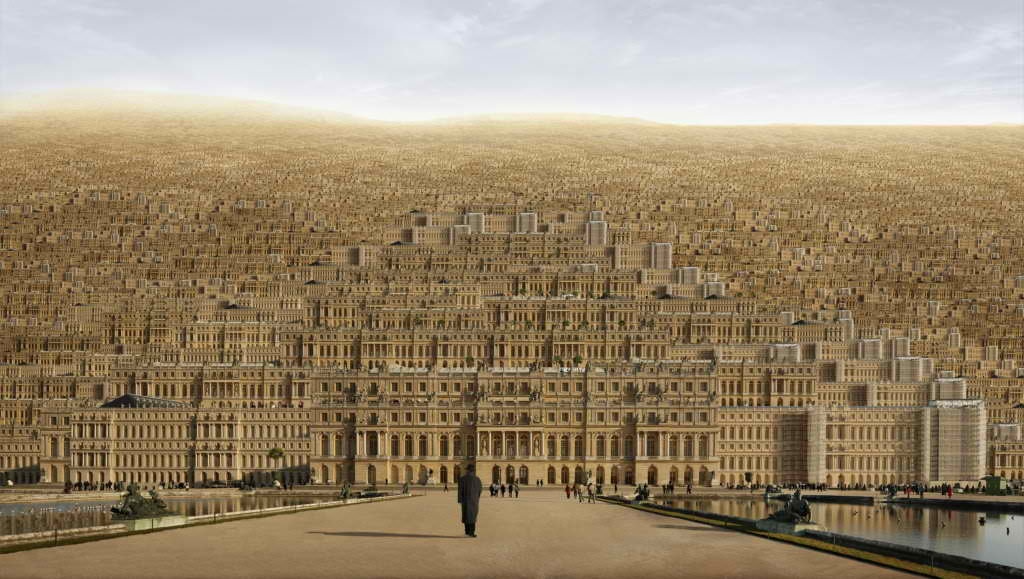 Watch this eye-popping video that invites you to see exactly how some of these photos are put together and take a closer look at the hidden details behind these amazing works.
[vimeo http://vimeo.com/38129324]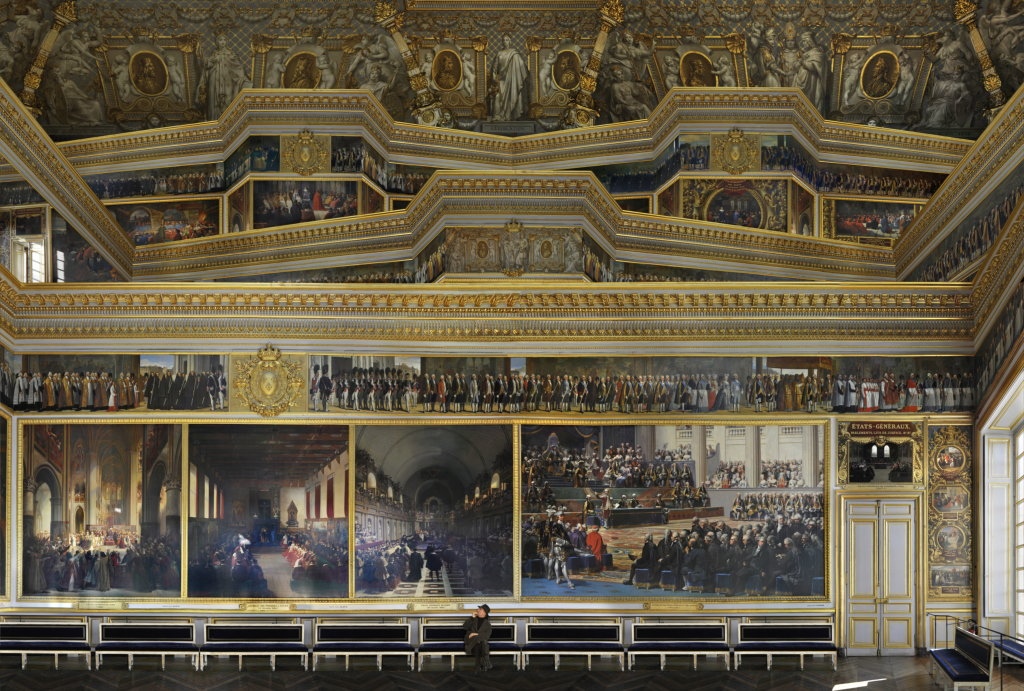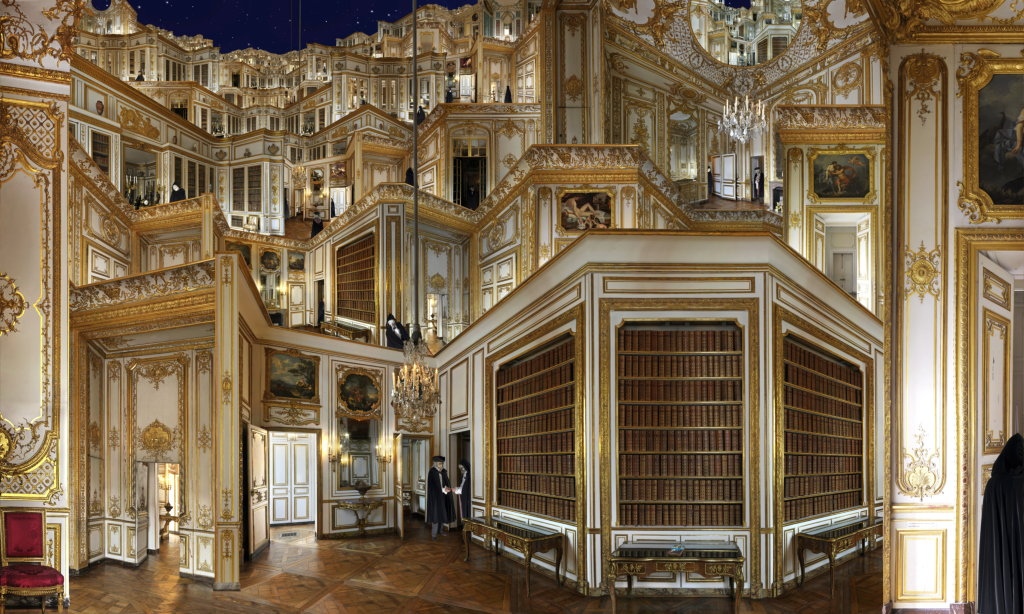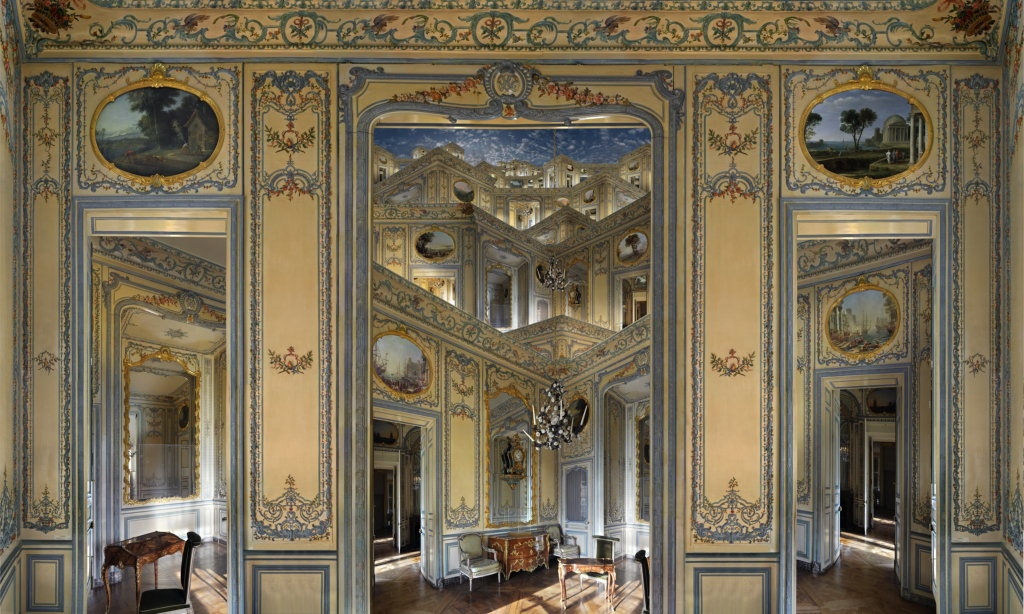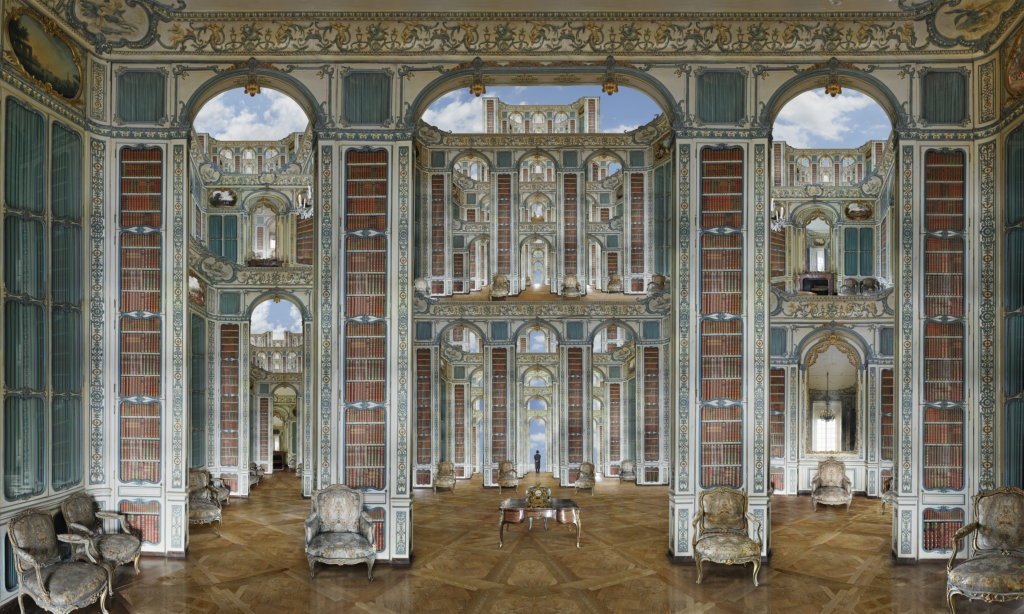 Well that's my mind blown for today, what about yours?
I highly recommend you spend some time on Jean Francois' site which includes galleries of his surreal work on various architecture around the world in Turkey, Barcelona, Italy, Moscow. He also has some fascinating gallery sections combining various elements and architecture including his apocalyptic 'Contemporary Archeology' gallery and his ethereal libraries of 'Bibliothèques idéales'.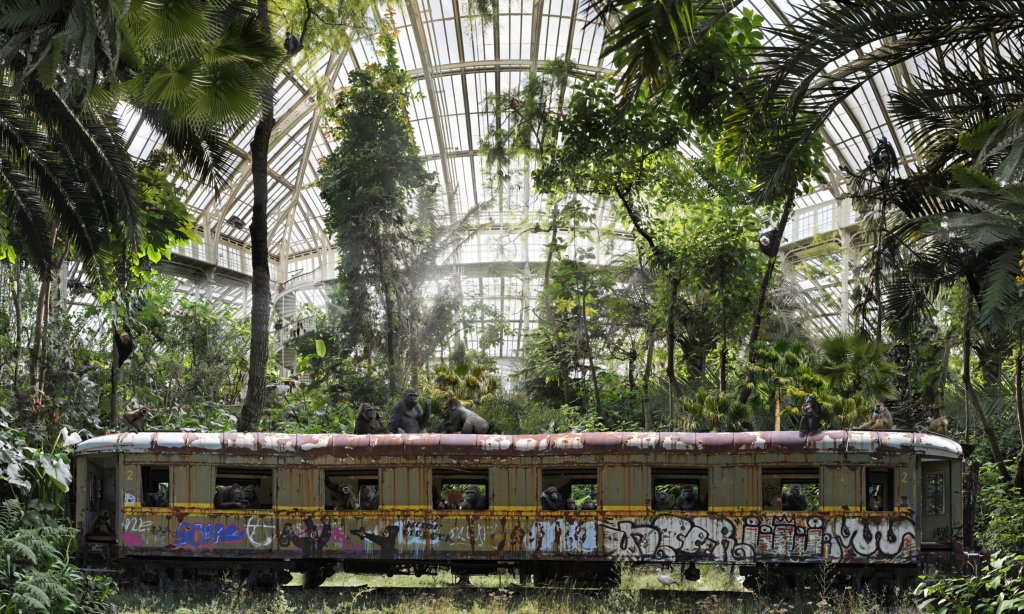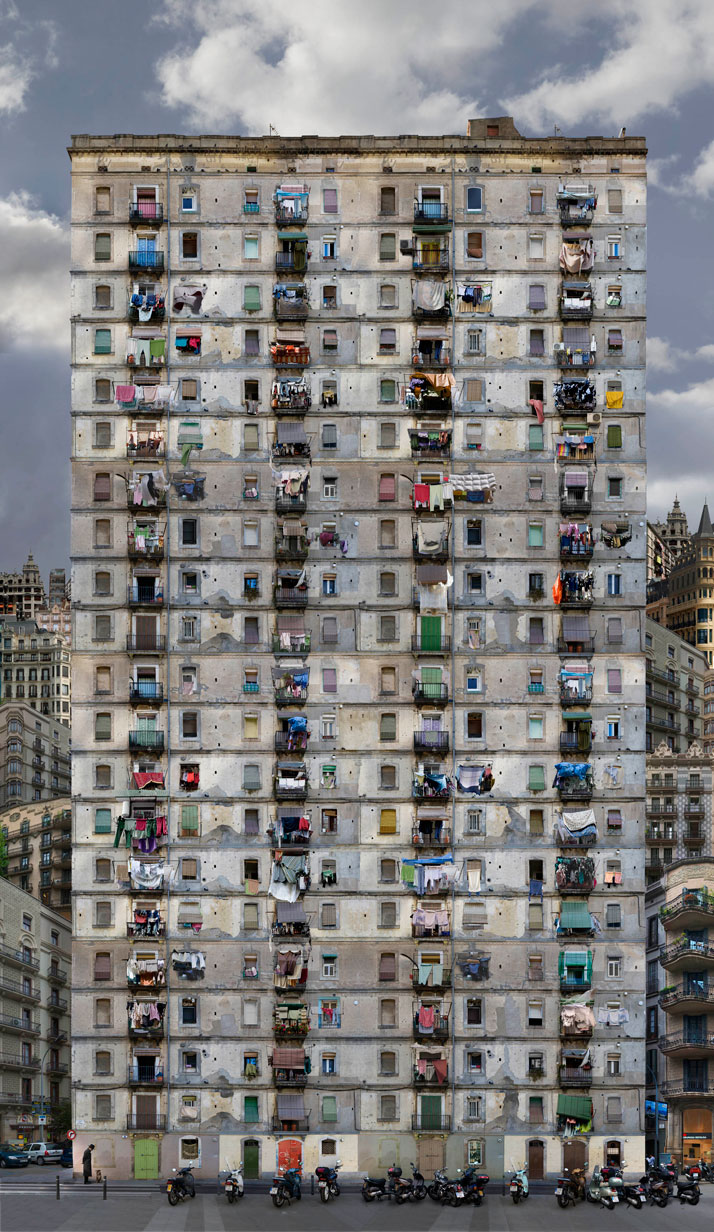 You can also buy his book (finally a coffee table book seriously worth having on your coffee table) Hyper Versailles for only 35 Euros here.