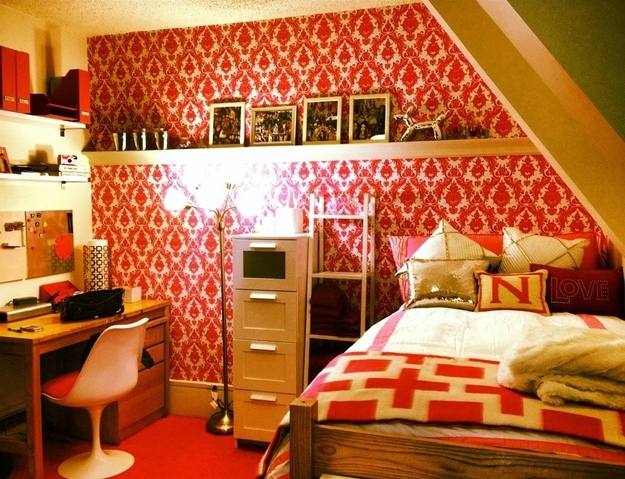 Does this room not make you want to bathe in its warm cocoon of preppyness and revisit those college years once more with brand new stationary and unrealistic expectations for what life has in store ahead?  Yes! This is an actual college dorm room, belonging to a freshman no less, at the University of Pennsylvania. The [instagrammed] photograph first appeared on the school's blog and has since gone viral on the net.
In all her back-to-school excitement, the freshman clearly went all Martha-Stewart on her dorm room by adding some fancy new wallpaper, a swanky desk chair and plenty of those adorable throw pillows. Nevertheless, you can see she's still using the standard, drab wood furniture provided in most schools. So good for her! Even if it is a tad 'Legally Blonde' mixed in with a scene from 'The Shining'… I still want to bathe in all of its peppy and preppy red warmth.
What do you think? College dream or your worst nightmare for a college roommate?