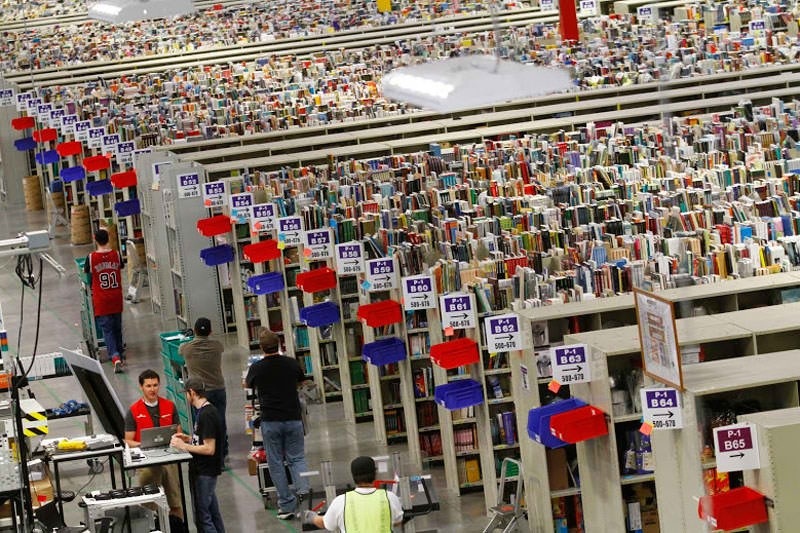 Last year, Amazon shifted 17 million products within 24 hours. Can Santa even compete with those kind of stats anymore? And while we're effortlessly clicking away on Amazon.com, browsing page after page of their seamless site, did you ever stop to wonder where all those products are being kept? What does it really look like backstage, behind the website?
A Reddit.com user recently released these photographs showing the inside of an Amazon warehouse. Usually located close to various shipping hubs around the world, the warehouses are known to be colossal spaces, well over a million square feet in size.
Amazingly, you wouldn't find any robots moving your orders around. This global operation is made possible by more than 65,000 human employees, plus an additional 50,000 seasonal employees brought in to help meet the demand during the busy Christmas period.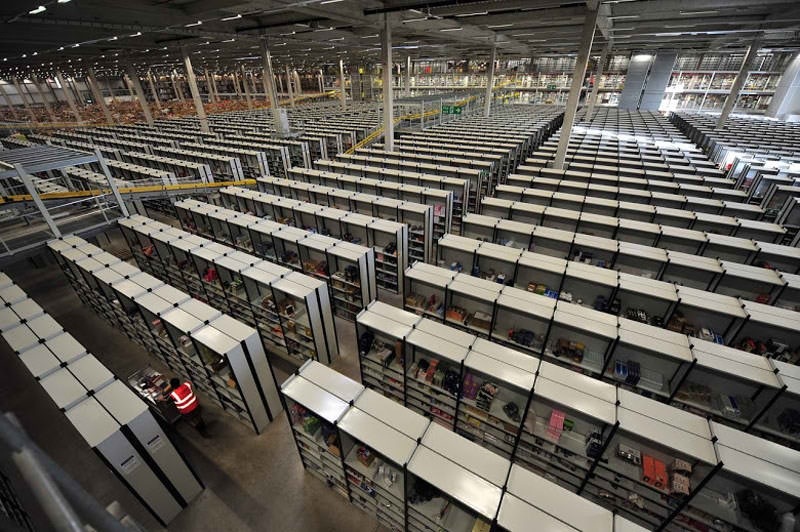 How does it all work? You'll be surprised…
Now if you look closely, their storage system looks pretty odd. There's various random objects placed on shelves together. It looks rather chaotic. And you'd be spot on because the logistics system of the world's largest online retailer is officially known as 'chaotic storage'. In an Amazon warehouse you won't necessarily find books with other books or cooking utensils stored with other cooking tools…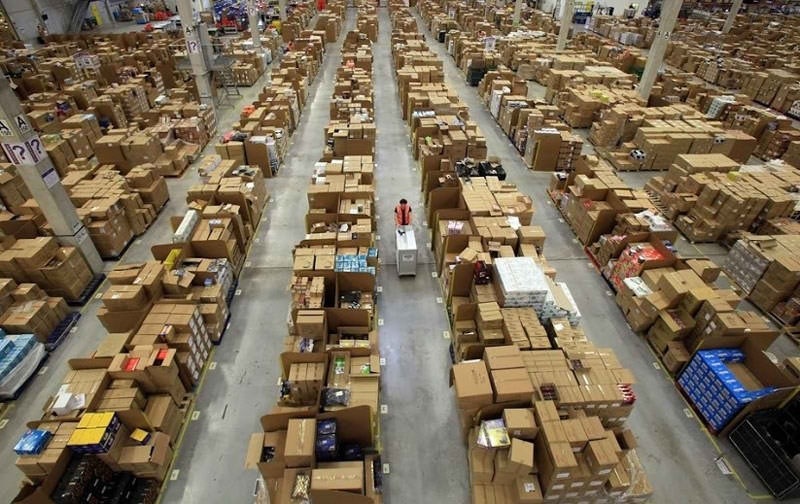 By placing products randomly, Amazon is able to use their storage space more efficiently and flexibly. Sound insane? If you think about it, Amazon is a retailer for thousands upon thousands of different products. If a shelf space in a fixed position of the warehouse is always reserved for a product like iPhone cases, what would happen for example when those iPhone cases become low in stock or out of stock? The shelf would stay empty and the space would be wasted. But if that freed-up space is immediately refilled with new products that need a home, the storage space is used to its maximum efficiency.
And let's say a customer has ordered a fondue set for a Christmas gift. If all the fondue sets were stored in one place in the furthest corner of the warehouse, that's going to be a heck of a walk for the Amazon employee that has to go pick it up for delivery. But with the Chaotic Storage system, the database will find the closest fondue set that has been stored "chaotically" in the warehouse. And since the Amazon employees rarely go searching the warehouse to pick up just one product at a time, the "Chaotic" database will also create "picking lists" with optimized routes that shorten the distance and save time.
So how does the database find the products? Barcodes! Every product that enters the warehouse and requires storage is assigned a unique barcode that matches the shelf space location where it will be stored. This allows the database to keep track of everything– which products are coming/going and which shelf spaces are available or occupied.
See! MESSY IS BEST! I knew I was onto something…!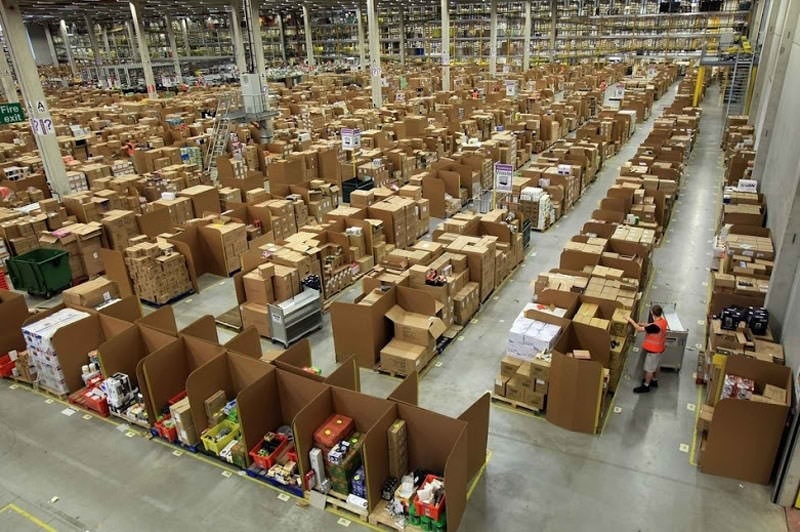 The sole exceptions to the "chaotic" storage system are fast-moving products; things like the Kindle that won't spend very much time in the warehouse before they get shipped out again for delivery. These, along with really bulky products like large furniture, will be stored separately.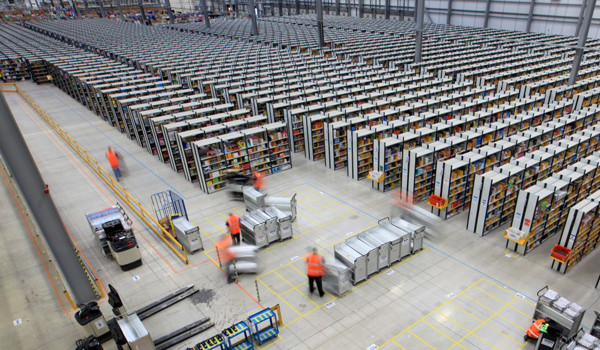 So next time you click to order that book, or that iPhone case or even your next fondue set… remember to think of the Amazon elves and the (sh)elves! … See what I did there?!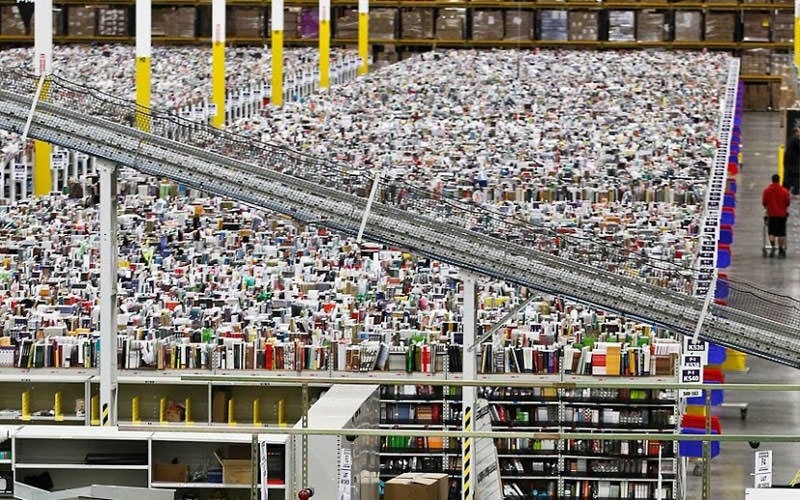 Photo Source: Reddit.com by Getty Images
Additional info via International Business Times and Twisted Sifter