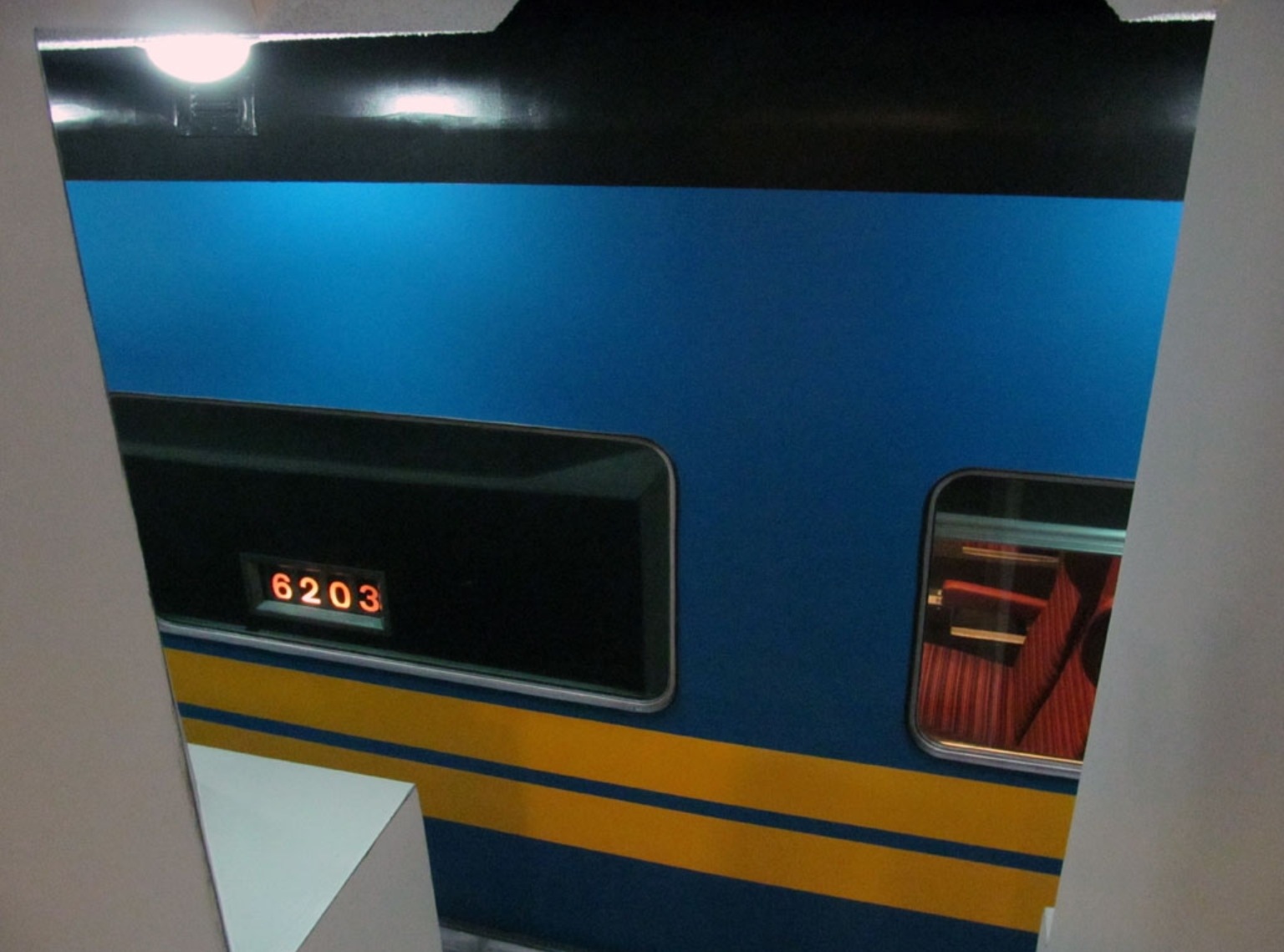 Now let's just get something straight. If you want a train in your basement, you'll need two things, according to the guy with a train in his basement:
1) To be completely insane.
2) To have an amazing wife.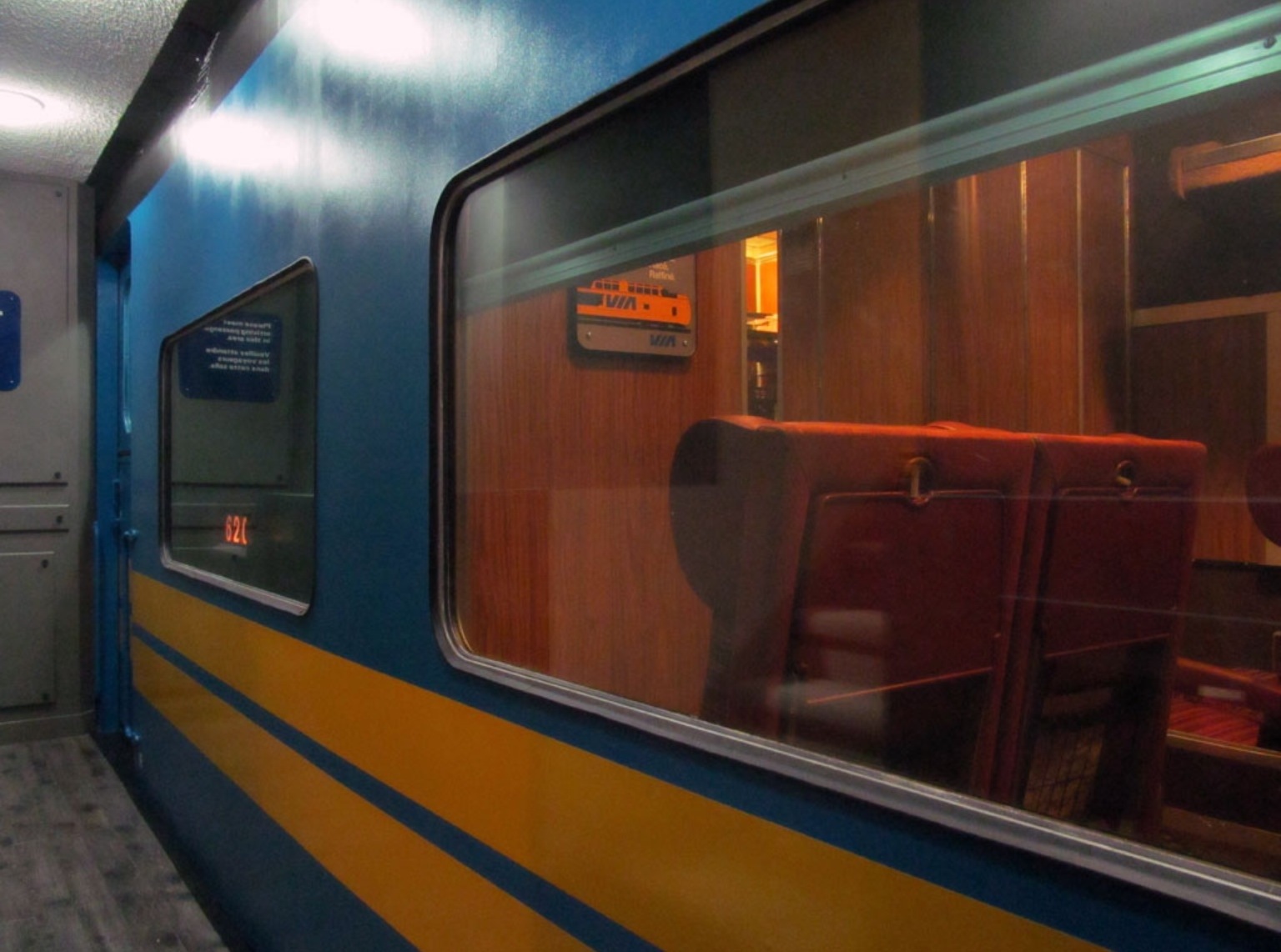 This is the inconceivable DIY project of 'train-obsessed nut', model train manufacturer and father of three living in Montreal, Jason Schron. Not satisfied with manufacturing model trains for a living, Jason spent four and a half years (2500 man hours and $10,000) to build a 1980s Canadian VIA train coach which he saved from the scrap heap and re-created in the basement of his family home. At this point, I suppose you might be asking why. I'll let the man answer that himself:
We each have a favourite place: a place where we feel completely at home, where the stresses and headaches of daily life seem to melt away and we can just chill and regroup. My favourite place is on board the VIA train, especially on board the VIA trains of my youth, riding the Rapido between Toronto and Montreal. Now I have this special place in my house.
In Jason's basement:
The detail that's gone into his basement replica 1:1 train is mind-blowing, from the train sounds and the photo decal that gives the illusion of the next train car to the authentic fittings such as the original VIA train seats and coat hooks.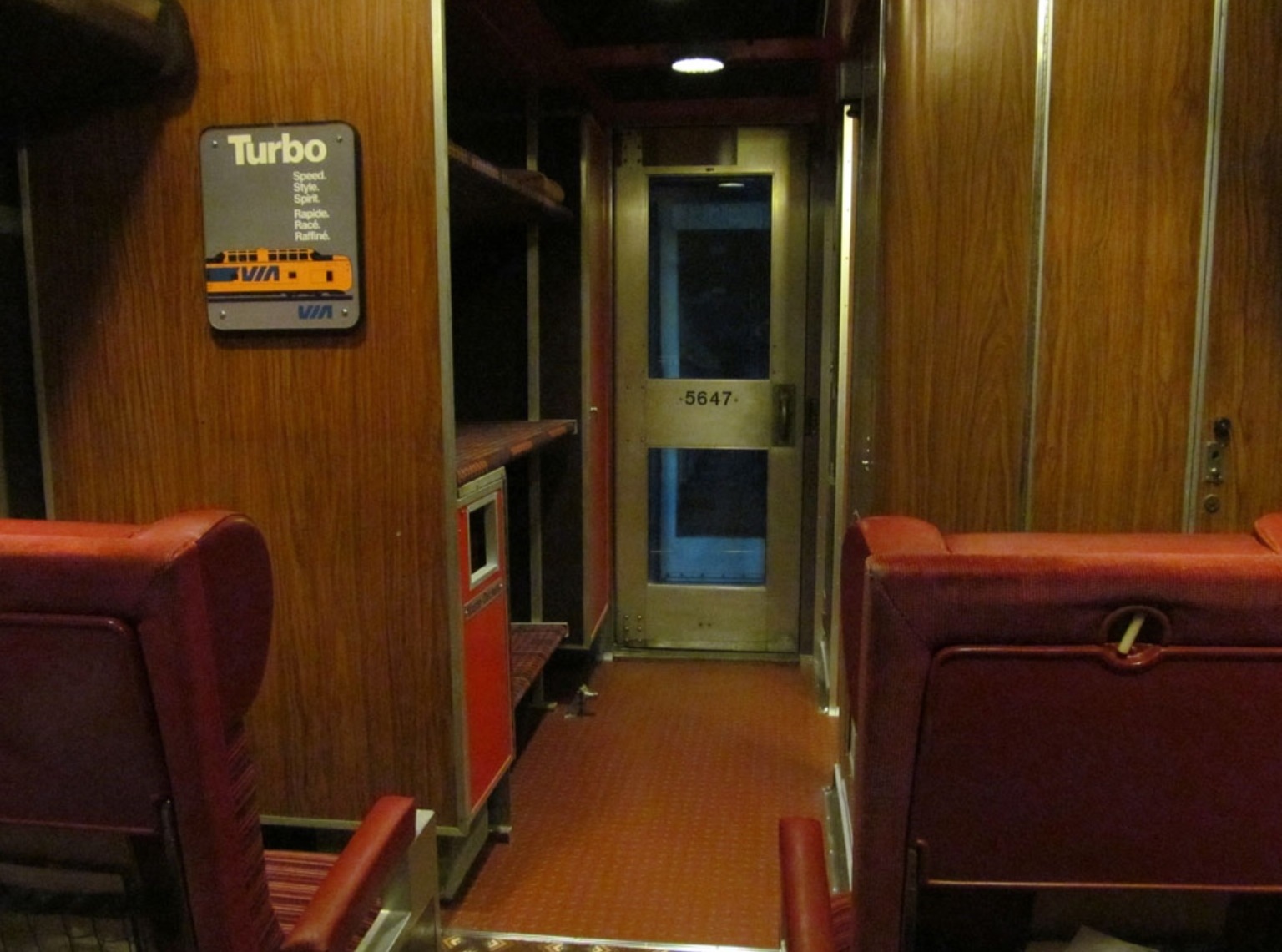 Join Jason on a guided tour inside his train:
[youtube http://www.youtube.com/watch?v=YjMnWdIWjWs&]
Respect to Jason who never let go of his childhood passion and kept his dream alive.
What would YOU build in your basement?
Thanks to Oddity Central for digging this one up. 
:::
YOU MIGHT ALSO LIKE: 
.