Either that or the Borrowers have survived into the computer age. Looks pretty cozy! Spot the gumball machine, the coke bottle and the New York Times.
There's little known about the miniature hobbyist who created this tiny living roOm converted from a PC, just that it was found via Reddit and originally posted on this thread.
Here are a few more close-up pictures…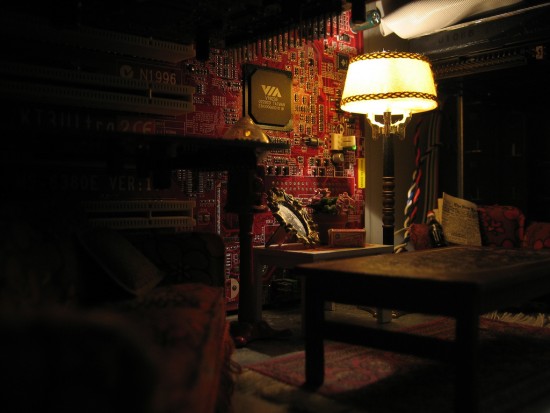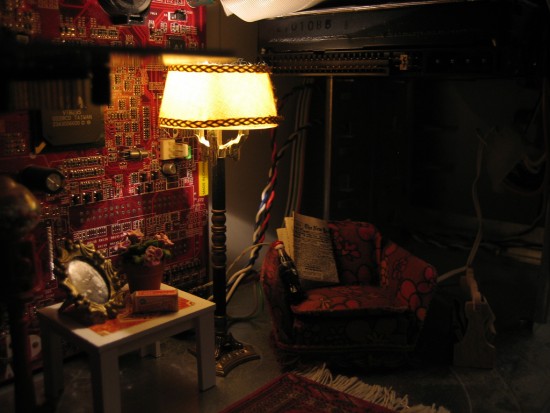 :::
YOU MIGHT ALSO LIKE: 
.