Attention archive photography lovers! There's a new Tumblr in town by National Geographic called FOUND, set up in honour of their 125th anniversary. What better way to celebrate a birthday than to go digging through one of the most interesting photographic archives in the world….
'FOUND is a curated collection of photography from the National Geographic archives. In honor of our 125th anniversary, we are showcasing photographs that reveal cultures and moments of the past. Many of these photos have never been published and are rarely seen by the public. We hope to bring new life to these images by sharing them with audiences far and wide. Their beauty has been lost to the outside world for years and many of the images are missing their original date or location.'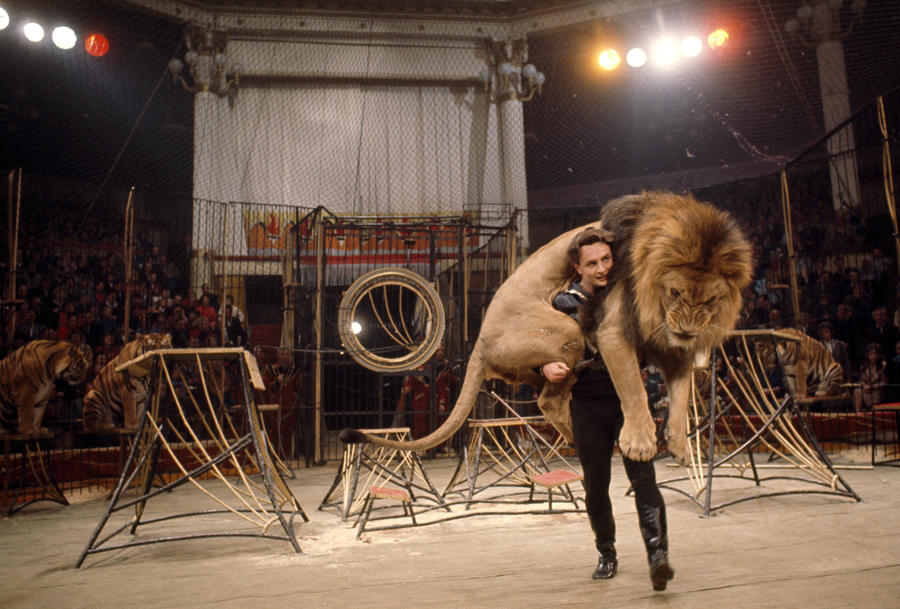 Bengal tigers crouch as animal trainer carries a 300-pound lion in Moscow, March 1966.
Photograph by Dean Congar (c) National Geographic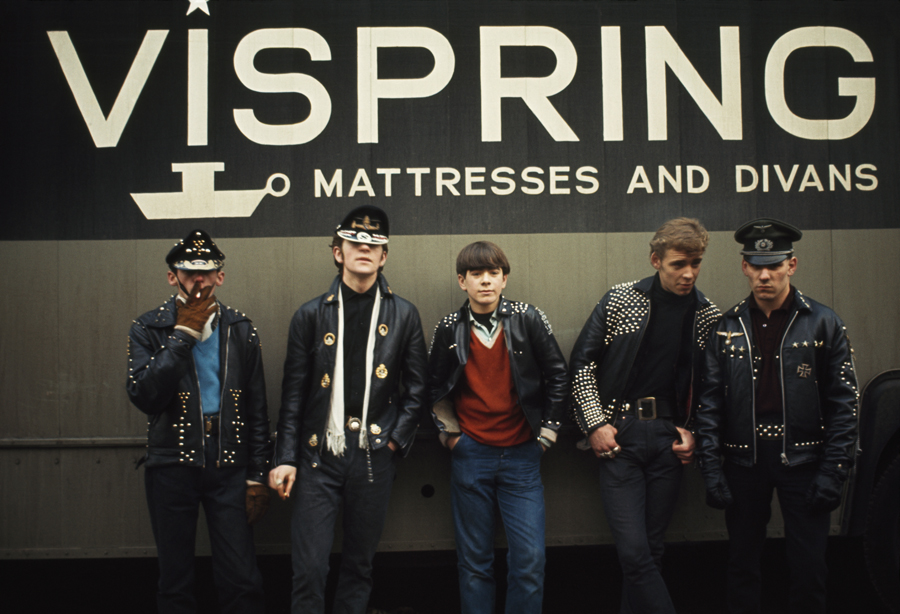 Motorcycle club members wear studded leather jackets and rakish caps in London, England, June 1966.
Photograoh by James P. Blair (c) National Geographic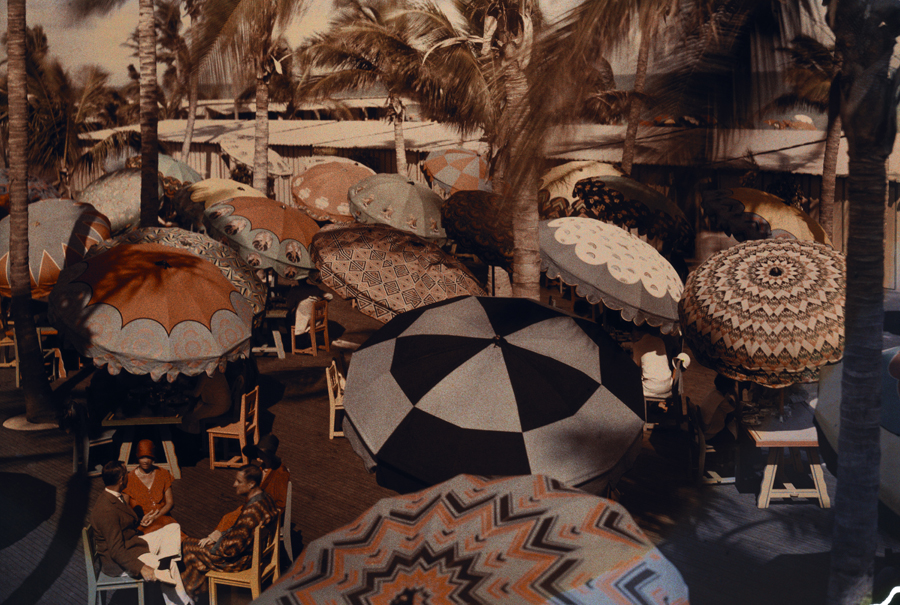 Club members on the ocean front are shaded by decorative parasols, 1930.
Photograph by Clifton R. Adams (c) National Geographic
Teenagers run and play on large white sand dunes in New Mexico, 1957. Photograph by J. Baylor Roberts (c) National Geographic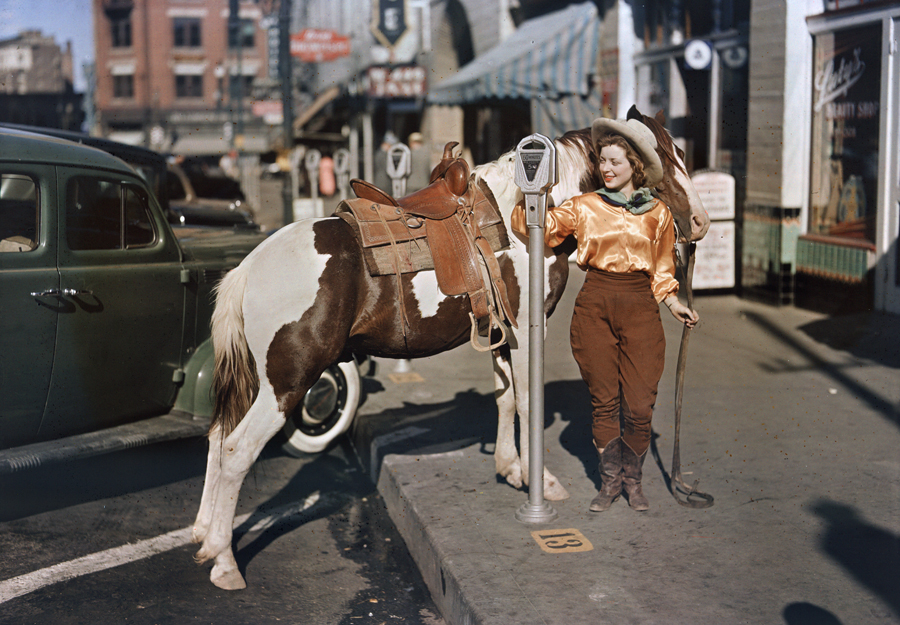 A cowgirl puts a nickel in an El Paso parking meter to hitch her pony, October 1939.
Photograph by Luis Marden, National Geographic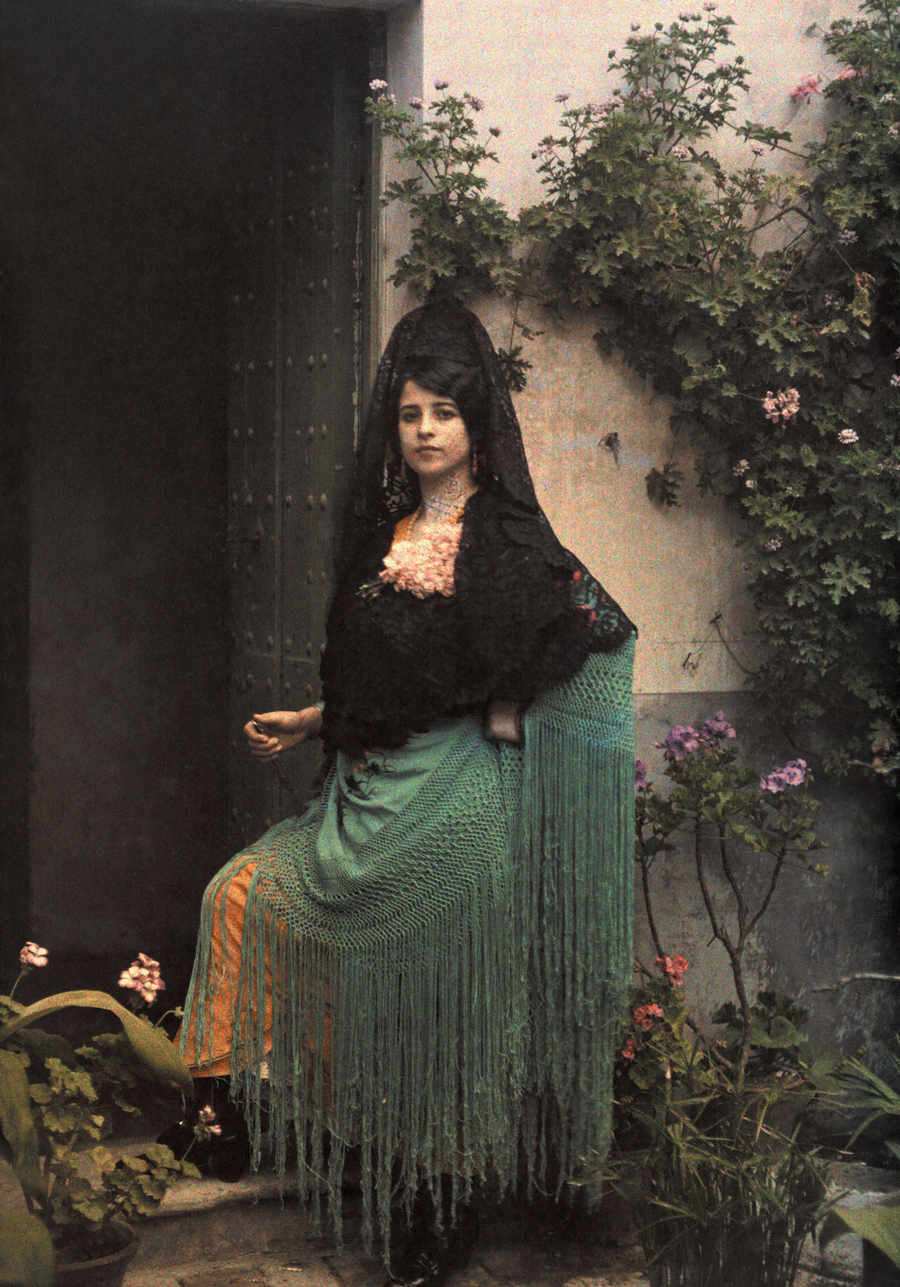 A woman dressed for a bullfight stands in a doorway, August 1924.
Photograph by Jules Gervais Courtellemont (c) National Geographic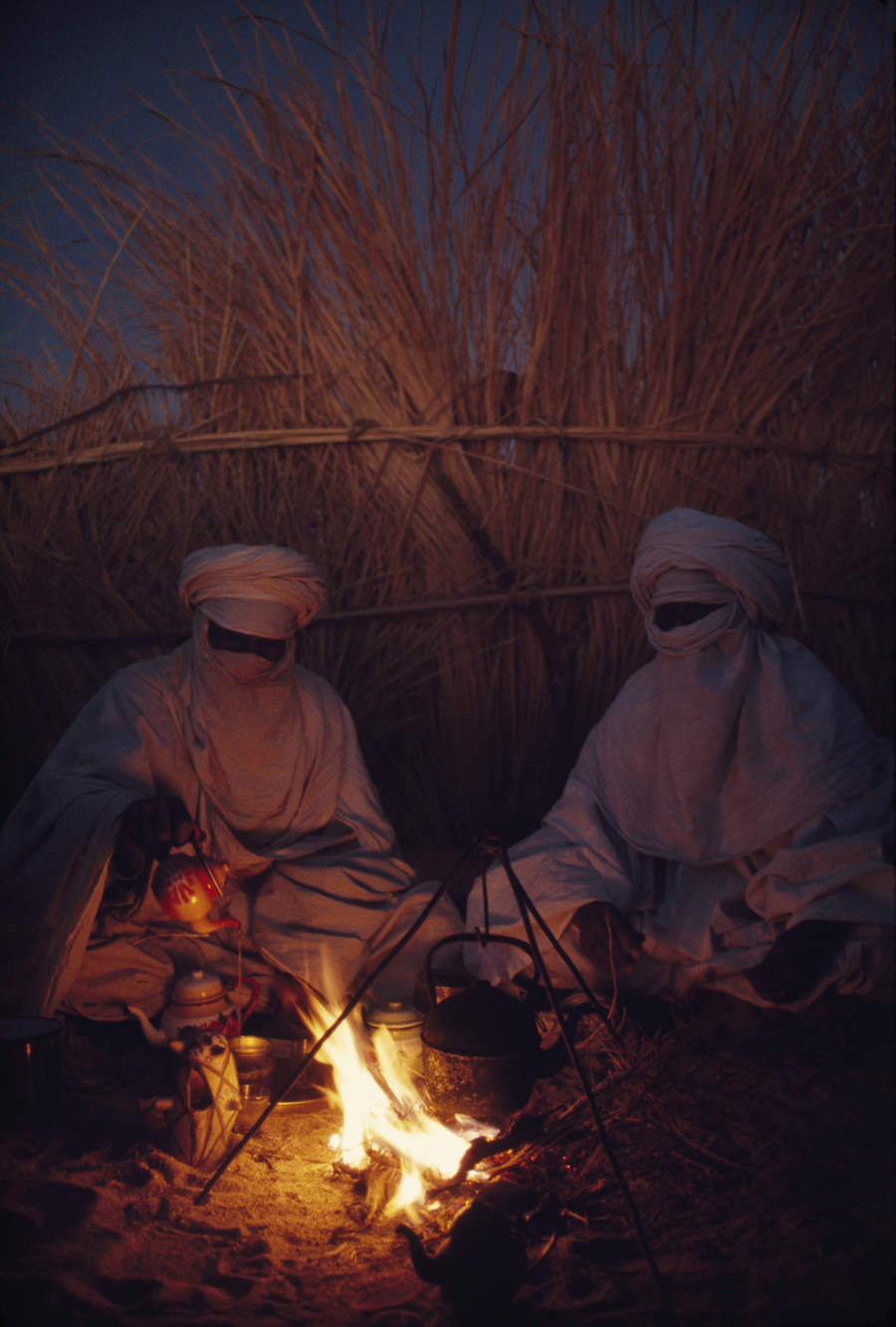 Tuareg goatherds drink tea in their desert shelter at Hassi Izernene, August 1973.
Photograph by Thomas J.Abercrombie (c) National Geographic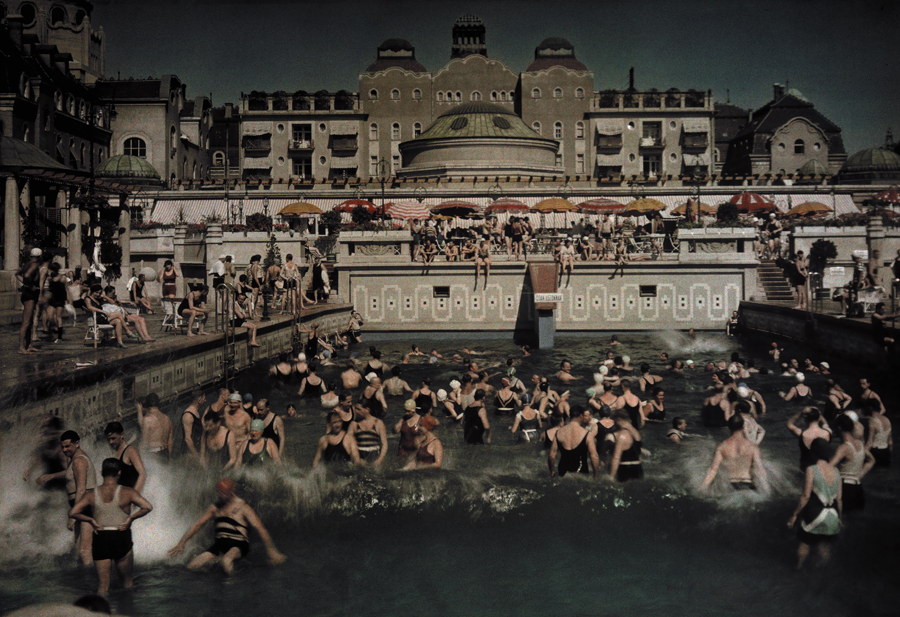 People enjoying the Gellert Bath, an outdoor swimming pool on the banks of the Danube, January 1930.
Photograph by Hans Hildenbrand (c) National Geographic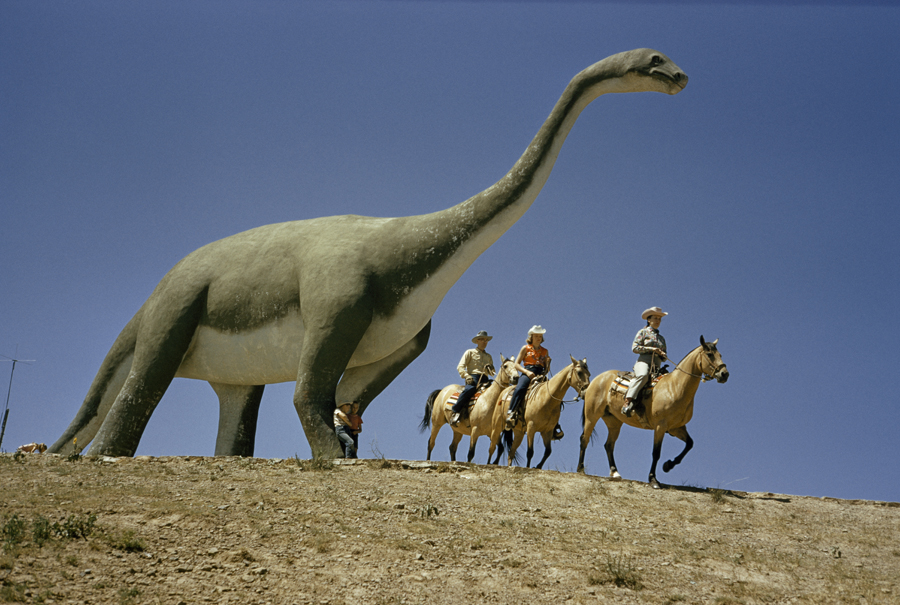 Tourists on horses ride past a life-size apatosaurus statue in a South Dakota dinosaur park, 1956. Photograph by Bates Littlehales (c) National Geographic
Campers prepare a meal beneath sea grape trees. Cinnamon Bay, Virgin Islands, 1968.
Photograph by James L. Stanfield (c) National Geographic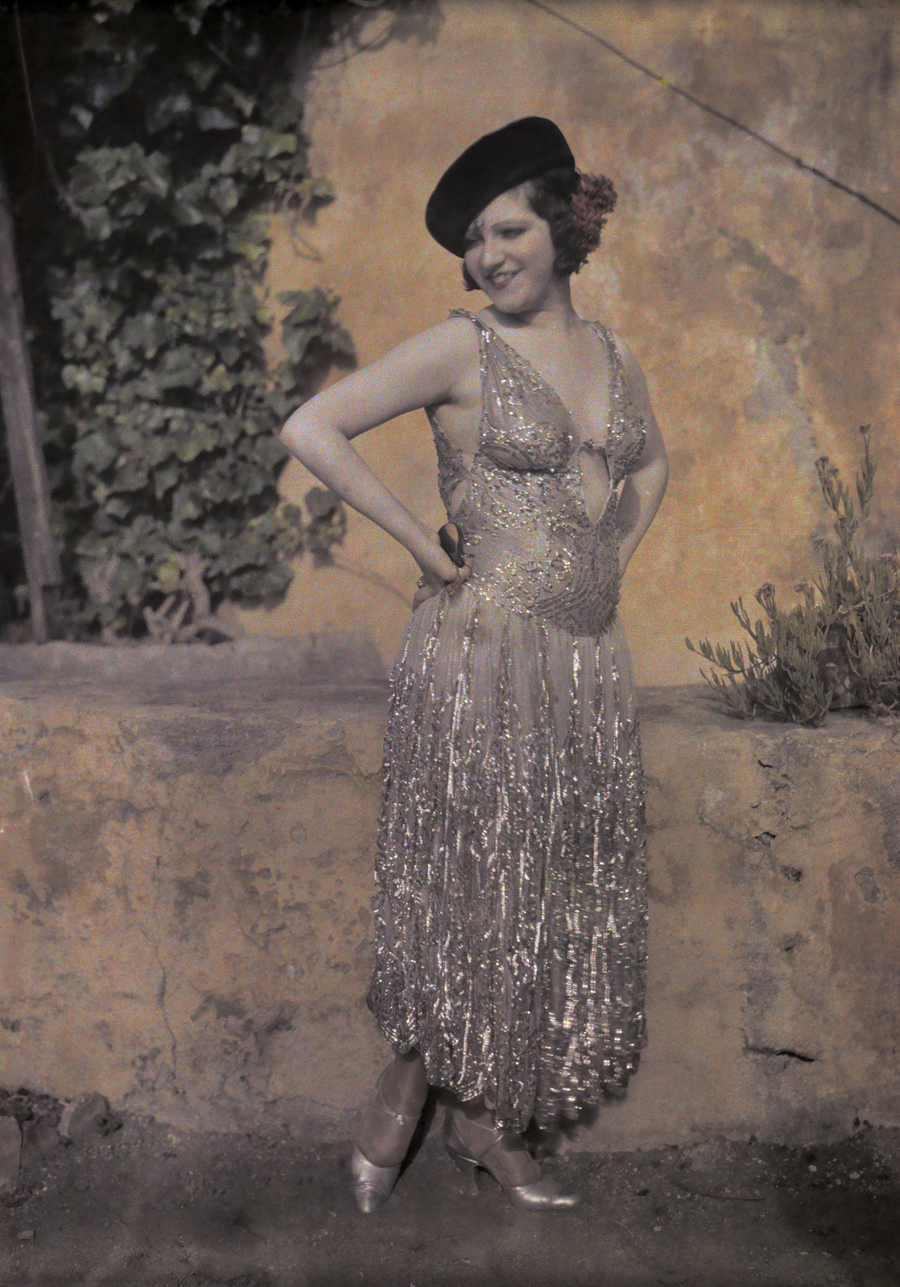 A photograph of a Spanish dancer posing in her costume.
Photograph by Wilhelm Tobien (c) National Geographic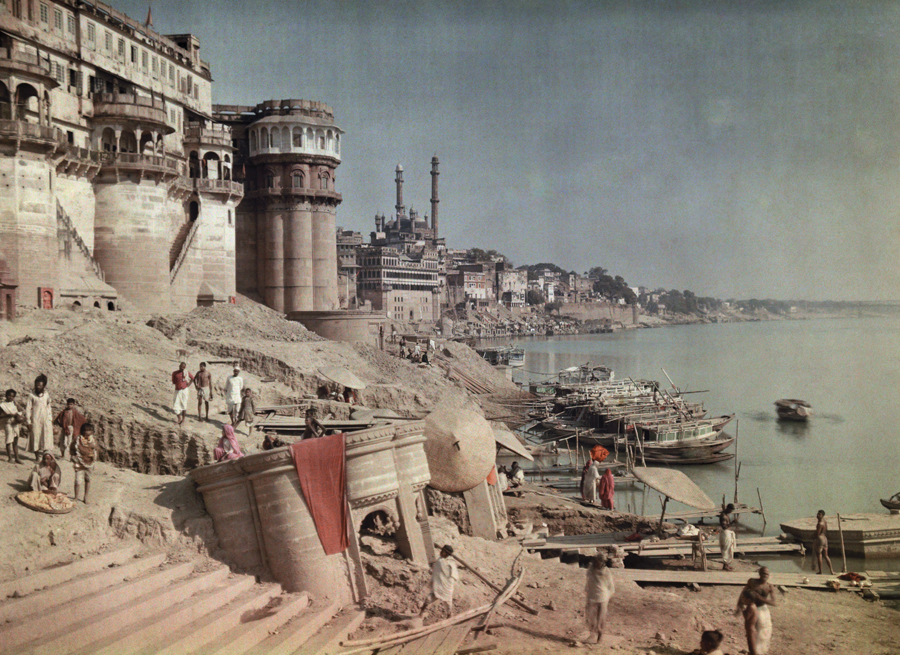 A view of a bathing ghat on the shores of the Ganges River in India, 1923. Photograph by Jules Gervais Courtellement (c) National Geographic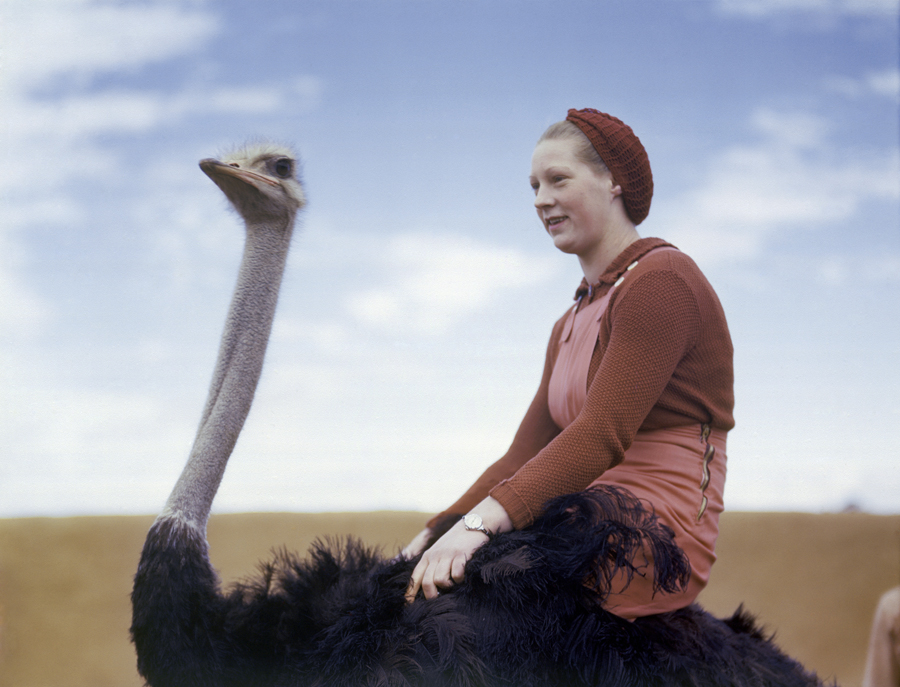 A portrait of a woman riding an ostrich in South Africa, August 1942.
Photograph by W. Robert Moore (c) National Geographic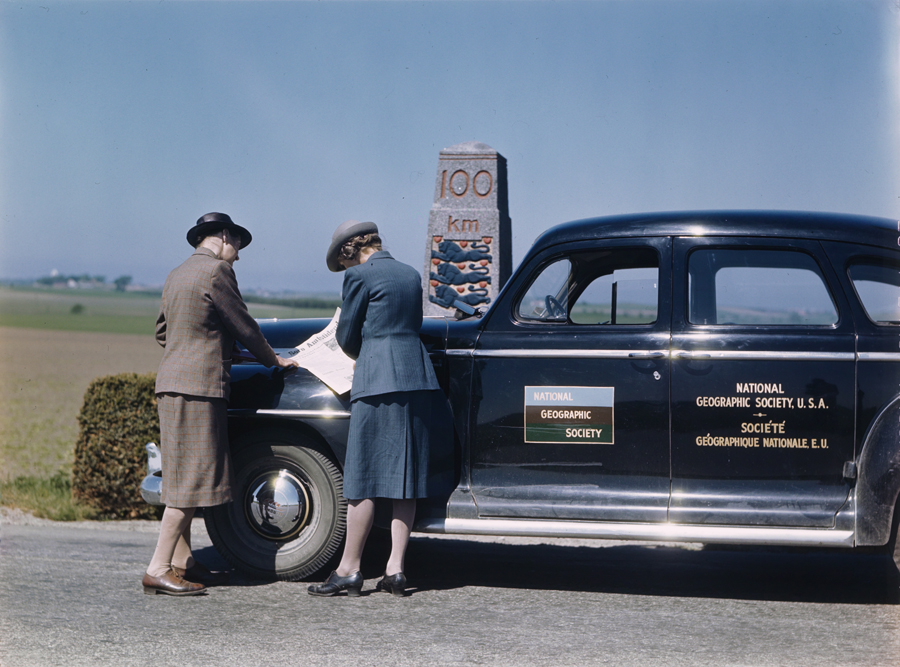 On assignment in Denmark, 1947.
Photography by Maynard Owen Williams (c) National Geographic
Browse more pictures on Nat Geo's FOUND.
And here's the man with the dream job…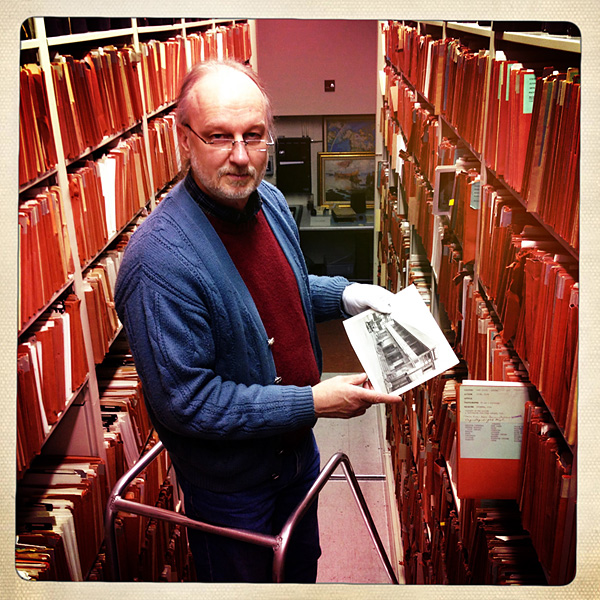 'William Bonner curates our extensive photography archive in the basement of our headquarters in Washington, D.C. Even after years of digging through the shelves of the archive, he still continues to find new stories and inspiring images that increase his appreciation for the collection.'
Oooh, what I would do for a set of keys into that archive!
:::
YOU MIGHT ALSO LIKE: 
.