There are dream homes, and then there are homes that feel like a waking dream – something from a movie, book, or from the past – you name it, someone *just* crazy enough has probably recreated it. They can be quaint, chic, grandiose, kitsch – but they're always deliciously detail oriented, and above all a reminder to stay passionate about the places we make home…
Marie Antoinette's West Coast Pied-à-Terre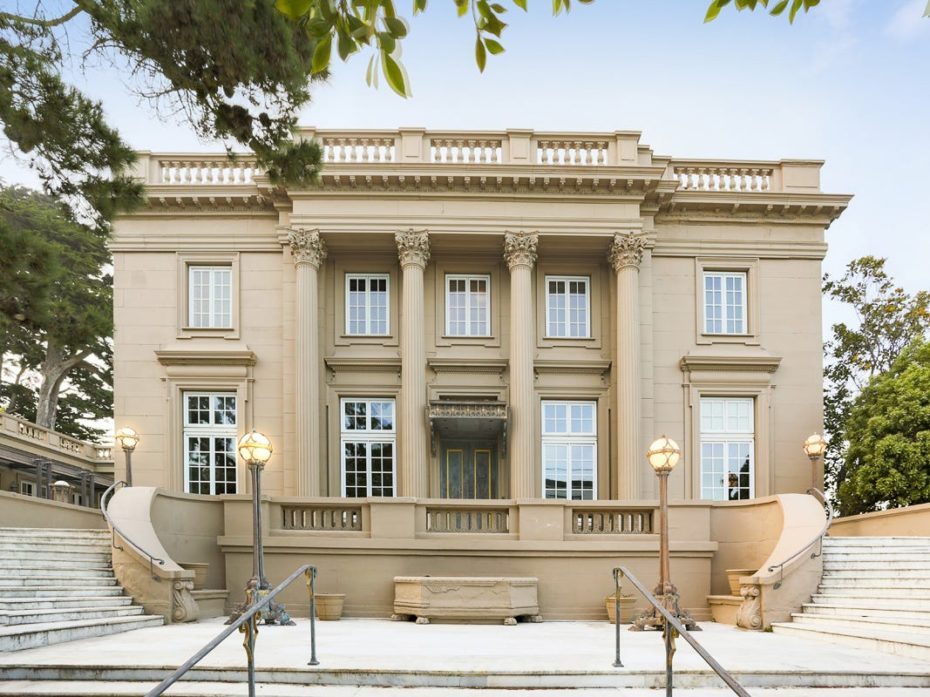 Built in San Francisco in 1902, this 17,895 square-foot residence was inspired by Marie Antoinette's original mid-1700s building at the Versailles Palace in France and actually became a National Historical Landmark itself. The Presidio Heights replica was built by the Koshland family, a wealthy Bavarian family that made their fortune importing and exporting wool, hides and fur. They built the house after visiting Versailles and falling in love with Marie Antoinette's "mini palace" on the grounds of the royal castle.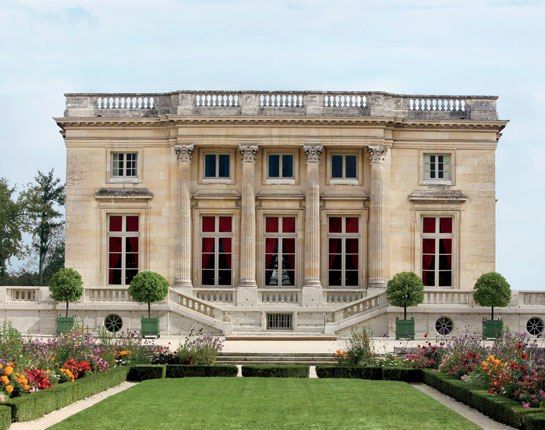 After a tech executive lost his money when the dot com bubble burst, it was left empty and abandoned in the early 2000s, and an artist squatted the home for several months. It has since been renovated and is now for sale after nearly a year on the market.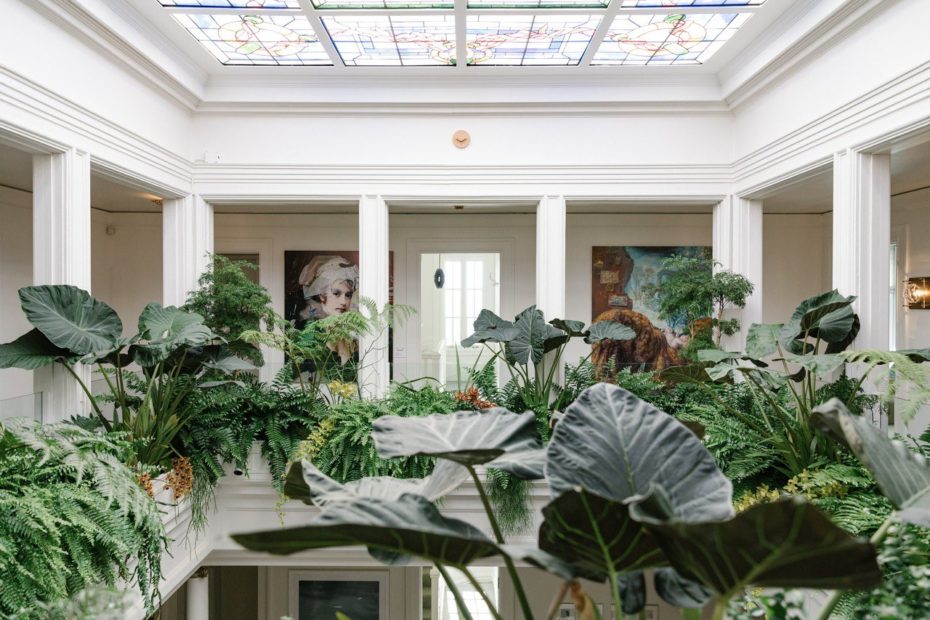 Dubbed San Francisco's "mini Versailles", the asking price is somewhere near $20,000, 000.
An Insta-Ready Jayne Mansfield Mansion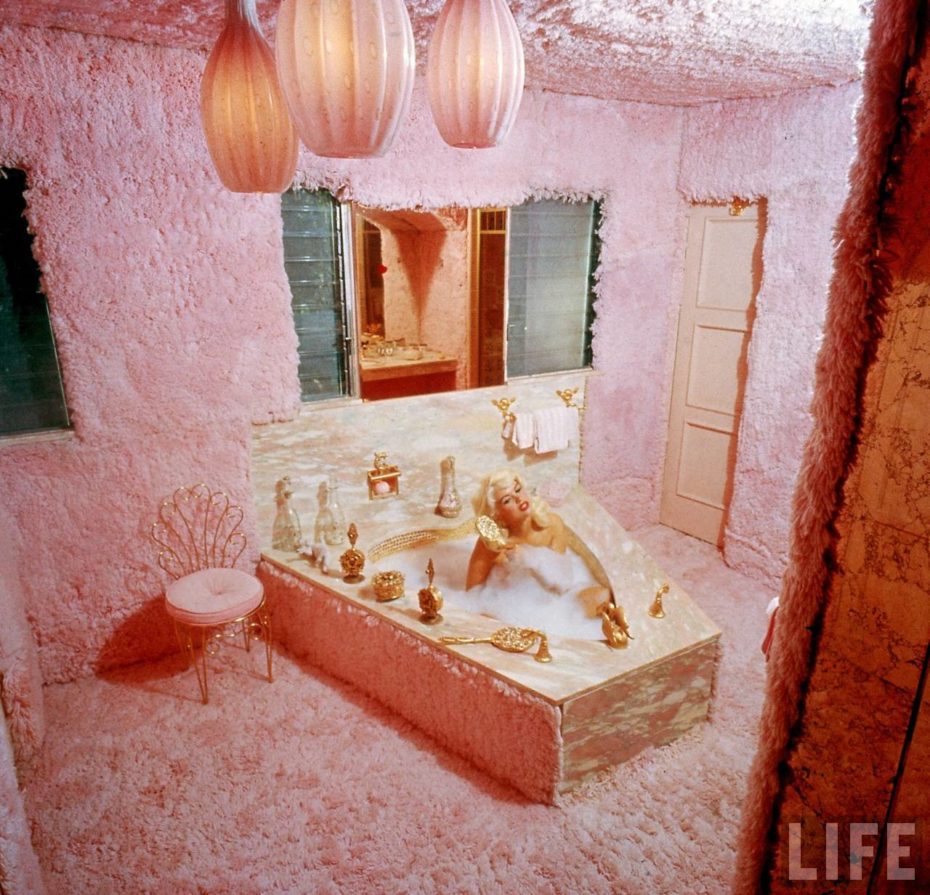 Floor-to-ceiling shag carpets, and a heart-shaped swimming pool; endless fireplaces and bathtubs, and gold-plated fixtures a plenty – such was the home of screen siren Jayne Mansfield in the 1960s, and so is its latest reincarnation: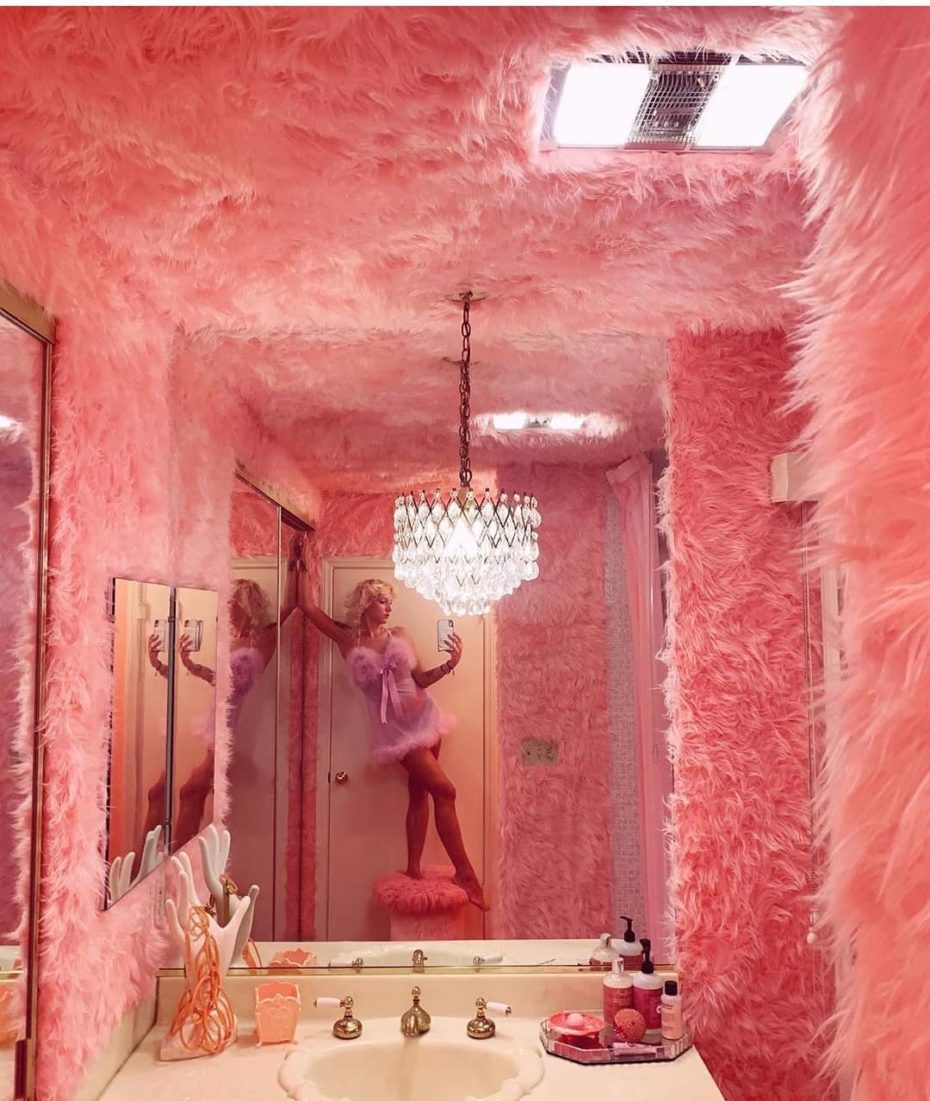 Worthy of a dreamy double take, right? The original Mansfield mansion was demolished in 2002 (check out the full tour here) but its spirit lives on at "Pink 1968," which is the name of the midcentury, Old Hollywood Regency style Los Angeles house that recreates its particular brand of gaudy, glorious glamour.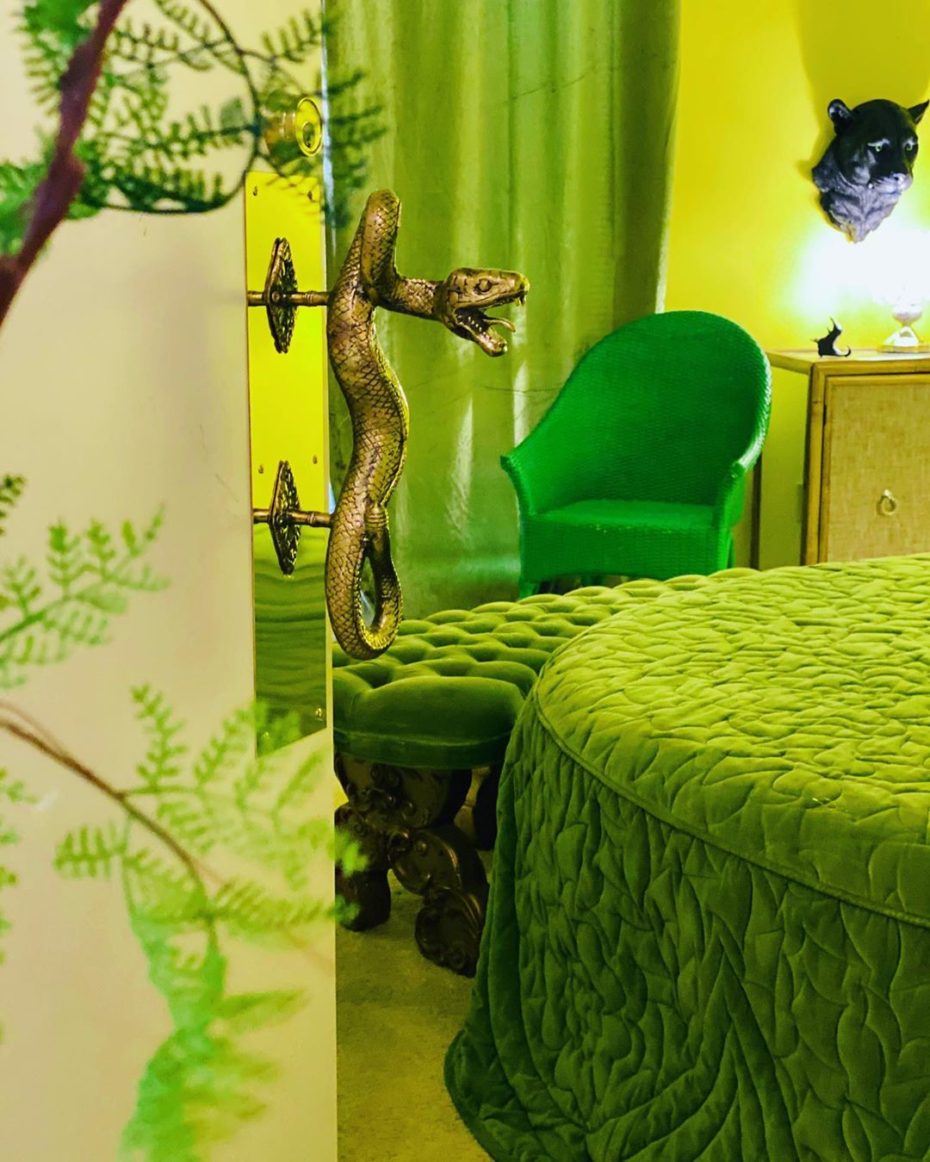 Every inch of this house's 4 bedroom, 3 bathroom space packs in so much personality, from the recreation of the iconic shag pink bathroom to the Tarantino-inspired kitchen. There's also a pool, and a pink convertible. We think Jayne would approve.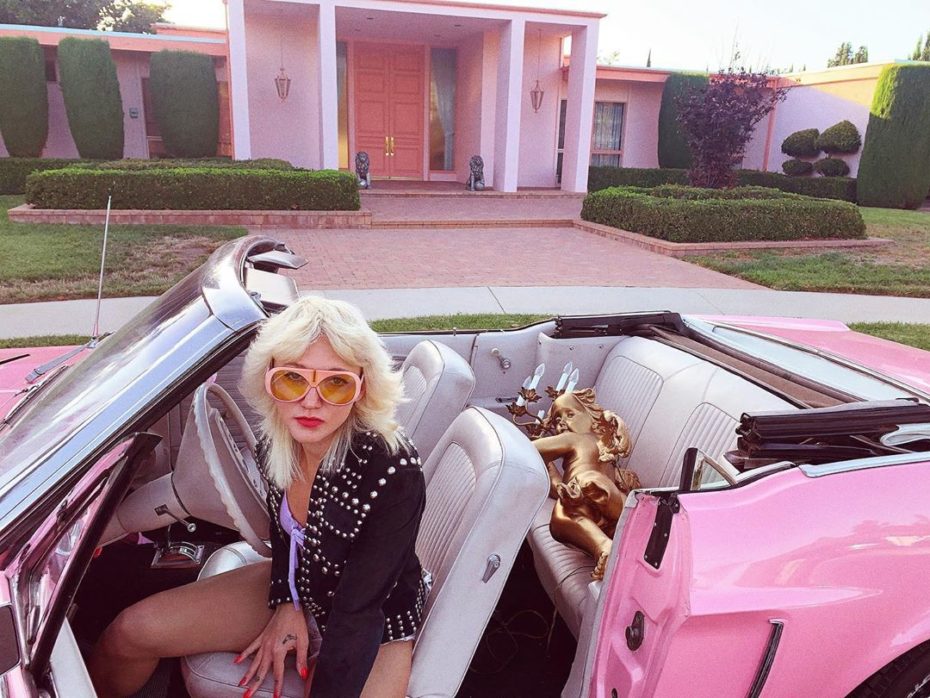 The house is also available to rent for shoots and such, at a daily rate of about $4,000. Learn more here.
The *Other* White Houses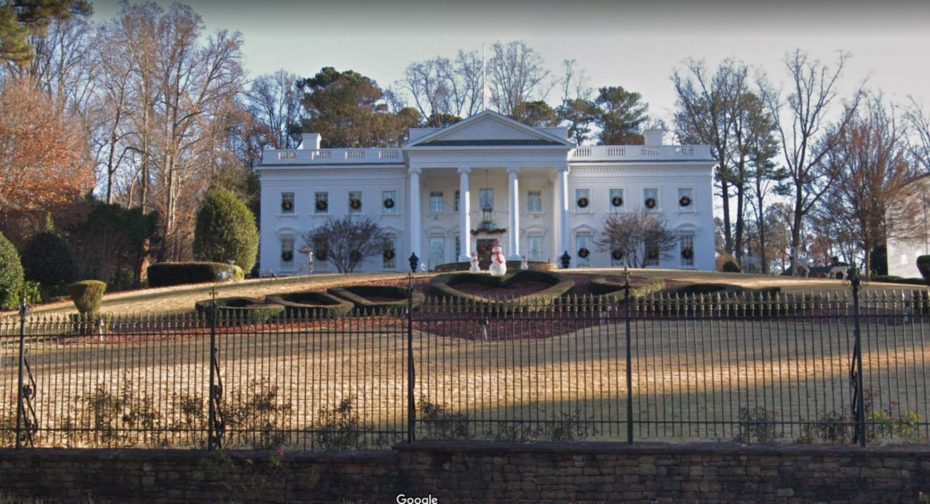 There are quite a few. There's one in Atlanta, GA (above) that' a 3/4 scale of the White House built by a businessman who fled Iran in 1979 as an ode to democracy. Oh and then there's one in Iraq in the Kurdish capital of Erbil: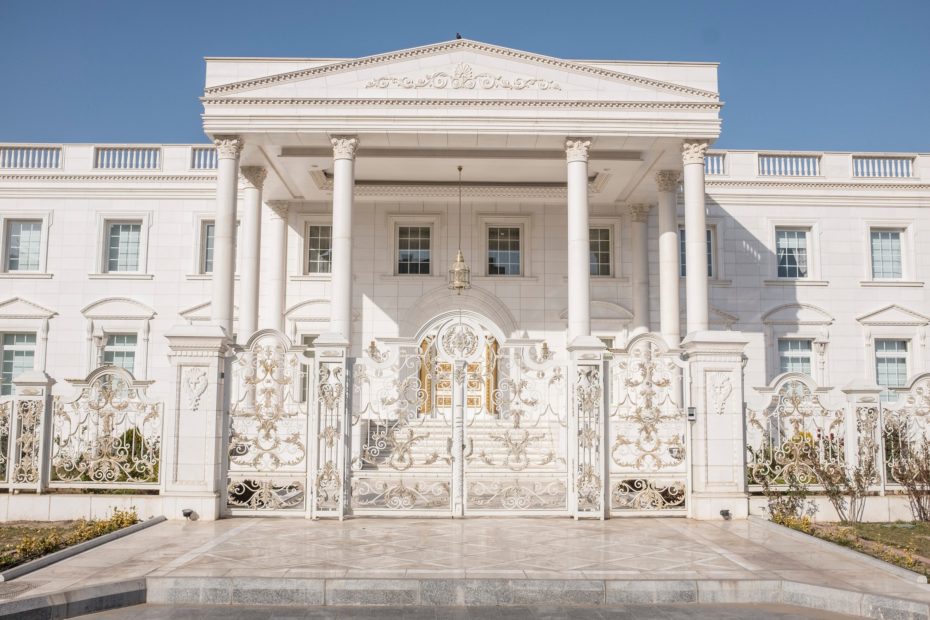 The home owned by Kurdish businessman Shihab Shihab replicates the exterior of the White House in an affluent gated community known as Dream City, where "hundreds of gaudy, western-style mansions … celebrate the decadence and affluence of Kurdistan's elites".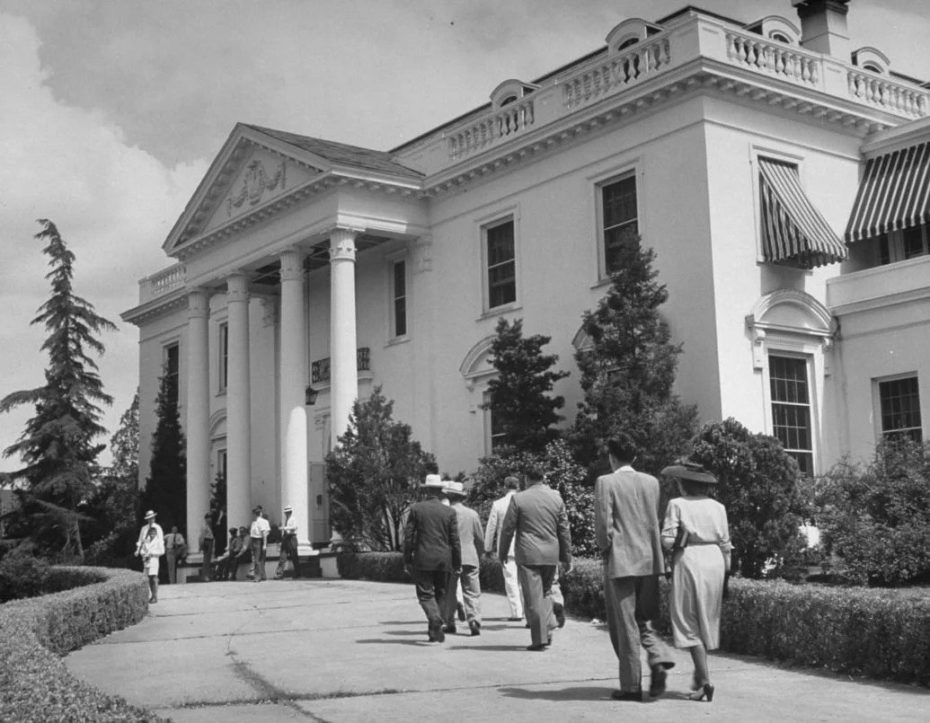 Over in Louisiana, US Governor Huey Long was "so anxious to get to the White House that he built his own in Baton Rouge. An assassin's bullet cut short Long's ambitions, but his gaudy knock-off survives". The Daily Beast has the full story.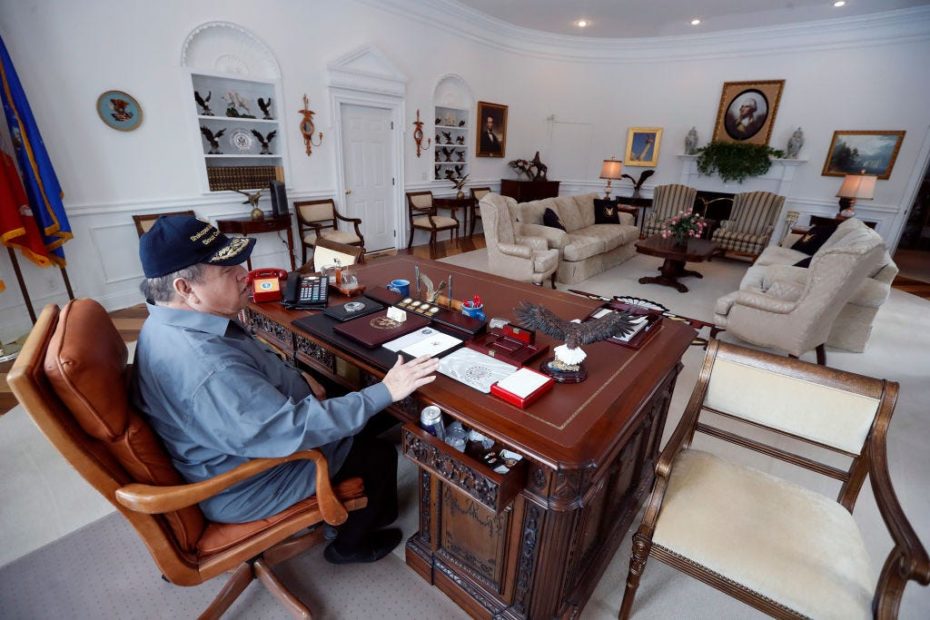 Oh and then there's just a guy in Minnesota who didn't go for a full replica but nevertheless carefully crafted an Oval Office replica in his home.
A Real-Life Snow White's House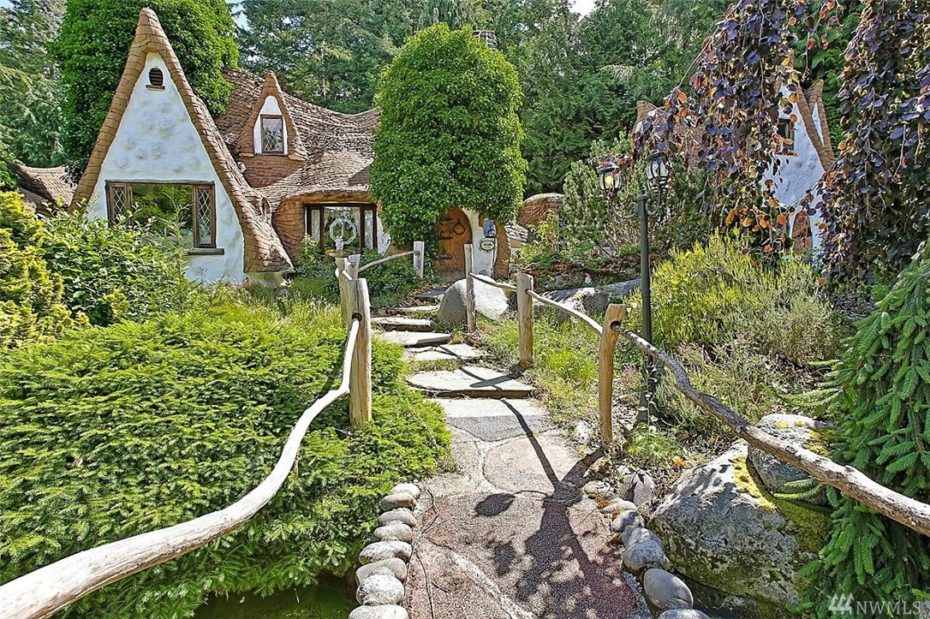 This magical house situated in Olalla, a small town in Washington, was built based on the animated setting of "Snow White and the Seven Dwarfs" by a DIY-obsessed couple named Richey and Karen Morgan, who spent about 25 years painstakingly handcrafting the Disney-styled replica. Morgan reportedly "hauled in 100 tons of stone for the bridges, walkways and chimneys."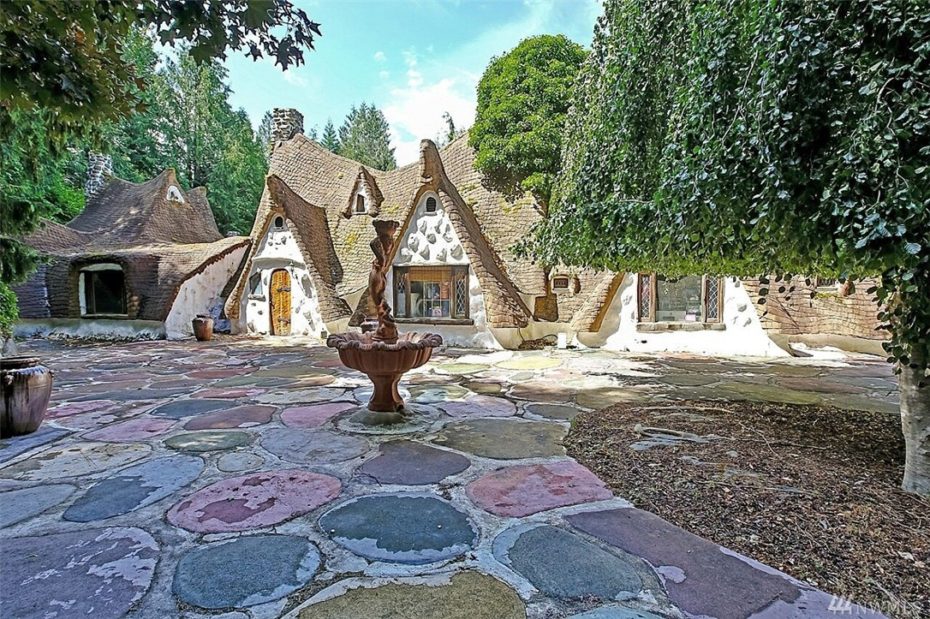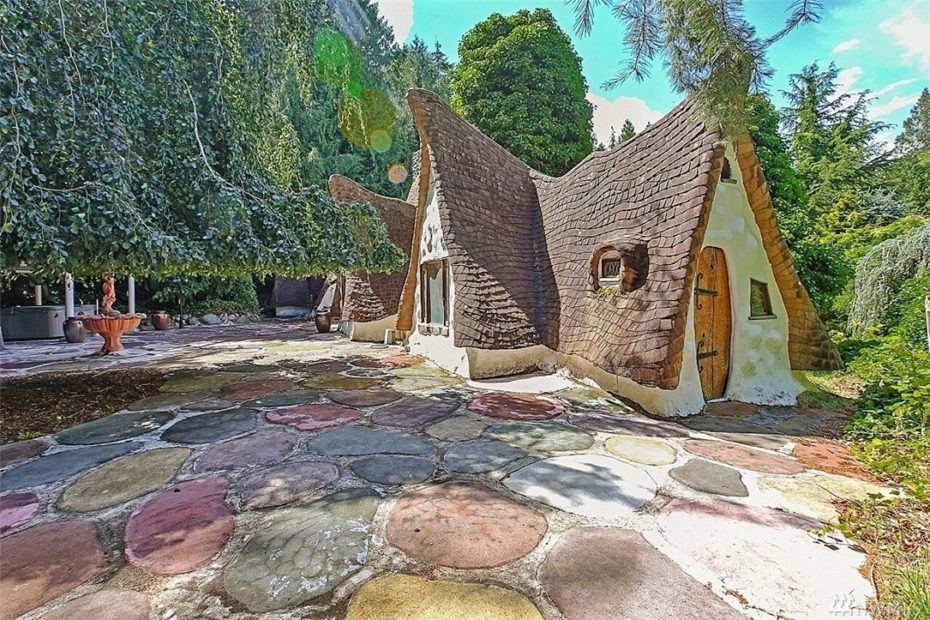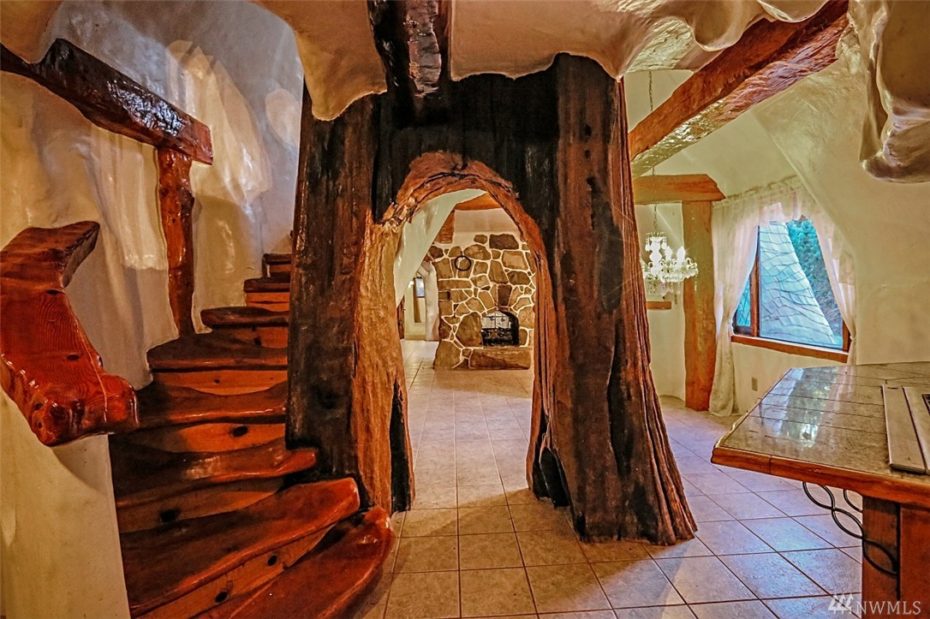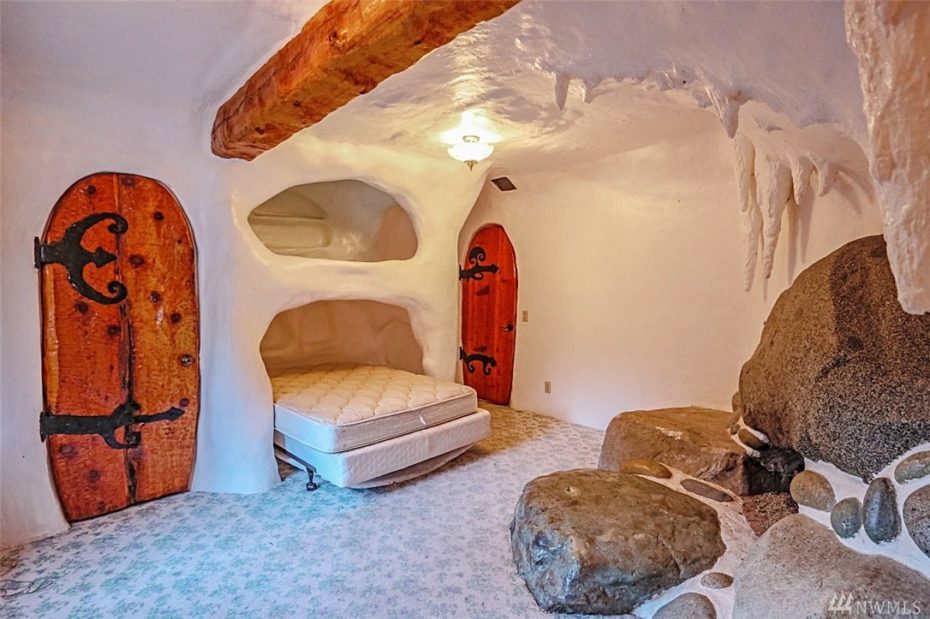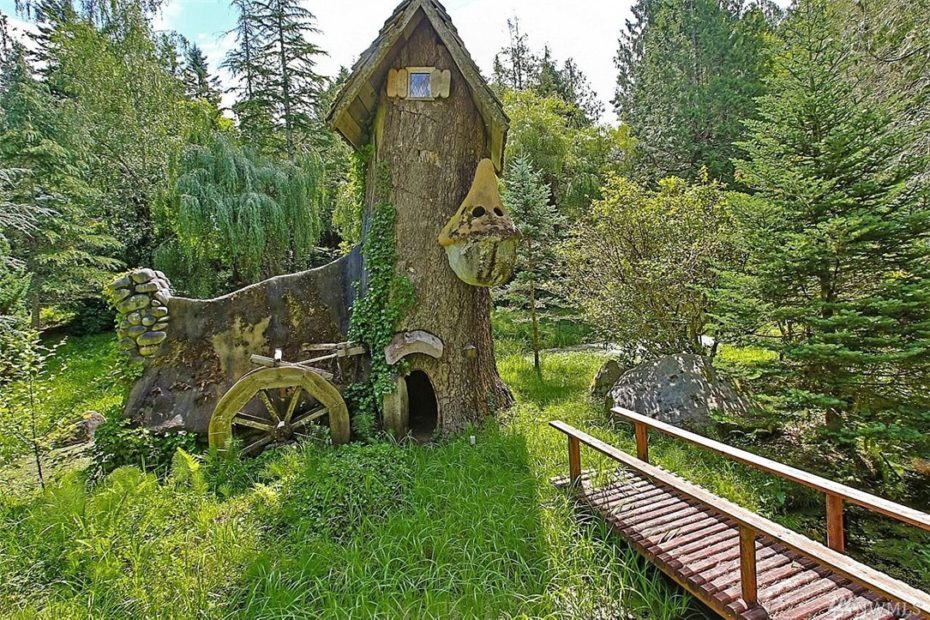 The home was recently sold and renovated and you can even rent out a suite on Airbnb.
The Star Wars House in the middle of a Rainforest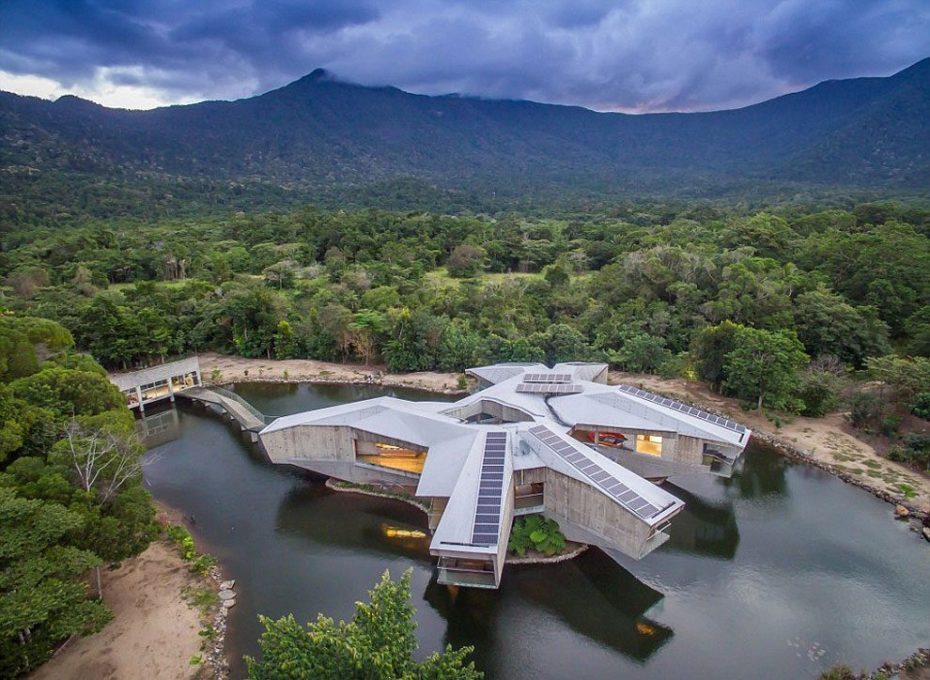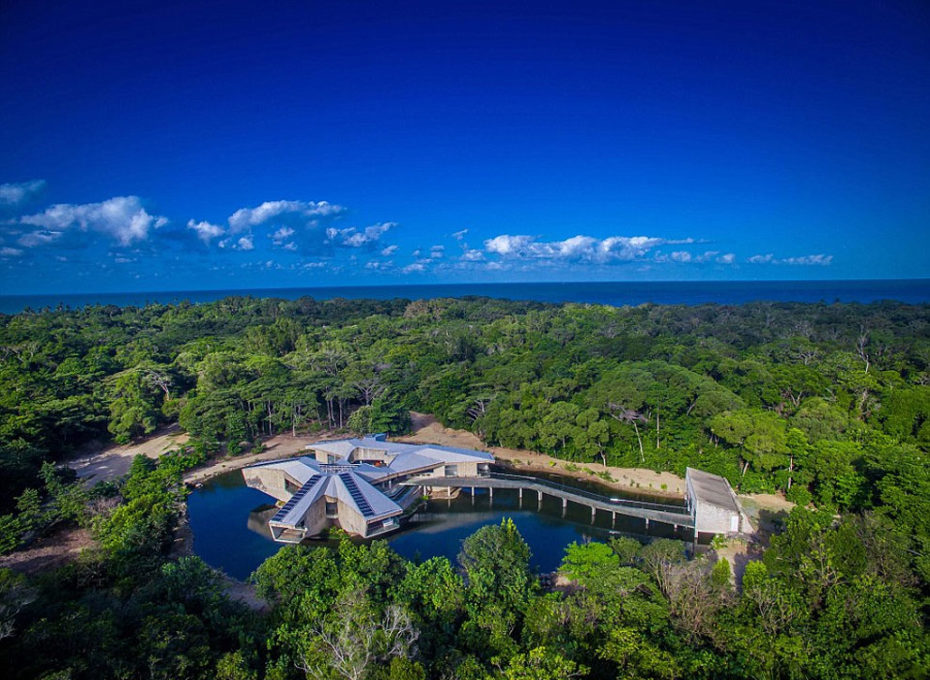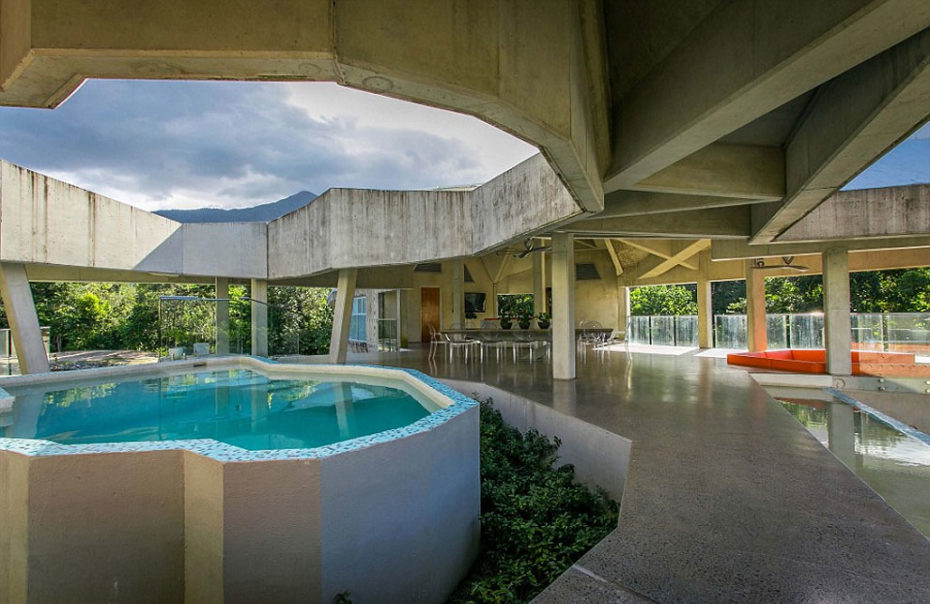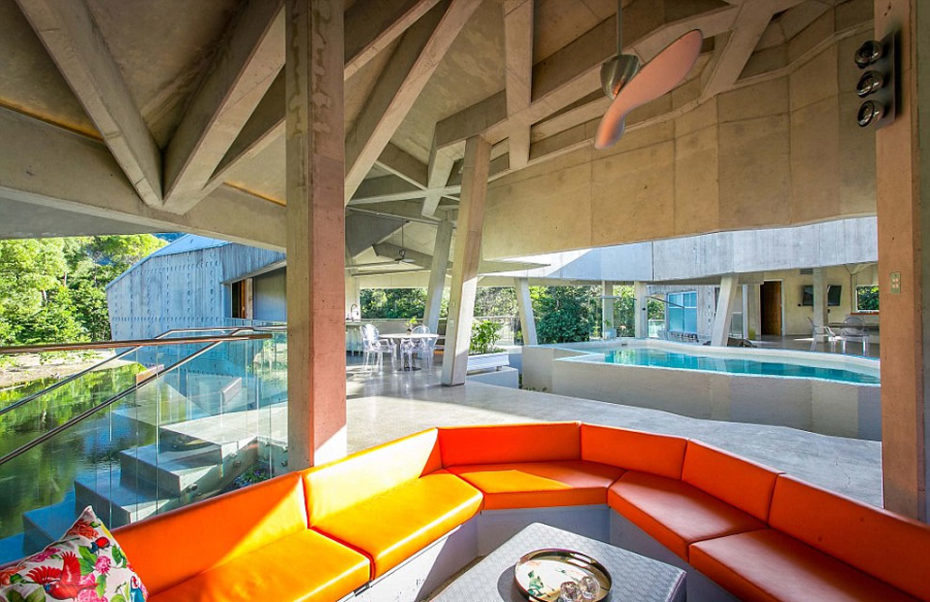 Built in 2009 by Melbourne designer Charles Wright, this futuristic home in the Daintree rainforest of Queensland, Australia, is often referred to as the 'Starship Galactica'. It was recently on the market for $15 million AUD.
Texas's Munster Mansion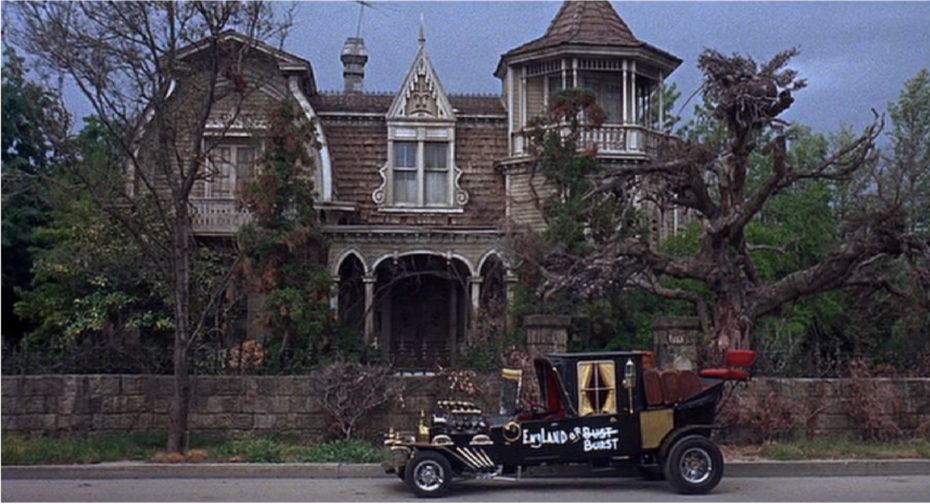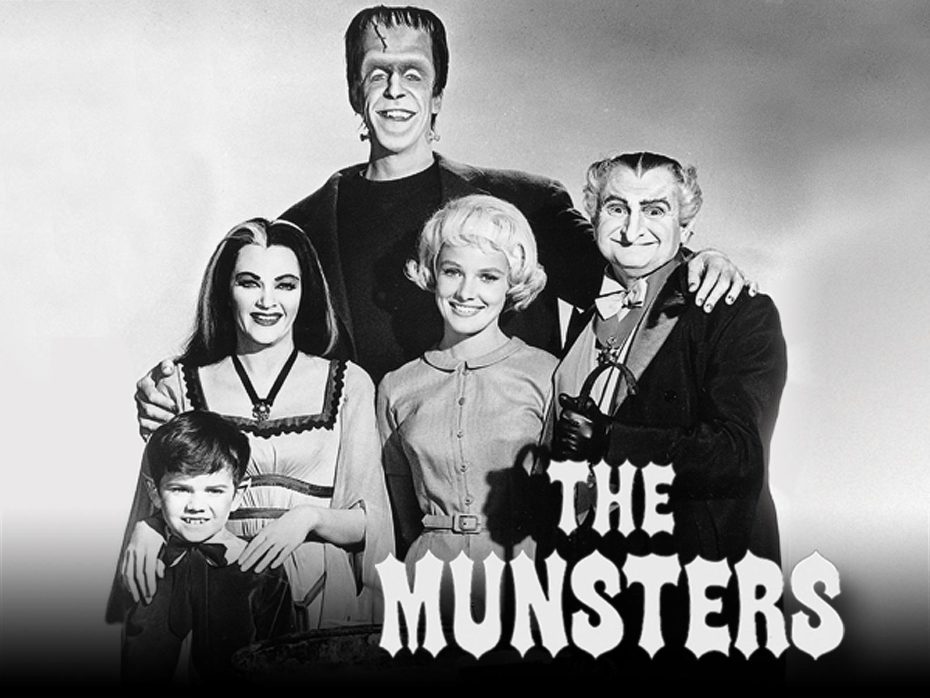 Not to be confused with The Addams Family, The Munsters debuted on television within a week of its rival in 1964, aired for two seasons, and then came crawling out of the grave every few years/decades with another TV show, cartoon, or feature film.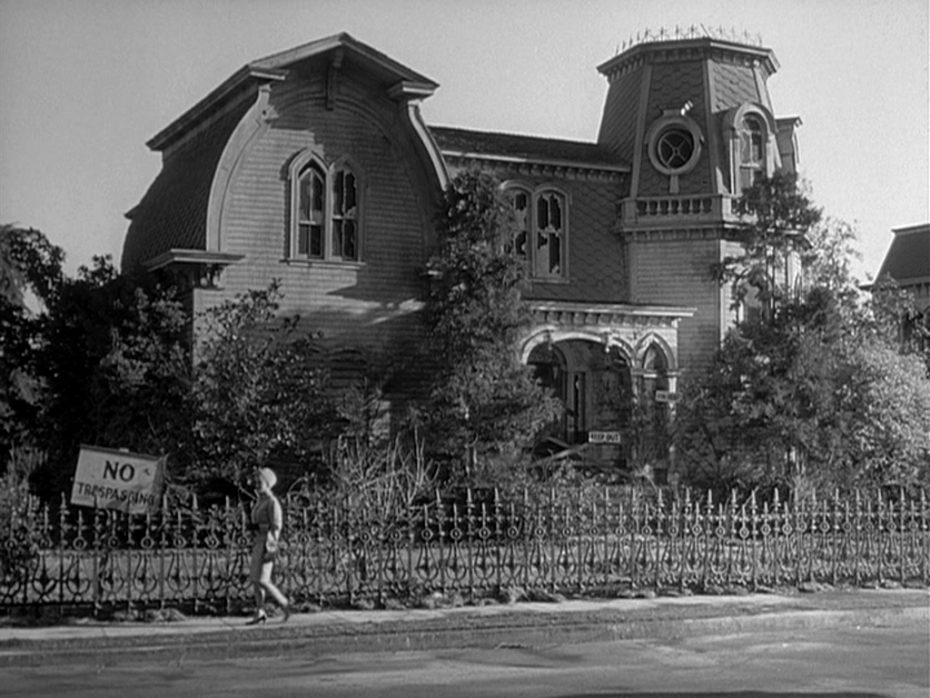 In Waxahachie, Texas, Charles and Sandra McKee spent almost a decade remodelling their Victorian home into a near-perfect replica of the Munster mansion from the 60s sitcom. But there were no blueprints of the house, so the couple watched every single episode (70 of them) to get it just right.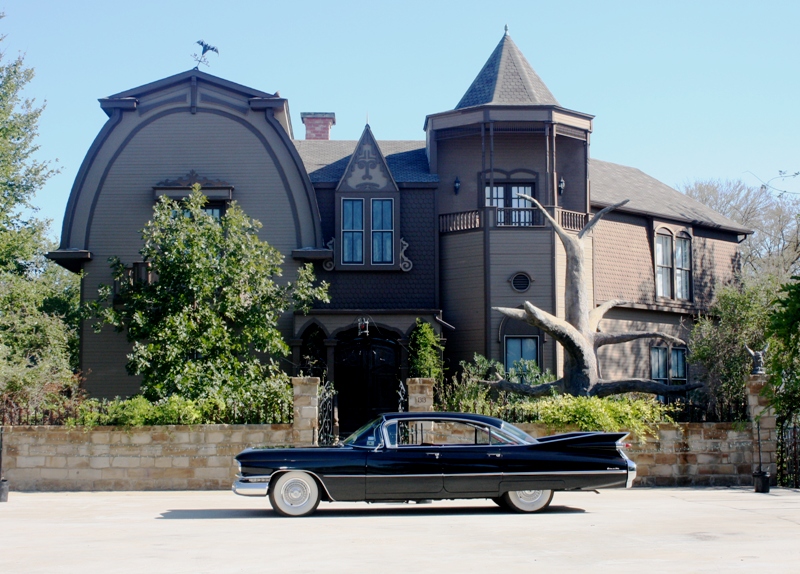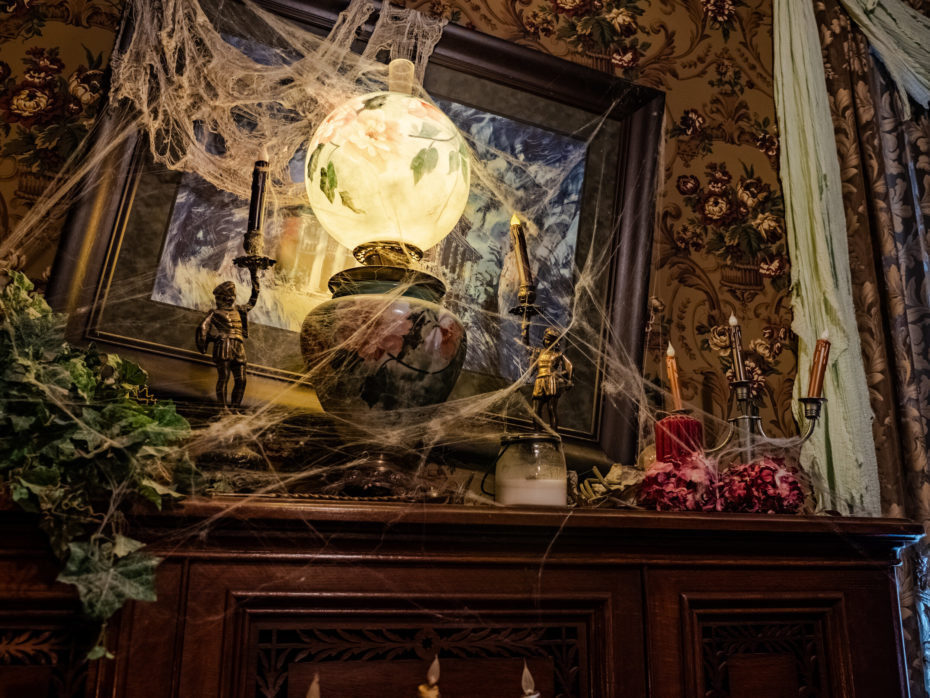 They now offer tours by appointment.
Gone with the Wind's Tara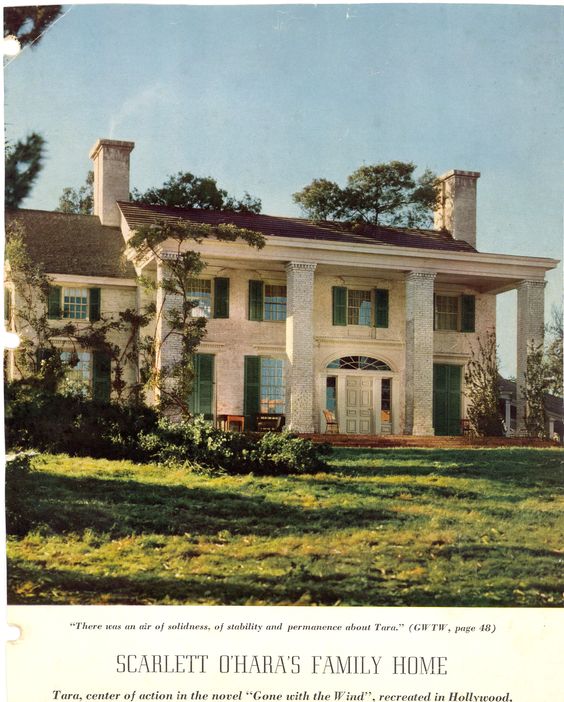 Tara, the beautiful southern house on a hill and the one true home of Miss O'Hara became one of the most iconic film sets of all time. You can find out what happened to the original set here or you can see a pretty good replica of it built in New Orleans in 1941 at 5705 St. Charles Street….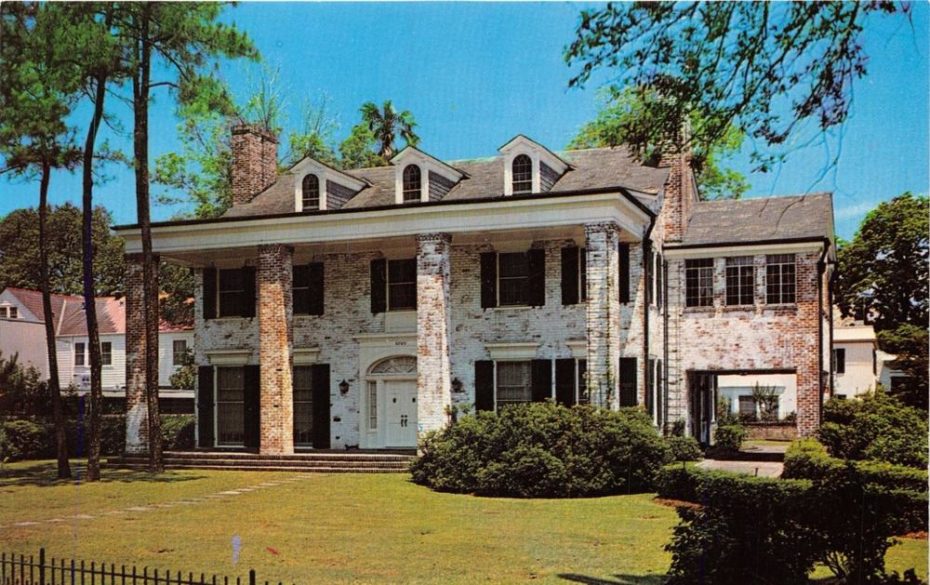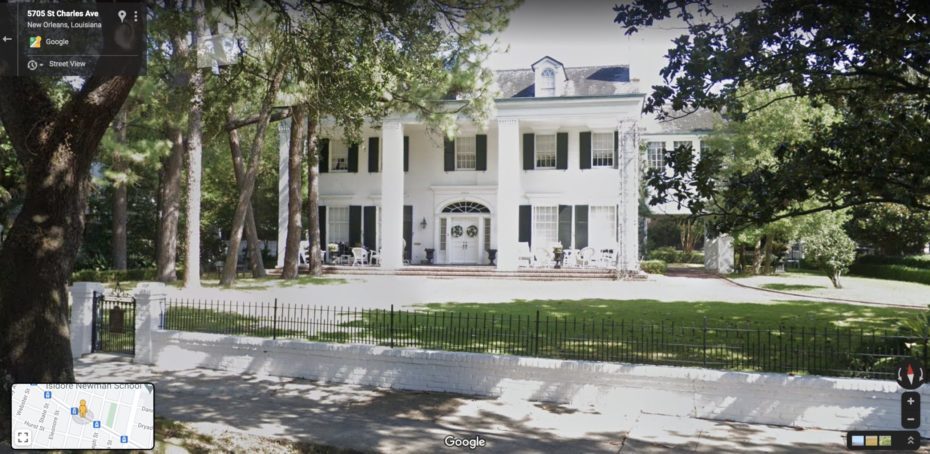 Over in downtown Atlanta, the 19th century mansion that inspired Margaret Mitchell before writing Gone with the Wind, is still standing today as a hotel.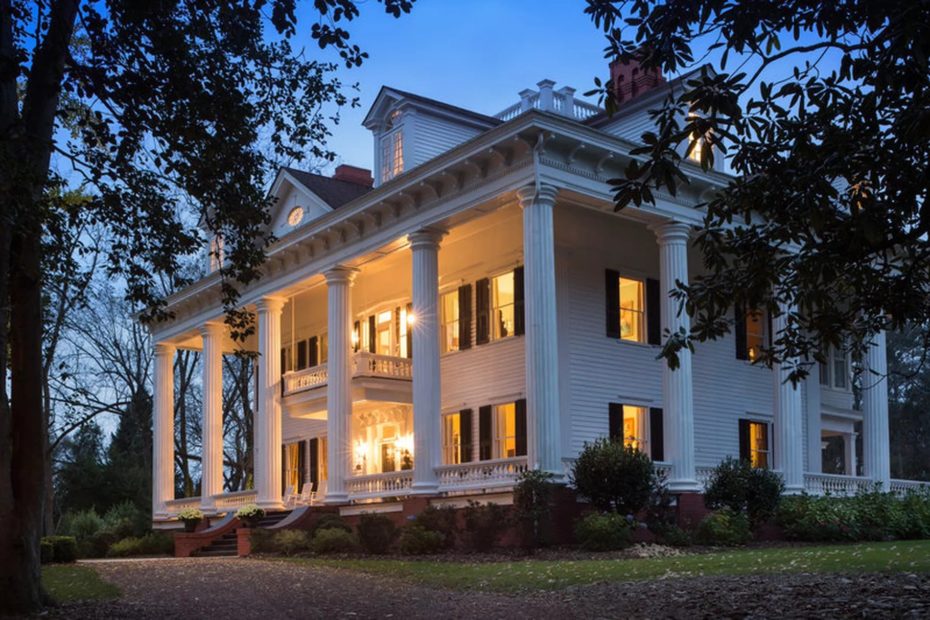 The Flintstone's House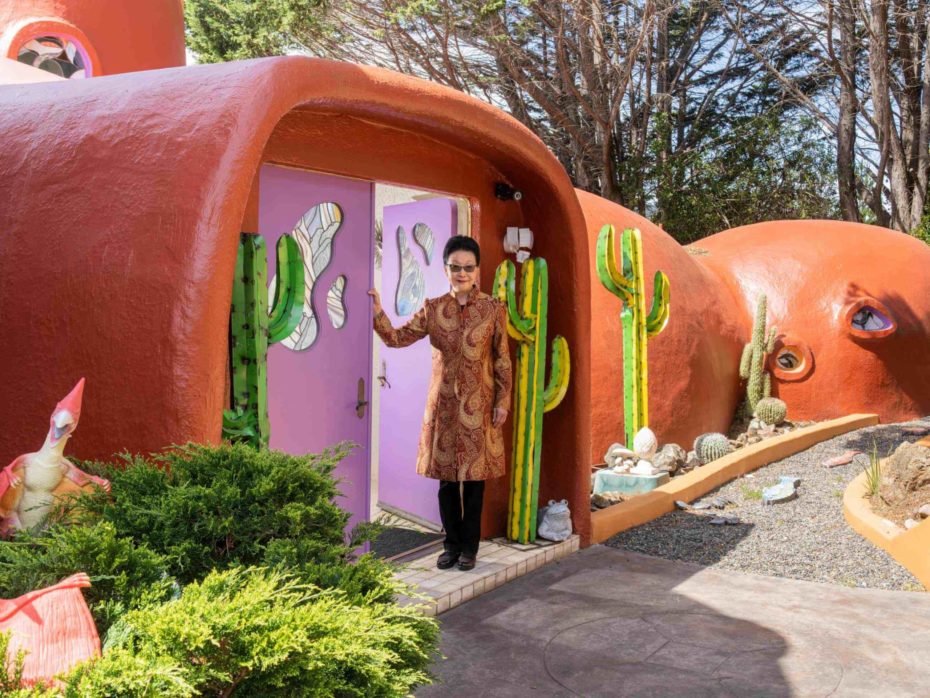 If you ever drive over the Golden Gate Bridge and into San Mateo County, you'll likely see it – a candy coloured, lumpy looking house on the hillside worthy of Fred Flintstone. Known to some as the Bubble House, or the Dome House – but to most, the Flintstone House – this bright abode has been a hillside staple since the 1970s. As you can imagine, some killjoys neighbors haven't been too pleased with its growth and evolution, which includes massive dinosaurs, over the years.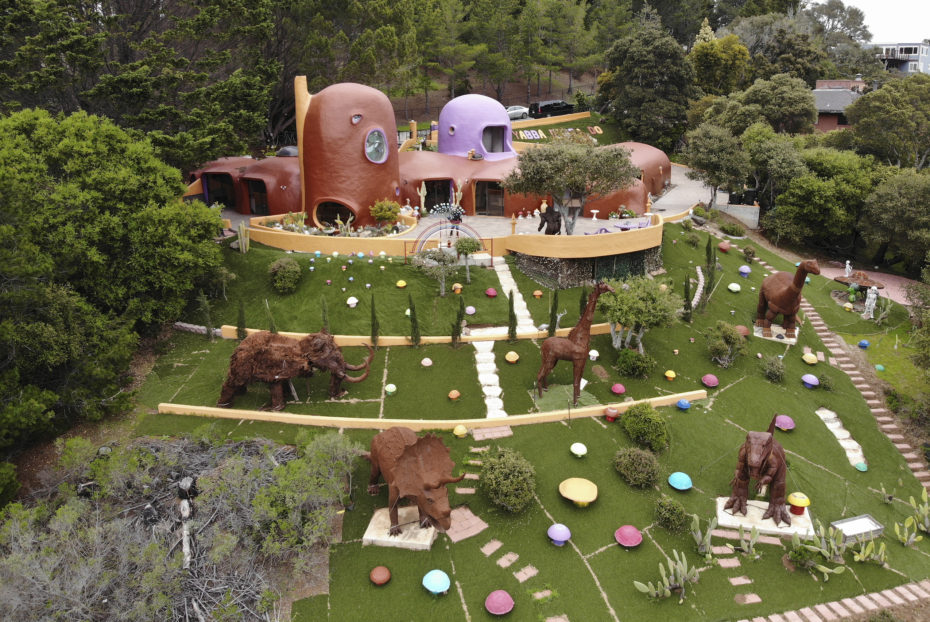 The house was designed by experimental architect William Nicholson, who built it by spraying shotcrete onto steel rebar, wire mesh, and over-inflated aeronautical balloons. Sounds like a science fair project, right? Well, that wasn't totally outlandish for groovy architecture coming out of the midcentury years, especially in California. If you dig the Flintstone House, you should definitely check out the Palais Bulles of Pierre Cardin, and the work of Frank Lloyd Wright's protégé, Bruce Goff, who was also cooking up alternatives homes in the Midwest.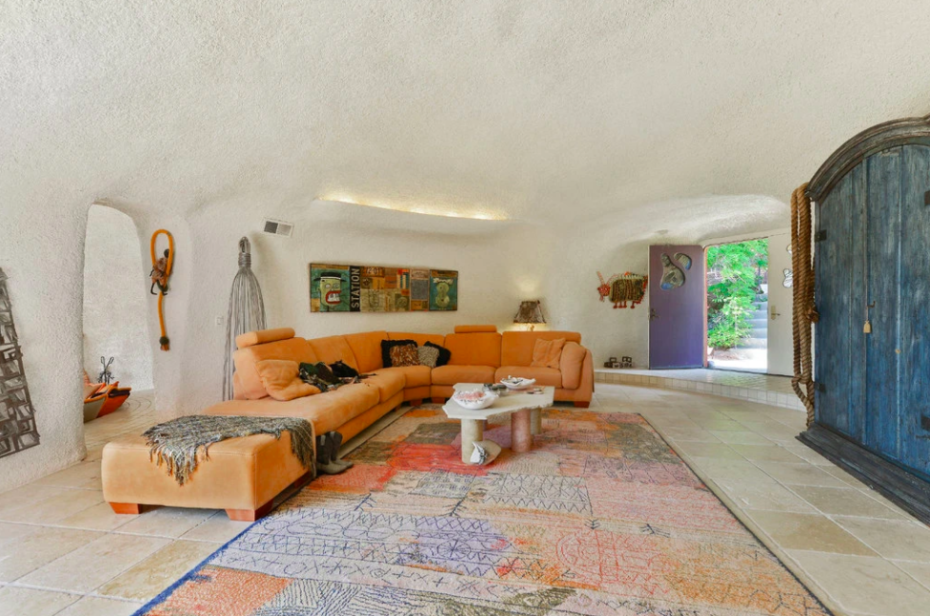 Currently, the home's owner is businesswoman Florence Fang. She bought the home in 2017, when its asking price was just under $5 million, and is a champion of its history and future in the neighbourhood.
The Real Life Up House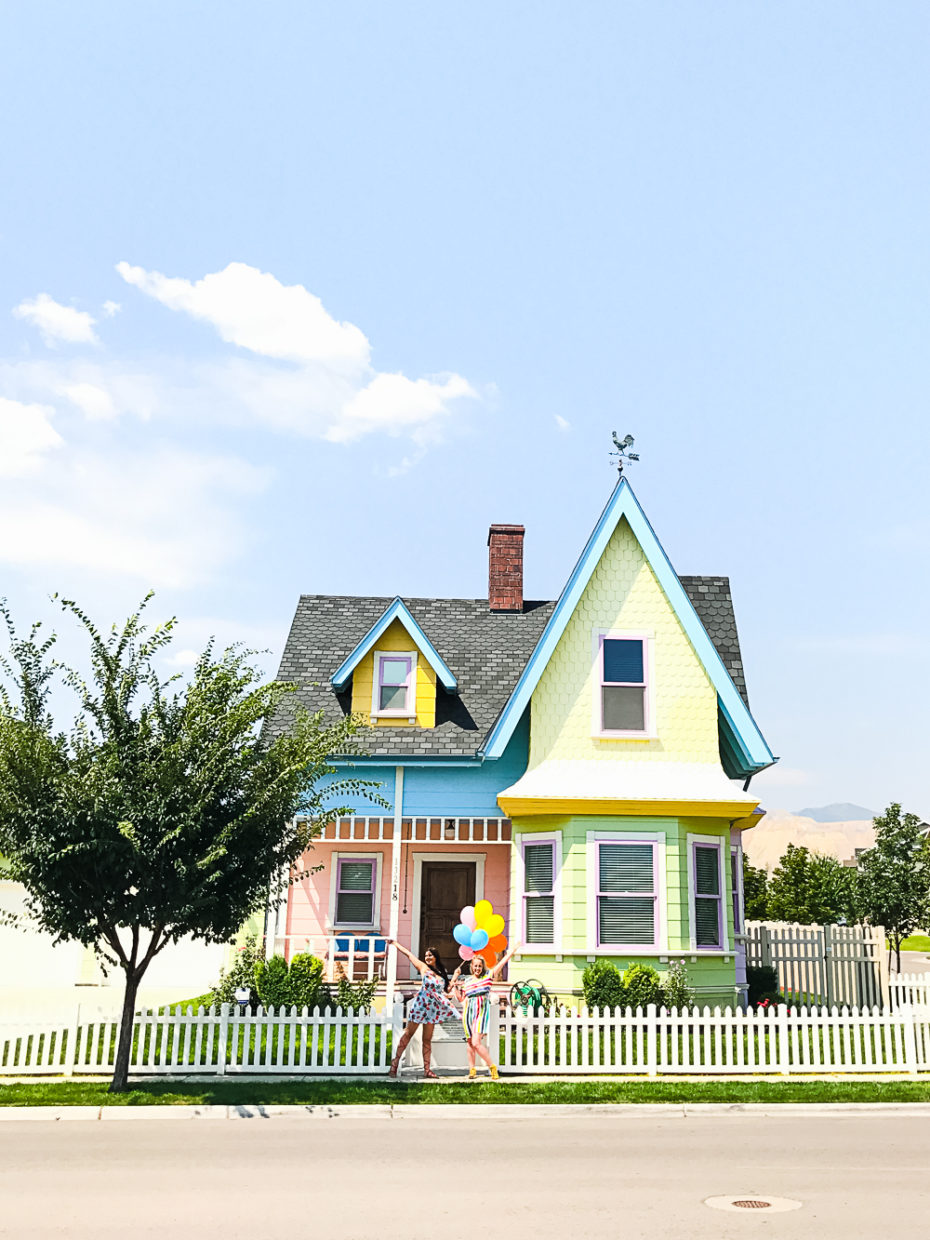 Everyone loved the movie Up. Even grown men wept within the first 20 minutes (and then had to rip up their man cards into pieces). It's a movie that really hit home with people, including a group of home developers in Utah. Bangerter Homes recreated the Pixar house down to every last detail. They even had to get permission from Disney to build the 2,800 square ft replica. The interior was also furnished exactly as it was in the movie. The house has recently been sold to a Californian couple for an asking price of $400,000. It was love at first sight for Clinton and Lynette Hamblin who were actually the first people to view the house. "That movie just made us grow as a couple," says Lynette Hamblin. "Life is never over, and adventure is out there."
You can book the house for photo shoots.
In a Hole in the Ground, There Lived a Hobbit…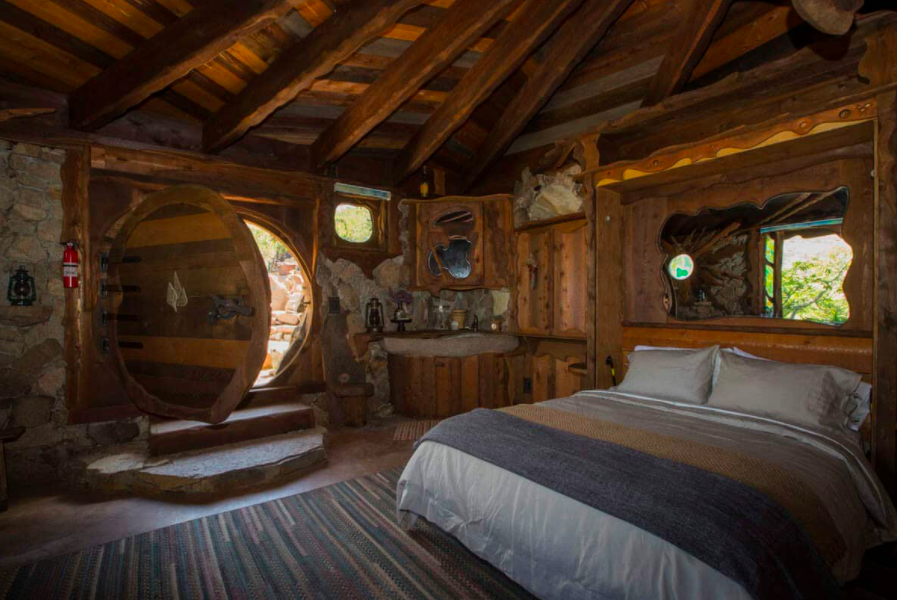 When Lord of the Rings hit screens almost 20-years ago, hobbit hole-inspired getaways started popping up left, right and center. These days, you can find a cozy "hole in the ground," as J.R.R. Tolkien put it, all over the world. That being said, we're big fans of this one near San Diego, California.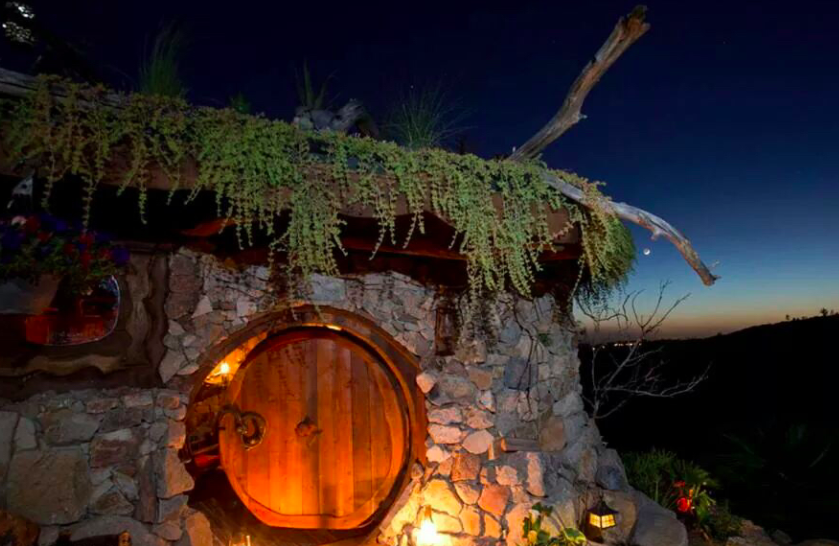 The inviting home is an earthy, rustic nod to the books and movies, but we like that you don't really have to know anything about the franchise to enjoy this space, which sleeps two and also comes with an outdoor shower.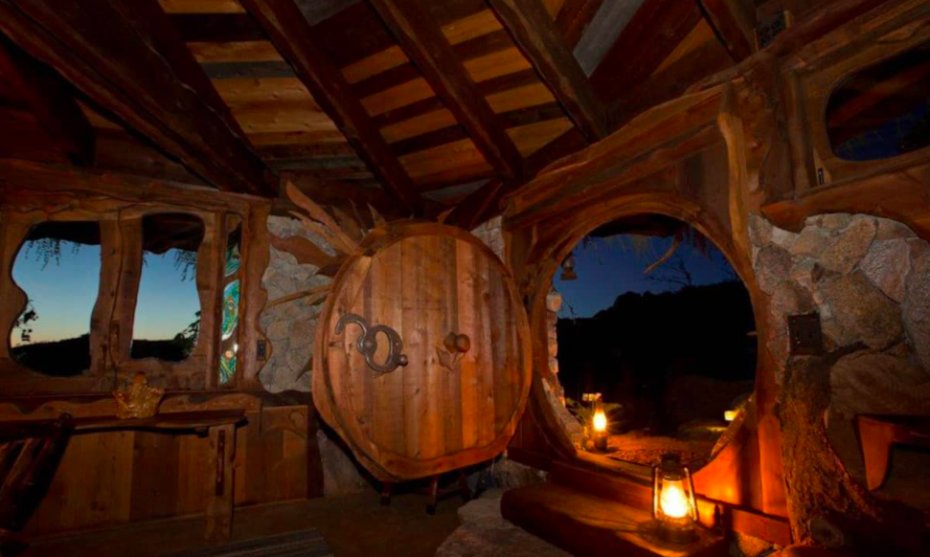 More on Airbnb.
Florida's Graceland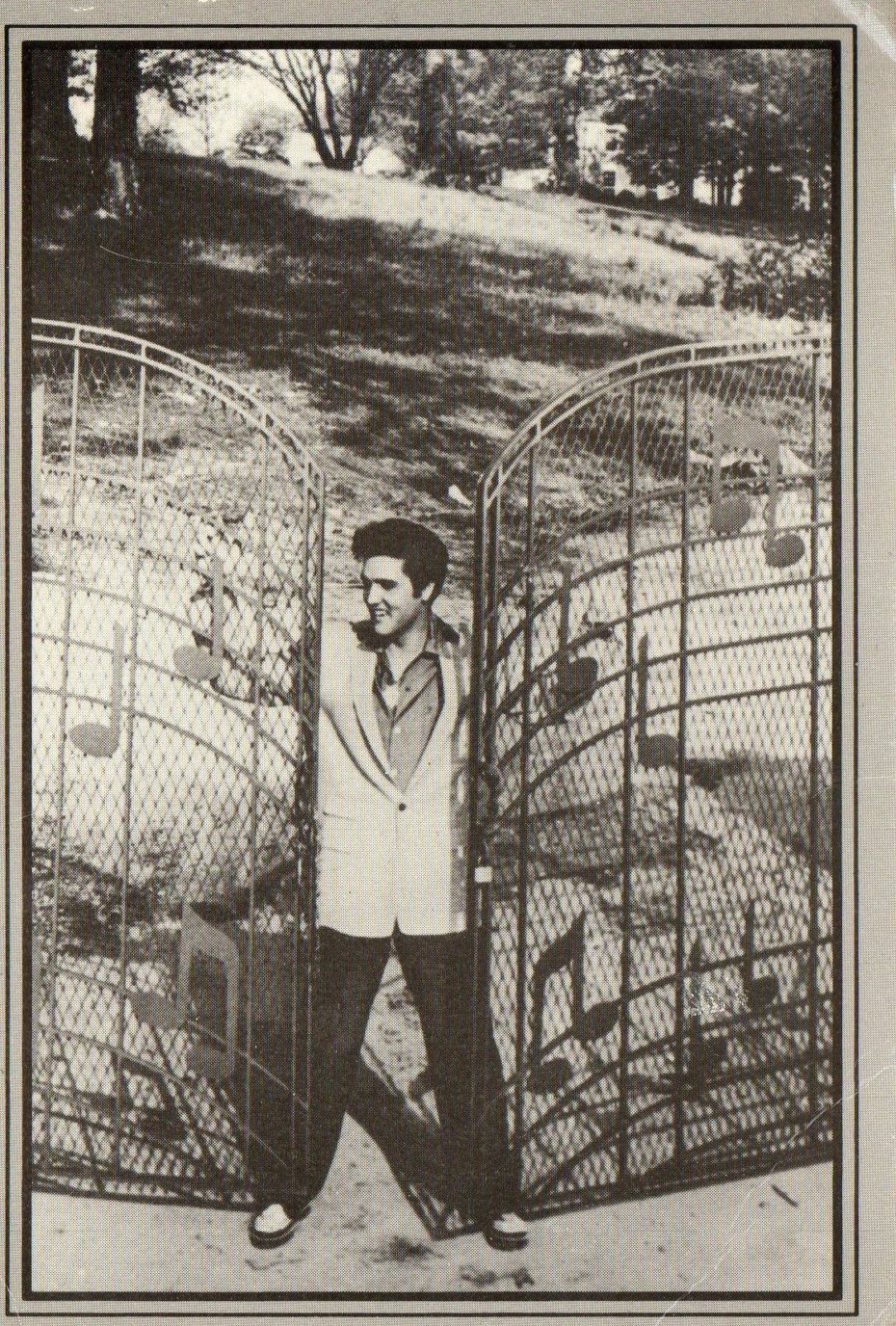 Ok, so we all know about Elvis's "Graceland" home in Memphis, Tennessee. But did you know there's a replica of his house in Orlando, Florida? It was built in 1981 by businessman Claude Dowda for $480,000.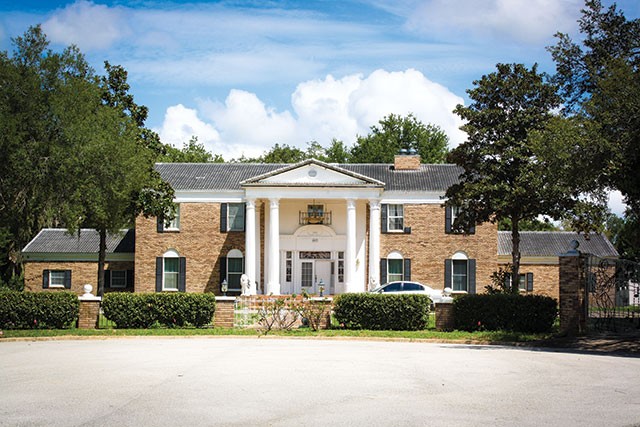 "While Dowda went to great pains to ape the King's original 1939 neocolonial, the interior was no detailed replica of what thousands flock to," reported Orlando Weekly. Apparently, there were some kitschy interior nods to the King's "Jungle Room" once upon a time, but Dowda hasn't lived in the house for years. Looks like the gate is still going strong, though!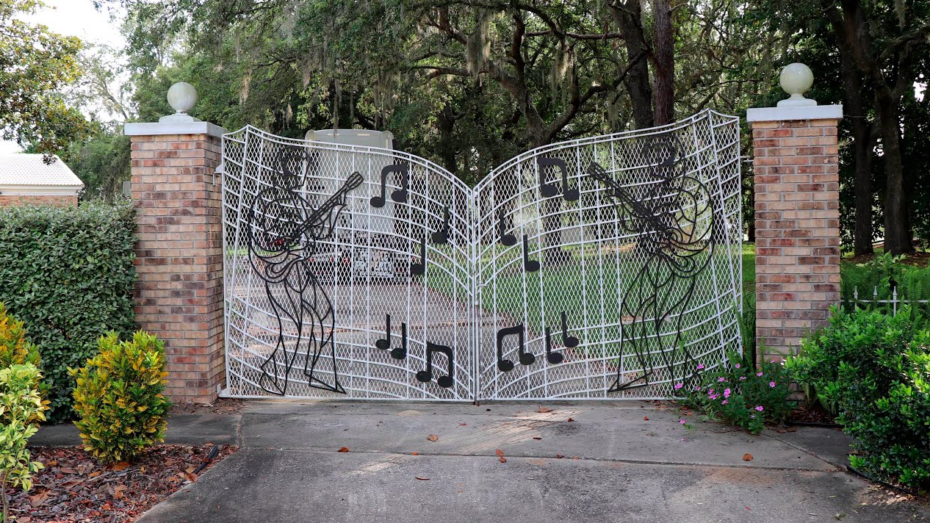 Barbie's Dream House (Is Right Next to a Goth Dream)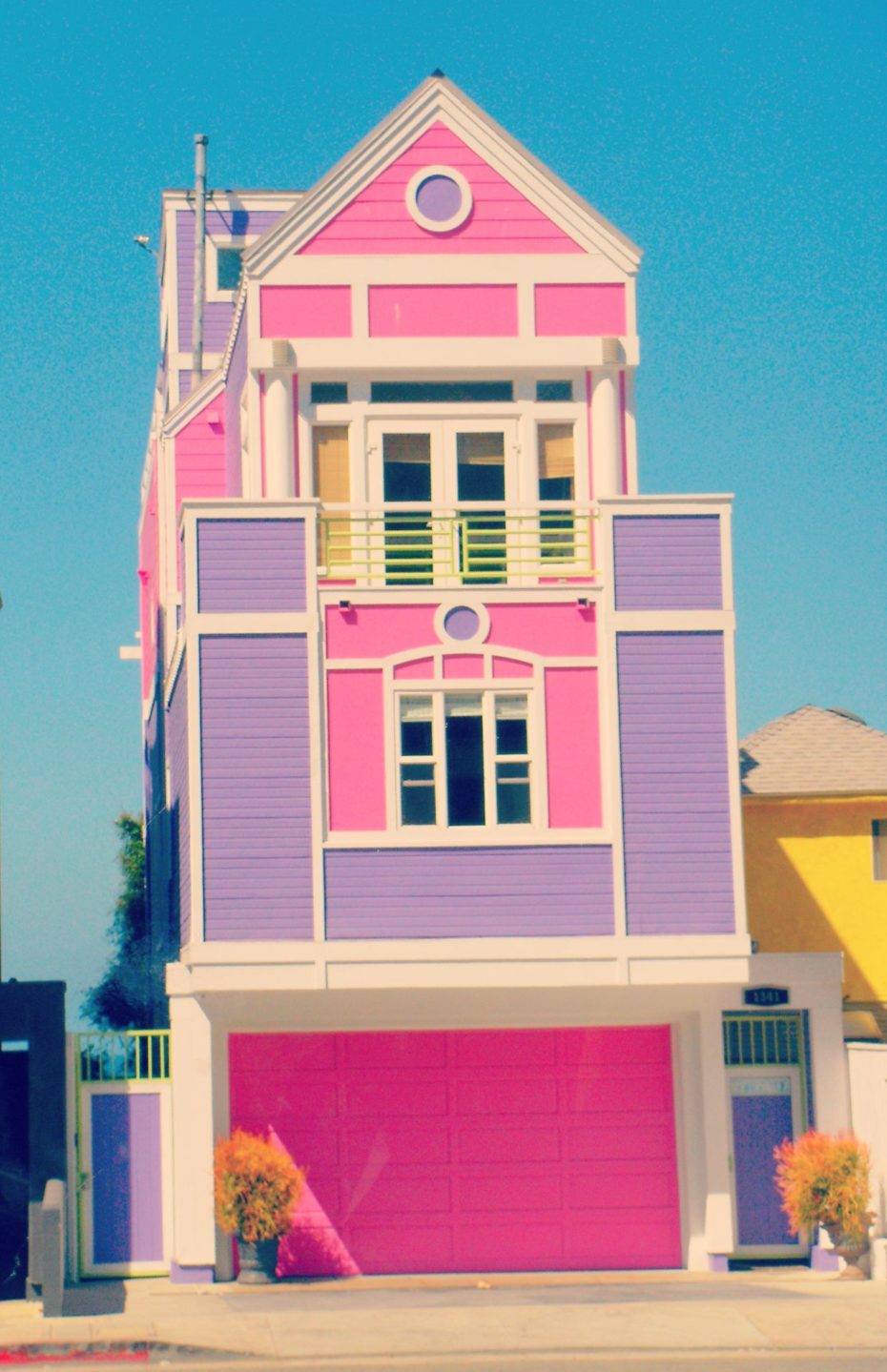 If you've ever been stuck in traffic on the PCH in Santa Monica, you've probably gotten an eyeball smacking energy jolt from its bright "Barbie Dream House." For a while, rumors swirled that it belonged to the late Mattel, Inc. CEO Ruth Handler. Turns out, it was just one of a series of brightly painted houses, affectionately known as the "Sherbert Houses," that sold on the stretch in 2006.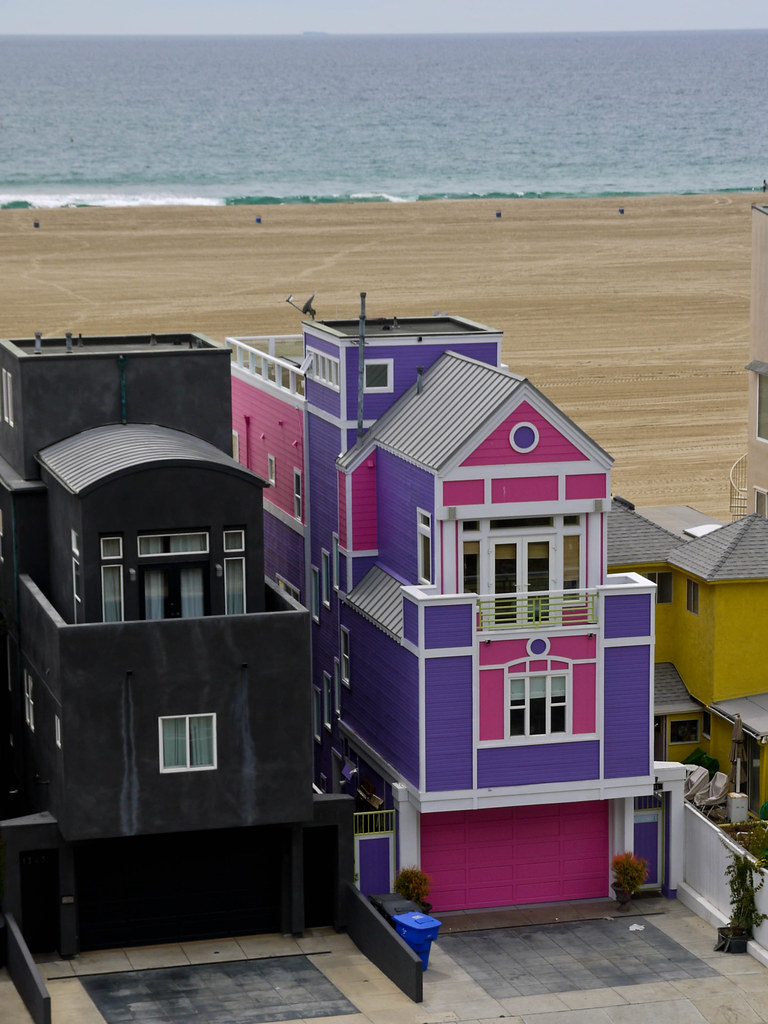 That's also not where your Barbie experience has to end in LA. There's actually a veritable Barbie Malibu Dream House on Airbnb, where you can stay in themed rooms for as low as $60 per night. They really didn't skimp on the decor for this one, either…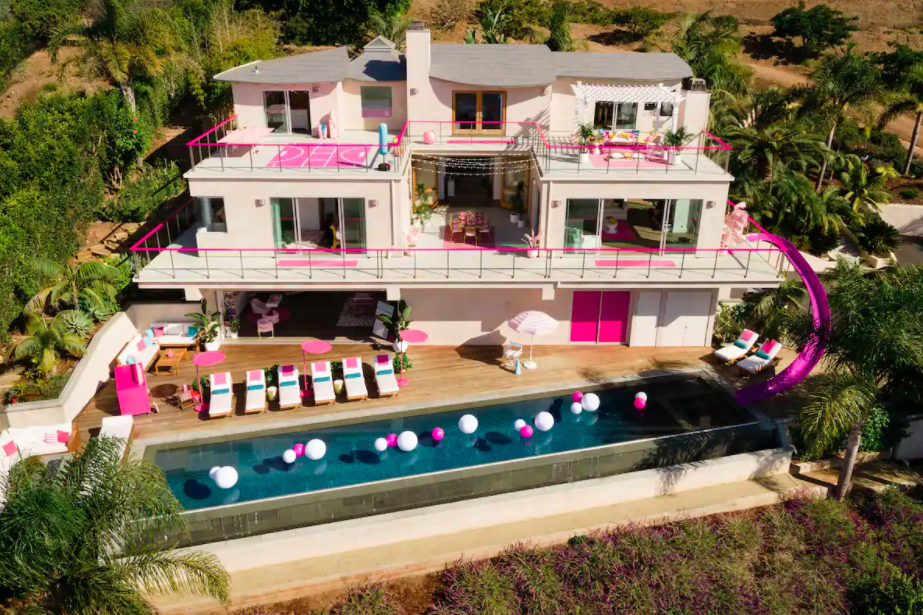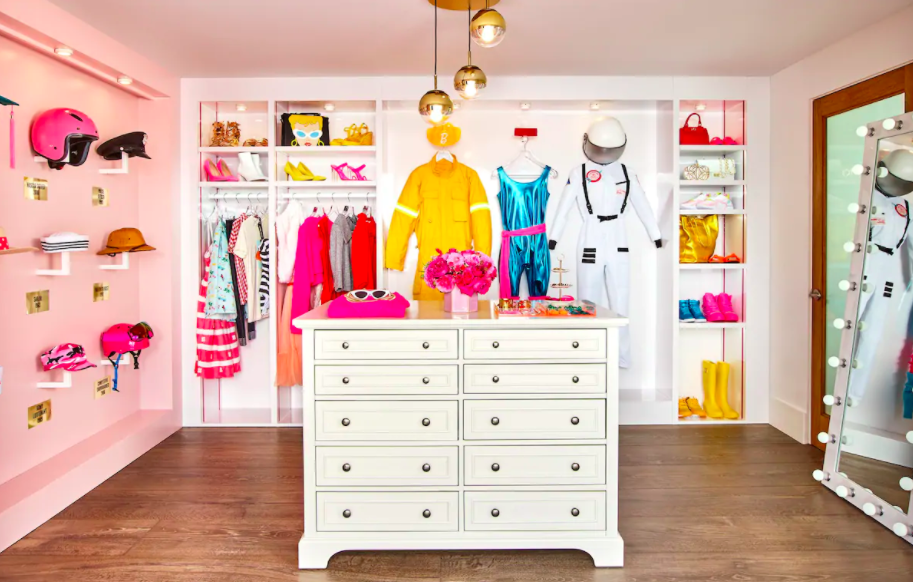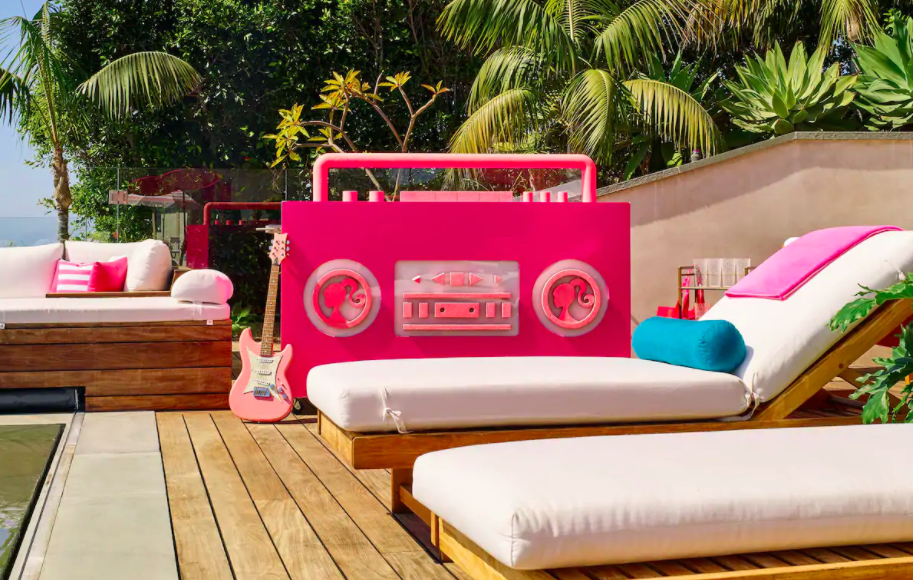 Learn more about renting out a room here (and about how Barbie was a rip-off of an epic German call girl doll here).