An impressive line-up of automobiles will be up for auction hosted by Bonhams next week on June 2 in Greenwich Connecticut. The 100 car-strong roster includes such names as Bugatti and Aston Martin, but it was the more unusual rides that caught my attention…
1. Lot 307: 1967 Volkswagen Type 2 Westfalia Deluxe Camper with matching Westfalia Trailer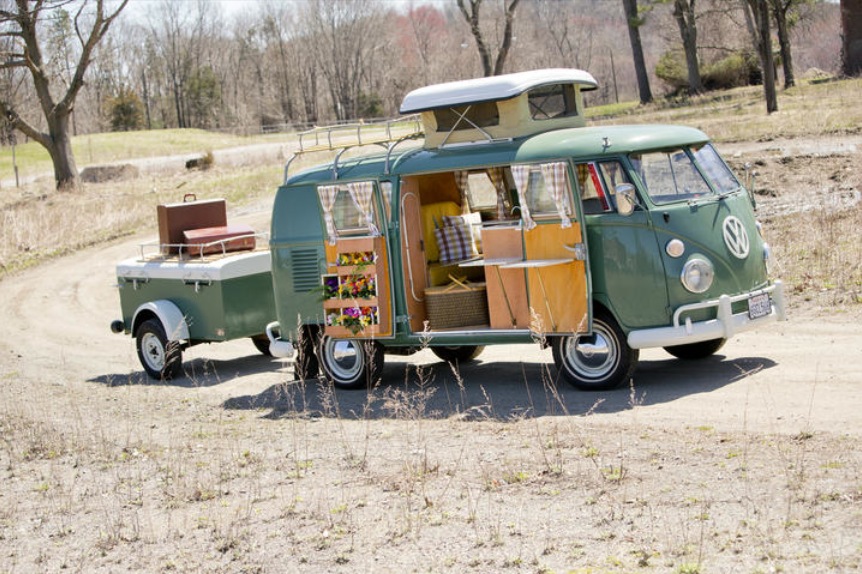 "Because of their cult popularity in the 1960s, Type 2 Volkswagen vans typically saw hard use and infrequent maintenance. They were driven hard, treated poorly and often crudely modified. Thus, unmolested, well-preserved originals are rare, and Westfalia Campers fewer still. The Westfalia trailer is almost unheard of. This pair represents a very uncommon opportunity indeed. Period luggage and picnic basket included."
Lot 307 estimated at US$ 70,000 – 85,000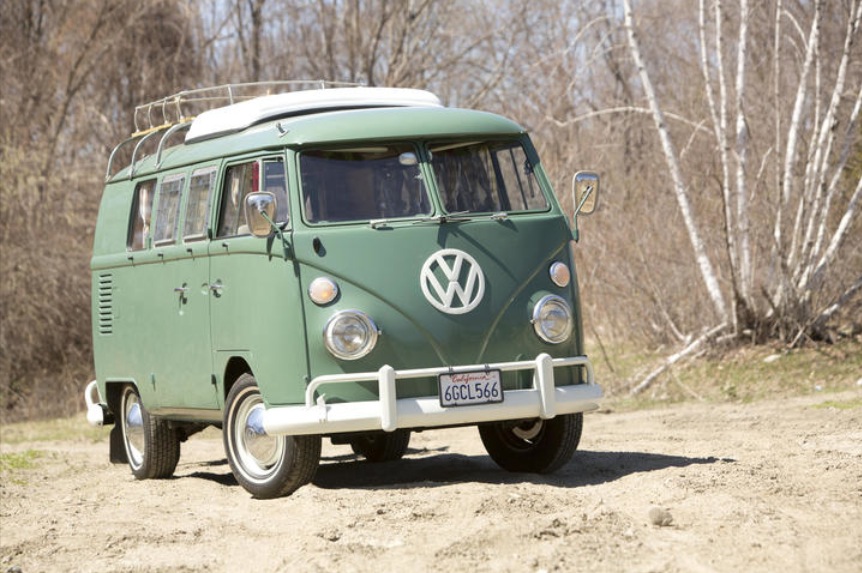 2. c.1934 Aero 50/BMW Special Roadster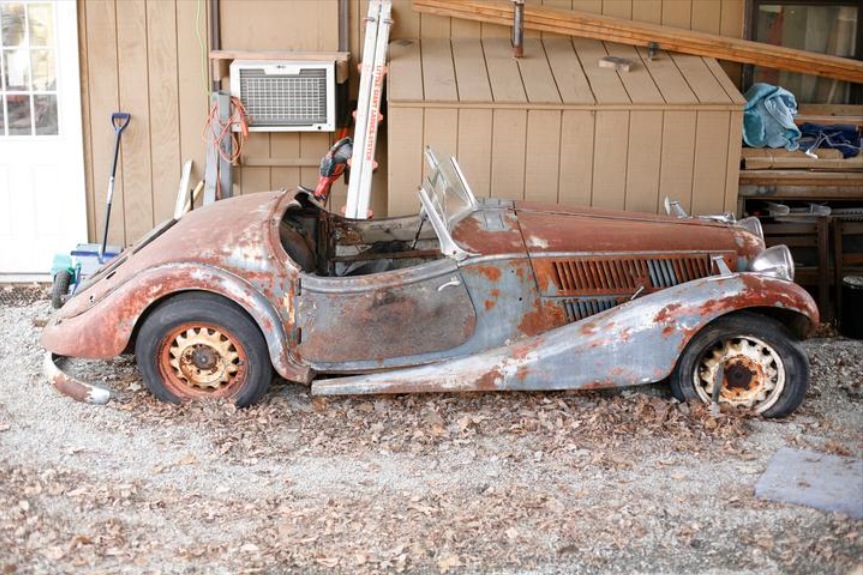 "This little Aero was brought to this country from Germany by a US serviceman after WWII. It has resided over here largely unused until its recent discovery. Today it has lost most of its paint, but its interior remains in sound condition. The steel floor pans are not rusted through and the body has few rust perforations. The fenders have evidence of a minor accident but overall the car is sound."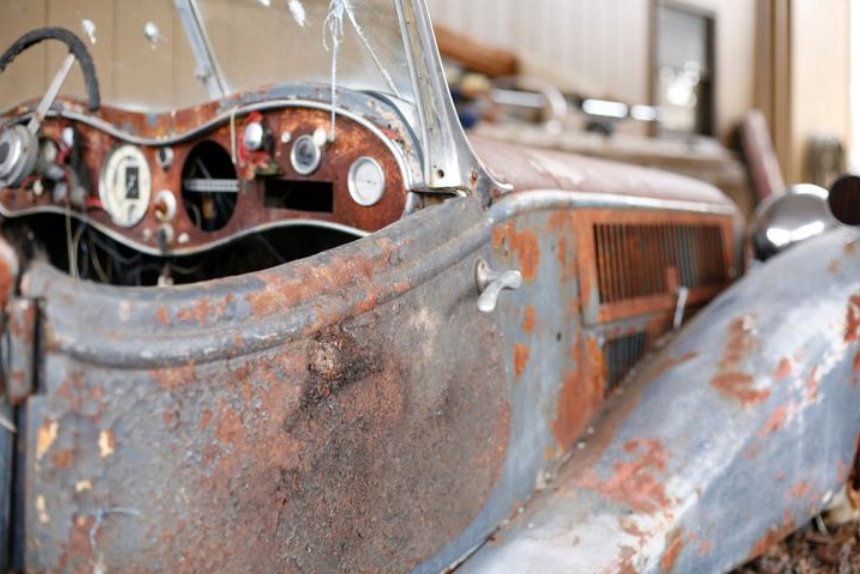 And for those who speak the language:
"This fascinating machine is a bit of a mystery. The chassis is undoubtedly an Aero 50, but the engine and body are certainly not. The mundane Aero four-cylinder two-cycle motor has been replaced with a period BMW 326 motor, which is mounted backwards to accommodate the forward mounted transaxle. The BMW motor is an up-spec version featuring dual Solex carburetors which feed the 1,970cc six. The job of fitting the longer motor is beautifully executed, so well that it is believed to have been done when the coachwork was fitted. The striking roadster bodywork is masterfully made and styled, resembling no other Aero 50 we have seen. With its paint off, one can examine the fine gas welding seams and filler free panel work."
Lot 391 estimated at US$ 8,000 – 12,000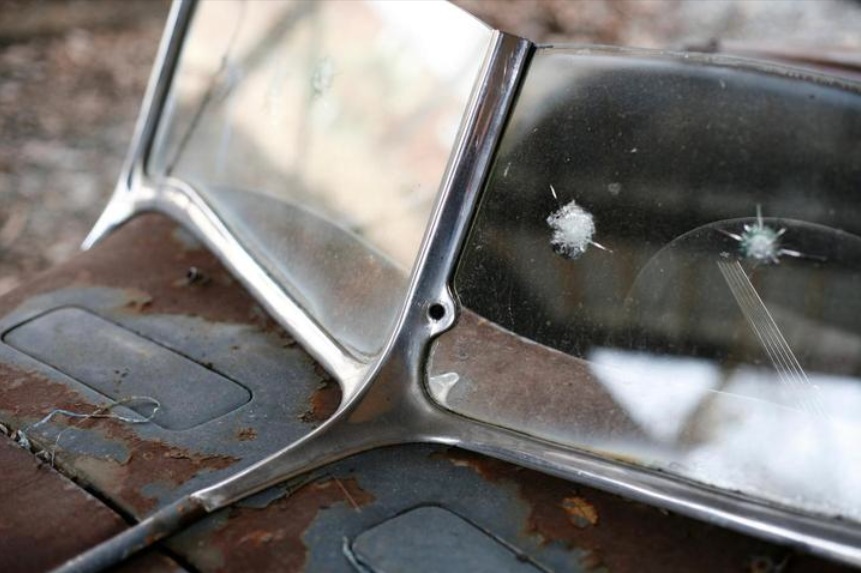 How it could look: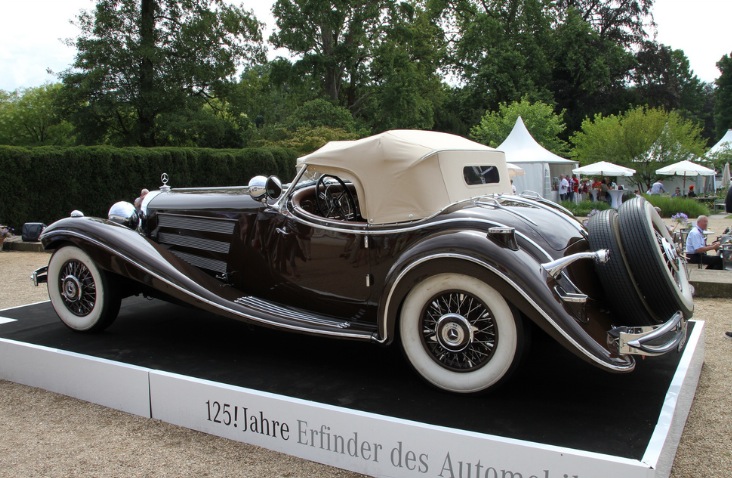 3. A 1969 Fiat Michelotti Shellette Beach Car named "Noodle"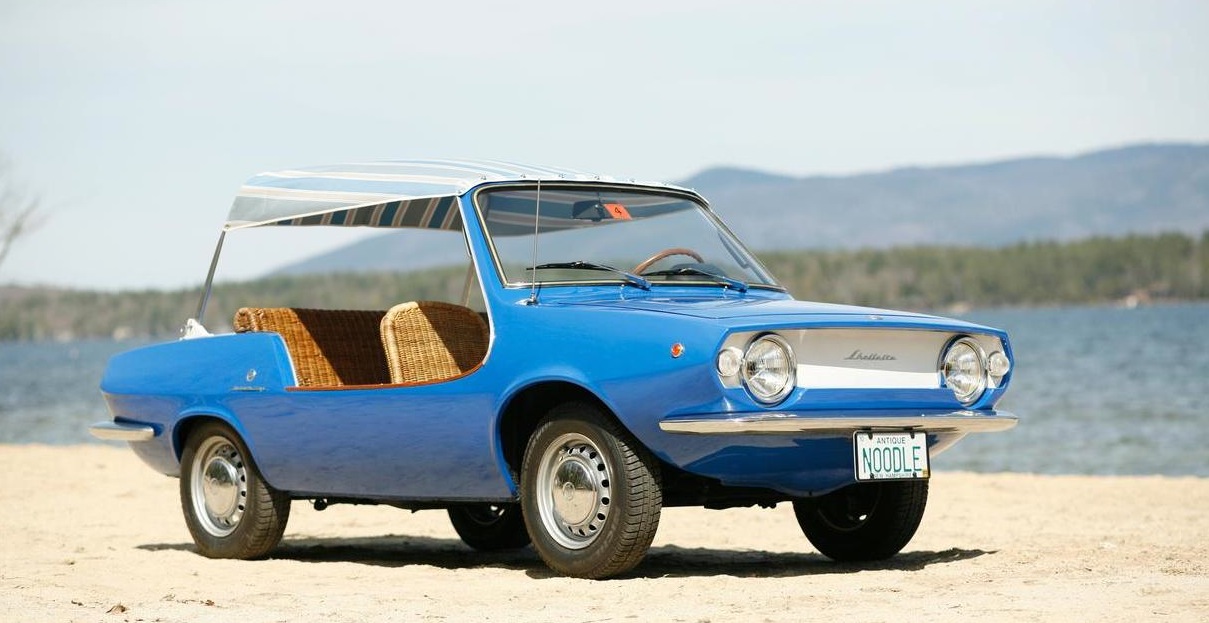 "This car was literally discovered in the barn of its original owner a few years ago. The car still includes its original export documents and photos of the car being uncrated upon arrival. It is one of only 80 ever made. "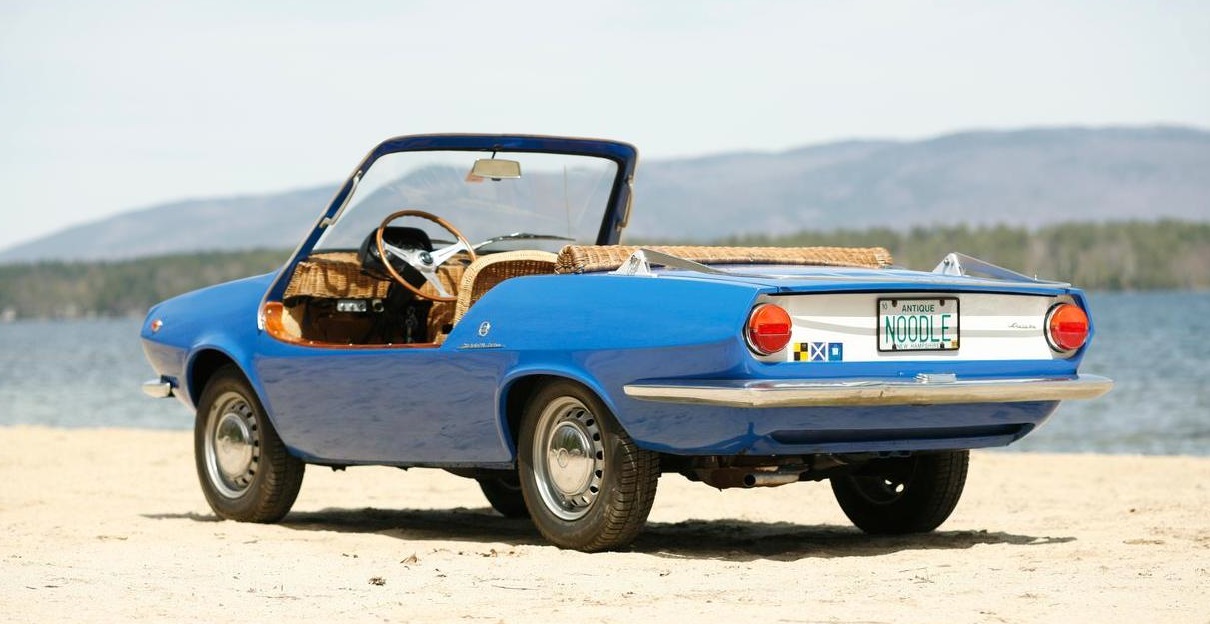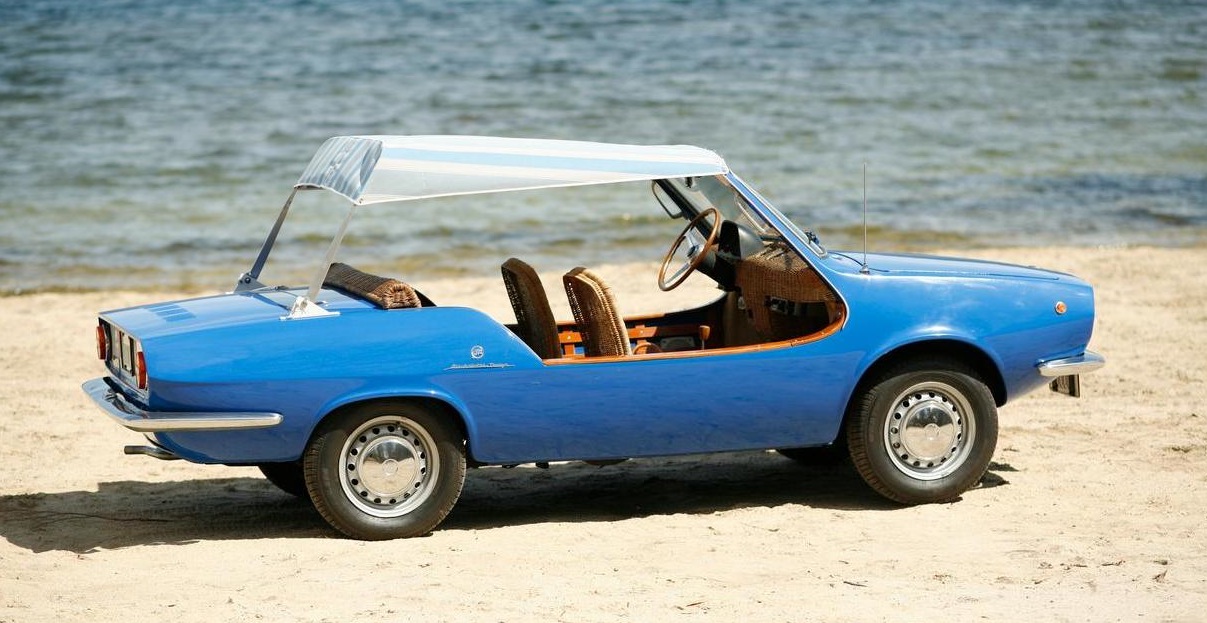 Lot 361 estimated at US$ 40,000 – 50,000
4. 1966 Ford F250 Good Humor Ice Cream Truck
"When the Great Depression hit, Good Humor was already on a tear it continued to grow as its inexpensive treats provided a welcome diversion from the economic gloom. Its fleet of trucks continued to expand and also incorporated bicycles, push carts, shoulder boxes and a boat too.  By the late 1970s, gasoline costs had made the trucks unprofitable and the company sold off its entire fleet for $1,000 to $3,000 a truck. This restored example is believed to be one of less than 100 surviving open-cab Good Humor ice cream trucks in existence."
Lot 327 estimated at US$ 30,000 – 40,000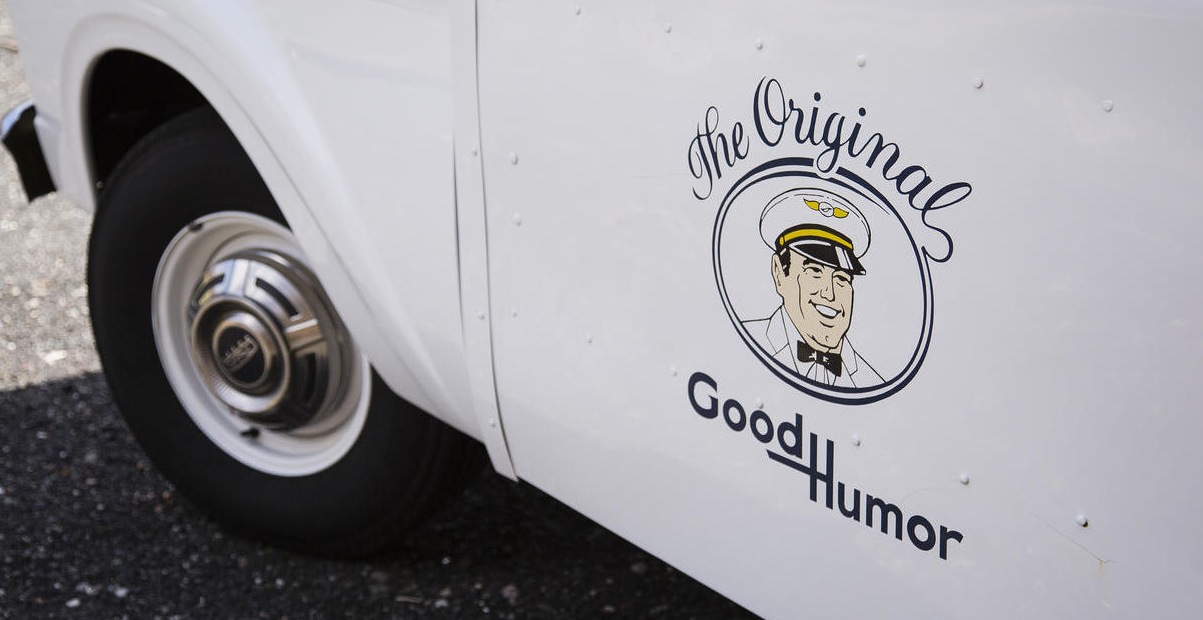 5. 1948 Chrysler Town & Country Convertible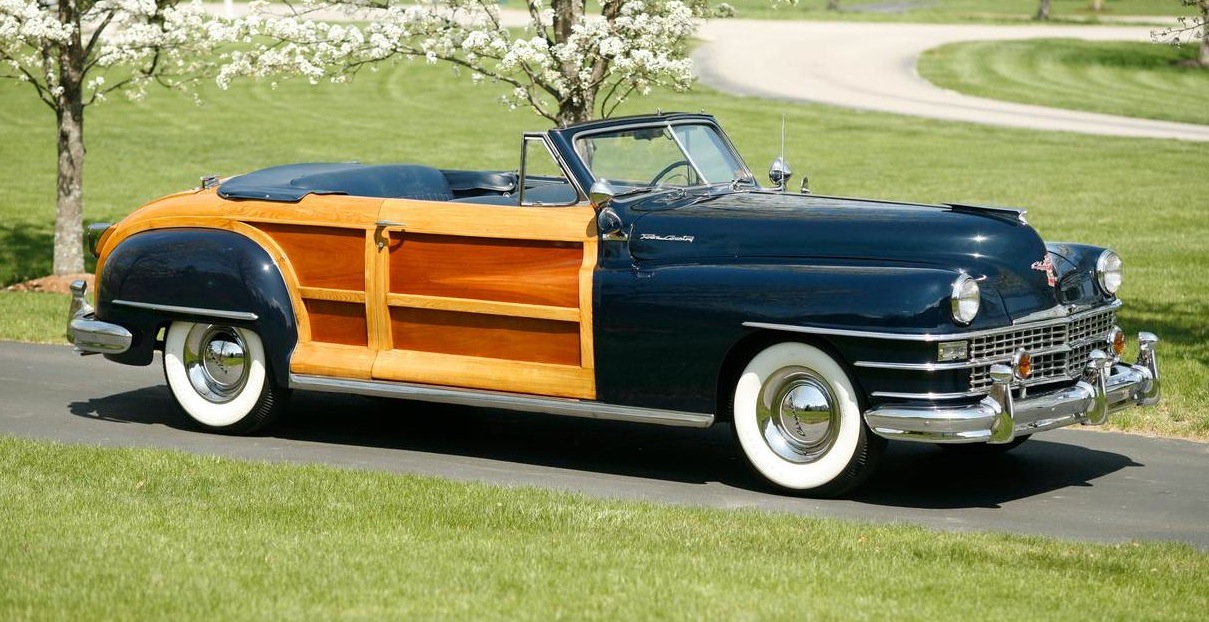 A prime example of Chrysler's flagship of the postwar period
Lot 364 estimated at US$ 130,000 – 150,000.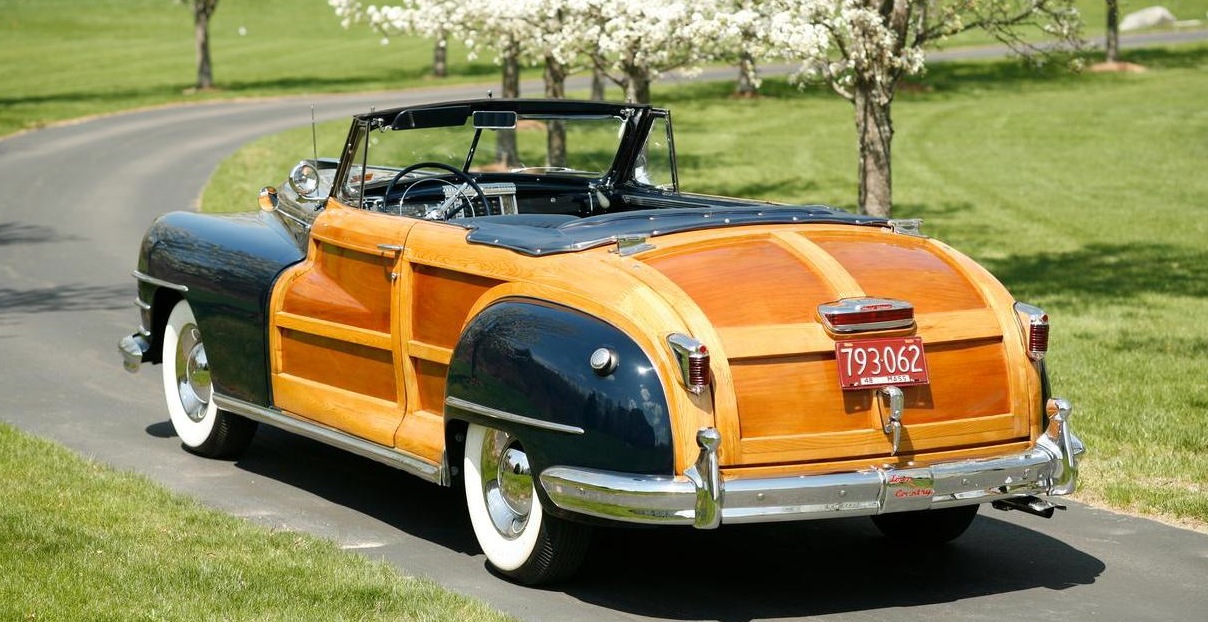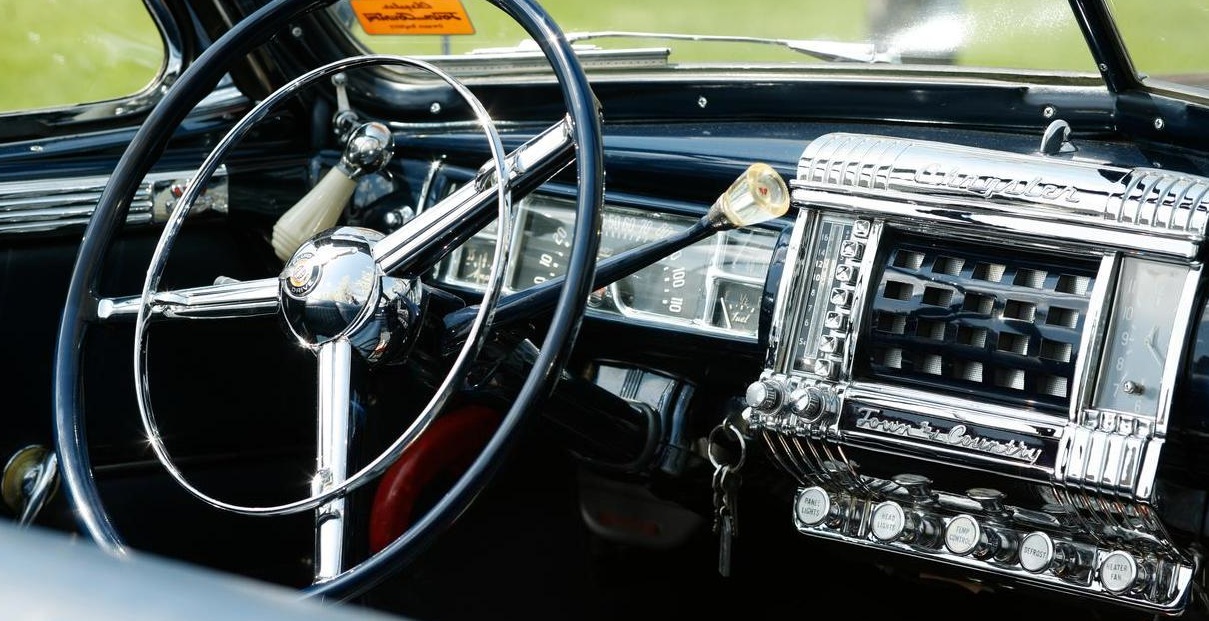 6. Never been restored 1944 Willys MB Jeep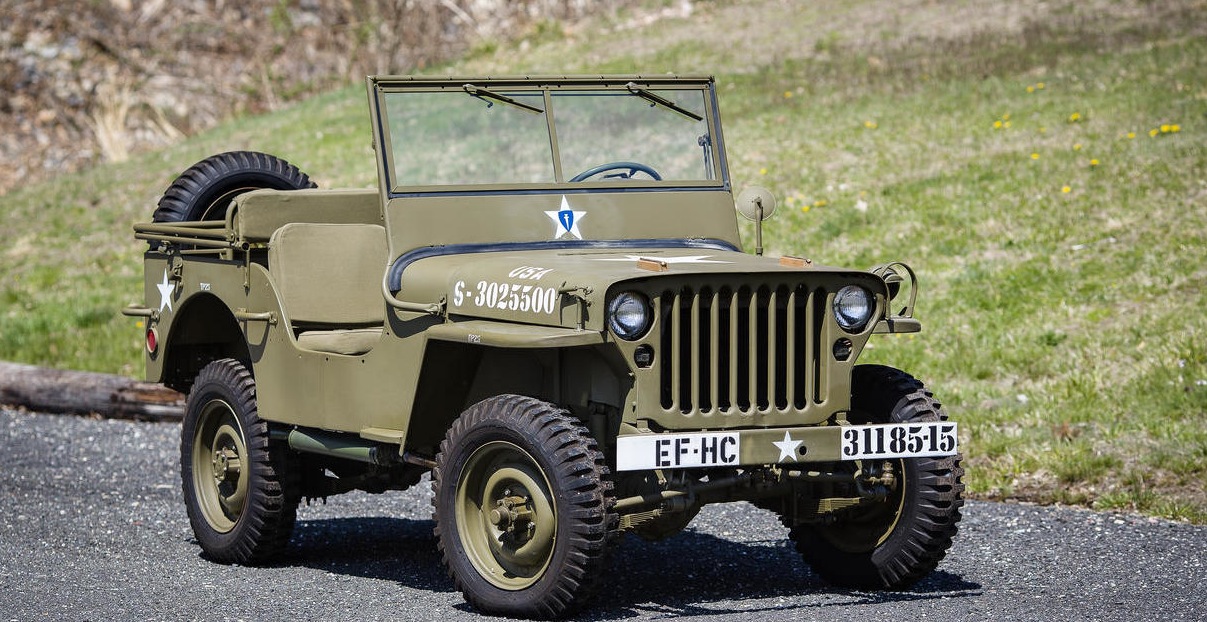 "With 361,339 Model MB Jeeps were built by Willys from the start of the war in 1942 until the end of the conflict in 1945, it should come as no surprise that survival rates are exceptionally low. Designed to be driven into the ground and then quietly buried where it died, the number of Jeeps that survived in good enough condition to be restored is low. Rarer still are the few Jeeps that witnessed neither battle nor stateside service that have survived largely untouched to this day—this Jeep is just such a rare bird."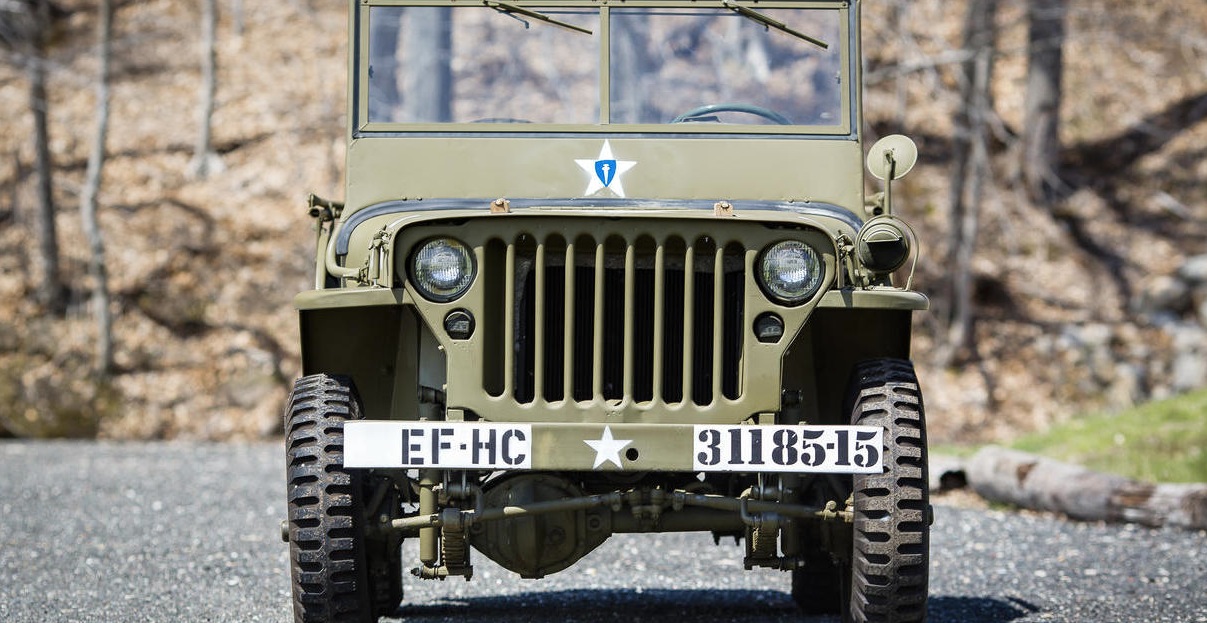 "Discovered by a military vehicle collector a bit over thirty years ago still crated, this mostly unused and never abused Jeep is all-Toledo, Ohio built. Save for a repaint done shortly after it was discovered, it is 100% original. Complete with the usual shovel and ax for when things really get down to business, this Jeep exudes more character than even the nicest restored examples ever could."
Lot 353 estimated at US$ 20,000 – 30,000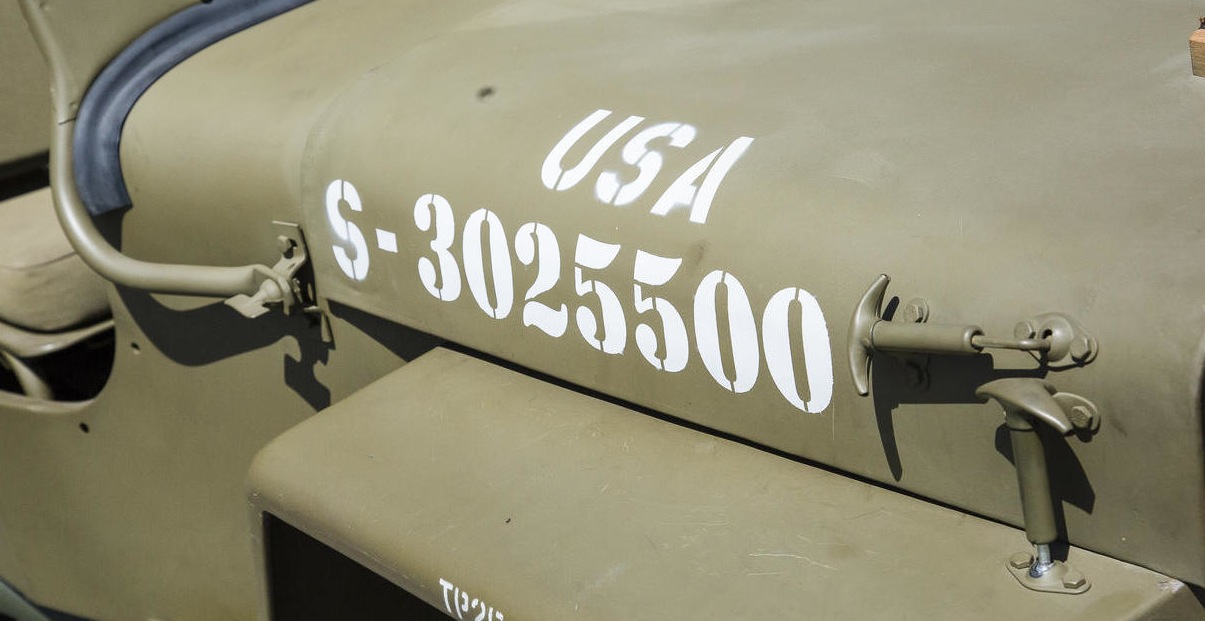 7. 1936 Cadillac Series 60 Roadster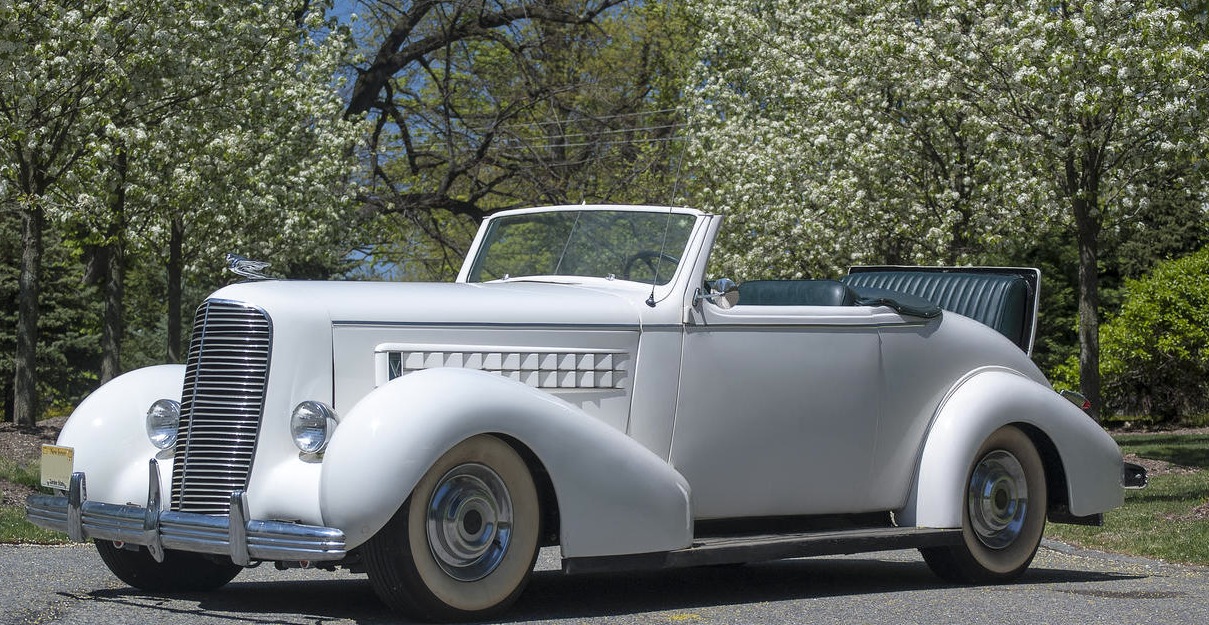 "Although not instantly recognizable as such, according to its body tag the car would originally have started life as a 5-passenger touring sedan. At some point in its life this coachwork was converted to the far more sporting and handsome style that it wears today, in the guise of a convertible coupe with a rumble seat. Strictly a convertible, there is no top mechanism, though who needs one in the summer months ahead?"
Lot 311 estimated at US$ 15,000 – 20,000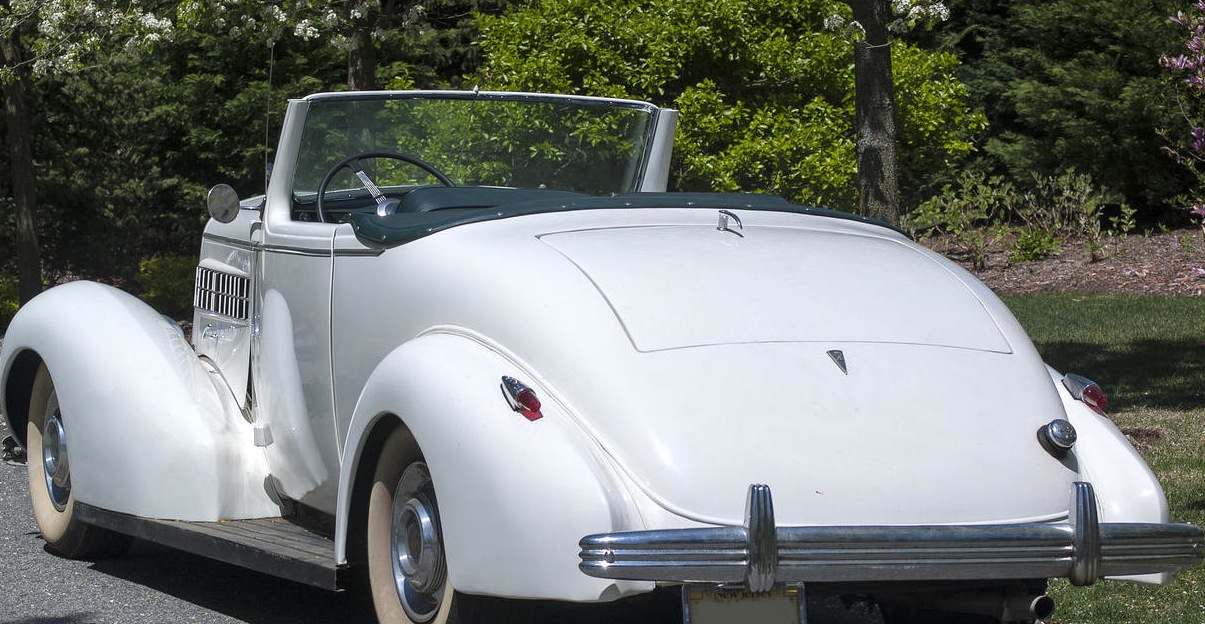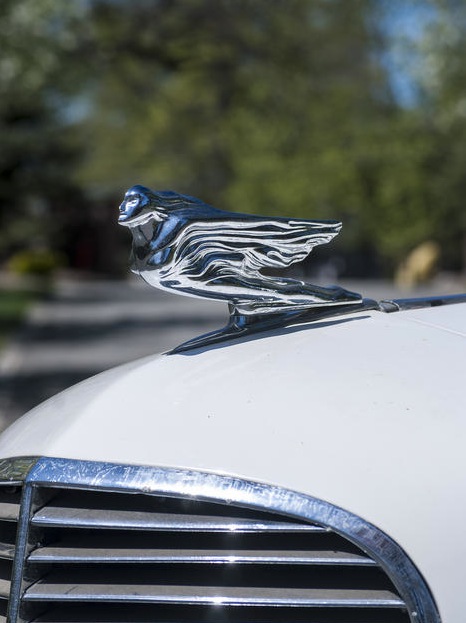 8. 1964 Amphicar Model 770 Convertible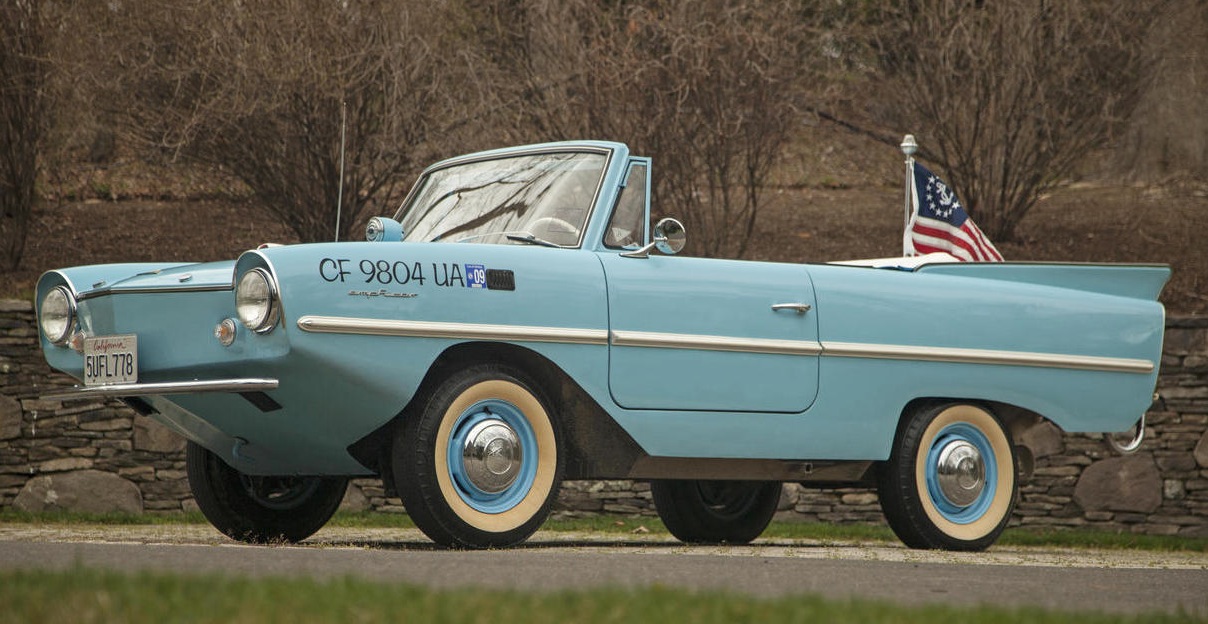 Manufactured in Berlin from 1962 to 1967, around 4500 amphicars were produced. Amphicar is capable of over 70mph on road and 8 knots on water. It's comfortable enough to drive 500 miles a day and road behavior is similar to a good 1960s European saloon car or a 1980s American car. Amphicar unfortunately failed and the company later went belly up because it was too expensive when first-hand and the marketing was all wrong. Amphicar didn't even employ marketing staff, only engineers. However, it is capable of some serious sea crossings, for example from Africa to Spain, San Diego to Catalina Island and England to France (3 times, once in a force 6 gale). Read more about amphicars here. 
Lot 306 estimated at US$ 70,000 – 80,000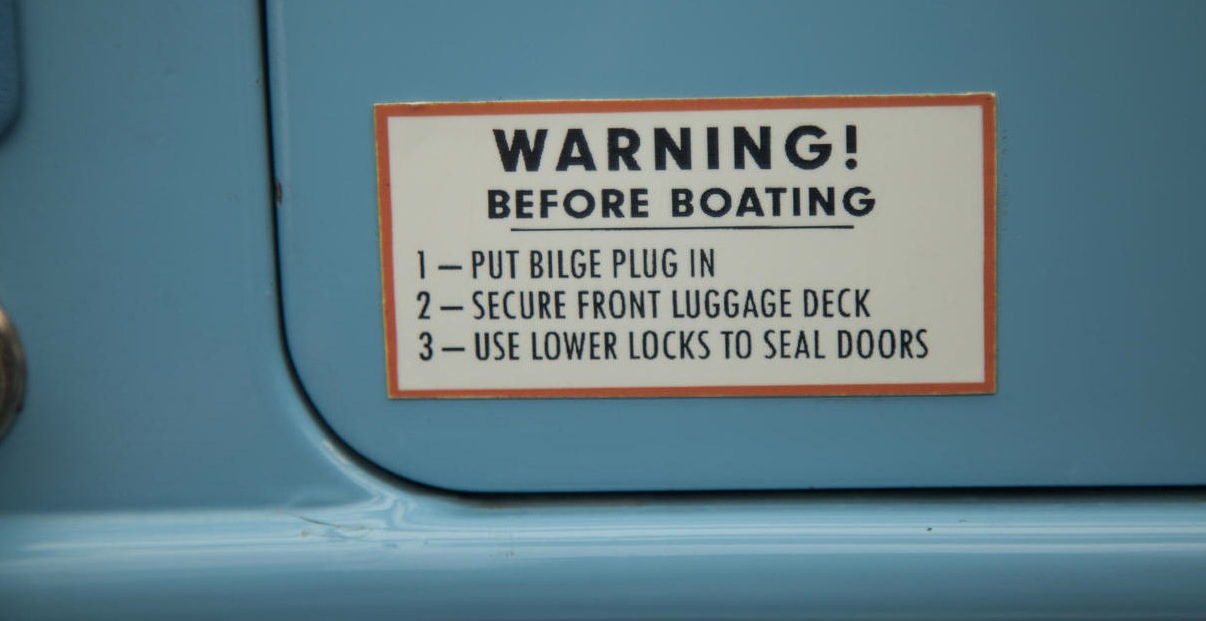 9. 1935 American Austin Panel Truck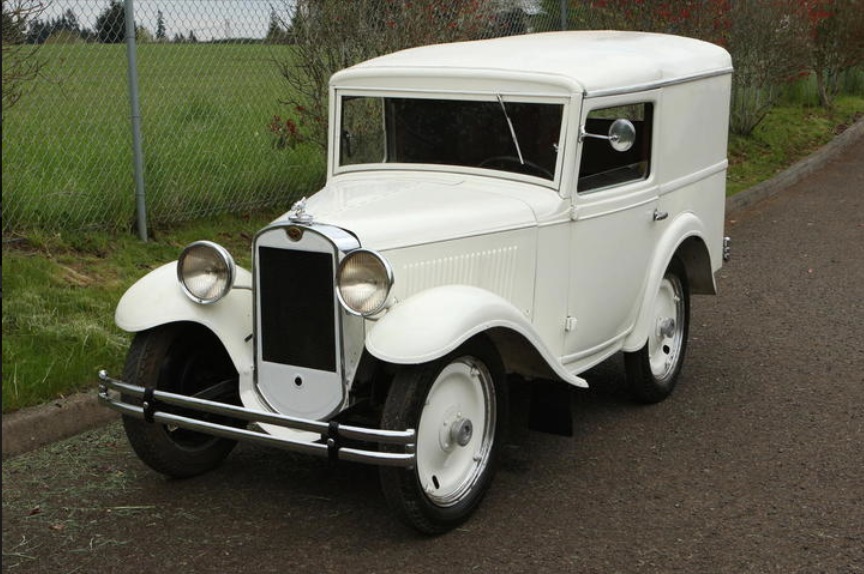 "One of a handful of known survivors, designed by Alexis de Sakhnoffsky. During the January 1930 New York Auto Show, American Austin held a private exhibition in a nearby hotel lobby. Two hand-built prototypes were on display—a coupe and a "special delivery" car (business coupe). By August, the sales department reported advance orders of 184,000 vehicles. However, the crippling effects of the Great Depression caused 95% of those orders to be cancelled. American Austin production limped along disappointingly through 1934. Fewer than 20,000 cars and trucks hit the highway."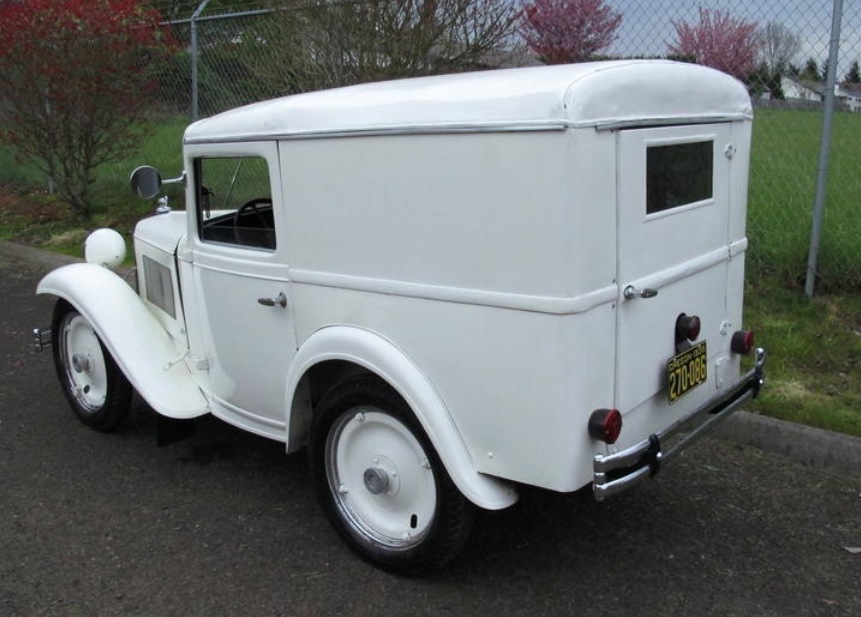 US$ 20,000 – 25,000 Lot 392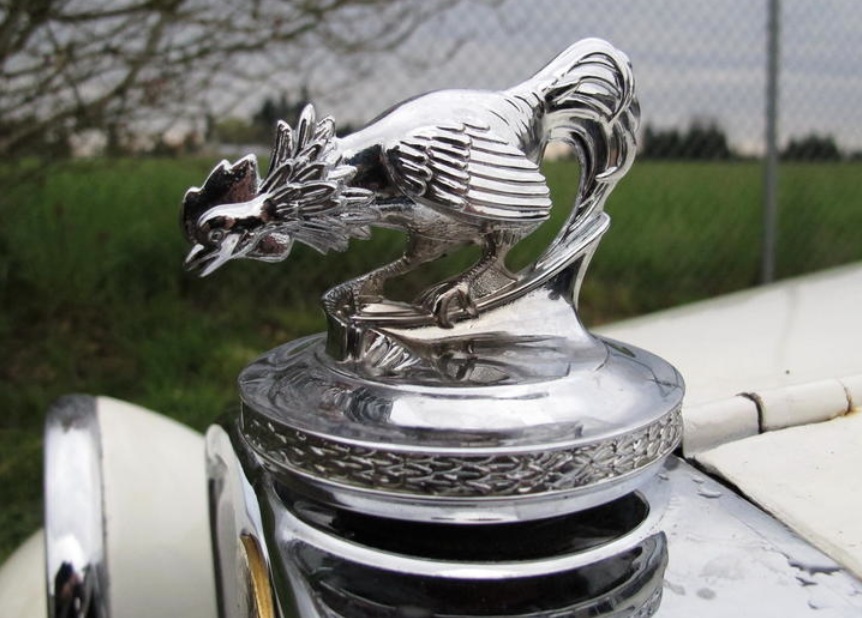 10. 1959 Jones Grand Prix Hydroplane "Livings Years II"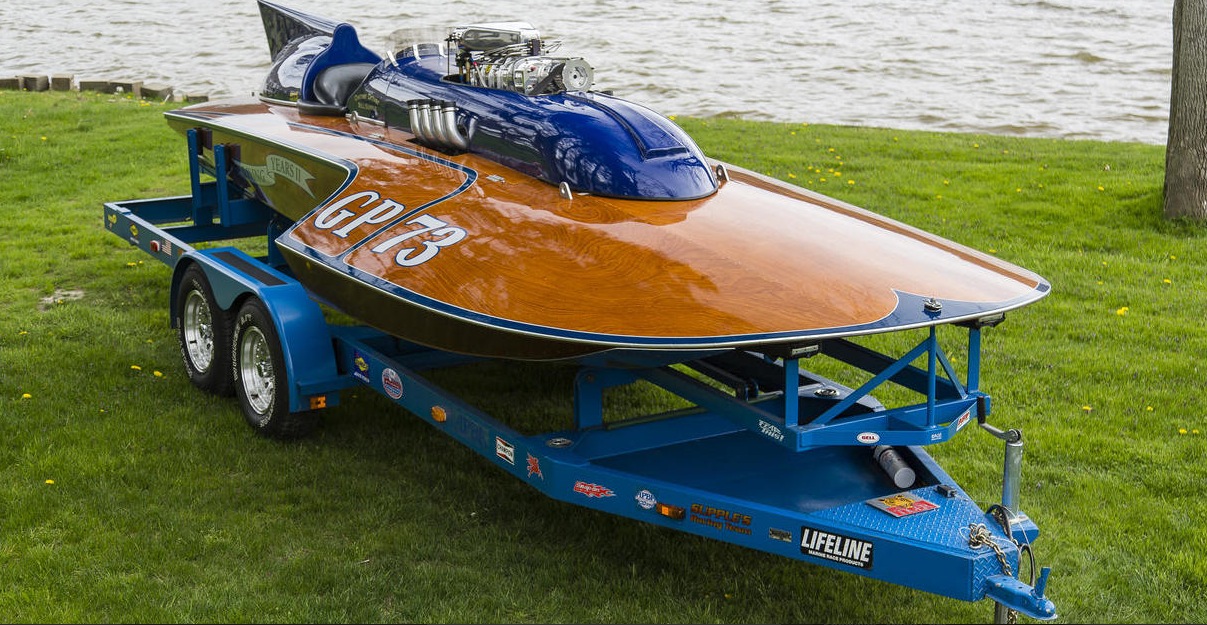 The late-1930s witnessed the birth of a radically different concept in competitive power boat designs—the three-point hydroplane, which would forever alter the course of boat racing history.
Lot 381 estimated at US$ 75,000 – 95,000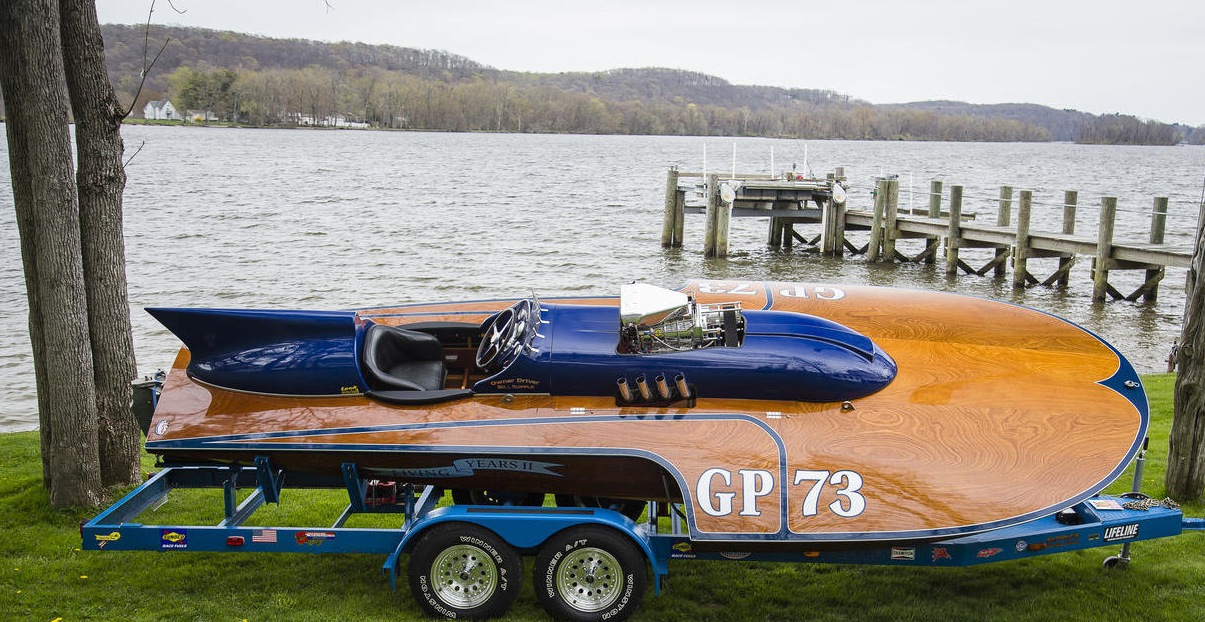 See the full auction listing here … (even if it's just to window shop).
:::
YOU MIGHT ALSO LIKE:
.