It's Friday, the perfect time to daydream about a set of hot wheels to ride off at full-speed into the weekend with. RM Auctions has kicked off the auction season in Arizona this week with a eye-popping selection of automobiles. The final bids going under the hammer today so I've picked out my favourites because I'm pretty sure I have a few readers out there with a bit of a thing for the classics.  And yes, yes, I know "raddest" is not a real word!
1. Mercury Convertible Custom by Dick Dean, 1949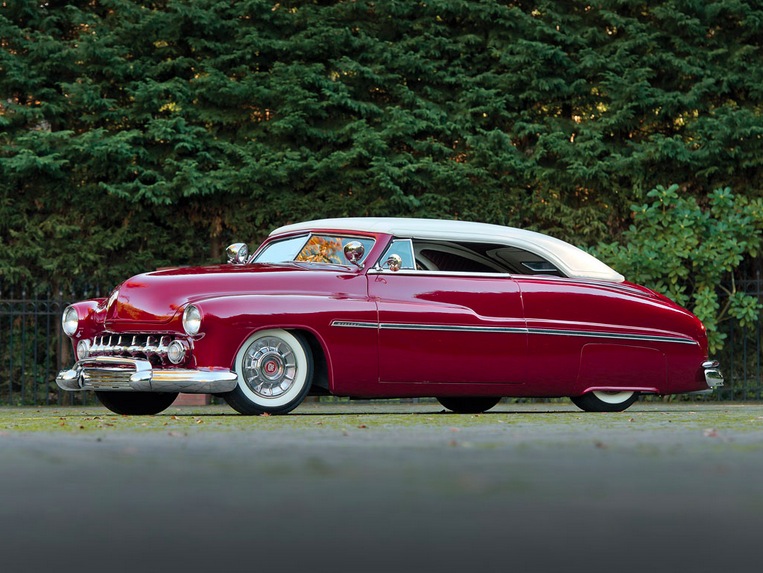 When I first laid on this car, two words came into my head: James. Dean. And it turns out, cars such as this are often called "James Dean Mercurys," due to the mildly customized 1949 Club Coupe that the late screen idol drove in the 1955 film Rebel Without a Cause.
This particular one, however, is better described as a "Dick Dean Mercury," after the talented craftsman, who was known as the "Sultan of Chop."
It will be going for $60,000 – $80,000.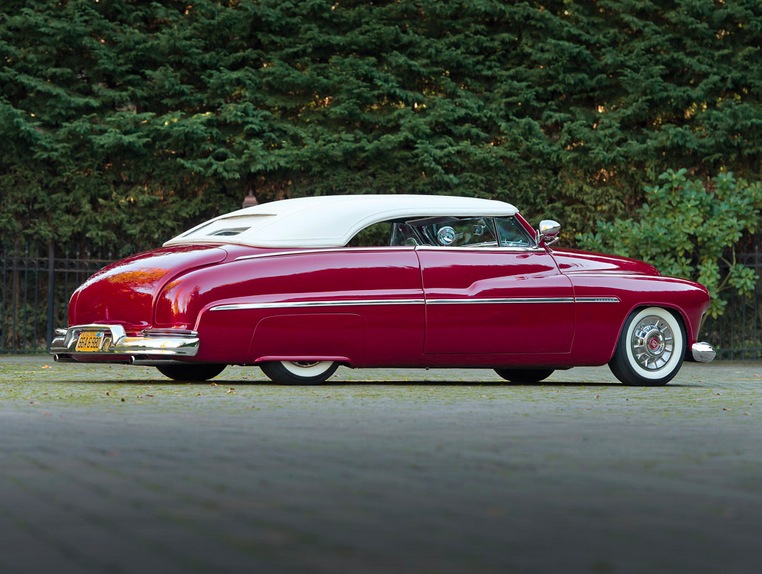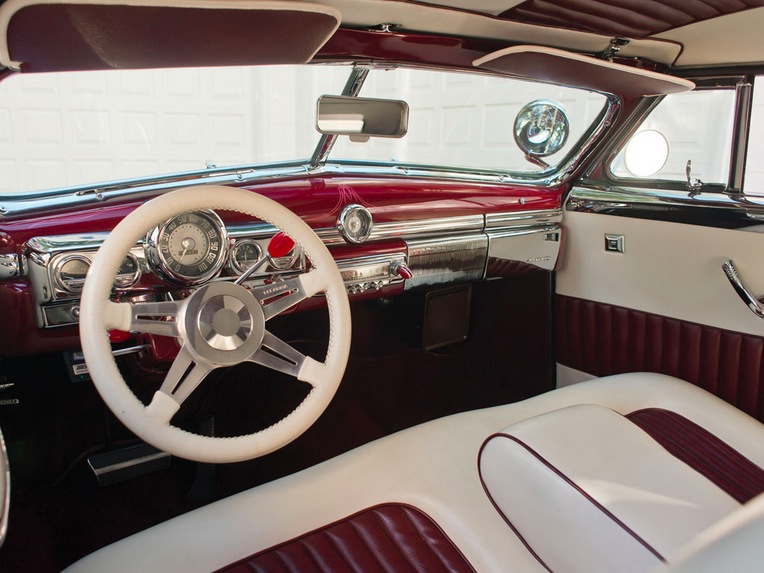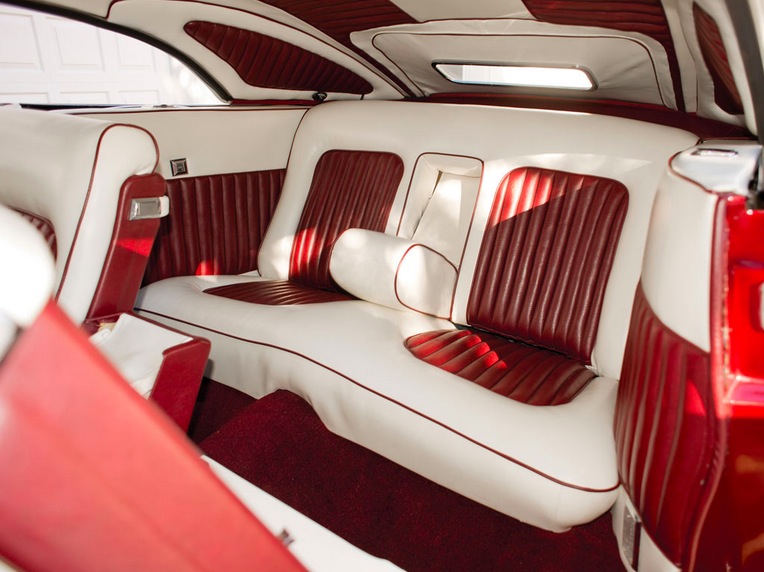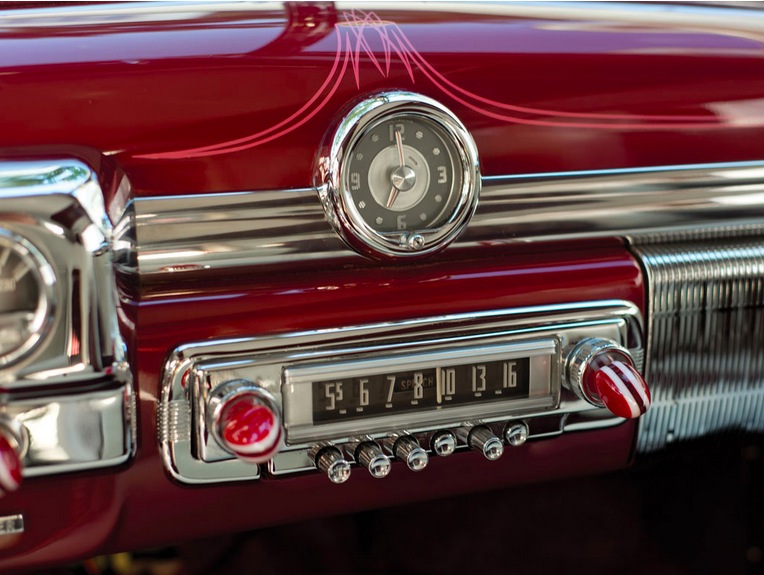 Find all the details and full listing at RM Auctions.
2. Kaiser-Darrin Roadster, 1954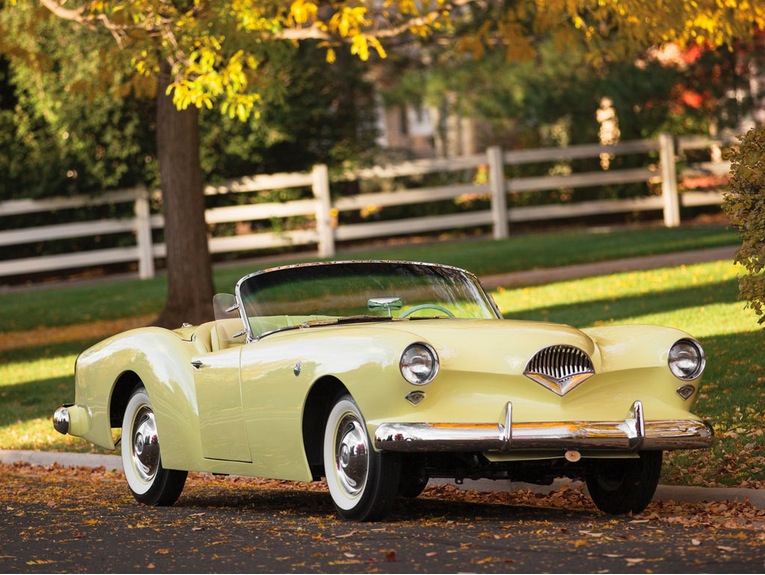 Here's one that will certainly sit well with the ladies present. In fact, legend has it that industrialist Henry J. Kaiser didn't particularly like the car himself (designed by Howard Darrin) and found it wasn't very practical– until his wife Alyce laid eyes on it. "For his wife … it was another story altogether, and in the end, Henry J.'s salesman side gave the lady what she wanted."
Sadly, the dashing Kaiser-Darrin came at the end of its manufacturer Kaiser-Frazer's decade-long lifespan. The snazzy roadster wound up being a one-year-only offering, with only 435 produced. The car is expected to sell for $125,000 – $175,000.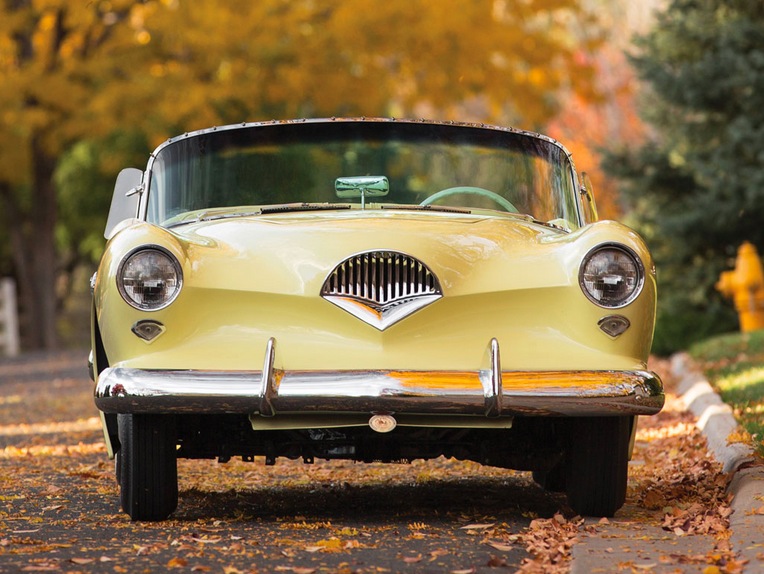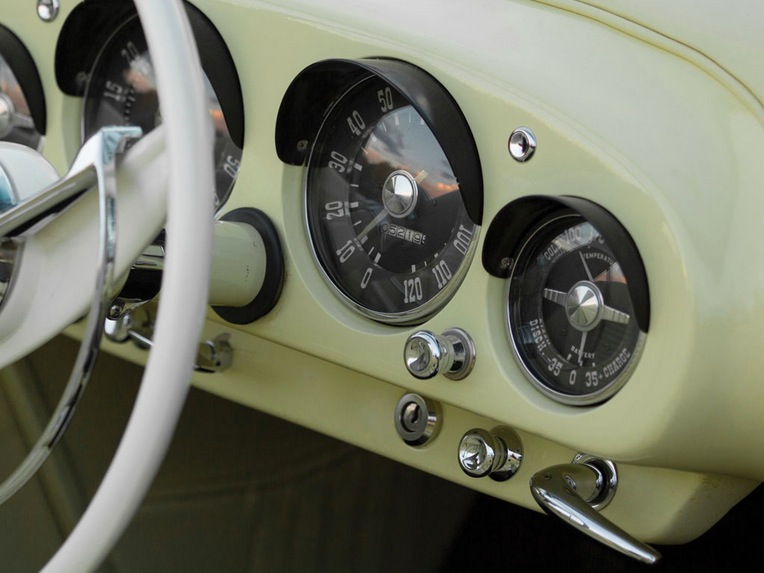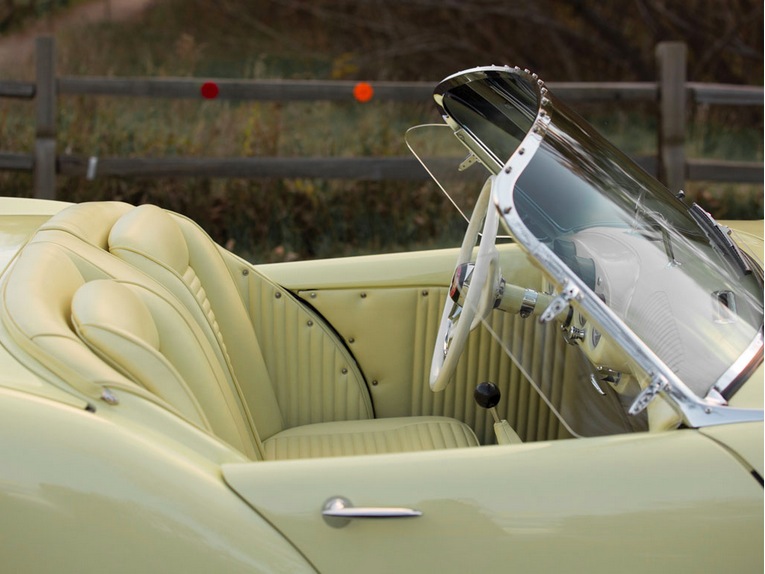 Find the full details on the listing at RM Auctions.
3. Lightspeed Magenta Runabout, 1966
Now this is my kinda weekend ride! And in fact, this 1966 Toyota has been in the collection of a female classic car enthusiast, and she has used it as a regular driver cruising throughout the narrow streets of Venice Beach, California, with the top removed, windscreen folded down, and friends loaded in the back!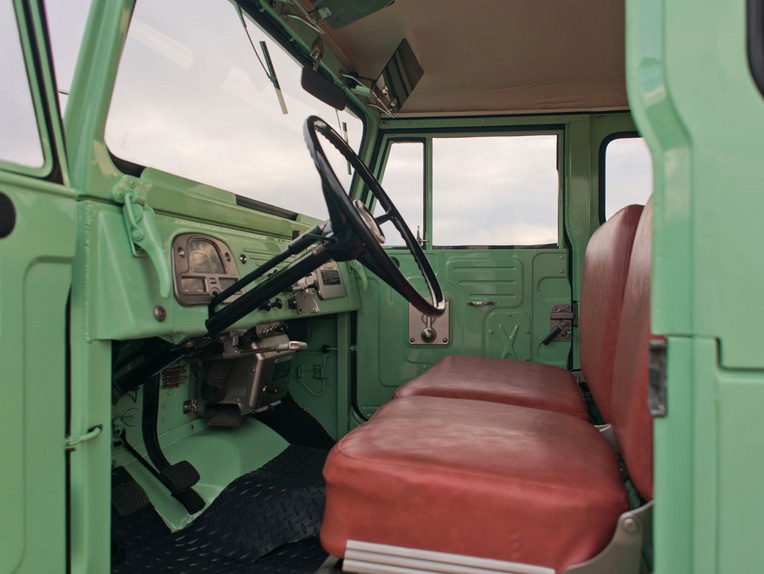 "The original knobs on the dash, the brake levers, and the steering wheel have not been replaced, as it was deemed during the restoration that these items were so rare and desirable that it would be best to retain the original ones in order to attest to the vehicle's authenticity."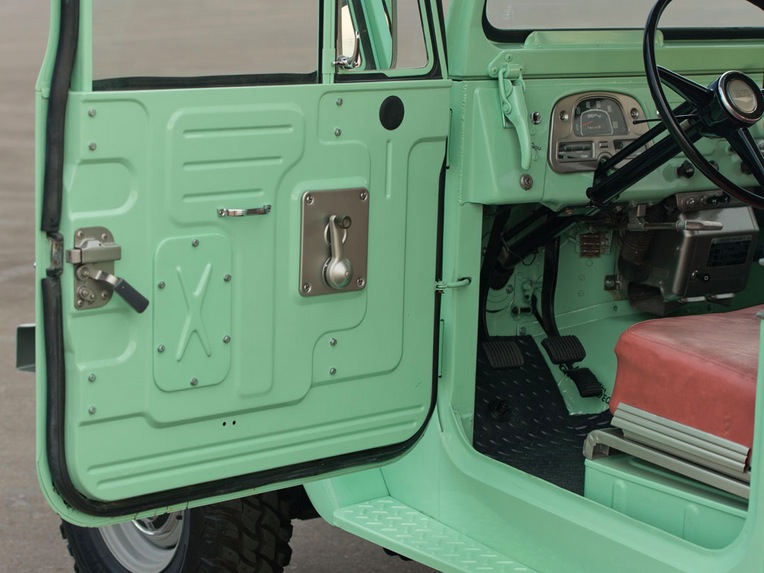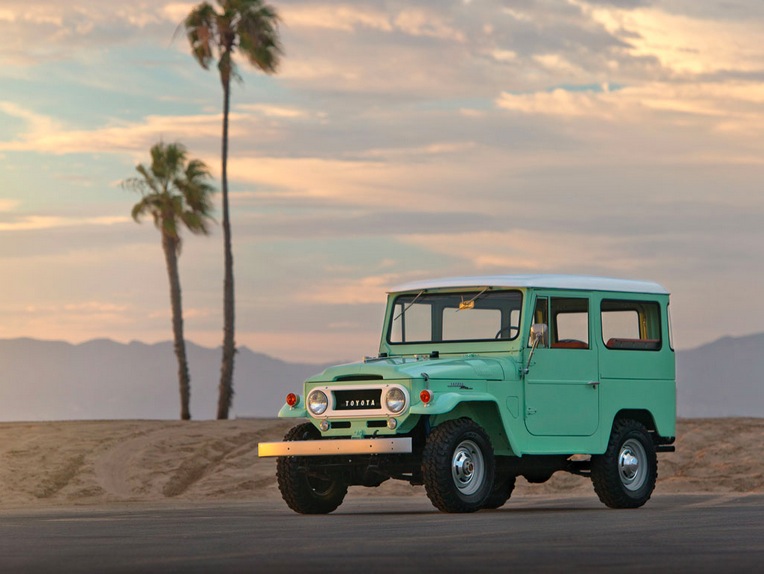 It's expected to go under the hammer for $55,000 – $75,000.
4. Morris Minor 1000000, 1961
To mark the occasion of the one-millionth Morris Minor rolled off BMC's assembly line, Morris produced a small series of special Minors, officially named the "Minor Million." All were painted Lilac and fitted with white leather interiors with black piping, special chrome wheel trims, and hood and trunk badges cast for the occasion. Certainly, another one to tickle any girl's fancy!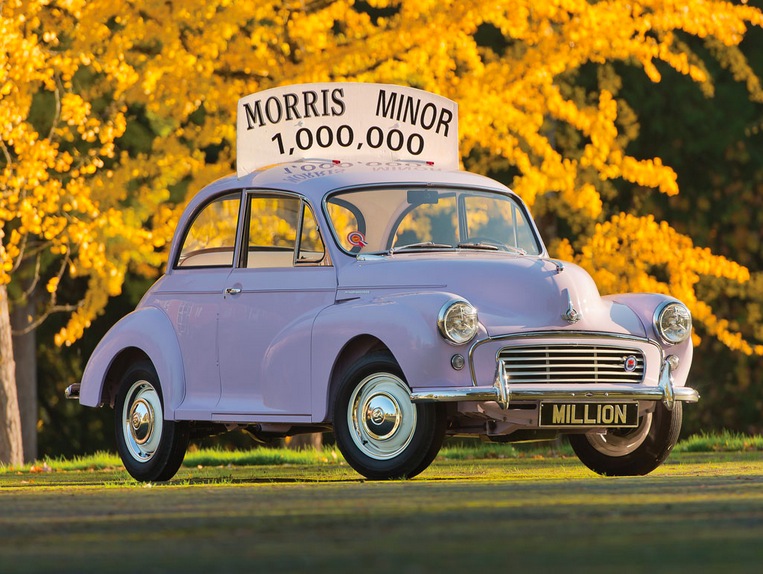 "The Morris Minor Registry believes chassis number 1000001 may also be the actual car displayed at the 1961 New York Auto Show. Its early ownership history remains unknown until 1978, when number 1000001 was discovered near San Francisco by two enthusiasts who had answered a newspaper ad."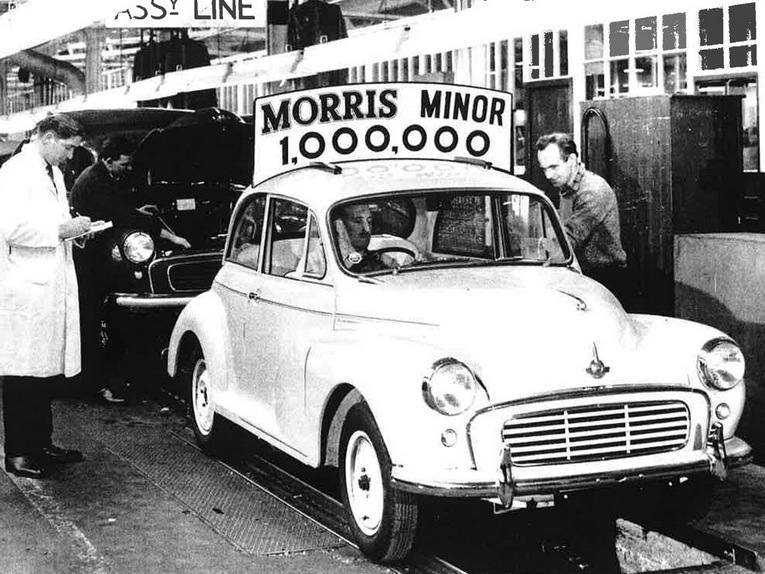 "The car was in poor condition, with a dented roof [and] the pair nearly decided against buying the Minor until a final walk-around revealed a small patch of Lilac paint where a taillight was missing. Wondering if this car might indeed be one of the famous Millions, they scraped off paint to examine the chassis number stamped into the firewall and realized what lay before them. They quickly agreed to the purchase."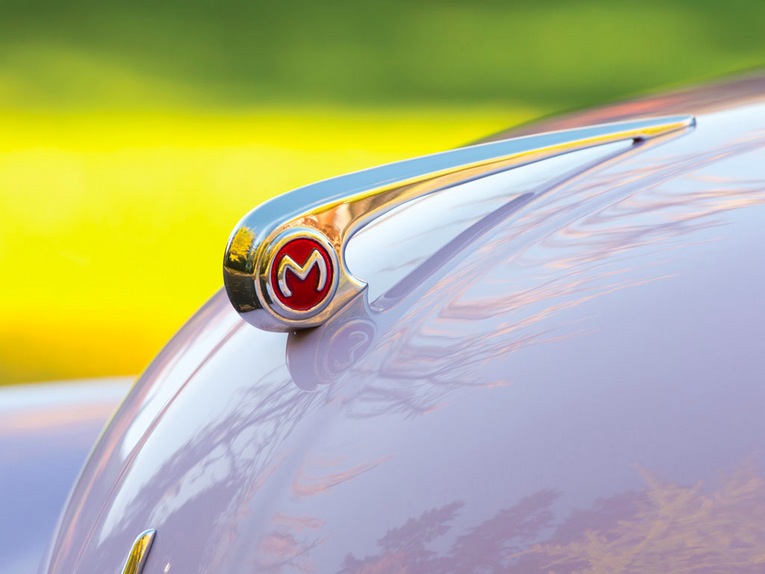 "A 1959 Queen Elizabeth II Half Penny discovered in one of the car's rocker panels. The owner believes it had been placed there as a "good luck" token by Cowley workers during production."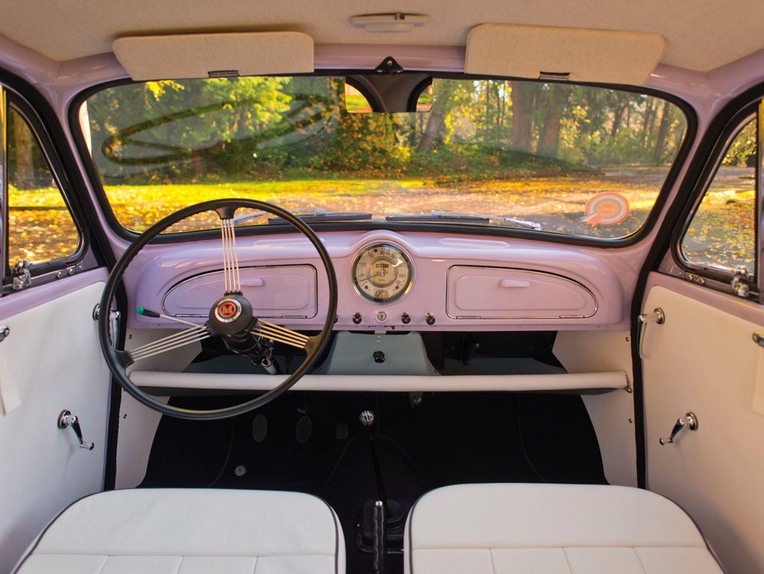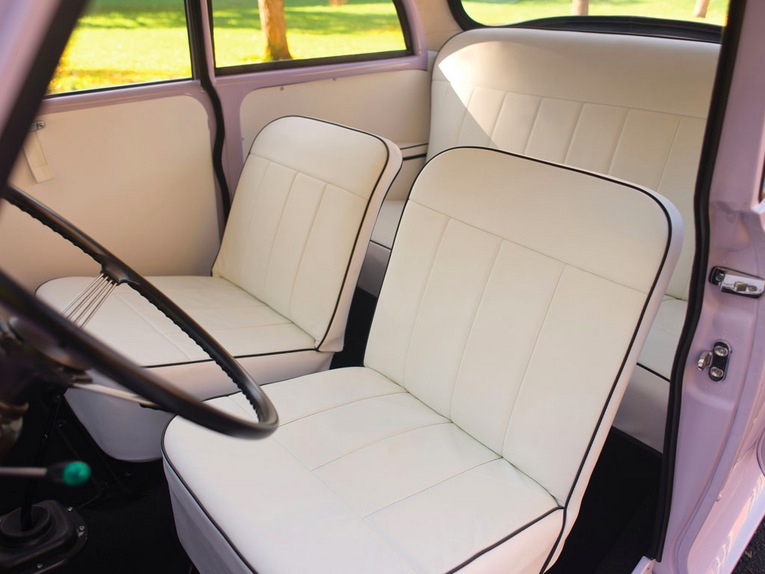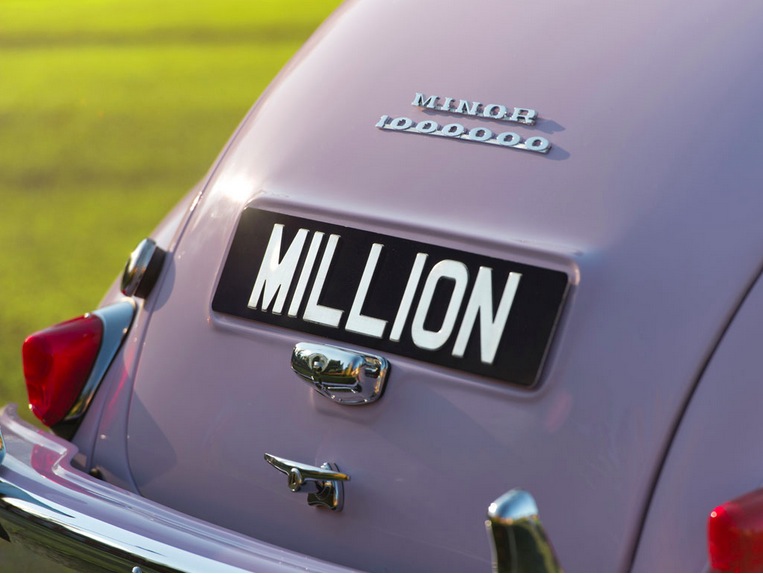 Going for $35,000 – $45,000 at RM Auctions.
5. Cord 810 Cabriolet, 1936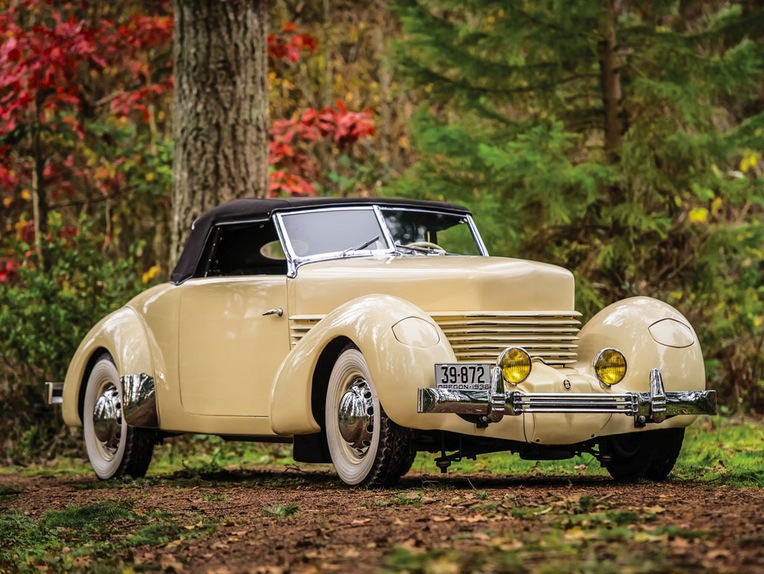 Imagine finding this car behind an old gas station, because that's exactly how it was found in North Portland, in need of years of restoration.
"The debut of the "New Cord" at the November 1935 New York Auto Show is the stuff of legend. Surviving photographs record the joyful madness of crowds piling several people deep, with some onlookers reportedly standing on the roofs of other cars, just to catch a glimpse. In an industry where "totally new" is a worn-out catchphrase, the Cord 810 really was."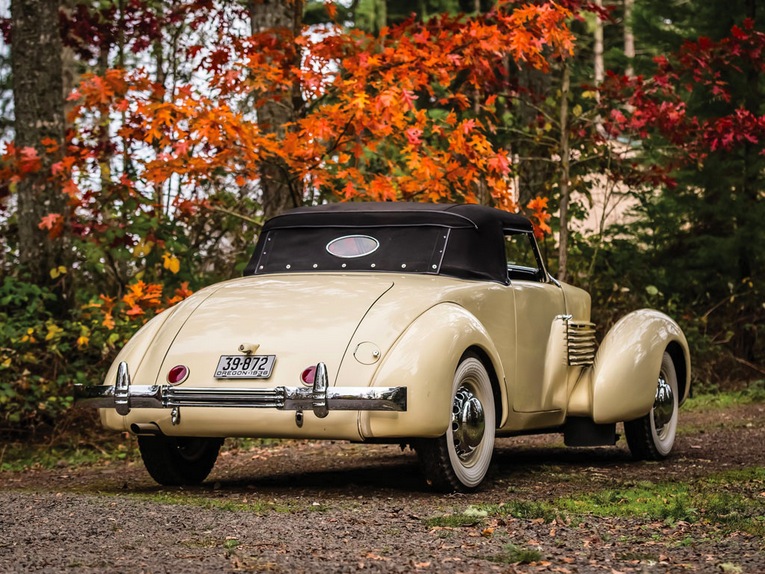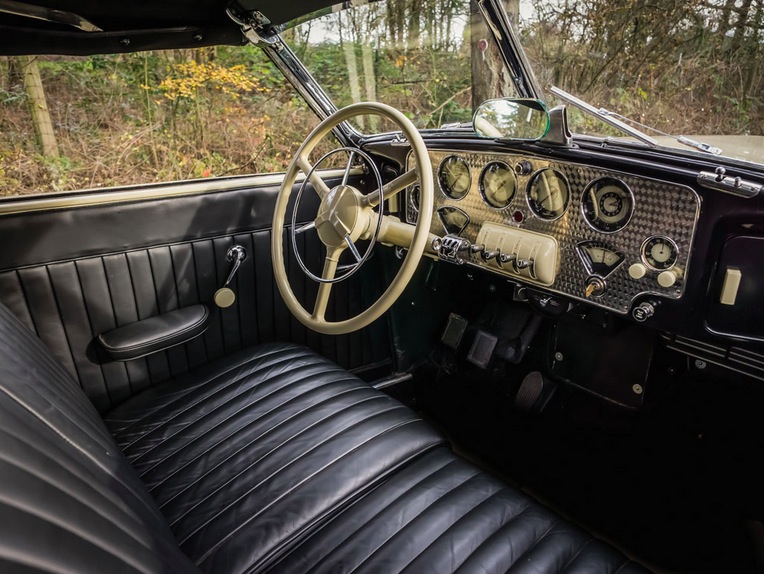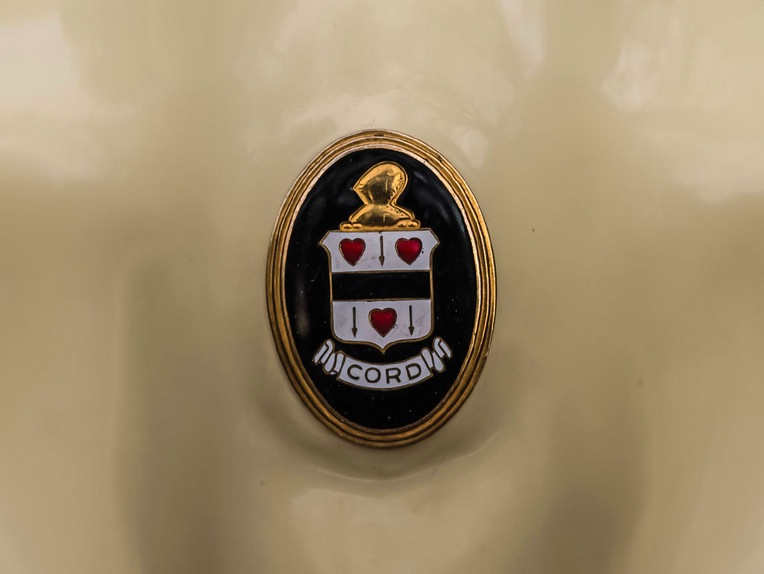 "Cord ads sang the praises of the new car's power and handling prowess, as well as its graceful beauty. Buyers responded in droves, but it was all for naught, as production delays and the Depression doomed the Cord after only two short years."
The car is expected to sell for $125,000 – $175,000.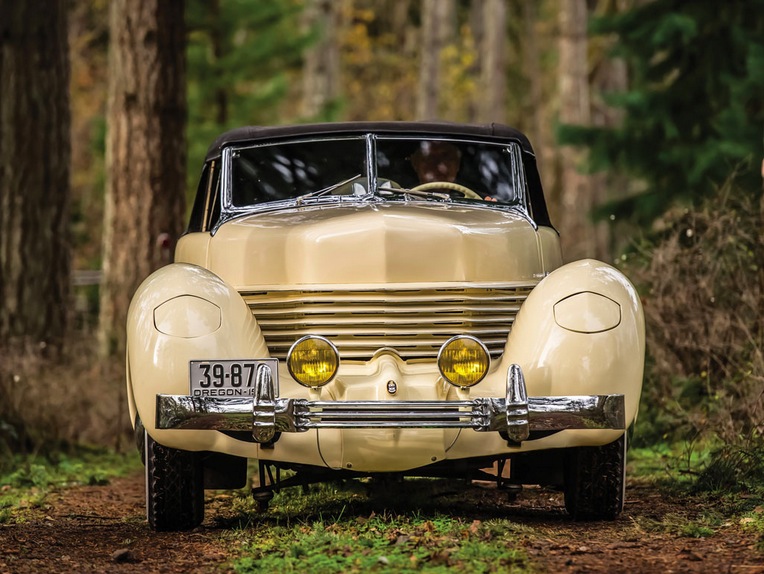 Full details of its capabilities up on RM Auctions.
Bonus! Volkswagen Type 2 Westfalia Camper, 1962
Okay, so the VW may not be the rarest type of car, but surely, one in this kind of condition is…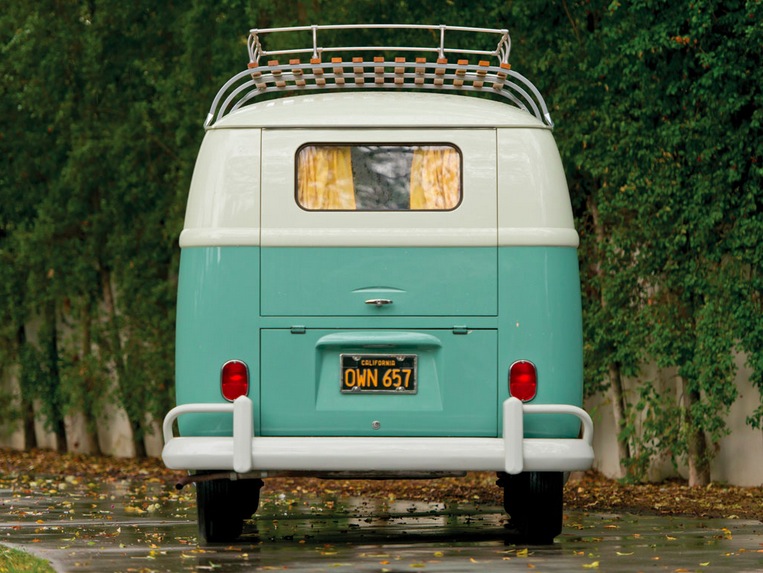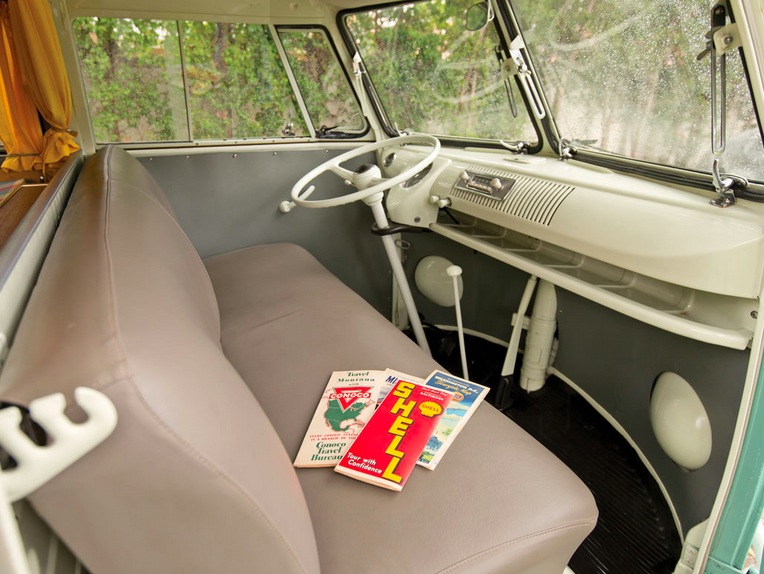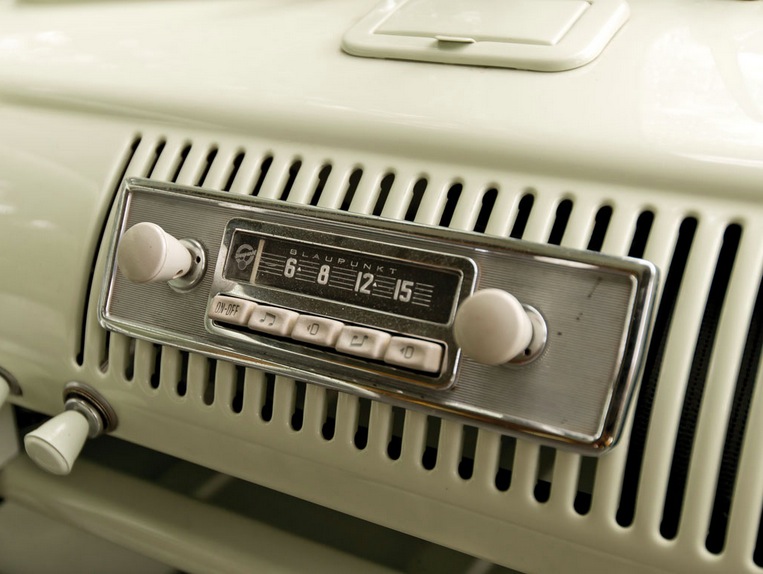 "Volkswagen "buses" served as ambulances, police cars, hearses, crane trucks, fire trucks, campers, and even railroad speeders. The Volkswagen Microbus, which was launched in 1961, was one of the earliest vehicles to be offered as a camper from the factory. Westfalia-Werke was responsible for converting the microbus into a camper, which became known as simply the "Westfalia." It was promoted as "the handiest, handsomest motorized house you could possibly wish to enjoy" and was equipped with two upholstered bench seats that converted into a bed, a front seat that could sleep children, a wardrobe, storage space, and a specially designed tent to increase the living area."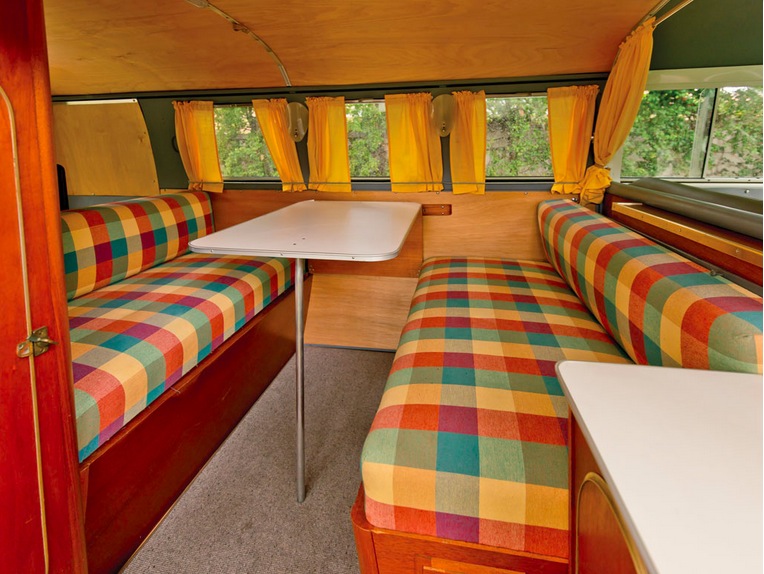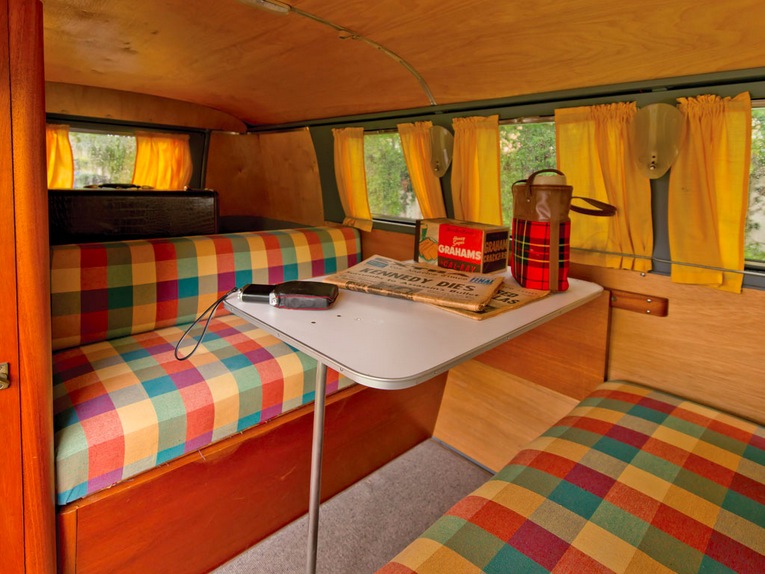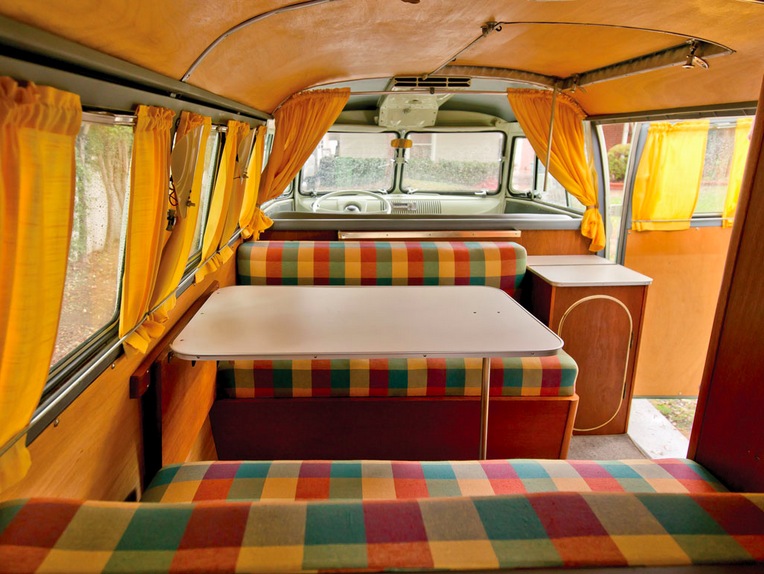 "This particular Westfalia Camper is an SO-35, and it features birch plywood interior panels and cabinetry, a laminated folding table, and bright plaid canvas seats with matching yellow curtains. Also included with the camper are a child's hammock and a factory accessory awning. The bus is equipped with all optional equipment, including a hatch-top roof for stargazing, opening front "safari windows" to cool the occupants, and a luggage rack for extra baggage."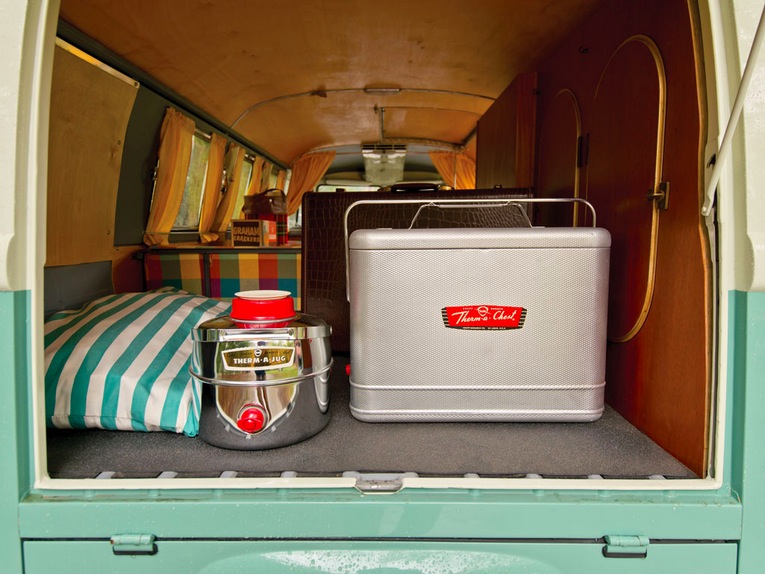 With a price to match some of the most valuable cars of the auction, the VW is expected to go for $100,000 – $130,000. Find the details here.
View all the lots up for sale at RM Auctions.