So I went sniffing around the LIFE Archives again and this time found some rather  unusual photographs from an underwater fashion show, taken by Sam Shere in 1947. There wasn't much more information than that available on the quirky event, but in one of the photographs of a model standing around the pool, I spotted a life ring in the background and made out the words 'marineland' printed on it. This led me to the state archives of Florida which had record of an underwater fashion show hosted by the Miami fashion council, that took place in 1947 at Marineland mammal park, billed as "the world's first oceanarium". Since I can't find anything else about it, I thought I'd come up with my own photo captions.
So welcome to Marineland! Where fishy meets…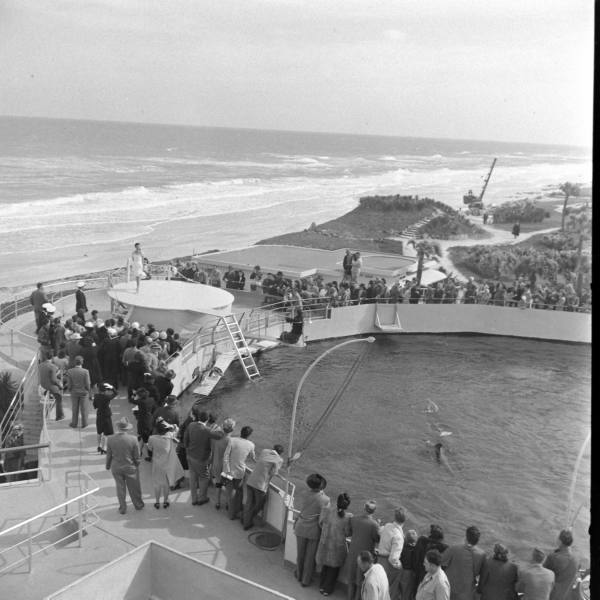 err… Fashion!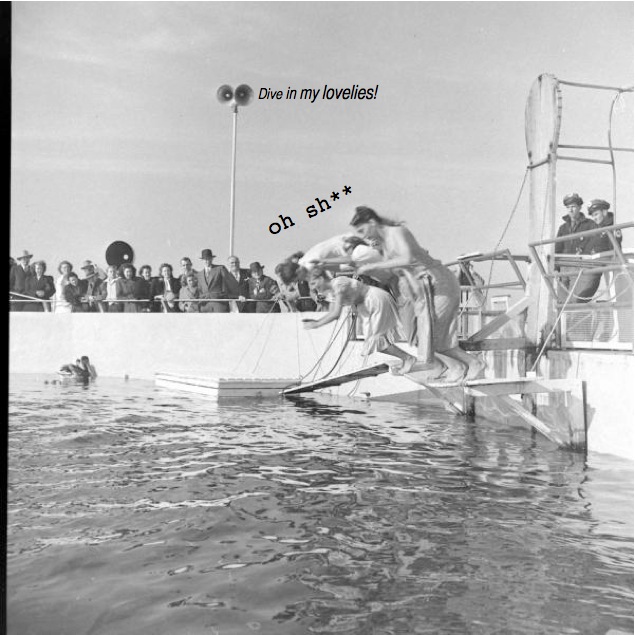 What better way to show off the latest trends than with a game of underwater ping pong, casually observed by a shark.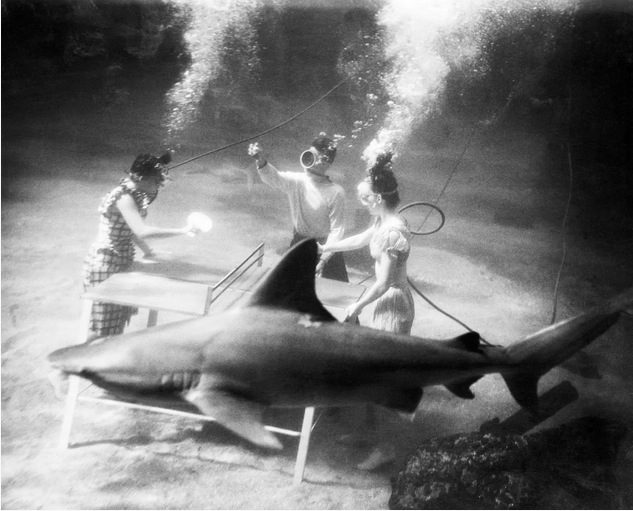 Nothing says high fashion like a spot of golf sans oxygen!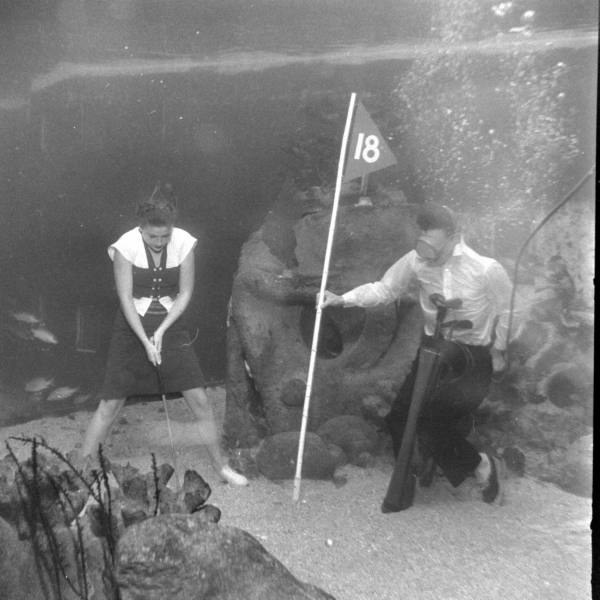 You haven't seen elegance until you've seen it with fully-inflated lungs…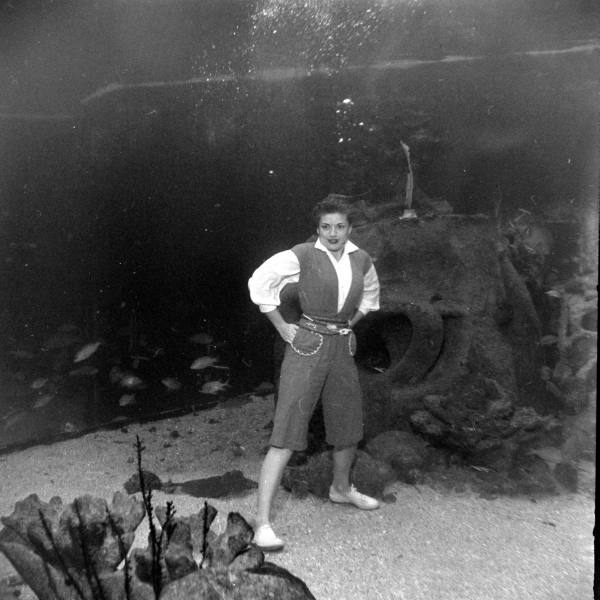 Smile ladies! (Or as Tyra Banks would say, smize!)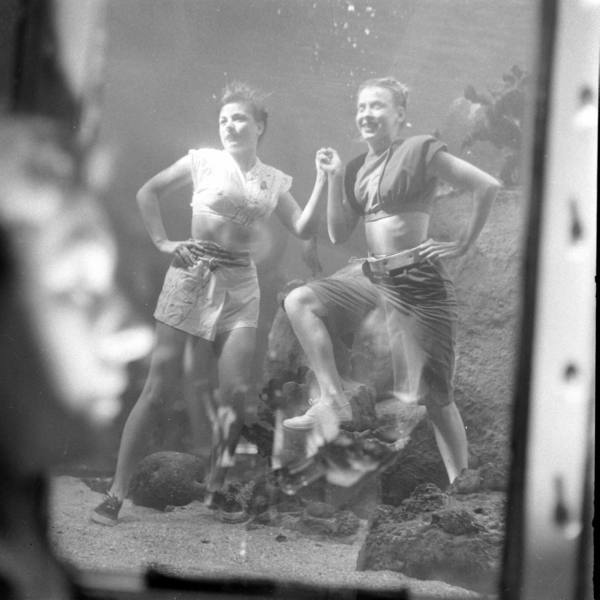 Why worry about the sand shark circling the models and their picnic when you can admire their striking bikinis?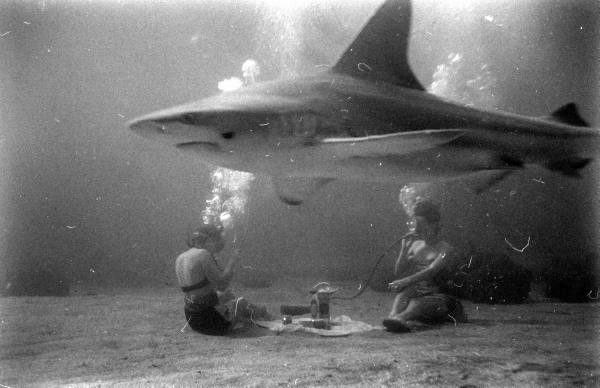 Still circling … clearly he wants a Ritz cracker.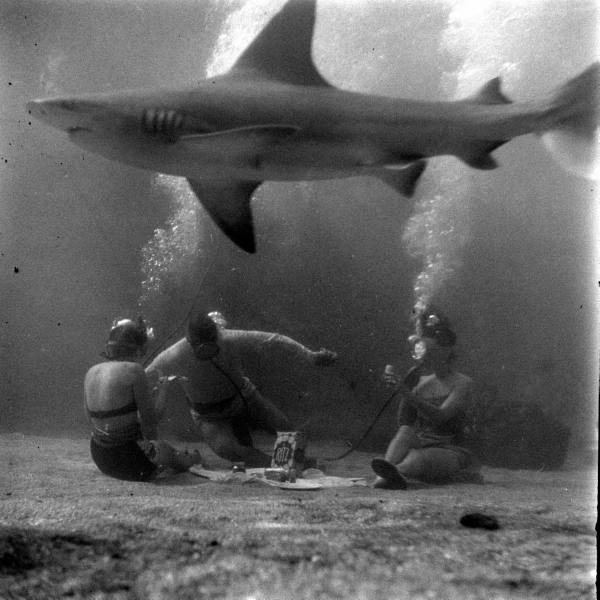 Having trouble deciding what to wear for a night out?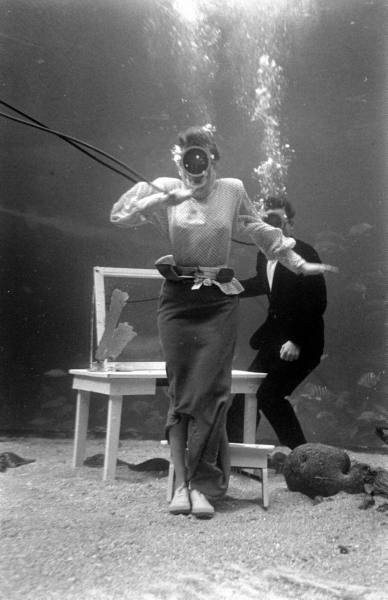 Just check if it's waterproof of course!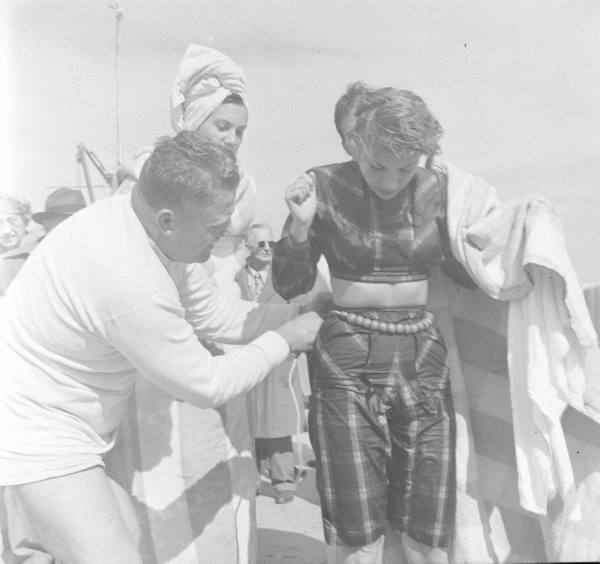 and choose waterproof mascara (because you're worth it)…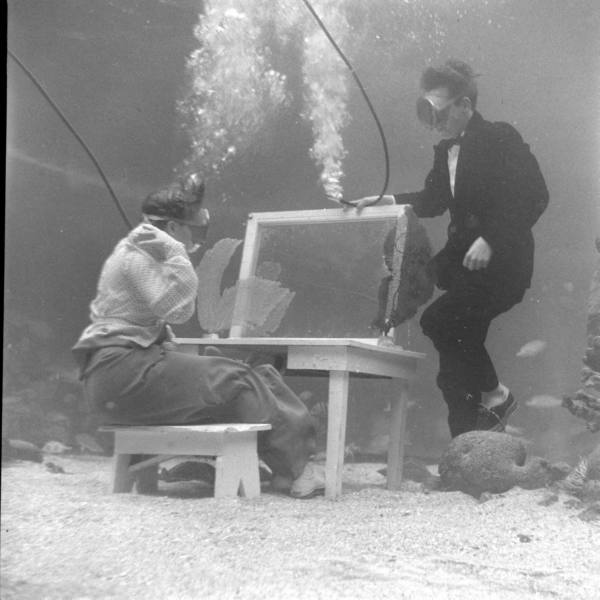 … just in case water seeps inside that leaky mask. SO avant garde.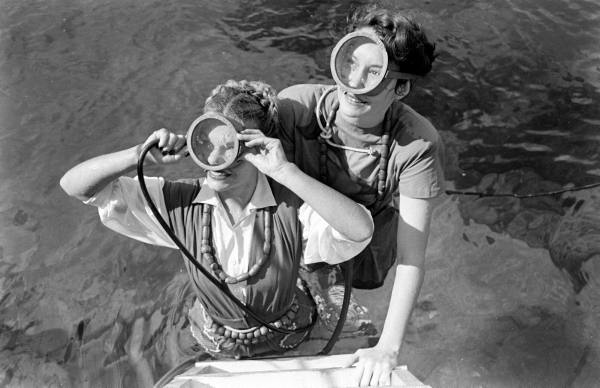 Effortless chic…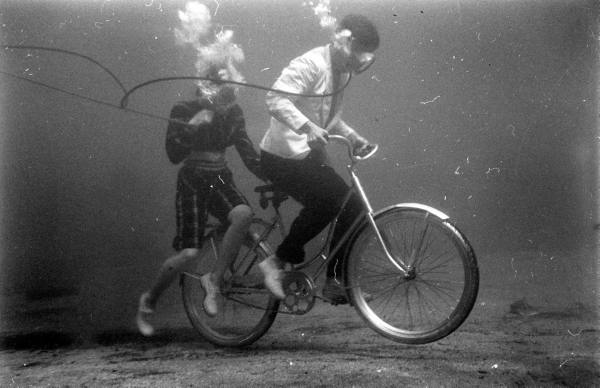 (Public transport is so last year…)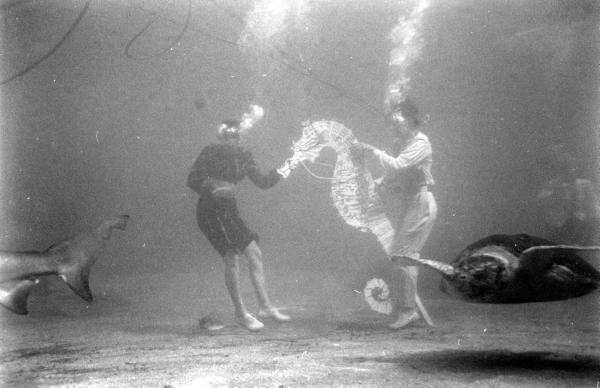 Breathing through a tube is in…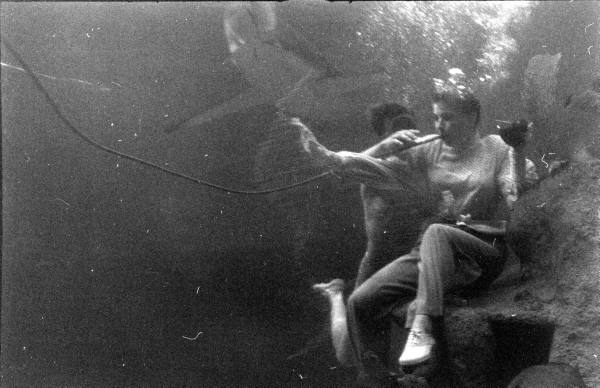 All in all, it was a fabulous event, darling … 
The models enjoyed themselves…
(most of them)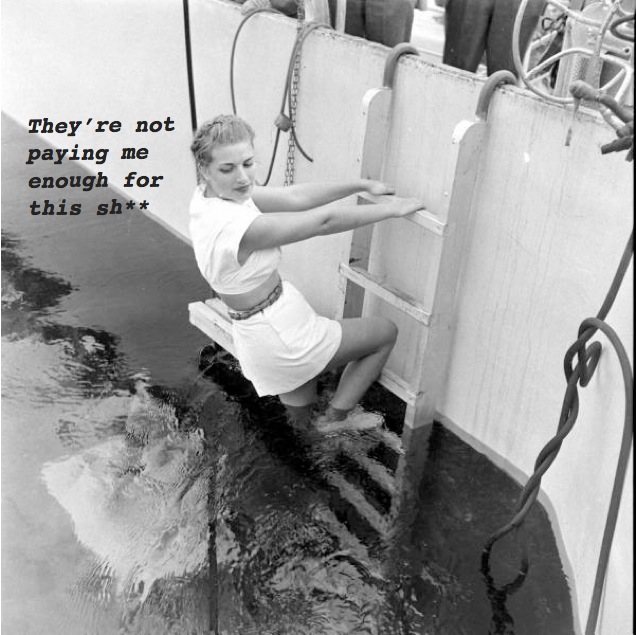 And of course sharky had to go and photobomb the winning point of the ping pong match…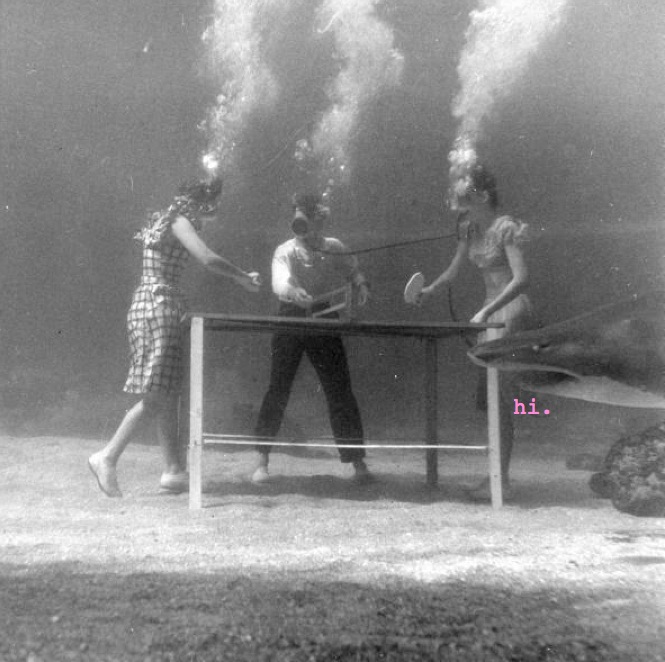 Oh sharky! 
All images from the LIFE archives
I think this calls for a little singalong…!
[youtube http://www.youtube.com/watch?v=jgA2xo0HYrE]
:::
YOU MIGHT ALSO LIKE:
.