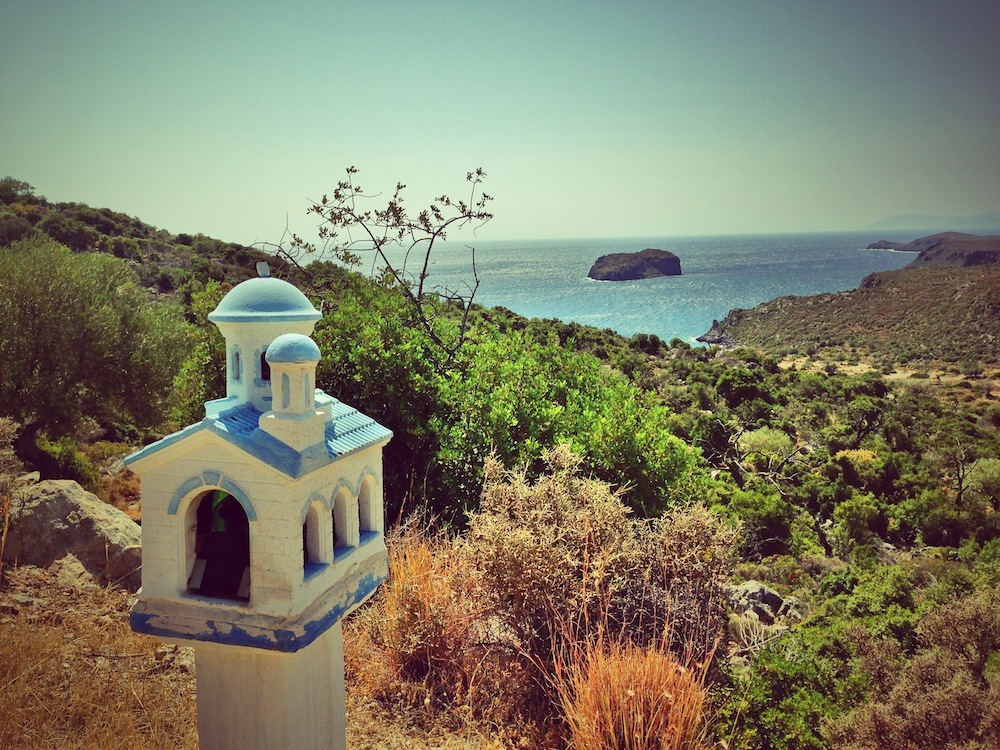 Traveling the roads of Greece these past few days, it hasn't taken long for the dollhouse-sized roadside chapels to become a bit of an obsession for me– which means stopping the car at every single one to snap a photo, of course. Some are elaborate little things made of terracotta or even marble, plonked in the middle of nowhere, high up in the mountains; no village or houses for miles, and yet impossibly, most of them are faithfully maintained with a candle always burning inside.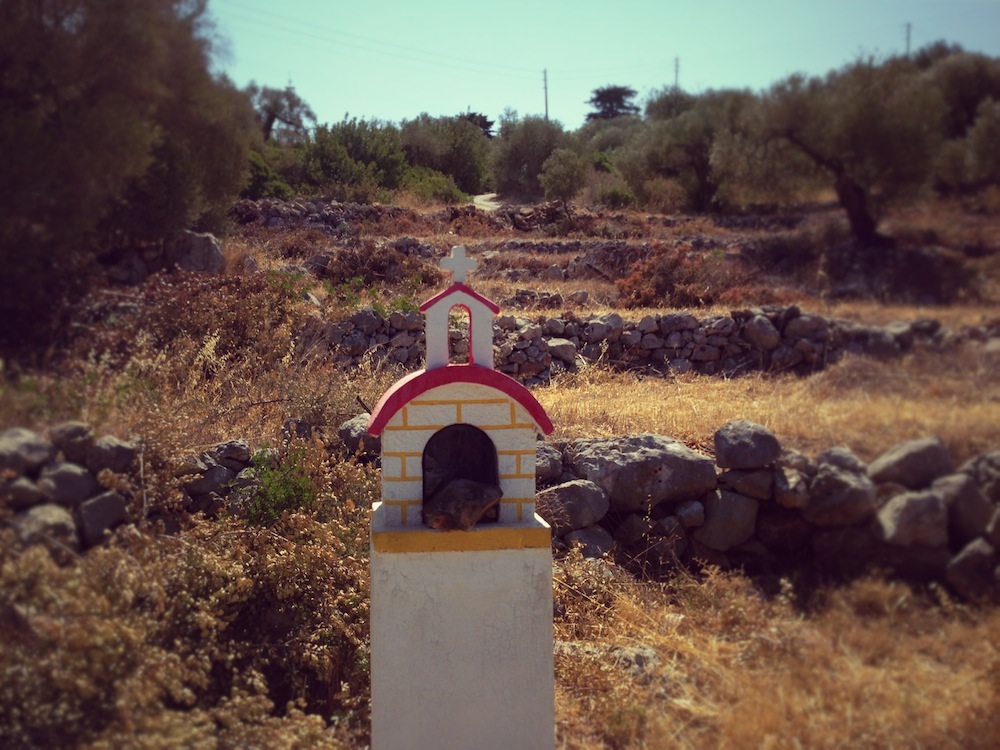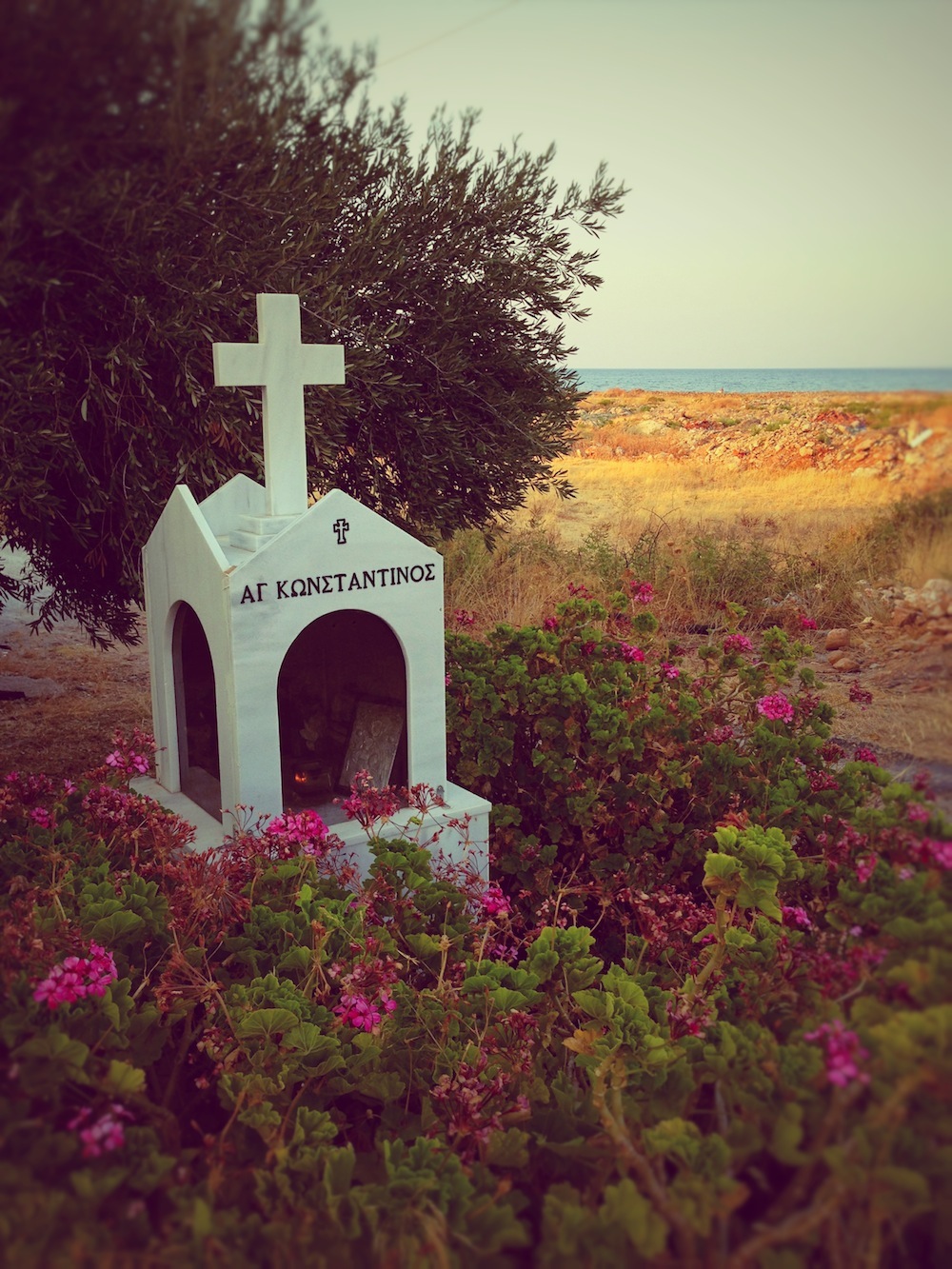 Some older shrines are less carefully tended, but still remaining as a testament of past faith.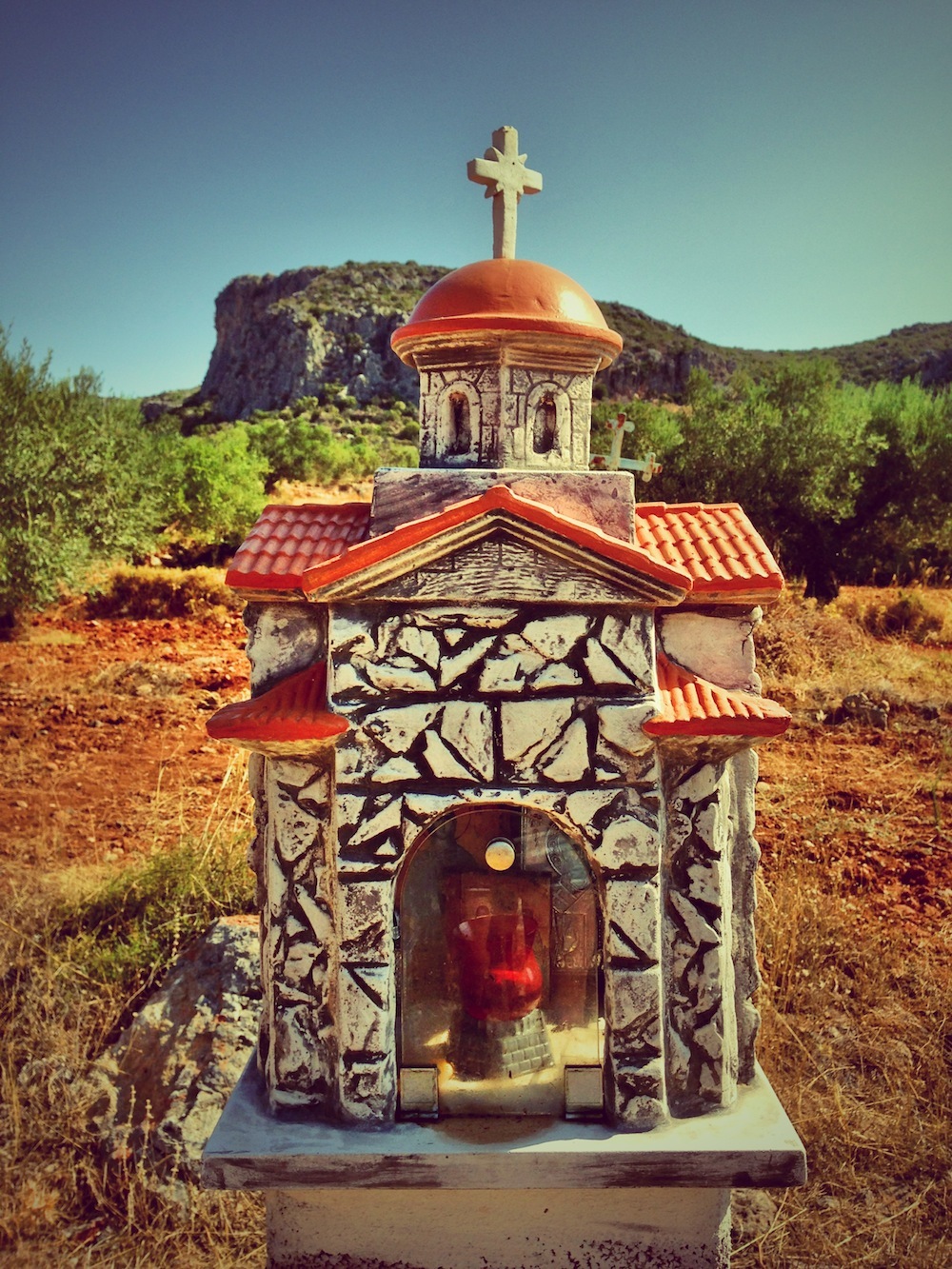 There's a number of reasons for these heartfelt shrines, some as old as the roads themselves. Placed by the roadside, an initial assumption is that they're built to remember a victim of a traffic accident victim, and sometimes this is exactly the case. But just as often, shrines will be built by survivors of accidents, thanking a saint at the location of their ordeal.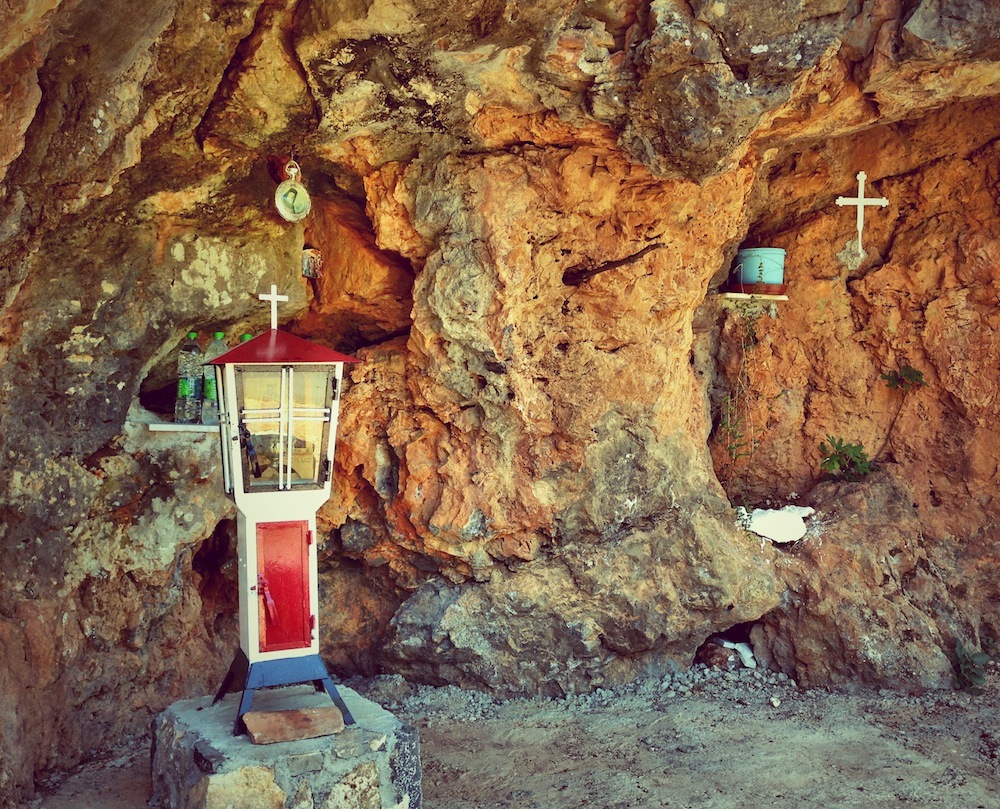 While each one might tell a different story, they all share the same purpose– to ultimately provide a passing traveler with a moment of rest and spiritual reflection. And then there are the visiting travellers that also stop for a photo opportunity (that's me) but end up pausing a little longer, noticing a little more, and thinking a little deeper about the mystical land of Greece.