If you've been following this blog for a while or have had the chance to dig through the archives, you might remember we looked at Kowloon "Anarchy" City, the most densely populated place on Earth for most of the 20th century that belonged to no country and where law had no place; an interconnected urban enclave that was for so many years considered a "historical accident" of British colonial Hong Kong. If you don't recall,  you should probably stop right there and take a few minutes to get familiar here (and then come back).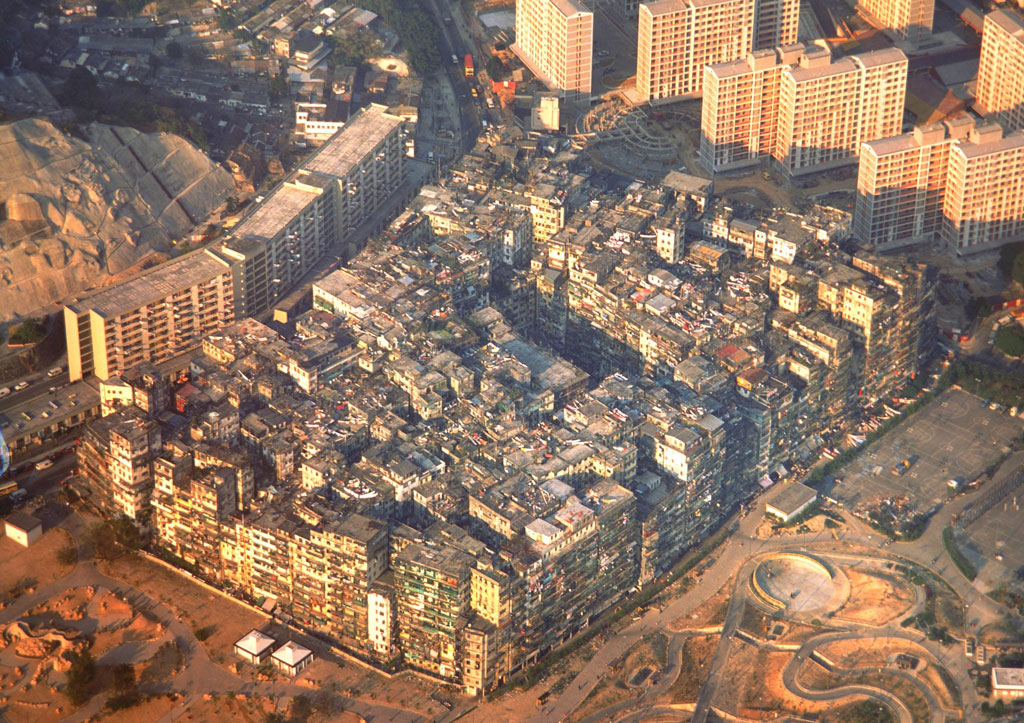 Because if the fact that Hong Kong's Kowloon 'Walled' City ever existed wasn't already enough to blow your mind, the Japanese went and rebuilt it– as an amusement complex, of course…
Welcome to the Kawasaki Warehouse amusement game park,  located between Tokyo and Yokohama since 2009. David Gilbert of Randomwire recently paid a visit to the arcade gaming centre which has been designed as a historical replica of Kowloon 'Walled' City, capitalising on the enduring fascination with the lawless metropolis ever since its demolishment in 1980s.
"Proceeding through the hissing door you're immediately immersed in a dark and dingy alleyway constructed with the look and feel of the original Kowloon Walled City – grimy, devoid of sunlight and complete with a soundtrack to match," describes David of the complex, which is free, unless you want to play on the arcades.
Basing the eight-story arcade on what little photographic references exist of Kowloon's 300 interconnected towers crammed into a seven-acre plot, designers eerily recreated signs, posters and unlicensed storefronts as closely as possible. And in trying to emulate a place nicknamed the "City of Darkness", where drug dealers, pimps and prostitutes lived and worked alongside kindergartens, they couldn't very well not include a fake brothel too… (no surprise that the arcade is for 18 and overs only).
It "has to be seen to be believed". More photo on Randomwire this way.
:::
FURTHER READING ON THE KOWLOON WALLED CITY:
.