Just stop what you're damn well doing and look at this tiny pink vintage trailer. Just look at it! It's basically better than the real thing.
Because, cupcakes.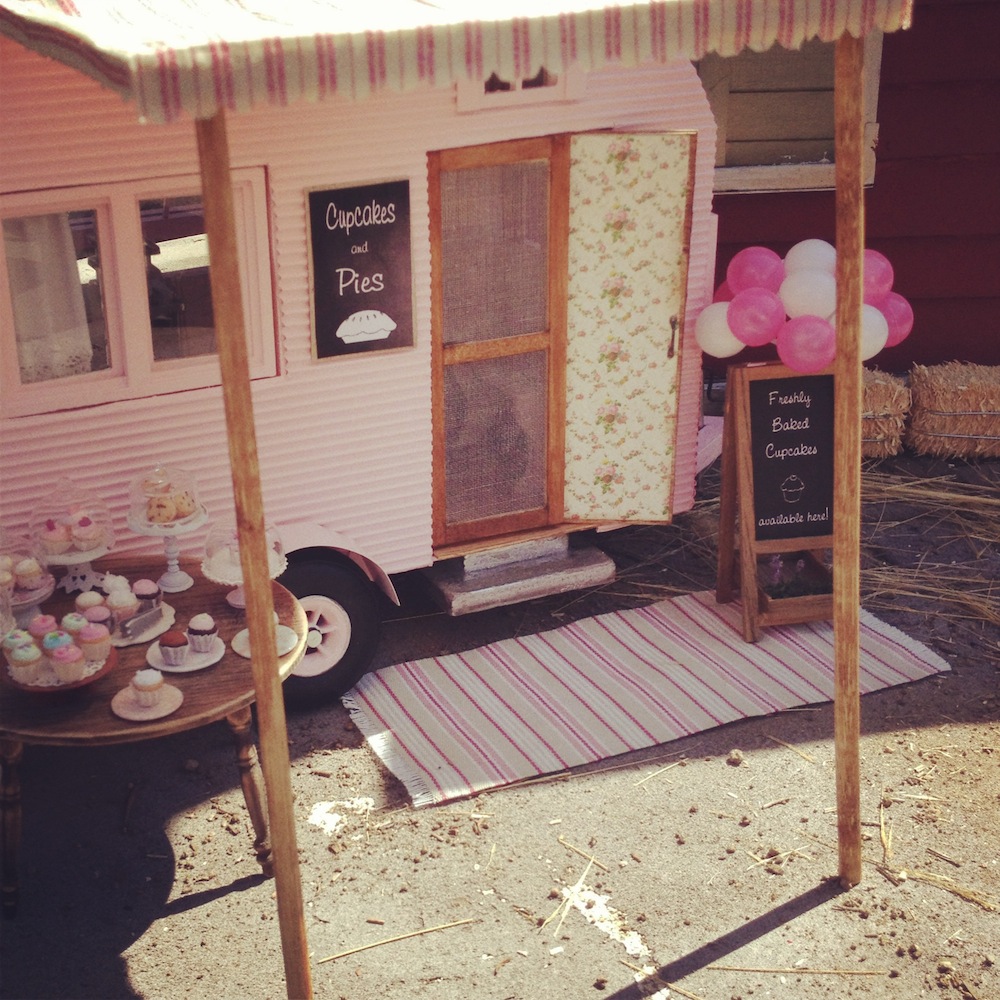 That's it. I want tiny balloons for my birthday and will not accept anything less.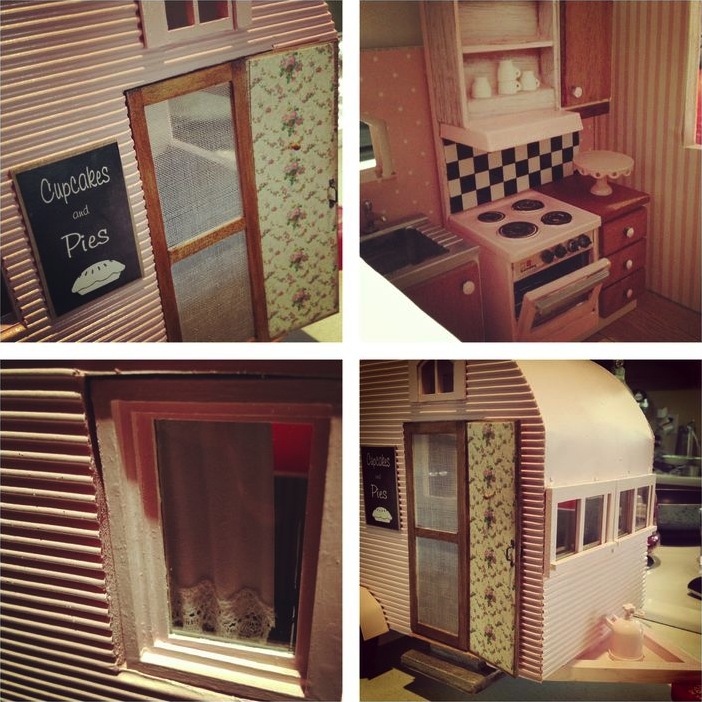 So who is the tiny magical leprechaun behind all this? A talented little lady by the name of Kim, who has been making 1:12 scale miniatures for the past 22 years, which pretty much makes her a modern-day master of the craft. Oh, and she's just launched a magazine called, Miniologie (printed in a large enough size for us giants).
Hold the phone!! There's a second tiny trailer …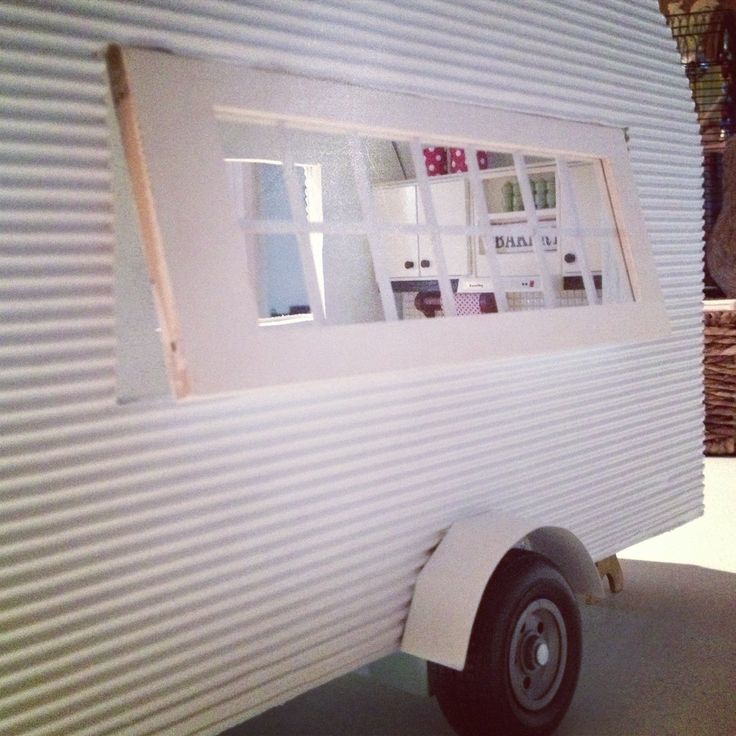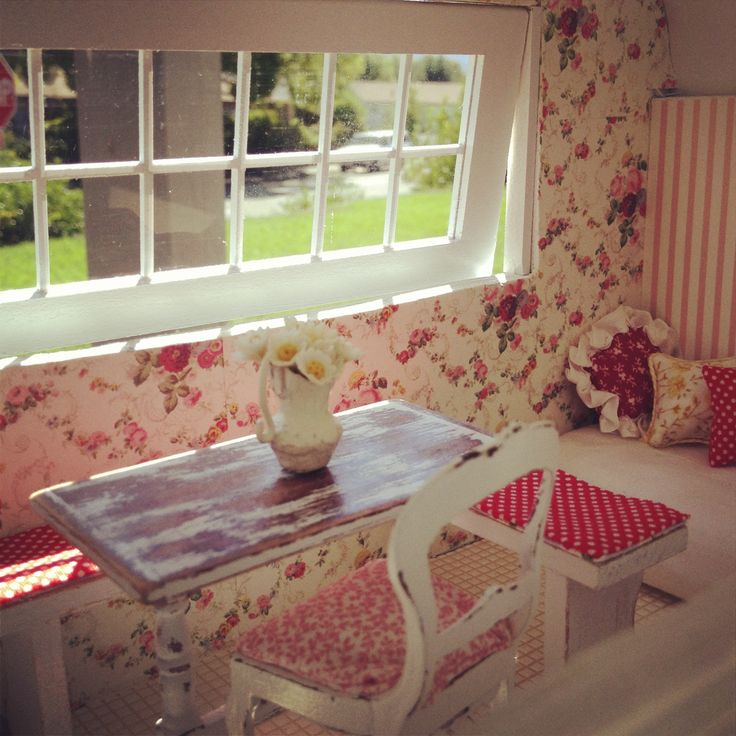 Holy mother of floral and polka dot. Who knew it could be put to such adorable usage?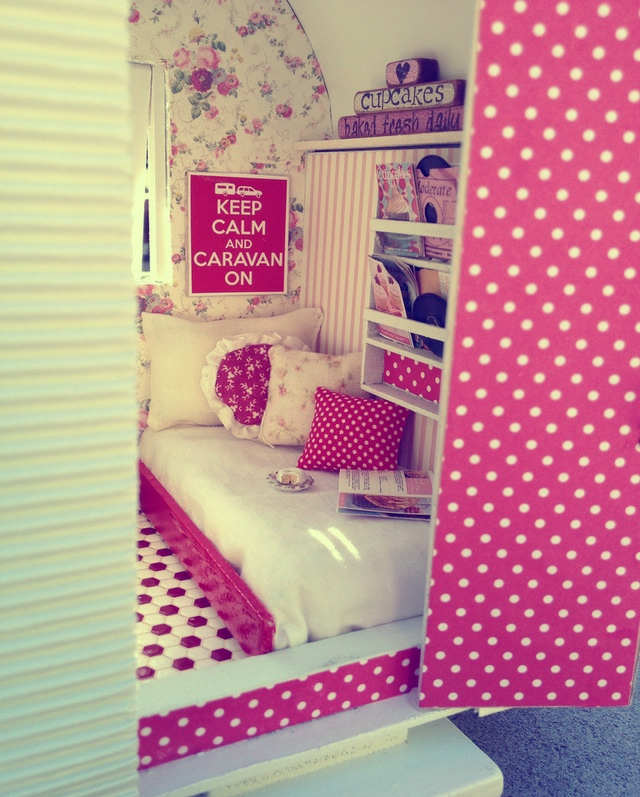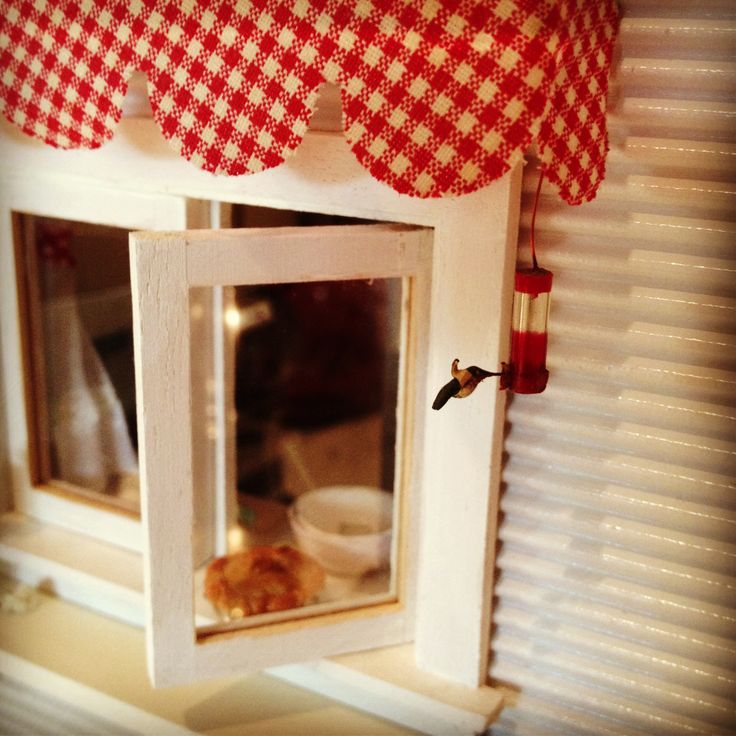 Kim makes elaborate dollhouses and other small places but it's probably safe to say her specialty is actually making tiny kitchens…
Fully equipped with everything a miniature chef could possibly need…
Yes, that's a miniature jar of Skippy peanut butter.
But no miniature kitchen would be complete without an endless supply of TINY FOOD P0RN!!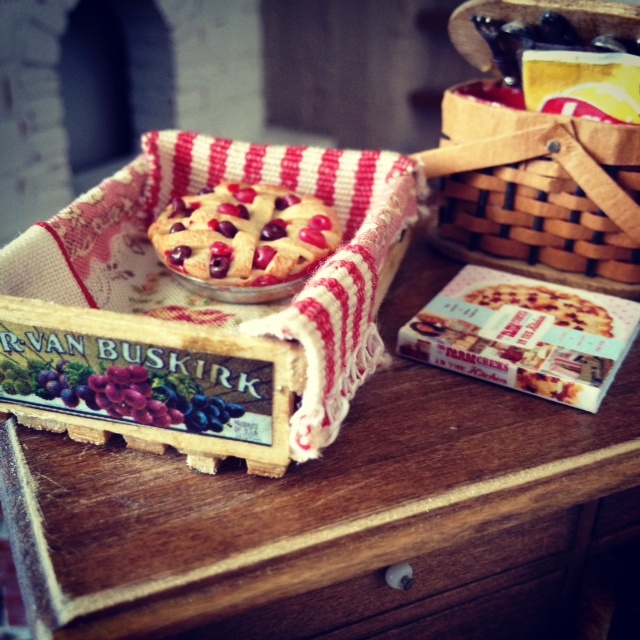 A fraction of the calories… ?
This is getting a little out of hand.
(All the baked goods are made with polymer clay)
And if you're thinking this lady should probably open up a real bakery shop, well she did…
(for really little people).
You can lose yourself in her Flickr page or Pinterest page here.
:::
YOU MIGHT ALSO LIKE:
'