A guest post by L'Instant Parisien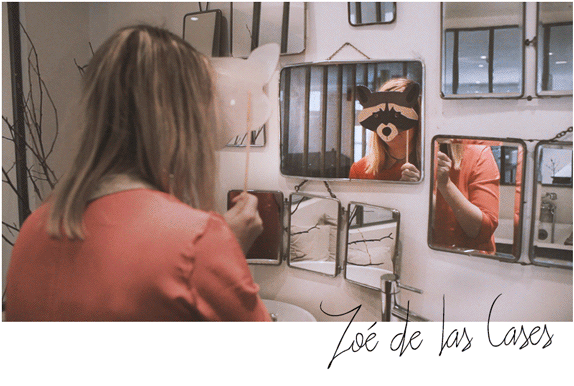 If you give a meeting point to a Parisian near the Guy Môquet metro stop he or she will inevitably come up with an excuse for not making it. Too far, in the middle of nowhere, there's nothing worth seeing… how wrong they are! In Paris, behind the austere ground floors, in the backs of small courtyards away from the centre of the city, we find the small secret paradise, a kingdom of creators and designers. The one belonging to Zoé de Las Cases, found sovereignty in an old garage…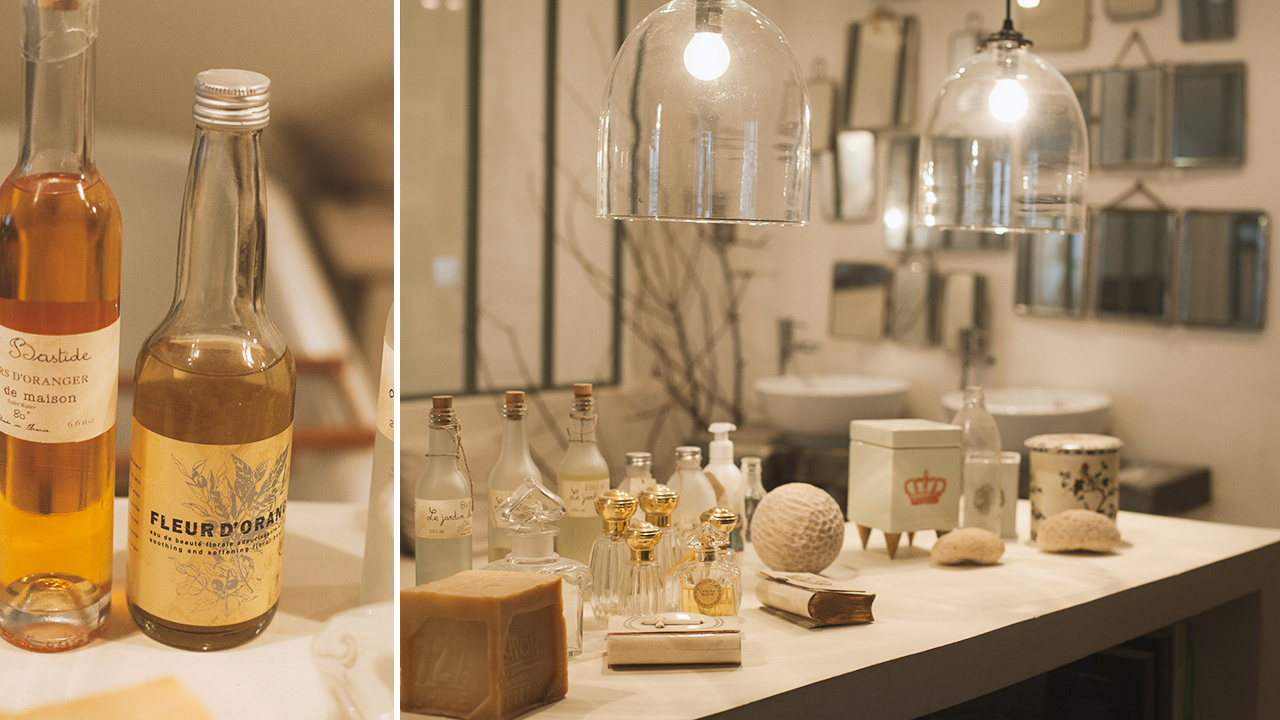 Here, we are on a small calm street in the north of Paris. We feel as if we're somewhere else entirely;  in "la province" as they say in French. Knocking on the door of Zoé's atelier/loft a dog responds. Loudly. He's a good guardian, but a good dog is also one we can caress and who's used to walking without a leash on the street without concern. That should do for an introduction.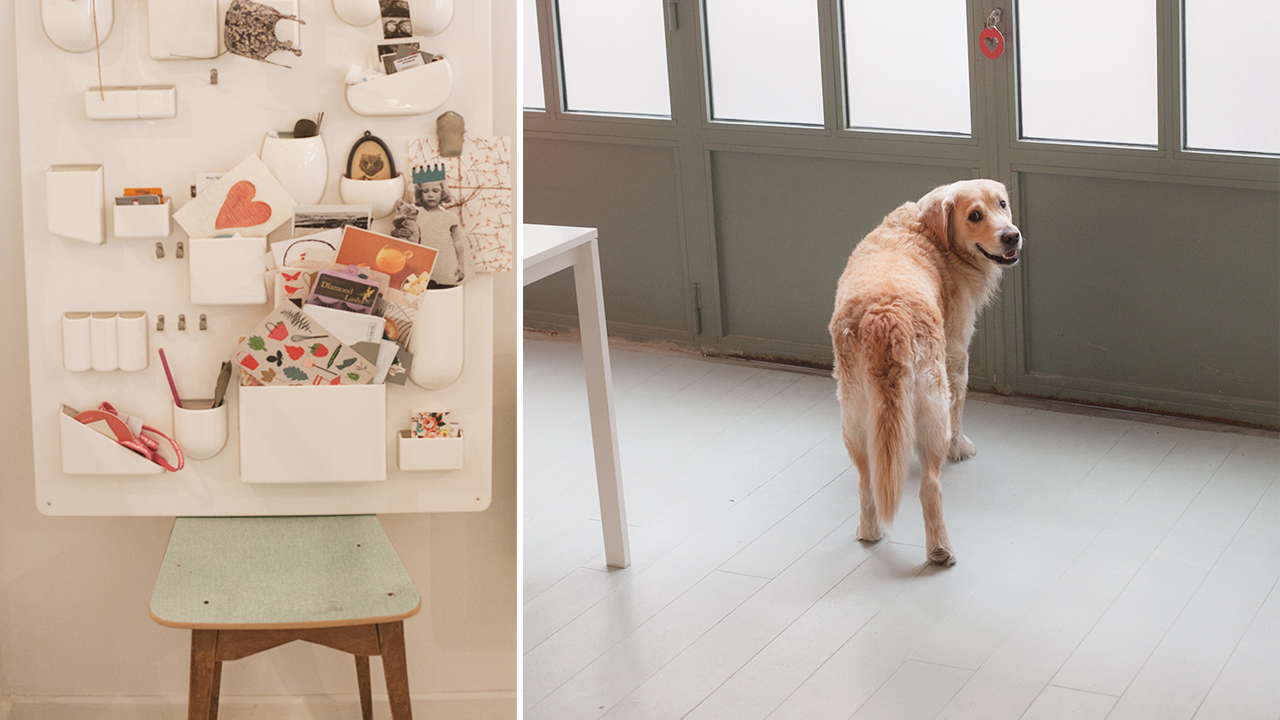 Zoé receives us as if we have known each other for years. Blonde hair, a red dress – she is the spitting image of her own colorful and fun universe where we fall quickly under her charm. It's even easier to fall under the charm of her atelier. It's hard to imagine this incredible place was once covered in oil stains and filled with old motors. "Here, this is my house," she says. At Zoé's, she is both the matriarch of the family and the creator of objects, both childish and marvelous.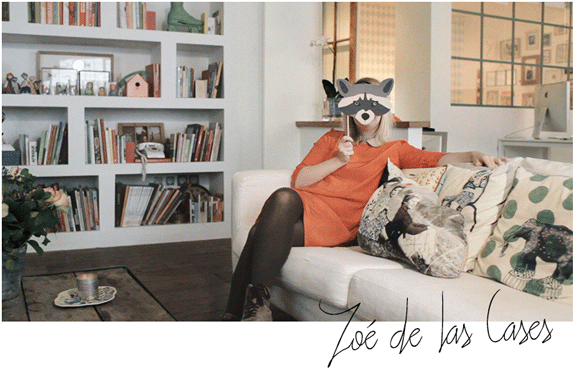 While we drink tea around an old working table that's been converted into a kitchen counter top, she explains to us how she needs to be very well organised to live with her family and work in the same place. We understand that it is not only a loft, it really is her own universe. Behind us, two desks remind us that graphic artists come here to work alongside her. We'd happily take their place.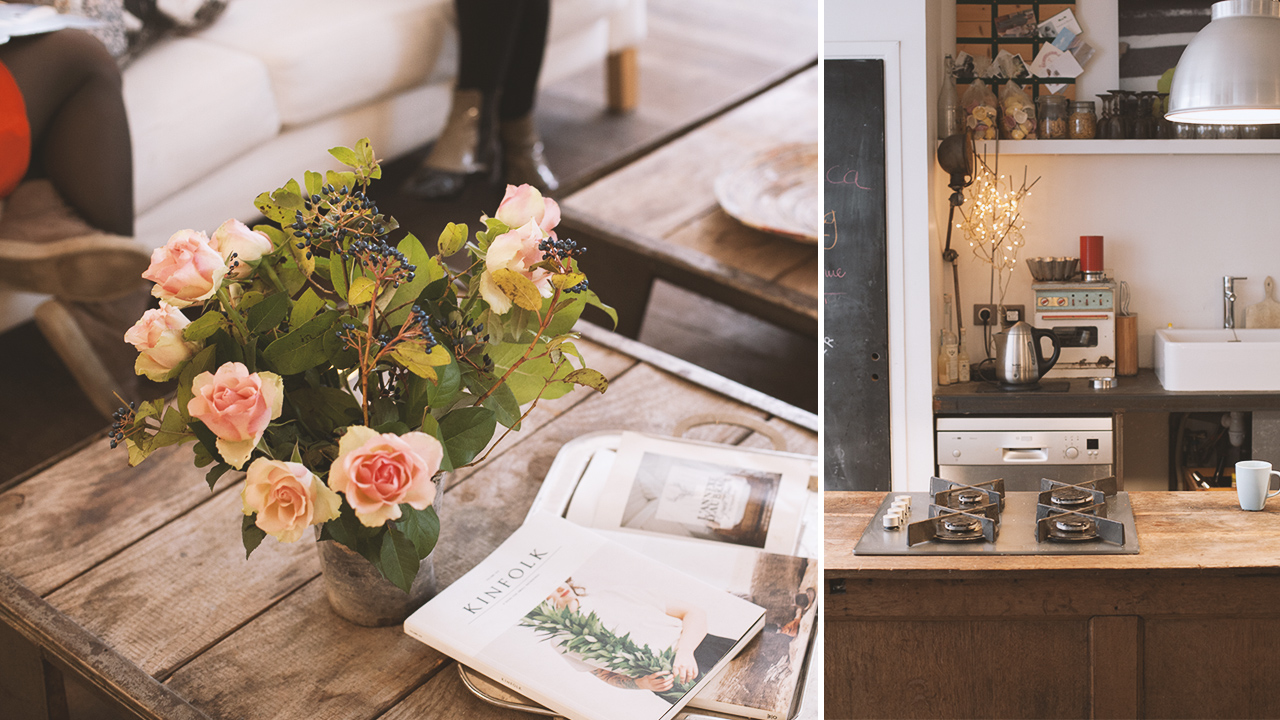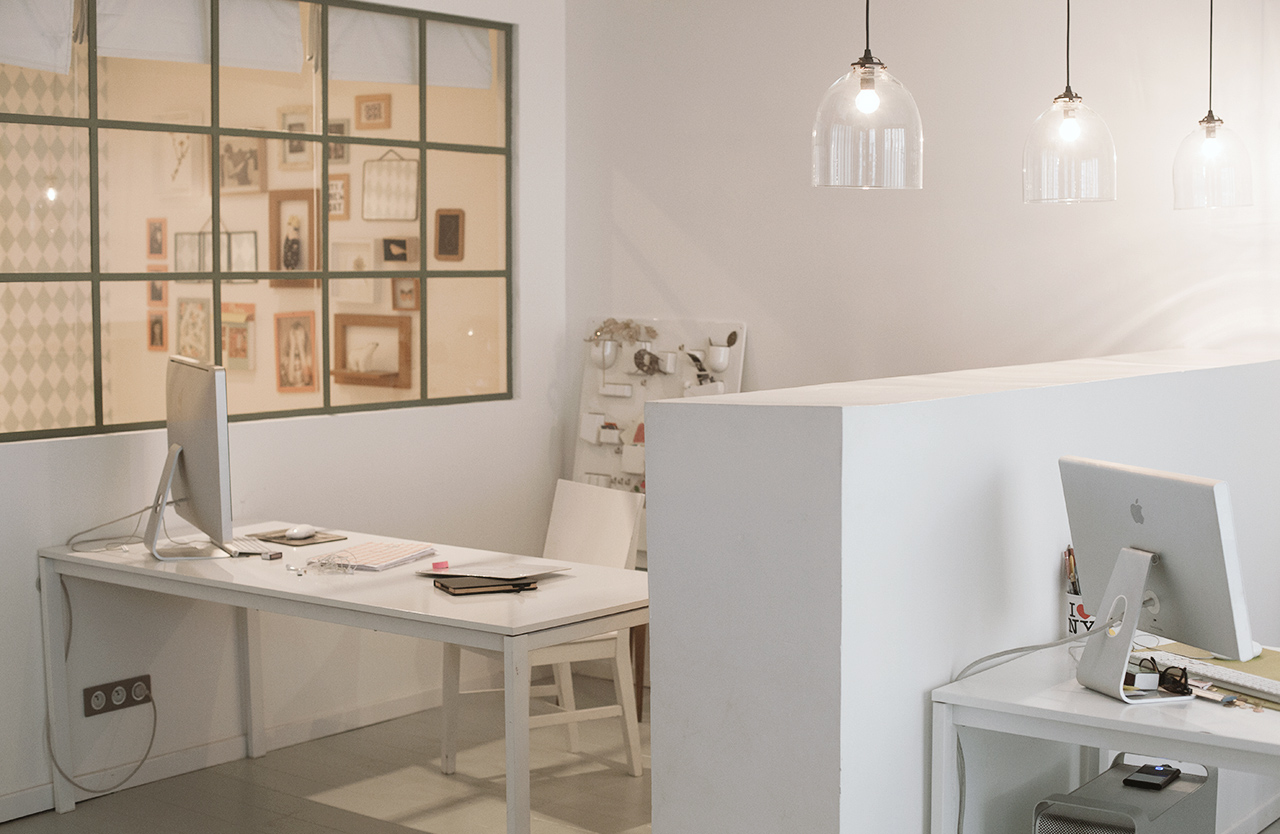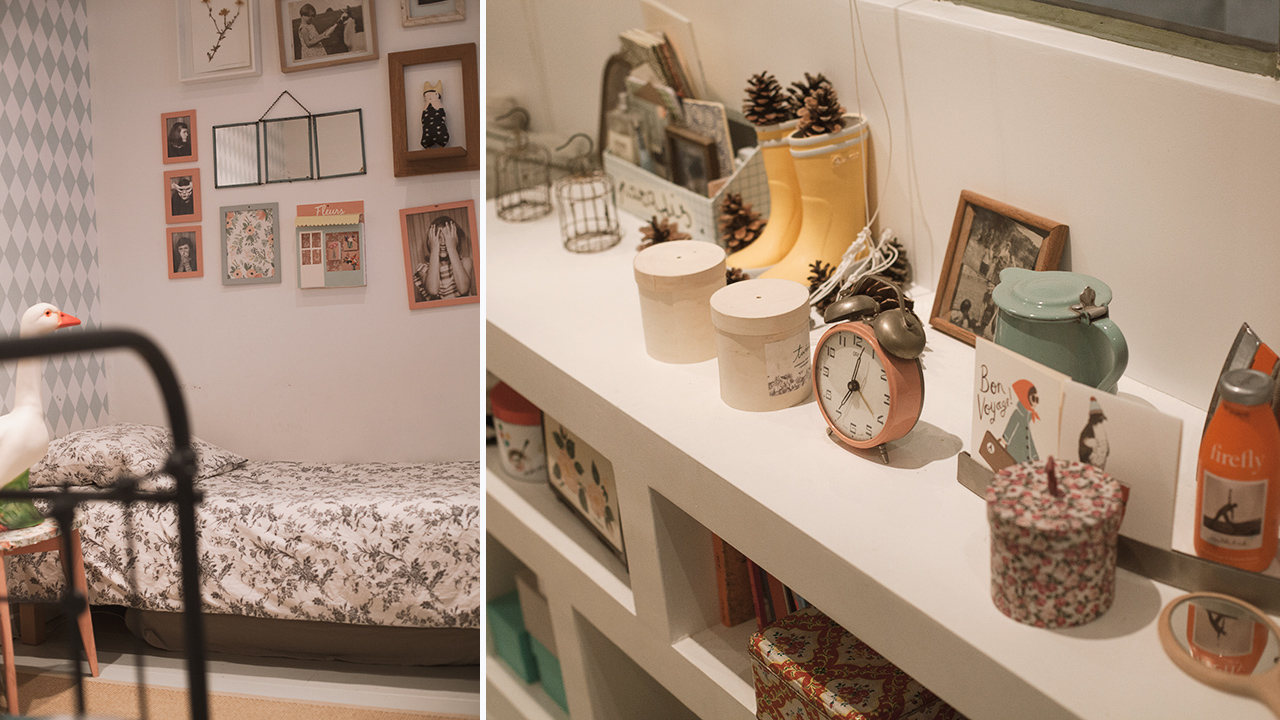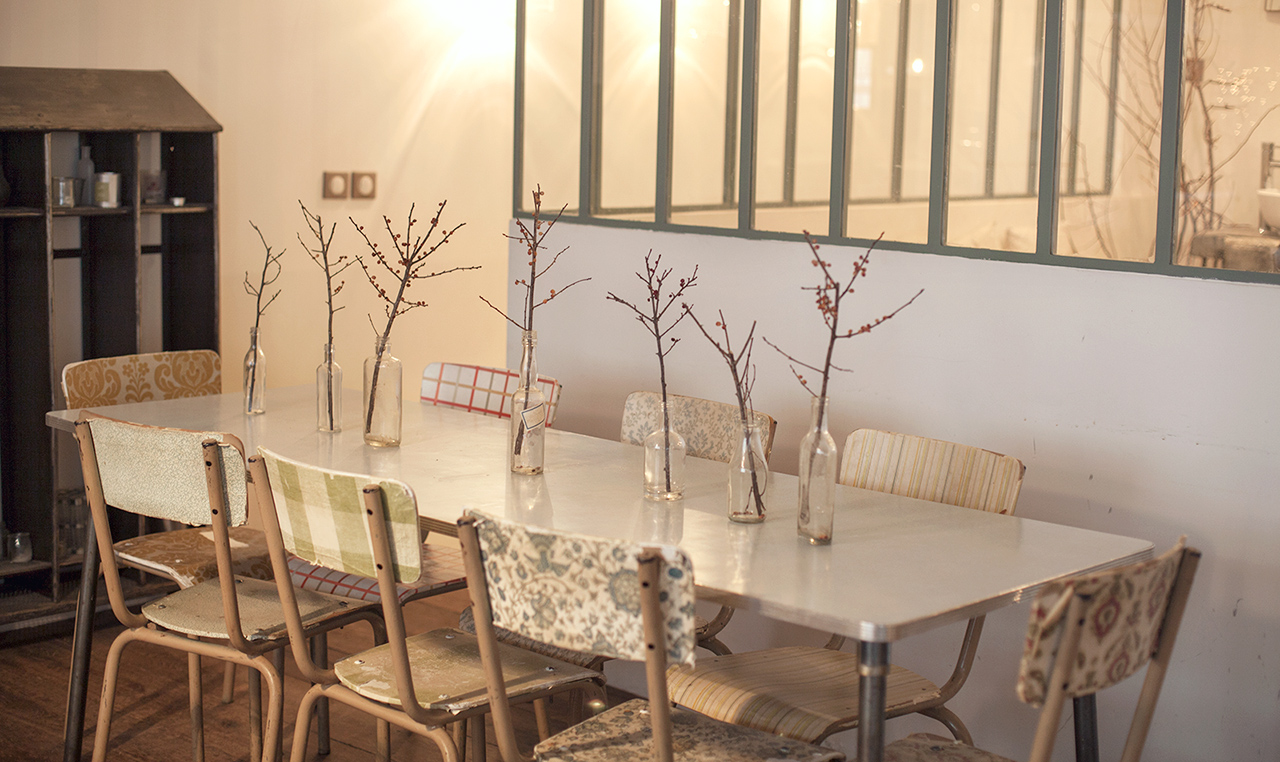 In the bathroom, Zoé has hung a dozen vintage mirrors (but we may have undercounted!). The effect is dizzying. Everything around here breathes serenity and creative energy. School chairs, secondhand objects, illustrations strewn here and there, little knick knacks, and stationary drawn by Zoé.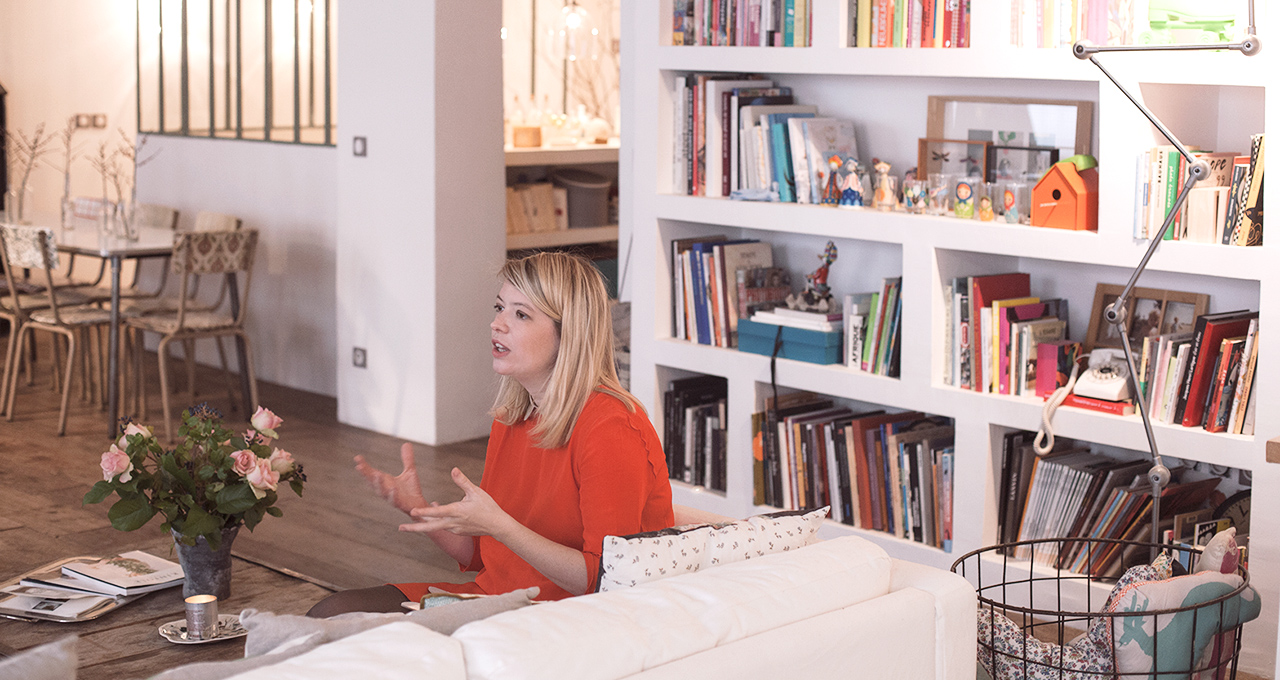 Perhaps that gives you a better idea of what's hiding behind all those mysterious windows of Paris…

Zoé de Las Cases on Facebook & Instagram
About the guest contributor, l'Instant Parisien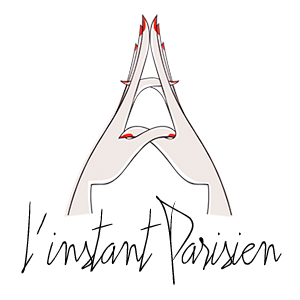 What is "l'Instant Parisien?" A blog, a french couple in Paris, and a way to re-enchant Paris with «cinemagrahs»! A means of collecting, throughout the days, fragments of the soul of Paris and Parisians. Day after day, we will meet those men and women who make this city and give it life today. L'Instant Parisien is a light, poetic, inspiring and entertaining window into the essence of this city. Discover the world of L'instant Parisien here. 
:::
YOU MIGHT ALSO LIKE:
.