Guest Article by Pretty is our Playground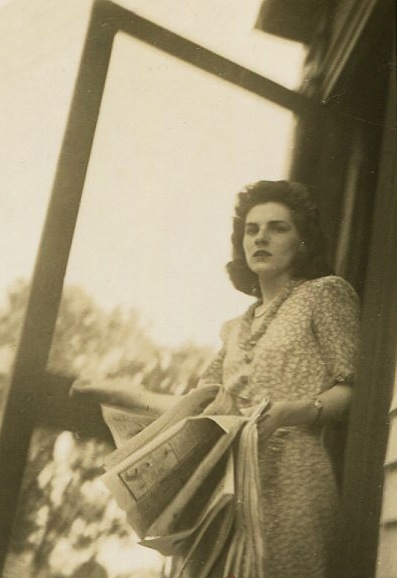 "I was on a date in Worcester" said my 87 year old gram when I found this well hidden photo on an old slide this last summer. The lady who can not remember what she asked me five minutes ago could recall every detail of the evening she had this photo taken almost 70 years ago. Her and my grandfather were high school sweethearts. The coming of war took him away long enough for her to explore her options, and him to create a romance of longing correspondence.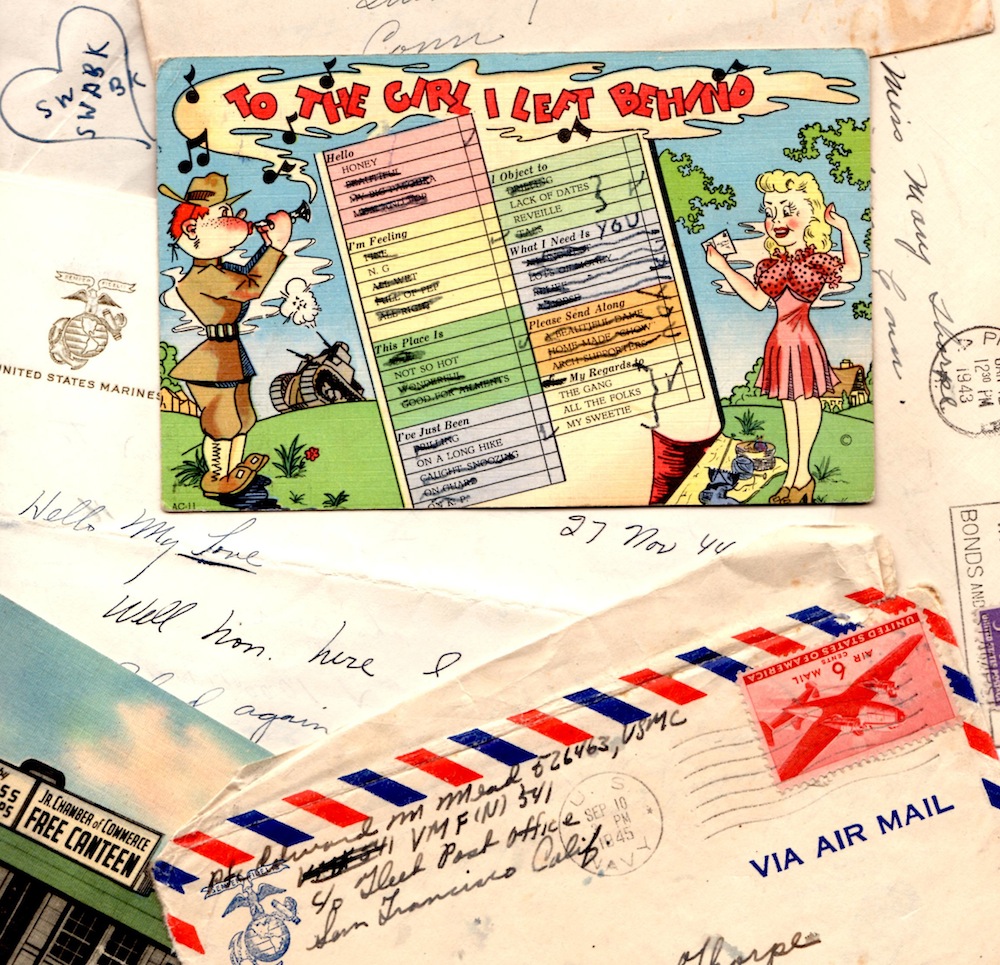 Letters from my gramps to my gram while he was in the war.
She said she awkwardly sat across from this fellow on her date the entire dinner, while she ate and he didn't. When she finally asked him why, he told her that her insane beauty had prevented him from being able to touch his food. This was the moment that I accepted that my grandmother had been more fabulous than I could ever be.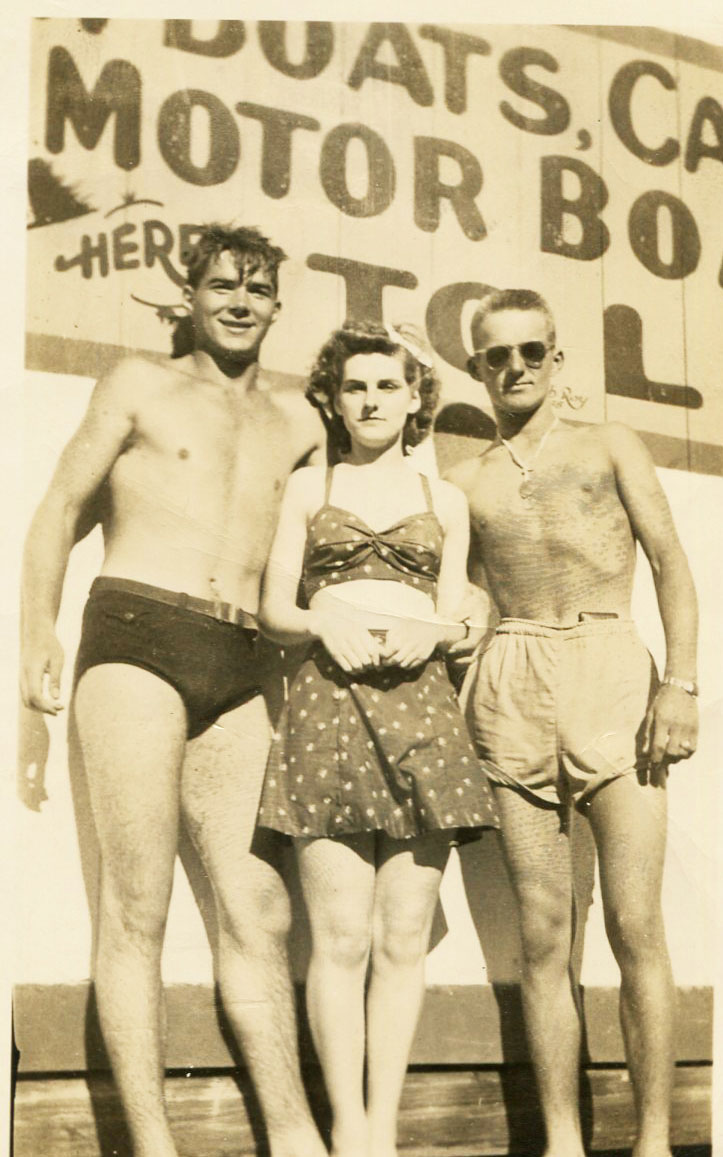 She tells a tale of a dreamy time. Roller skating and dances, milking cows and riding a train to Boston. She was a housekeeper for the founder of Higgins Armory, a magical place all it's own. They offered for her to travel the world with their family, but she chose to get married and start her own.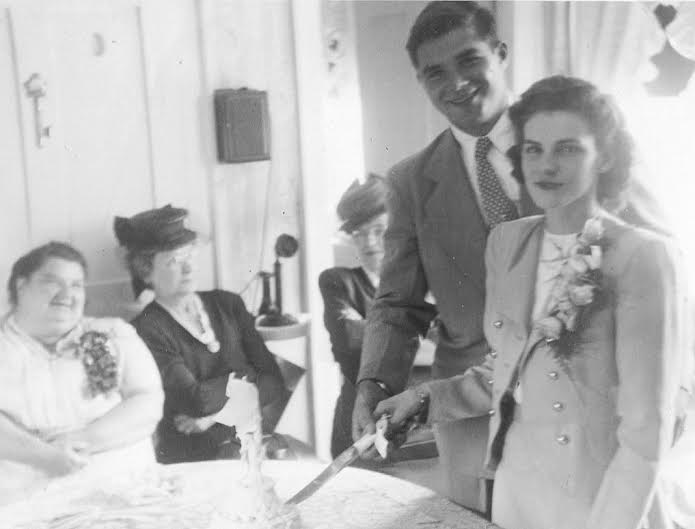 Later she would summer on the Bass River in Cape Cod, where my grandfather was a caretaker. Their house was just a few houses up from the Kennedy's, and my mom can still remember waving as their car drove by.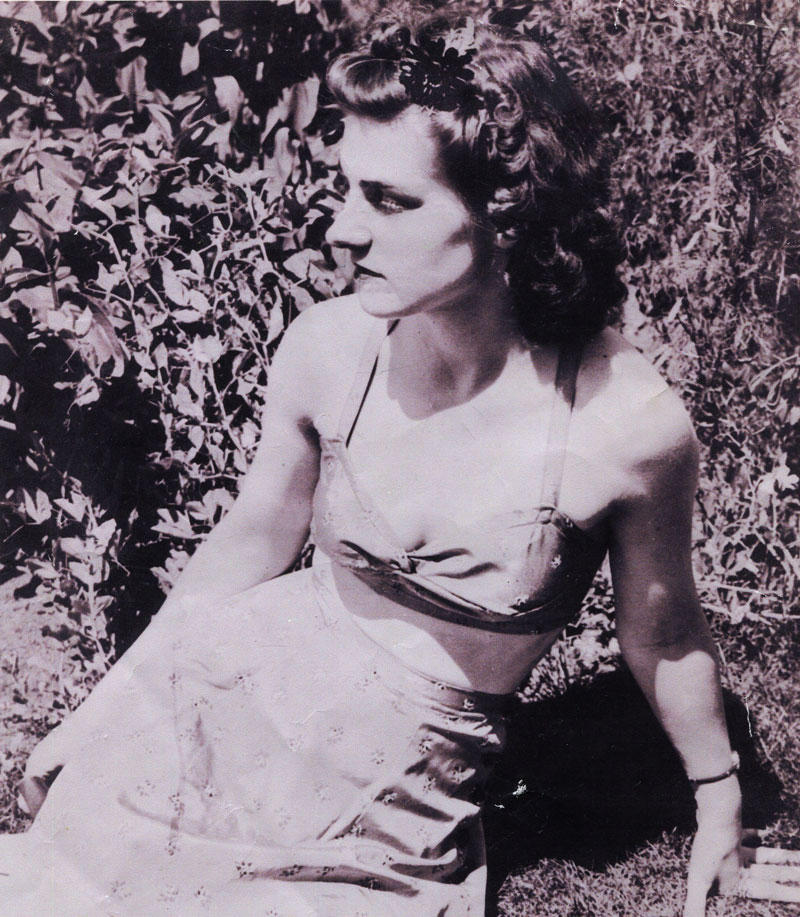 The above photo was from a series her bus driver took of her. He informed her that she was gorgeous, and he wanted to photograph her … in her bikini! Apparently in 1943 this was completely not a creepy situation at all. I'm pretty sure dear old gram would not approve of such propositions today!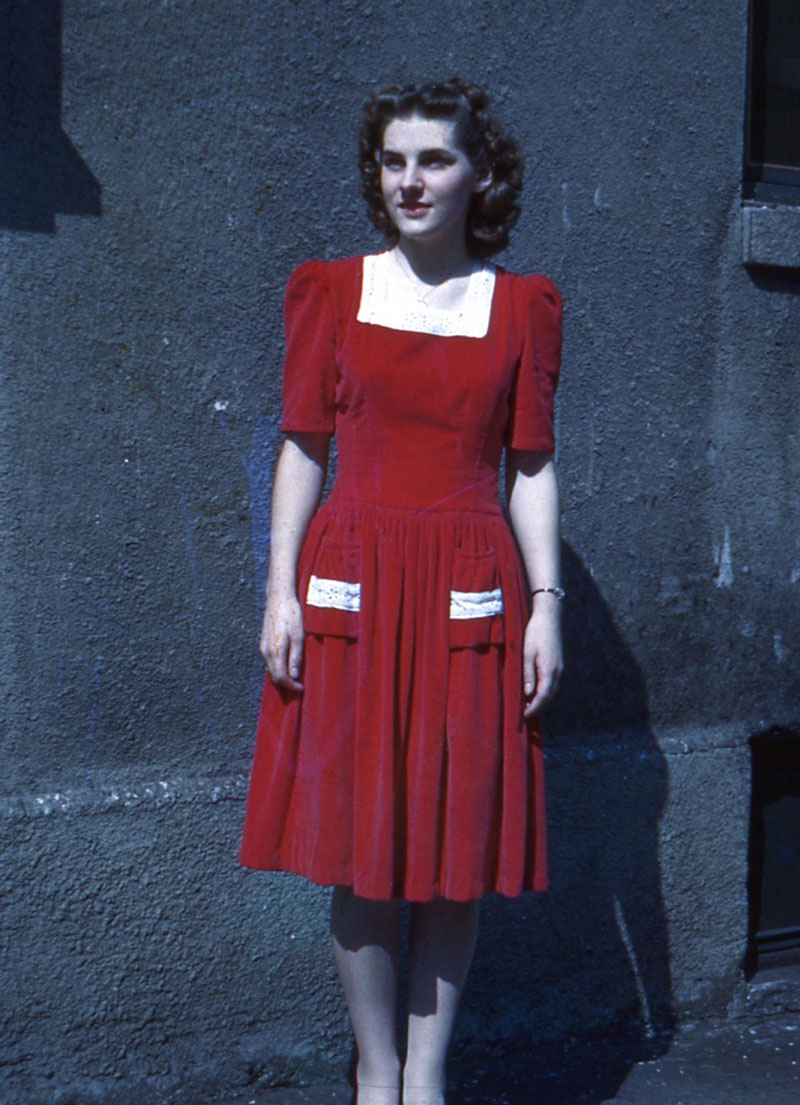 Perhaps the part of this story that amazes me the most is my gram came from a family of 7 kids and no money. They lived on a humble farm in Connecticut with very little contact to the big city. In fact, she has never made the 3 hour journey to New York City. Despite this, her fashion sense and glamour were that of a Vanity Fair Model.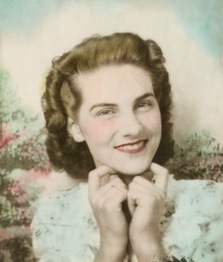 Sighly is a New Englander at heart living on the West coast with love for all things old and glamorous. She especially enjoys photography, vintage fashion and all sorts of things from another time.
She blogs at Pretty is our Playground.
:::
YOU MIGHT ALSO LIKE:
.