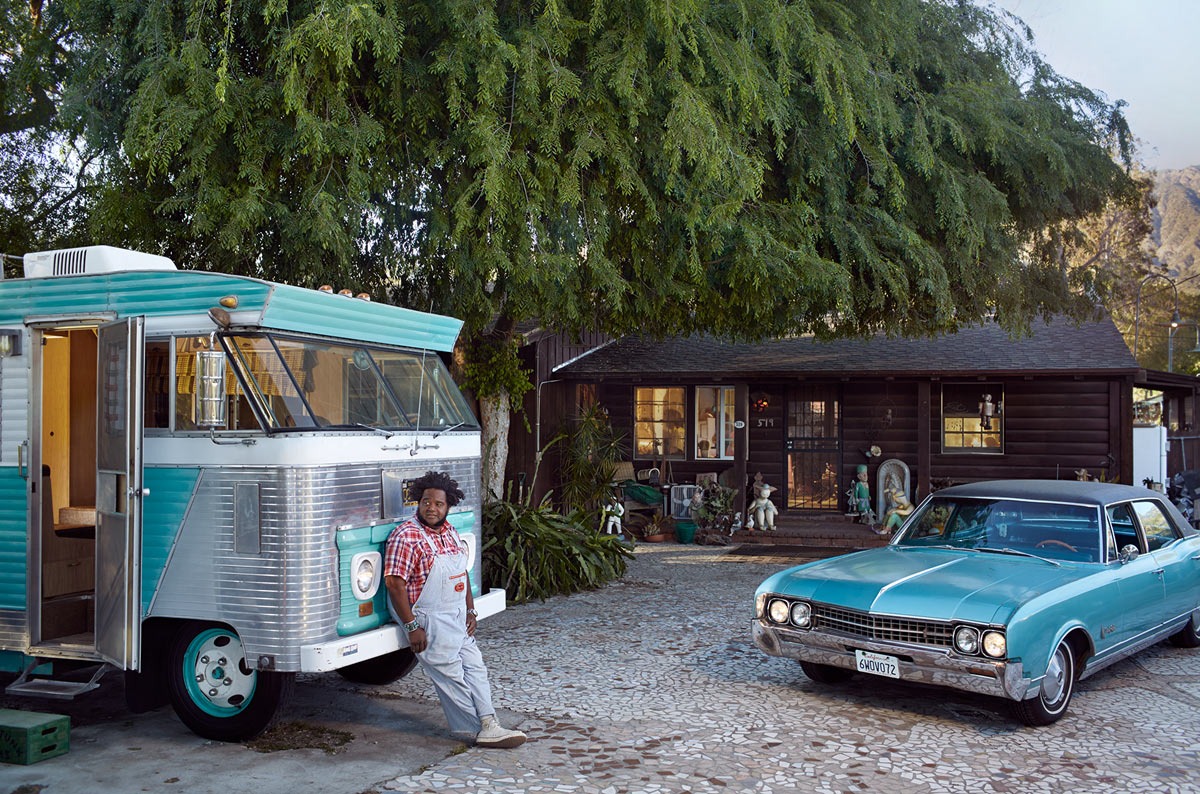 I came across this guy when I was discovering the incredible retro photographs of Ryan Schude last week and immediately had to know more about him. Johnny Agnew is not your average vintage collector. Nope, Johnny is what you might call an urban archeologist extraordinaire; the King of junk hunting. His "backyard", which also happens to be an old tropical fish farm built in the 1920s, is full of rare vintage trailers, cars, trucks and endless mid-century antique curiosities artfully arranged to create little film-worthy sets.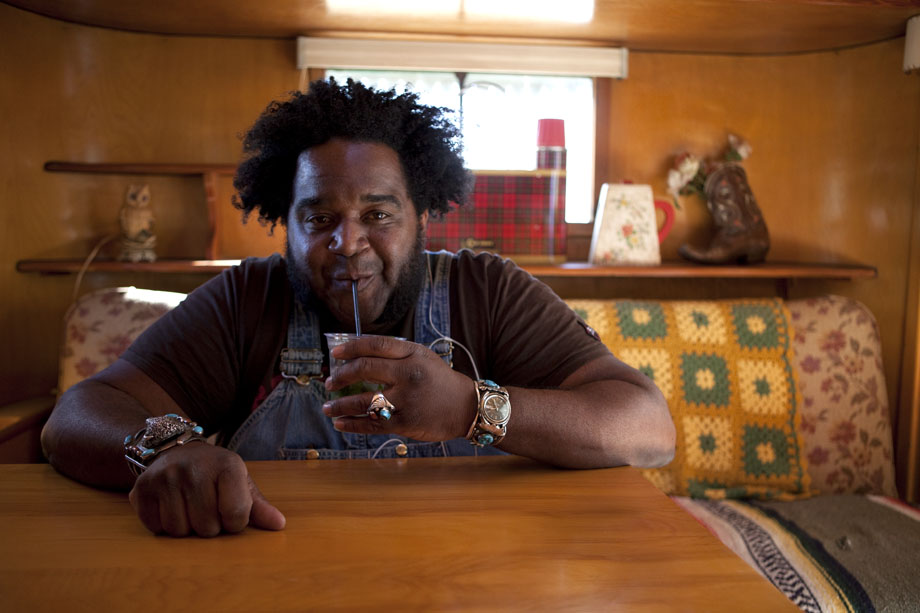 Portrait by (c) Lou Mora
Naturally, Johnny offers up the entire place to rent out for filming and photo shoots (you can browse through all his sets here). It's an Aladdin's cave for incredible props (he has an archive of vintage packaging and products) and along with his team, he's the go-to guy for vintage restorations.
It's pretty much one of the coolest hidden gems in California, so let's take a peek inside the whimsical world of Funky Junk Farms…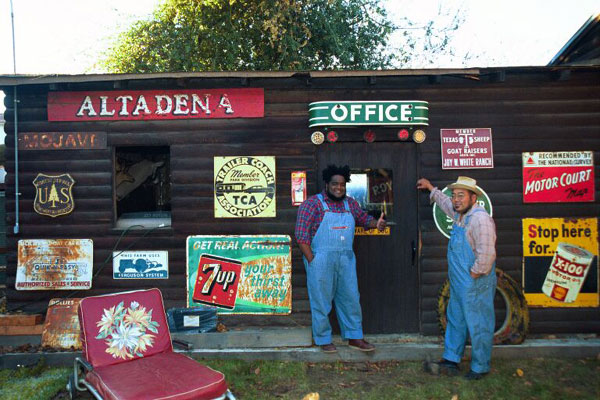 In his signature denim overalls and infectious smile, Johnny's a local legend in Altadena, California. He's been "junk hunting" since he was a child when his grandmother would take him out in her 1958 Ford pickup to hunt down orphaned American treasures.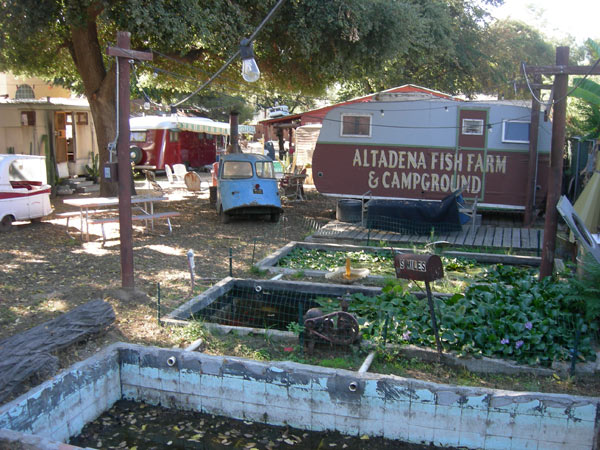 Johnny worships rare old trailers in particular and searches them out almost every weekend to add to his collection. Airstreams are almost too common for him and he jokingly calls them "Mainstreams". He bought his first trailer when he was just 14 years old– a pint-sized teardrop trailer. Amongst his collection, he's even got Howard Hughes' old Hollywood dressing trailer on the 3/4 acre farm, still dotted with more than 70 cement fish ponds.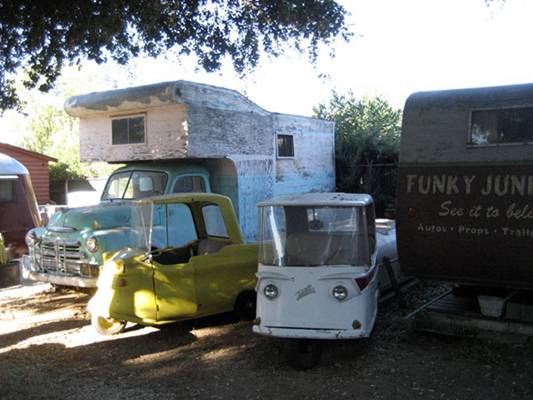 His partner Steve Butcher also runs what they call a "trailer rehab hospital" in Fillmore where they take in these forgotten old "bungalows on wheels" and restore them to their former glory.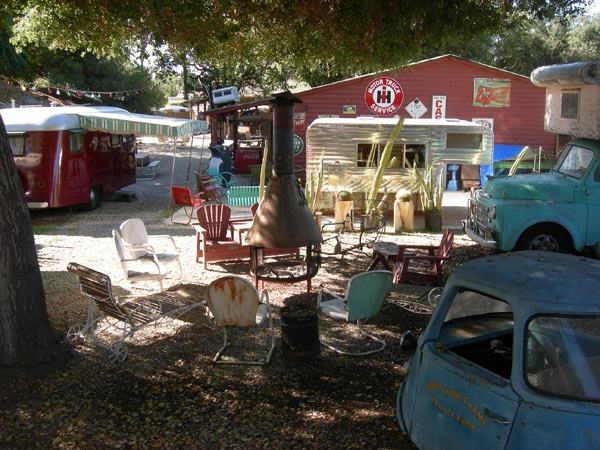 Each outbuilding and every corner on the property (where Johnny also calls home), tells its own little tale. From an authentic Tiki bar to a mock roadside motel office, Funky Junk farms is a location scout's dream.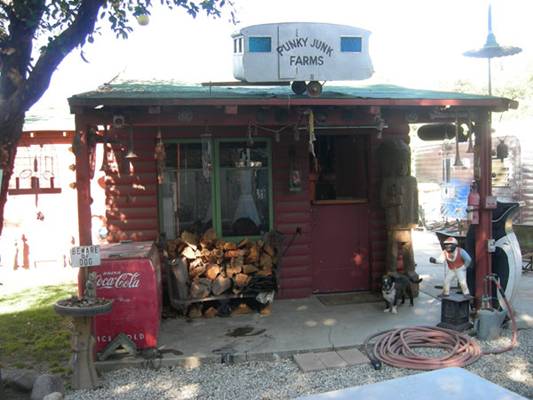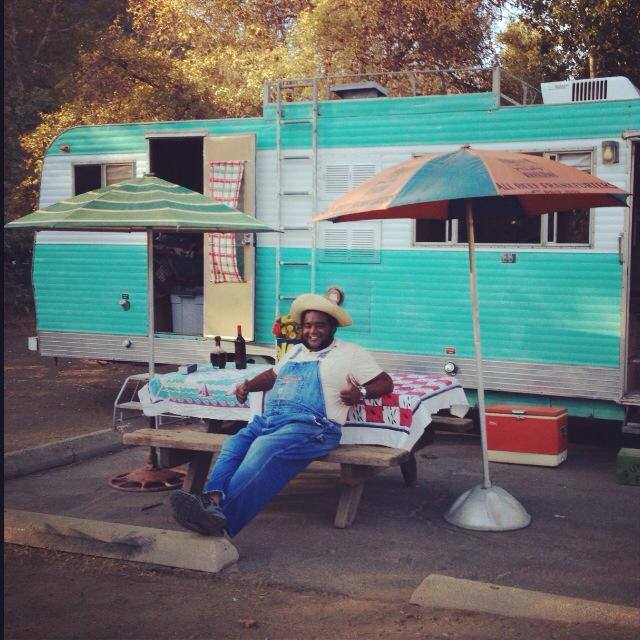 So if you're ever passing through Altadena, give a thought to dropping in on Johnny and Funky Junk Farms for that dream shoot  you've always imagined doing. Or just to see a friendly face with mutton-chop sideburns and a kindred spirit.