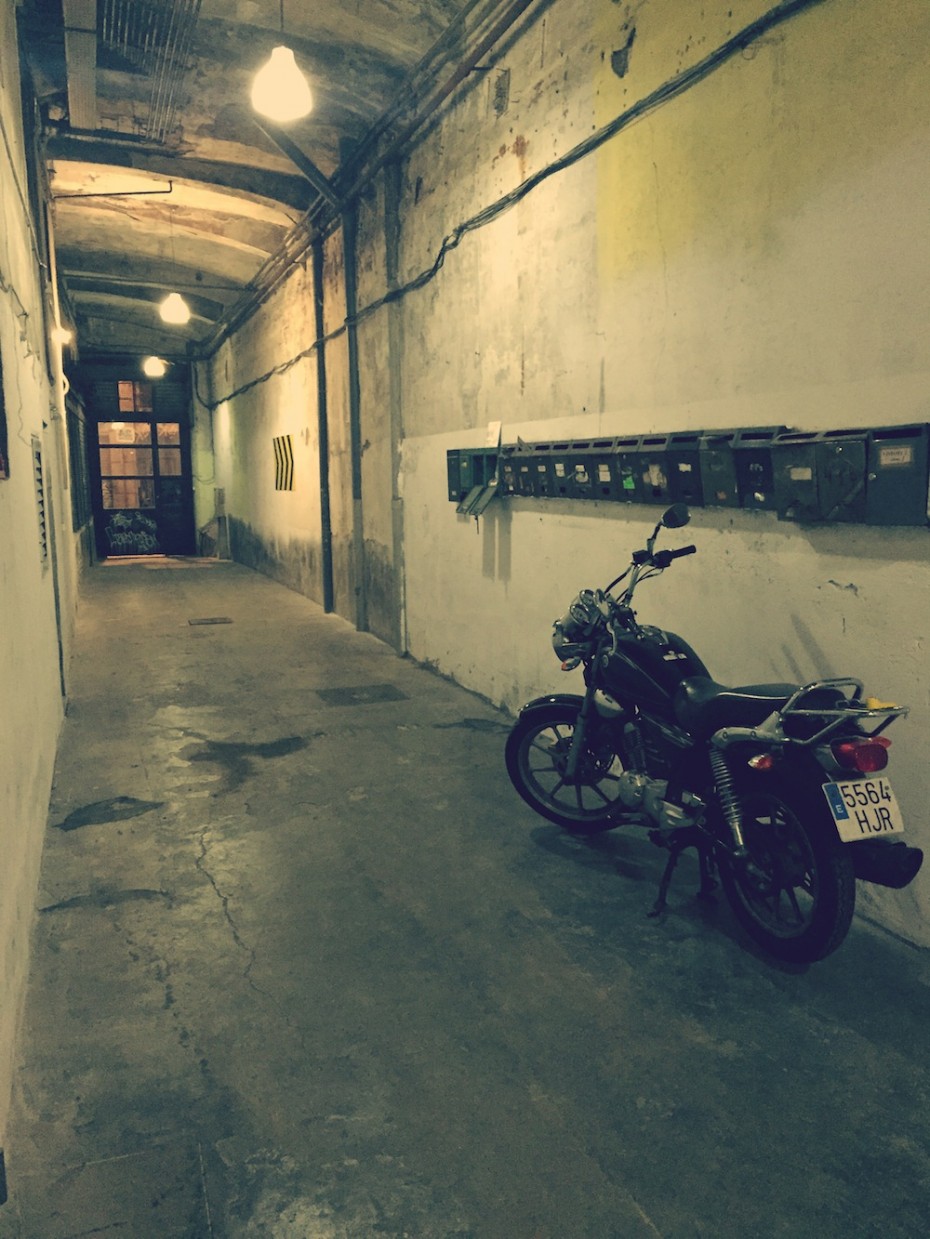 We left the Barcelona night behind us, disappearing through a graffiti-covered door on a bustling back street of locals going about their downtown nocturnal hustle.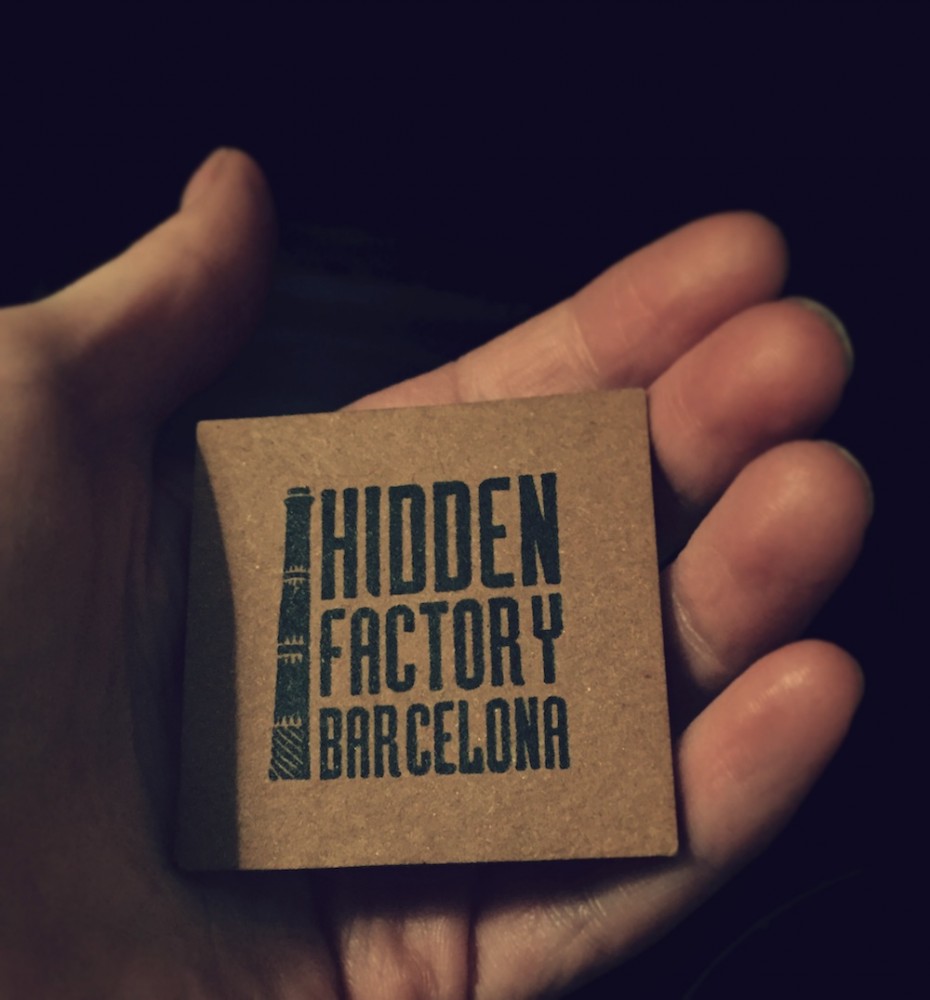 All we have is this calling card with an address on the back as we wander down the austerely-lit corridor and take the first staircase, not entirely sure where it will lead us…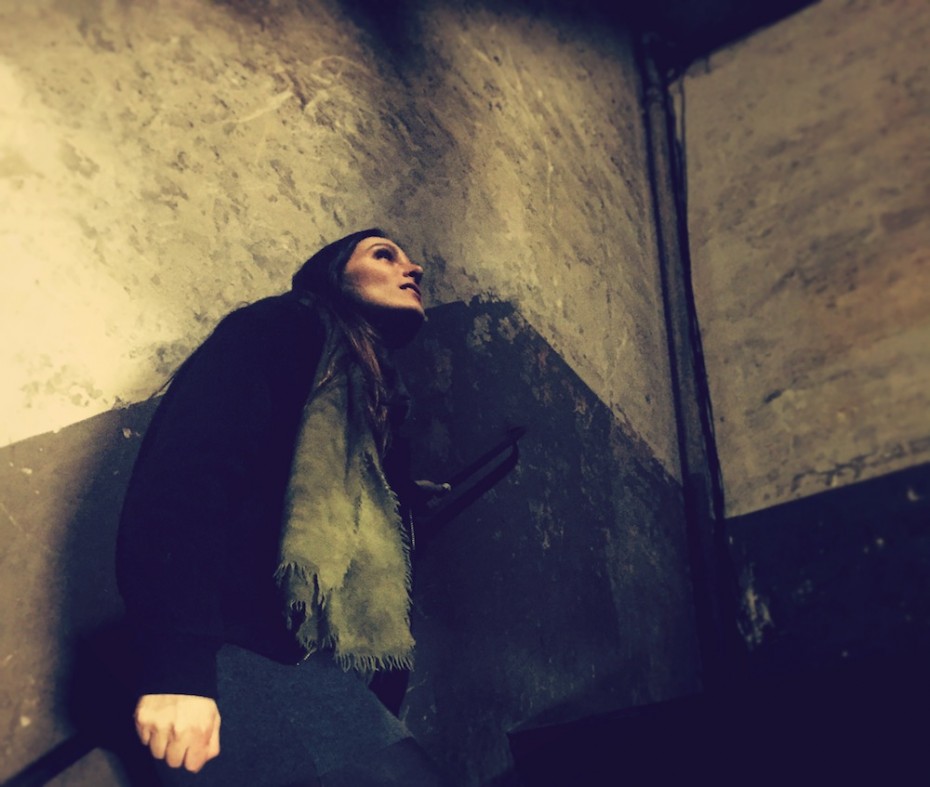 Creaking with every footstep, we encounter strange empty rooms in a strairwell that can't have been painted for a hundred years…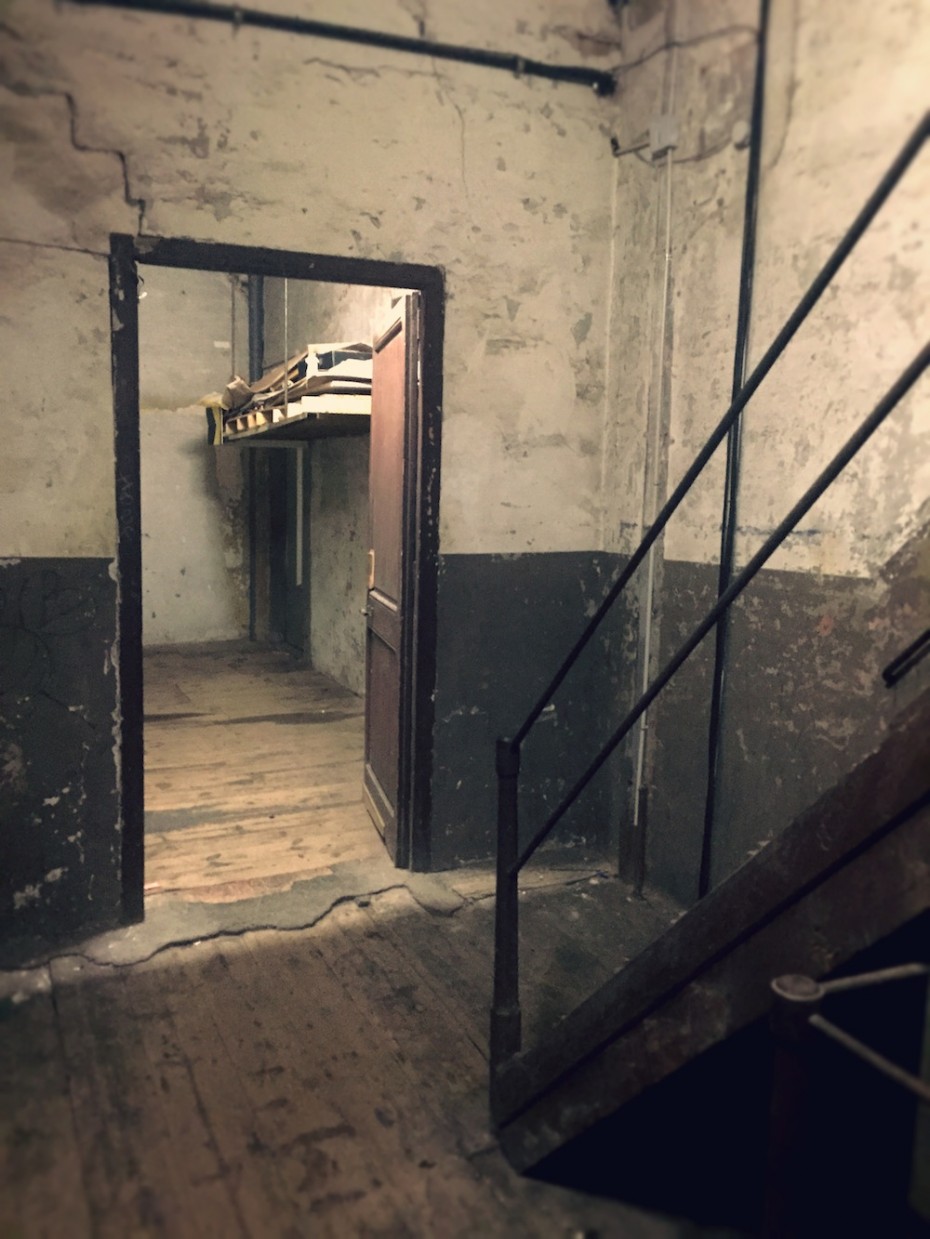 No sign of any clandestine feast here.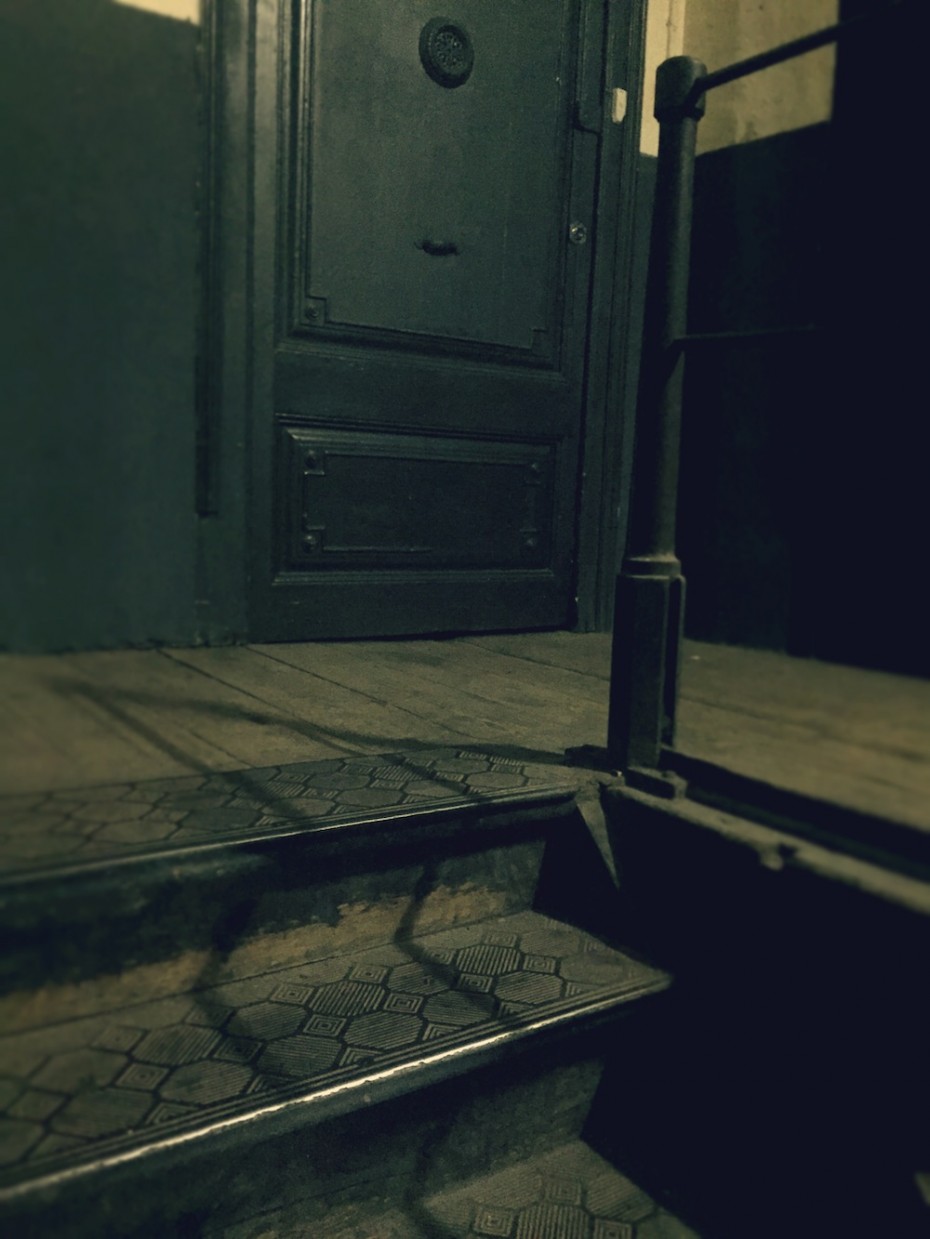 But then as we approach the third floor, we begin to hear the faint sound of glasses clinking and the smell … oh the smell … of something very promising.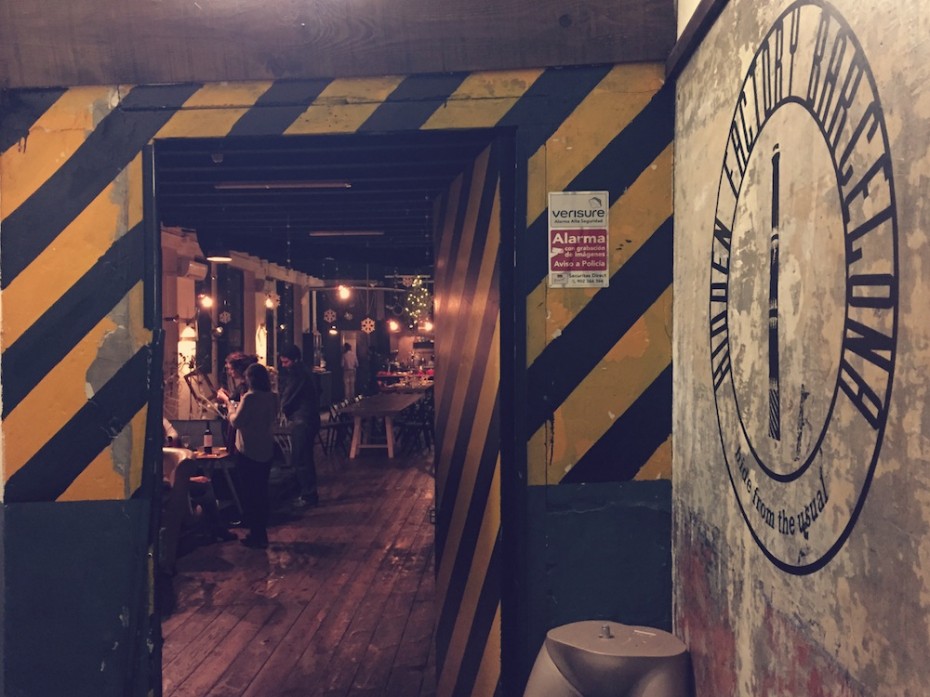 We timidly make our entrance, unsure of who and what awaits us behind the doors painted with hazard signs..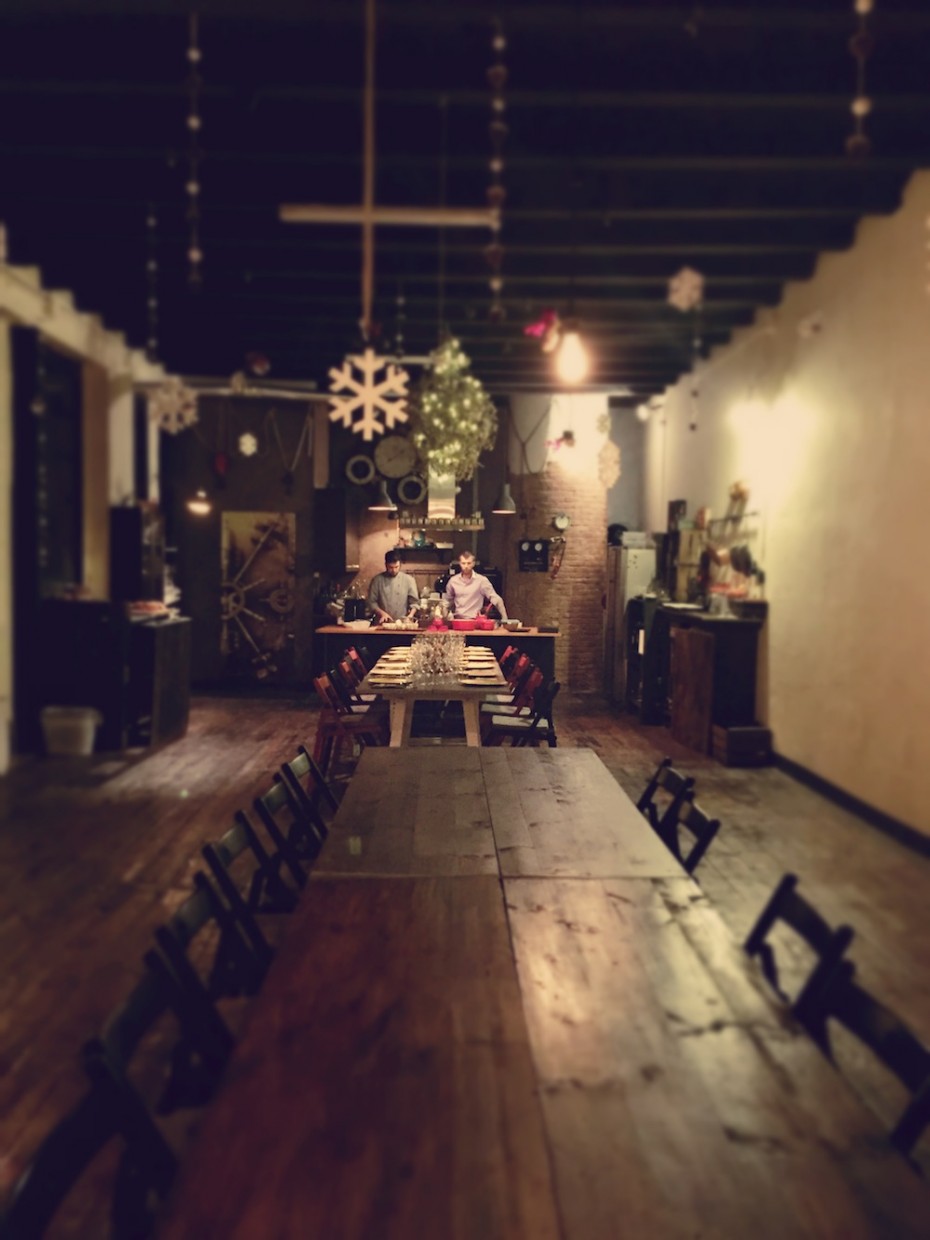 At the end of long industrial work tables fit for 50, the alluring aromas of catalonian flavours are floating  towards us. Standing beside a giant old brick chimney, our hosts, Xavi & Nico await.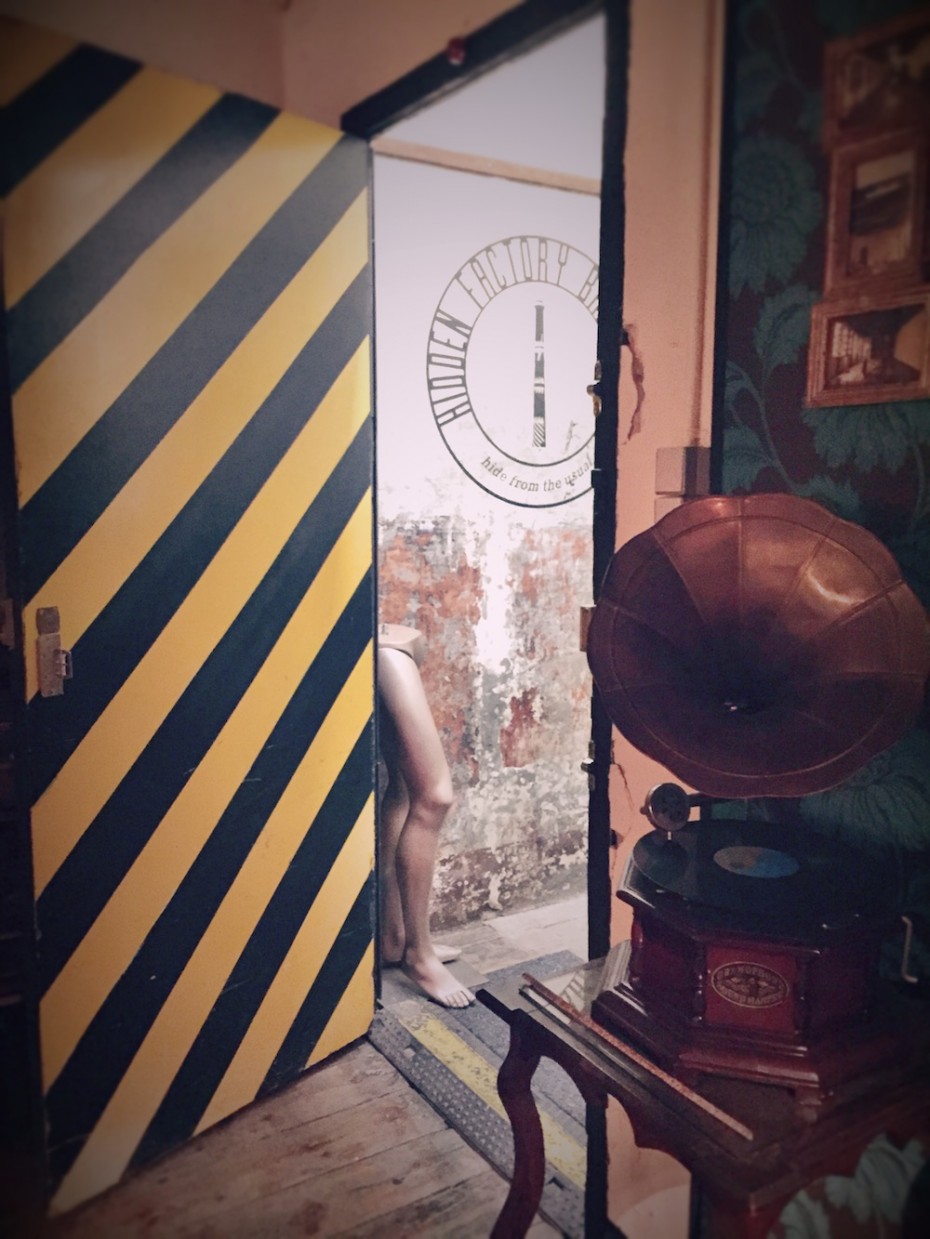 Now, I'd love to take credit for discovering this hidden gem of Barcelona, but if I must tell the truth, our clandestine restaurant was sniffed out by my treasured new gastronomic "little black book" of secret restaurants, EatWith. Whether I'm in my home city or traveling in unknown territory, I can't resist consulting this essential little website that invites us to secretly dine in home restaurants found in more than 150 cities worldwide.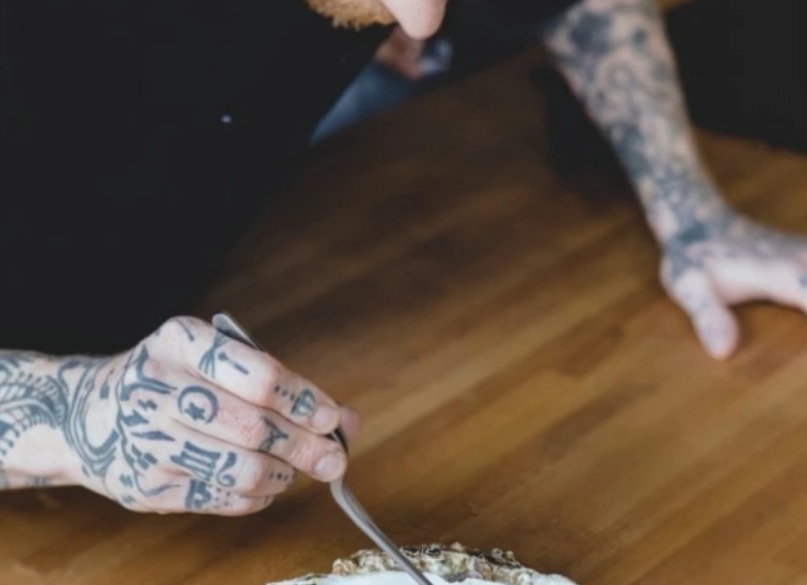 Xavi and his partner Nico, both Michelin star chefs by the way, clearly have a talent for entertaining outside of the box. Their motto is "hide from the usual" and their inspiring and curiously decorated home restaurant inside a former copper cable factory is testament to that.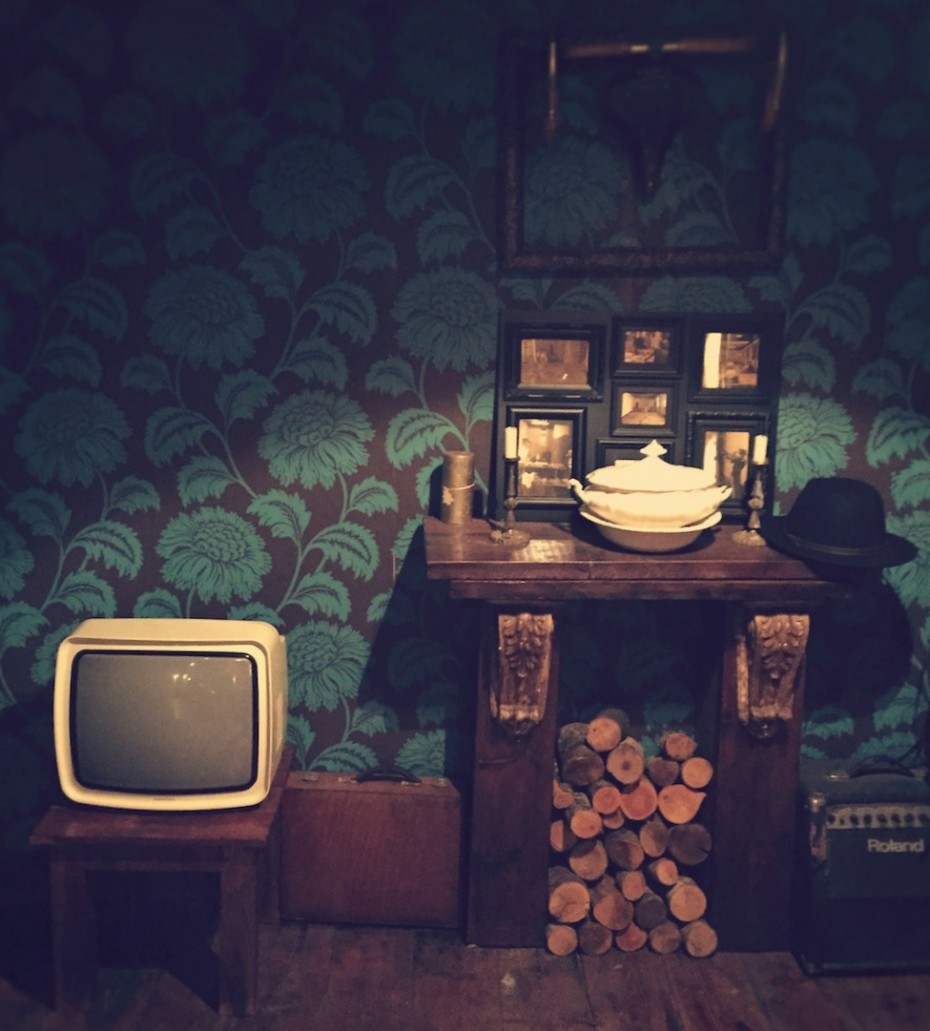 Before Xavi and Nico call us to the table, it's our chance to have a little snoop around their 200ft loft– one of my favourite parts about the EatWith experience, of course. And don't be afraid to nose around the kitchen while your host is preparing, maybe pick up a tip or two from a Michelin-star chef. Both Xavi and Nico speak perfect English, too.
While Xavi chooses the perfect wine for our first course, he tells us how he used to be a professional cello player before suffering tendinitis, abruptly ending his cello playing days. But around the corner, awaited the discovery of a new passion, career and life in the culinary arts, which is how we ended up here at his hidden factory feast. His story does make your wonder if you could do the same.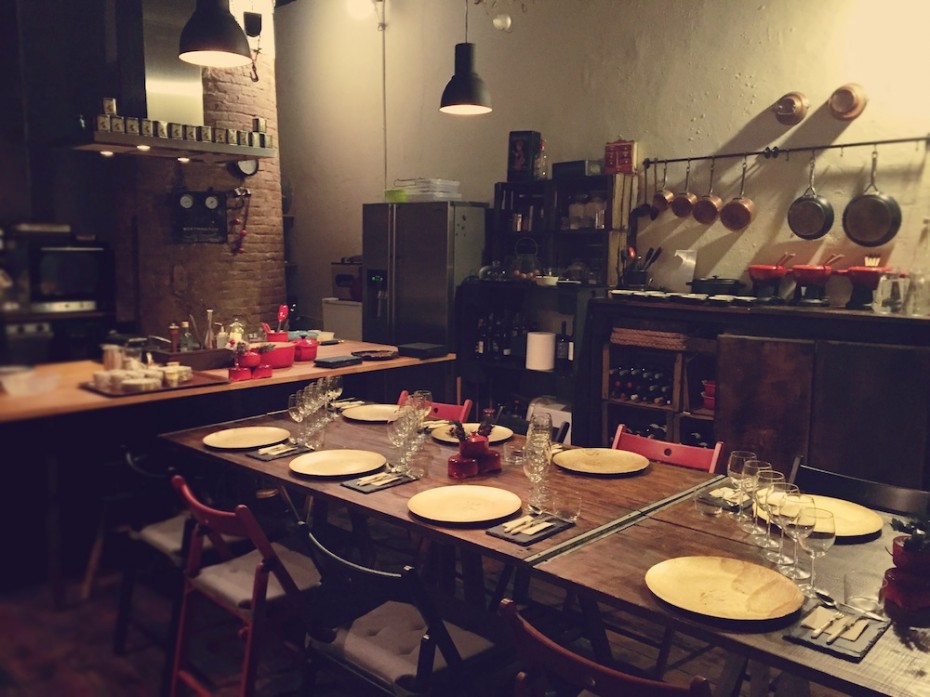 Tonight, we're dining alongside eight other guests we've never met– we don't even know if they speak English. These are all quite common anxieties I imagine one might feel launching into such a concept but that's exactly why you should do it.
Overcoming your social anxieties never fails to be the most rewarding experience and it just so happens that EatWith's community of diners are a very special bunch. Xavi agrees with me as he pulls out my chair; "I love that EatWith sends us truly interesting people, night after night. You just can't get this kind of clientele in normal restaurants."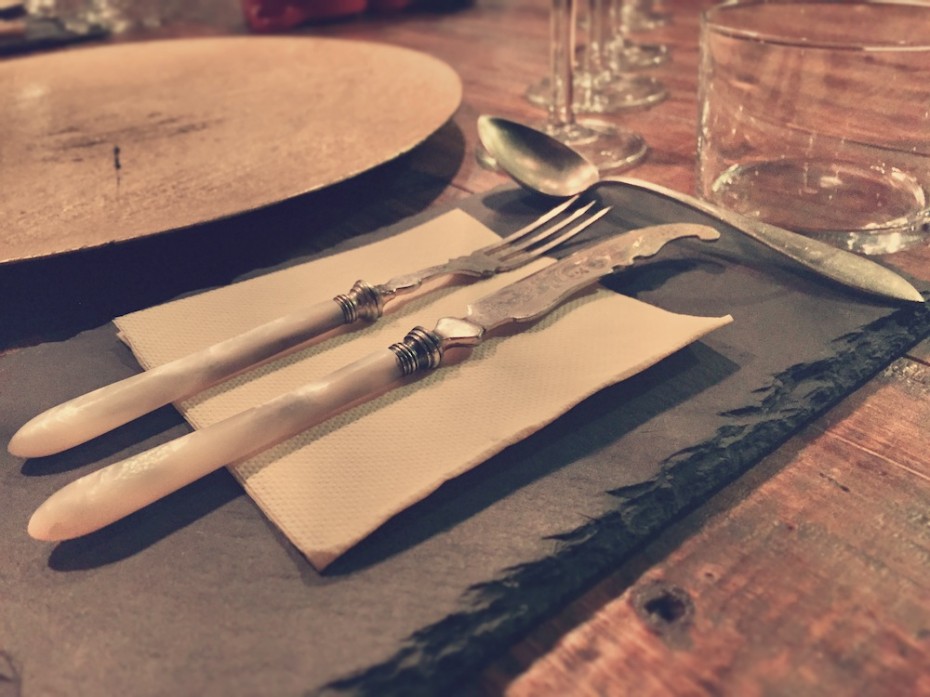 You probably can't find this kind of beautiful cutlery either.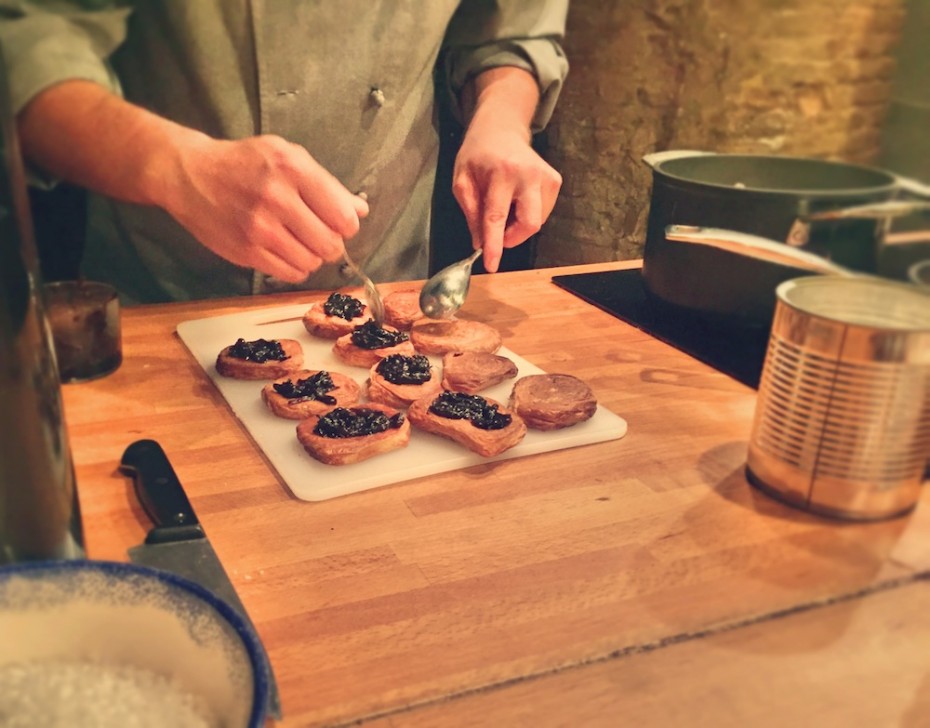 My hungry eyes wander over to what Nico is preparing at the kitchen island. He calls it our "welcome snack", which turns into this…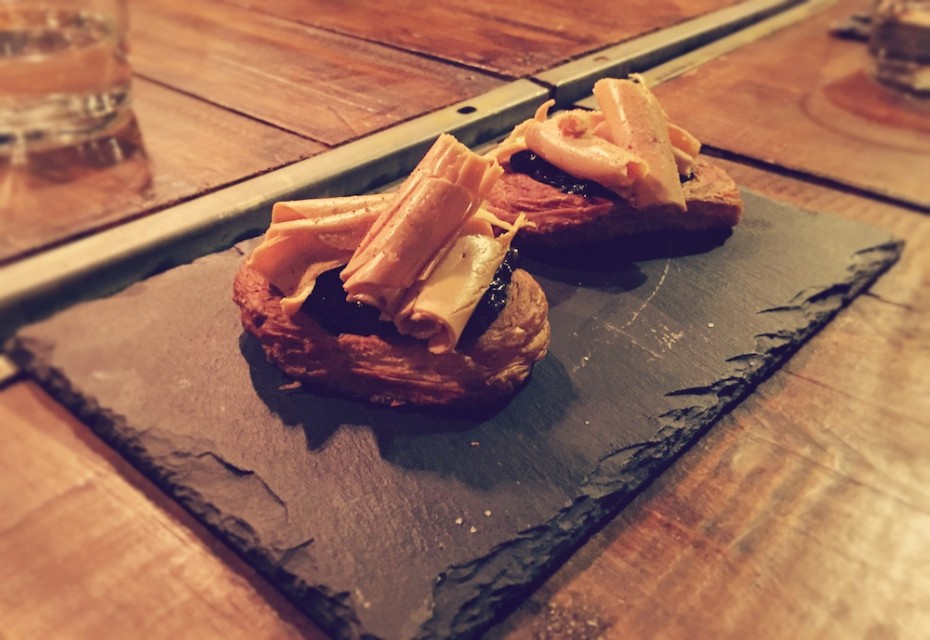 Cloudlike buttery pastries of onion confiture with shavings of foie gras– and we're off to a very, very strong start! If foie gras is not your thing, or anything else for that matter, don't hesitate to let your host know your dietary requirements before-hand and they'll be happy to tweak your menu for you.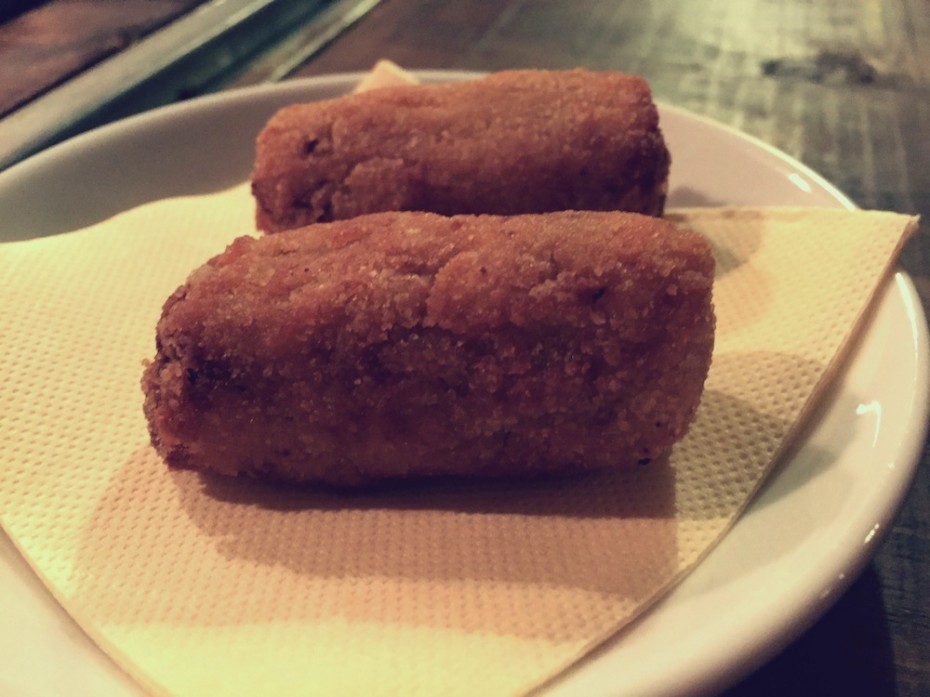 Next up, these naughty little croquetas that feel like a Catalonian grandmother's warm embrace.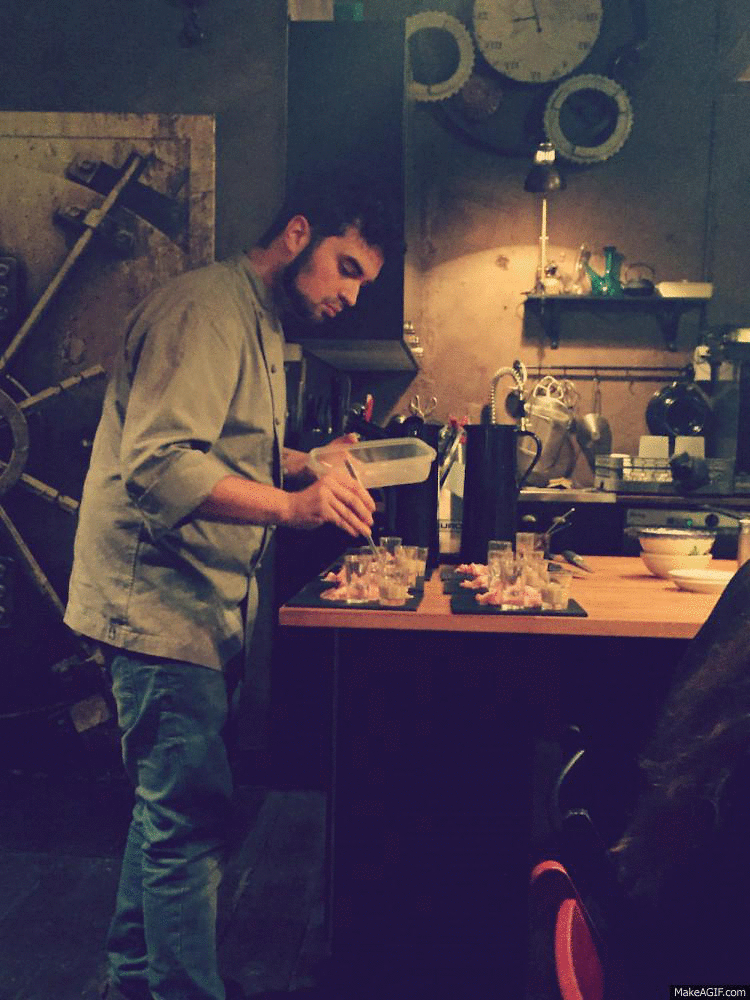 While I lick my fingertips, I turn my attention again to what Nico is busy preparing. By the looks of it, a playground on a plate.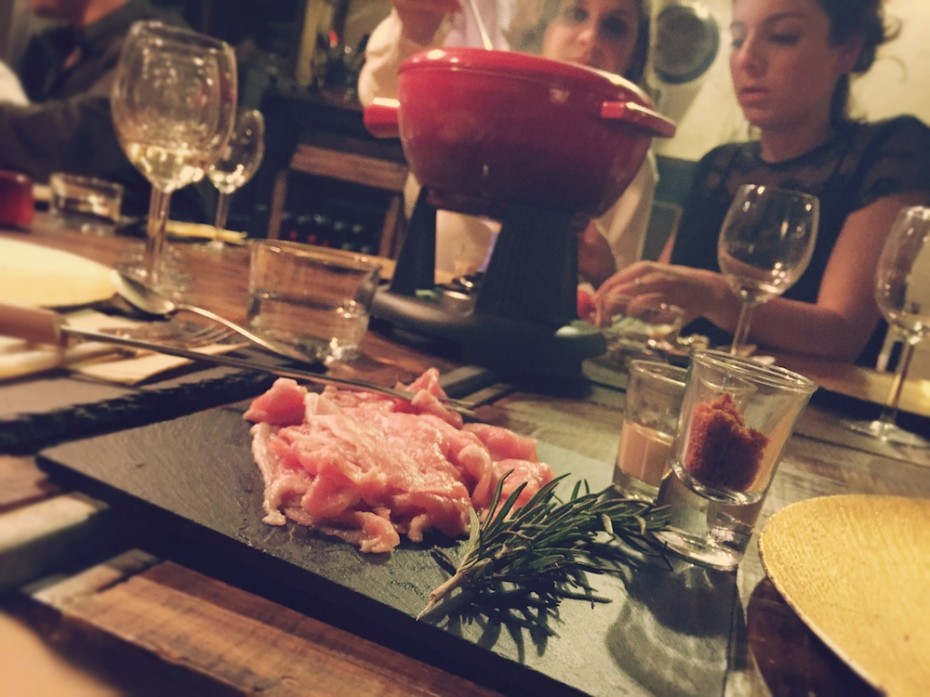 The iberico pork fondue comes out with black garlic mayonnaise for dipping as well as crushed bacon salt– bacon cooked in the oven for about 30 minutes until very dark and crisp, then cooled and crushed into salt. (Also perfect for seasoning runny eggs, or sprinkled on homemade popcorn, or rimmed on edge of a glass of a really good Bloody Mary). Must try at home.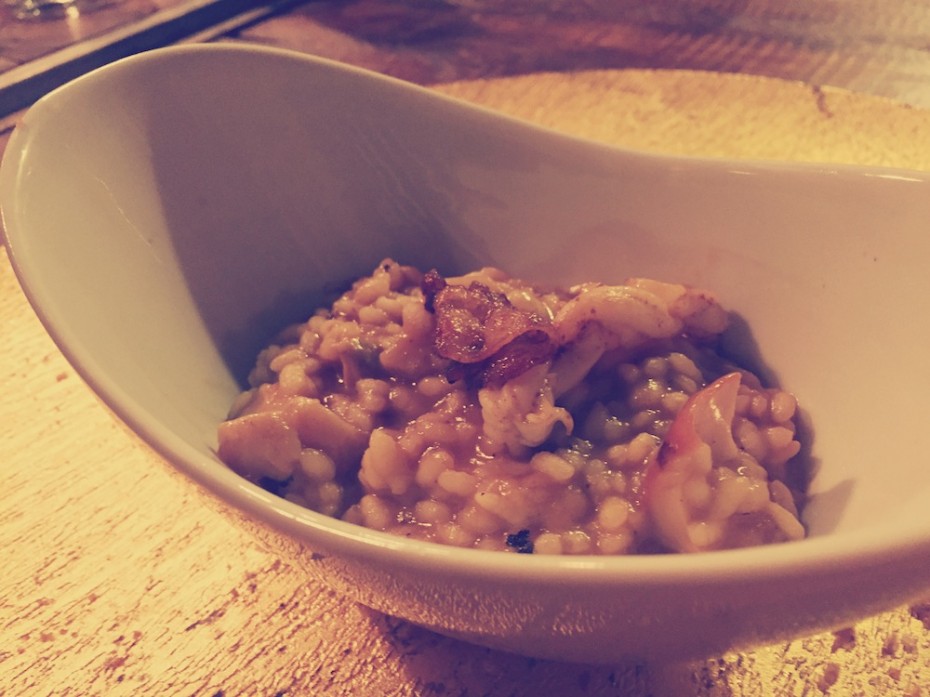 In between courses, Xavi and Nico are full of local advice and insist that I pay a visit to their go-to market, la Boqueria, where nearly all of tonight's ingredients come from. In fact, if you really want to immerse yourself in Catalonian gastronomy (isn't that why we come to Barcelona anyway?) the chefs offer private tours of the historic market as well as hidden food gems of the city.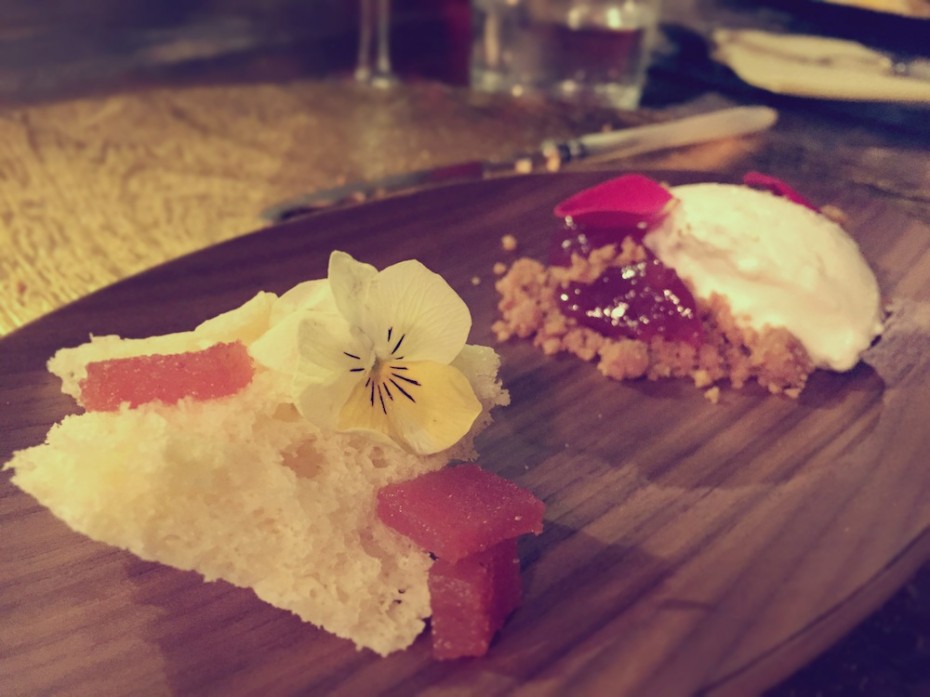 I must confess, there were several more courses that came out before the dessert, (I think I count seven), but sometimes, a blogger just loses it. When the food and the company is this good, the camera tends to get left behind. There was leak tempura with seabass, an octopus cocotte, a catalonian cannelloni, all not pictured here because I was too busy mmmmm-ing with wide eyes and chatting away in between mouthfuls.
To my right, I was seated next to a bubbly English lady who had left home 18 years ago to become a food photographer here in Barcelona.
And on my left, I was spellbound by the tales of a lovely group of girls behind Barcelona's premier lesbian p0rn collective, XConfessions (by Erica Lust). Think Blue is the Warmest Color; "artsy" p0rnography with stories and stylish presentation.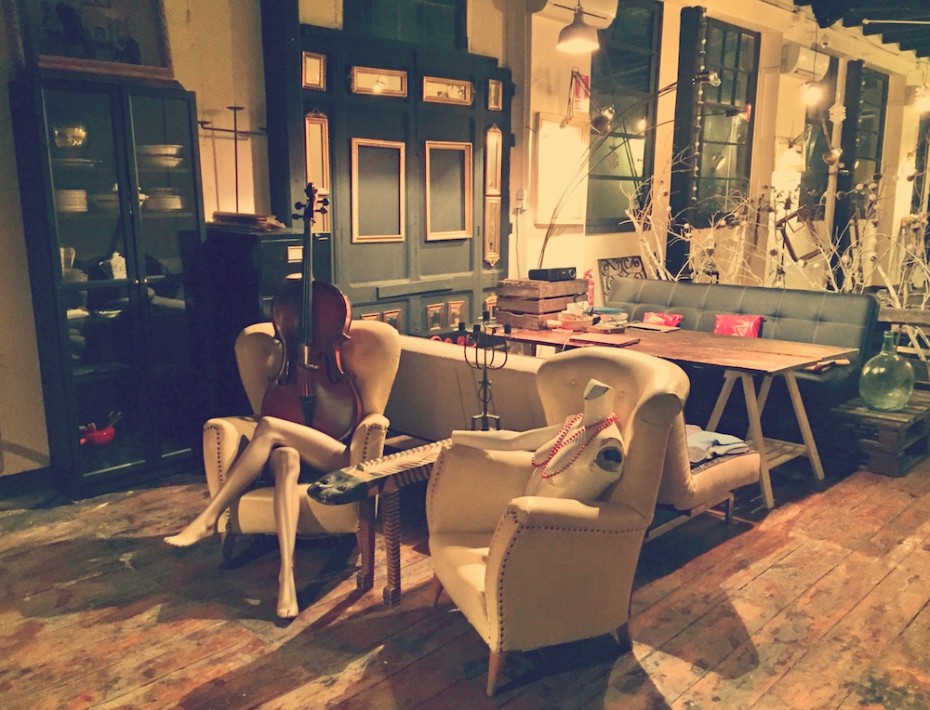 They even told us about the time Xavi and Nico rented them the loft to film a scene on the vintage 1970s couch where we had been sitting before dinner.
That film, appropriately called "Eat With … Me",  has now been released and you can watch a teaser trailer below…
If you're curious to watch the real thing, head straight here.
Told you the company is interesting!
But back to the dessert … my memory is a little fuzzy but I believe that was the goats cheese-cheese cake a few photos back. It more than made up for all the times I've deprived myself of cheesecake at coffee shops.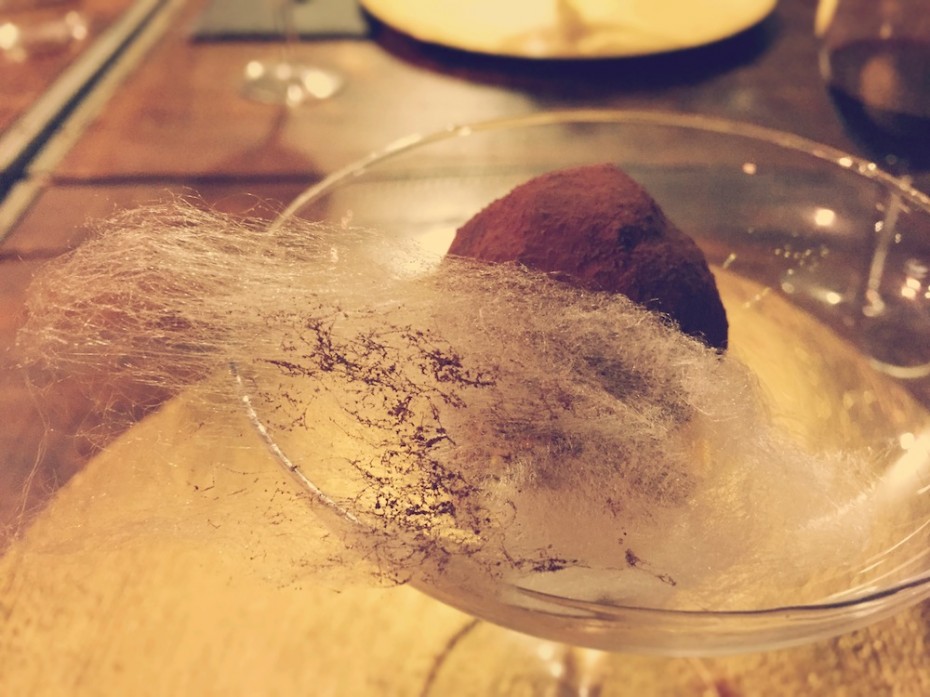 Waiter, there's a hair in my dessert! Actually, Xavi and Nico just so happen to have their own candy floss machine and couldn't resist treating us to some with their truffle to finish.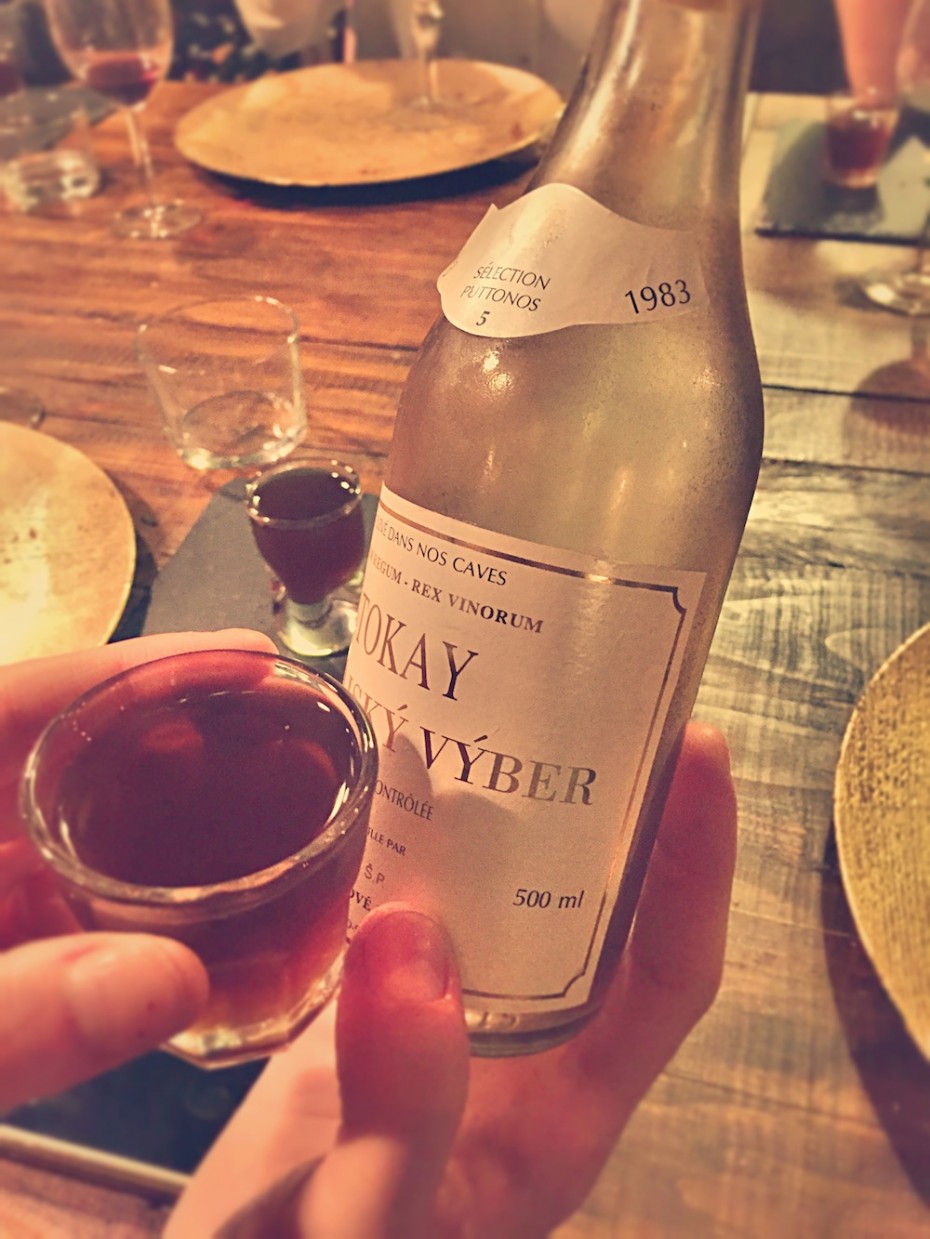 And like any good host– a little digestif, from two years before I was born no less.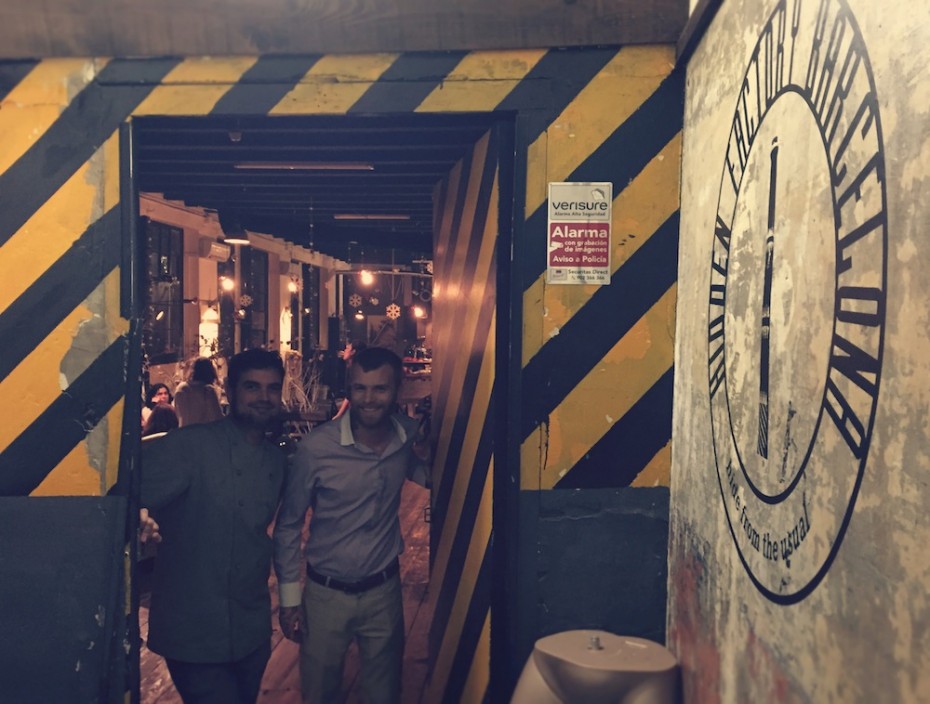 After another hour, scribbling down Barcelona recommendations from fellow guests, discussing the ins & outs of the Barcelona p0rn industry and describing all the places we promise to bring Xavi and Nico when they come to Paris, the clock strikes midnight and it's time to make our exit before we lose our glass slipper stumbling down the rickety old staircase…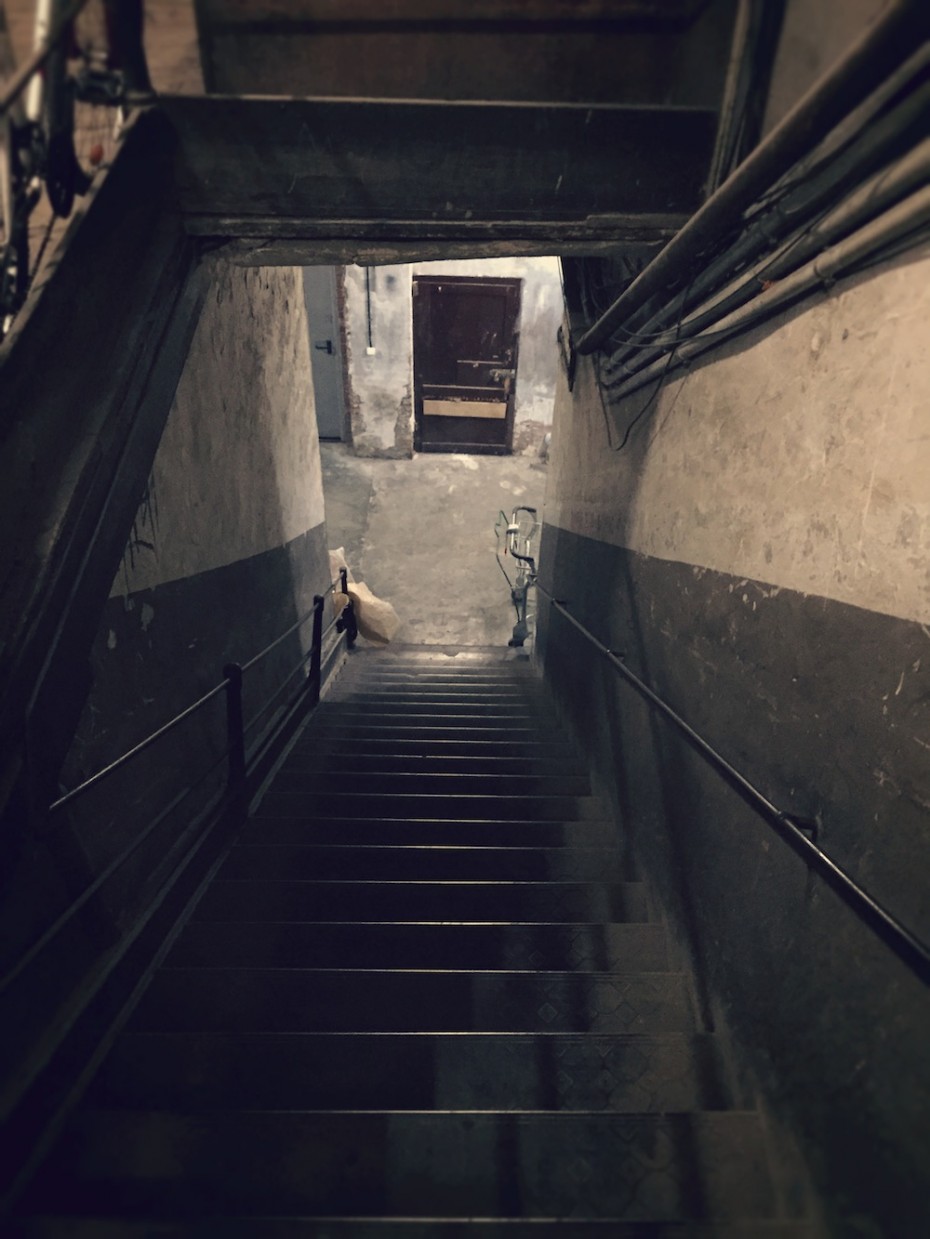 I didn't have a film crew on hand but EatWith made this short film at the Hidden Factory to give you an idea of what's in store… (it's in Spanish but the food will do the talking).
Reserve your seat at the Barcelona Hidden Factory or discover which hidden restaurants await in your city on EatWith. If you have any questions about it, ask me  in the comments!
Follow them on Facebook to keep up with new secret restaurants in your area.