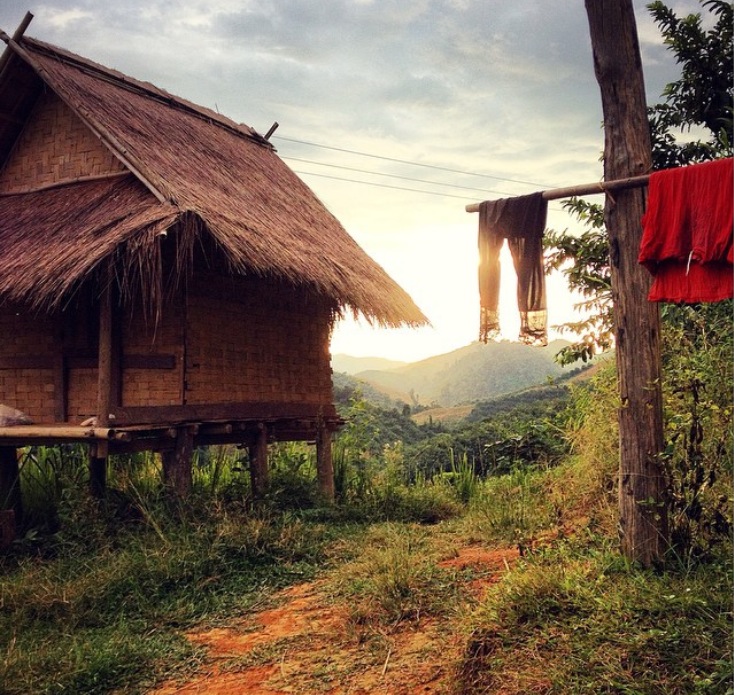 February is the antsiest time of year. It's the long, cold stretch between the holiday season and warm weather with Valentine's Day as a half-hearted consellation. Around this time, I usually find myself staring distractedly out windows at the grey Parisian sky so often it becomes a hobby. Not this year! This year, I'm starting at the screen of my phone. It may be worse for my eyes but it does wonders for my soul…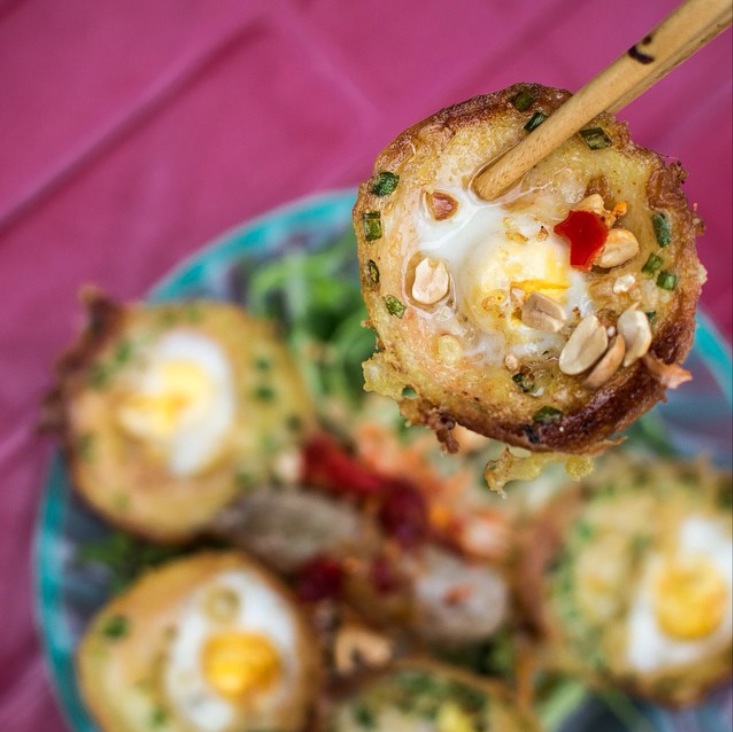 You see, I've found the most magical Instagram account: The Funnelogy Channel. The photos are alive. I'm talking luminous portraits of beautiful locals in Uzbekistan, rich shots of noodle soup in Italy, dramatic images of horses racing in Tajikistan and vibrant details of city life in Myanmar. It's better than National Geographic– and I know because I follow all their Instagram accounts too.
(Above: Vietnamese street food)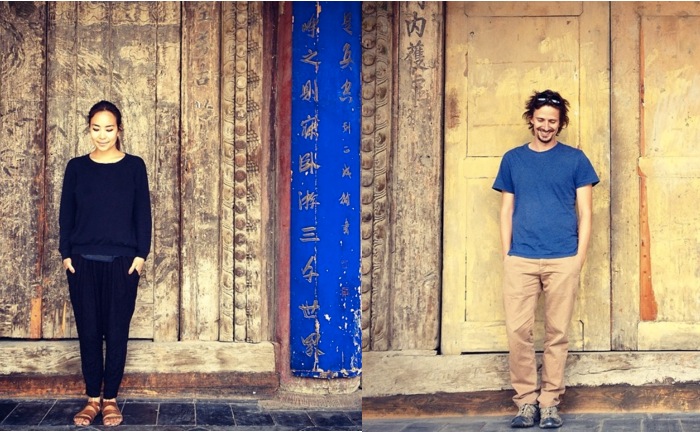 I had to find out more about the genius with the dream job on the other end of the lens. It turns out there are two geniuses: Gabi and Nico, the (very photogenic) couple pictured above. These virtual tour guides won't tell you where to eat or shop or sleep– you're on your own in that respect. Instead, they use stories and photo to escort you through exotic experiences (and cuisine) that you won't read about elsewhere.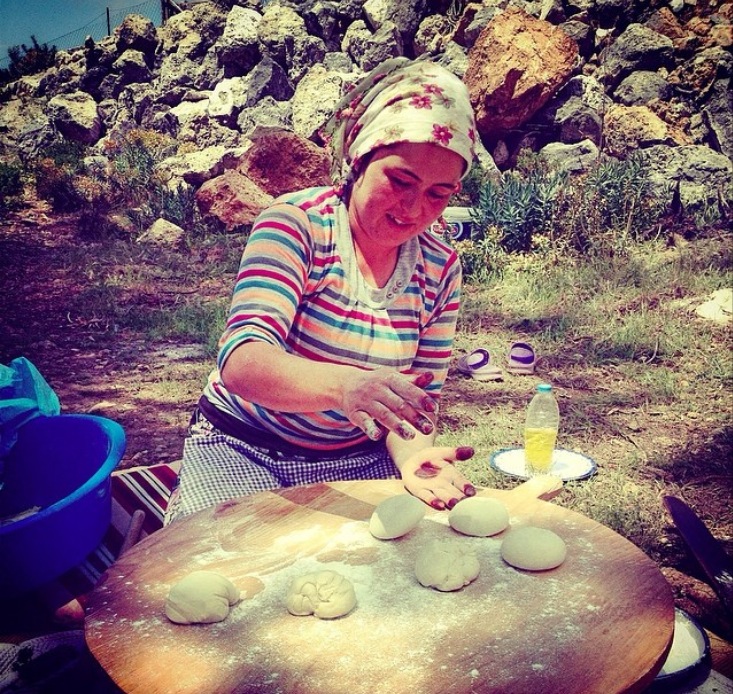 Making Turkish spinach and cheese pancakes along the Silk Road.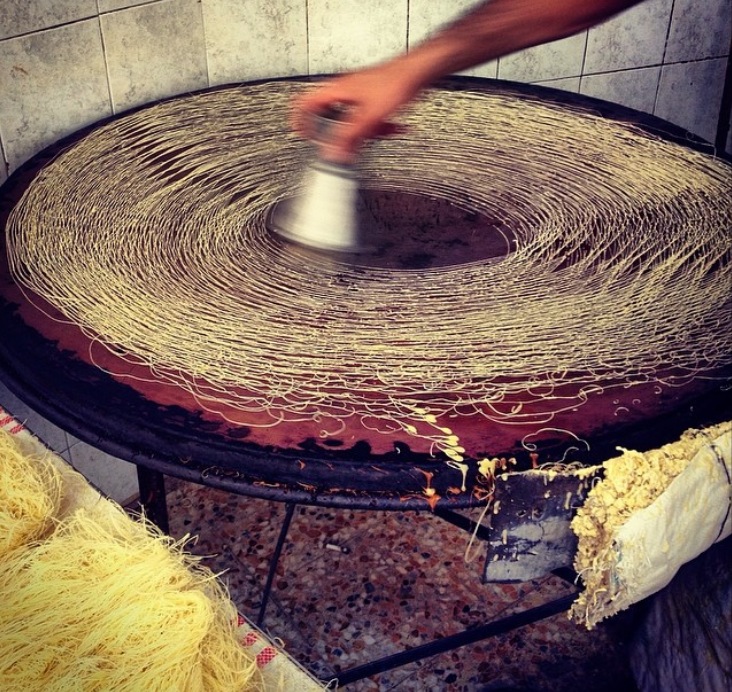 Preparing pastry threads for baklava in Gaziantep – ready to be drenched in syrupy honey and crunchy pistachios.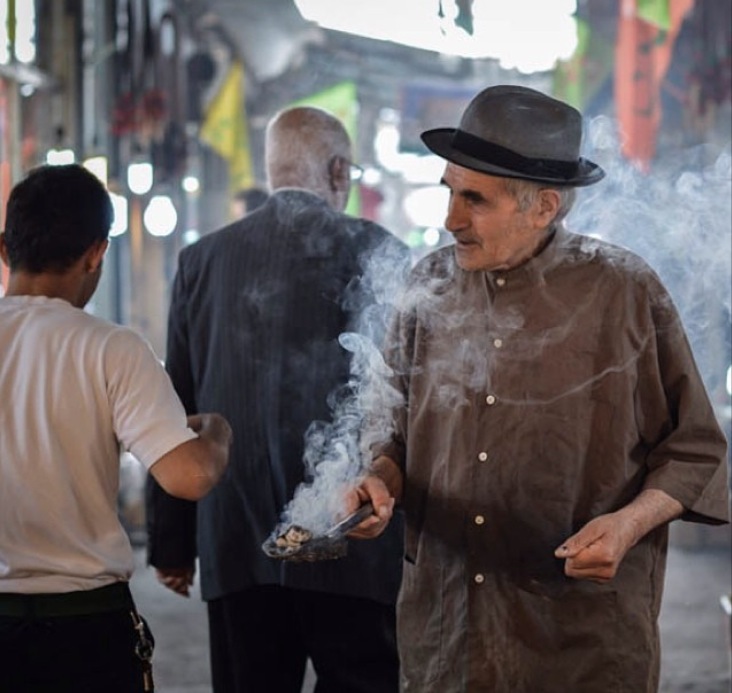 Did you know that there are more Chinese dialects than European languages? Or about Turkey's obsession with barber shops? Or that a weekend getaway for urban Iranians means parking a tent along the country highway and picnicking to their hearts content? Or that Yangon looks like a Wes Andersen film set? I bet you've never seen the recipe for a Jungle Papaya Salad from Laos before.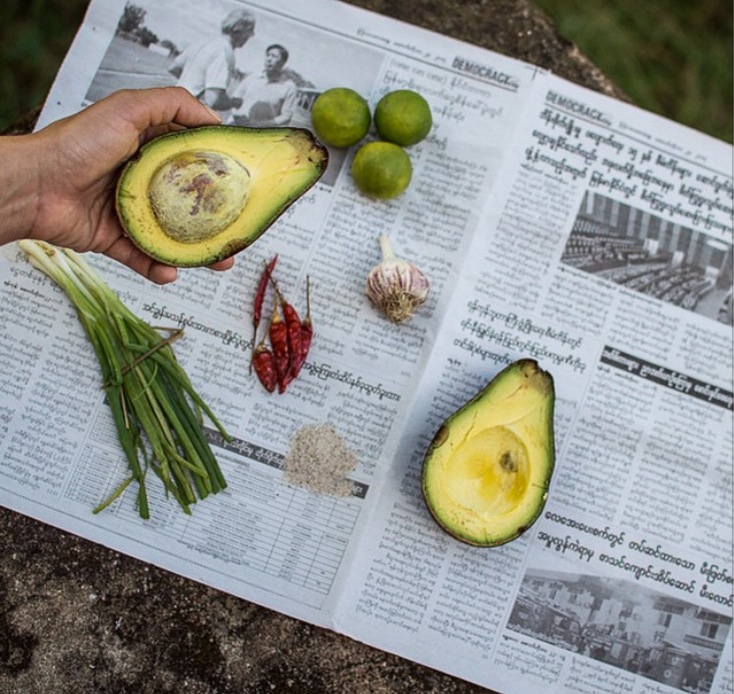 "Utensil-free" Burmese Rice Paddy Guacamole.
Gabi and Nico (or "Marco and Polo") are no strangers to travel. An anthropologist and a tropical agronomist who share Chinese, Italian, Belgian and French heritage between them, they were already cosmopolitan backpackers who had lived in Addis Ababa, Beijing, Cascavel, Hong Kong, London, Nairobi, Paris and Rabat.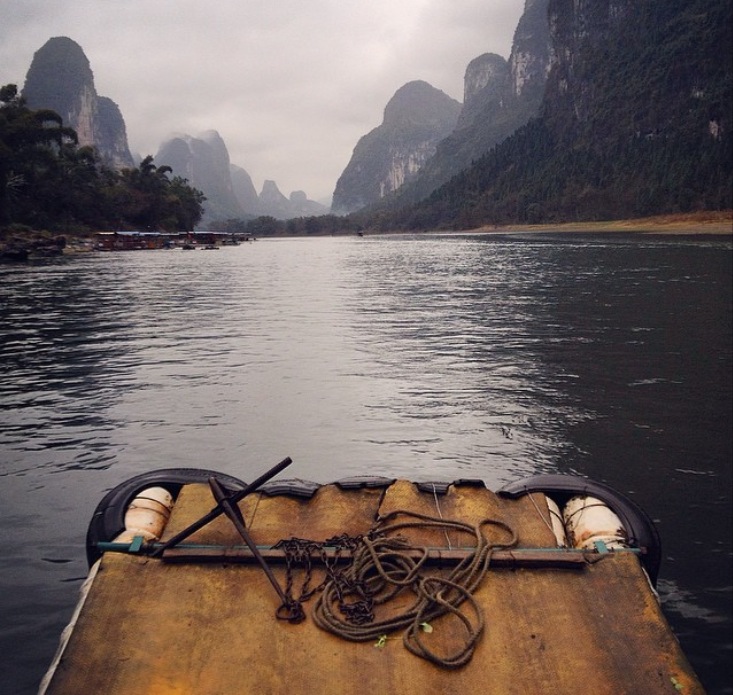 They met in Belgium and decided in Reykjavik that they were going to combine their love of food and adventure by eating their way from Brussels to Hong Kong, traveling only by land. Since the start of their journey last April, the two have covered over 20 countries and discovered an inordinate amount of mouth-watering dishes I never even knew existed.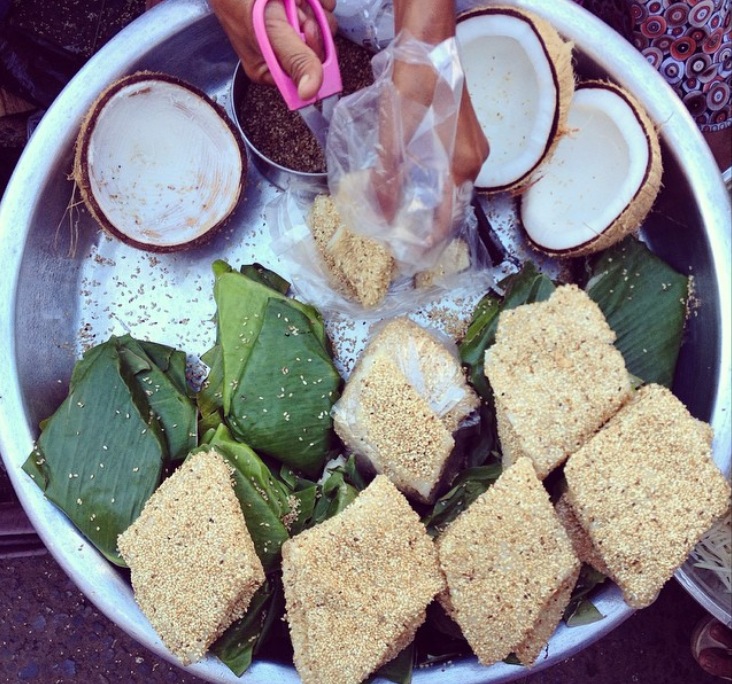 Koh Pieh – coconut glutinous rice cakes cut up and served with shaved coconut, sesame seeds, salt and pepper. Street food in Yangon, Myranmar. 
"Since we both love eating and cooking, what better way to engage with others than through food? Where our language skills would be lacking in some countries, food as a universal language would provide a bridge. Food is also one of the best representations of nature being translated into culture."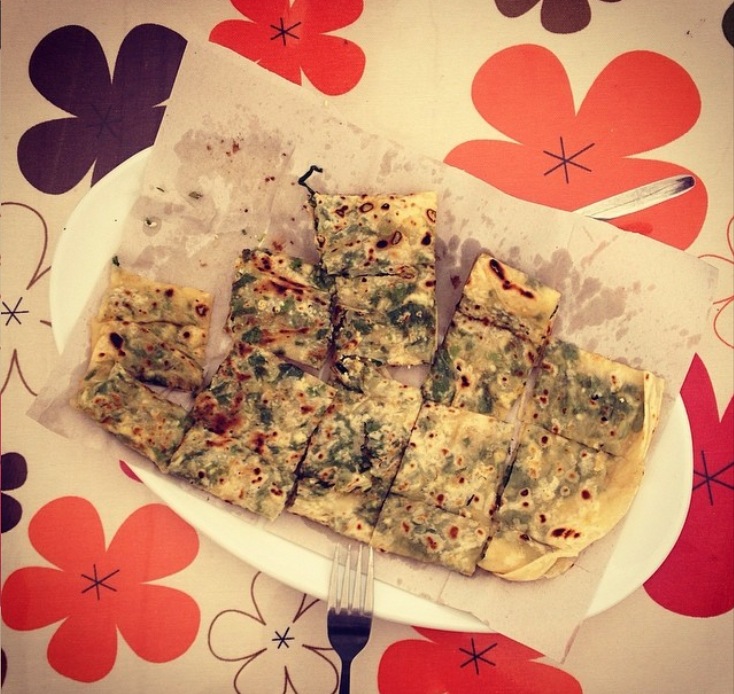 Above: Ispanakli peynirli katmer, street food in Turkey / Below: Carciofi alla Giudia (artichokes). They look like beautiful flowers and taste like heaven.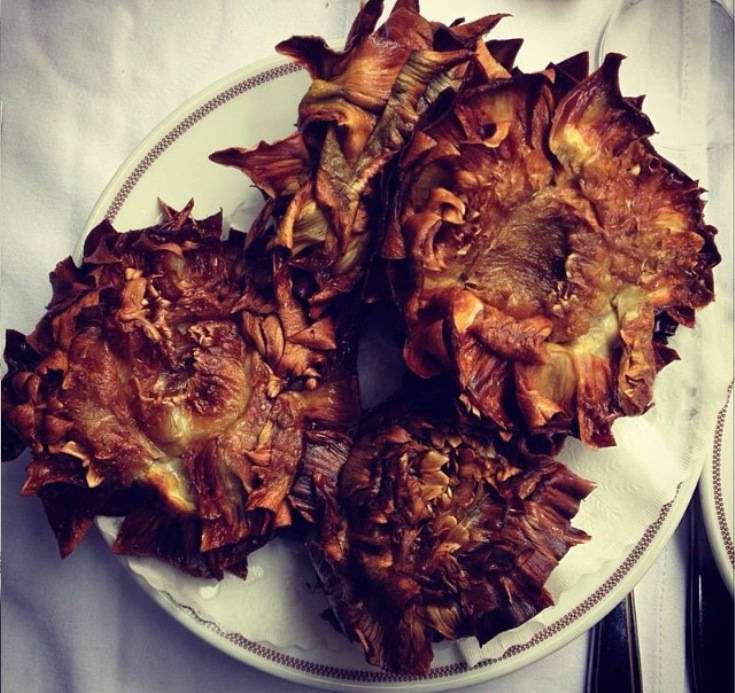 I'll admit the name is a little strange… Funneology? What is that, the study of funnels? Nope, it's a word Gabi and Nico made up to explain their philosophy on the road:
"FUN-NELOGY [FUHN/:L-OL-UH-JEE/:] NOUN.,
1. The science of understanding the world we live in while having fun
2. The art of funneling multiple stories through our own lenses"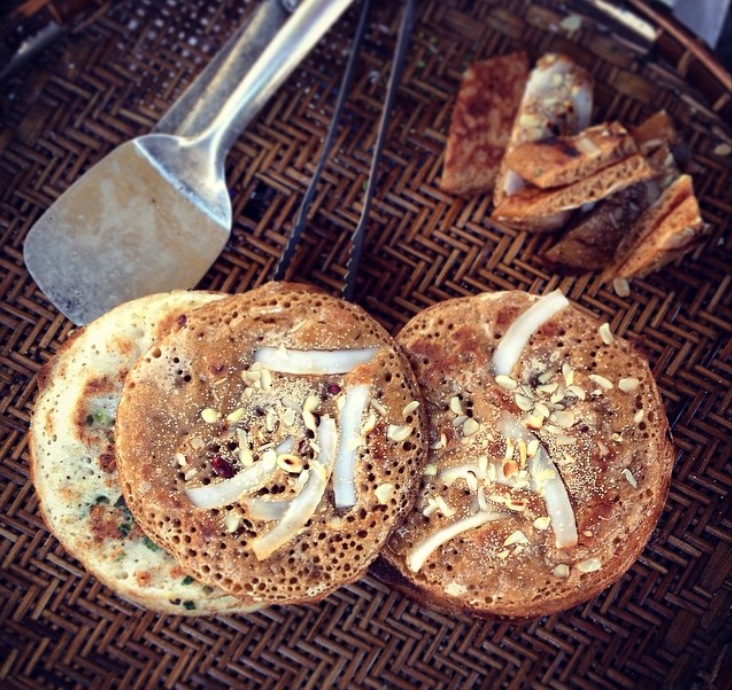 Above: Bein Moun – Burmese Pancakes. Gluten free and not too sweet, these glutinous rice flour pancakes are sprinkled with white poppy seeds, slivered almonds and coconut slices.
These guys don't want you to follow in their footsetps and see what they've seen. They want their blog to act as a funnel, inspiring their readers with weekly stories trickling down the internet to see the world in new ways, to get out there and explore the world and contribute to the humanity's favorite pastime: storytelling.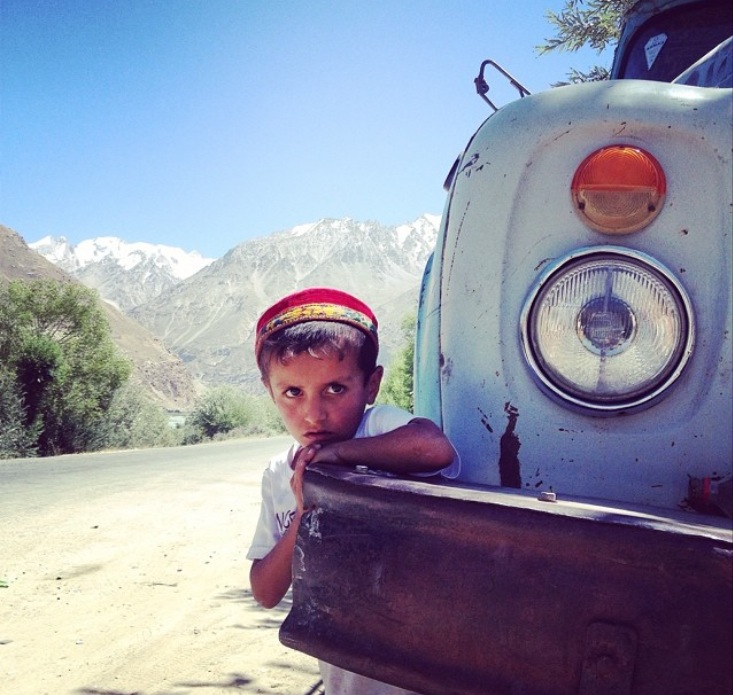 "After travelling for an extended period of time, it is dangerously easy to become slightly blasé about another historic monument, soaring mountains, turquoise rivers or fascinating museums (uh, we have actually only been to one). Thankfully, we are not there yet. But what brings these monuments to life, what makes these mountains awe-inspiring, what makes this village memorable are its people.
It is impossible to become blasé about people."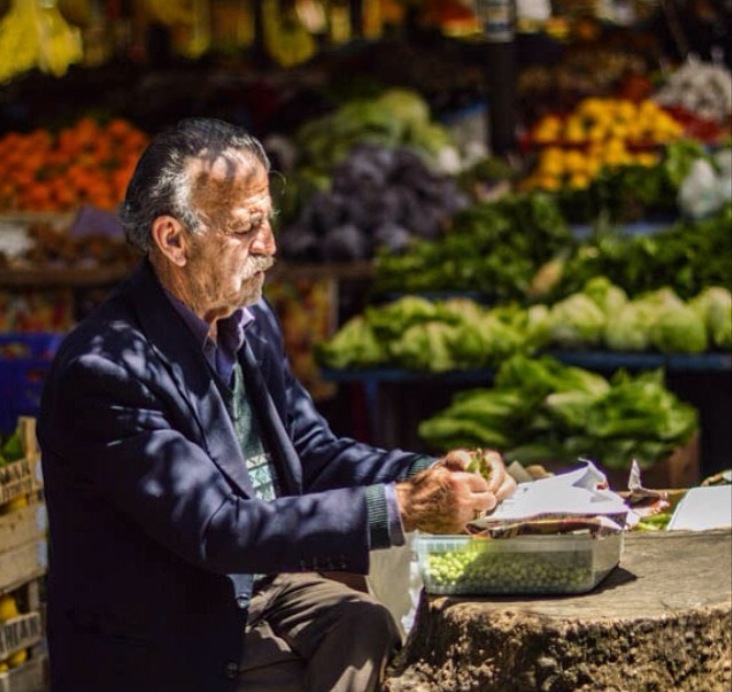 Join Gabi and Nico on their cultural and culinary adventures on their blog, The Funnelogy Channel, and while you're at it follow their mesmerizing instagram account @thefunnelogychannel. It'll sit an urge in you to taste all you can taste, see all you can see. As Gabi and Nico say, "The Revolution will not be Microwaved!"
About this contributor
: 
Rozena Crossman moved to Paris on a whim two-and-a-half years ago. Bilingual assistant by day and adventurer by night, she is relentlessly improving her linguistics in both English and French at the Graduate School of Life.

You can connect with Rozena via her Twitter / Instagram / LinkedIn profiles.