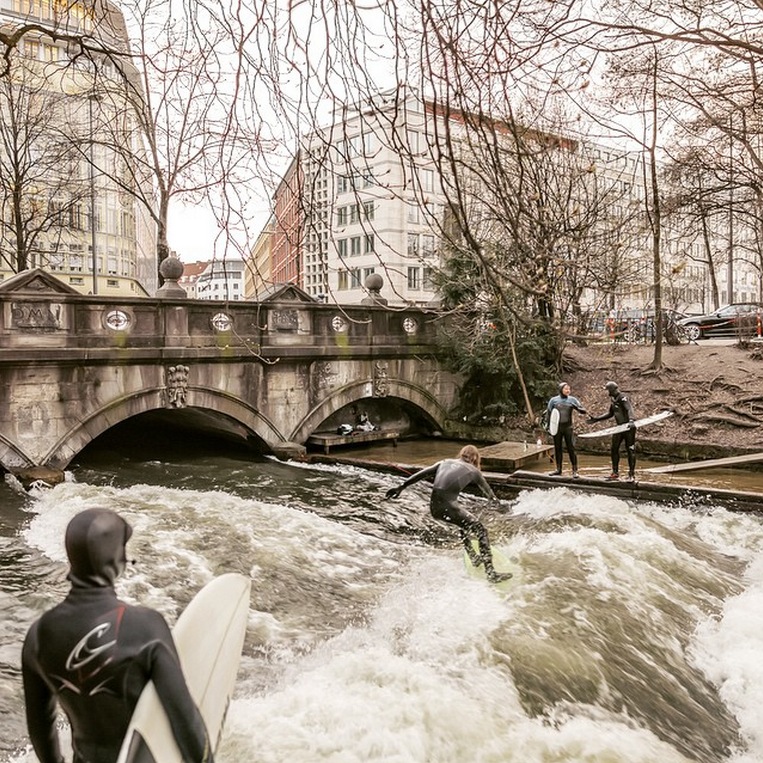 Since the late 1960s, surfers have been gathering by the shallow banks of a small and cold river that flows through a local park in downtown Munich. A city better known for its beer drinking and pretzels has become the unlikely home of a surfing mecca for urban individualists riding a river wave far from the ocean…
Photograph by Luca Locatelli for NatGeo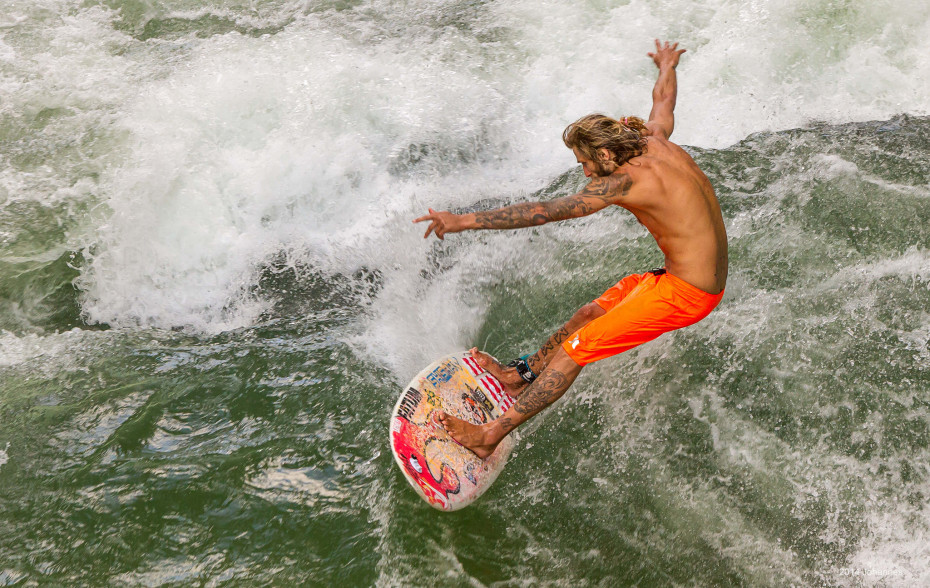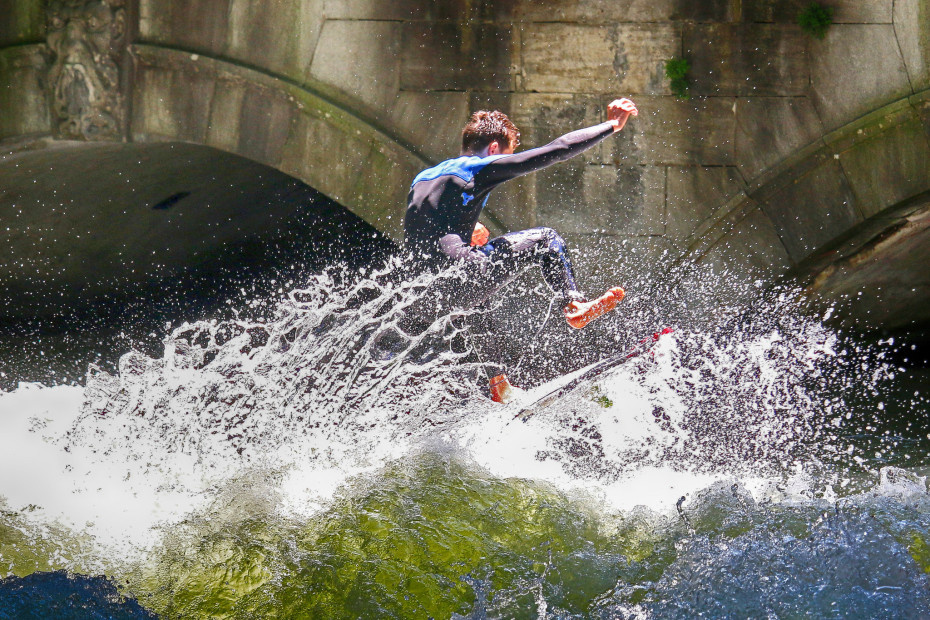 The river Eisbach is man-made 2 kilometer arm of the Isar that flows through the Englischer Garten and just past a bridge near the Haus der Kunst art museum, the river forms a standing wave about 1 metre high. It can be surfed for as long as one's balance holds, attracting a queue of surfers along the bank throughout winter and summer.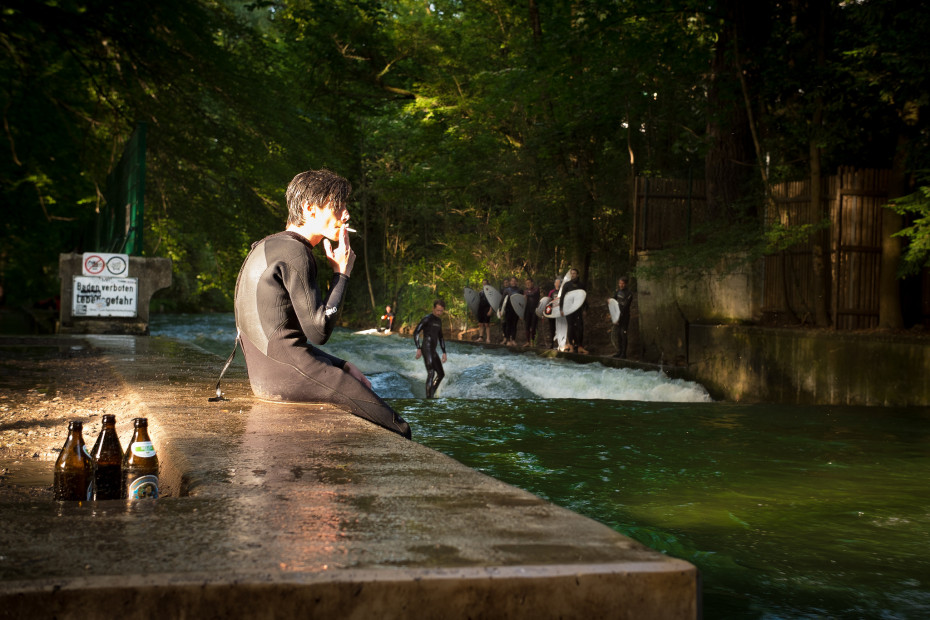 Surfing here however was for a long time forbidden and after 30 years of evading the law, surfers were finally given permission to ride the wave legally in 2010. Before the sport was legalised in the city there had even been talk of demolishing the wave, but a documentary film, "Keep Surfing", gave an international spotlight to the treasured surfing spot and likely encouraged the city to intervene.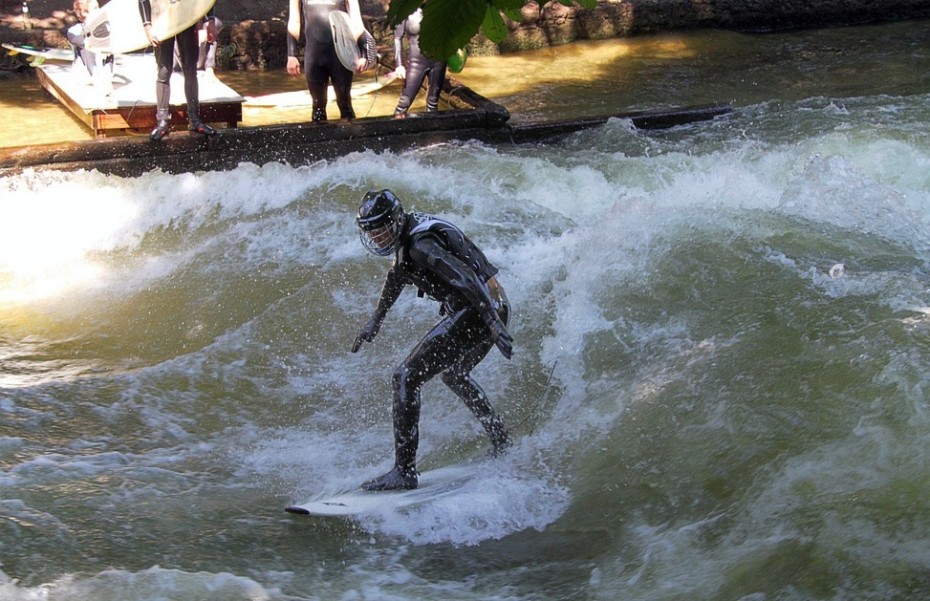 Only skilled and experienced river riders need apply for registered access to the city's Eisbach however, whose icy water flows at a rate of 20 tons per second.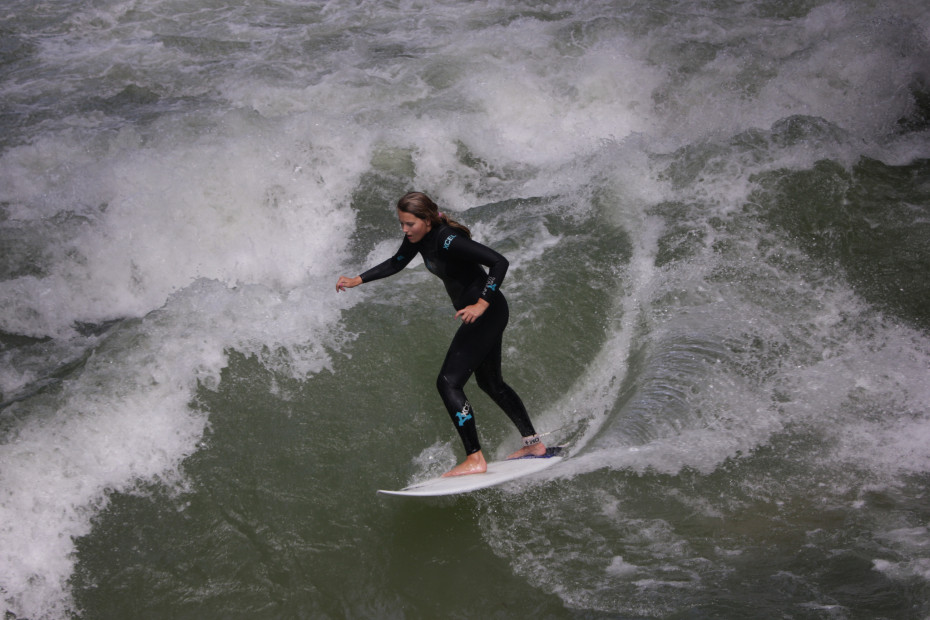 Veteran surferDieter "The Eater" (pictured below), was one of the first surfers to discover Munich's river riding possibilities in the late 60s and still rides the waves everyday with his two grown daughters.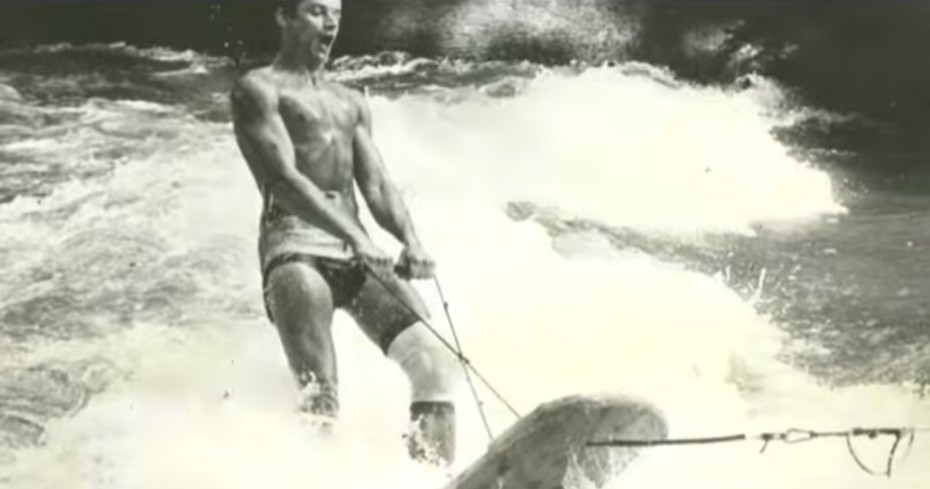 What began almost as a secret surfing society has grown into a iconic urban surfing spot that even hosts surfing competitions and the likes of world famous wave riders like Kelly Slater.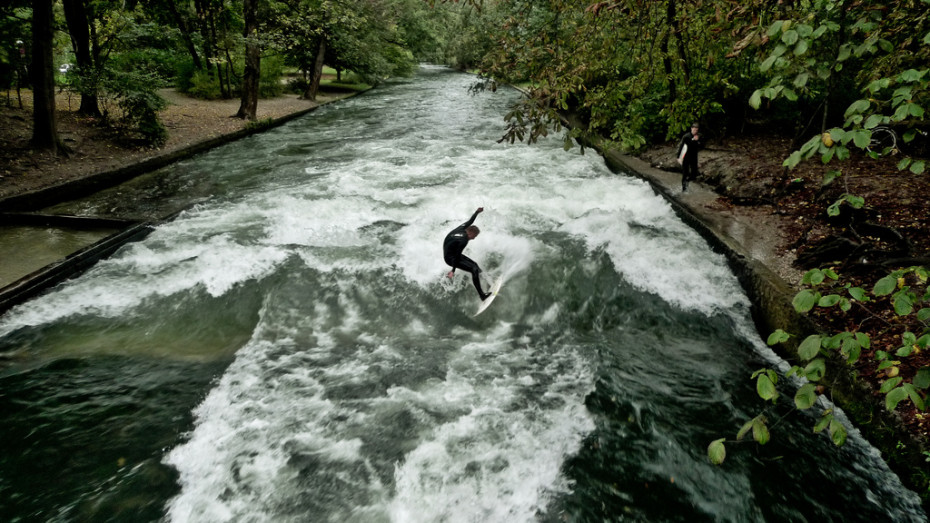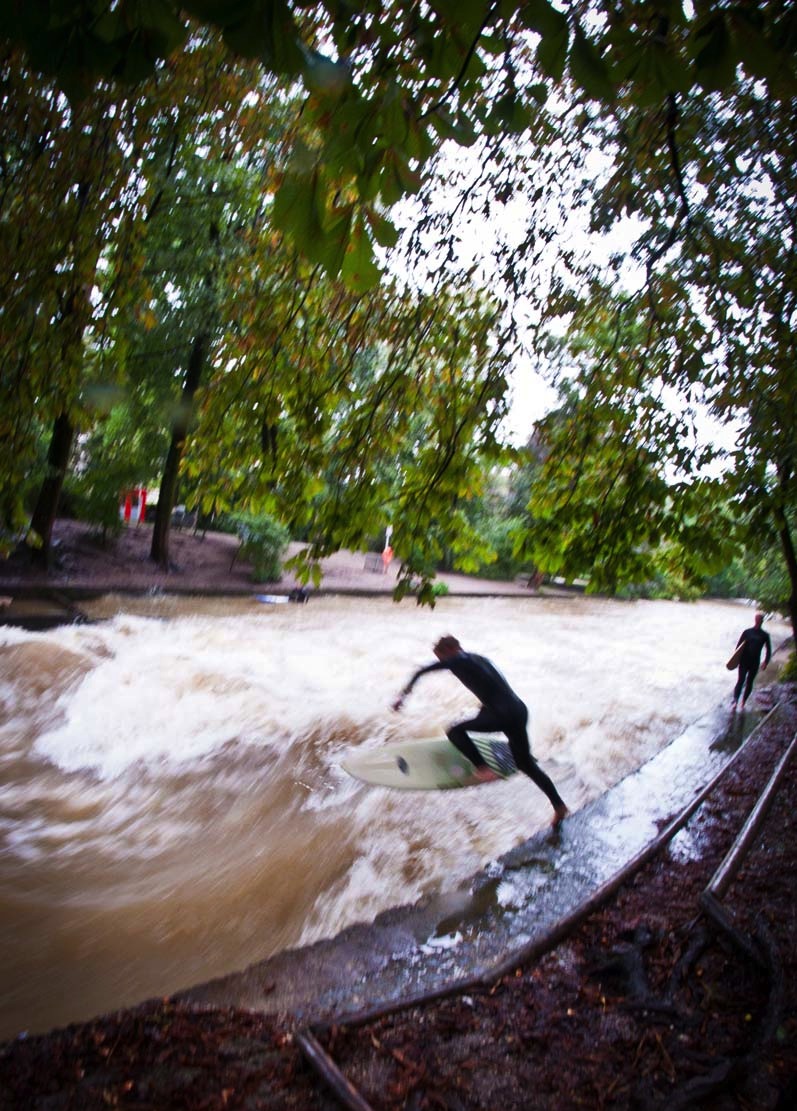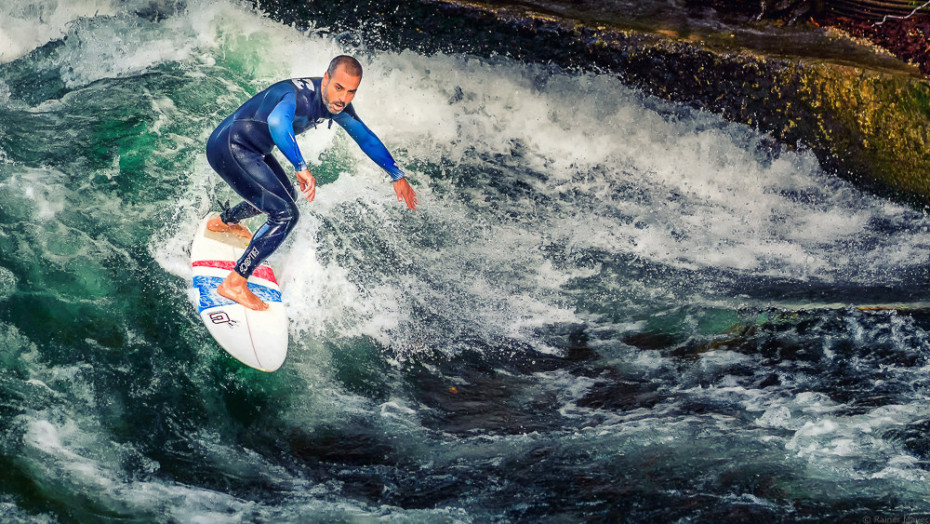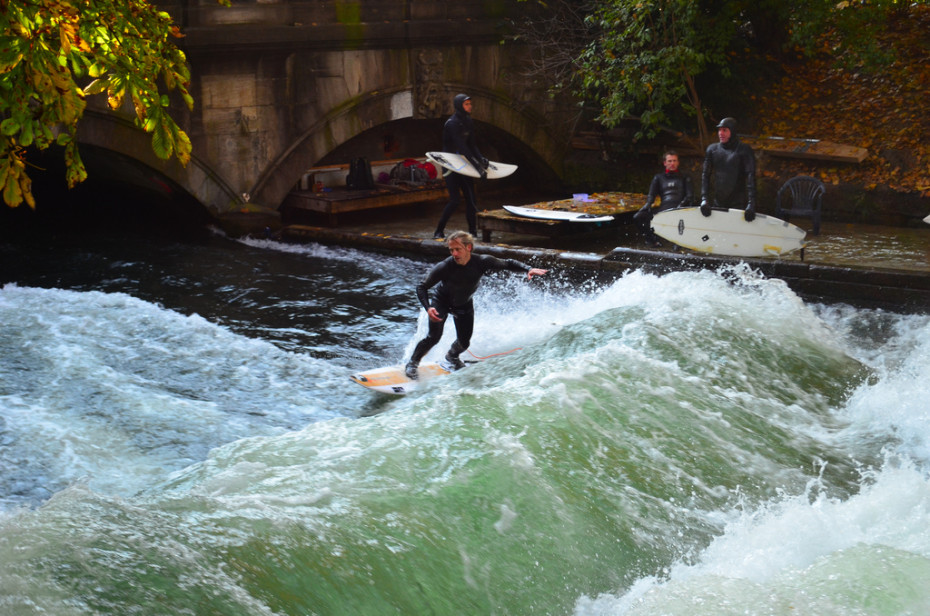 The wave surges 24 hours a day and attracts surfers day and night, summer and winter.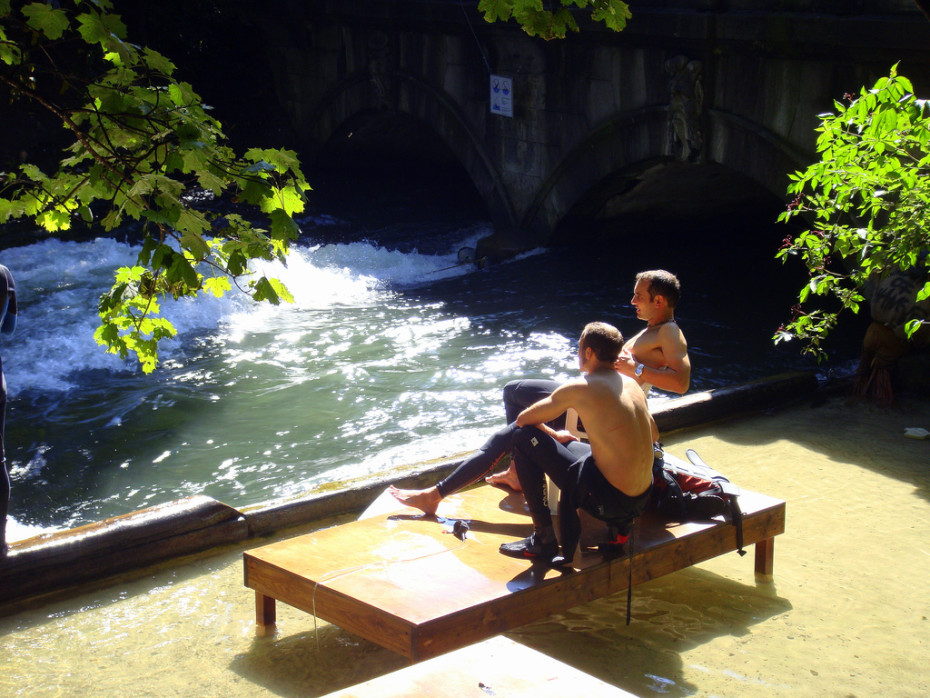 Not bad for a concrete jungle…
Photos via Flickr.