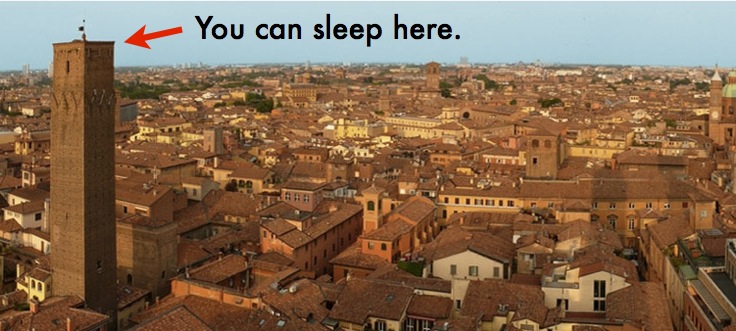 Why sleep under the stars when you can sleep among them? In the Italian city of Bologna, (yep, that awesome place where spaghetti bolognese was invented), there's a 900 year-old tower with panoramic views over the cityscape and come nightfall, it turns into private hotel for two.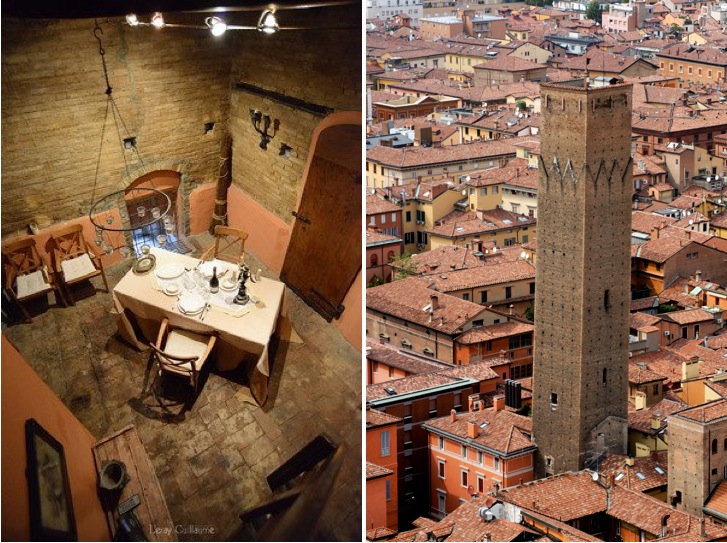 Taking hospitality to new heights, literally, the Torre Prendiparte can all be yours for the night to play king and queen of the castle in one of the oldest structures to remain in the city. Just remember, there's no elevator!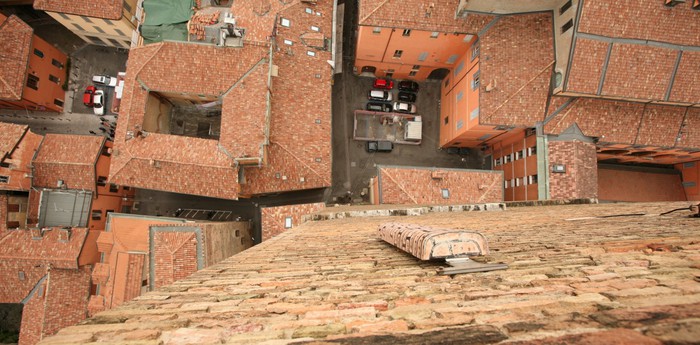 During the day, the tower is its own museum open to the public; twelve floors full of history from the restored dungeon with medieval graffiti to its lookout terrace 200 feet above the city. But when the sun goes down, the owner of the tower Matteo Giovanardi welcomes his guests for the night and leaves them with the keys to the tower.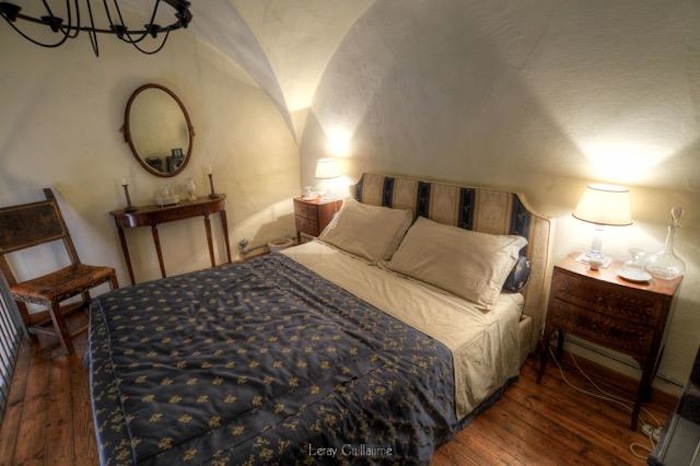 It was built in the 7th century by the Prendiparte family, who would have owned a good chunk of the city back then, including other palaces and towers. Nicknamed the "coronata" for its characteristic crown-shaped lines towards the top of the tower, its original purpose was to protect the Prendiparte family from enemy attack but also to serve as a symbol of their power in the medieval city.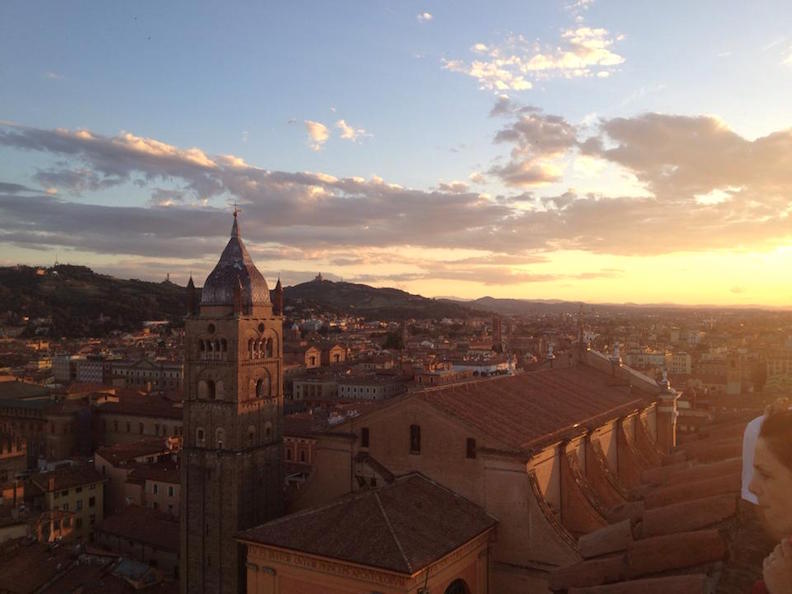 Looking out over the Bologna's rooftops with a glass of wine in hand, you'll no doubt get a taste of some of that power. (Think Cersei Lannister, fellow "Game of Thrones" fans).
It later became a place of study for monks and in the 18th century, turned into a prison for crimes against the church, evidence of which can still be found in the dungeons through fascinating etchings and drawings on the walls.
On a lighter note, in addition to the penthouse digs, you can also hire a chef to cook for you, as well as musicians to serenade you through a candlelight dinner. Basically, if you want to live like a King and pull out all the stops, the Torre Prendiparte has you covered.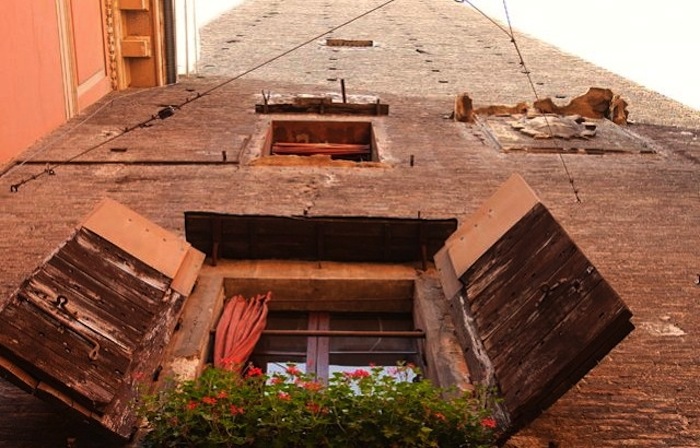 Of course, being the king of the castle doesn't exactly come cheap and will set you back €500 for one night. I'd recommend this for a very special occasion, just make sure your king or queen doesn't suffer from a fear of heights.
You can reserve your night among the stars of Bologna via the tower's website here.