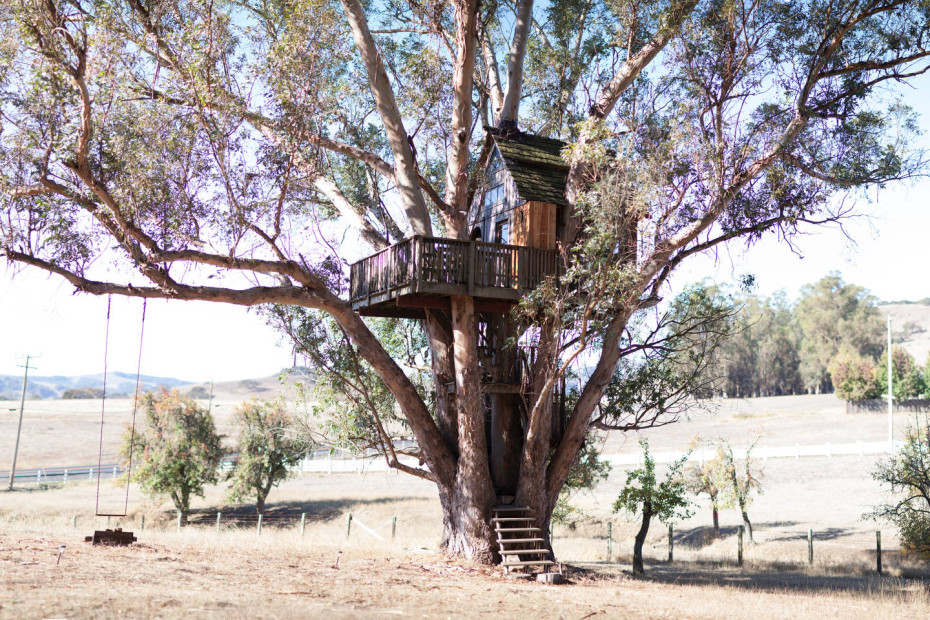 Hippie house-hunting is one of my favourite past-times on the internet; searching for a piece of that free-spirited way of life that us city folk long for. Today I discovered a historic art studio in California's wine country that's reinvented itself as a cozy AirBnb escape for those seeking a nostalgic bohemian paradise. Aren't we all?!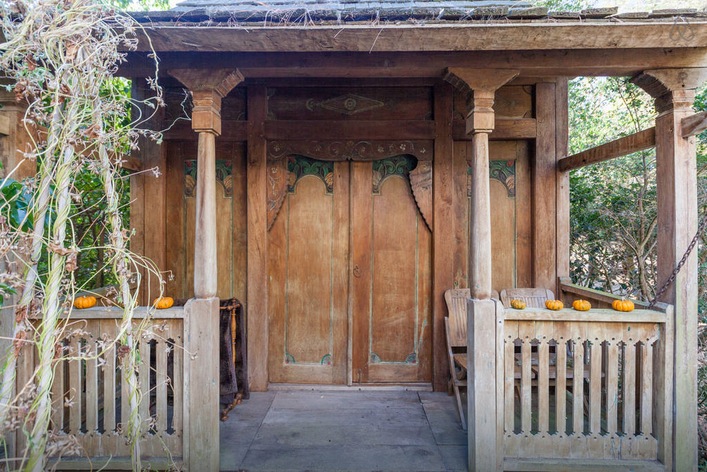 The iconic rock band The Grateful Dead stayed and played on the property in the 1970s when the Petaluma abode functioned as a glass blowing co-operative/ artist's hippie commune called Swallowtail Studios. The band once practised in this very barn pictured below…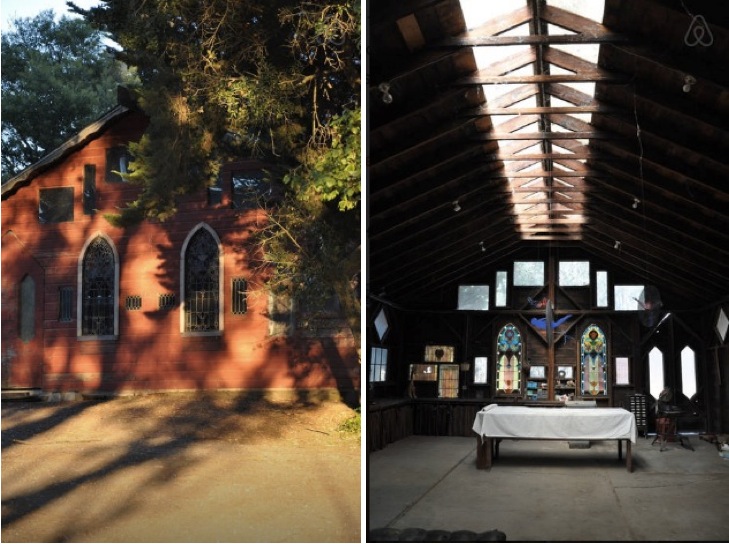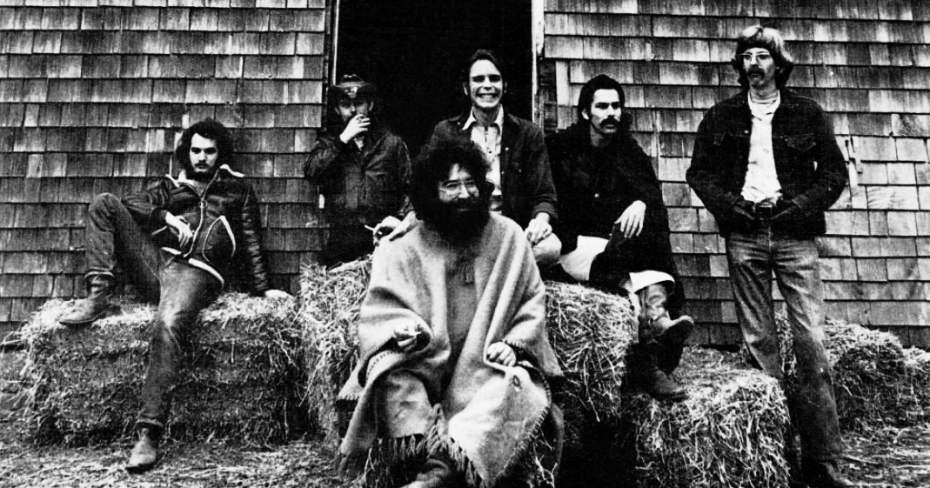 The Grateful Dead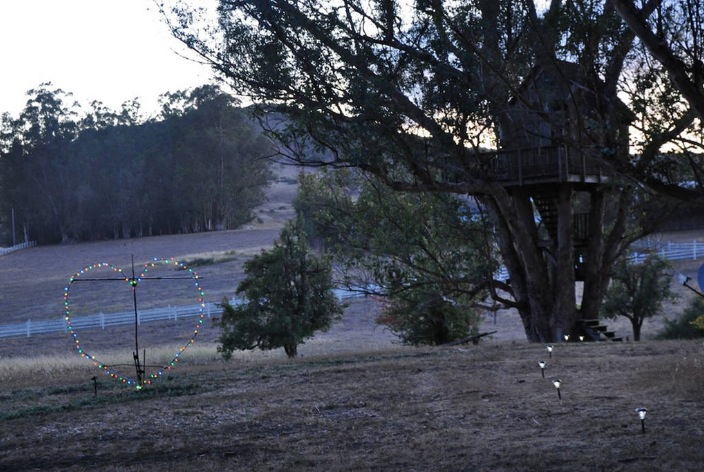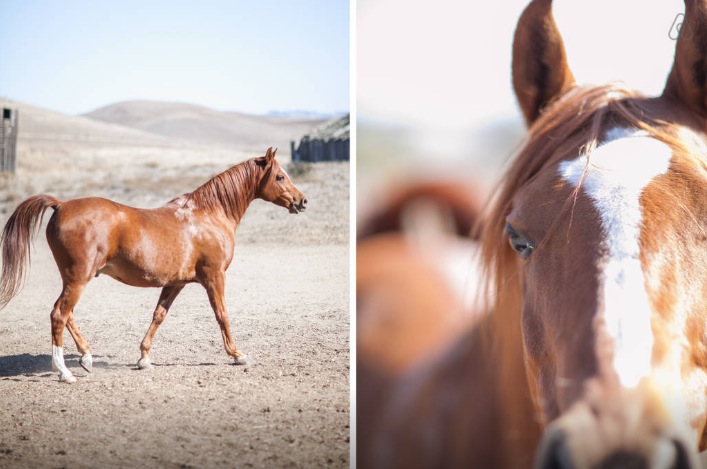 With vineyards and ranches for neighbours, as well as 6 beautiful Arabian horses in pasture next door, Swallowtail has three different AirBnB accommodations to choose from…
First is the Indonesian-inspired cottage made entirely of carved wood with beautiful stained glass windows.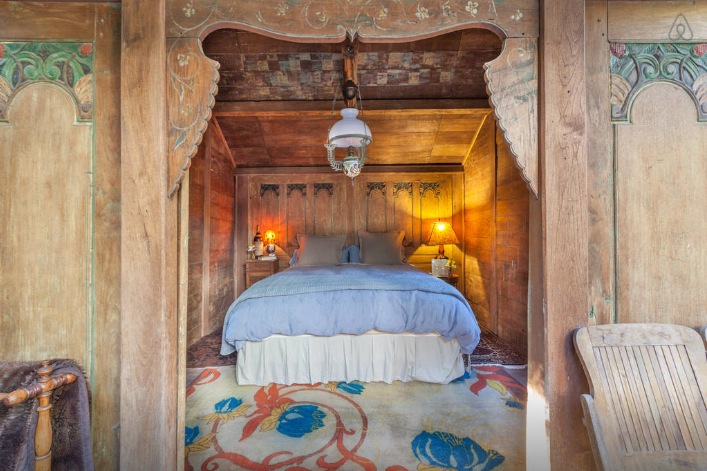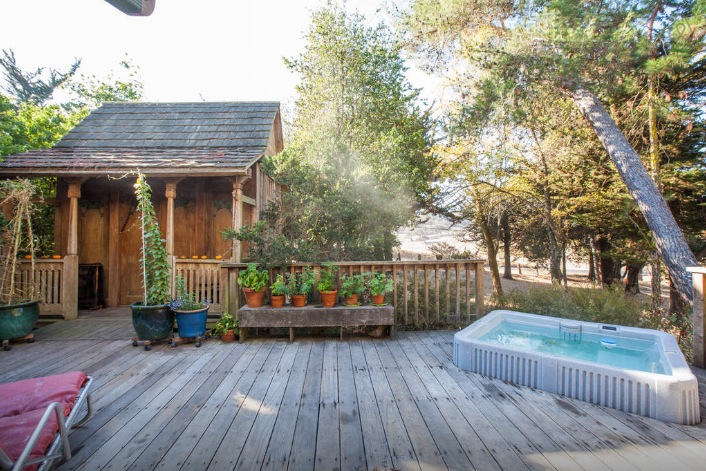 Bonus feature is the hot tub on the large deck.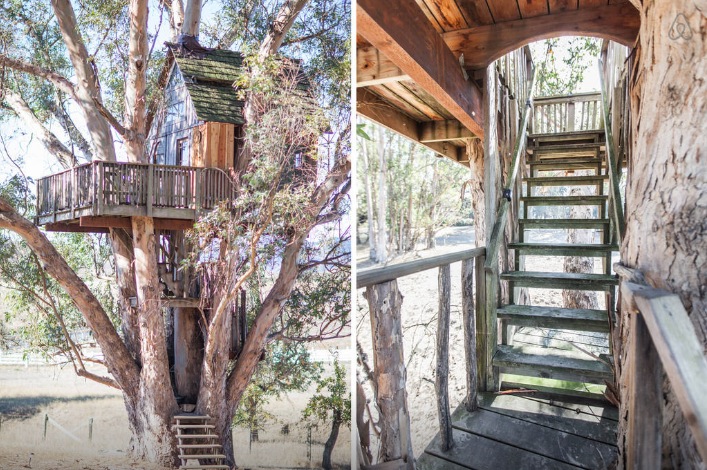 Next up on the property is a romantic multi-levelled treehouse nestled securely 30 feet up in a majestic multi-trunked 110 ft. eucalyptus tree…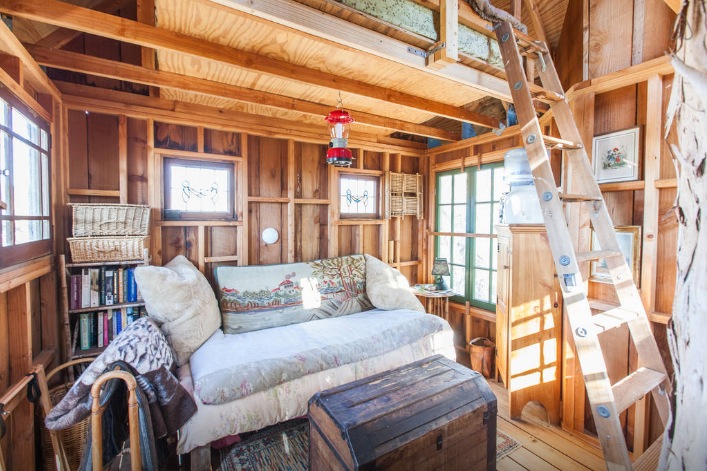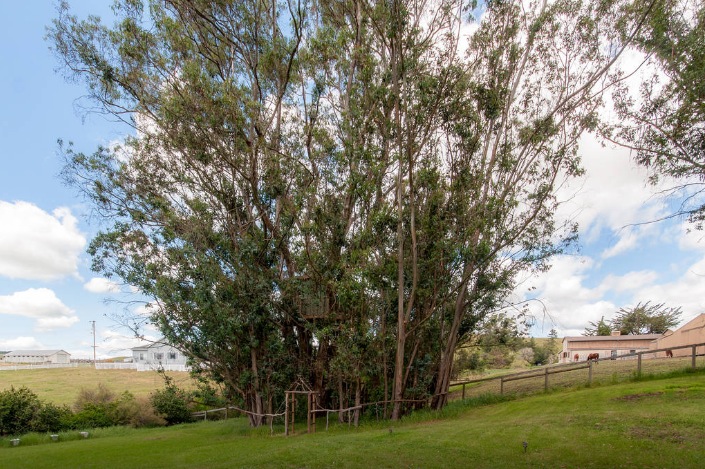 But that's not the only treehouse on the property. Do you see the second one hidden inside its own secret little forest?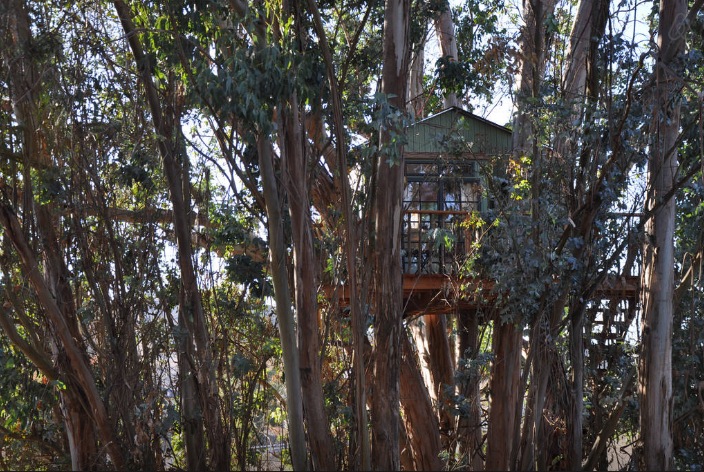 I think this one is my favourite, complete with French doors, cozy duvet and stained glass windows in a nod to the property's glass-blowing heritage.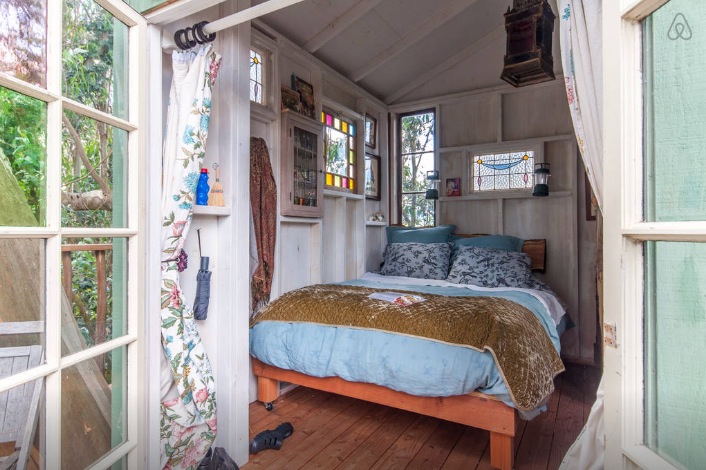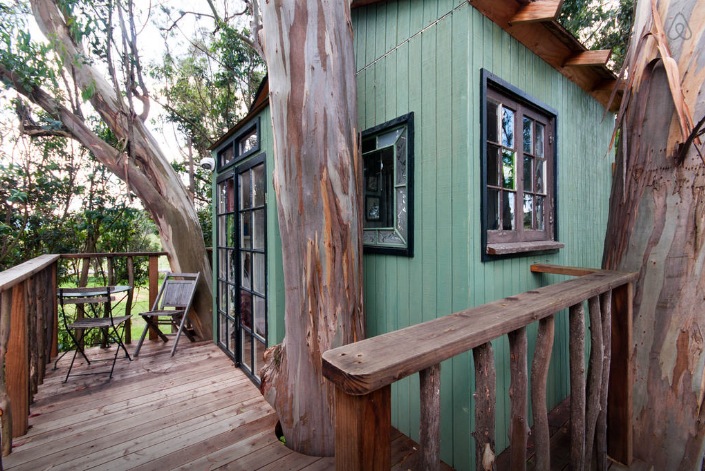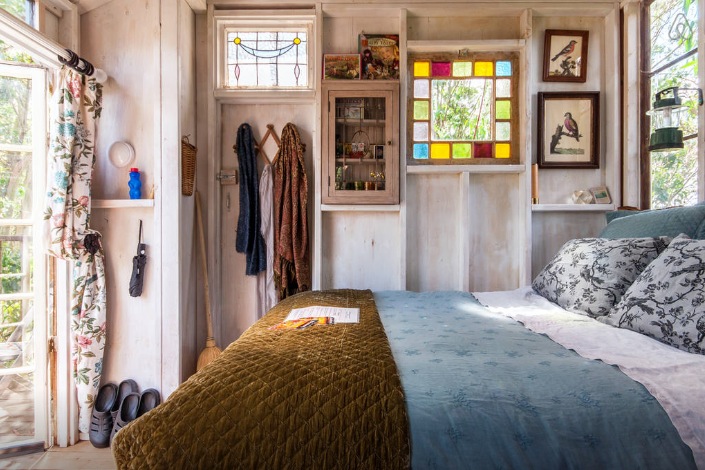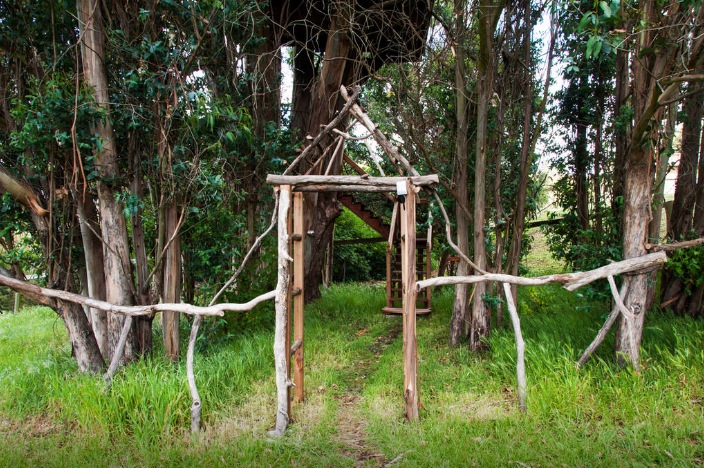 For all the AirBnB accommodations at Swallowtail, a legendary breakfast will be served on the patio of the main house. Whichever one you choose, none of them will set you back more than $175 per night– a luxury escape on a hippie's budget!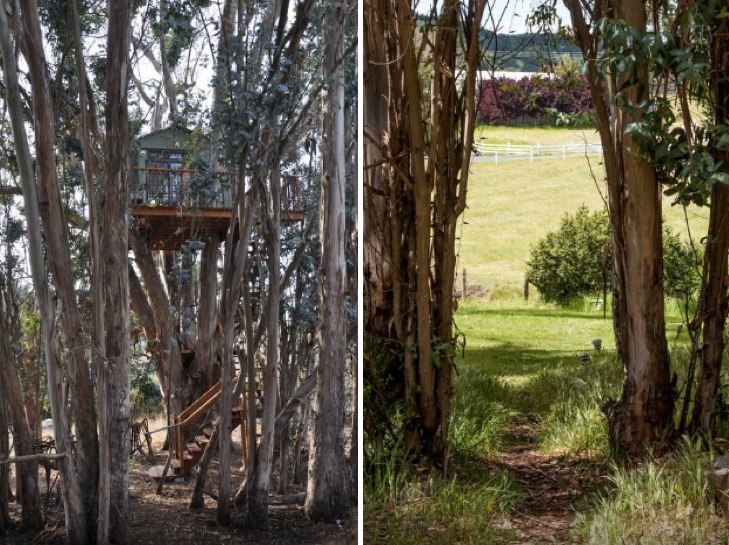 Find the AirBnB listings for the Indonesian artist's cottage here, and the two tree houses here and here.