When NASA tests habitation on Mars, they do it at a station in the Mojave Desert. This is a landscape that was chosen to be most representative of another planet and it's also where Andrea Zettler, American sculptor, installation artist, and investigator of social practice, set up her sci-fi campsite.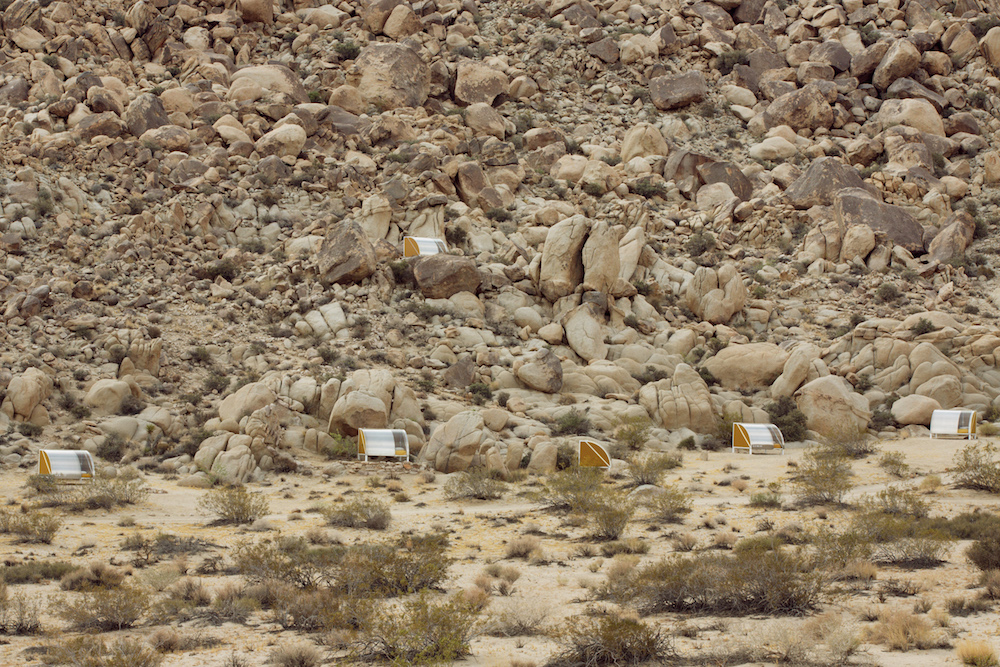 One of Andrea's fantasies is to live on an alien landscape and with this sci-fi pioneer aesthetic in mind, she created the Wagon Station Encampment in the high desert of Joshua Tree California. The twelve elevated sleeping pods camouflaged amongst the boulders that surround them, are located on Andrea's property, which she opens up twice a year to artists, designers, hikers, campers or anyone who feels an affinity with her mission; "an ongoing endeavor to better understand human nature and the social construction of needs".
The encampment began simply as a "guest house" facility built by Andrea for her friends and collaborators who visited regularly.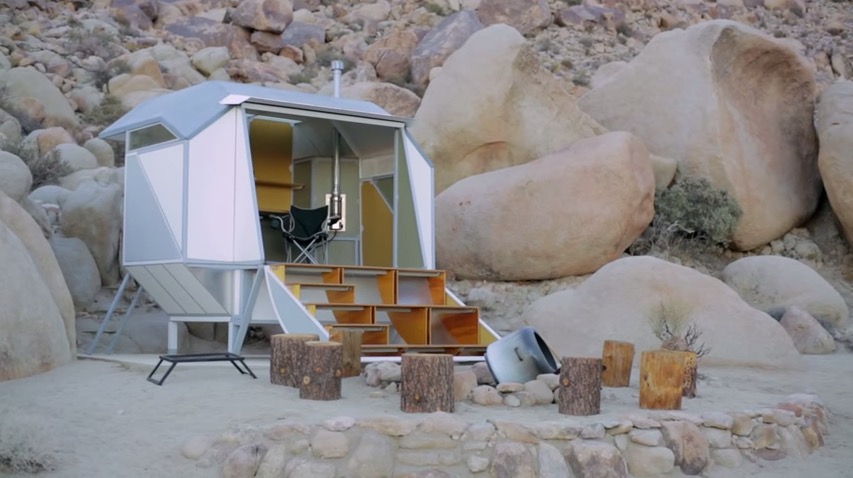 What she calls her "institute of investigative living" has since evolved into a second, more efficiently designed generation of wagons, open to the public through an application process.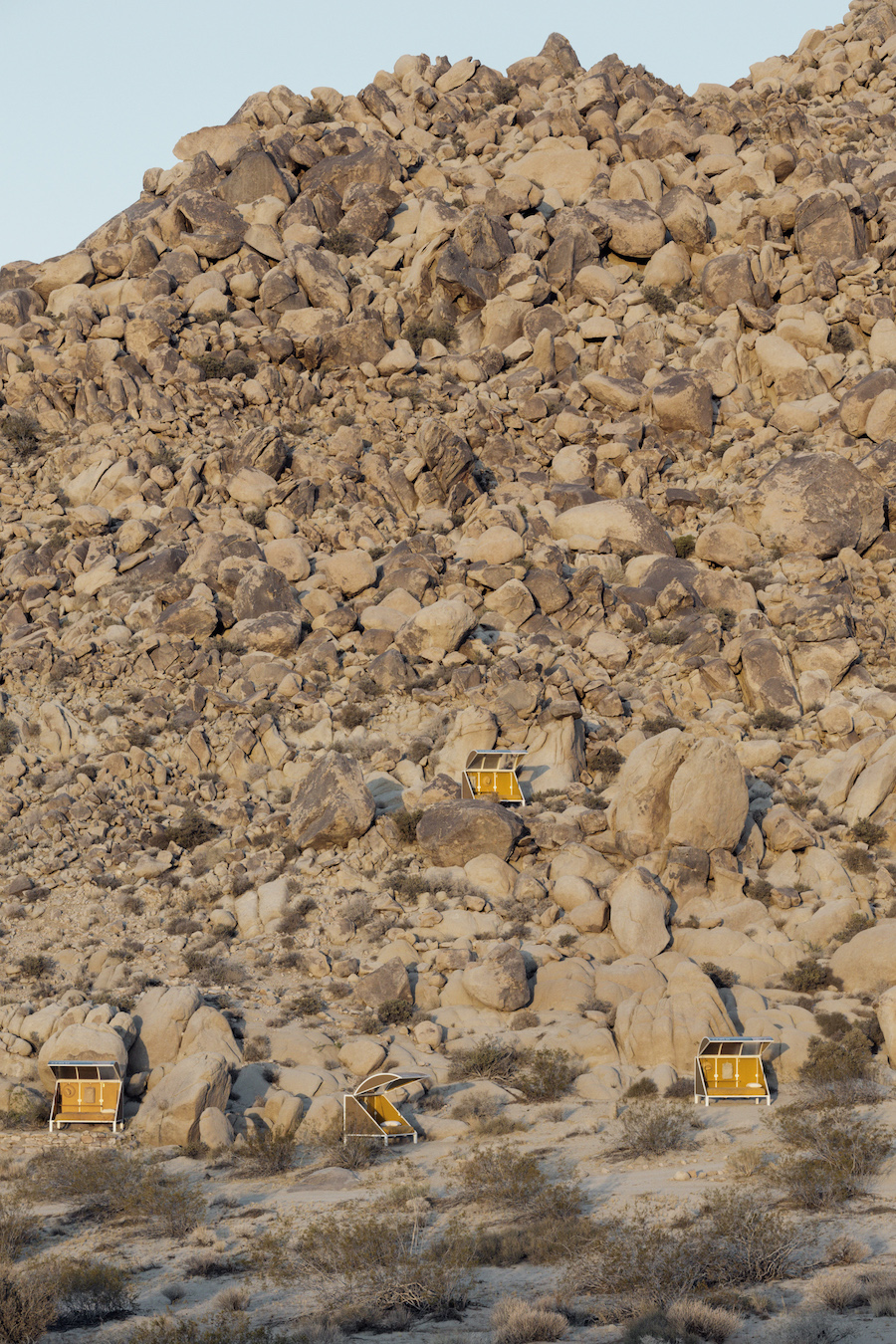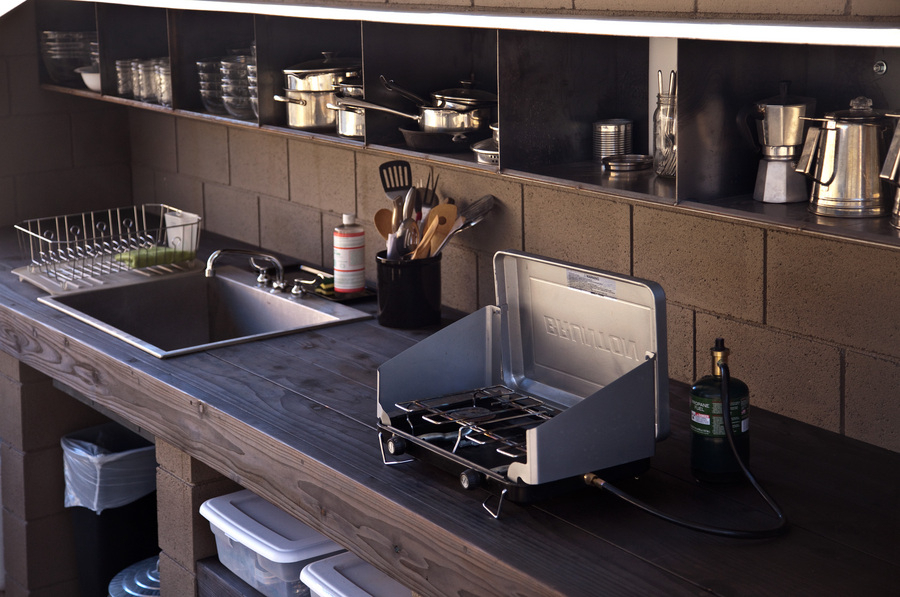 The Encampment is open during two "open seasons" each year when the site comes alive with an intimate new community: one month in the fall (usually October) and one month in the spring (generally between April 15th and May 15th).
Each "open season" is divided into week-long sessions and visitors ideally stay for 1 or 2 sessions. Campers can spend time with fellow creatives and travellers in the communal outdoor kitchen and are encouraged to personalise their pods during their stay.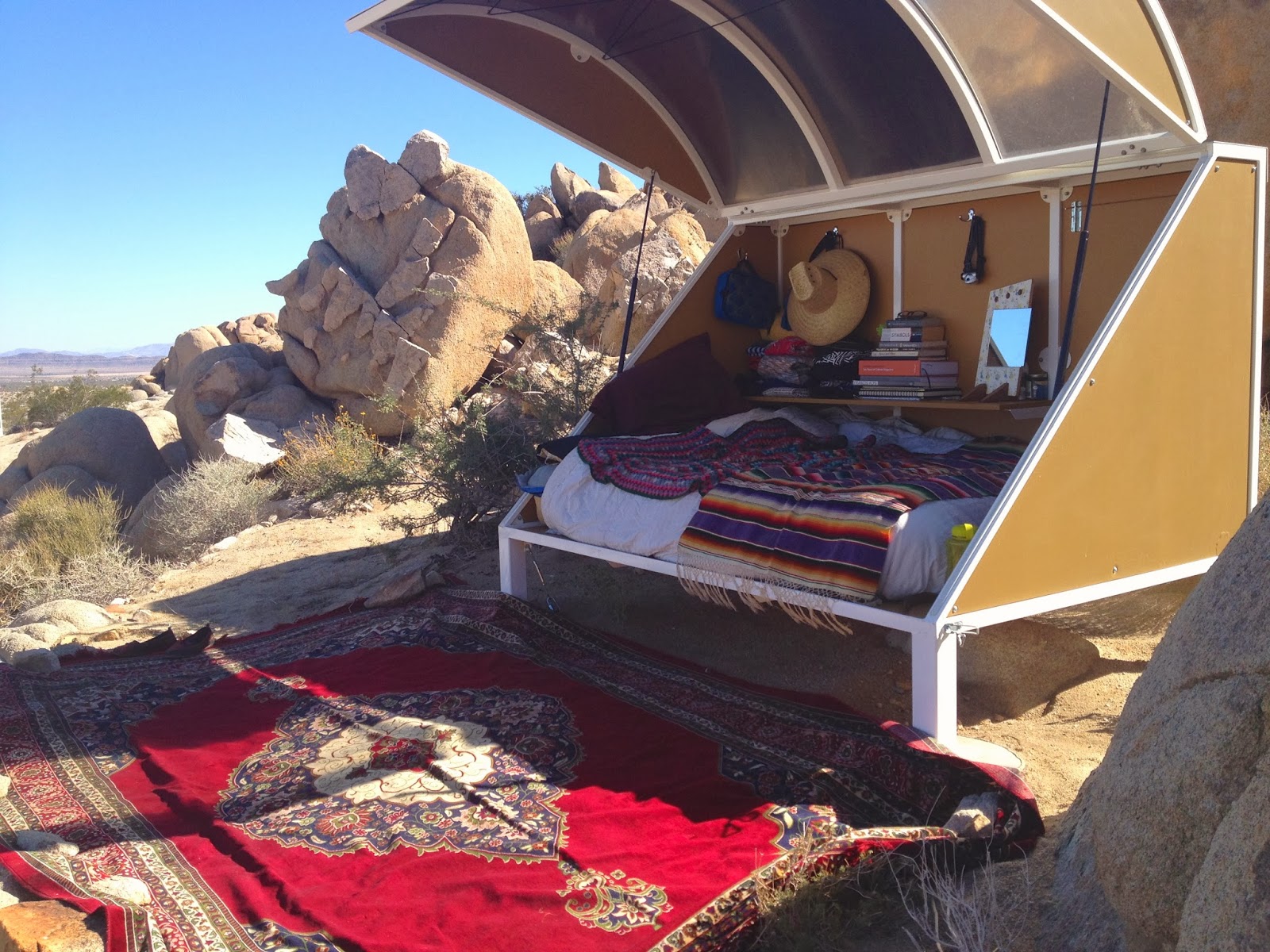 Over the last few years, staying at the Wagon Station Encampment has been free of charge, however, as interest has grown, so has the work and effort to keep it running. Andrea now asks for a modest $100 weekly fee.
You can get a better idea of what you'd be in for in this short video ↓
The scene might seem a little kooky or "earthy" for some tastes, but if like myself, you feel a pull to the desert (especially Joshua Tree), this certainly seems like an experience worth opening yourself up to.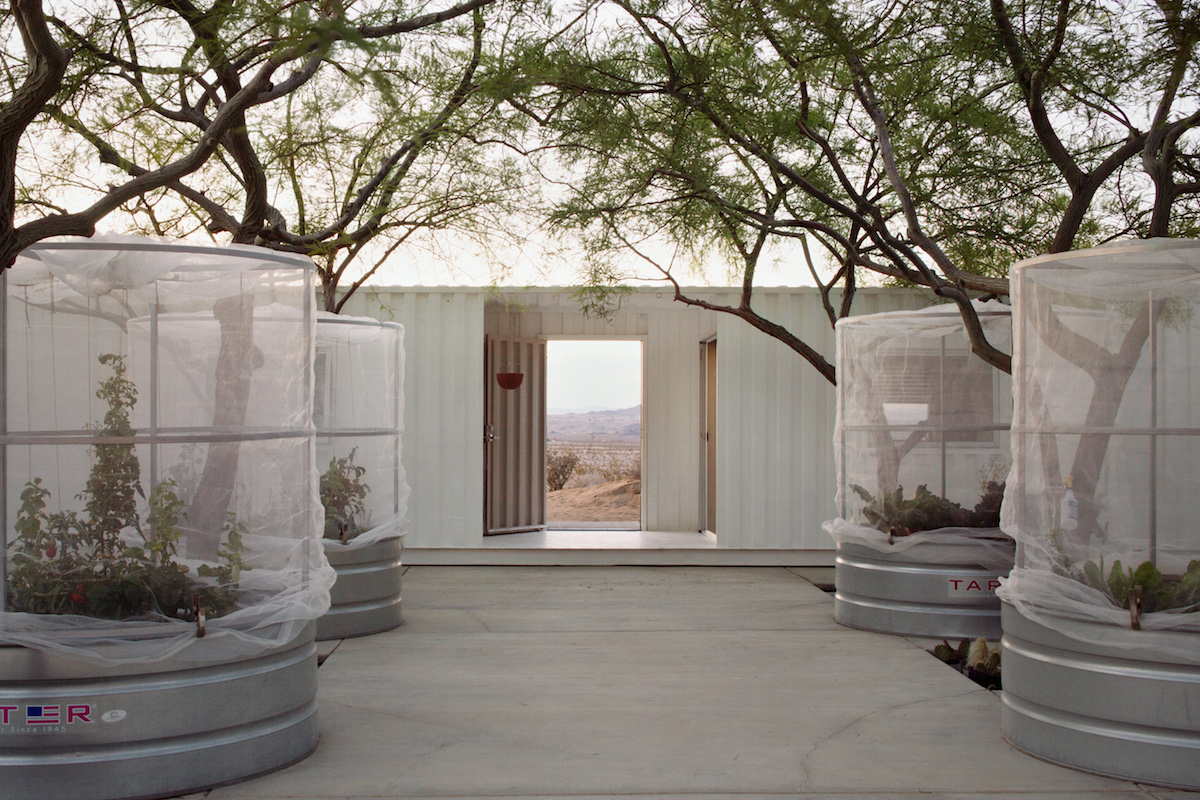 And if camping just really isn't your thing, A-Z West hosts monthly tours if you'd still like to experience the residence without having to sleep in an alien pod.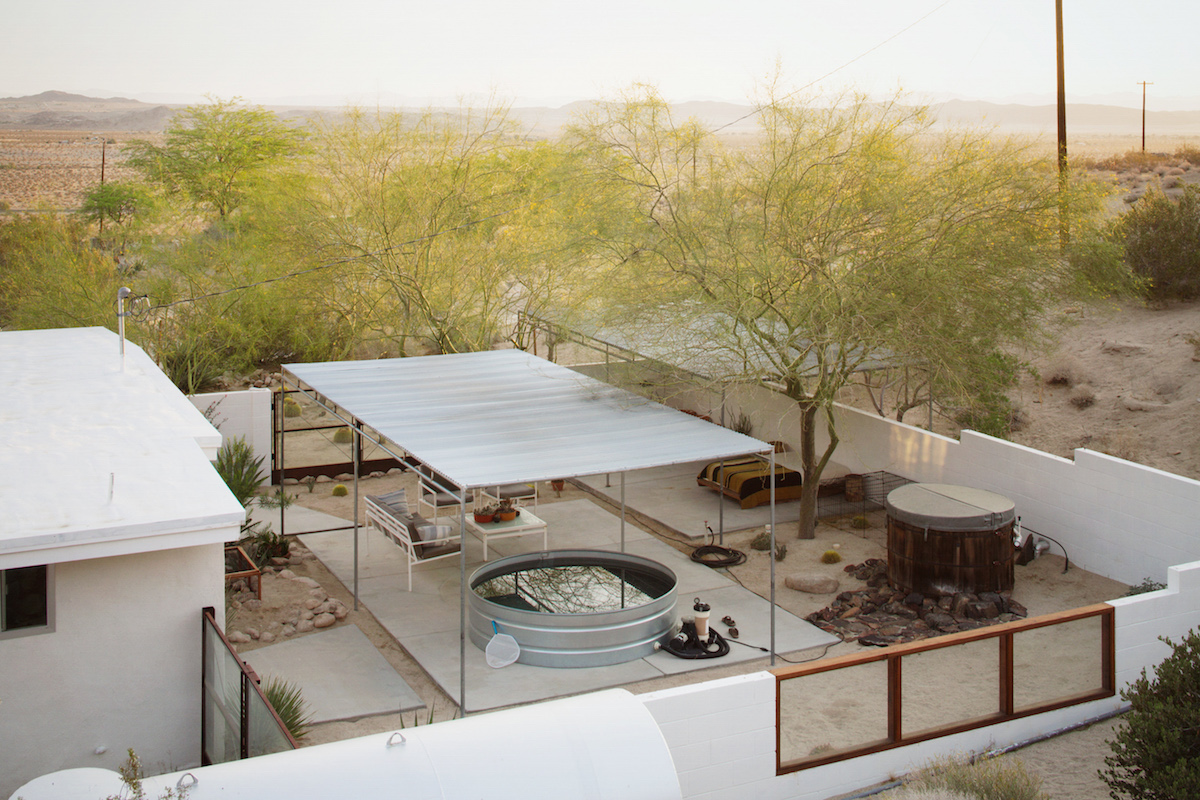 Oh and before we wrap up, just so you don't picture Andrea simply as a glorified Airbnb host, here's some of her past work exploring social construction…