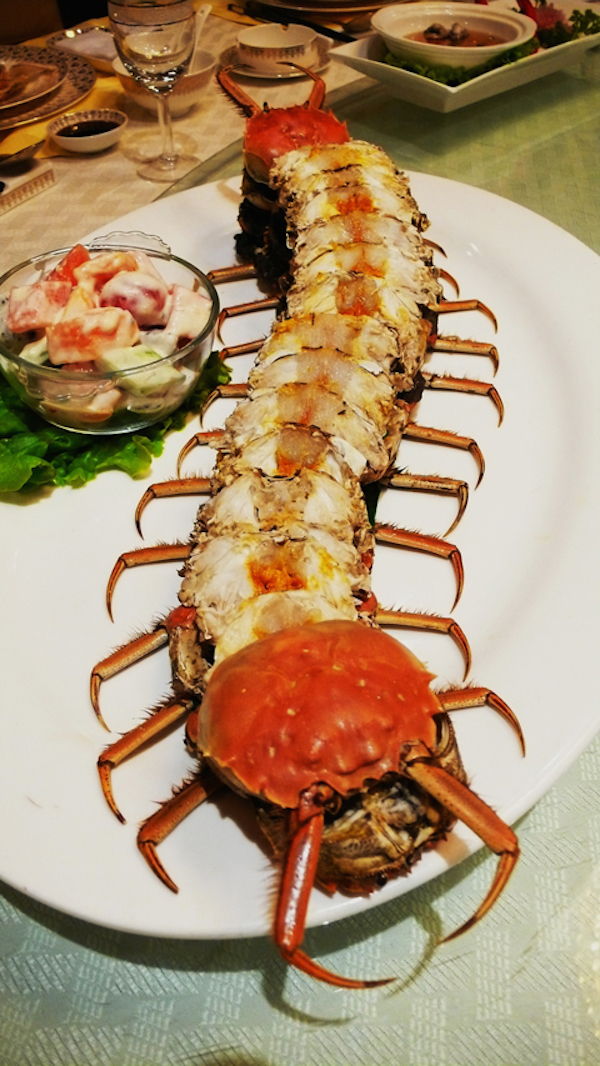 Crab cakes anyone? They should have a museum out of misfortunate mid-century menus. Seriously, what were they thinking? Food styling has come a long, long way. I dare you to make one for your Friday night dinner guests.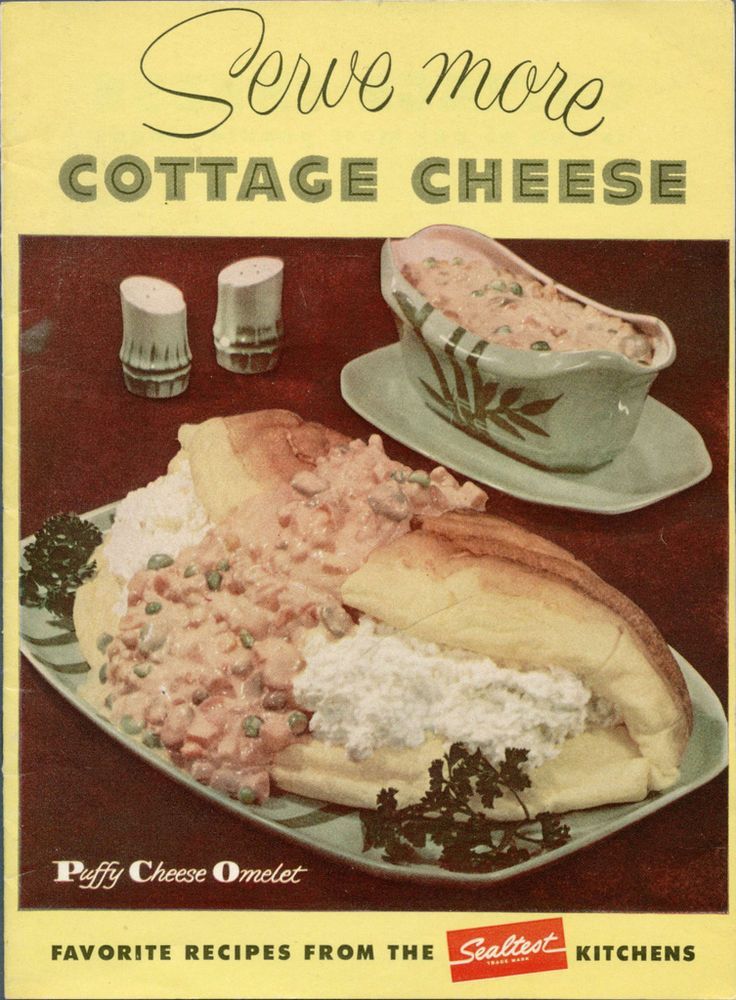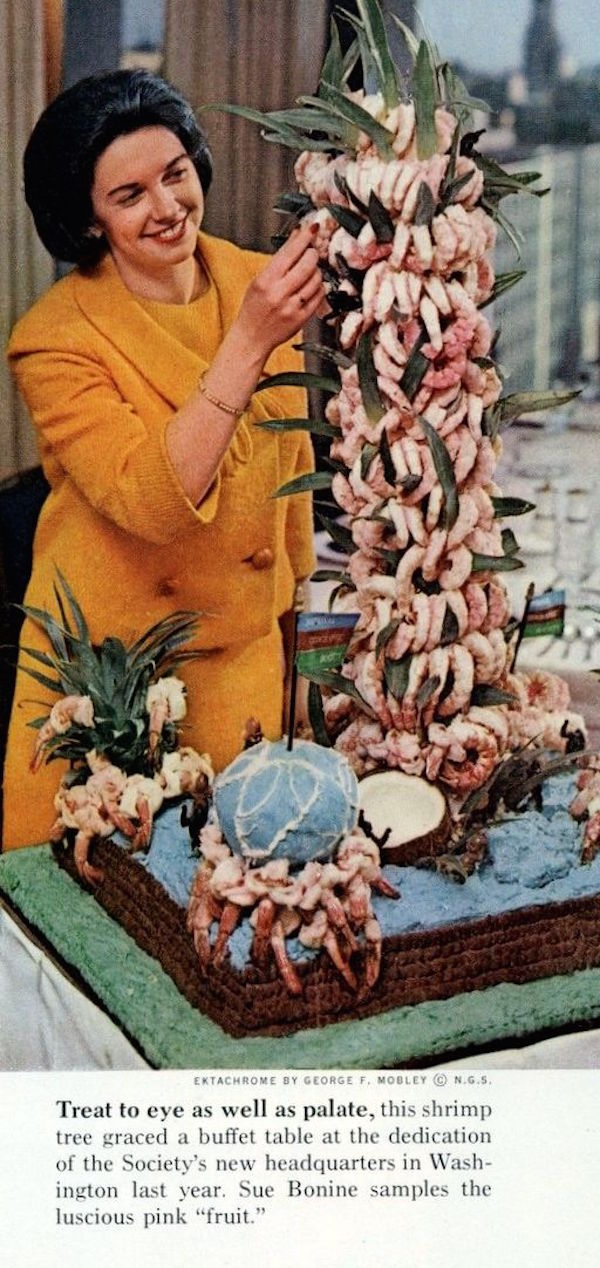 Shrimp Cocktail Tree, found on Pinterest.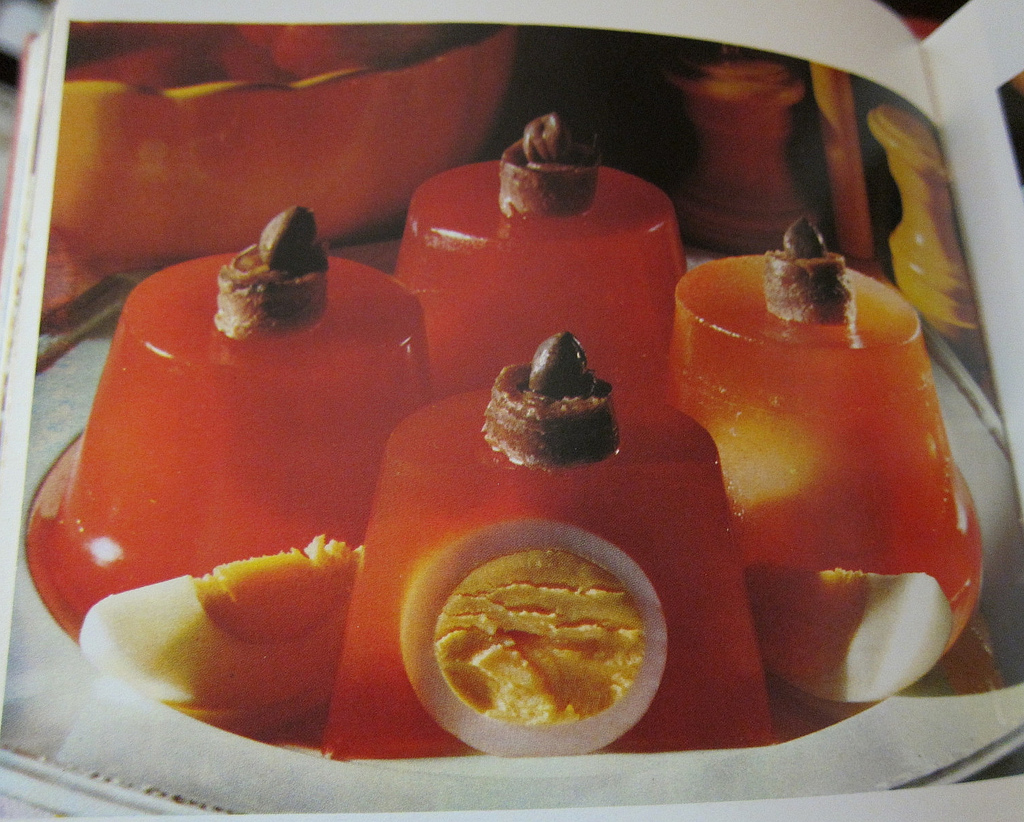 Stanley Kubrick Egg Treats, found on Flickr.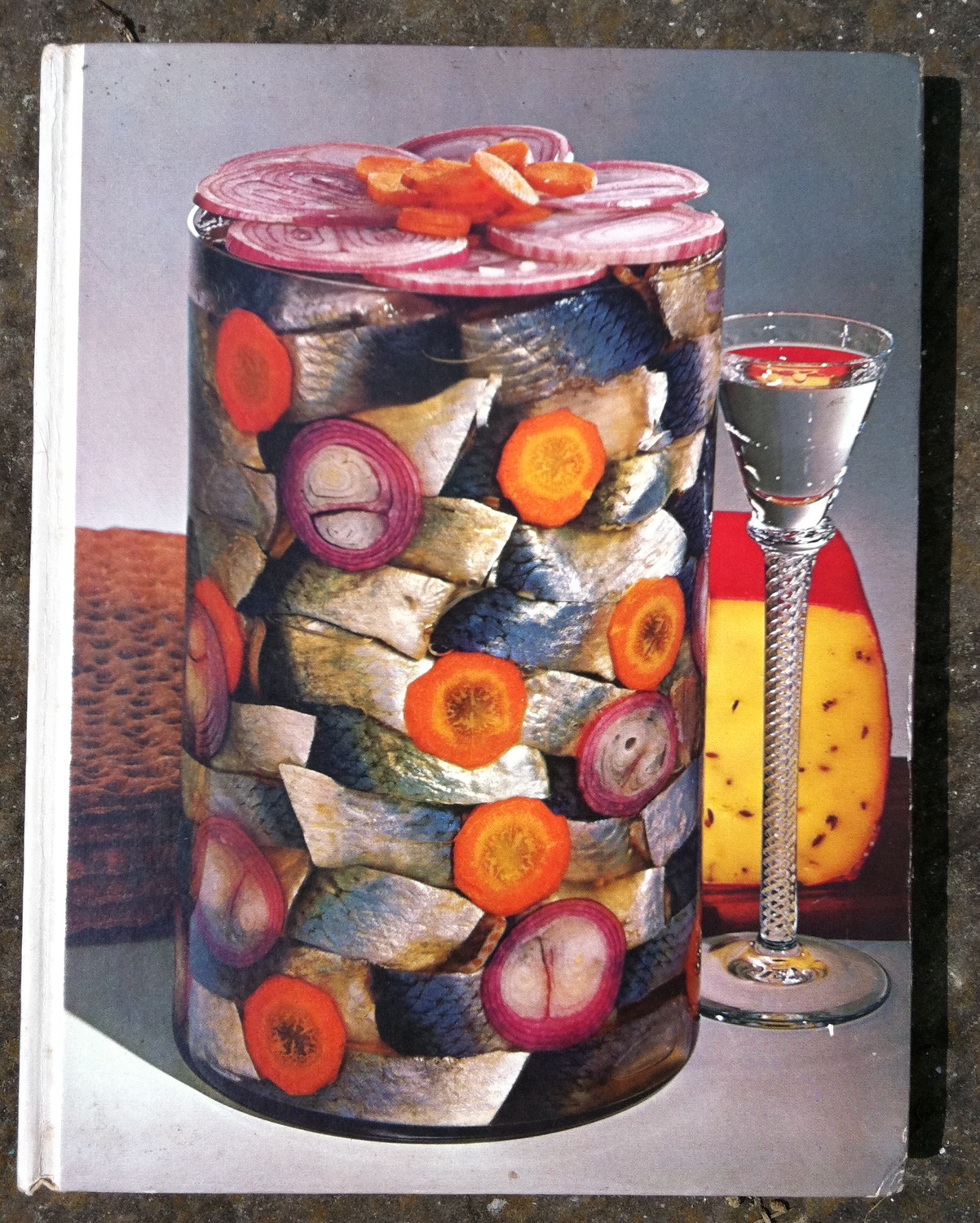 You're going to need a bigger drink. World of Scandinavian Food, found on Flickr.
The Prettiest Hams On The Block From the Book Of Buffets, 1968 found on Flickr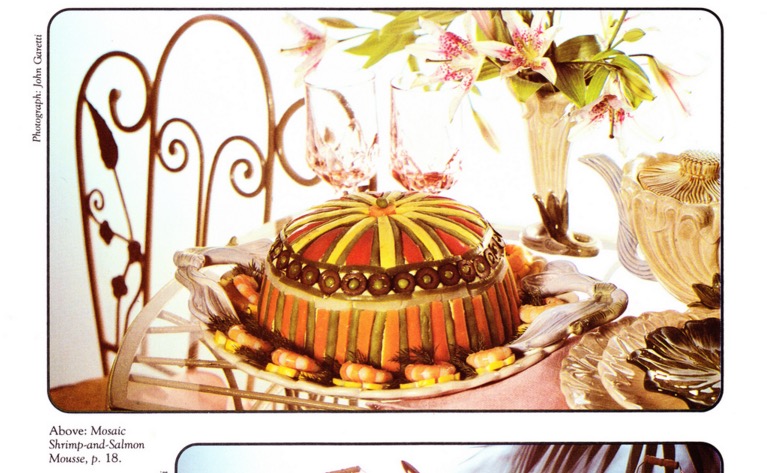 Mosaic Shrimp and Salmon Mousse, found on Flickr.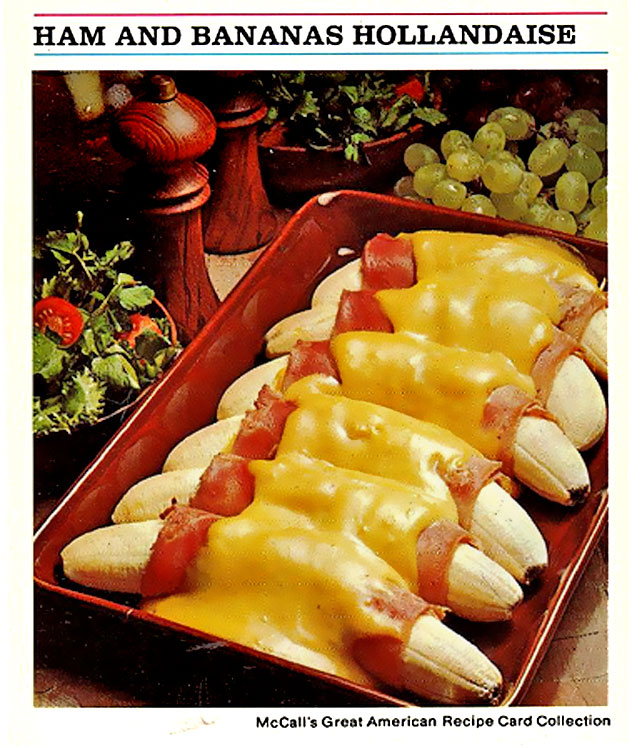 Did they have no decency? Found on Flickr.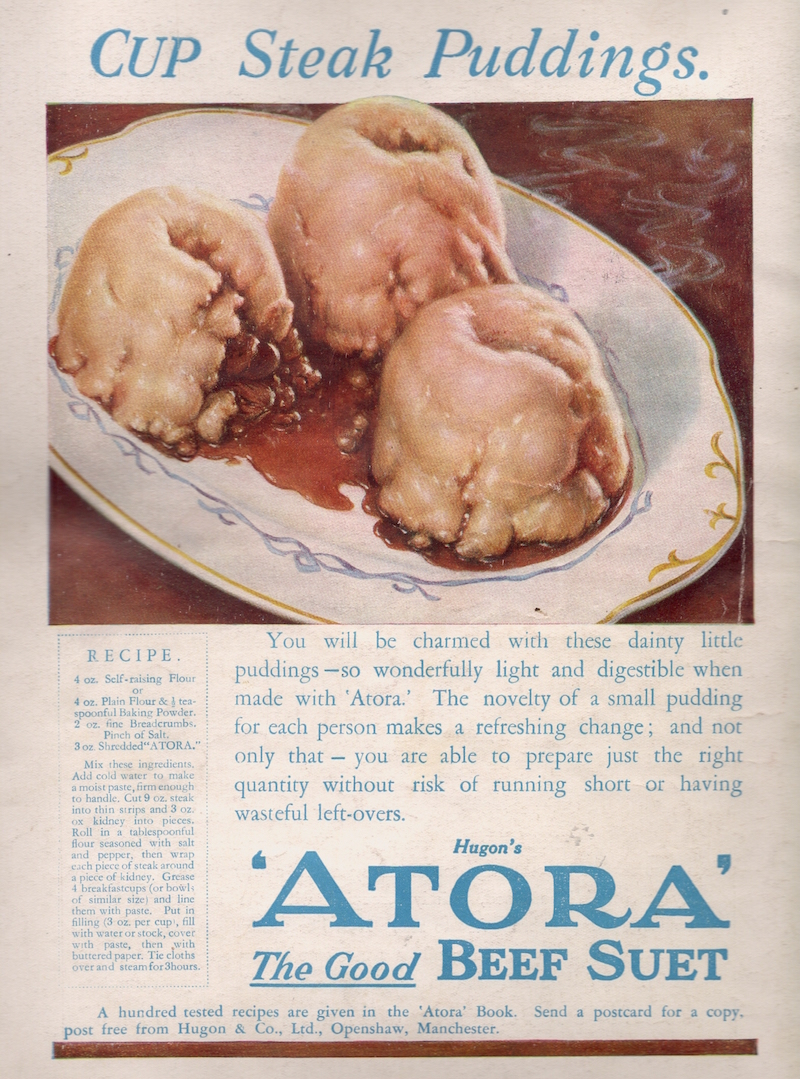 Atora is an existing British brand of shredded suet, which is clarified beef fat, primarily used in the production of pastry and dumplings. Found on Flickr.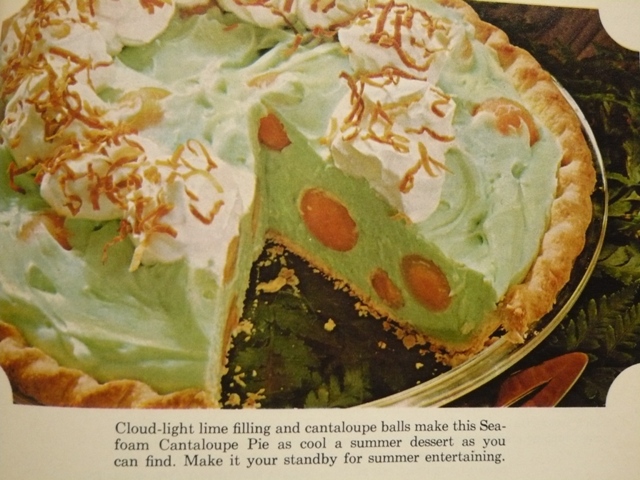 Sea-foam Cantaloupe Pie, BH&G Cookbook, Pies And Cakes, 1966, find the recipe here.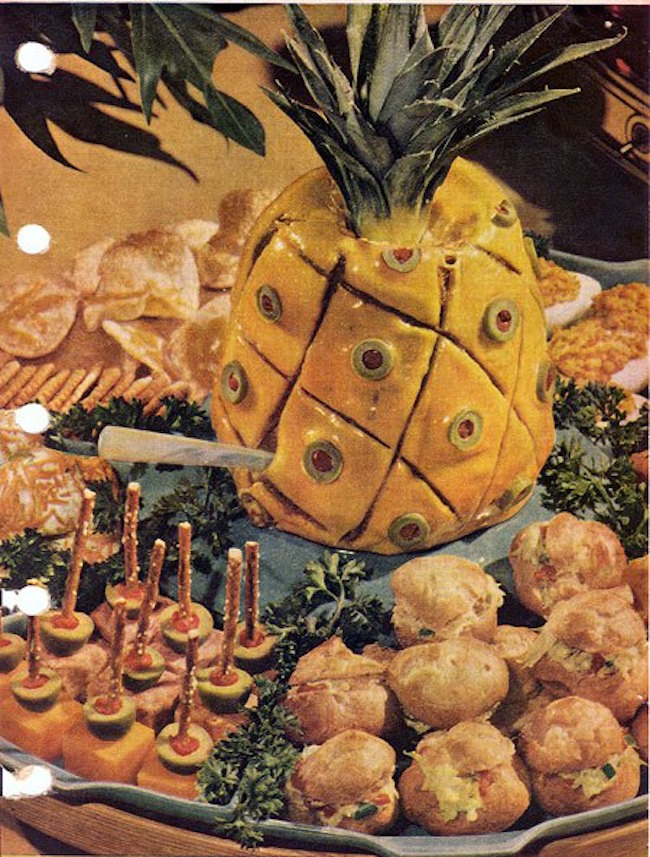 Liver Sausage Pineapple from a 1953 Better Homes and Gardens Cookbook.
"One pound of liver sausage with lemon juice, worcestershire sauce and mayonnaise shaped like a pineapple. The lovely yellow coating on the outside is made out of unflavored gelatin and mayonnaise. You "frost it" with the jello mayo, score it, and stick little olive slices all over it." The recipe says to top "with a real pineapple top for fun!" They also helpfully mention that you should serve hot coffee with this whole spread.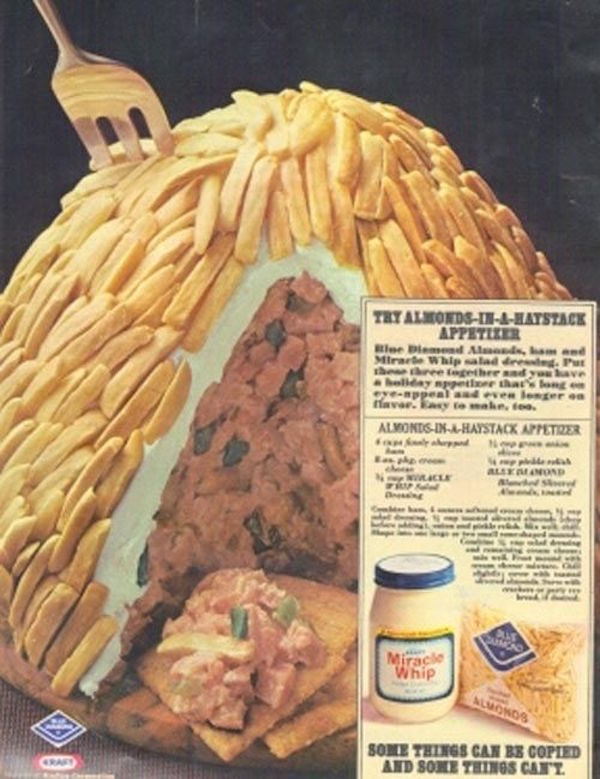 Almonds in a Haystack Appetizer, an advertisement for Miracle Whip, found on Pinterest.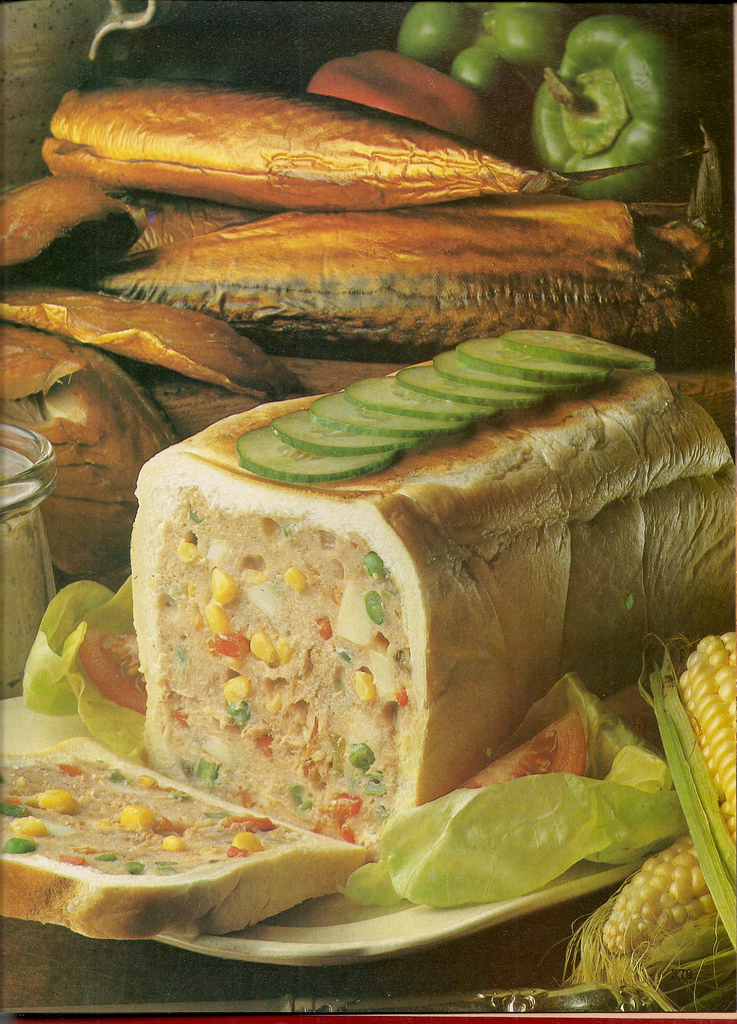 Tuna 'n Mackerel Picnic Loaf, found on Flickr.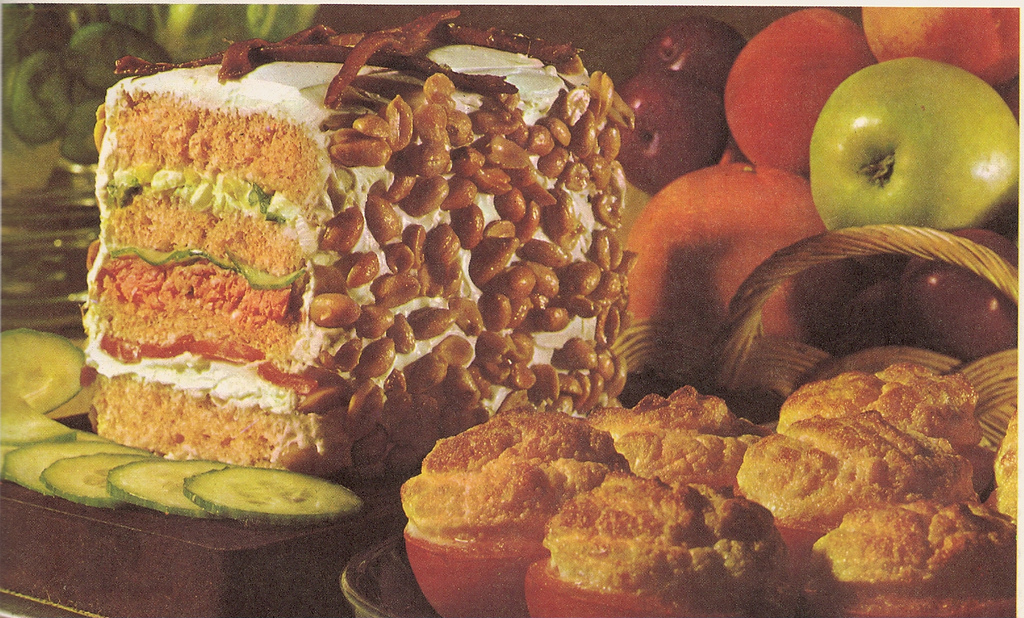 Horrible Cream Cheese Sandwich Thing masquerading as a cake. Found on Flickr.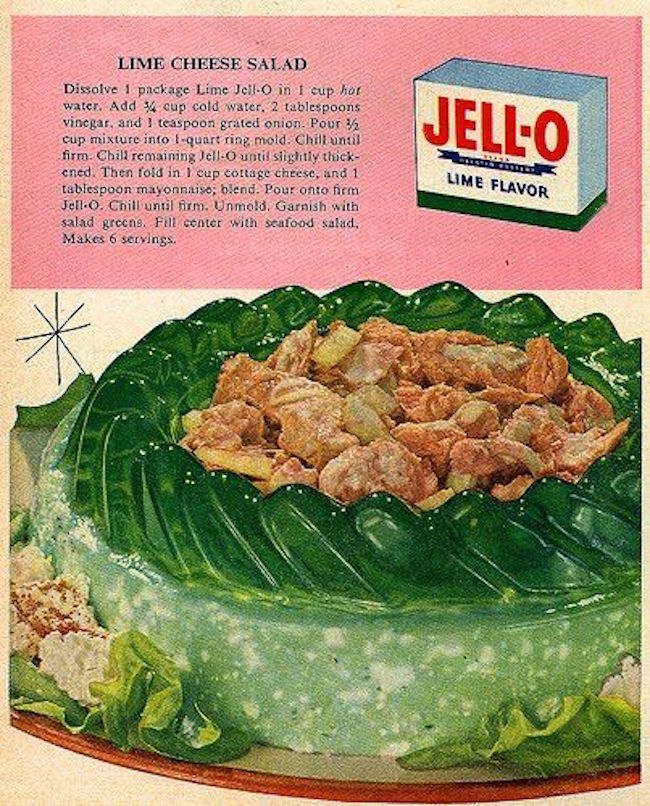 Lime Cheese Salad, mmmm. Found on Kitschy Living.

Give them credit for the Art Deco effort. Found on Flickr.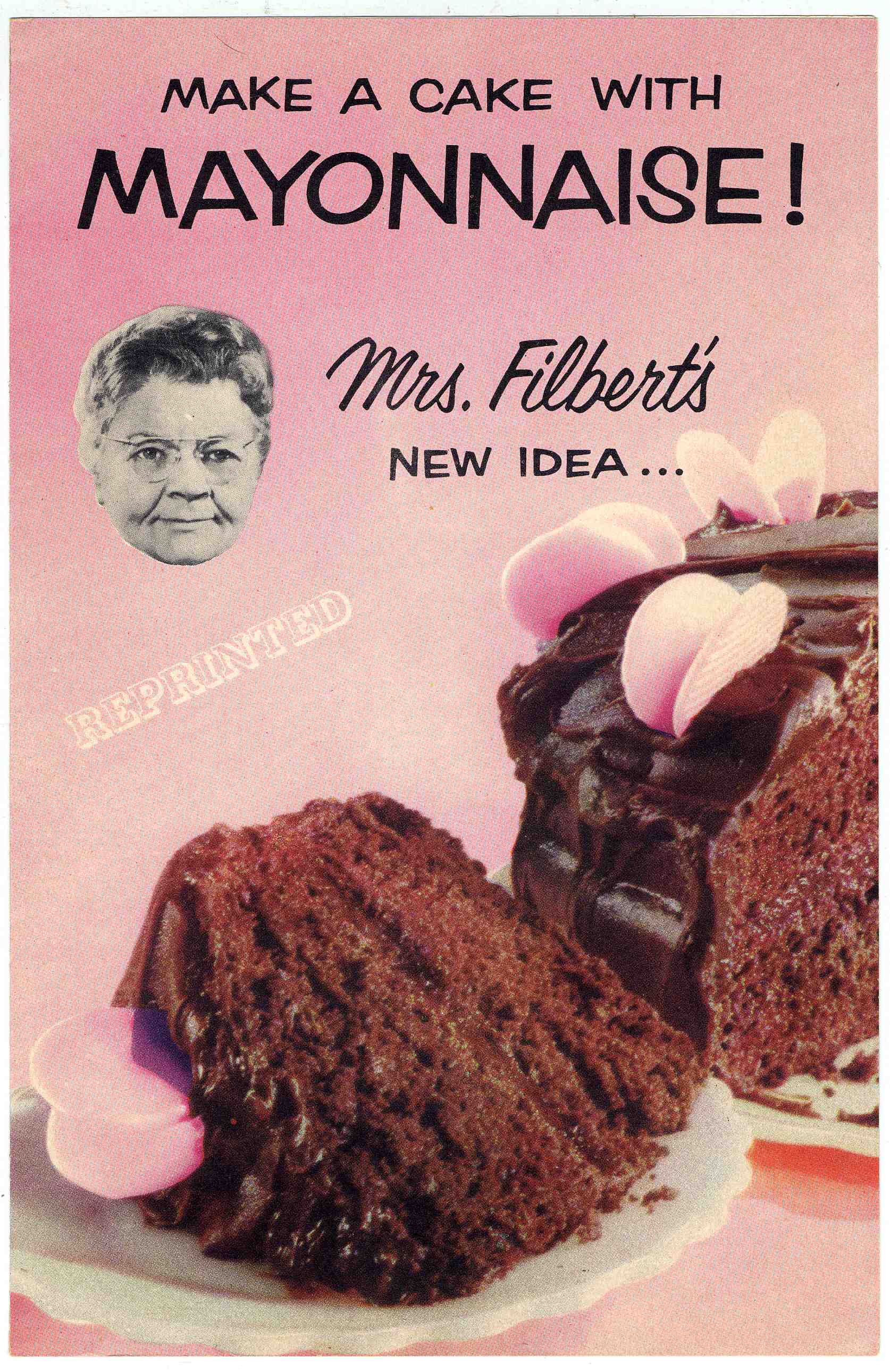 Oh Mrs. Filbert. Found on Flickr.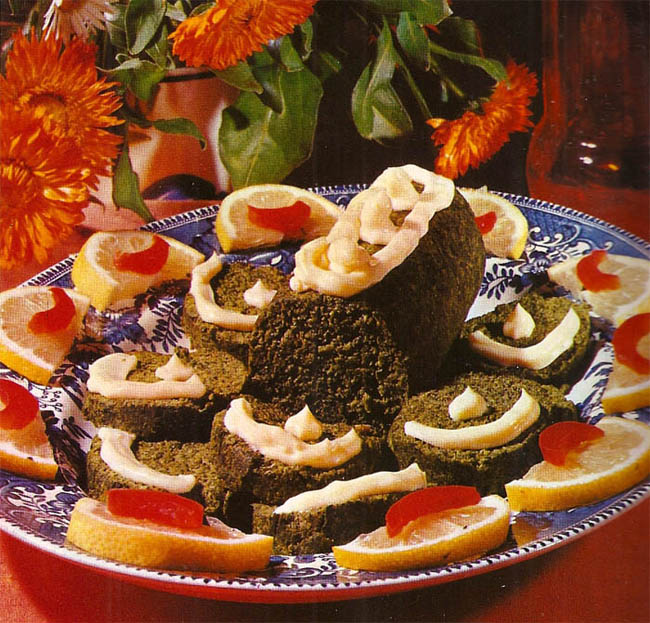 Could be a small plate of vegetable mousse, could be that the owner has a very large dog.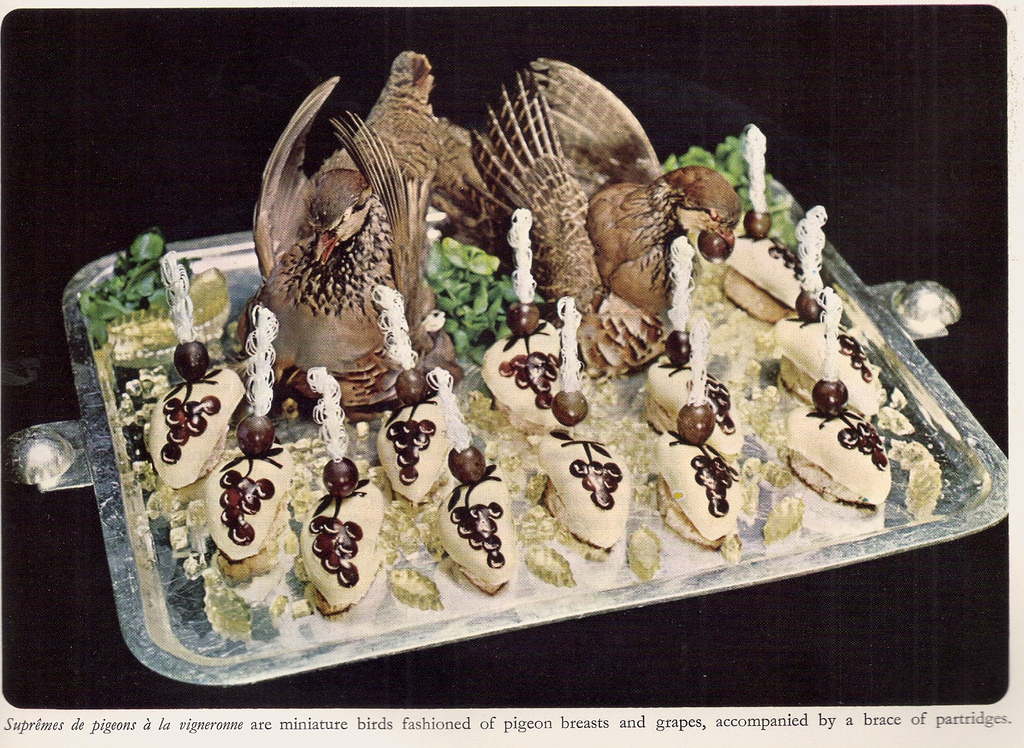 Pigeon Supreme, found on Flickr.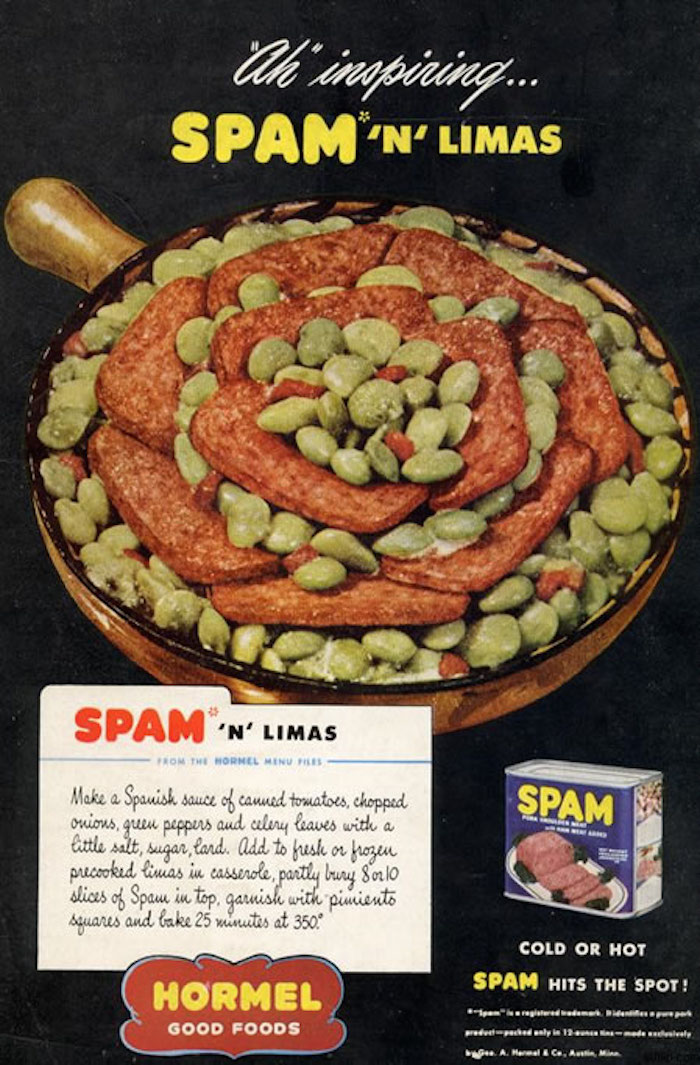 Spam, a mid-century classic. Found on Adflip.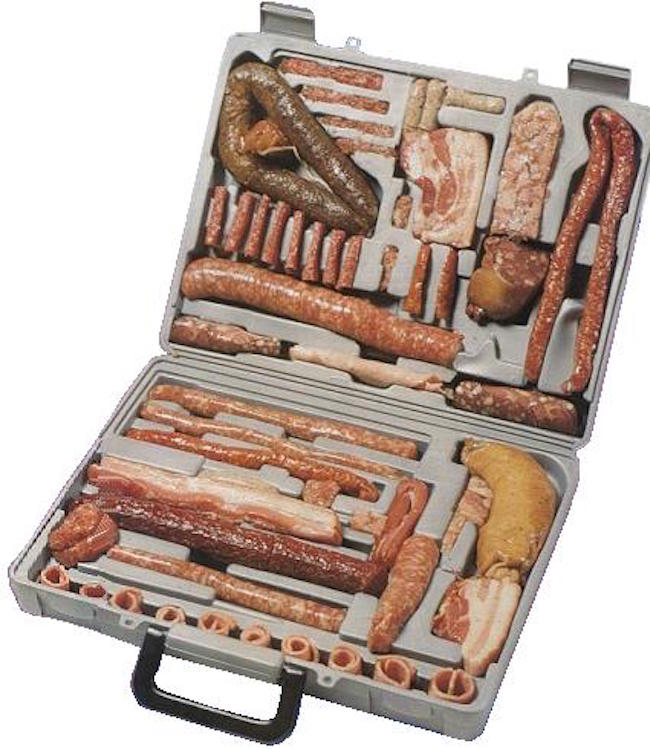 Sausage tool kit, great to whip out at BBQs, found on Flickr.
If for any reason, you need to see more of this sort of indecency, there's a huge resource over on this Flickr Group.