Just when I think I've seen the tiniest studio apartments in Paris making efficient use of every last inch of space, some interior design blog or sneaky little Pinterest photograph sends me back to the drawing board with a new physics-defying way of making the most out of living in a small space.
1. The Incredible Fold Away Box Room
It's only 24 sqm but owner Christian Schallert will blow you away with how he has customized his apartment. Watch him shame you into feeling like a clutter magnet and a generally inferior contribution to society…
2. Provided you're not afraid of heights…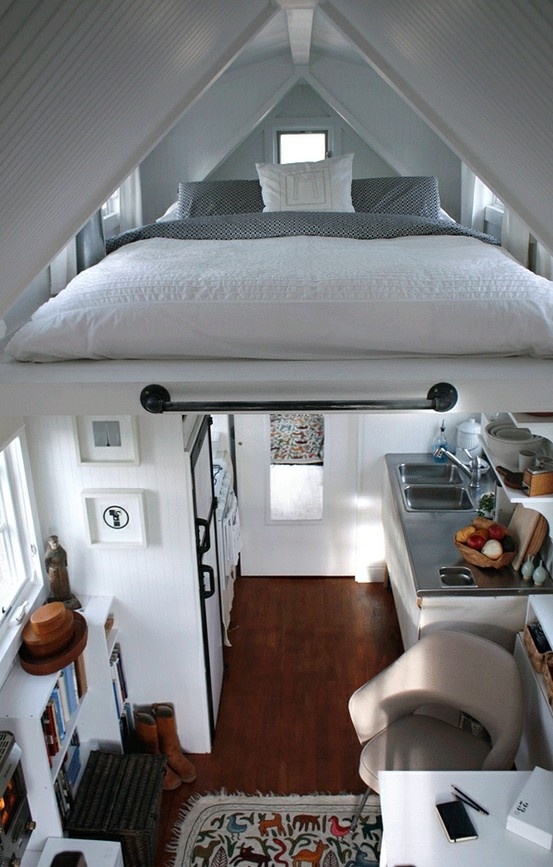 3. Seriously Smart Minimalist Design
Stairs as storage, bed tucked away on the landing; a bit like the design of a boat, this flat has some very clever ideas.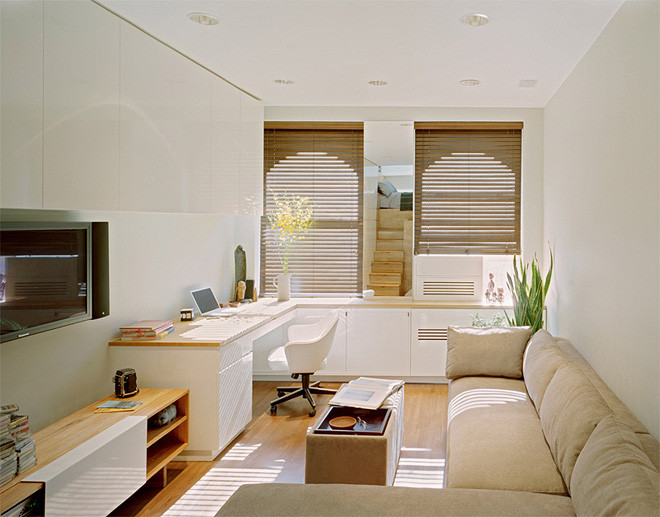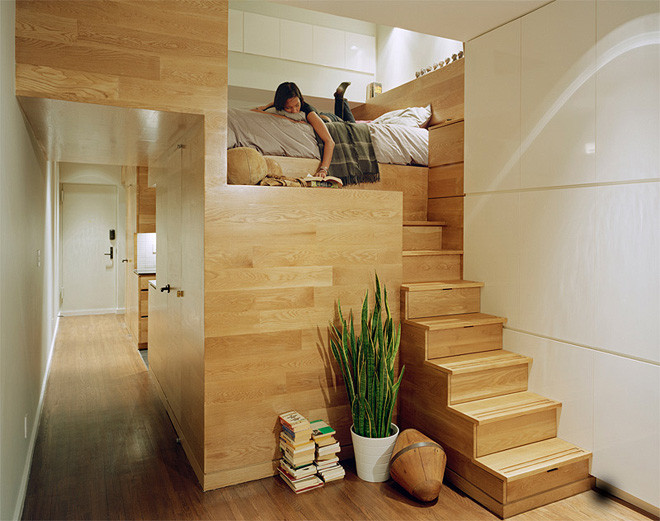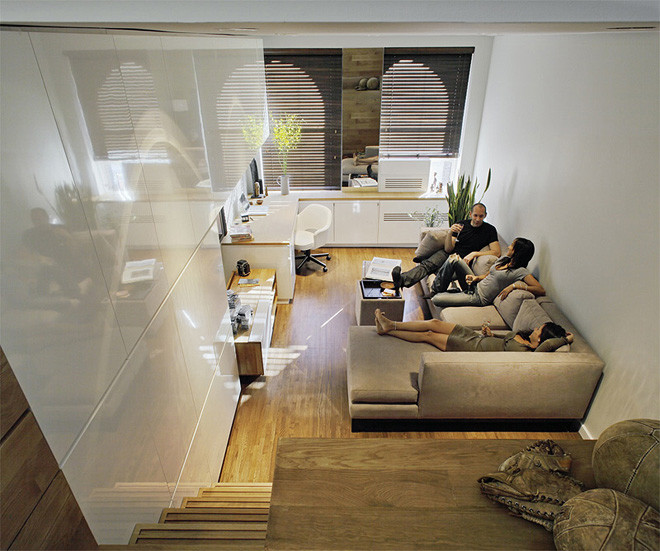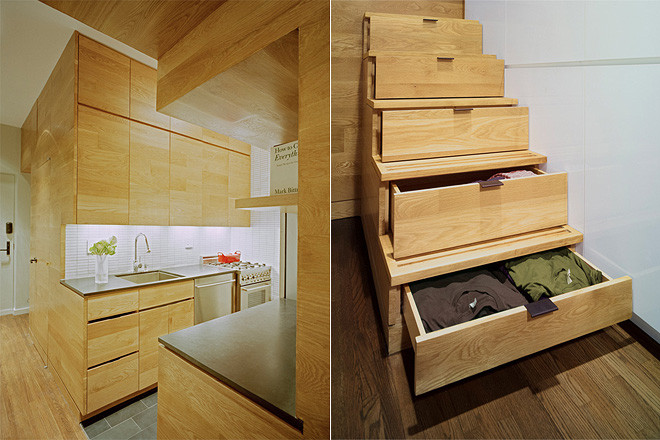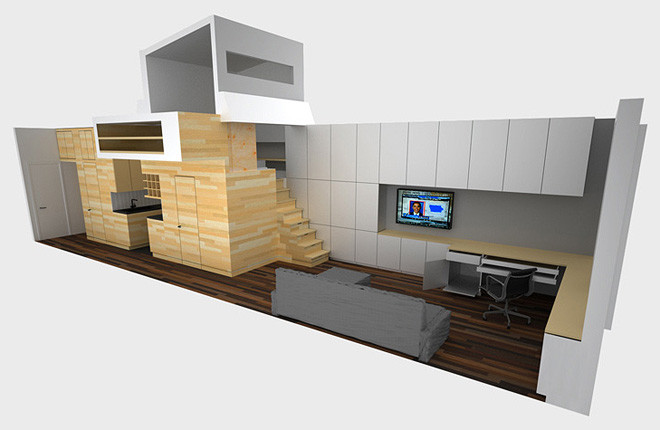 4. Interior design Dream
I love this idea of using the foot of the bed as a desk area …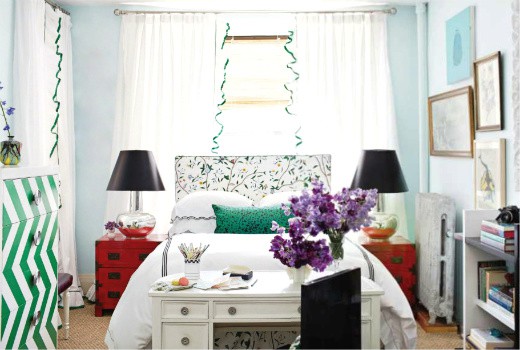 Designer Nick Olsen shows us that minimalist style is not the only way to live in a small apartment. You can go big on decoration but keeping it all quite compact and miniature at the same time. Nick takes us on a tour of this cosy, femininenut edgy studio via the link below…
5. How to do Open Plan
They're doing it right.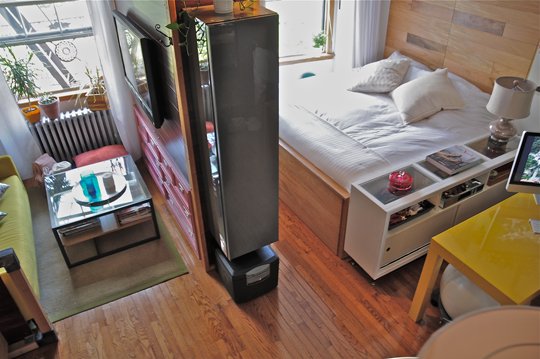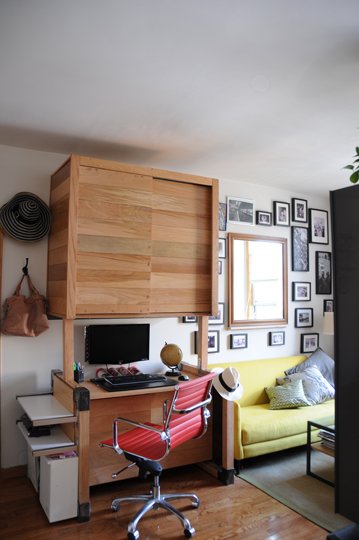 Square Feet:420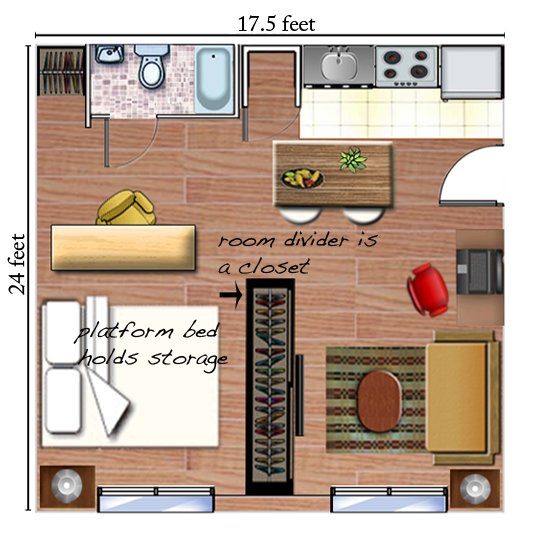 6. Build a Fort
This is kind of dorky but also takes you back to your childhood when you would build forts in your bedrooms. Remember, when we used to like small spaces?

182-square-foot (around 55 square meters). This is the apartment of Steve Sauer and he says:
"What I really wanted was one place with exactly what I needed and wanted. Quality is more important than quantity for me, and extra space only a problem."
7. Location, location, location. High Ceilings, High Ceilings, High Ceilings!
If you've got it, flaunt it! This tiny Brooklyn Studio belongs to a couple, Erin & James in Brookln New York. It is a teen tiny 240 square feet.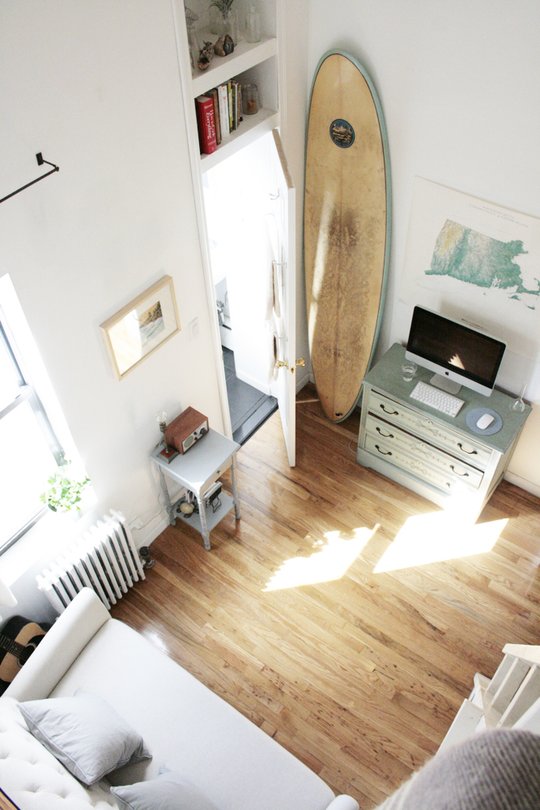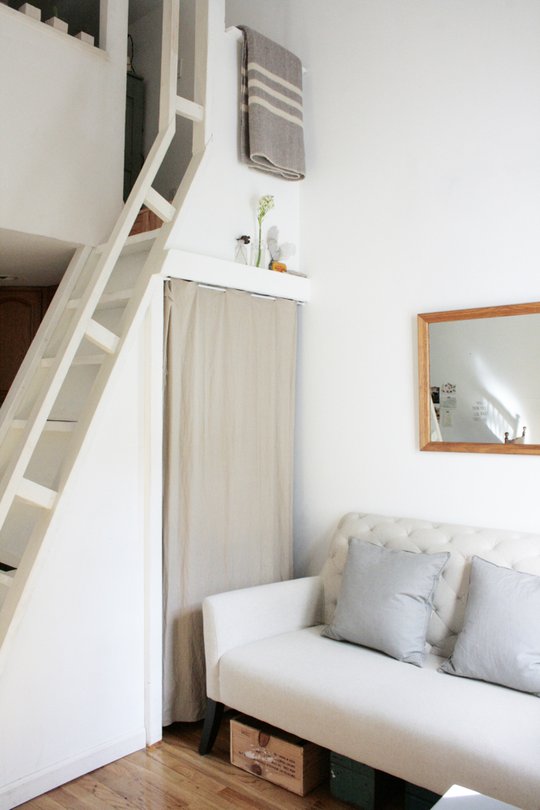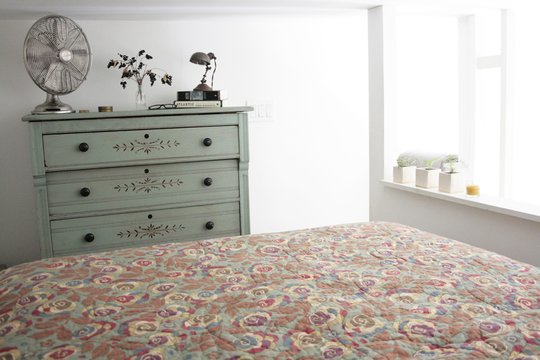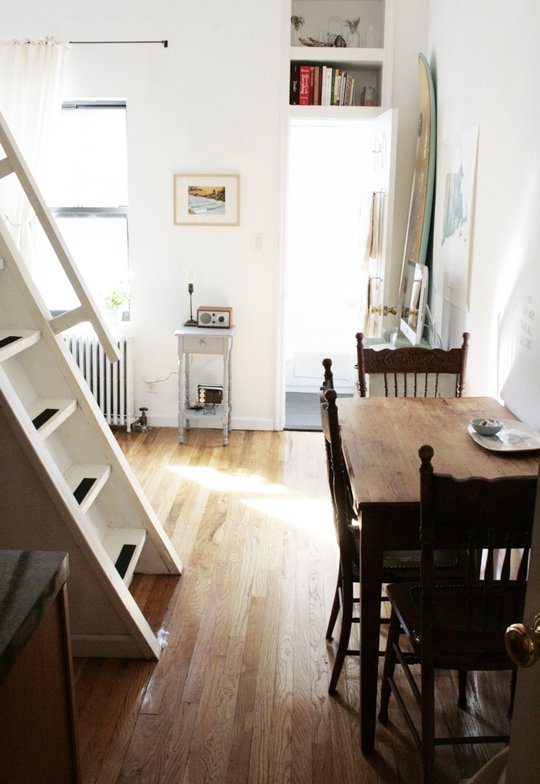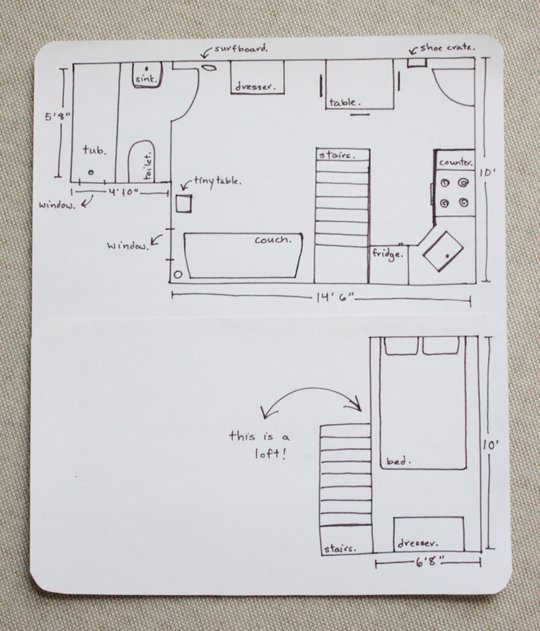 8. How to do 'long & narrow'.
They're doing it right.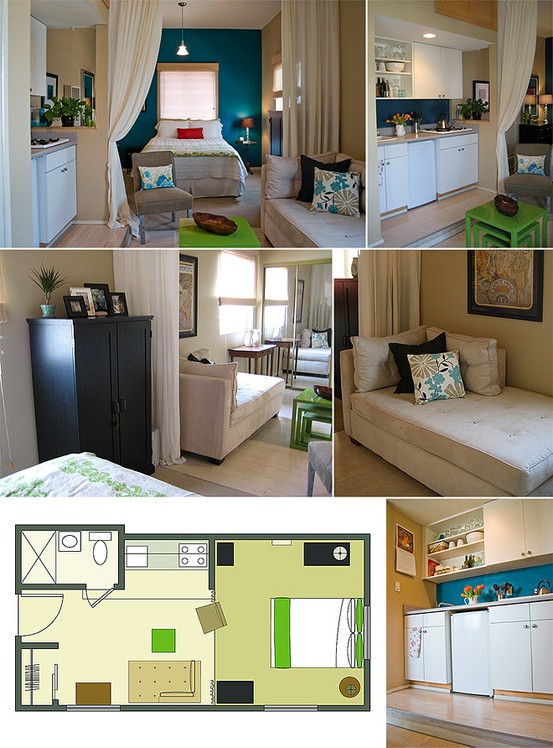 9. Cozy as can be.
It's all about how you angle the furniture… and a big fat fireplace to centre the room..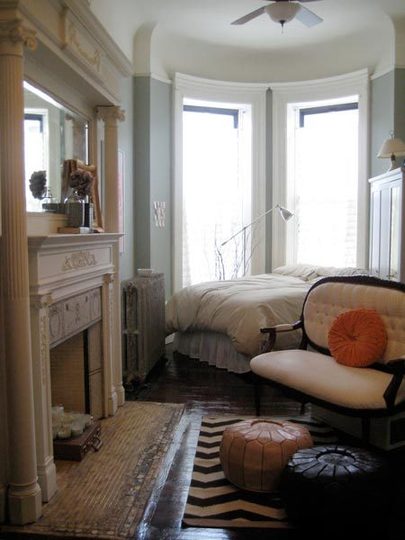 10. Don't Underestimate the power of a bunk bed.
They didn't.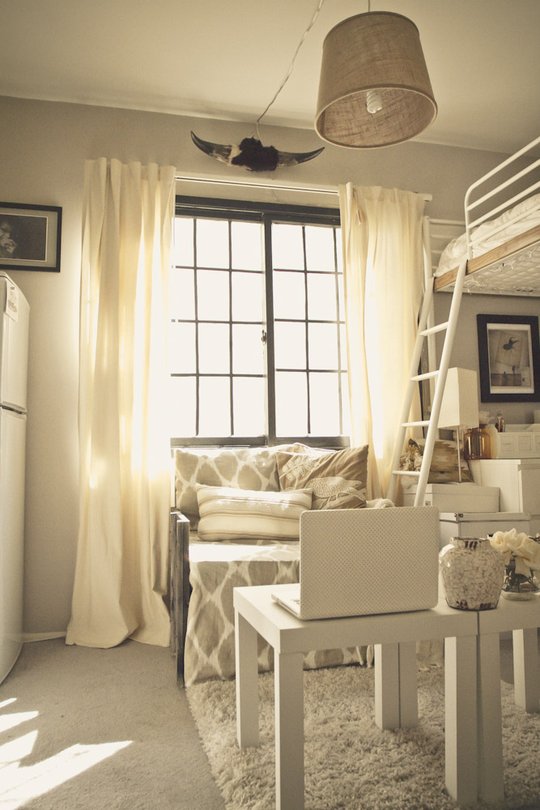 11. How to get the most out of that IKEA bookcase.
I wanted to include this little studio simply because of the way they've utilized one of IKEA's best selling items– that bookcase. We've likely all seen it or something similar in one of our friends' apartments but this clever guy puts the very ordinary book shelf in a whole new light for me. Cosy and clever.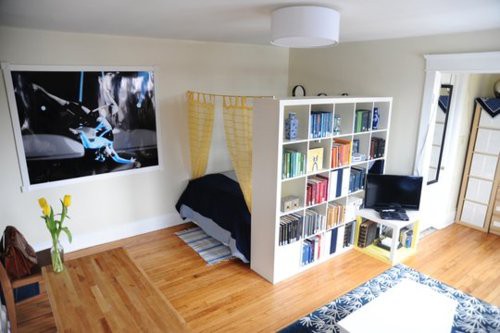 12. Separate yourself.
Those are some pretty awesome partitions.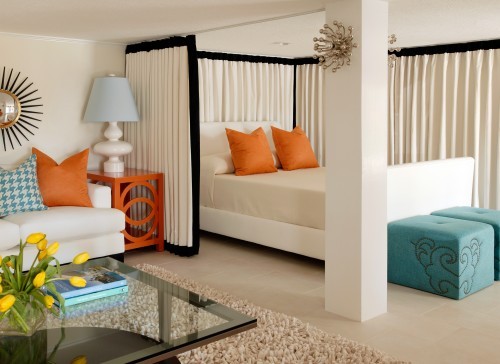 PS. Discover my own visual cabinet of curiosities for the undiscovered and forgotten on my Instagram