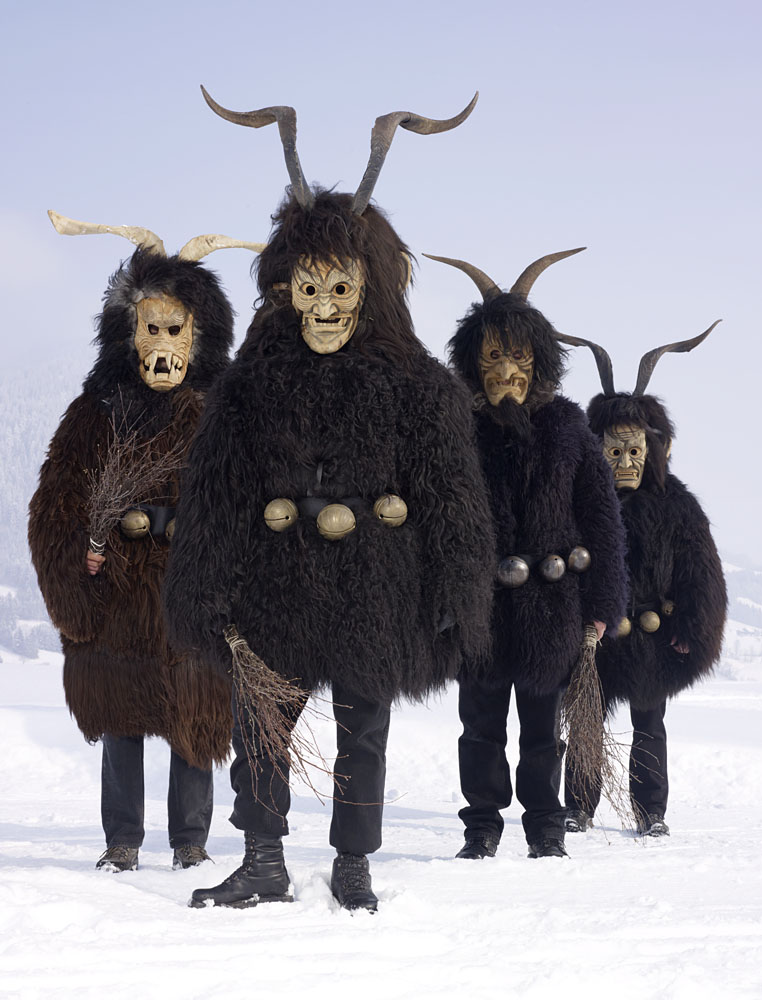 Slightly terrifying, right? Not the sort of crowd you want to run into alone, in an empty field, with the sounds of chanting coming from the woods yonder. But don't worry, they only come out at Christmastime to haunt the innocent souls of children. You see, while the rest of us are celebrating the most magical time of year with red-nosed reindeers and tinsel-covered everything, in most Austrian Alpine towns, it's tradition for the men to dress up as Krampus, a horned figure described as "half-goat, half-demon". Ancient folklore warns of the horned beast who punishes naughty children and squabbling families who lose their festive spirit.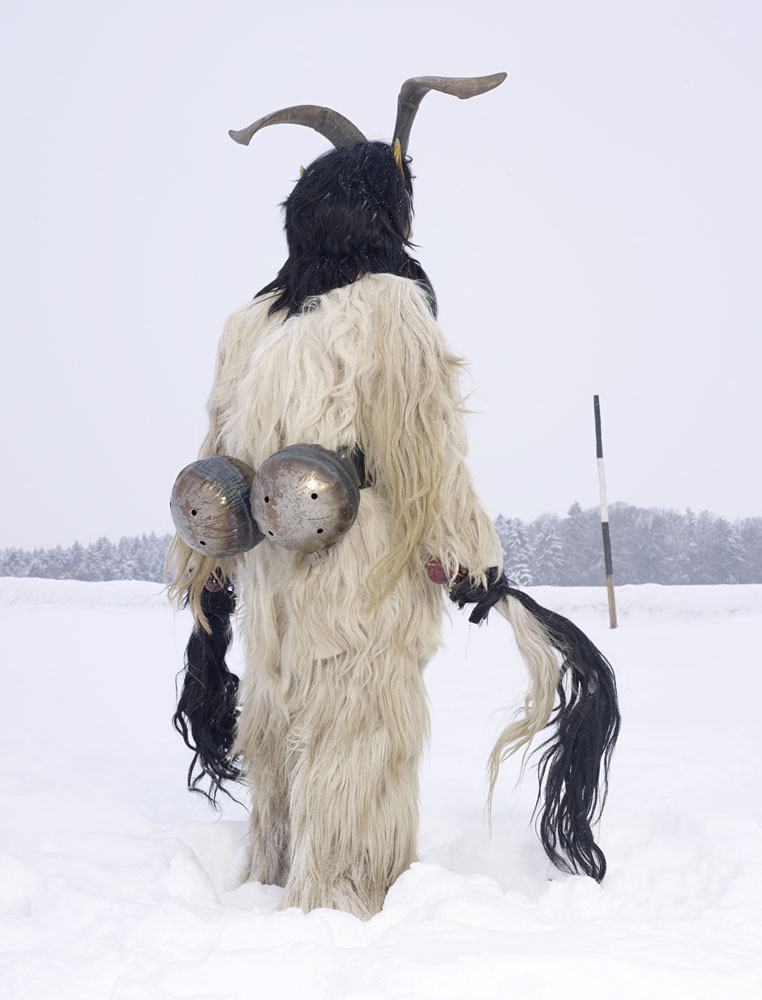 In the winters of 2010 and 2011, photographer Charles Fréger journeyed through 19 European countries, documenting the various pagan rites he encountered along the way. Dressed in bear heads and bell, behaving like beasts, he called them the "Wilder Mann."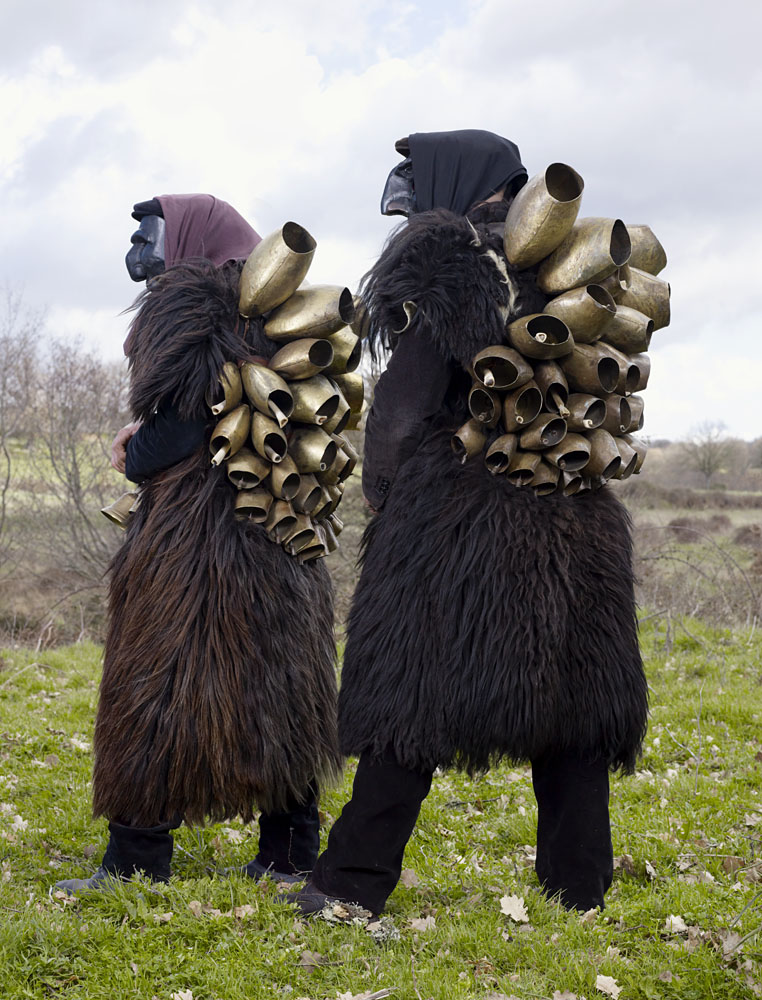 Mamuthones, typical of the carnival of Mamoiada in Sardinia.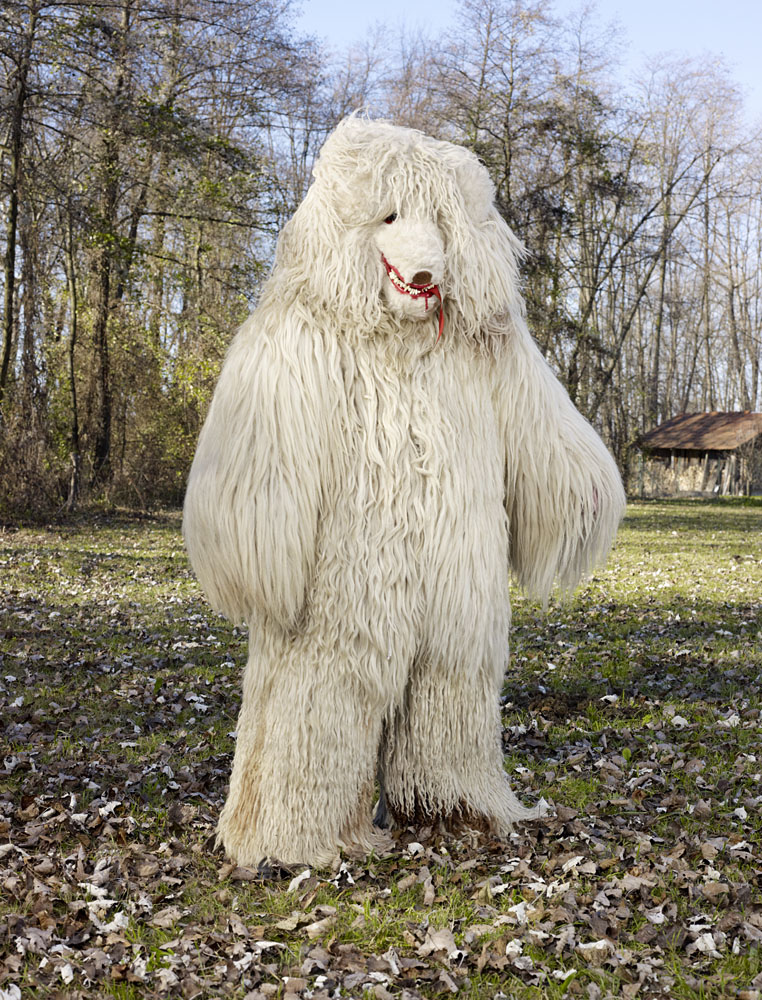 Kurentovanje is one of Slovenia's most popular carnival events. Its main figure, known as Kurent or Korent, was seen as an extravagant god of unrestrained pleasure and hedonism in early Slavic customs. In today's festival, groups of kurents wear traditional sheepskin garments and are believed to "chase away winter". Being a kurent was at first a privilege offered only to unmarried men, but today, married men, children and women are also invited to wear the outfit.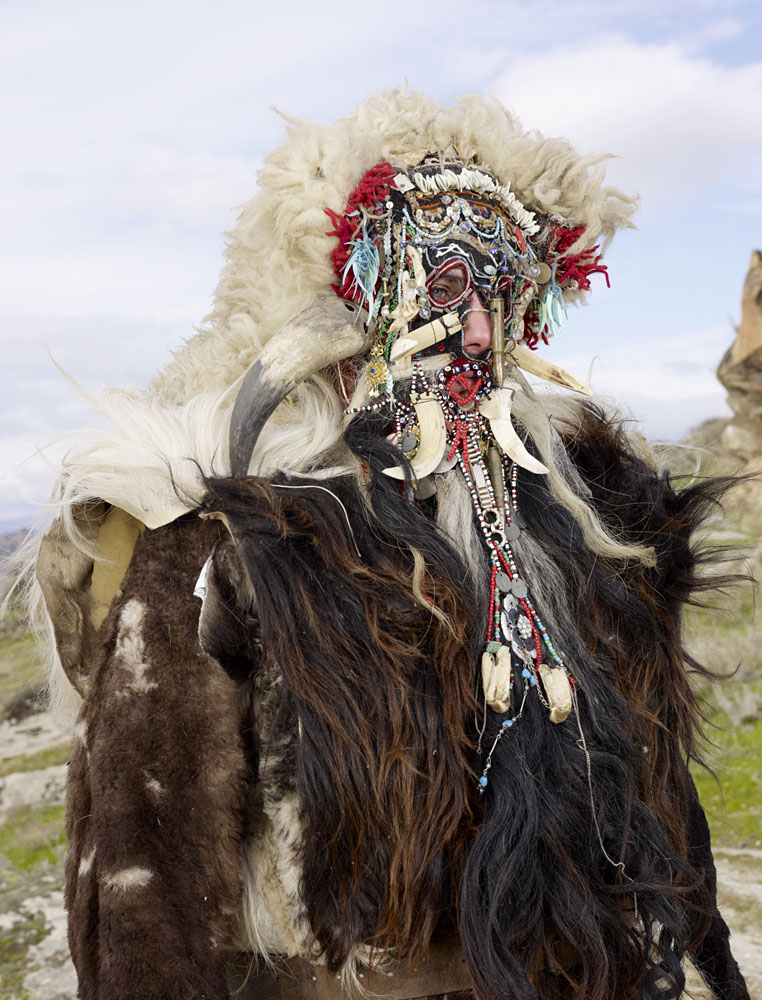 Mechkari costumes of the bear handler in Prilep, in the region of Pelagonia, Macedonia.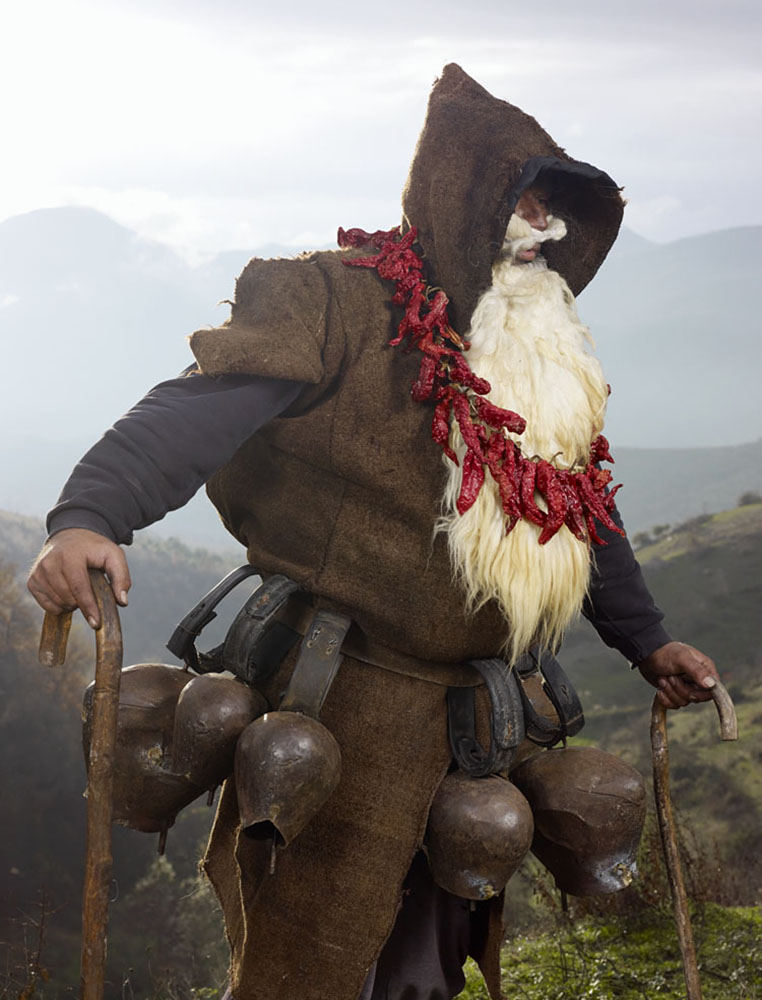 Bearded Djolomari of Macedonia.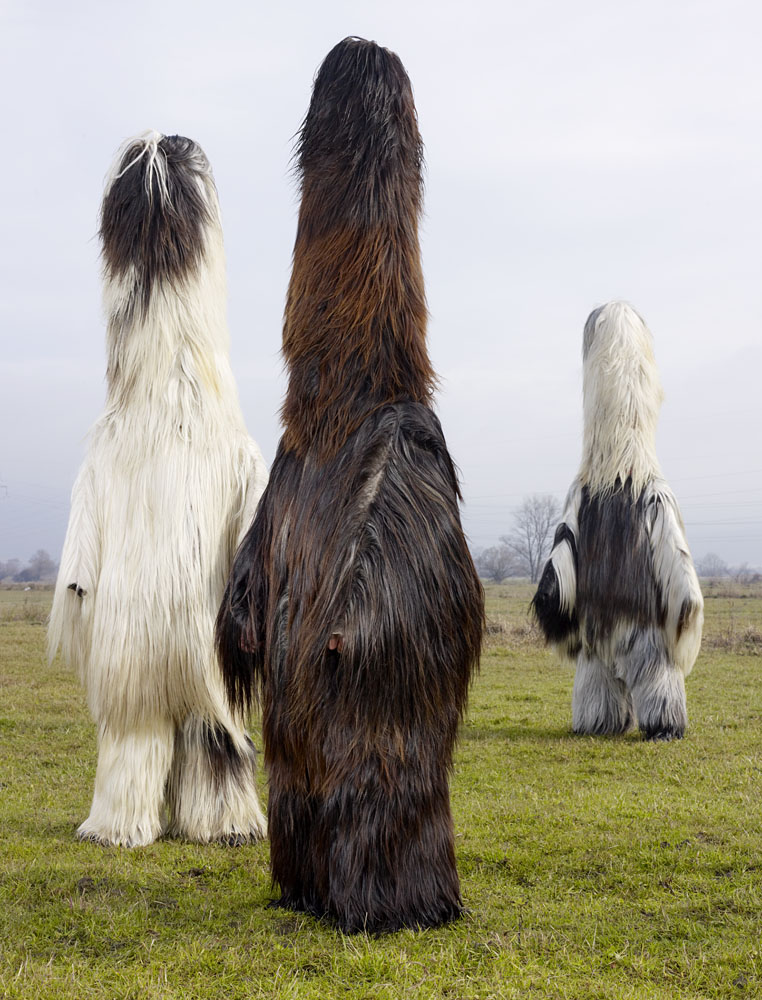 The Bulgarian Babugeri, to scare away evil spirits.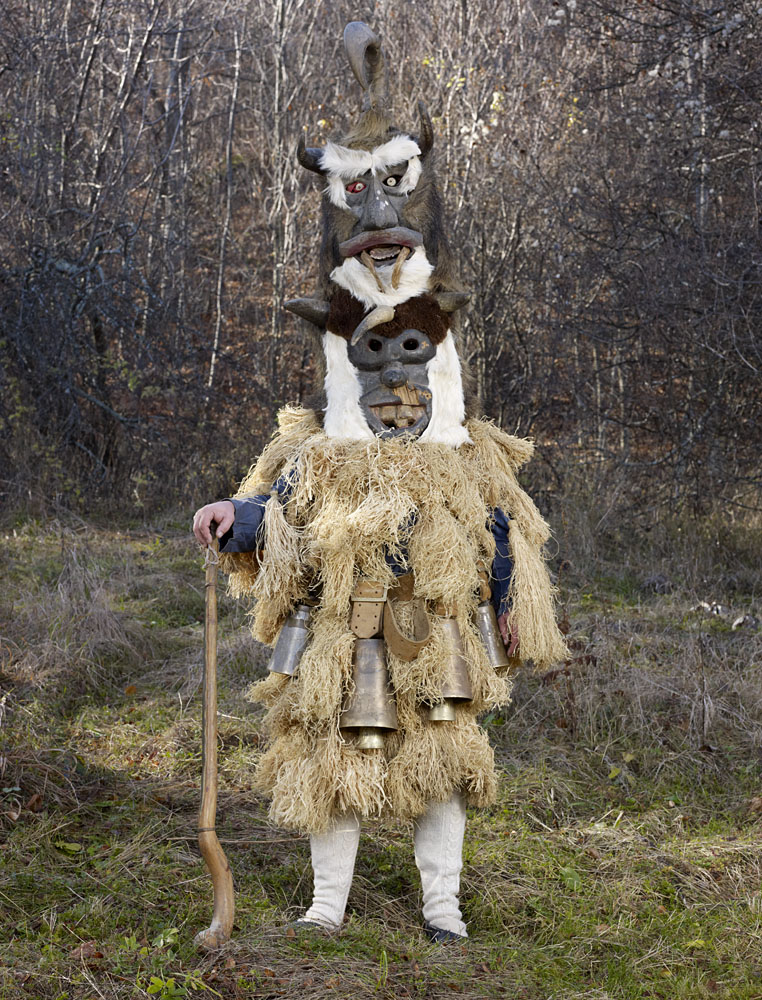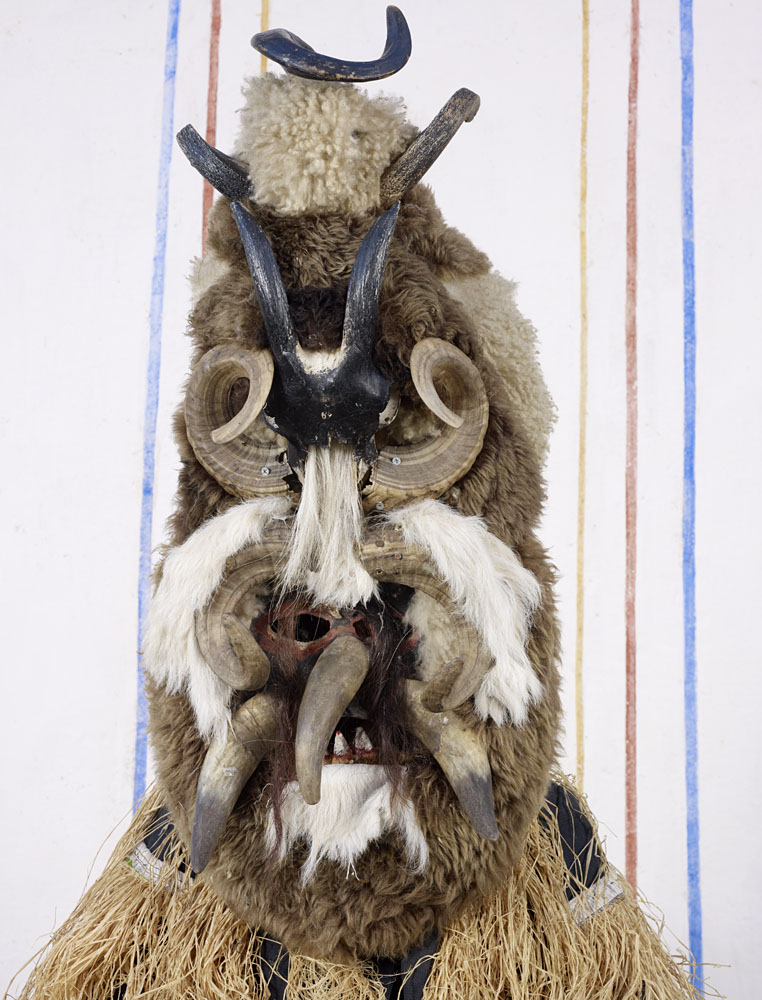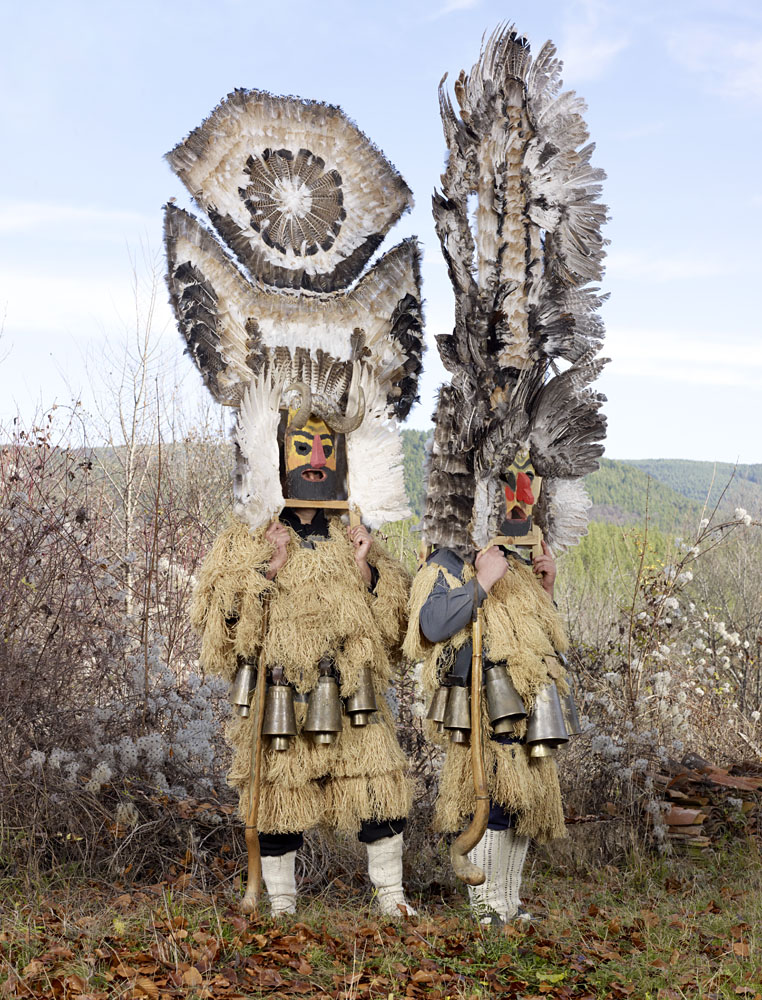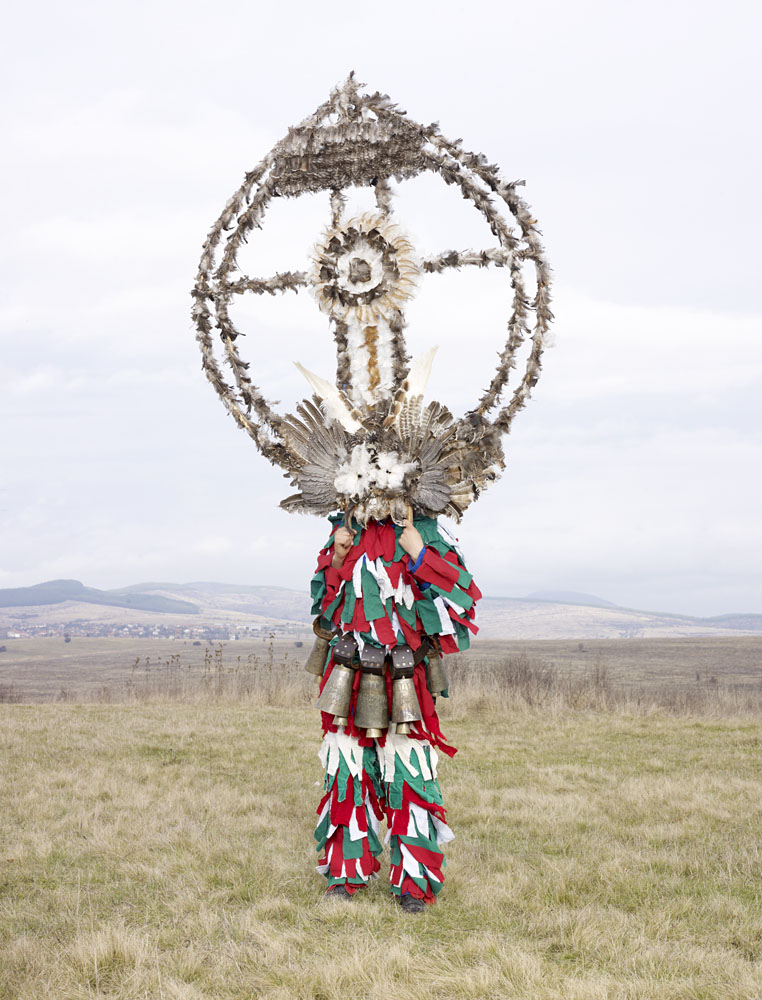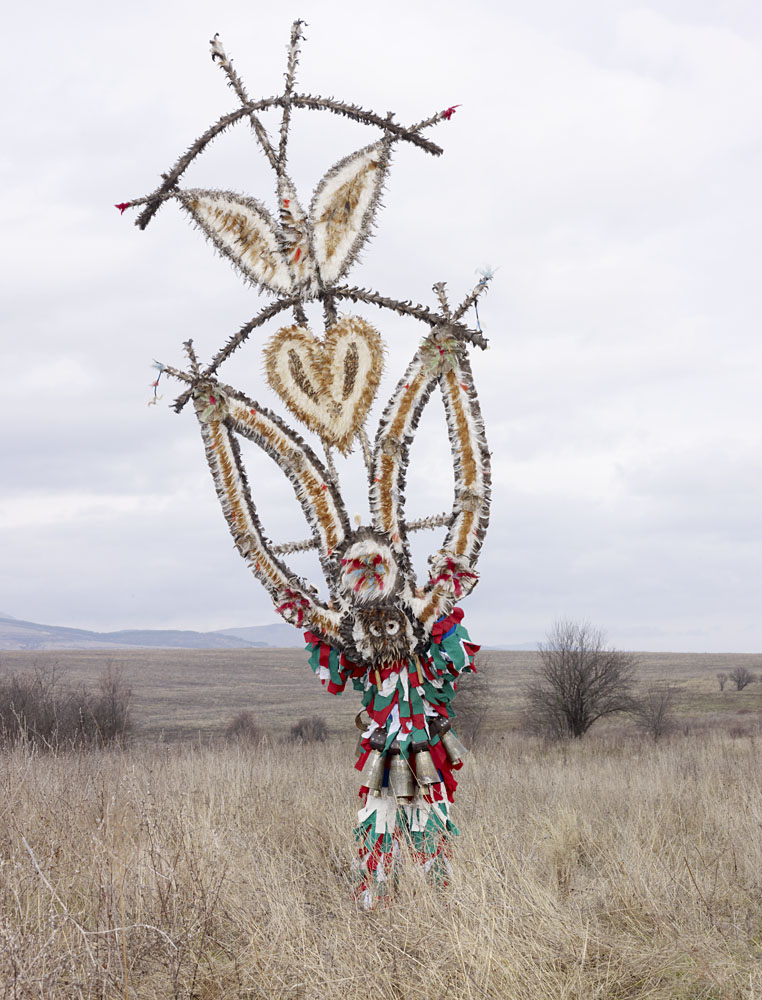 Survakari, Bulgaria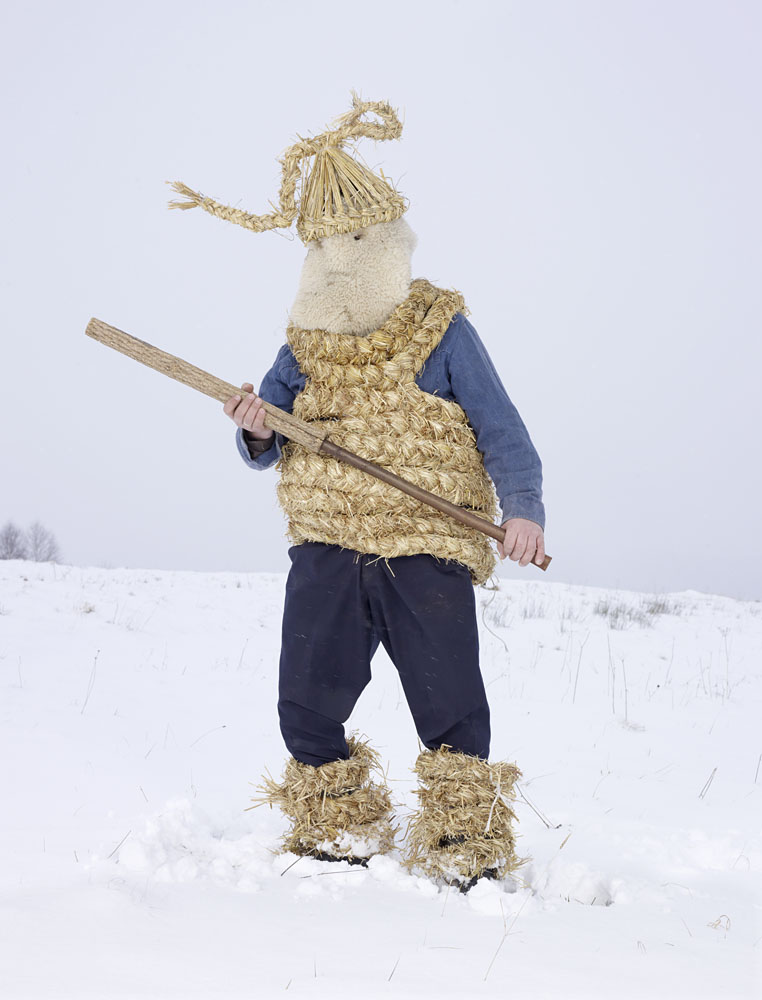 Old-Slavic pagan traditions held on the Easter Monday in Poland include symbolic acts of purification after the wintertime and the evoking of fertility for the arrival of spring is performed by throwing water on people from the community.  The symbolic ancestors, dziady, wear costumes made of woven straw and masks of sheep skin. They can't reveal their real identity or talk, and only murmur, whistle and hoot. They usually carry small baskets, into which they get small offerings such as food, or are greeted with a sip of vodka. They perform ritual dances and pull small pranks by each house they stop by.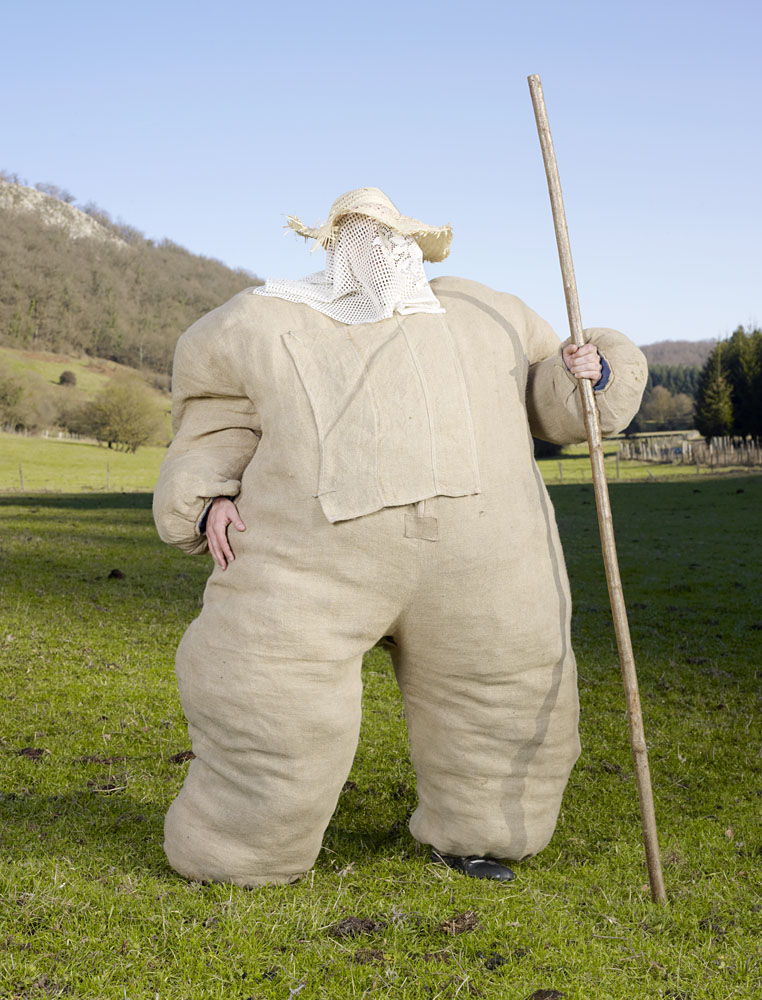 Juantramposo, a mischief-maker, appears on Mardi Gras in Alsasua, Spain. The festival ends with all the participants taking part in a celebratory dance.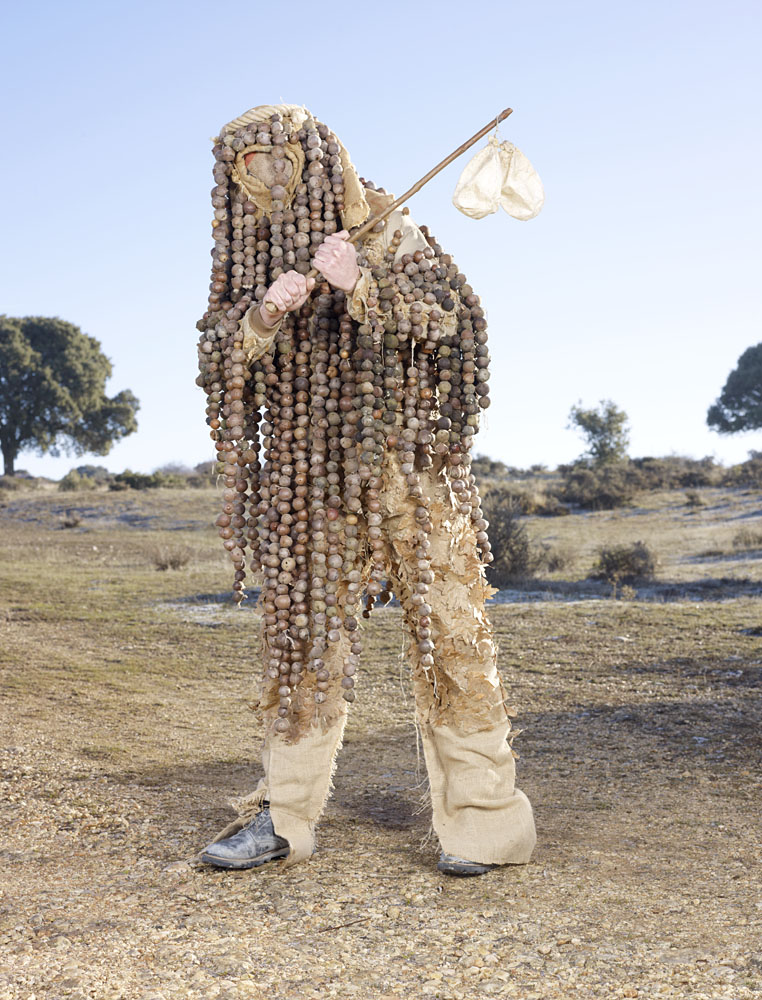 The Gallarones, Spain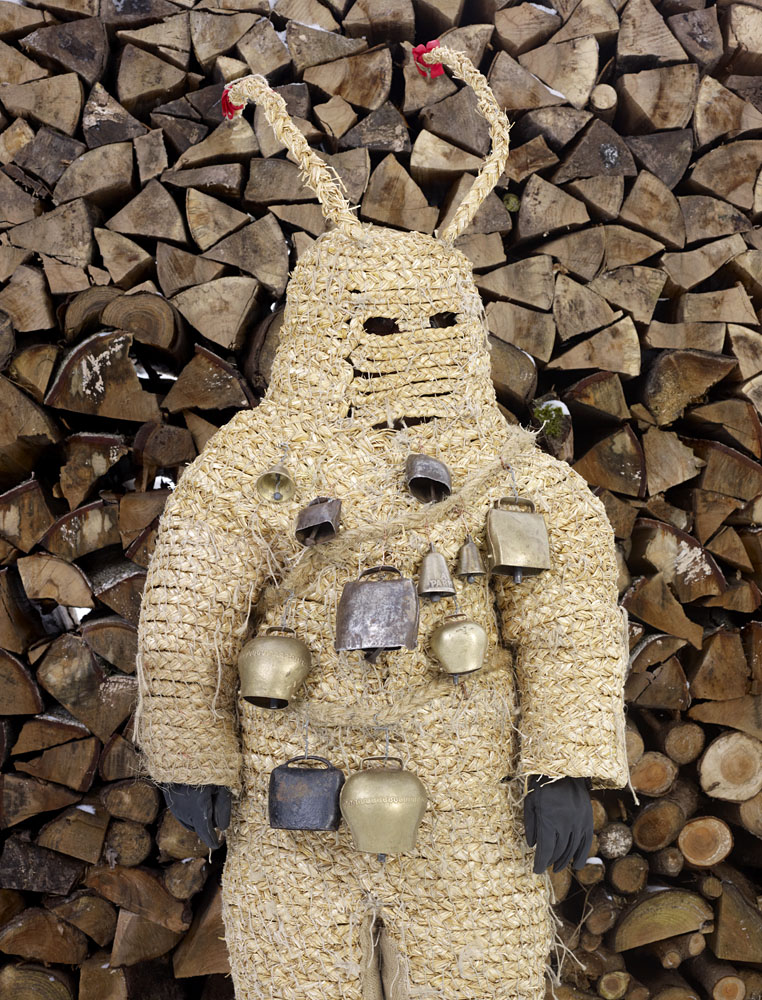 On Christmas Eve in Germany, Pelzmärtle appears in the village of Bad Herrenalb with the Christkind (Baby Jesus) to scold naughty children and rap them with a stick. The straw costume is sewn on to the wearer.


Strohmann at Carnival in Germany.
Schnappviecher the snapping beast on Shrove Tuesday.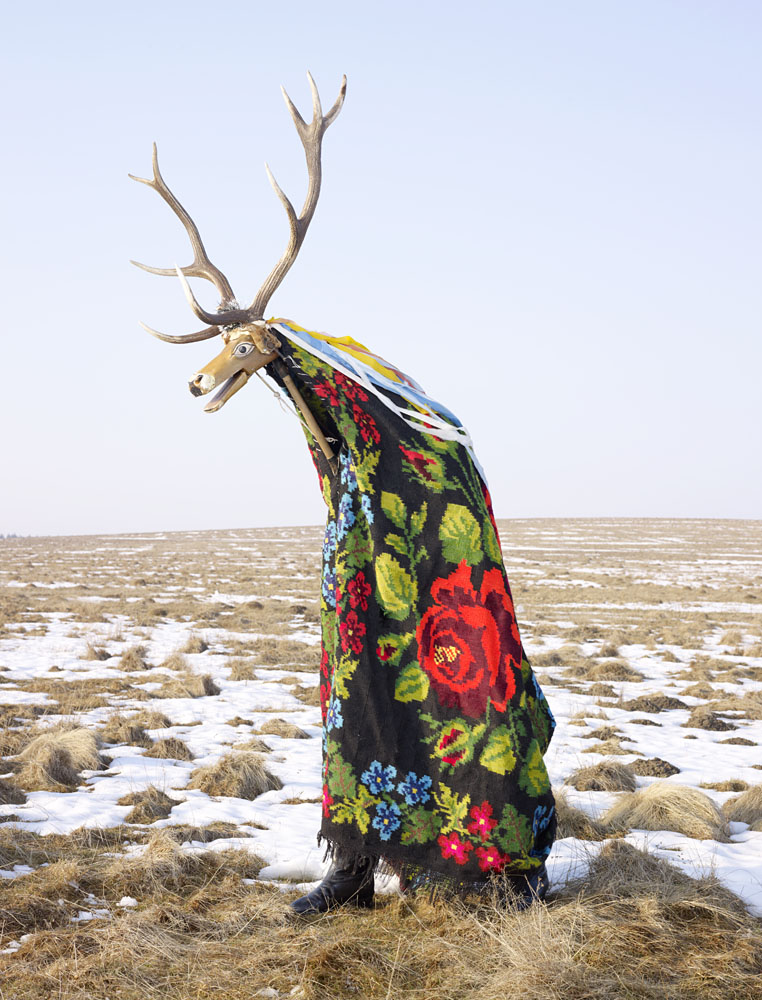 Stag on New Year's Day in Romania.
Charles Ferger is an expert at sourcing out the world's most interesting subcultures. I suggest you check out his website here.