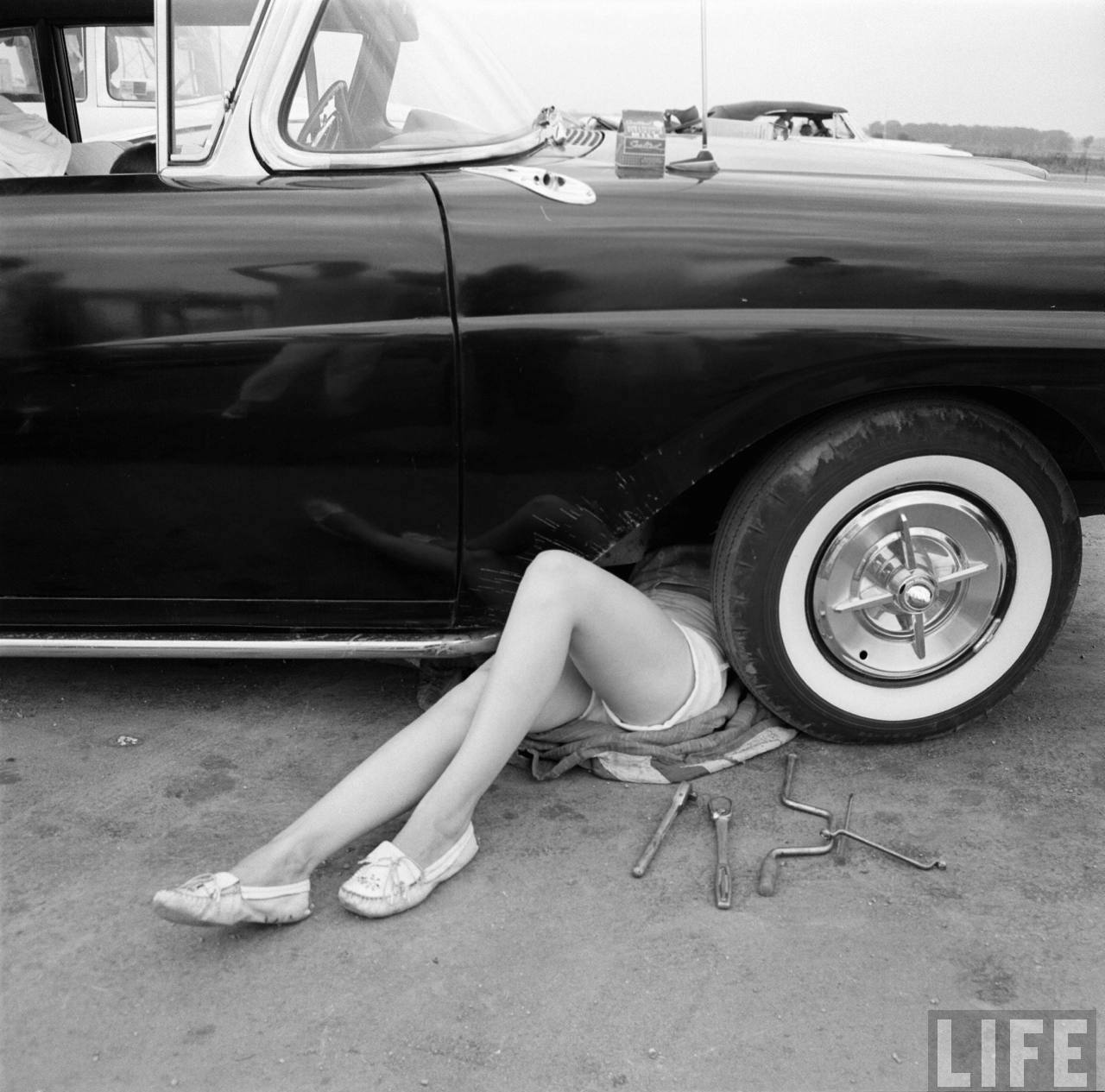 When we think of women in the 1950s, we tend to picture some kind of Stepford housewife or a glamorous Marilyn Monroe type. Rarely does a character like bad girl Betty Rizzo come to mind and you'd be hard pressed to find a female Hollywood equivalent of James Dean's "Rebel without a Cause". Today, I think I found the real Pink Ladies– but with even more grease on their hands. I think this might my favourite story I've fished out of the Life Magazine archives yet…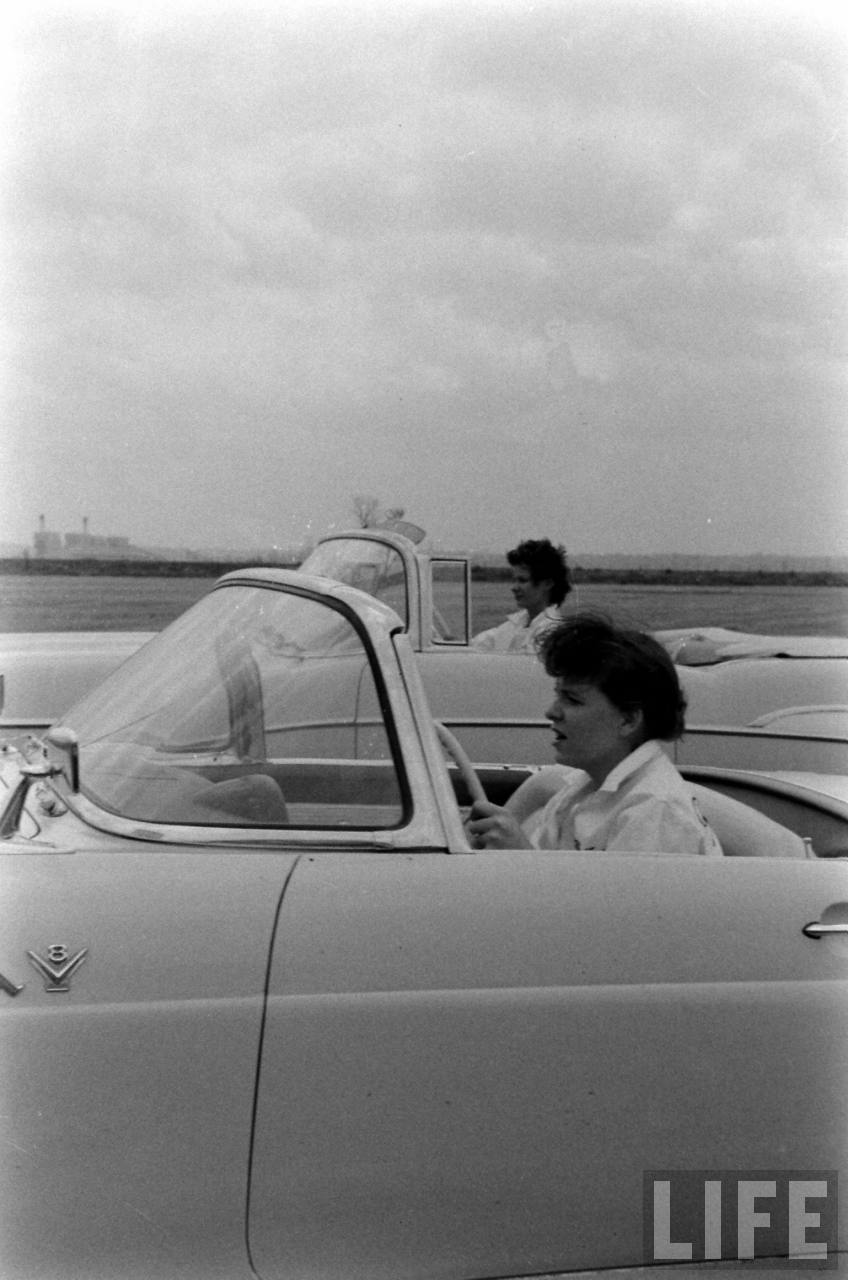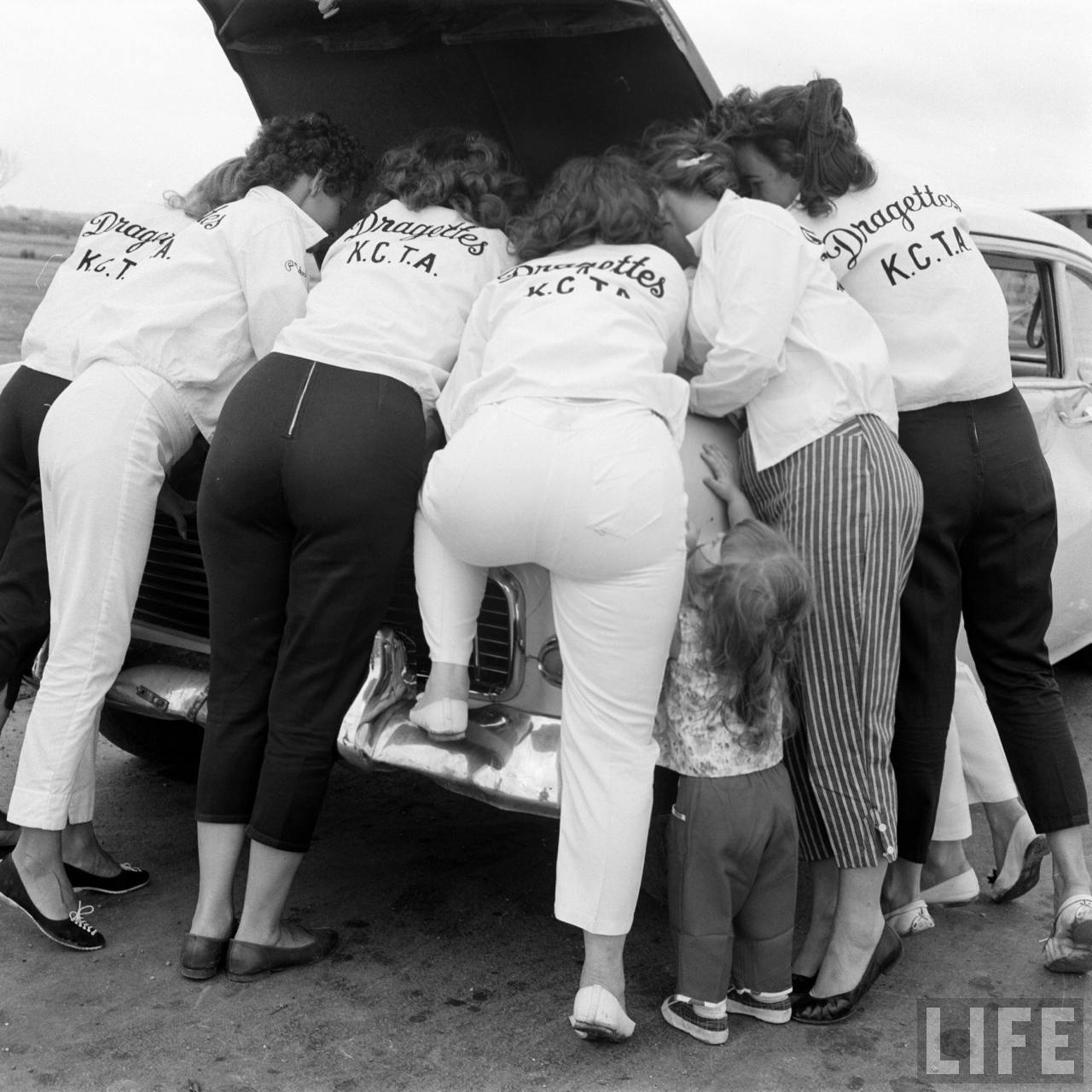 All I can tell you about these ladies is that they were from Kansas City and called themselves the "The Draguettes" which they had written across the back of their totally sassy club jackets. Photographed sometime in the 1950s by Life reporter Francis Miller, I do wish these shots were in colour so we could see if the jackets might actually have been baby pink!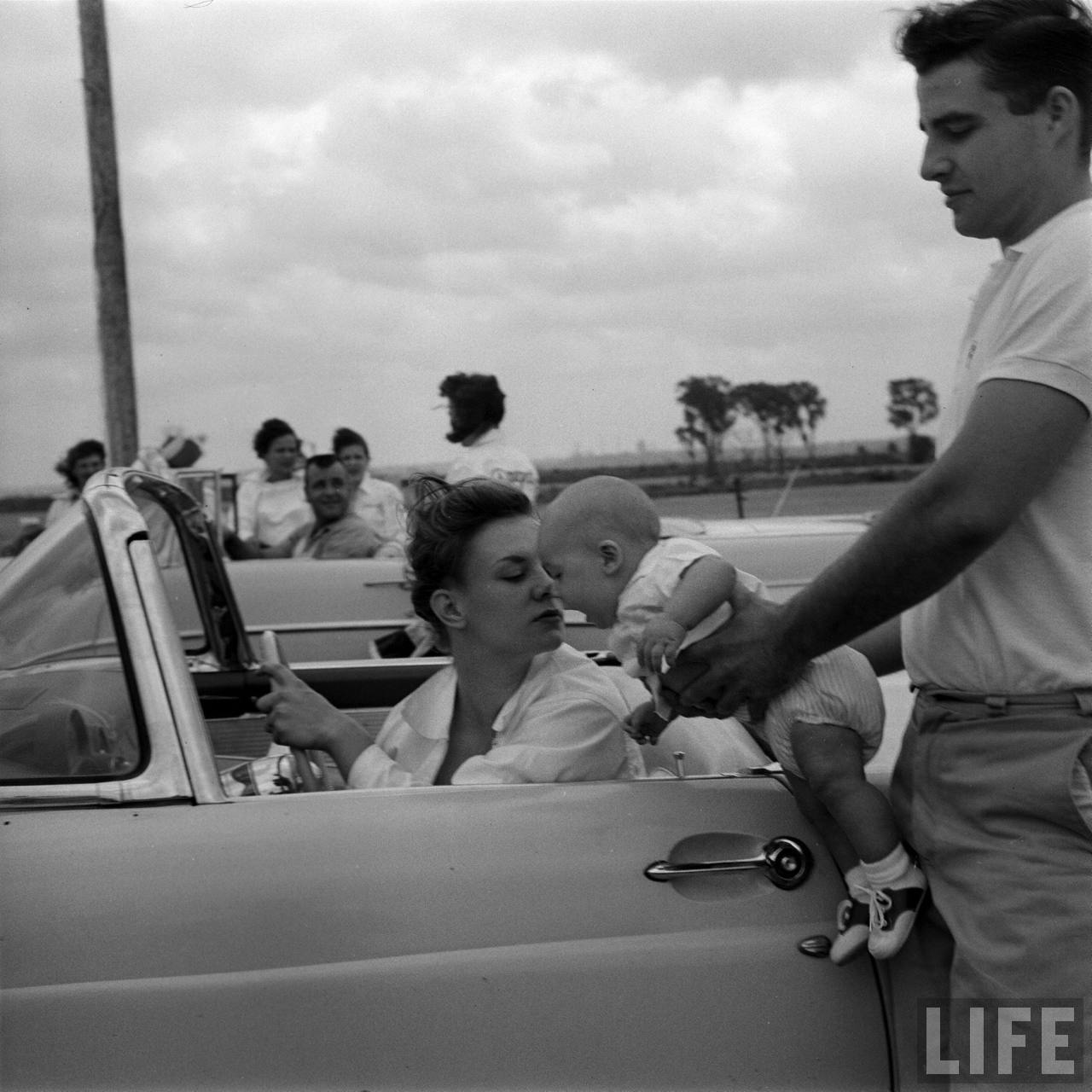 This might be my new favourite photo ↑ Proving that Mommy can drive her hot rod and make sure little Jimmy gets his saddle shoes on right. (Racing against the opposite sex no less).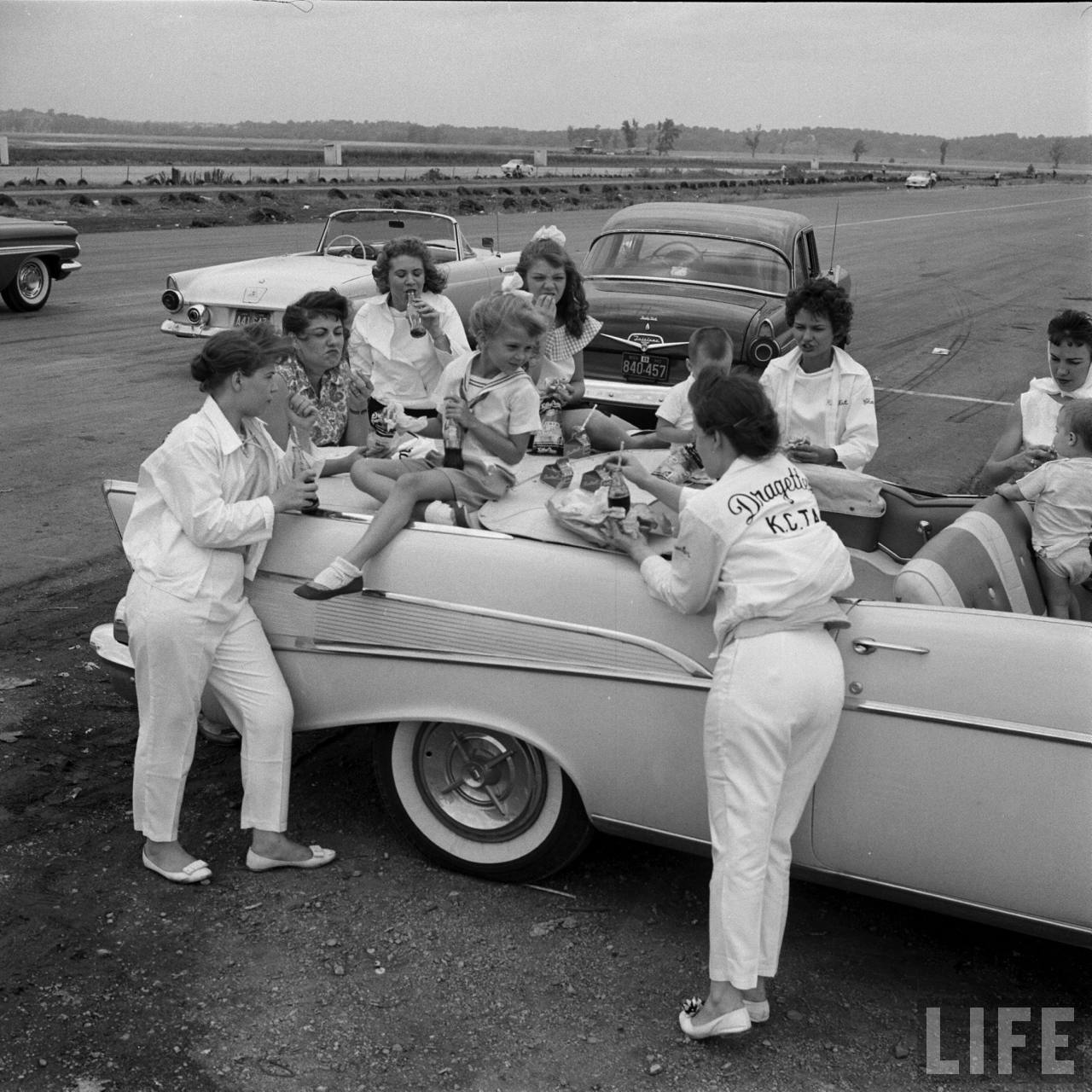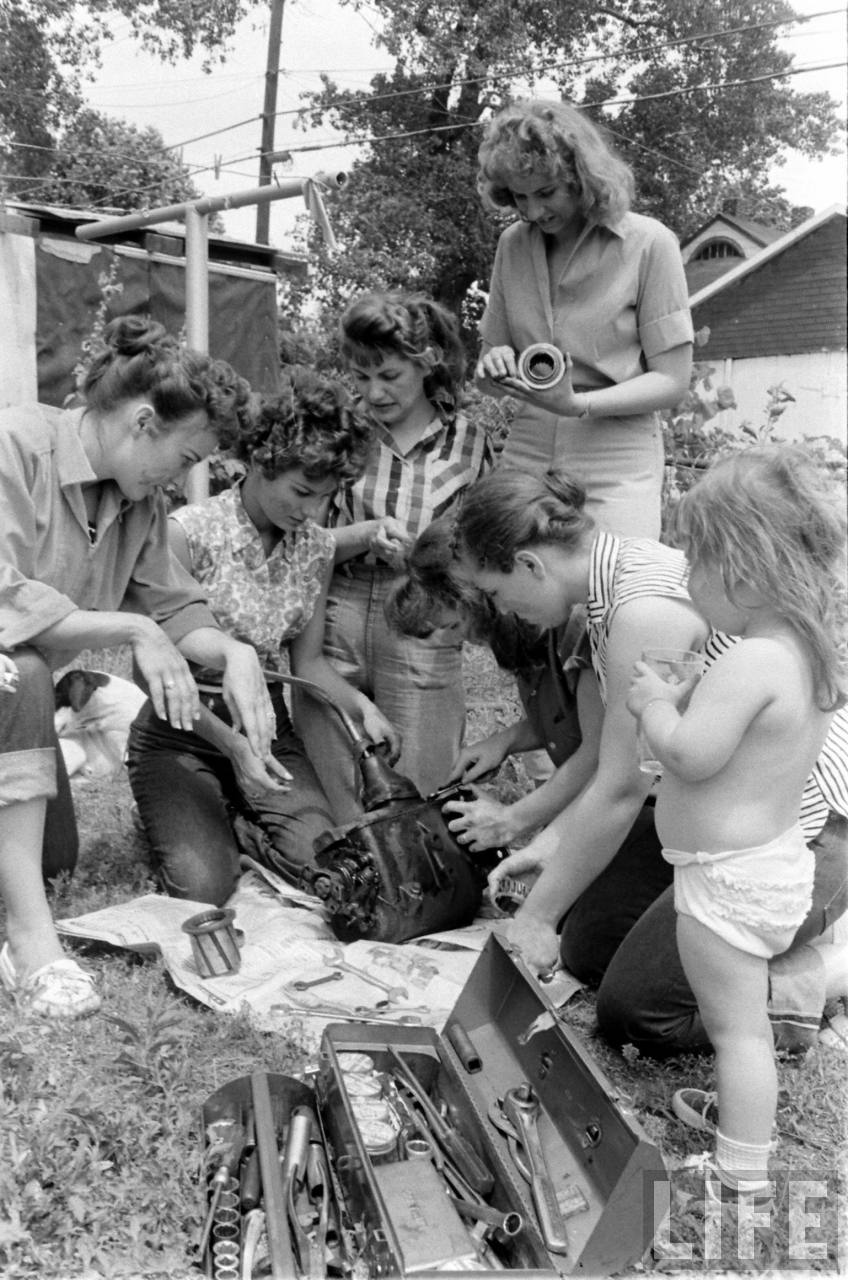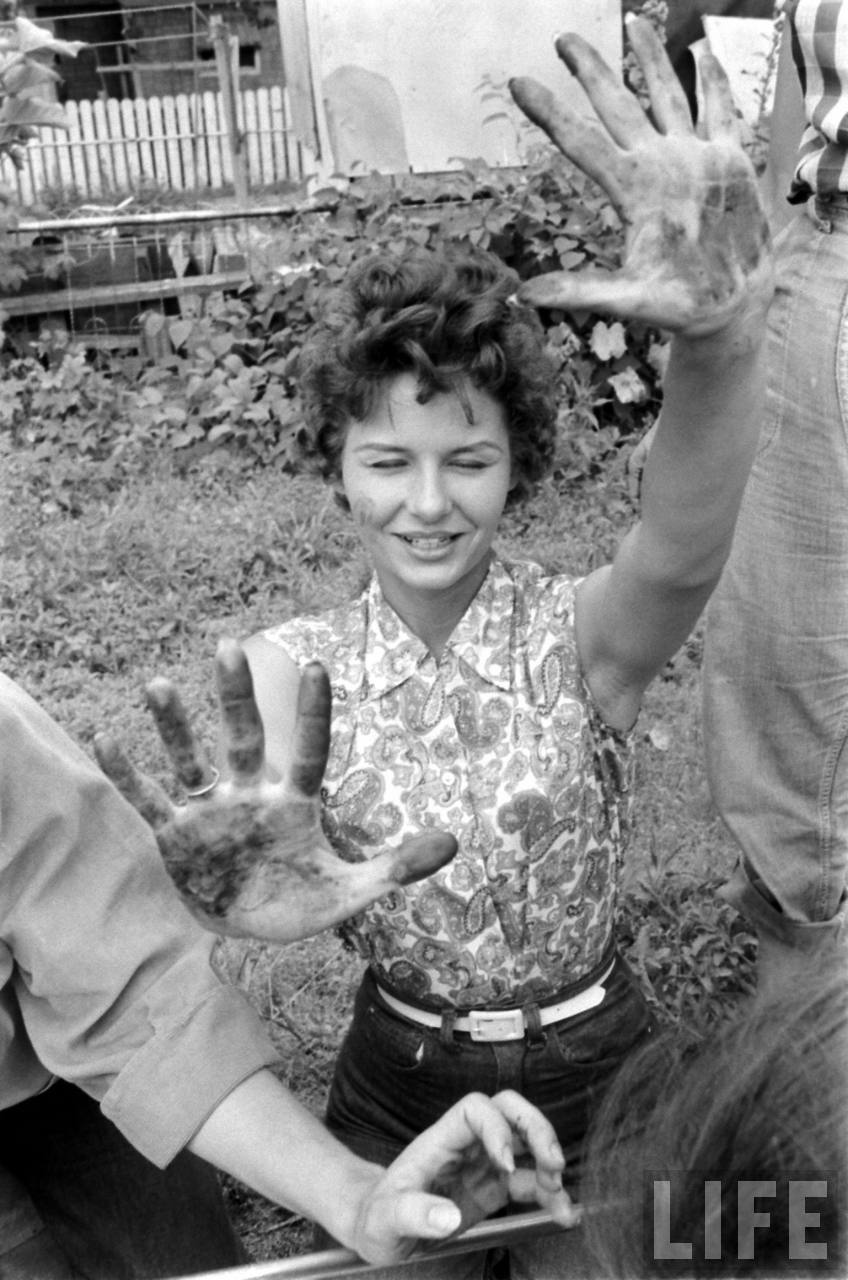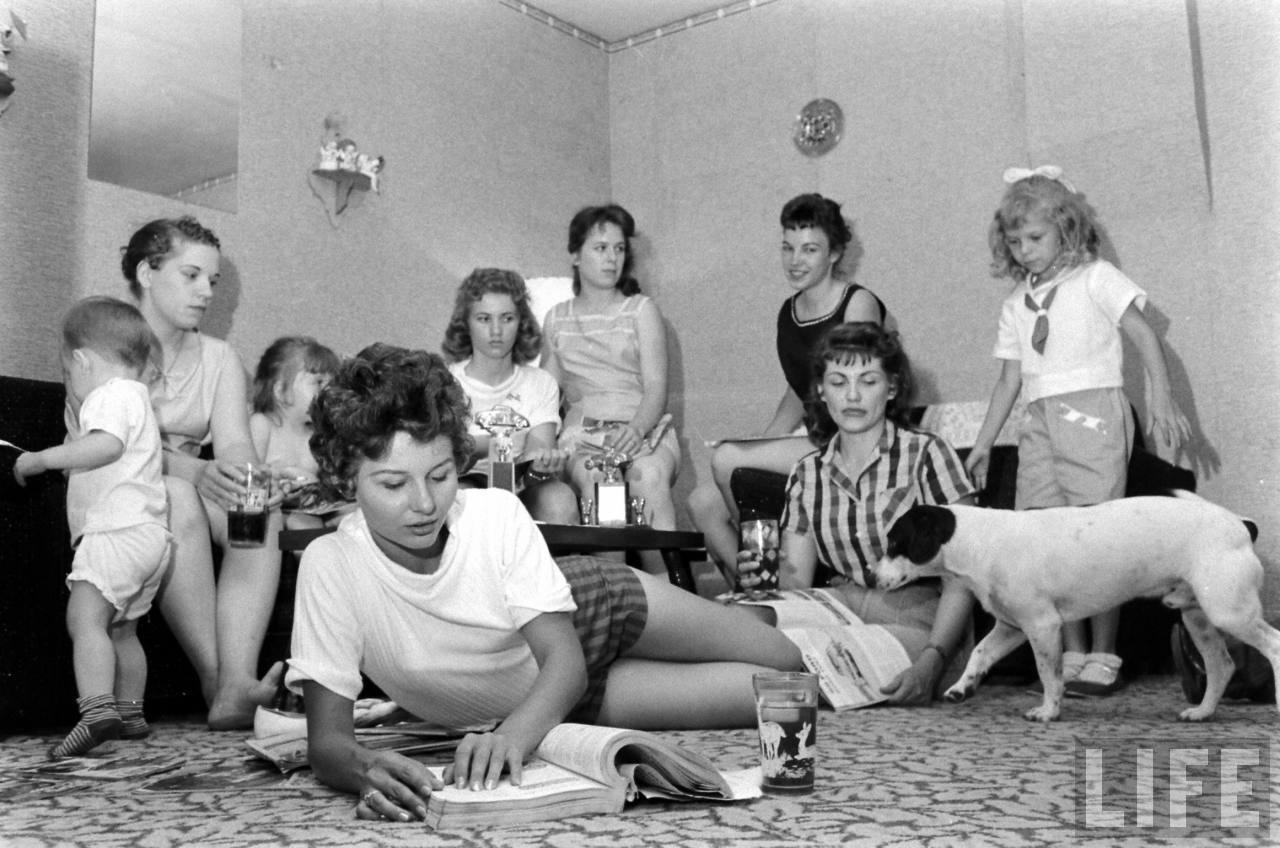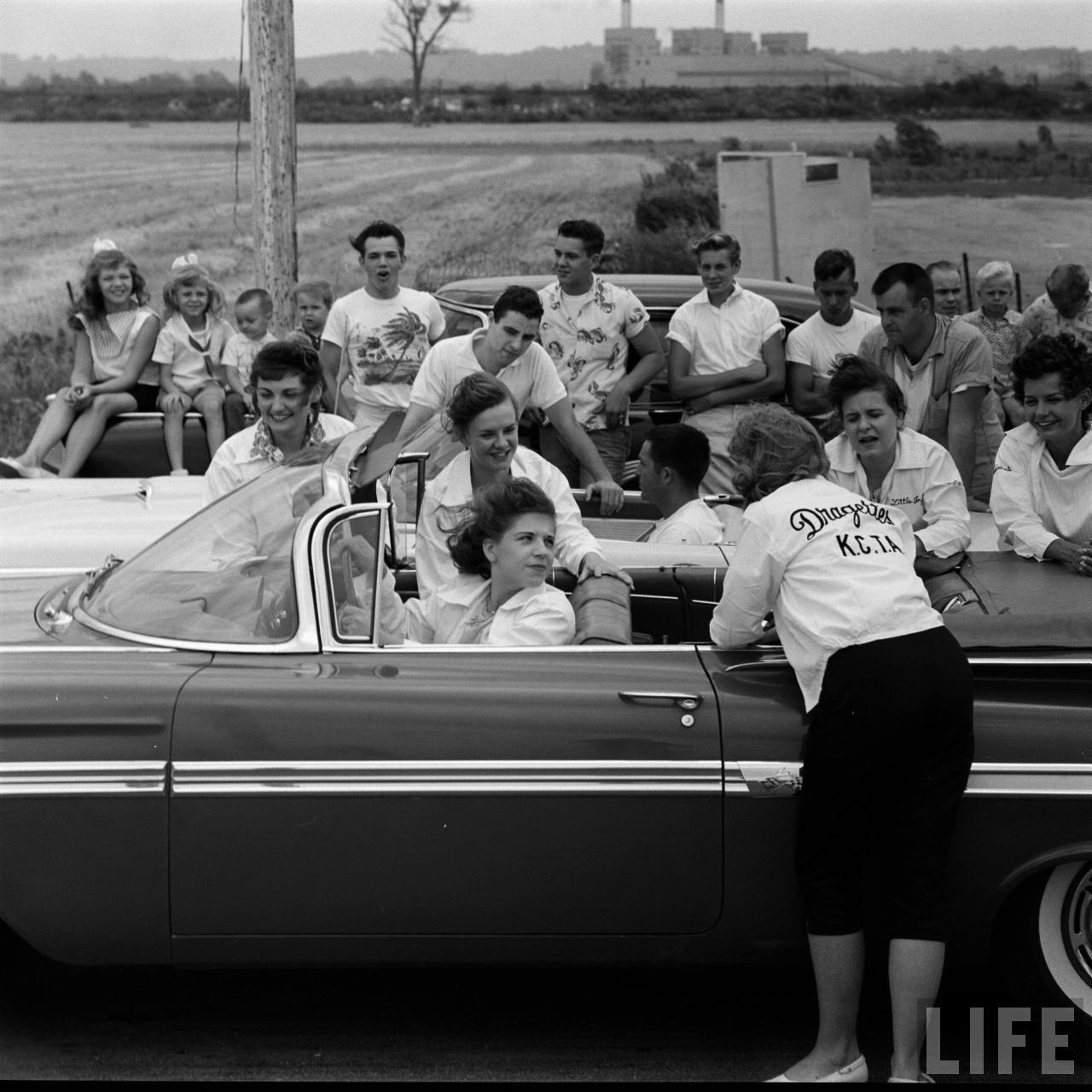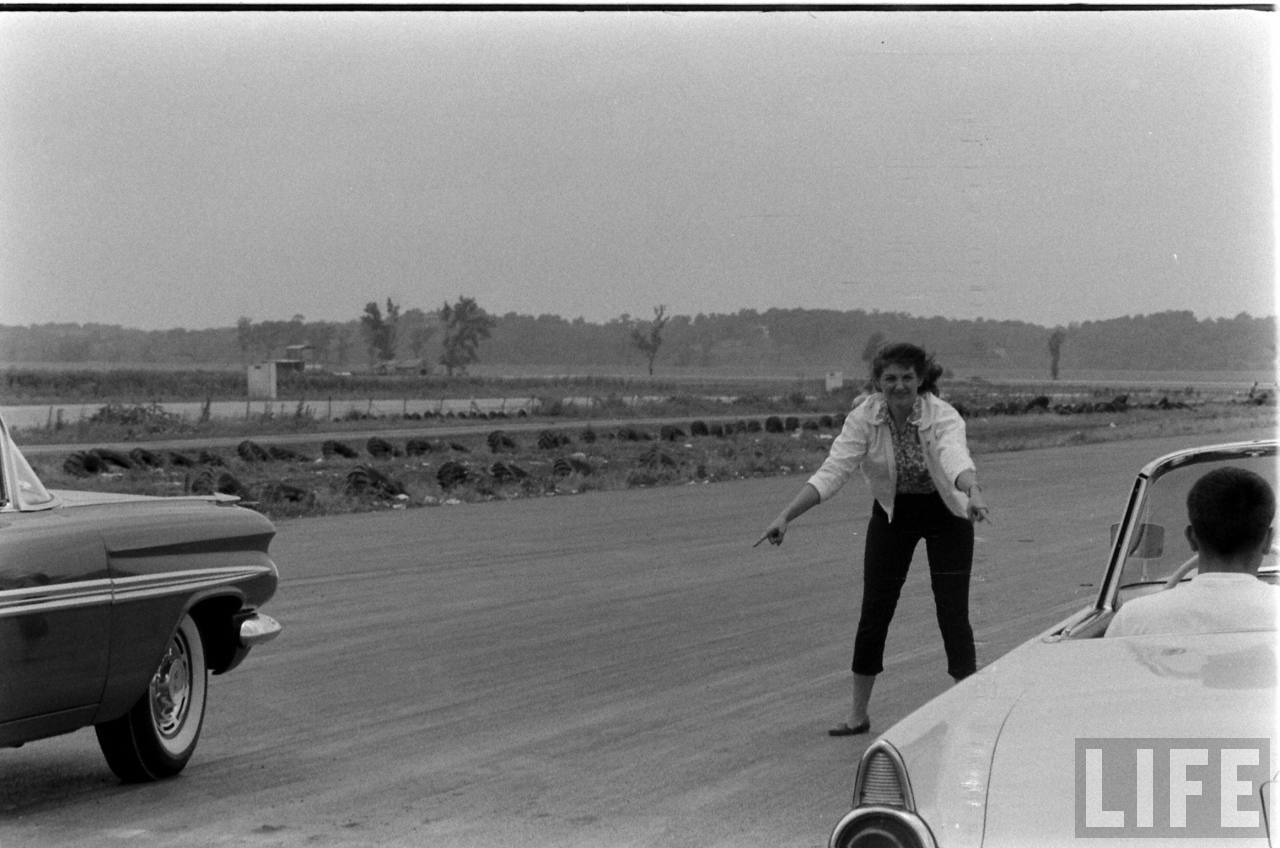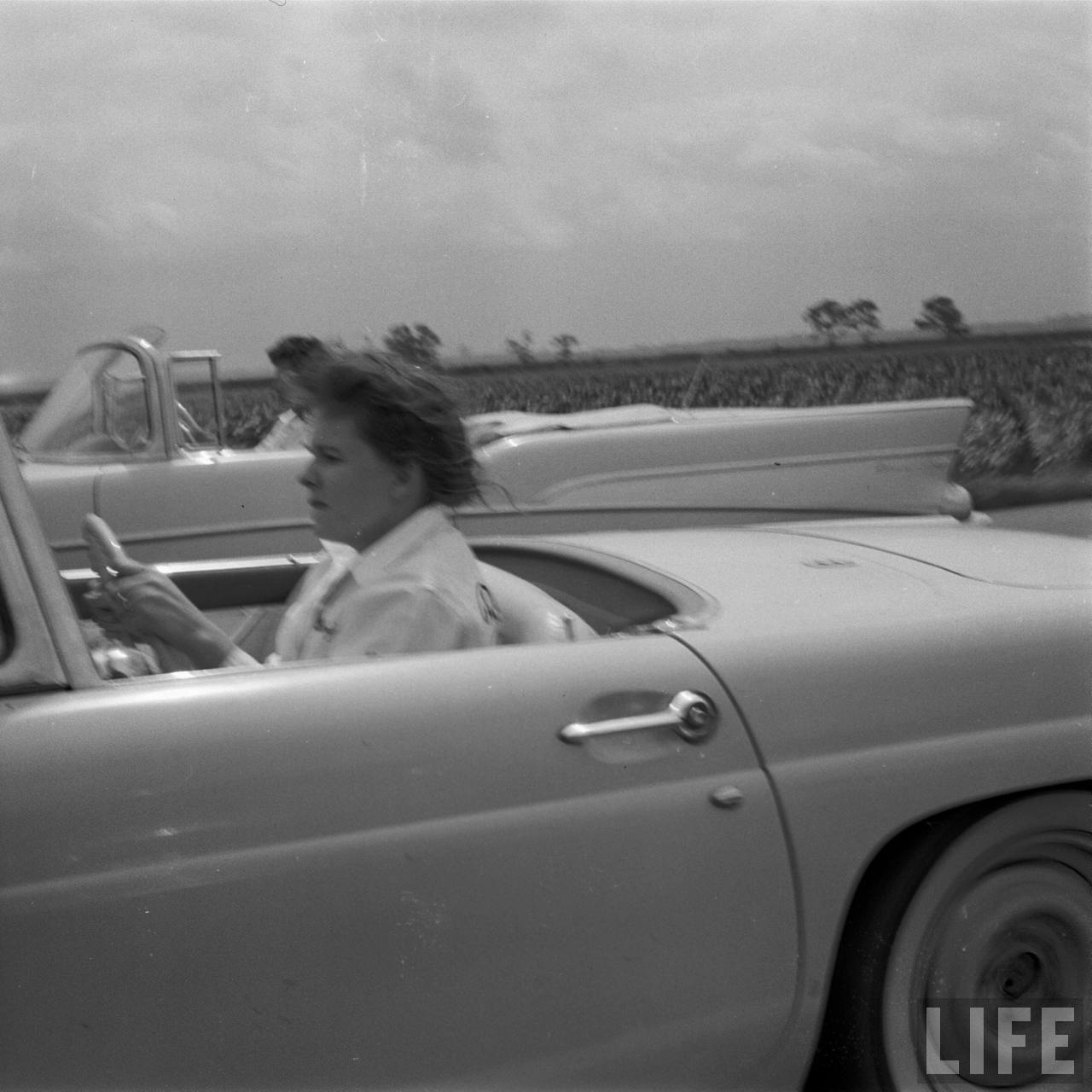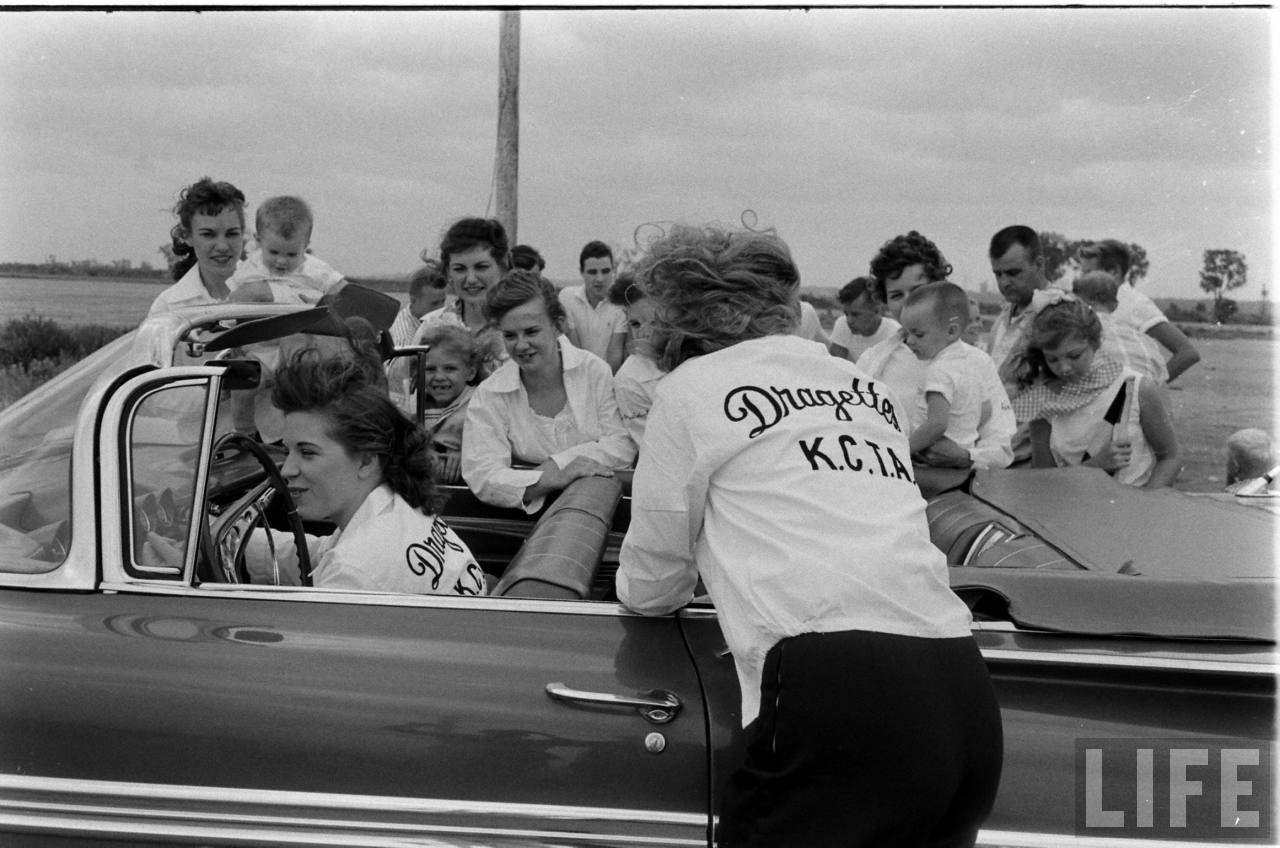 I wonder if any of these ladies are still around. There's very little information on "The Draguettes" of Kansas City, so if you have any leads, you know where to share them.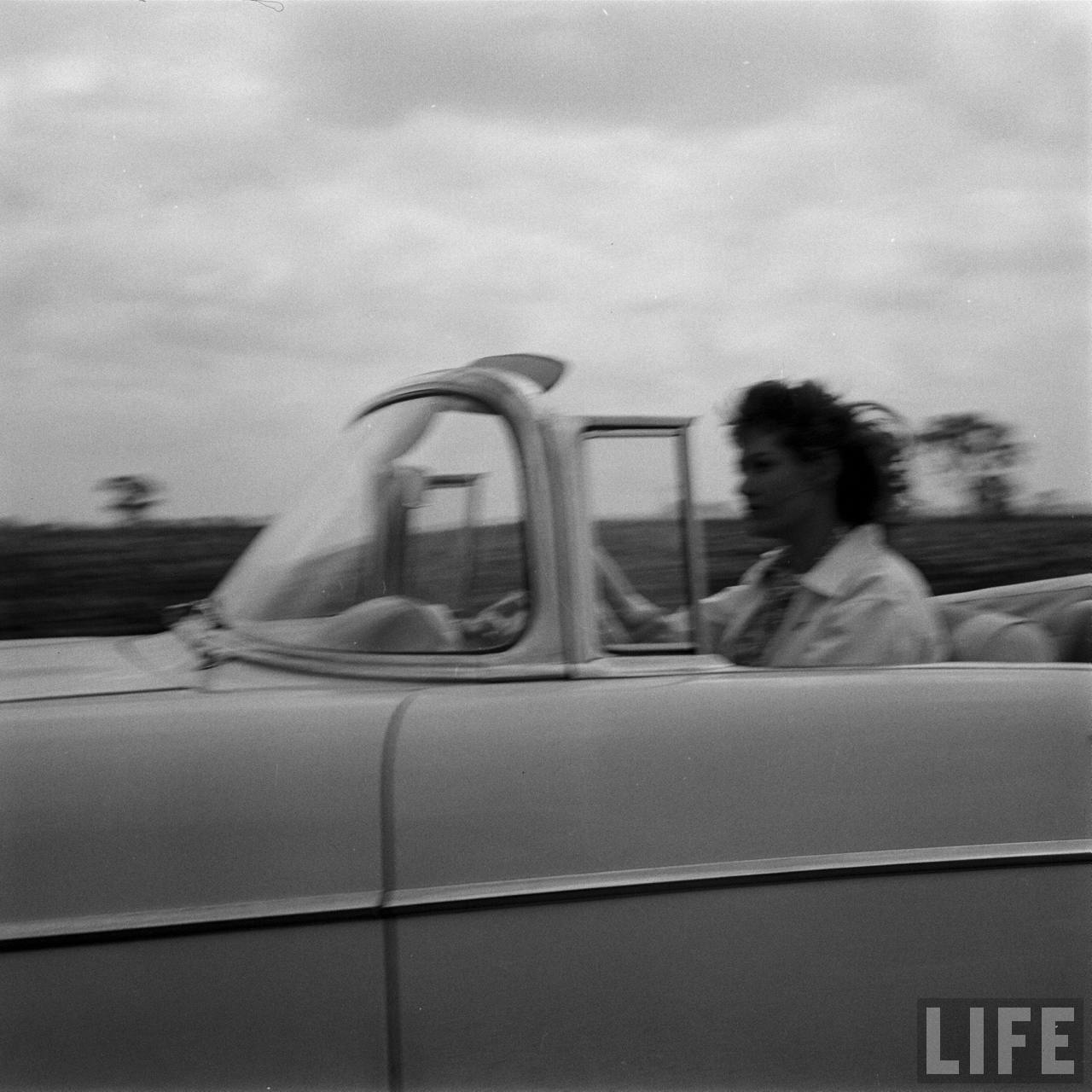 Boy do I feel like taking off on the road to feel the wind in my hair.
You can find the full photo roll in the Life Archives. For another forgotten 1950s girl gang, choose this door.