It's photographs like this that stop me in my tracks when I'm browsing the internet, and I'm always saving them away in some folder that I never do anything with– until today! The time has come to unload my favourite art nouveau stunners on you. Let's start with this flower-shop in Brussels, designed by Paul Hankar, in the 19th century. After years of abandonment and deterioration, florist Daniel Ost came along and decided to renovate the entire place, ensuring the original grandeur came back to life. The royal family buys their flowers here. It's located at Rue Royale 13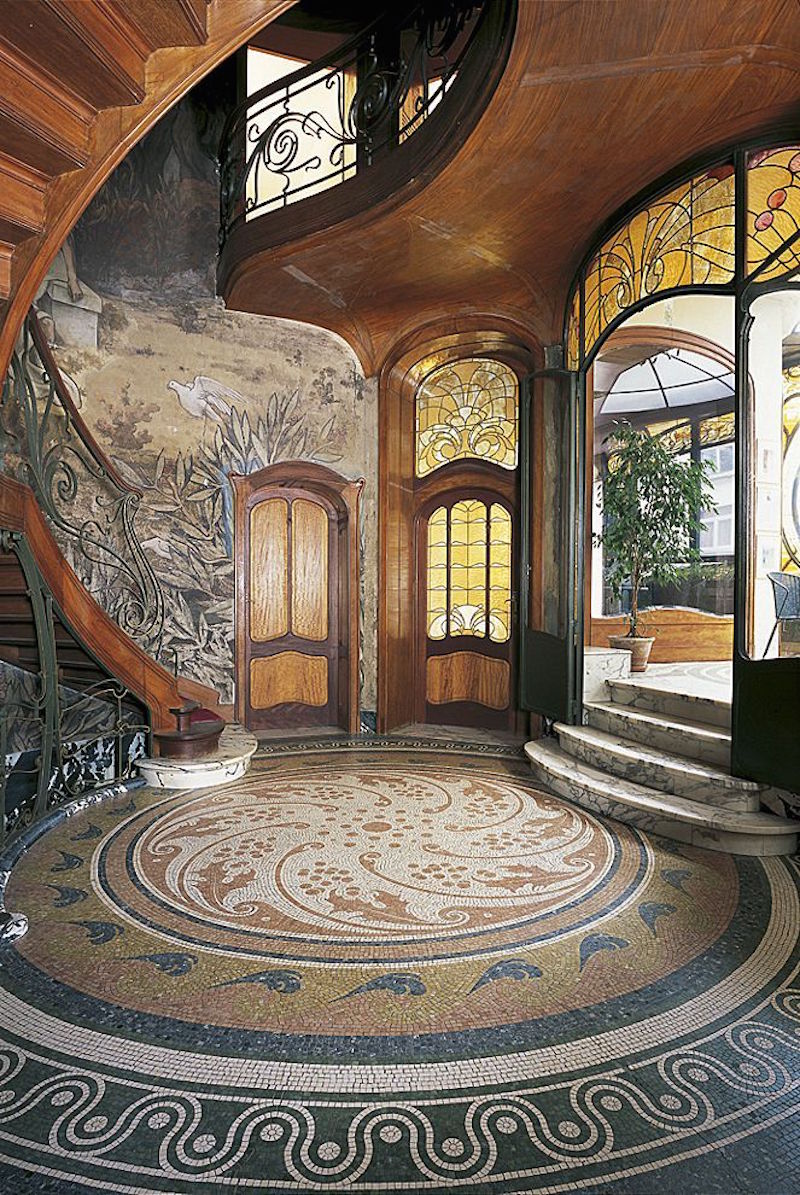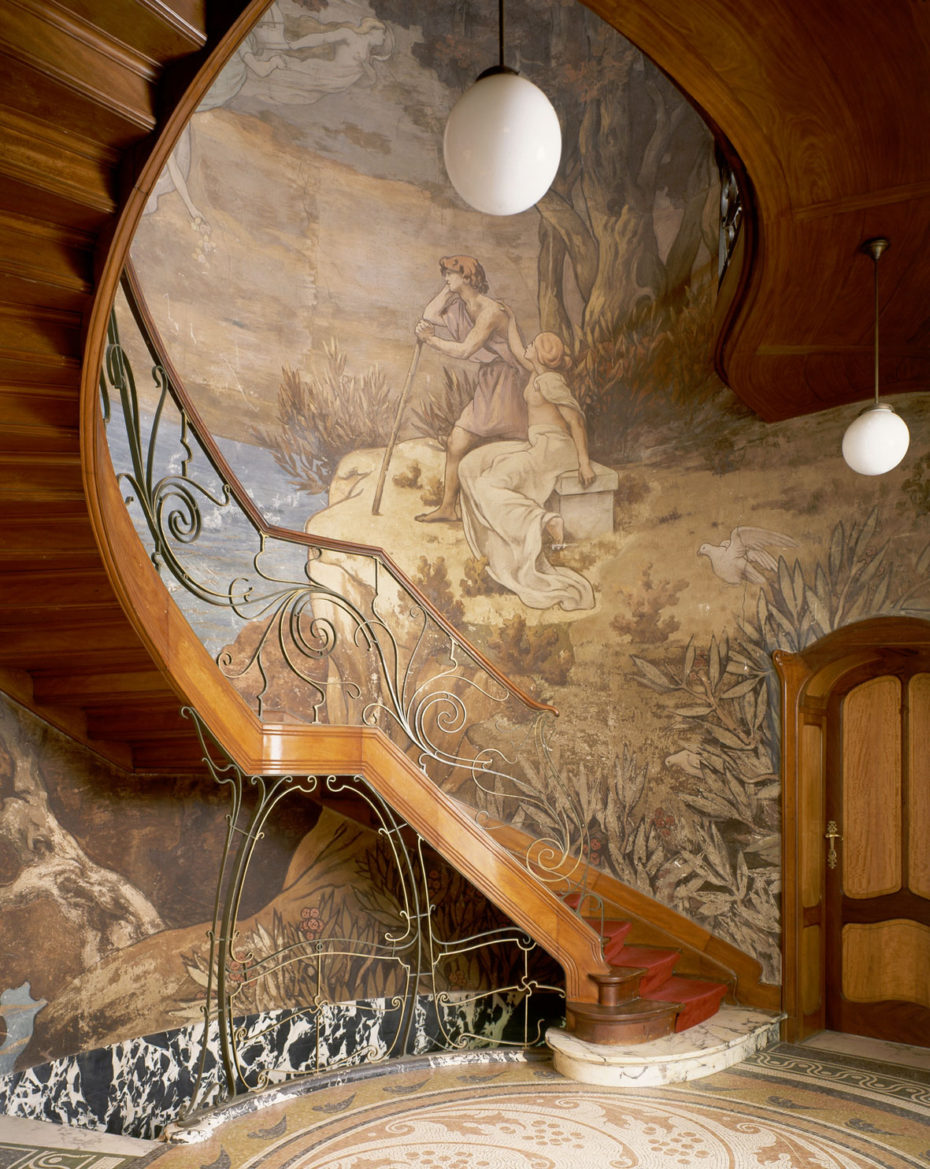 The Hotel Hannon in Brussels, was occupied by the Hannon family until 1965 when it was abandoned and threatened with demolition. It was not until 1979 , that the town bought back the house and saved it from destruction. Furniture design, now gone, and the interior design was the work of Émile Gallé and Louis Majorelle. Some frescoes in the smoking room and the staircase are by the painter Paul Albert Baudouin. Fully restored in the 1980s , it's owned by the photographic Contretype which in addition to keep the photographic work of Édouard Hannon and assures the promotion of creative photography through exhibitions. Info on visits here.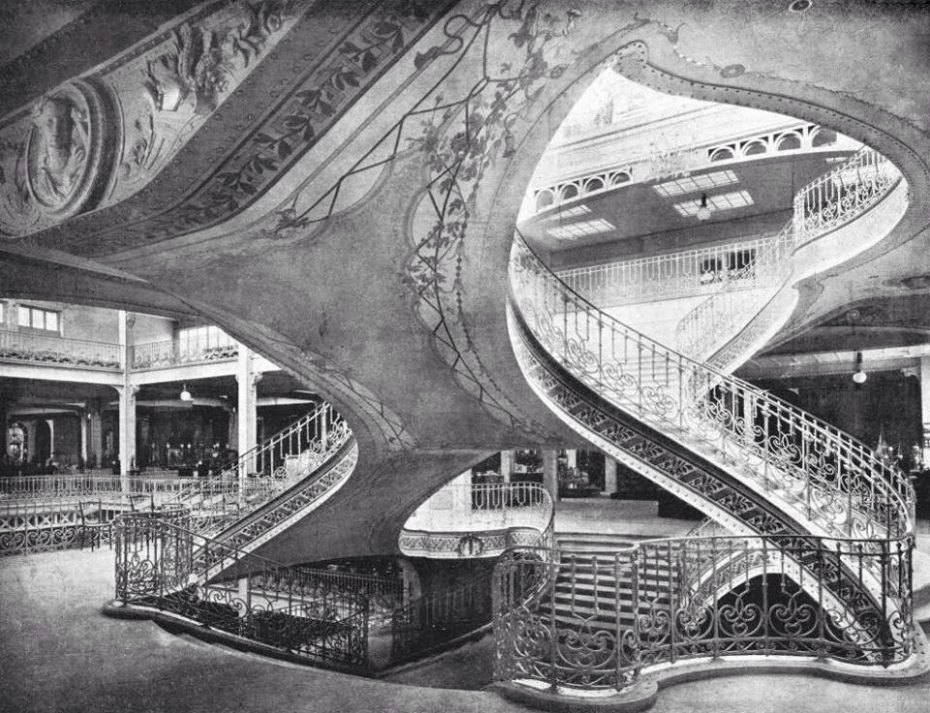 Central Staircase in the Grands Magasins Dufayel department store, Paris, late 19th century. In 1856, Georges Dufayel opened a department store to rival all others, and no visit to Paris was complete without a trip to "Les Grands Magasins Dufayel," even though it was in the working-class area of Goutte d'Or in the 18th arrondissement, far away from the grand locations of the Galeries Lafayette, Le Bon Marché, La Samaritaine or Printemps. While the department store closed its doors in 1930, you can still see the facade at 26 rue de Clignancourt.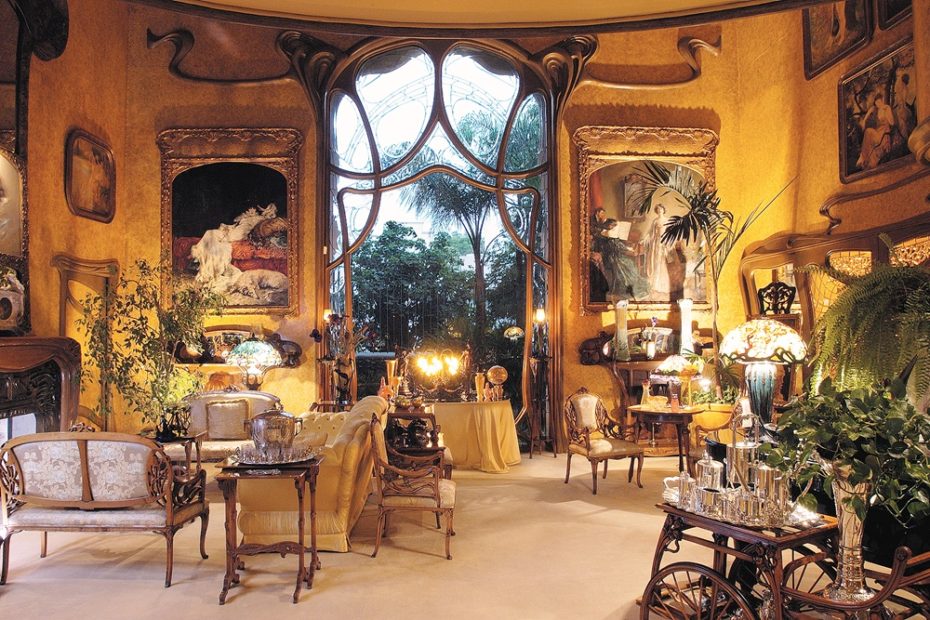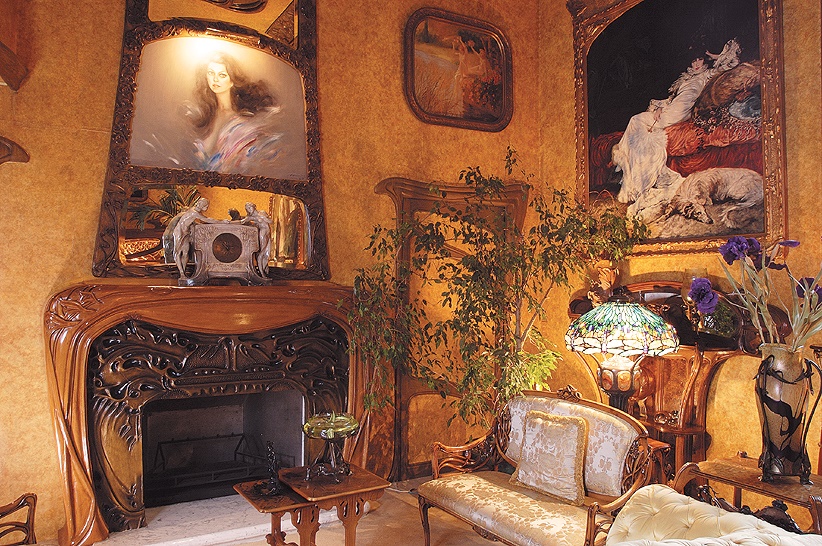 Casa del Ingeniero Holtz is a house in Mexico City owned by an engineer named Ignacio Holtz that is completely done in Art Nouveau style. From the floors to the chairs to the lighting, everything is inspired by art nouveau. Here are the first and second parts of it giving a tour. If you want to see a house completely in the art nouveau style, check it out.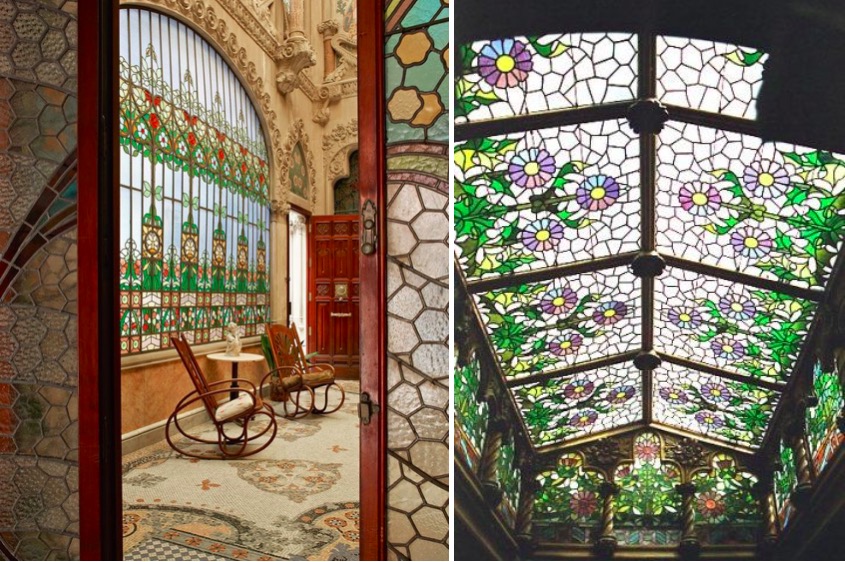 Casa Navas in Catalonia, still exactly as it was when it was built in 1908.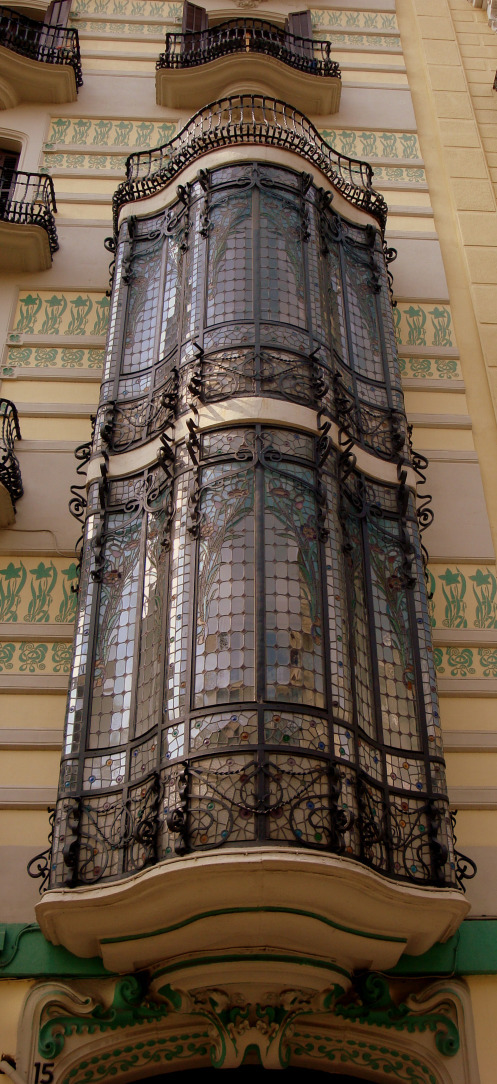 Stained glass at Casa Cama i Escurra, Barcelona, Spain via.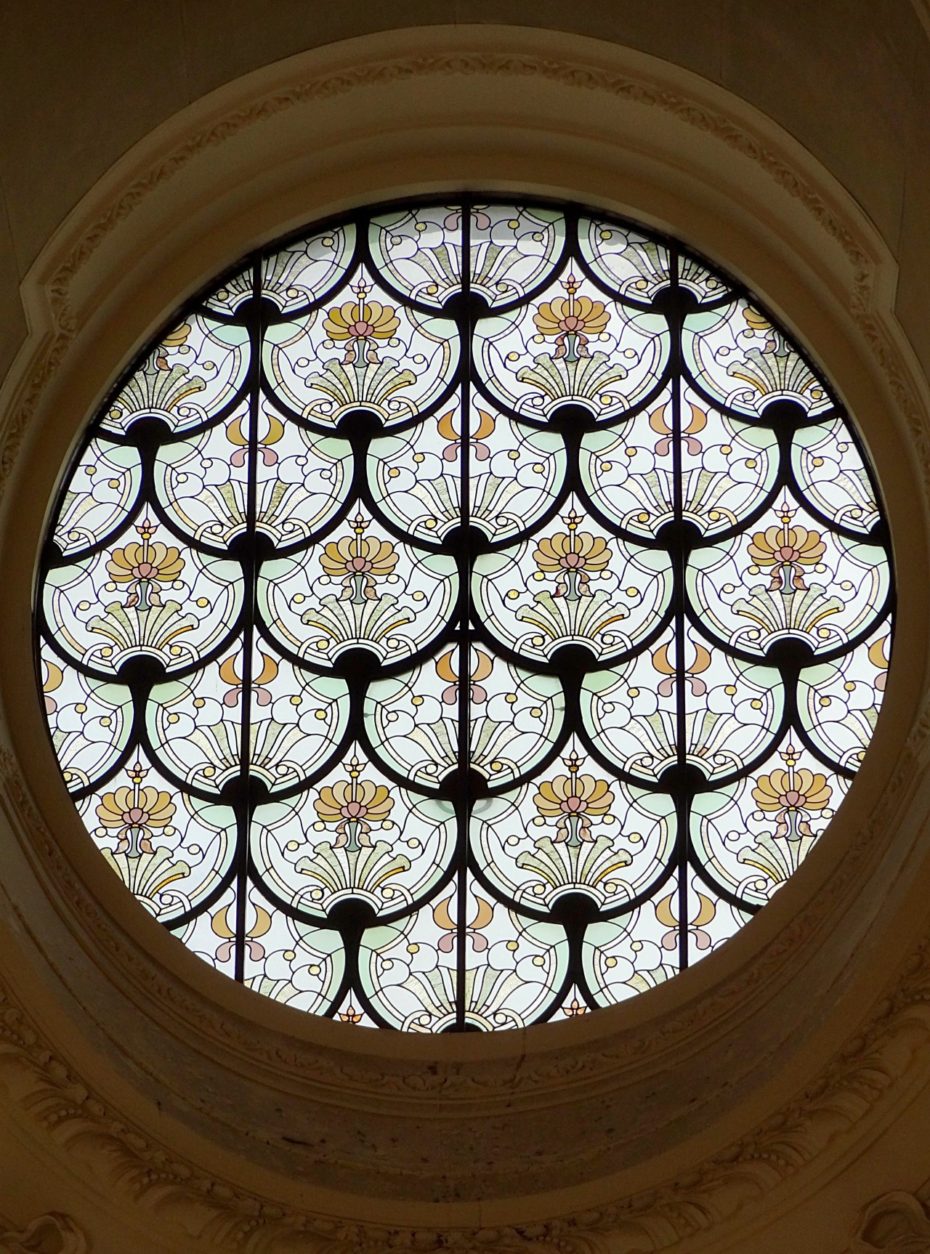 A window at the Petit Palais, Paris via.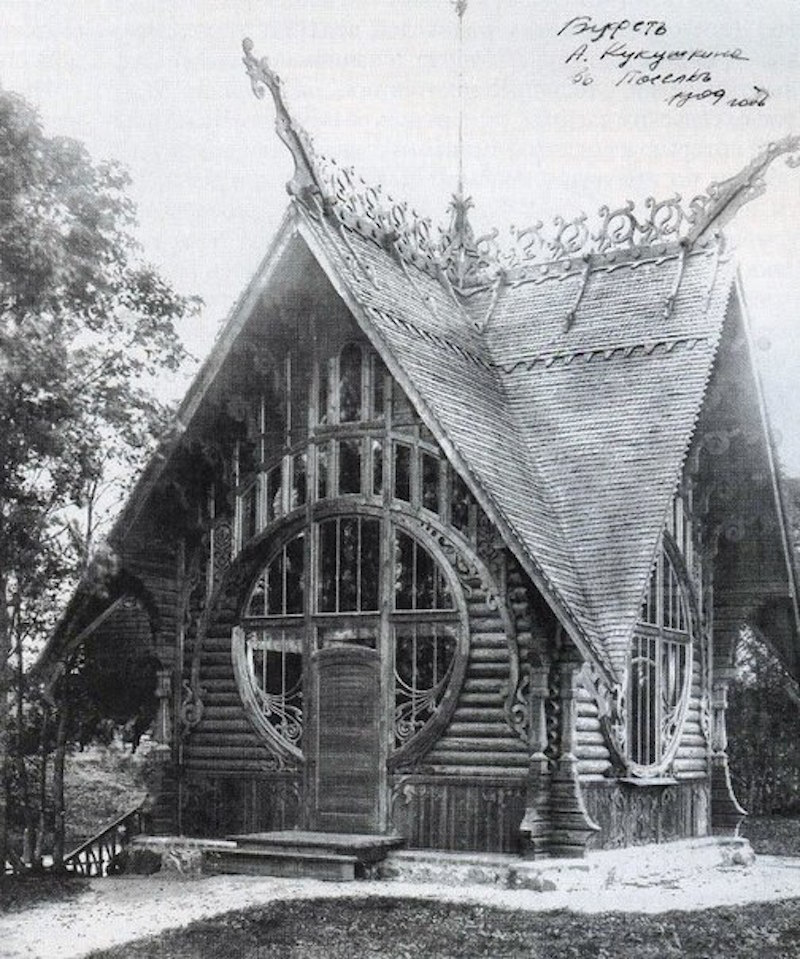 A Russian house done in the Art Nouveau/Modern style, early 1900s. Photos via here.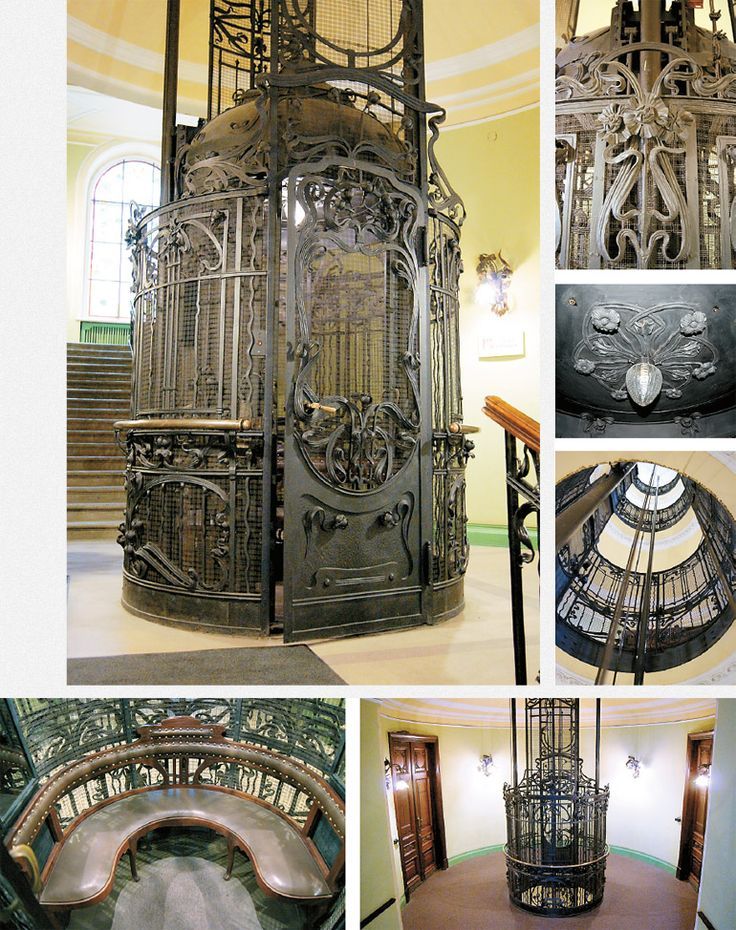 Steam Powered Elevator, St Petersburg, Russia, more info here.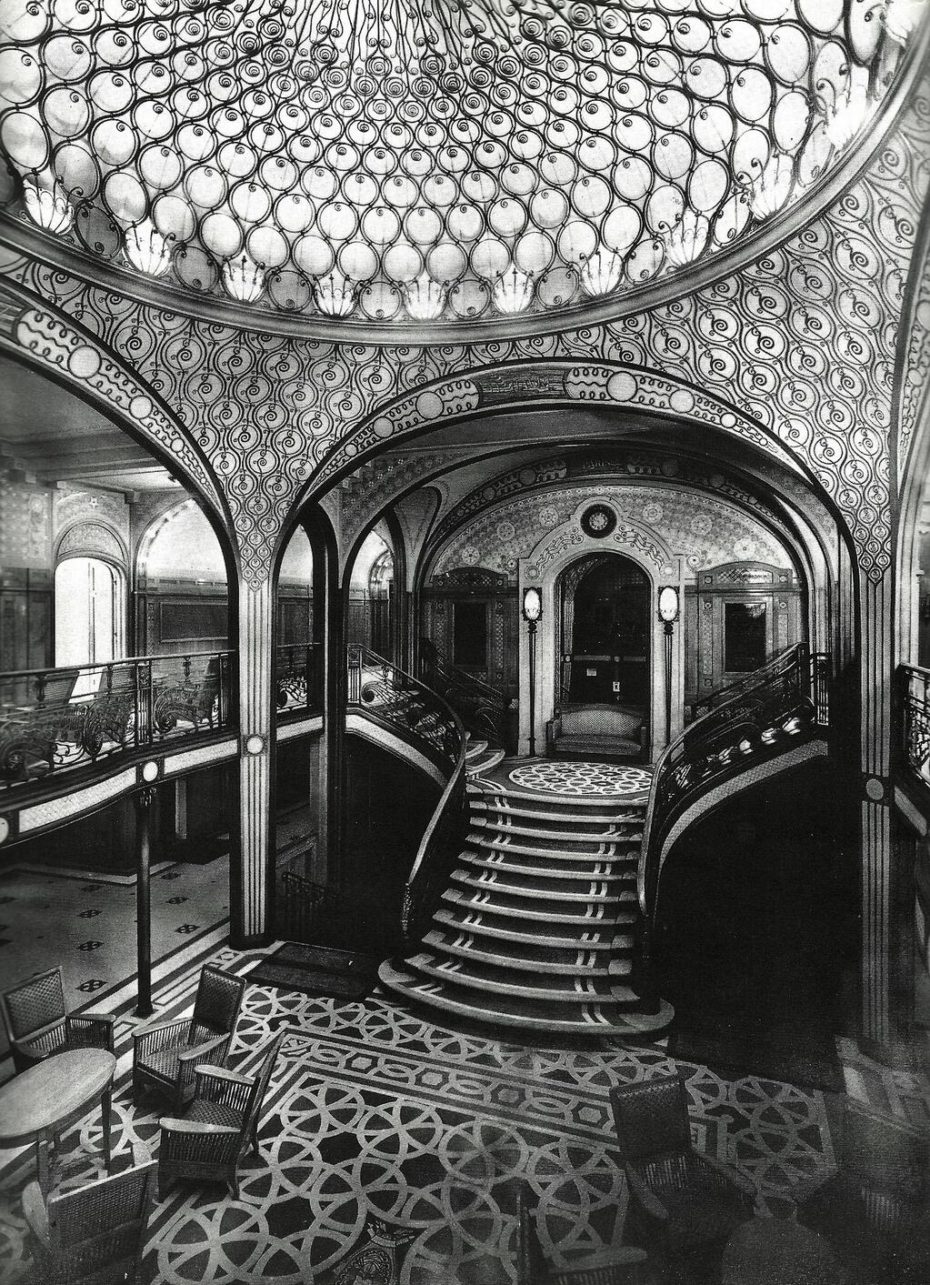 The grand staircase aboard the SS Paris, c.1921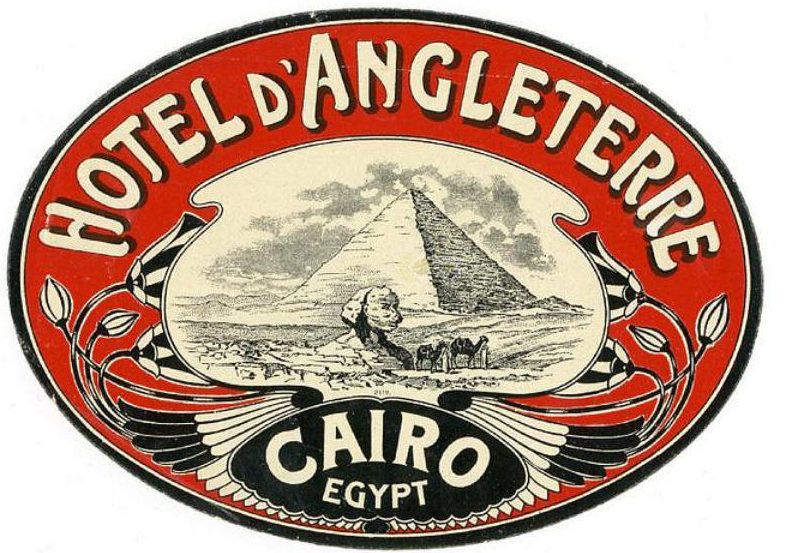 1900's luggage label for the Hotel Angleterre in Cairo, via Flickr.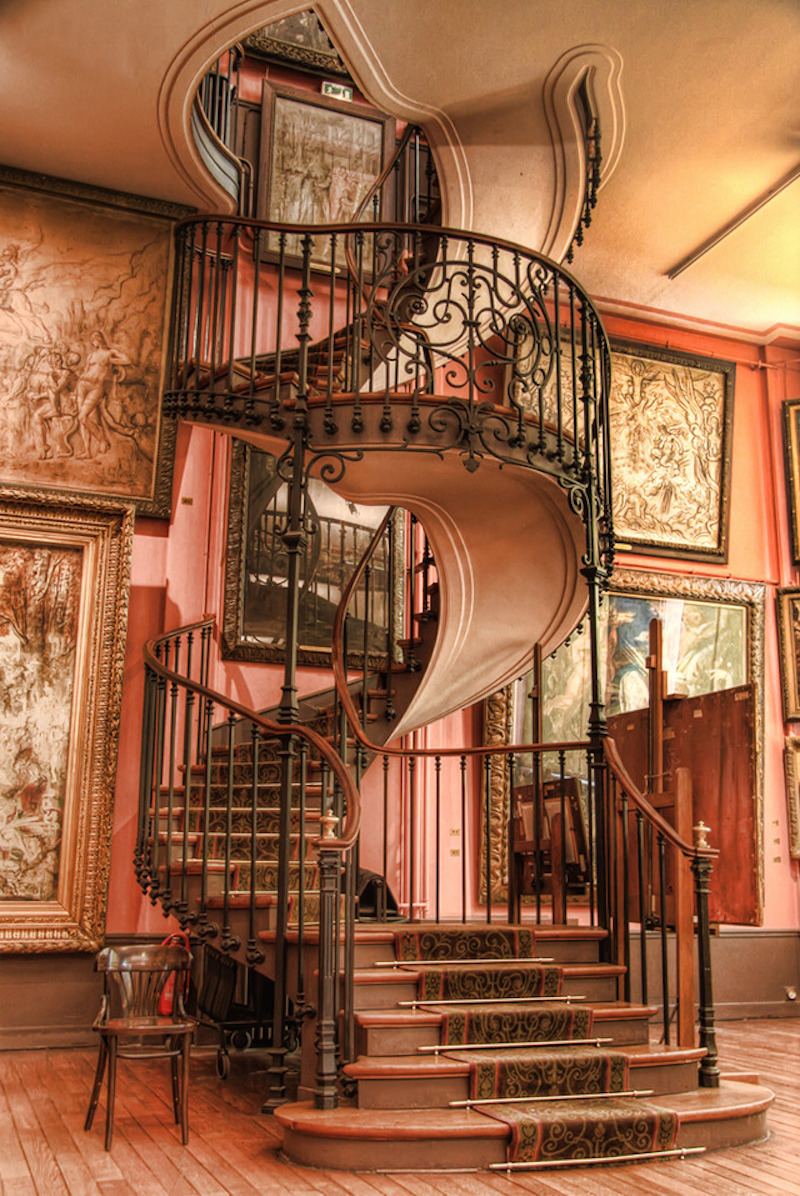 Couldn't leave this one out. Musée national Gustave Moreau, Paris.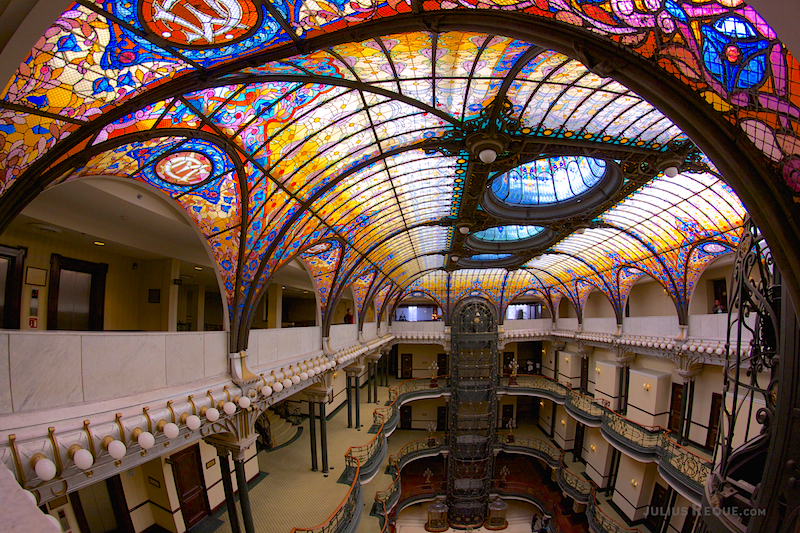 Gran Hotel, Mexico City, via Flickr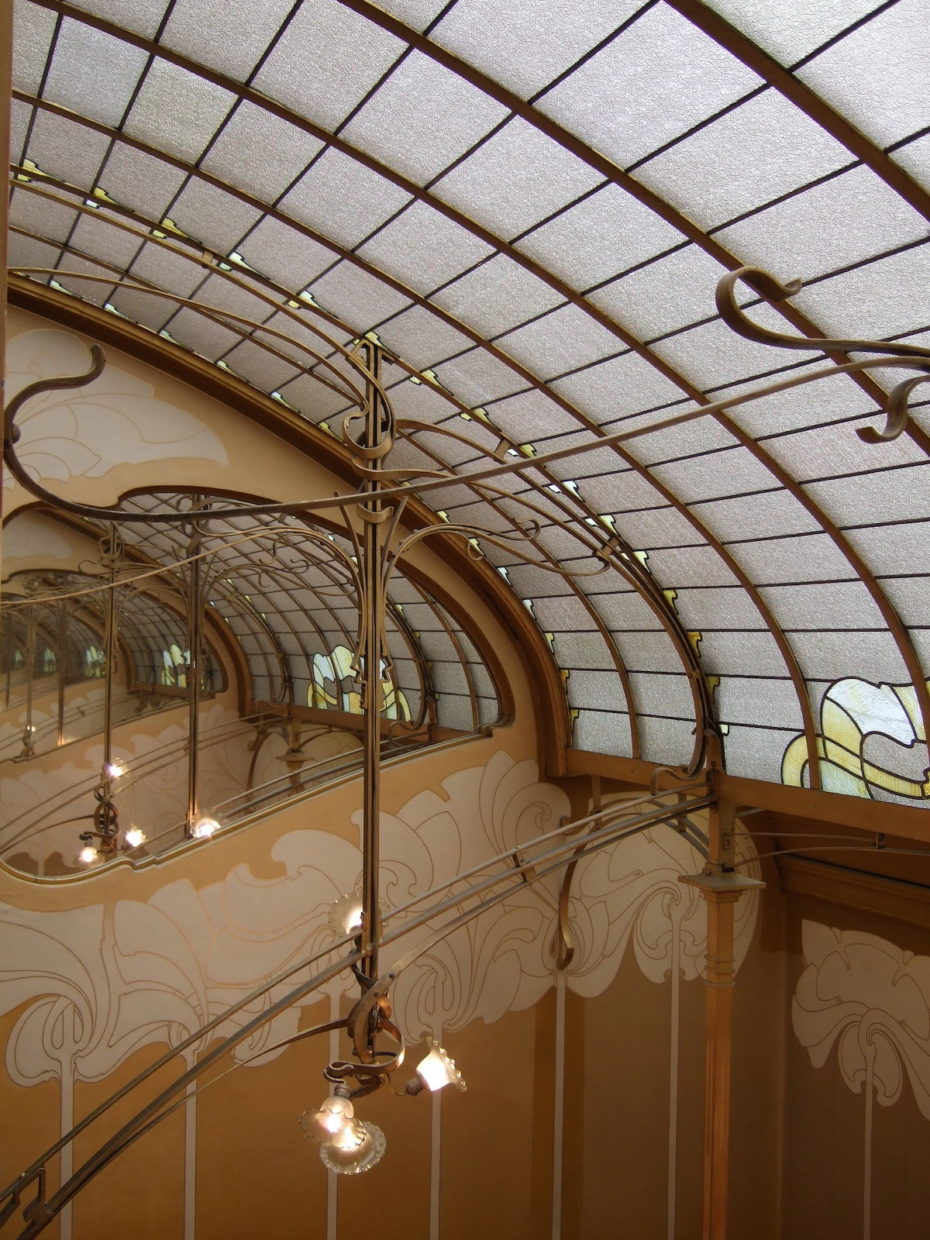 View across Main Stairs at Upper Landing, Victor Horta House in Brussels, Belgium. Victor Horta designed and built the house and studio for his own family from 1893-97. Now home of the Musee Horta. Via Flickr.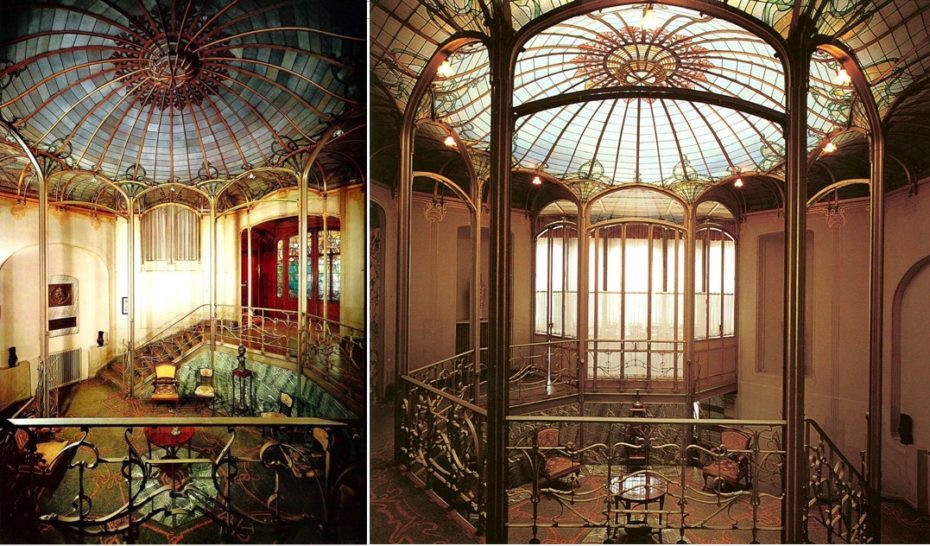 Hotel Tassel is a town house built by Victor Horta in Brussels for the Belgian scientist and professor Emile Tassel in 1893–1894. Together with three other town houses of Victor Horta, including Horta's own house and atelier, it was put on the 'UNESCO World Heritage List' in 2000. Visiting info here.



This Belle Epoque Parisian restaurant was originally created around 1898-1900 as the dining room of Hôtel Langham, then covered up for nearly 80 years when the style had become unfashionable. After sitting undisturbed for generations, it was rediscovered by a new owner by accident in 1978 during renovation works and then restored to life.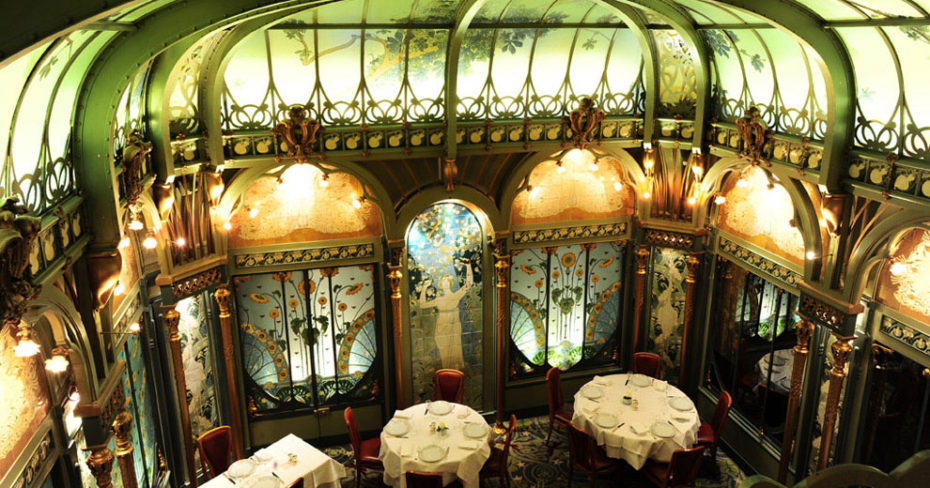 You can now book a table at La Fermette Marbeuf, an incredible art nouveau gem.