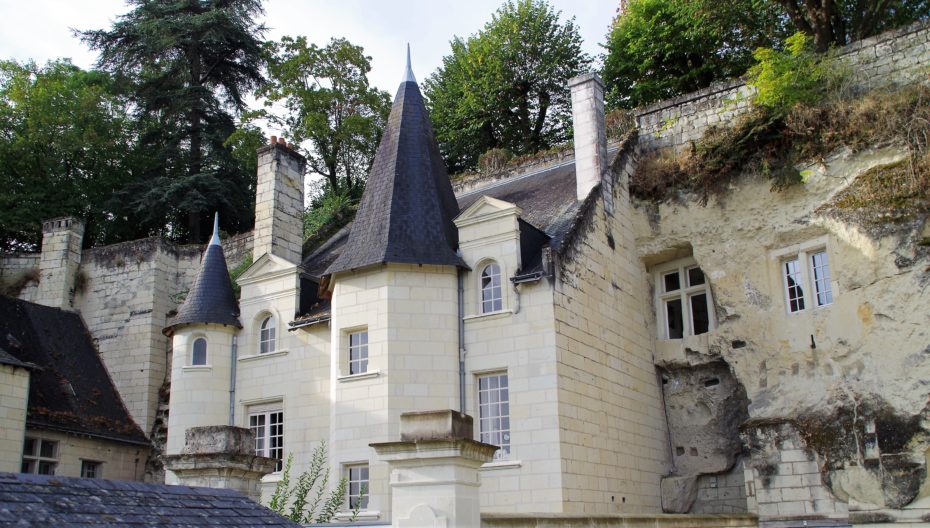 If a French chateau is a little out of your vacation budget, why not consider a cave house? Unforgettably unique and even more historic, the "troglodyte" homes of France; those ancient rocks dwellings dotted along quiet country roads of the Loire, or deep in the basin of Dordogne; were built 100 millions years ago by our planet's first humans. This is the Flintstones à la française…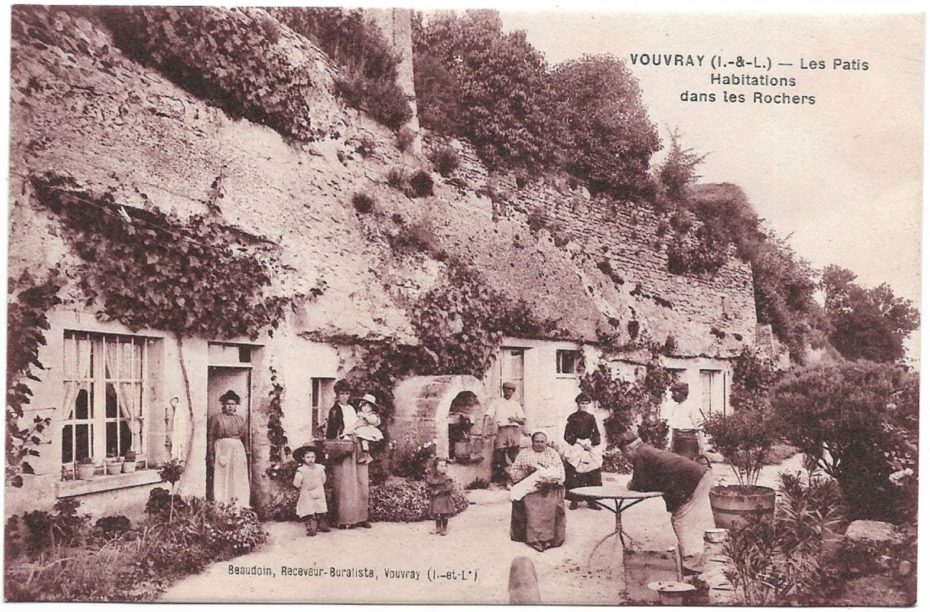 During the Norman invasions of the ninth and tenth century, these intricate tunnels became escape routes for royalty. They were carved into the region's tuffeau rock, a green-white limestone. Inside, temperatures were always about 10-15 degrees celsius (50-60). Not a bad place to camp out…
Time has turned the troglodytes into everything from cottages to mini-castles. The Loire Valley alone boasts 14,000 inhabitable, albeit mostly abandoned spaces today, but, up until the early 20th century, "troglo" homes were widely inhabited in France.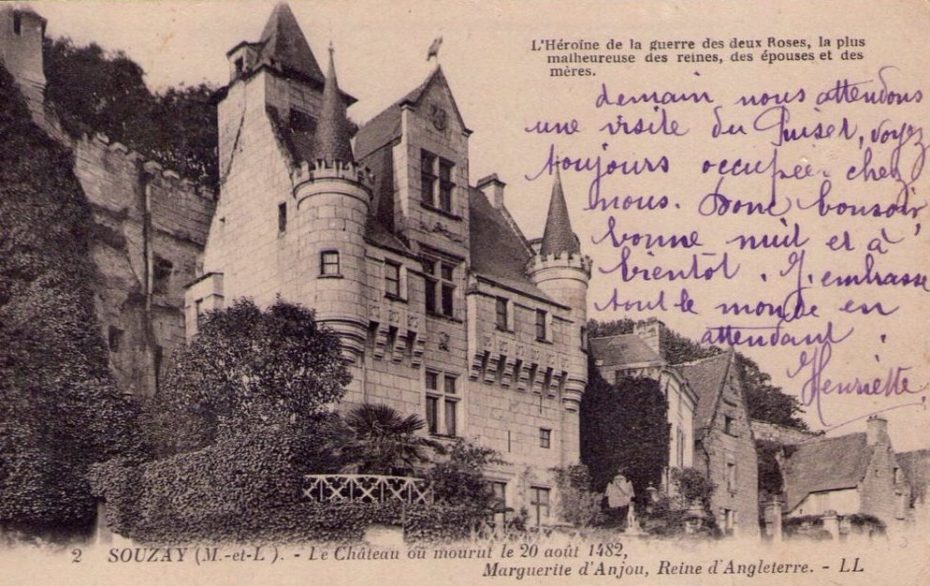 Entire churches and monasteries were even established, with monks living in the depths of cliffs, literally underneath the laity. Many of the underground kingdoms were meeting places for bizarre rituals, like the 17th century cave walls of Dénezé-sous-Doué's Cave aux sculptures, which is filled with hundreds of sculptures of tortured souls, the only remaining witnesses of what are believed to have been Satanic rituals: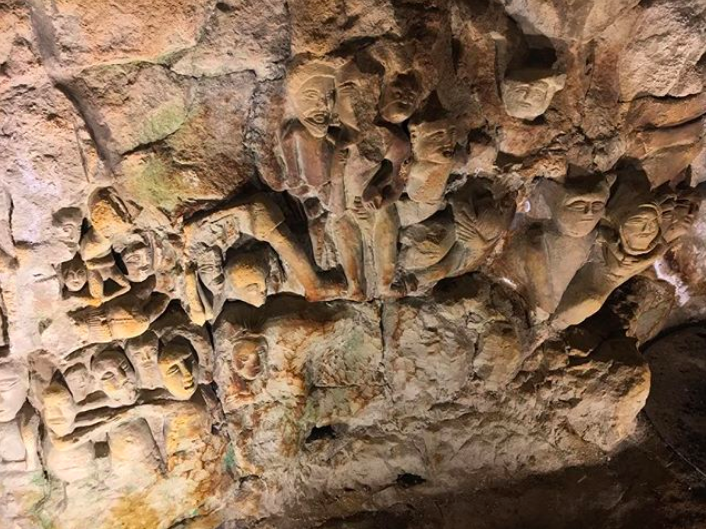 Journey southwest to Nouvelle-Aquitane, and you'll find the monolithic Church of Saint-Jean d'Aubeterre. It was built in the 12th century, and rediscovered in the 21st amongst the rubble: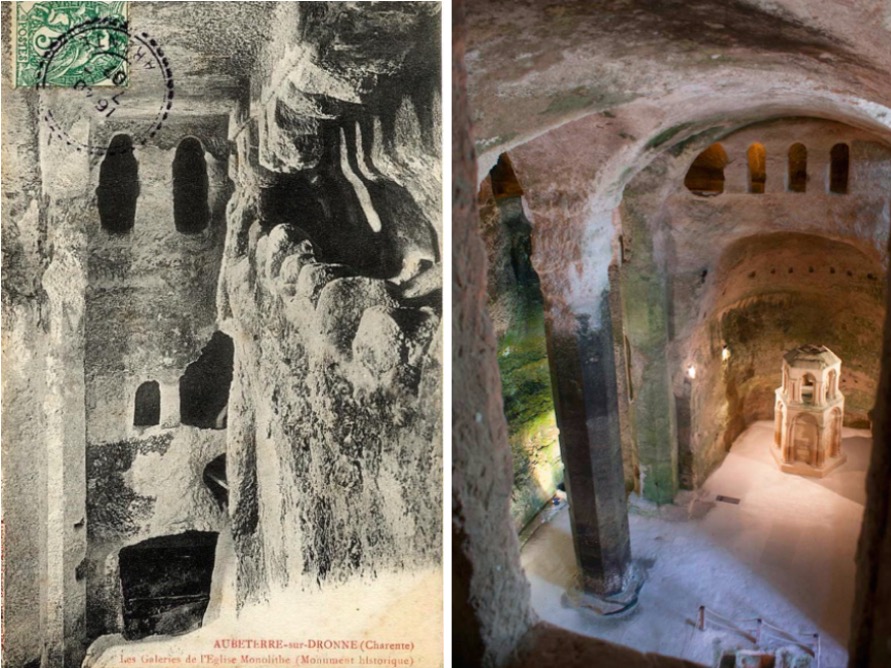 It was supposed to be a haven for reliquaries and religious treasures, and inspired by Jerusalem's Sepulchre. Building into the rock was itself a holy gesture, as stories of the Crusades recalled the splendour of underground cities in modern day Turkey. Centuries later, it still looks pretty solid.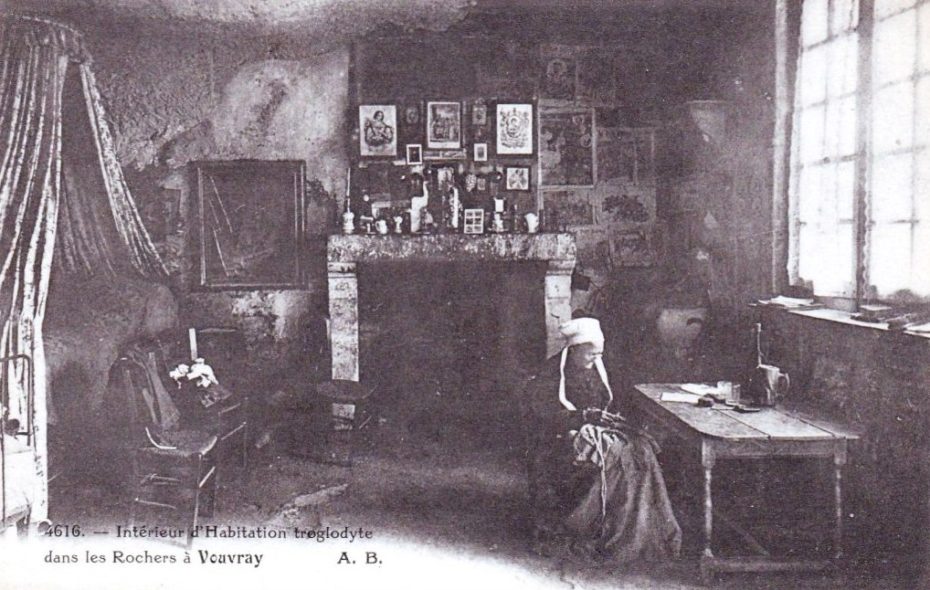 For better or for worse, the mystery of the underground cities became legend. Even Balzac waxed romantic about those recluses living in those "rock caves dressed in coats of ivy".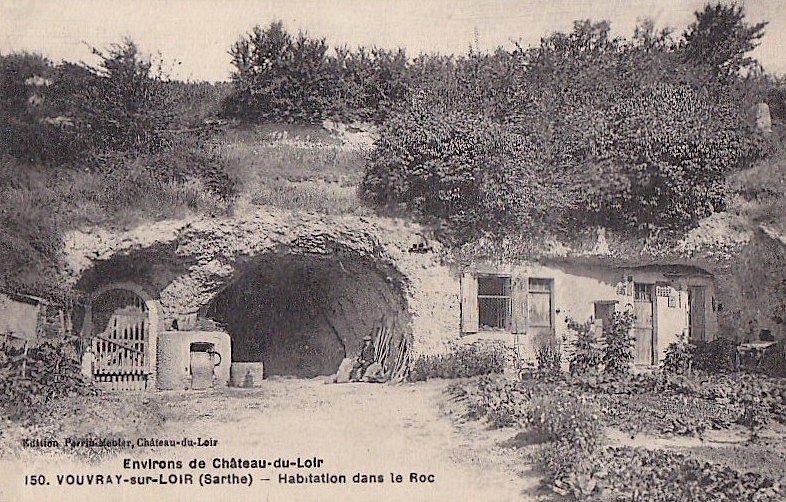 Of course, if you really want to take your troglodyte experience to the next level you can try vacationing here…


Wining & Dining in the Caves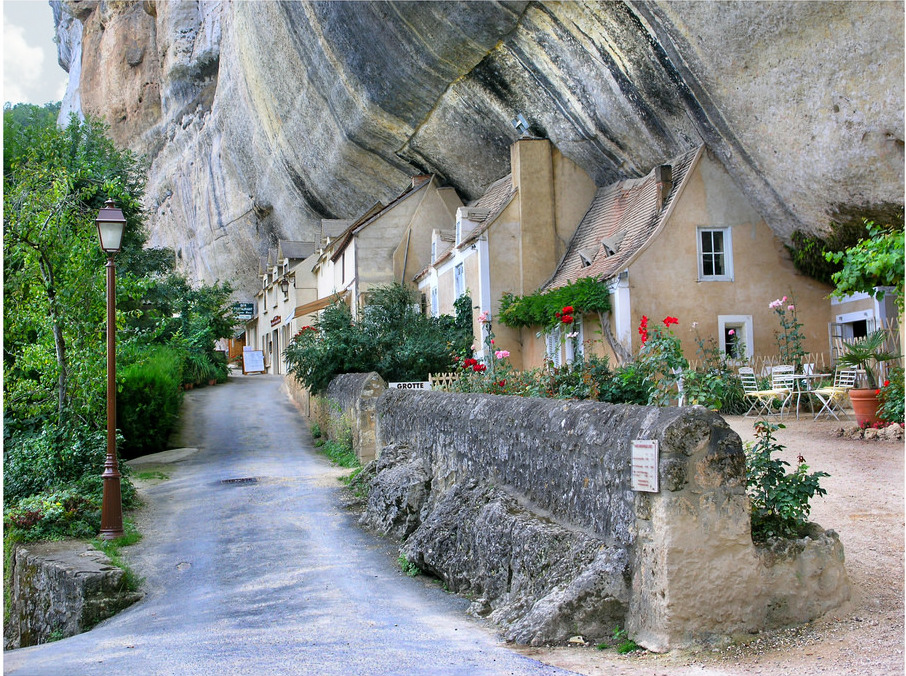 One of the most impressive of these troglodyte villages is Les Eyzies-de-Tayac-Sireuil, built under a cliff on the site of prehistoric caves in Dordogne France. While we couldn't find anywhere to stay in this little town, it does have a recommended restaurant and bar in one of the cliff homes.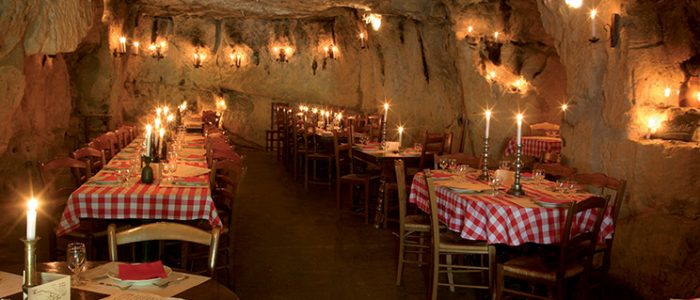 Les Caves des Marson claims to be one of the first troglodyte restaurants, specialising in a local specialty pastry bread called fouées.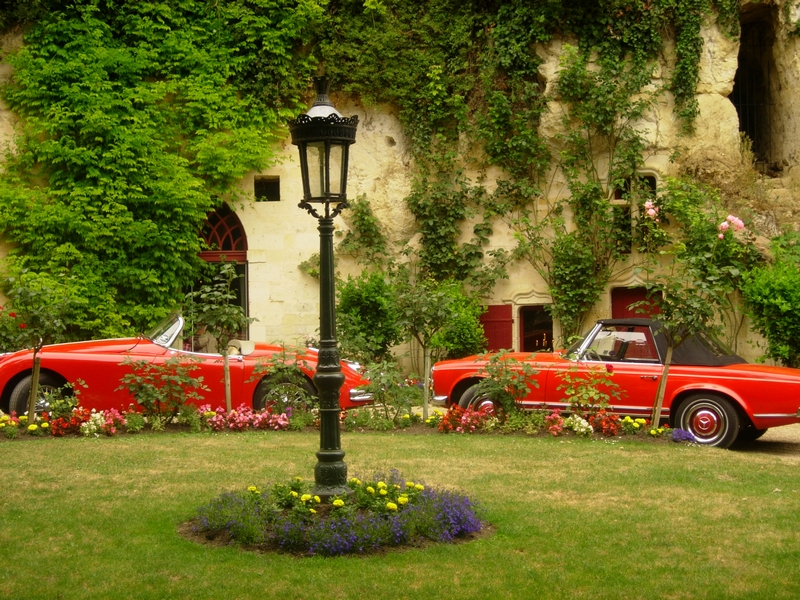 Find a full list of troglodyte cave restaurants in the region here.
And if you're looking for a place to meet other trogophiles on the dance floor, look no further than Saumur's cave-converted discotheque, le Club de la cave aux moines, literally "The Monks' Cave Club", which used to lead a much tamer existence.


Sleeping in the Caves: Our Favourite Five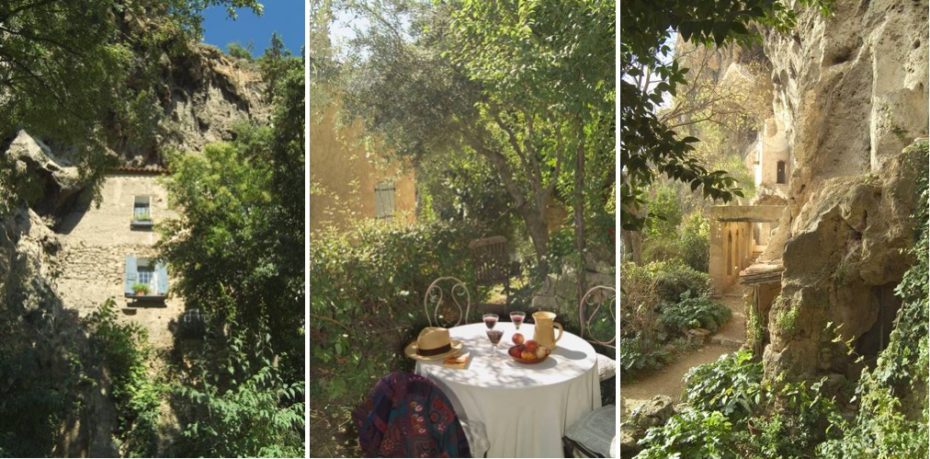 1. The Cliff House
5 Bedrooms, €100 a night.
Guests say:
"I loved the walk down to the village in the morning through old streets and passageways and past lovely homes. The light from the rising sun playing on the stonework and the birds calling to each other was beautiful. The house itself, being a cave over the city, provided fantastic views. The inside is full of interesting antiques."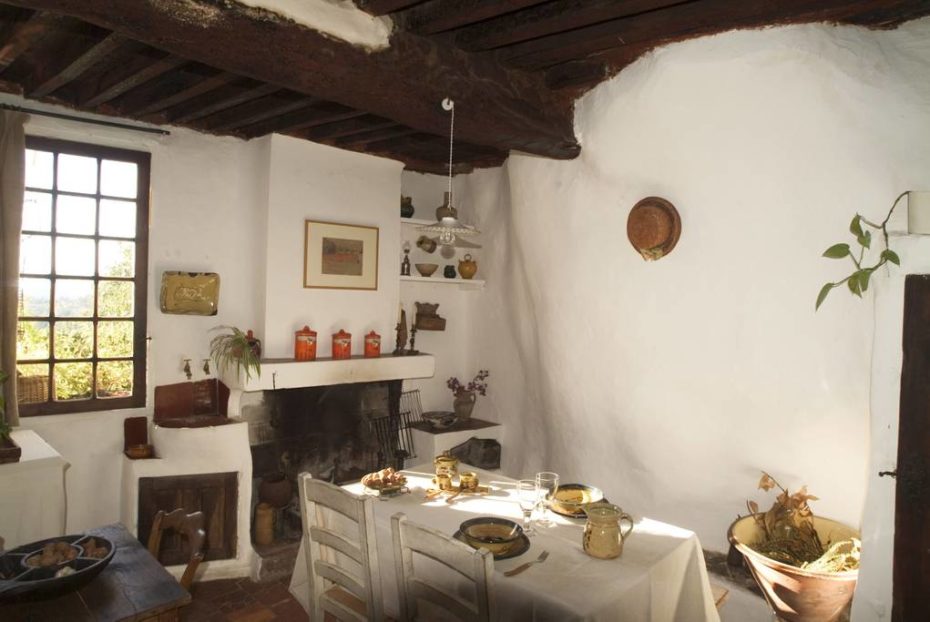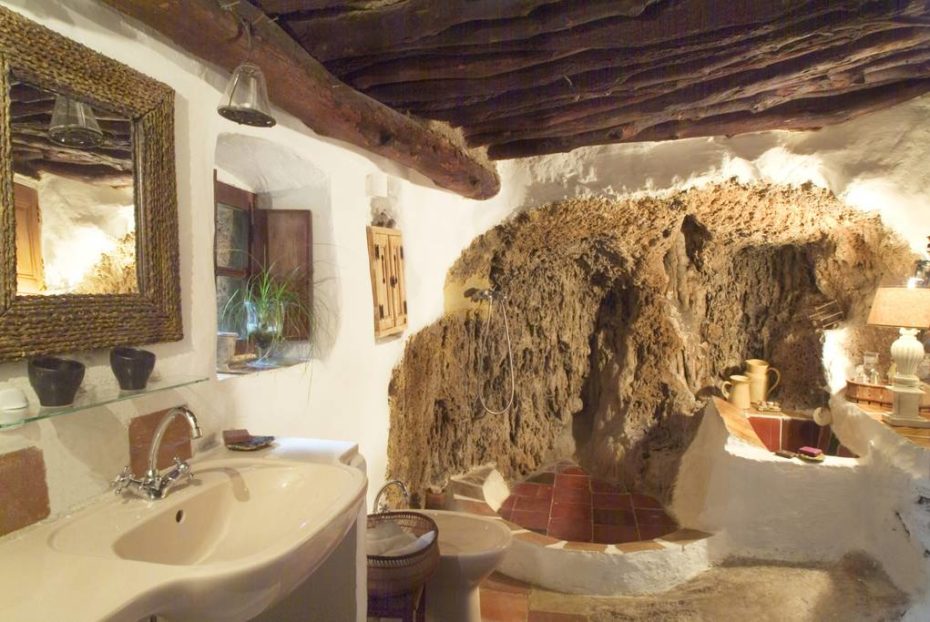 2. Marianne & Fabien's Troglodyte Dwelling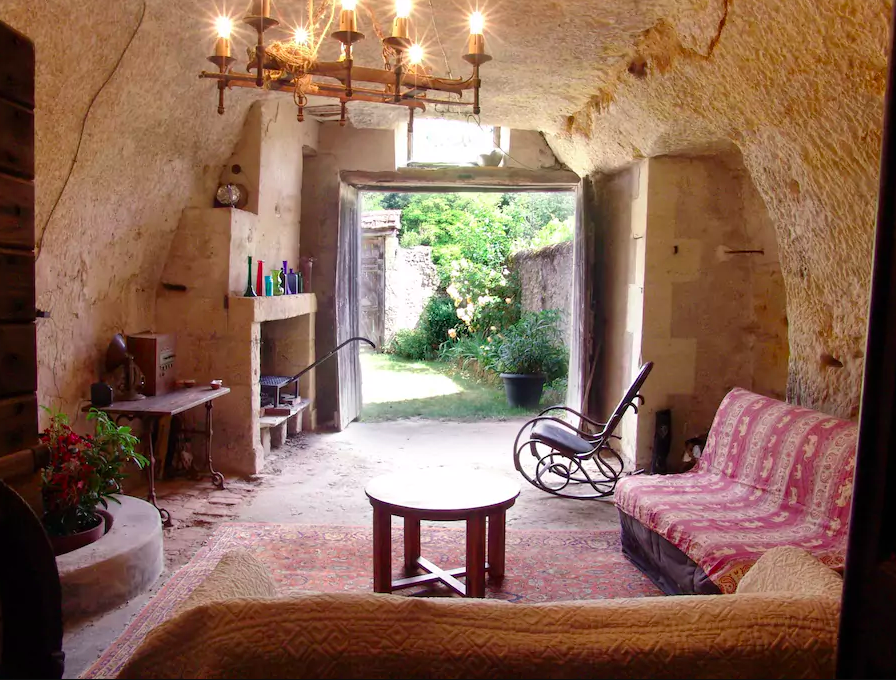 1 Bedroom, €64 per night (with fireplace and Wifi)!
Guests say:
"This place is magical! My husband and I ended every sentence during our stay with "in a cave". We were just so tickled to find this special place…I chose this place primarily for my husband who tends to be a little more daring than I am, but I was just as thrilled with it as he was. It is truly a cave, but Marianne and Fabien have made it homey. It's a great location for visiting the nearby chateaux and wineries. We went to several nice restaurants in Amboise. My favorite memory is taking a picnic up to the garden on the property overlooking the Loire."
3. Helen's Cave Room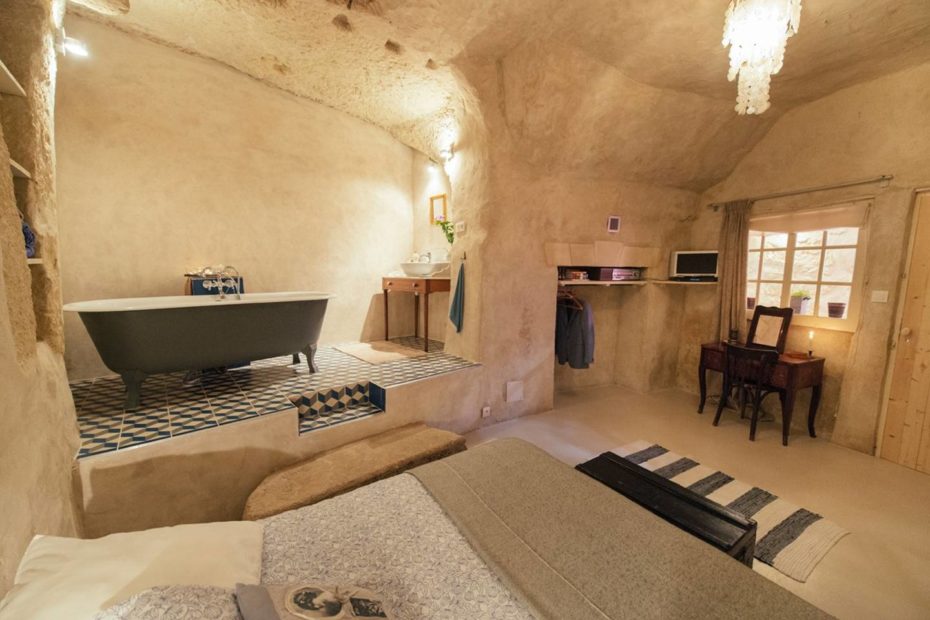 Private room, €64 a night
Guests say:
"A truly unforgettable experience. The town itself is very cute and small, just a short drive from Amboise which made it a fantastic base for us to explore the Loire Valley."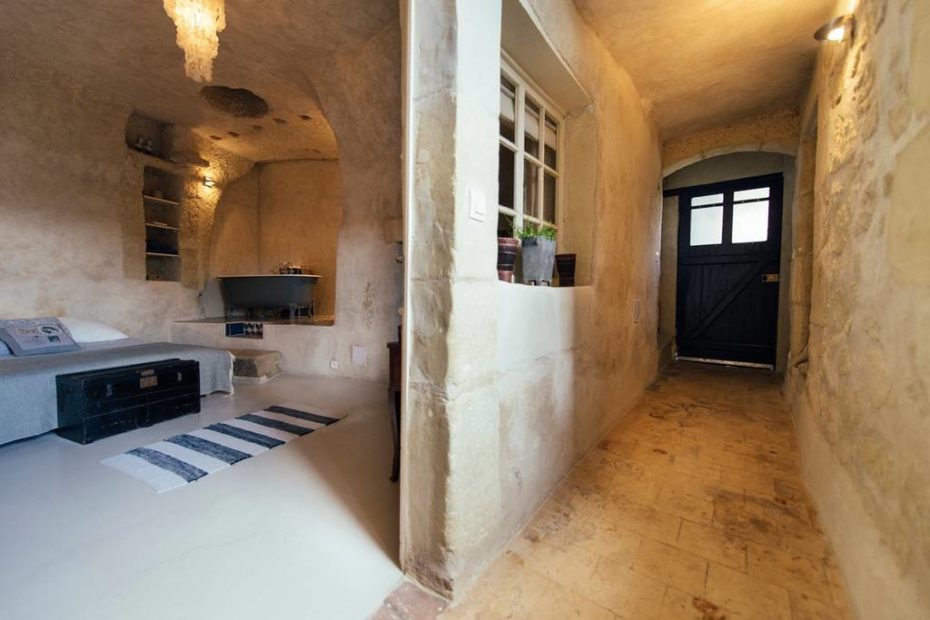 4. This Romantic Cave for Two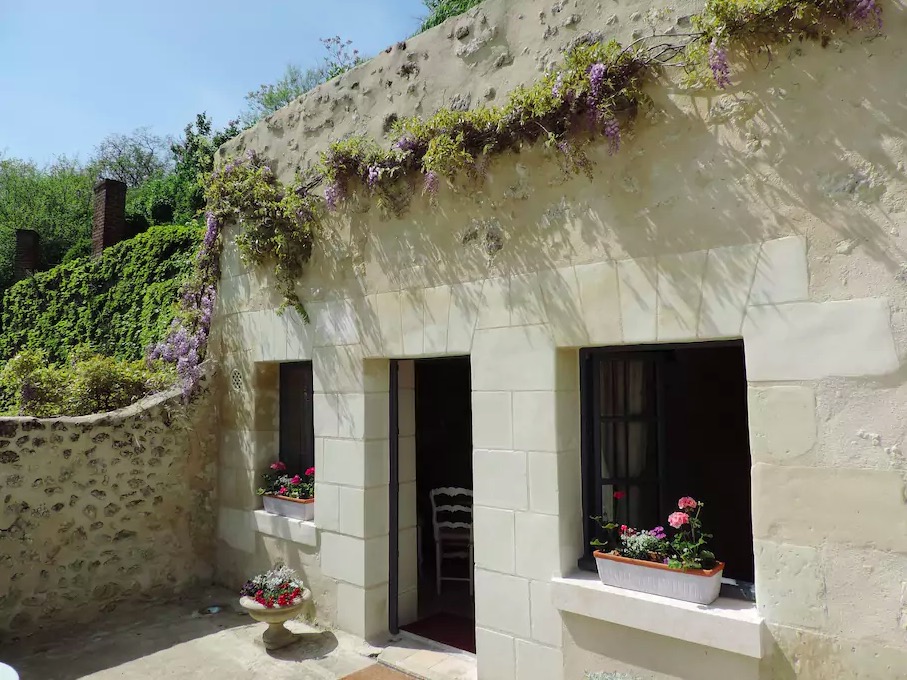 Sleeps 4 (sofabed), €72 a night.
Guests say:
"Amazing place, bigger than the photos suggest, and immaculate. Could not recommend it more highly."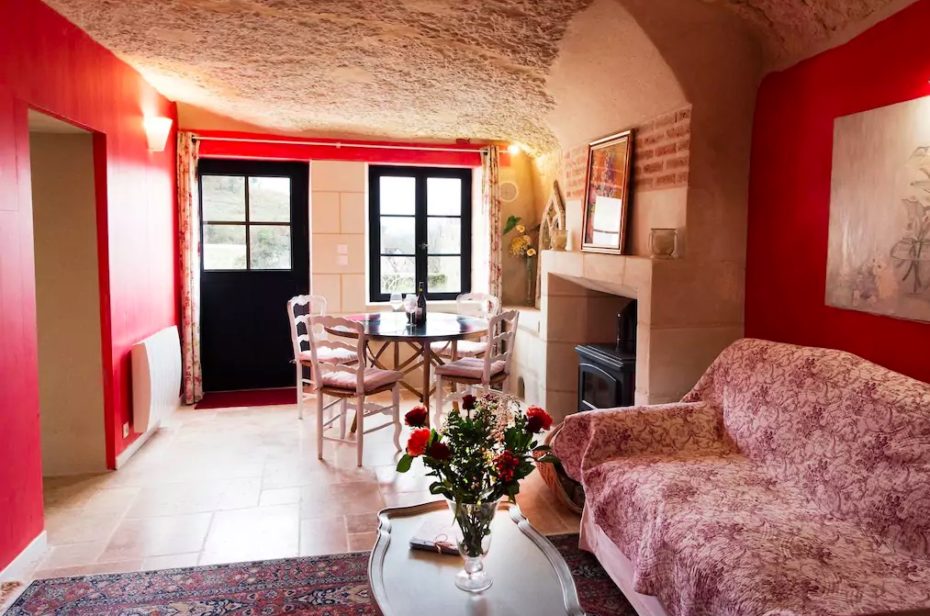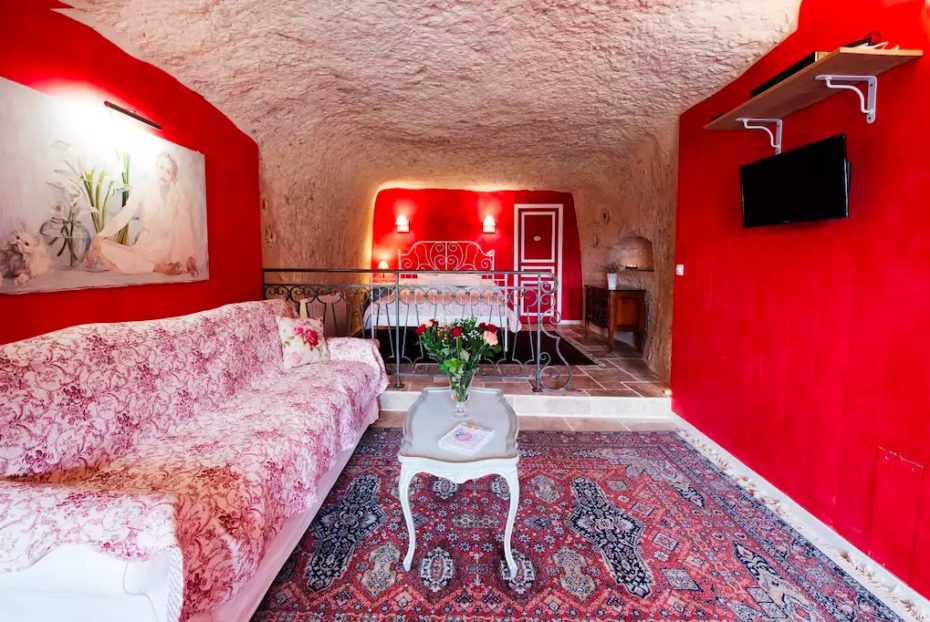 5. The Hotel with the Cave Pools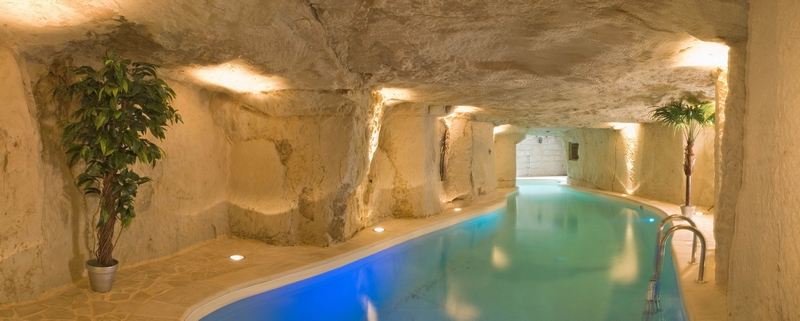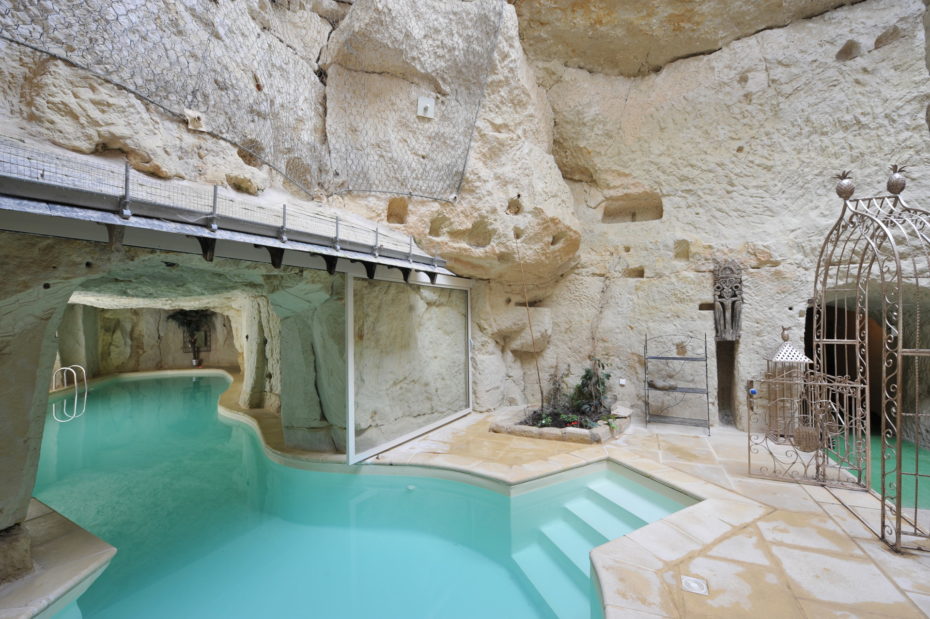 Just for the novelty of swimming in a chlorinated ancient cave. The hotel website is here.