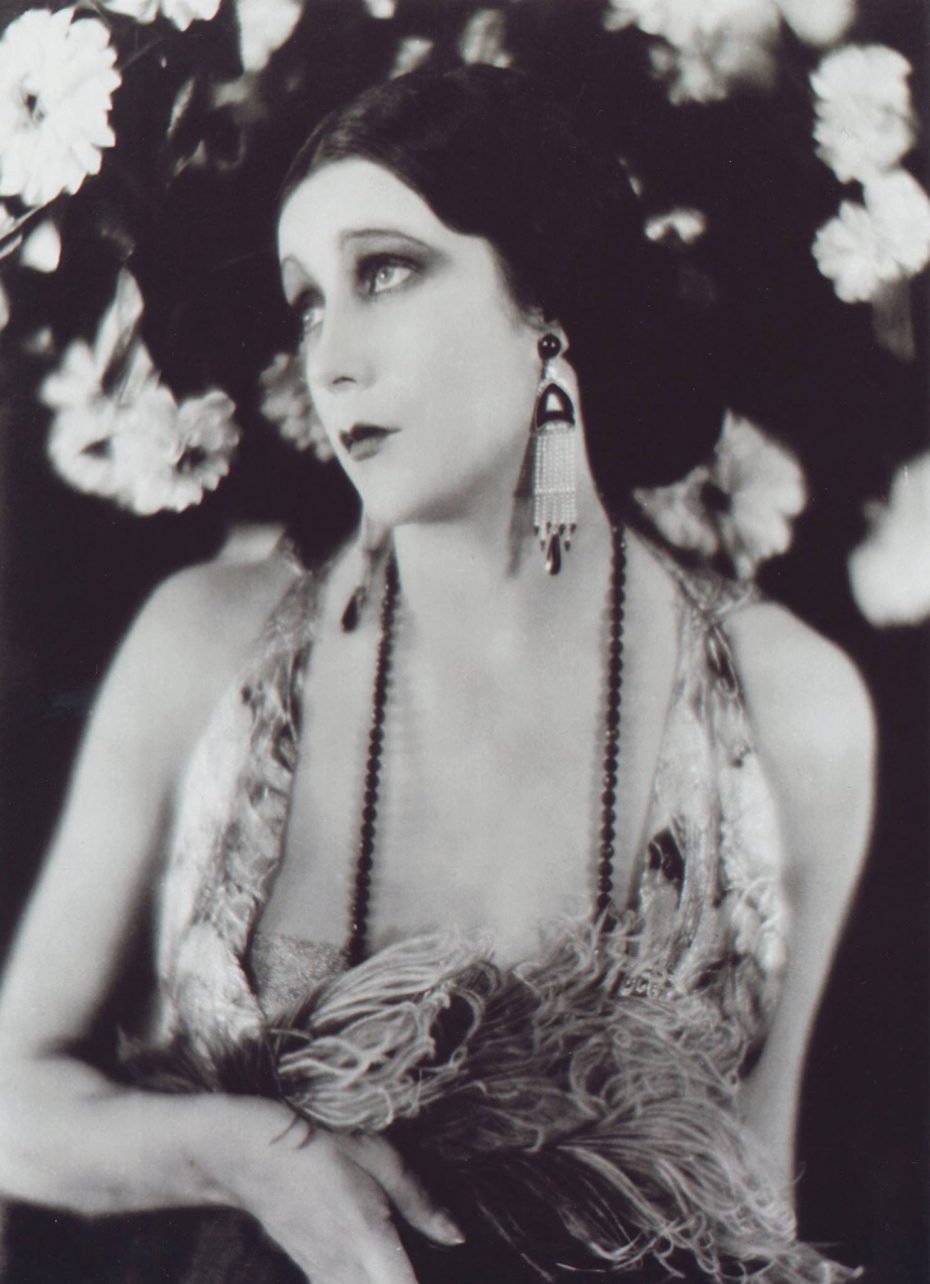 God, we're a sucker for a woman like Barbara La Marr. She was one of those rare cases in which someone is so utterly charismatic, they can get away with almost anything. Constant embellishing of her life's story, deliciously reckless behaviour, a tangled string of fiery romances — she ticked every box with flying colours, and America loved her for it.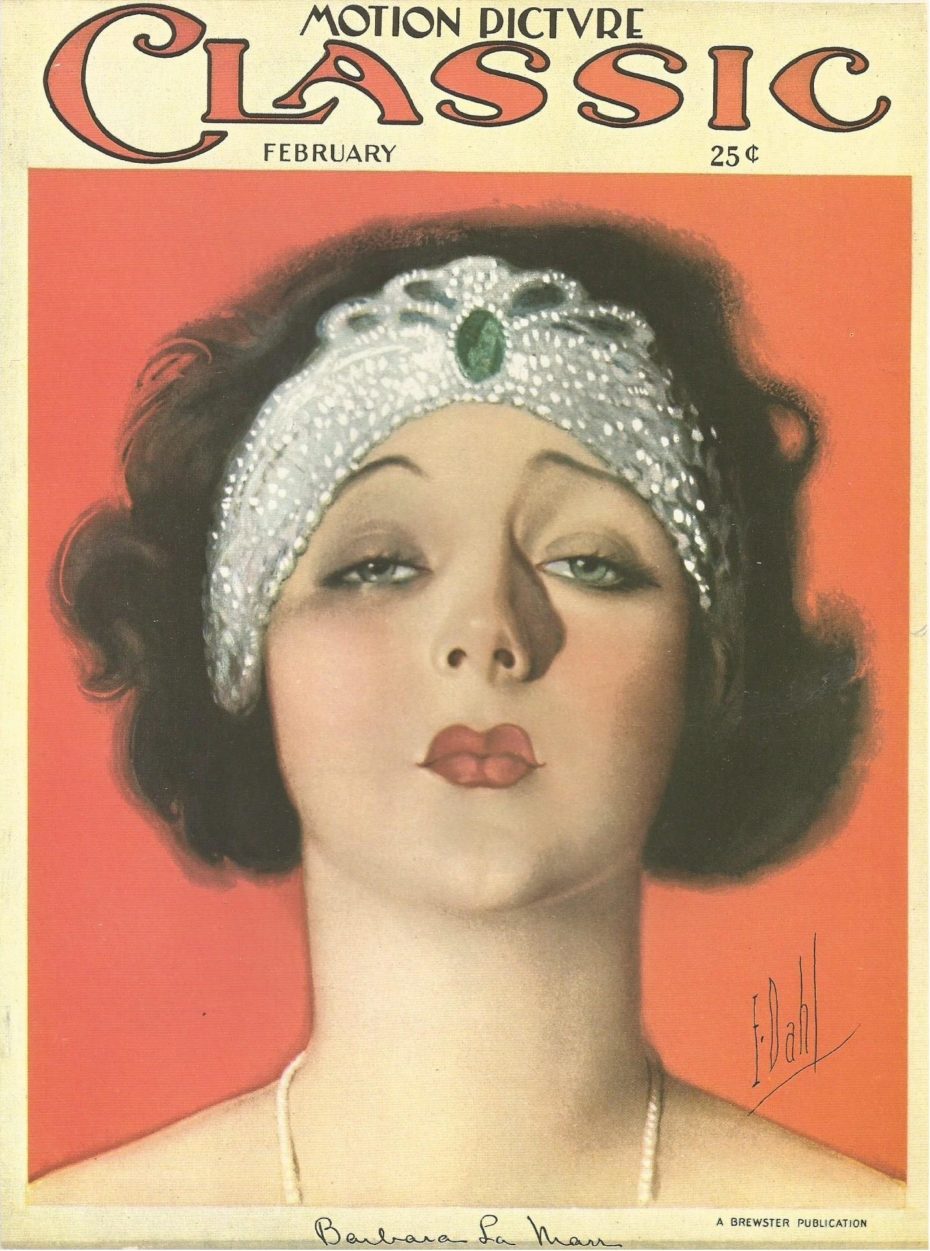 Above all, she was talented to boot. Not only did Ms. La Marr become one of the silent film era's most talented "vamp" actors, but fought hard for her place as a screenwriter long before Hollywood's battle for gender equality had formally begun — she even convinced Mussolini to make a cameo in a film she co-wrote, but more on that later.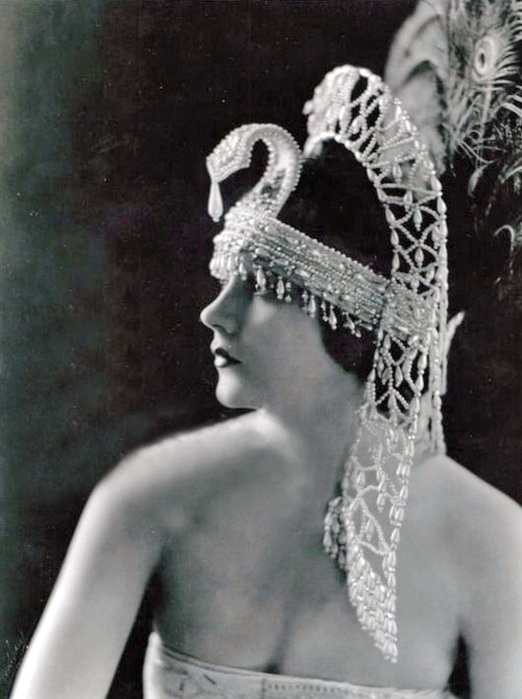 "Of all the screen sirens," said her costar and lover William Haines, "I think she was the greatest—she was always so much the real woman."
The story of that woman's creation is dizzying. La Marr was born into an eccentric showbiz family as Reatha Dale Watson, in Yakima Washington, in 1896, although she would claim to be from Virgina — lie numero uno (she later took the vaudeville stage name, "Billy Devore"). In 1911, her family moved to Los Angeles, and she started working the burlesque circuit, making a name for herself in smaller movie roles, and hitting the town with her sister, Violet to get up to mischief. But in the blink of an eye, that mischief got deadly. 
The girls took a road-trip to Santa Barbara with C.C. Boxley, a man who, Barbara would later tell a judge, didn't have any intention of bringing them back to LA. It was only when the police put out a warrant for Boxley's arrest on account of kidnapping that the women were released. The tabloids instantly devoured the story, and Barbara's knee-jerk reaction was to unfurl a series of fantastic details about her personal life; upon returning to LA, she told the press she was adopted, and the widow of a mysterious Mexico-based rancher. Whether or not that's true is kind of anyone's guess.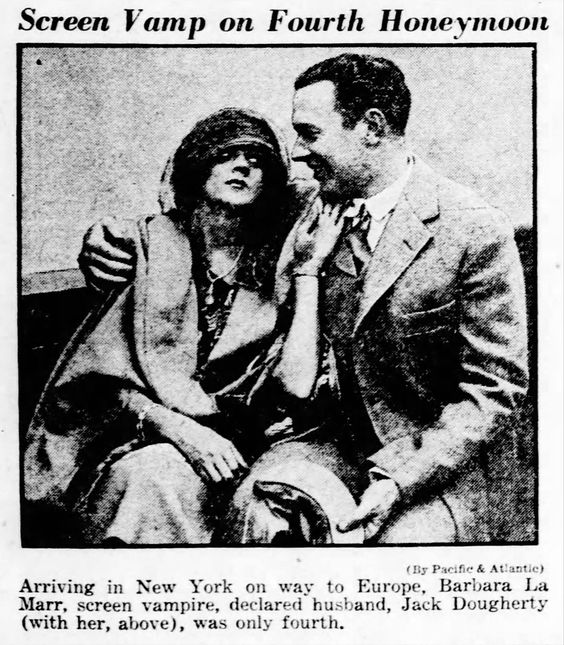 Her next husband was Max, an adventurer who died from a blood clot. Then there was a dancer named Philip, but he was incarcerated at San Quentin for passing bad checks. After Philip there was Ben (dancer number two) whose alcoholism led to their divorce, and finally, there was the actor Jack Daugherty, who La Marr stayed with until her death — but we digress. And in any case, marrying was never La Marr's priority. "I am sick of men," she said, "the admiration of men. The so-called love of men." She preferred to spend her time acting on, and writing for, the silver screen…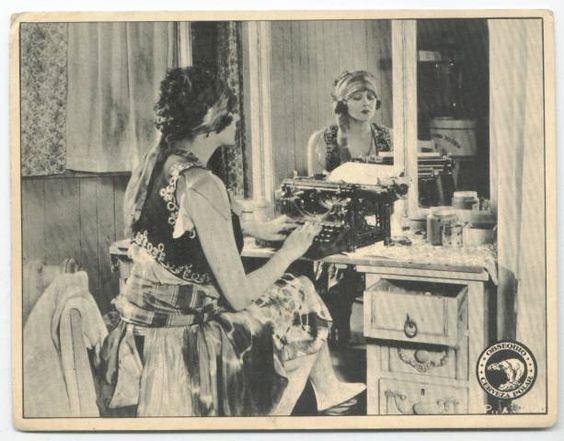 It was when she was living in New York City with Ben that she started writing screenplays for Fox Studios under the name "Folly Lyell." Most were autobiographical, and they sold like hotcakes. At her peak, Barbara was earning over $10,000 as a writer, and even had dreams of breaking into poetry — but her next run-in with the police set her on quite a different trajectory.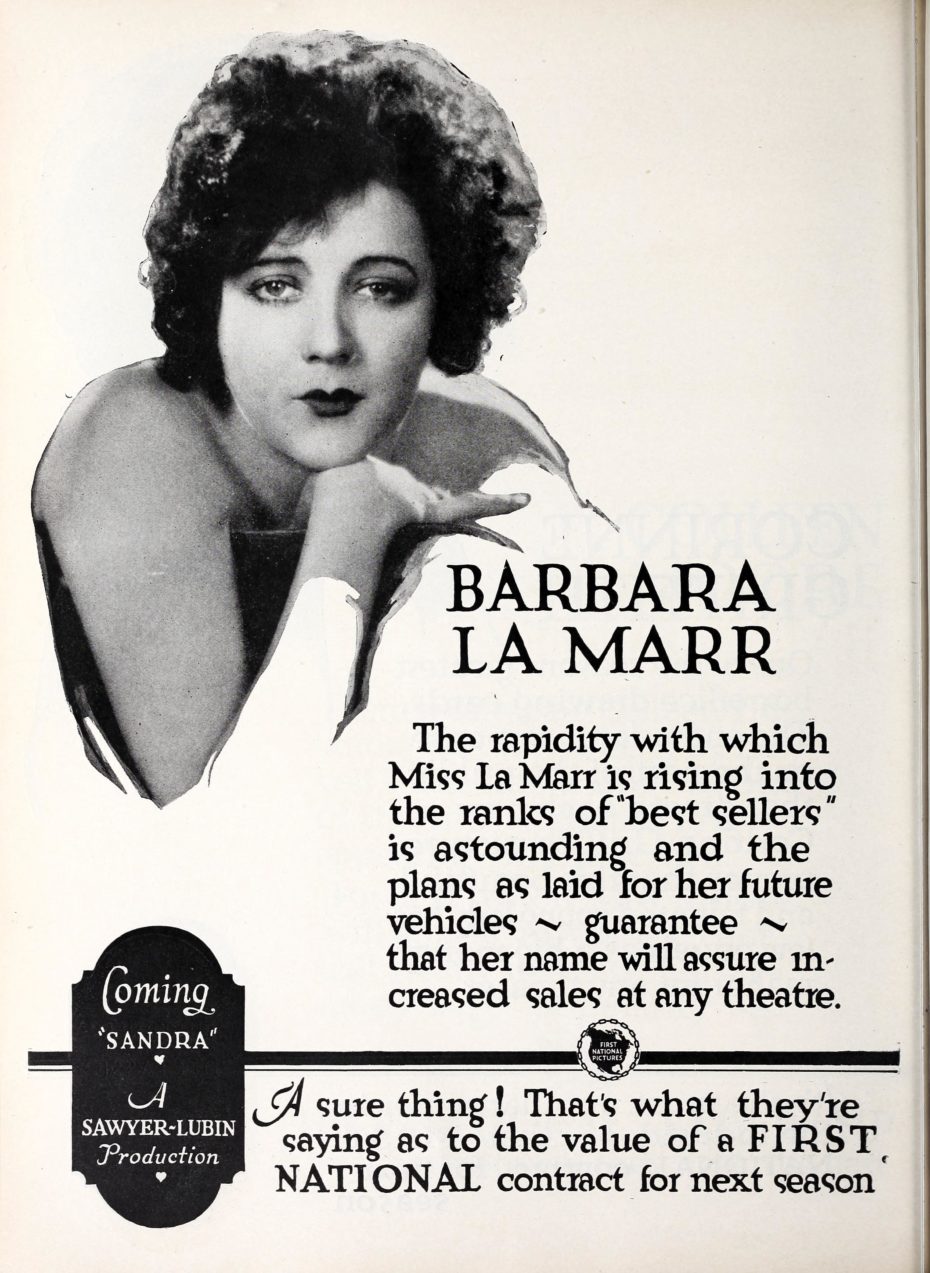 Actor and friend Mary Pickford had convinced her to move back to LA, saying, "My dear, you are too beautiful to be behind a camera". While walking around the city one night, a police officer stopped Barbara, ordering her to go home because she was "too young and too beautiful to be in her own in the big city". A newspaper writer overhead him, and soon the country was falling in love with the woman behind the headline of the next day's paper: "The Girl Who Is Too Beautiful".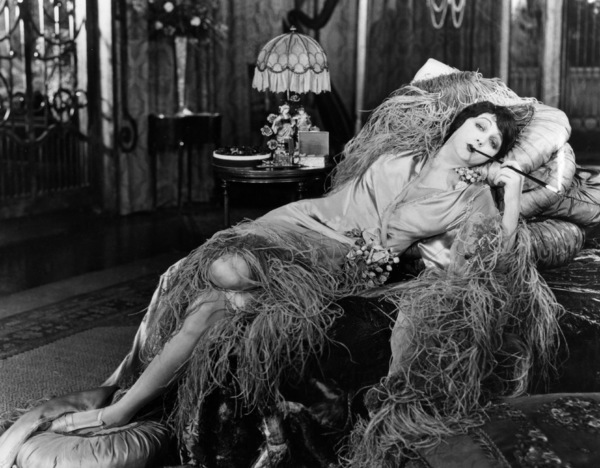 Thus, "Barbara La Marr" was born. Her first big role was as Douglas Fairbanks' femme fatale in a film called The Nut (1921), and she went on to star in a series of silent dramas like Souls for Sale (1923) and The White Moth (1924).
Eternal City, the 1915 picture she co-wrote, but for which she was never credited, has been lost in time. Aside from a fierce performance by Barbara, there was also a cameo by none other than Benito Mussolini.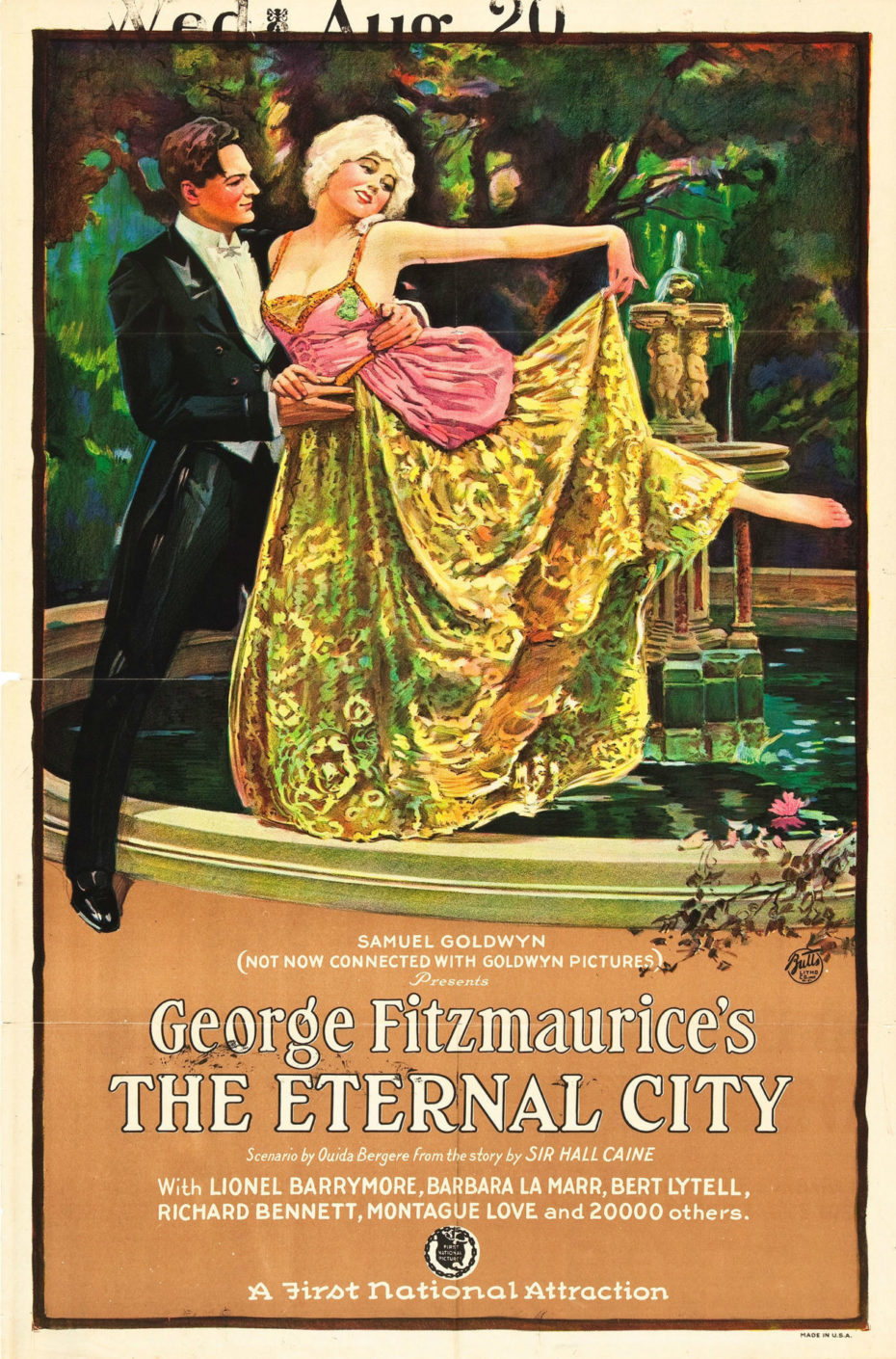 The drama included a scene in which he discussed Italian troops with King Victor Emmanuel III, but no prints of the Italian dictator's brief Hollywood film career have survived. It was reportedly Barbara who convinced Mussolini to make the cameo — quite a testament to her own star power and gumption.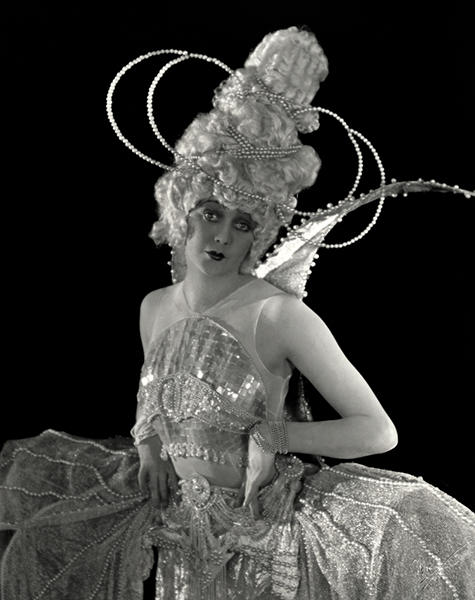 She was the toast of the town, often sleeping no more than two hours a night to fit in all of her merrymaking. The five years following her big break were filled with a lot of joy, but also a lot of drugs, tapeworm-filled crash diets, and a struggle to prove herself capable of looking after her child. In fact, she had to stage the adoption of her own son, Marvin, years after his birth as she'd had him out of wedlock.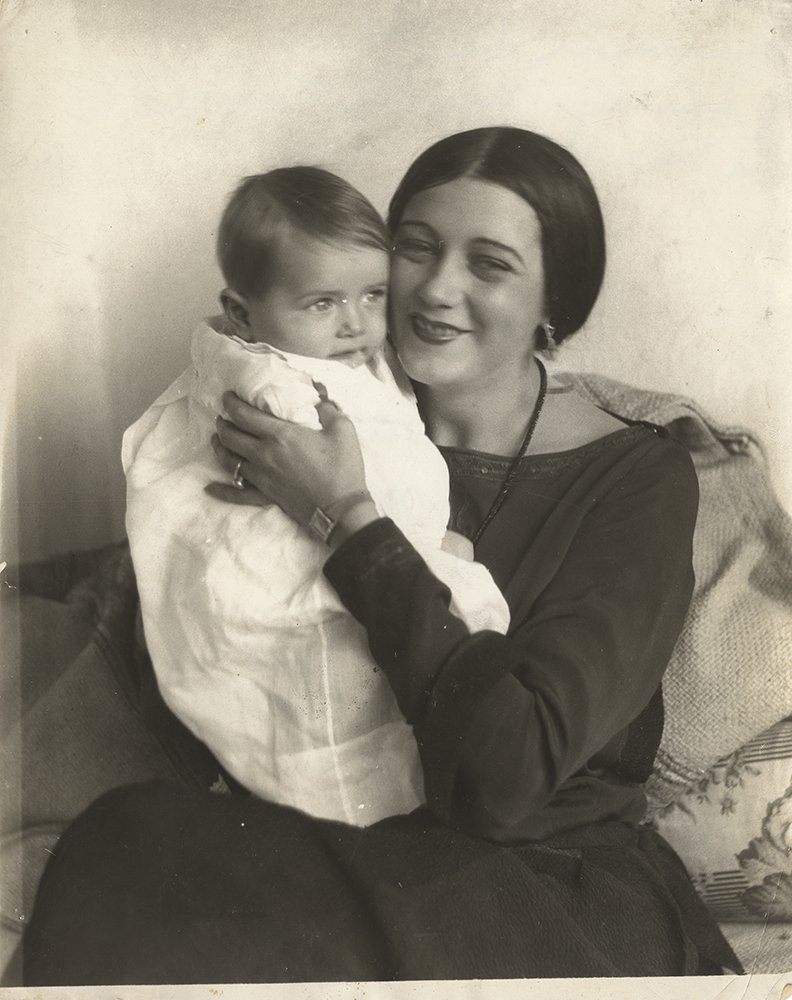 When she went to Texas to find him, the papers printed headlines like, "World's Wickedest Vamp Adopts a Baby," and grew sceptical of her child rearing abilities — not that she'd put up with it. "Mother love doesn't belong exclusively to any little circle of women who look blonde and spiritual and perfect," she clapped back, "You can't put a fence around [it] and say — this kind of woman shall have it, and this shan't. No. I have seen it in the gutter and I've seen it in palaces…I'm not willing to admit that because I've got black hair and green eyes and what they call beauty, I'm not going  to make a good mother to my son".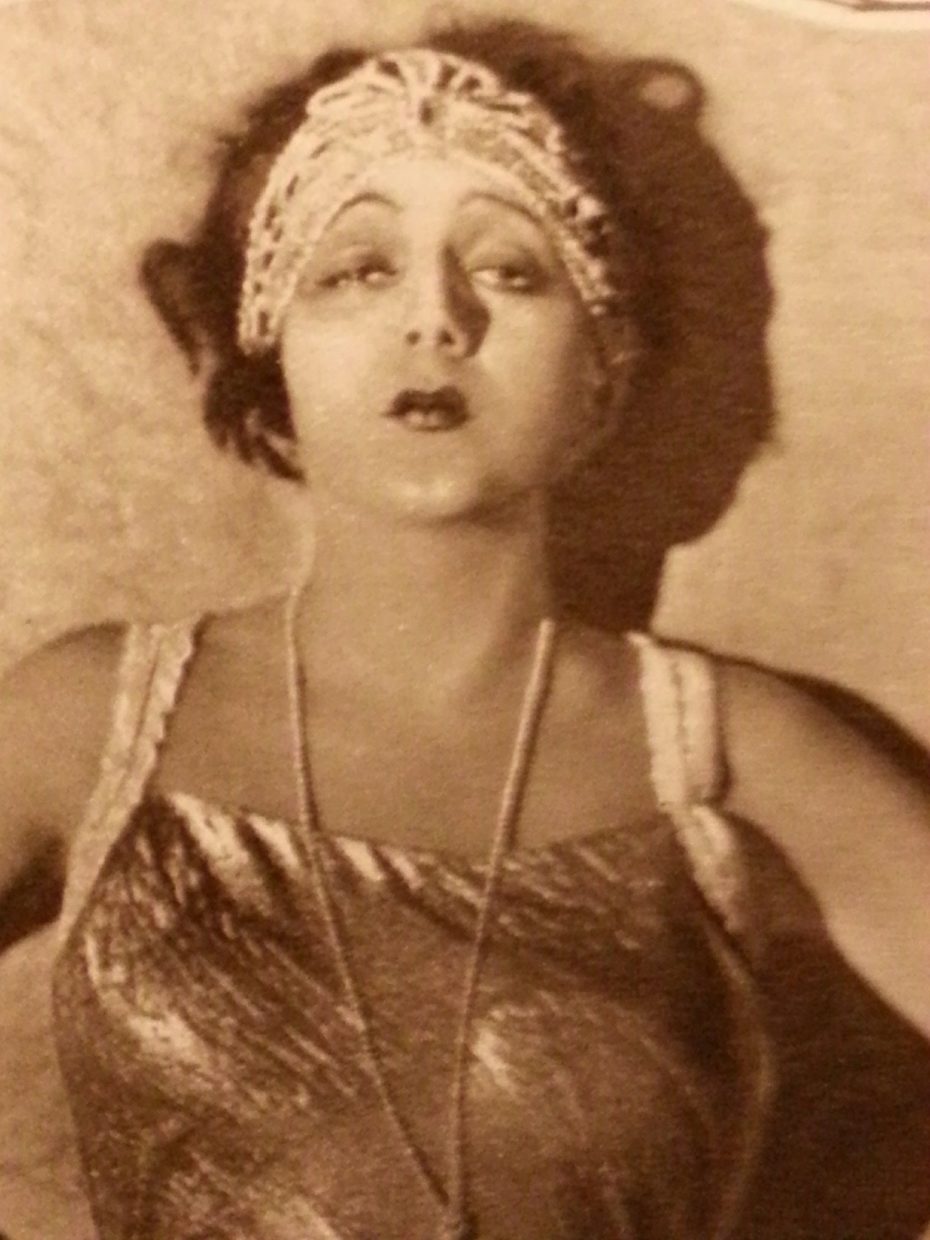 Fighting words from a mother who loved her son ferociously, and stood up for every other mother who broke from a more traditional mold. But by the time she was working on a movie called The Girl From Montmartre, La Marr's health had hit a dangerous low. She sought relief from depression with alcohol, barely slept a wink, and collapsed into a coma on set. It had been a mere five years since her silver screen debut, but she was burnt out. She died at the age of 29 from tuberculosis.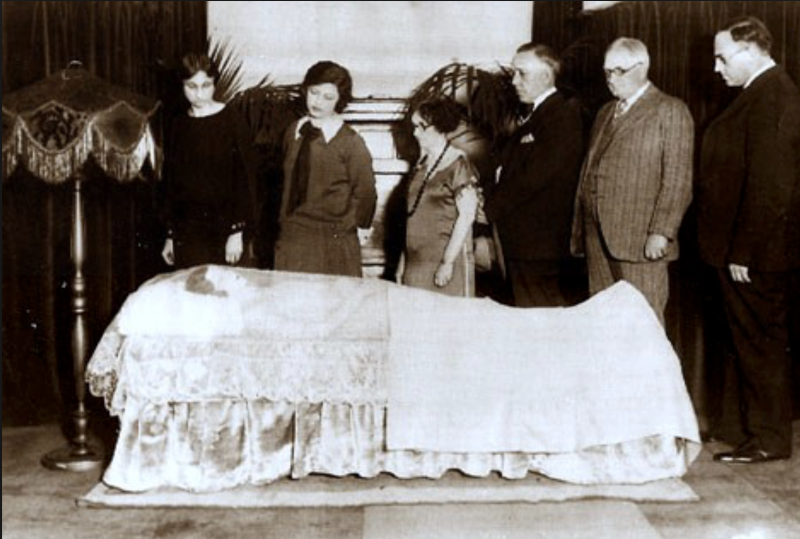 Her funeral was attended by thousands — five fans even fainted in the crowd — and her legacy would live on in the stage name of someone who possessed that same breed of electric energy. Producer Louis B. Mayer, a longtime admirer of La Marr, named an up & coming actress after her. Thanks to Barbara, the world would get to know her as Hedy Lamarr.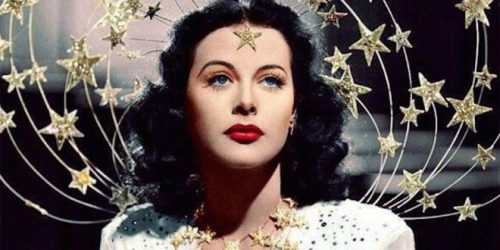 (Aka, the Hollywood Bombshell Who Invented the Basis for Modern WIFI).
P.S. Did we mention her iconic Los Angeles home at Whitley Terrace is for sale?