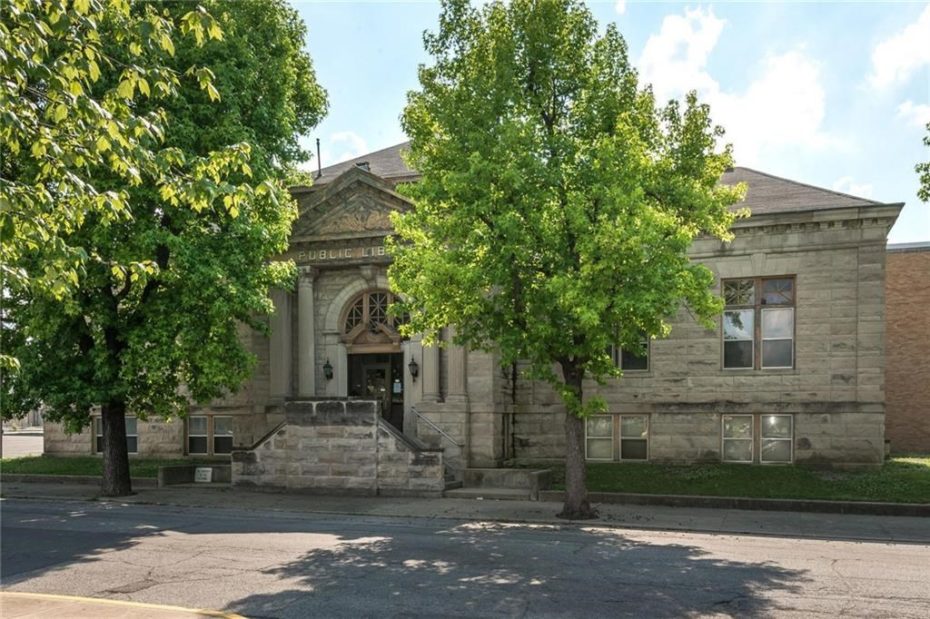 You know those movies set in a small town, where a bunch of local kids discover a murder mystery, try to solve it, and end up at the public library, scrolling through newspaper clippings from 50 years ago on the old microfilm machines. That's how I imagine this library…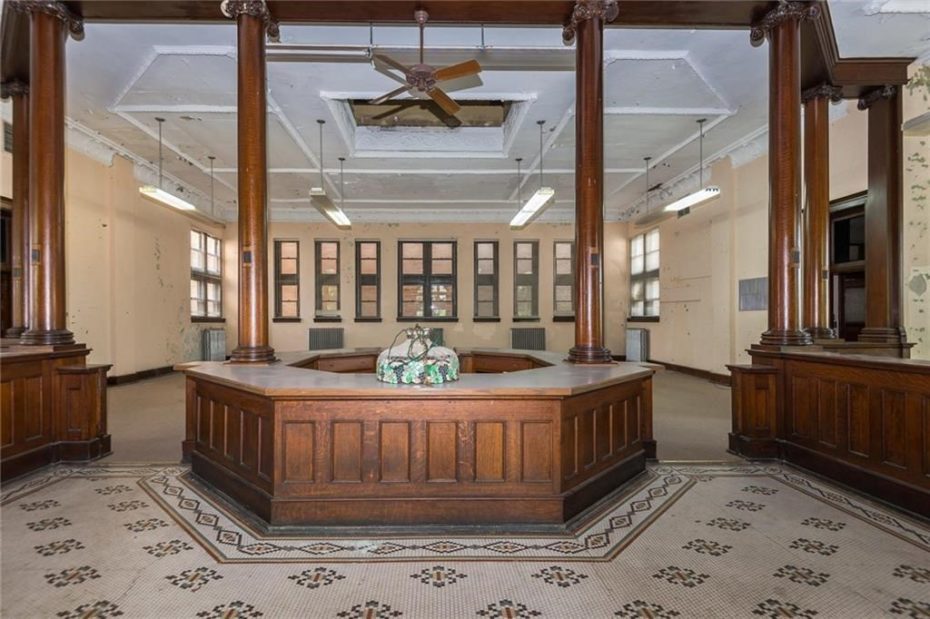 The old Carnegie Library of Elwood Indiana, was built in 1903 by the American magnate, Andrew Carnegie "to promote the advancement and diffusion of knowledge and understanding". It features some beautiful tiling, most of the original woodwork with beautiful crown molding, large pillars, two working fireplaces, bookcases and a circular front desk. And they've even thrown in a Tiffany lamp.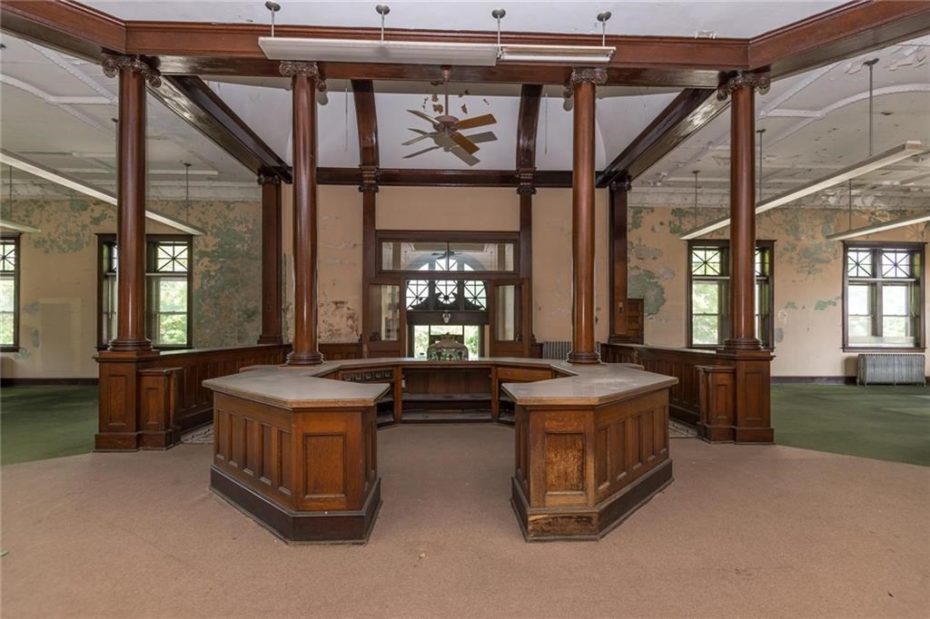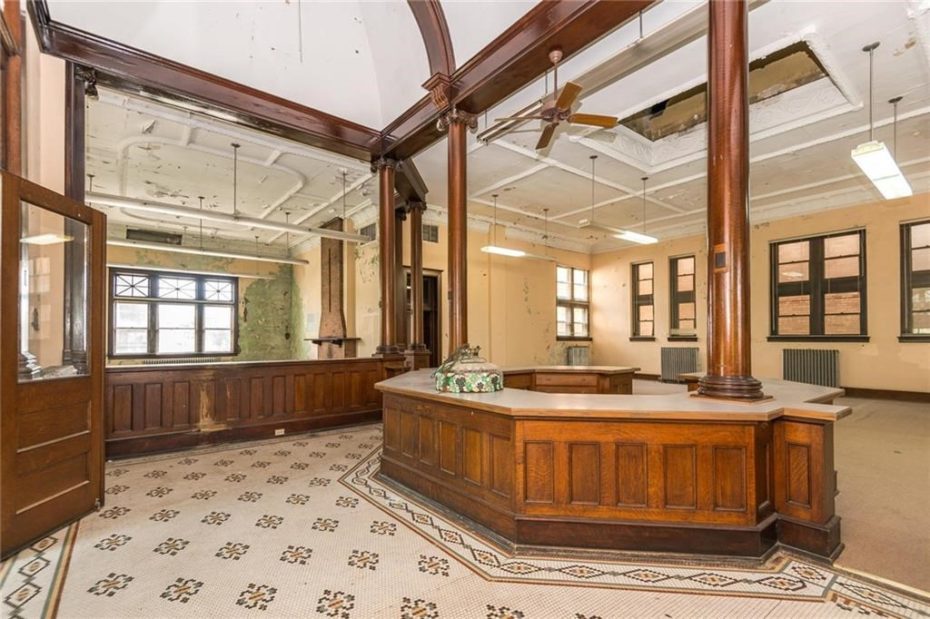 The property has two levels on a 4,350 square meter lot, the lower level offers several large rooms and a restroom.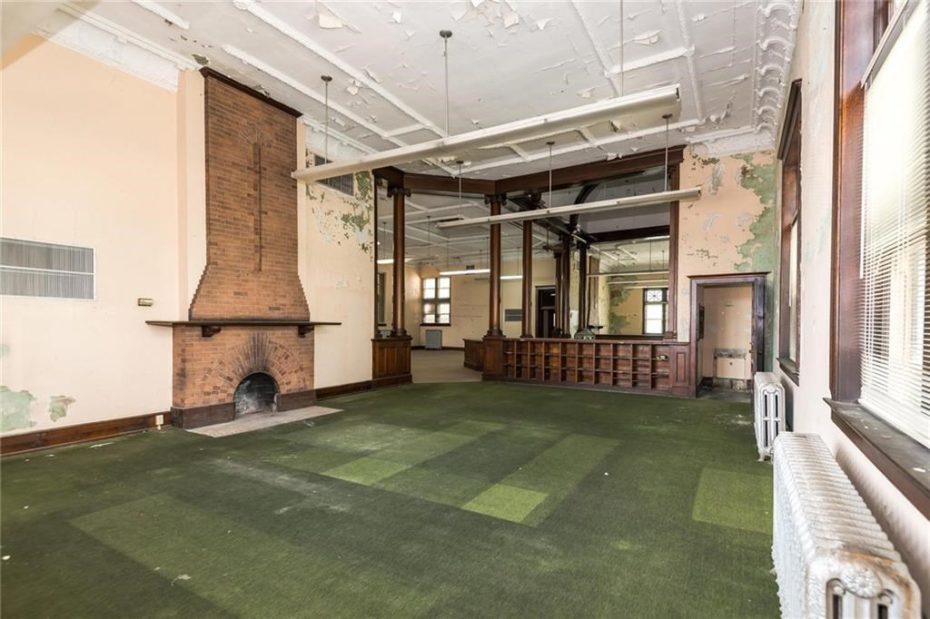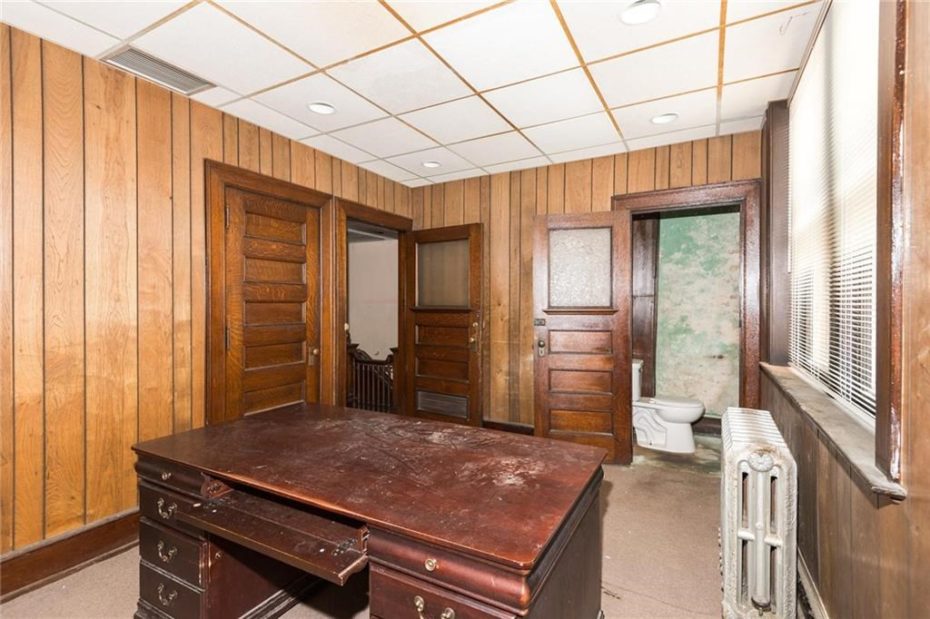 The building is being sold as is, but its potential is limitless. It would make the quirkiest library-themed dream home for any bibliophile.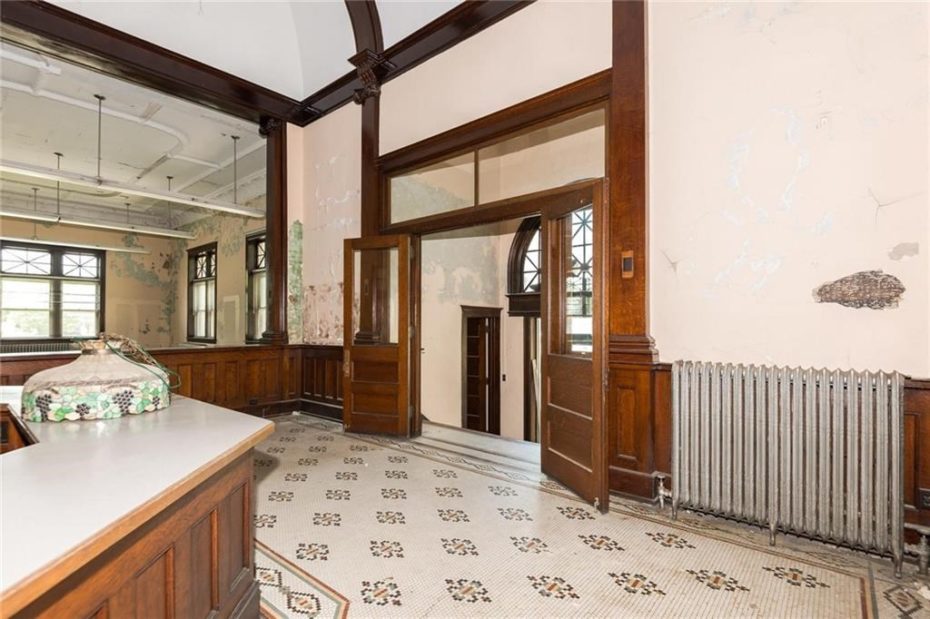 The asking price is a bargain $95,000.