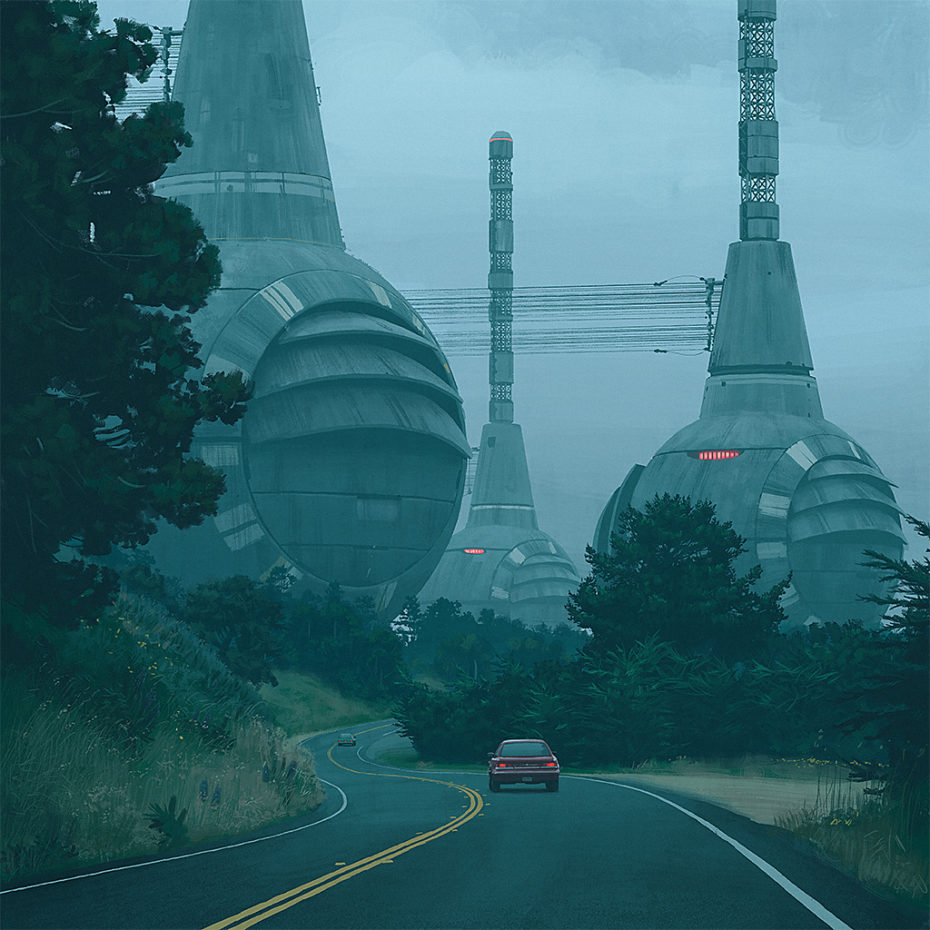 Wow, where is that? I thought leaning in closer to my screen, squinting at the ghostly concrete towers. It wasn't until I actually saved the image to my computer and put it through Google reverse image search, that I actually realised, I wasn't looking at a photograph. This is the work of Simon Stålenhag– and if you've ever enjoyed a sci-fi movie, binge-watched Stranger Things, or just wondered how you would fare in an apocalypse– you're about to become a fan of his digital paintings. Prepare to freak (and geek) out…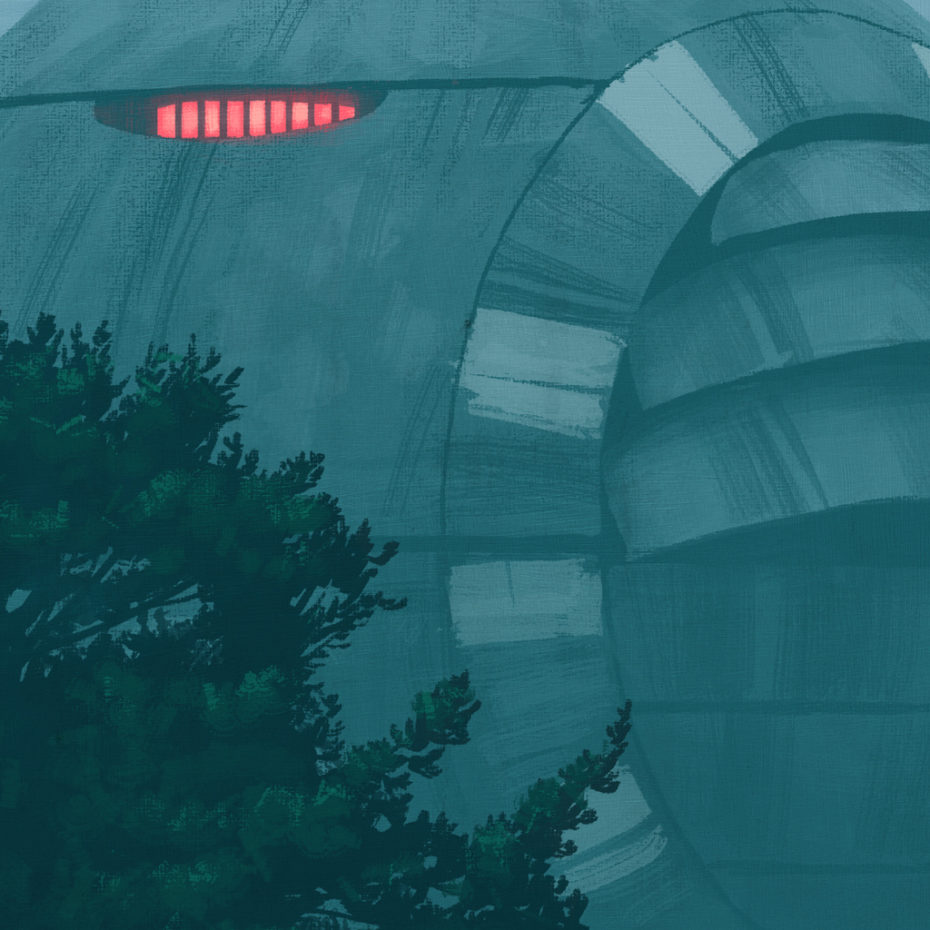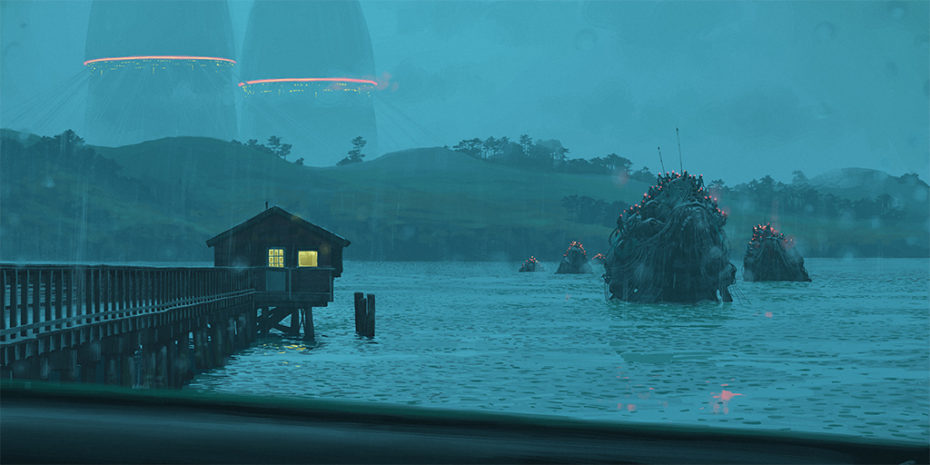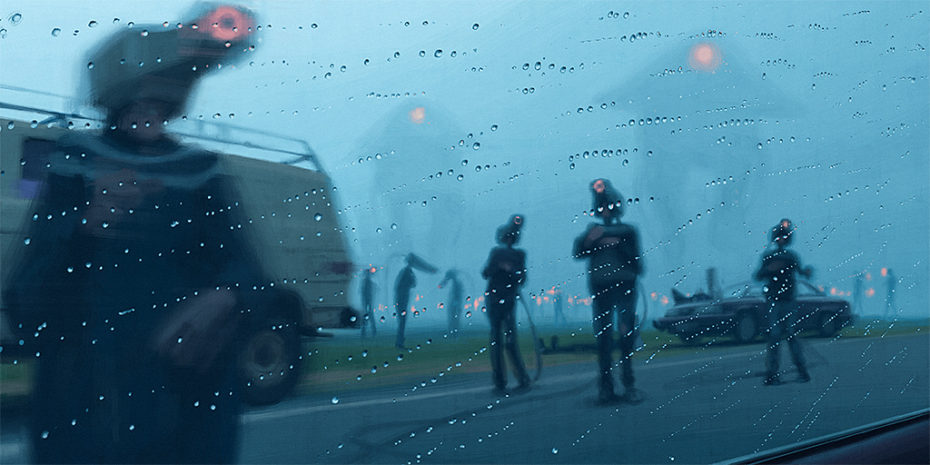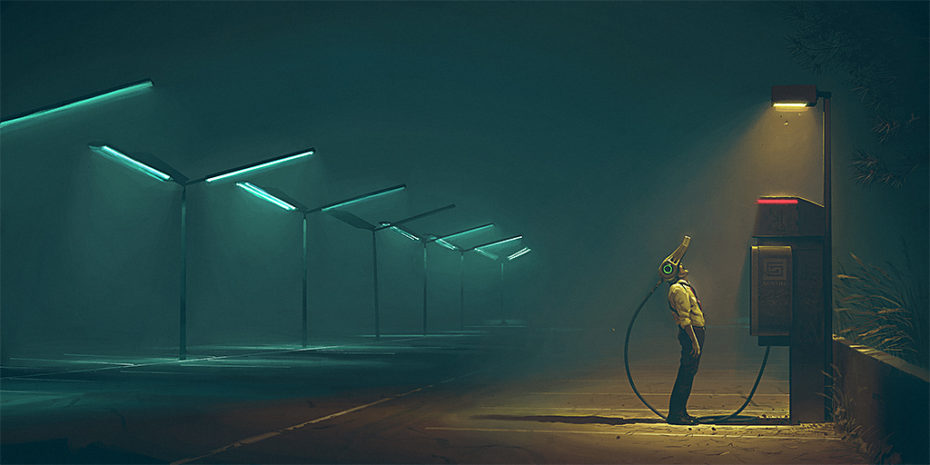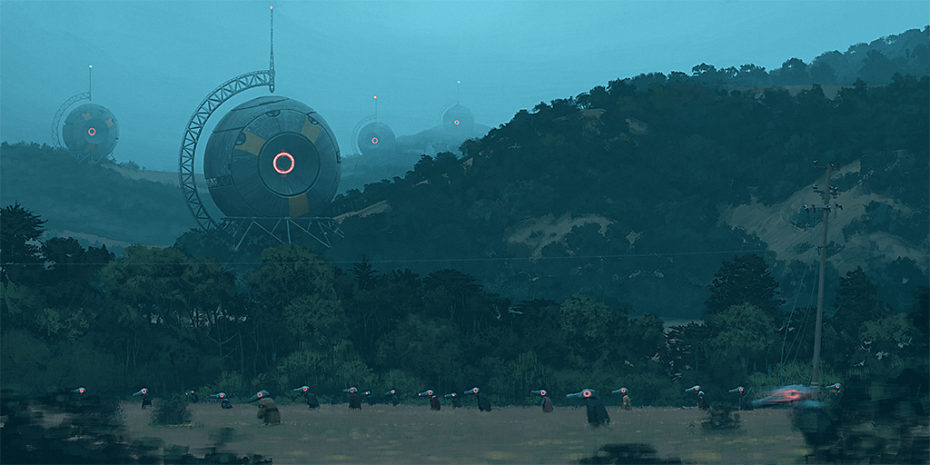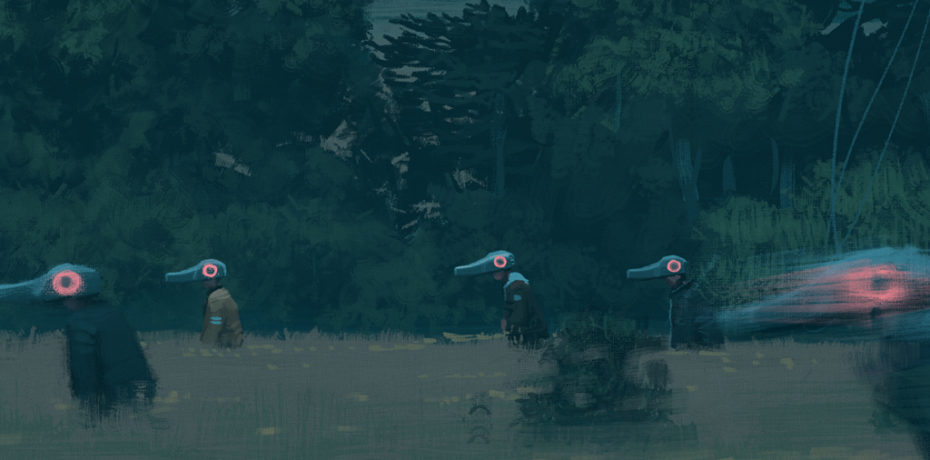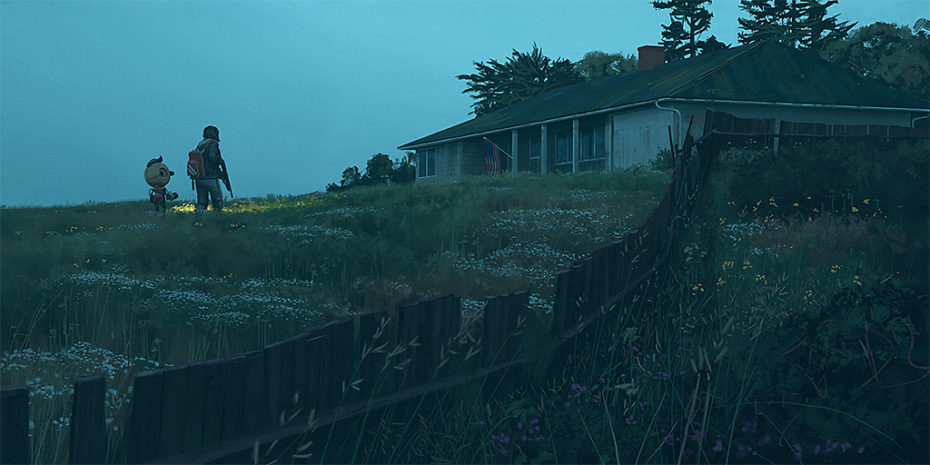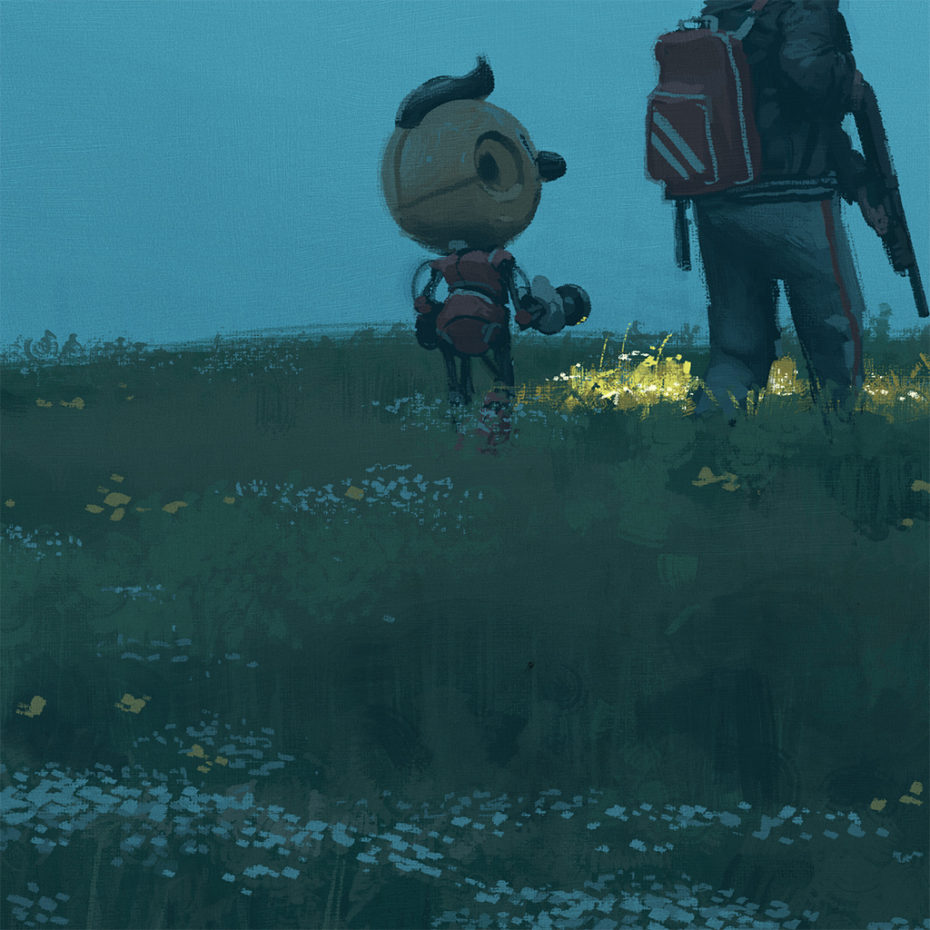 Simon started out illustrating the rural landscapes that had been most familiar to him during childhood growing up outside of Stockholm, Sweden. But when he discovered the concept artists behind films like Star Wars, Blade Runner and Aliens, his art took a different path and never looked back. As giant robots and futurists megastructures began creeping into his Swedish landscapes, Simon gave his work backstories that followed characters and their adventures through an eerie, post-apocalyptic world.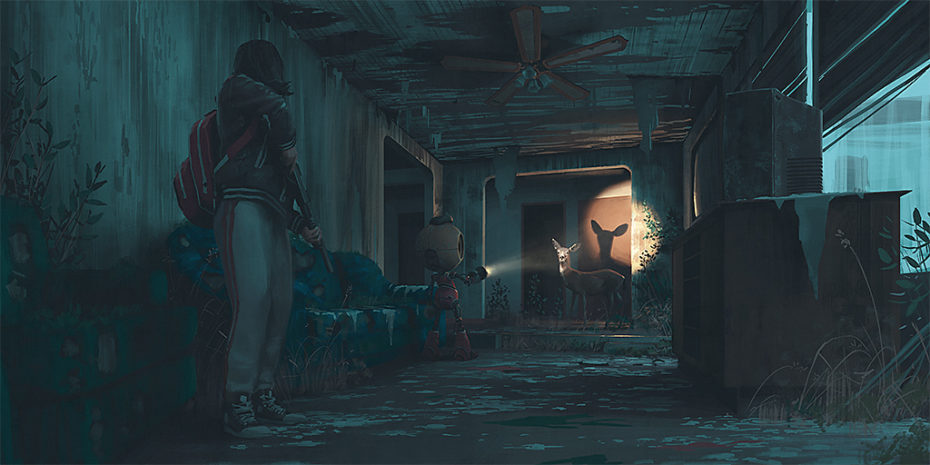 He released two narrative books Tales from the Loop and Things from the Flood based on a machine-dependent world and then raised funds via Kickstarter for a third book, The Electric States, centered around a girl and her robot companion as they cross what resembles the western United States.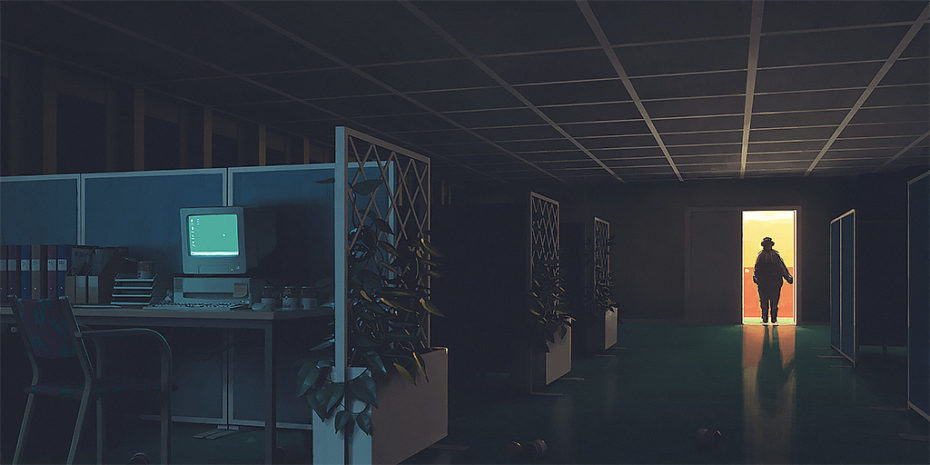 While Simon used gouache in the past, he's now moved onto more hi-tech methods, creating digital paintings using a Wacom tablet and computer, meticulously recreating the natural brush strokes of an oil painting. As out-there as his scenarios may look, his inspiration comes straight from the real world. His entire instagram account is packed with real-life photographs of various urban and rural landscapes where you can instantly recognise the fictional worlds of Simon Stålenhag. Once you get to know his work, it will take you a minute to differentiate between his paintings and his photographs. Check his instagram and see what I mean.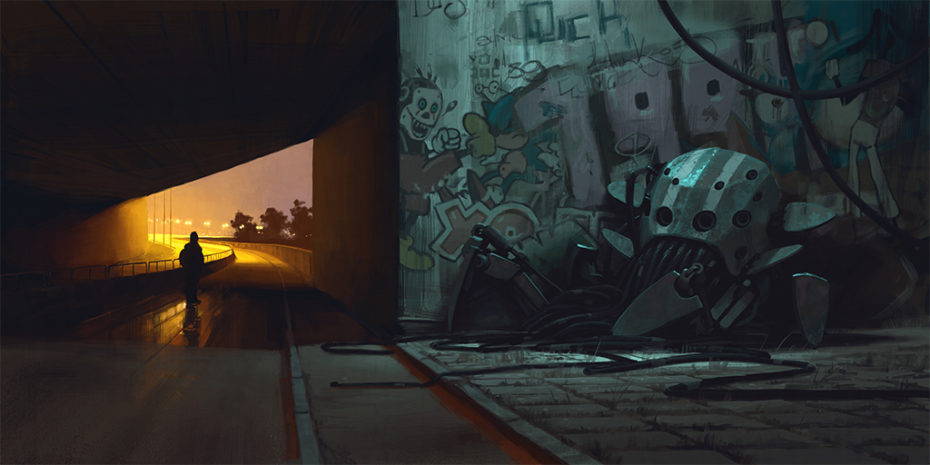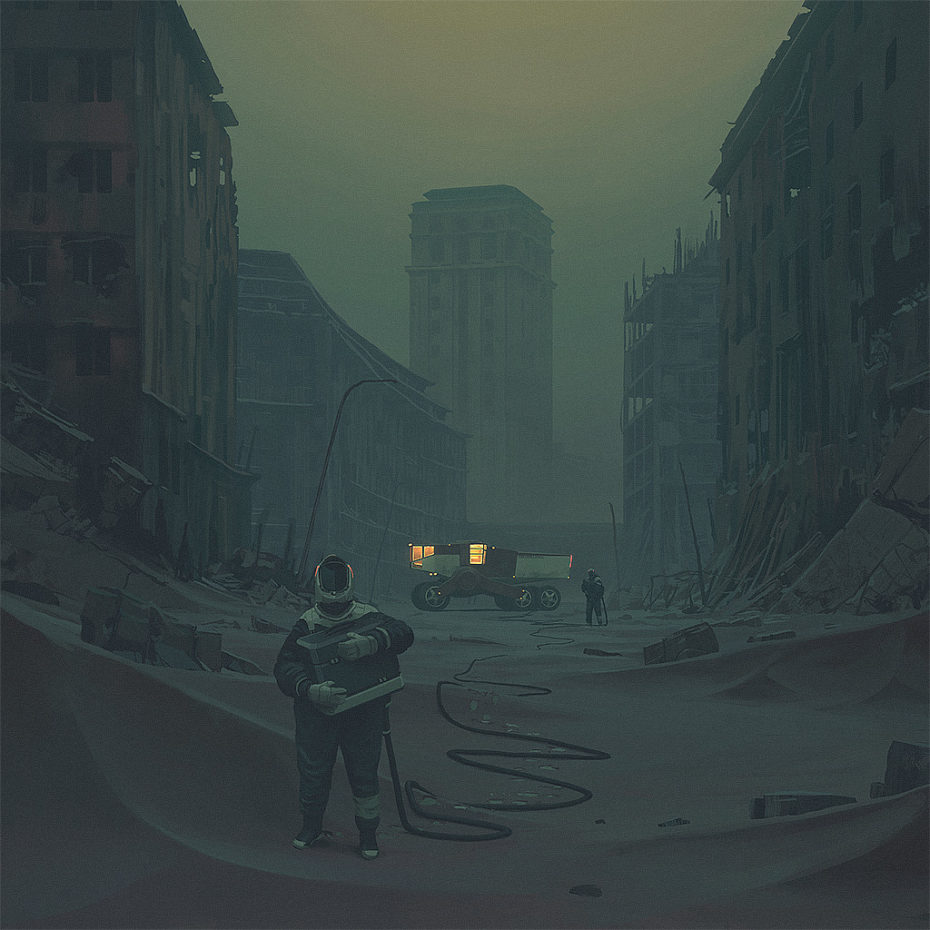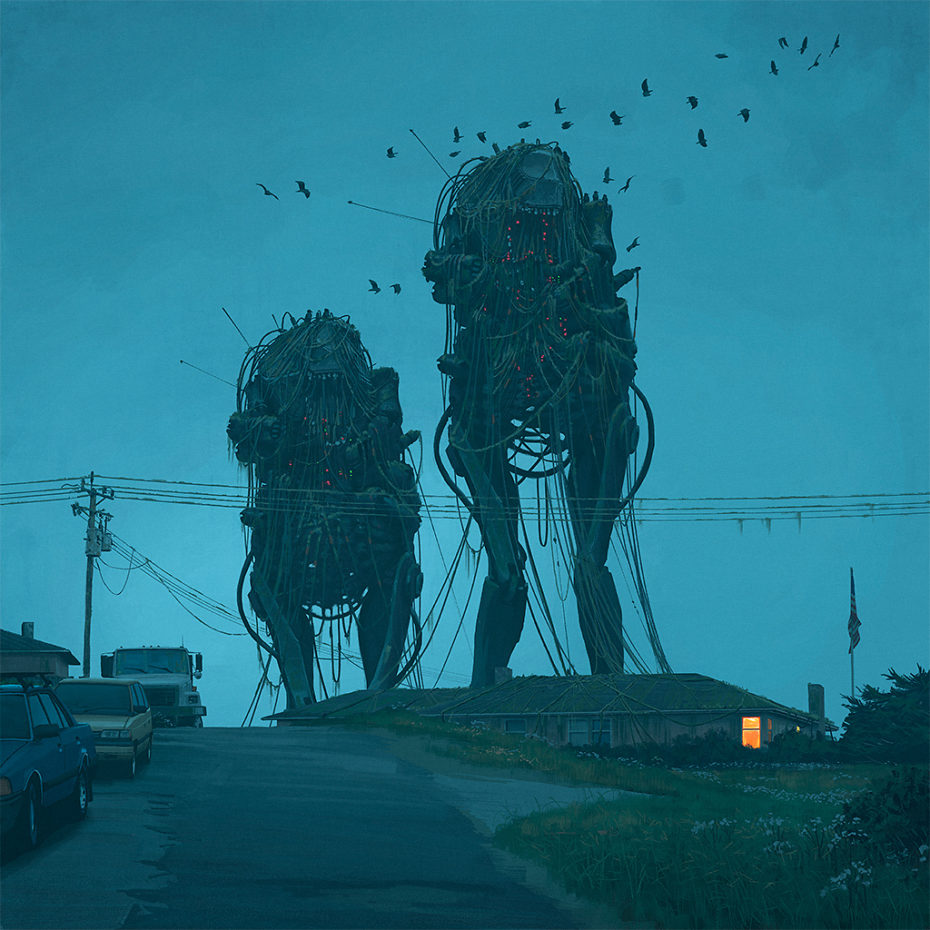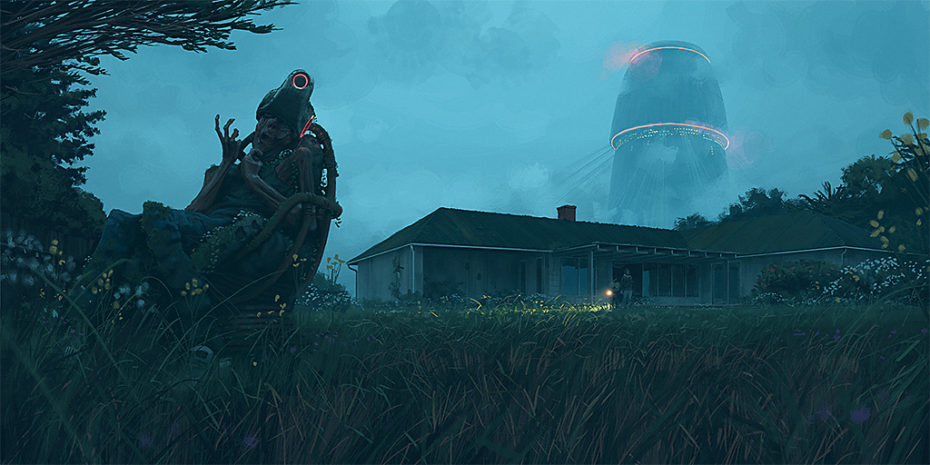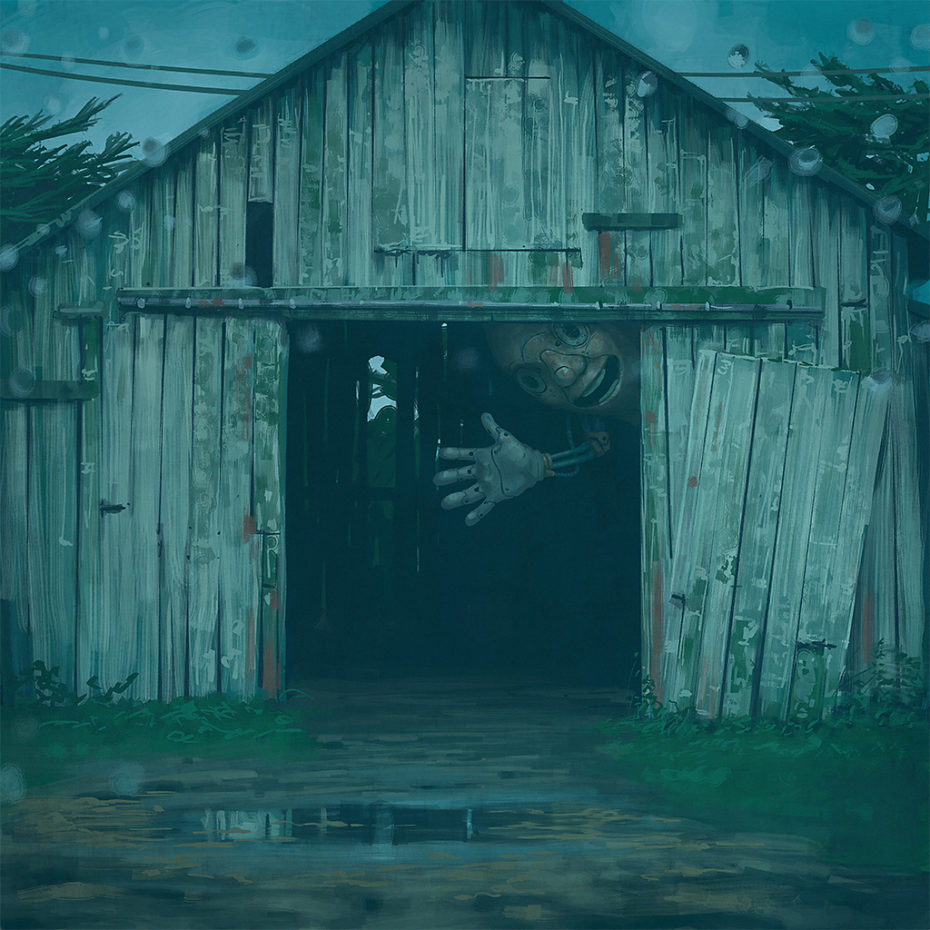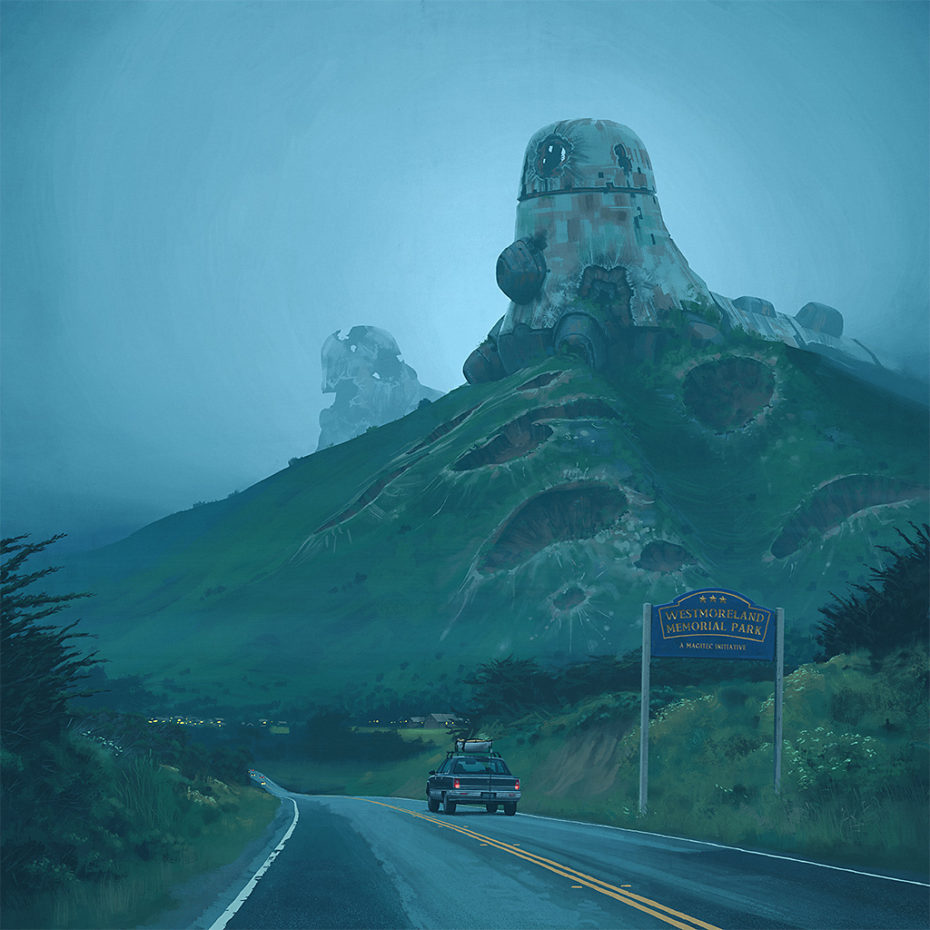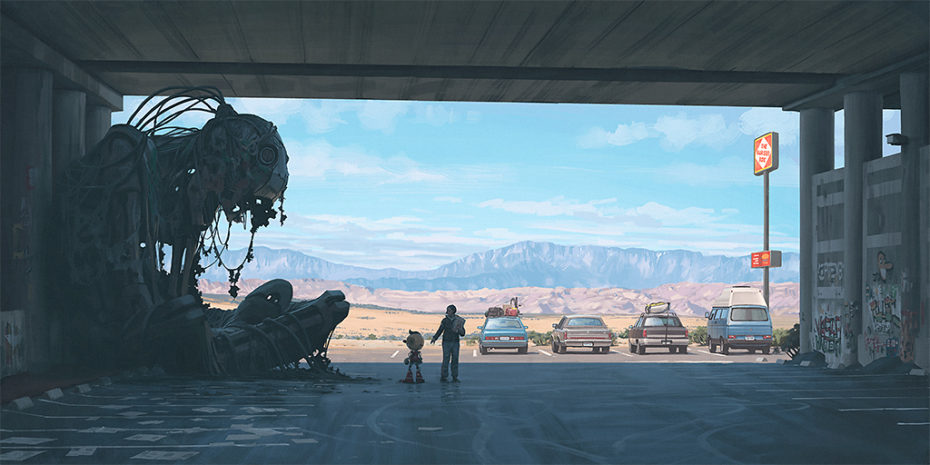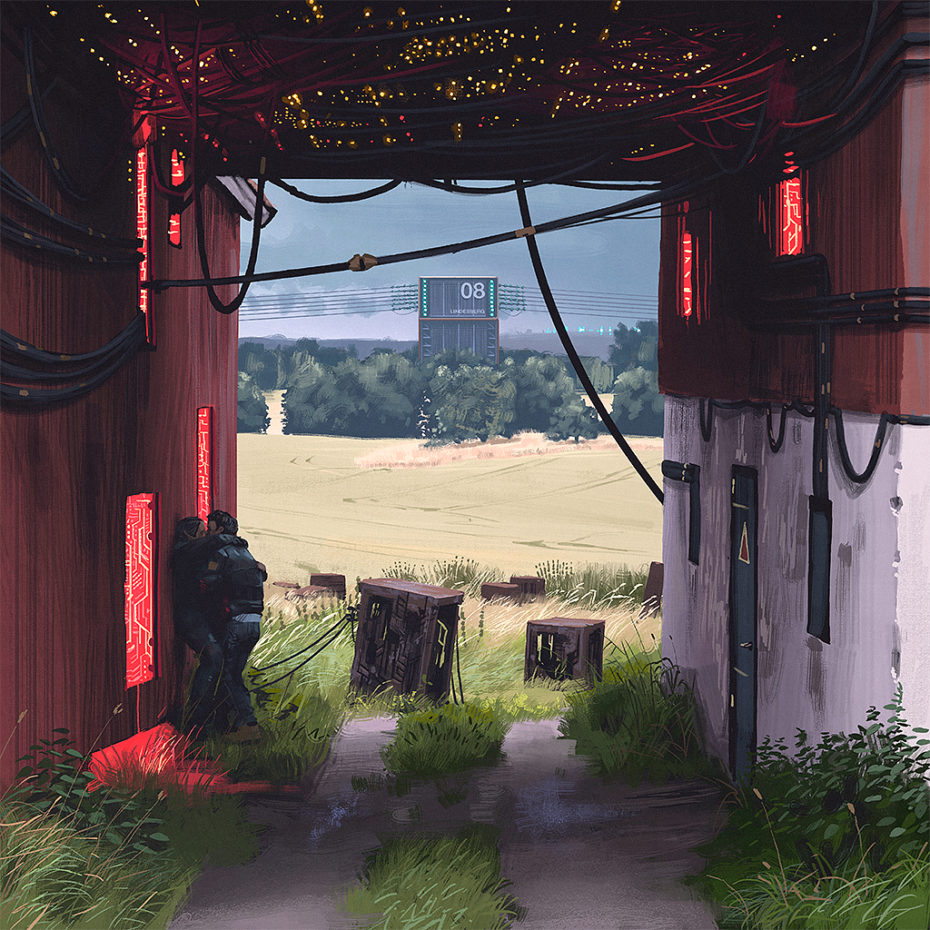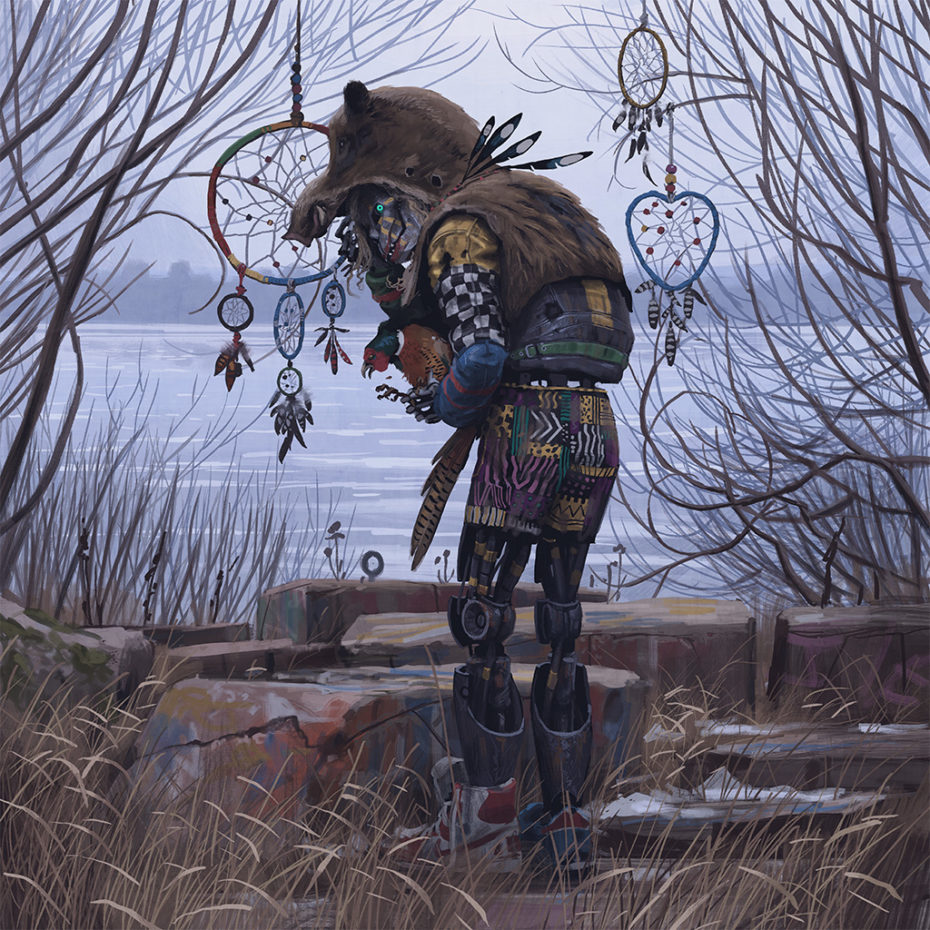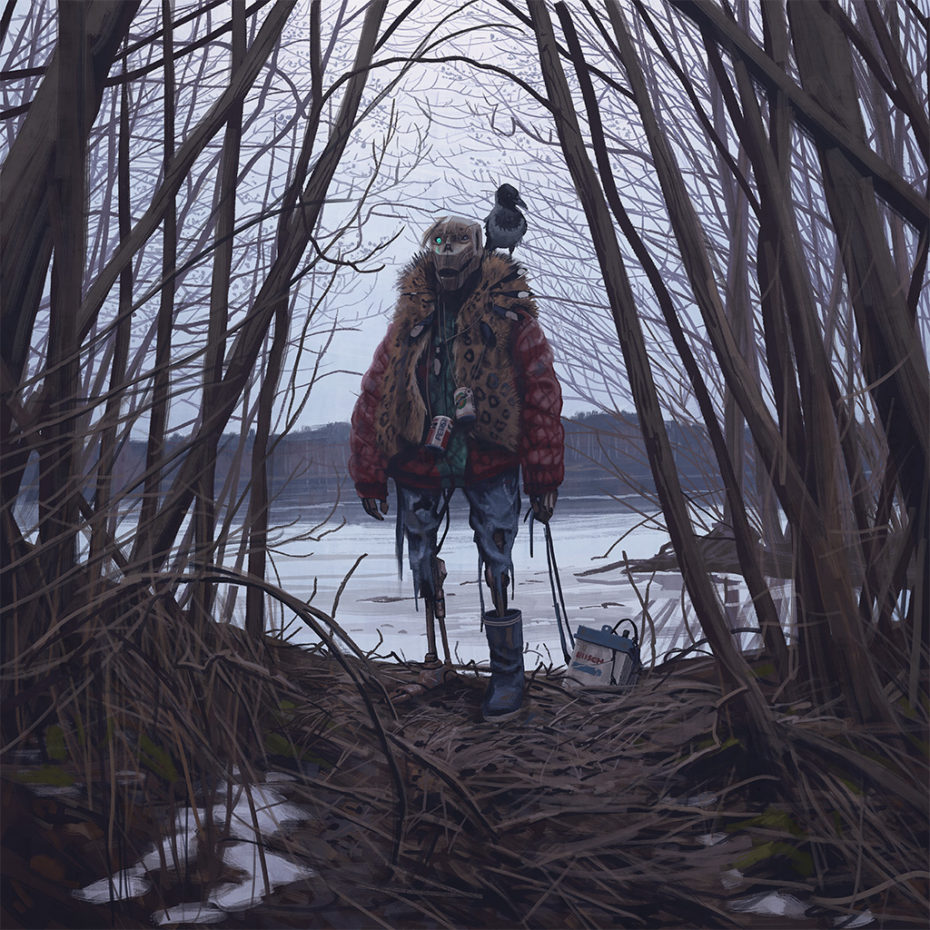 He took his work a step further in 2016, when he launched another Kickstarter campaign to turn his first book into a tabletop role-playing game. Set in the 1980s, where players roleplay as a group of teenagers dealing with the aftermath of the Loop, the game has been heavily compared to the TV series Stranger Things.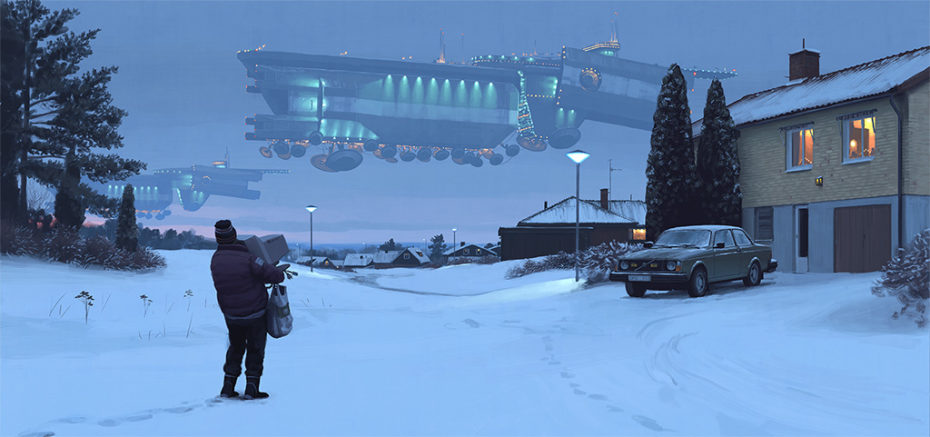 Simon's talents don't end there. He's also produced an electronic music album, also called Electric State, as a sort of soundtrack to the book. He released a second album this year, Music For DOS, containing cinematic ambient music authored using old keyboards and the Impulse Tracker software package. The guy is going places….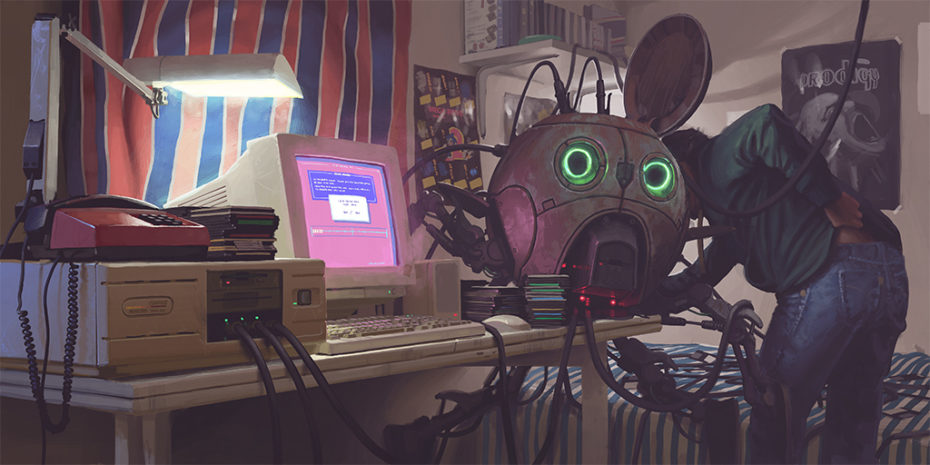 And Hollywood thinks so too. In 2017, the Russo Brothers (Captain America, The Avengers) bought the movie rights to Simon's third kickstarter-funded book The Electric State. Meanwhile Amazon Studios bought the rights for his book and tabletop game Tales from the Loop, for a TV series. We look forward to following Simon into the future.