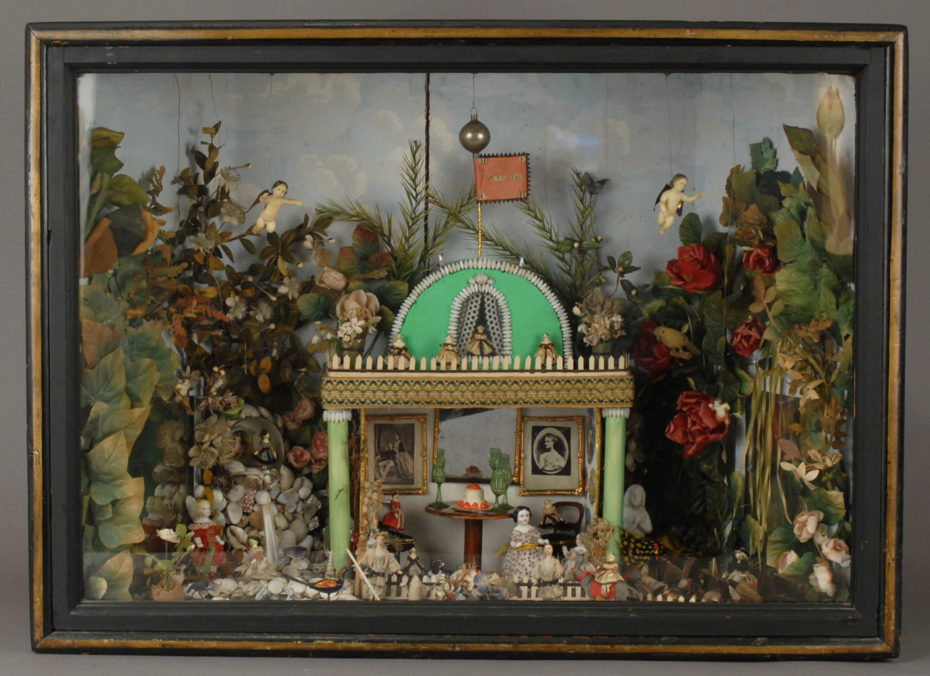 If there's one thing I'm almost certain about when it comes to Victorians–it's that they had a heck of a lot of time on their hands. Without Instagram to fill those empty moments, Pinterest to procrastinate through their evenings or Netflix to swallow up their weekends, Victorians by default, were a pretty creative and curious bunch. They developed an obsession with the macabre, the unknown and the afterlife, a historical movement we now call Spiritualism, which makes Victorian antiques that much more interesting to collect. It's been too long since I went digging for new collectible objects of desire, and today, I've got my eye on the fascinating world of curious Victorian glassware, starting with their incredible glass boxes…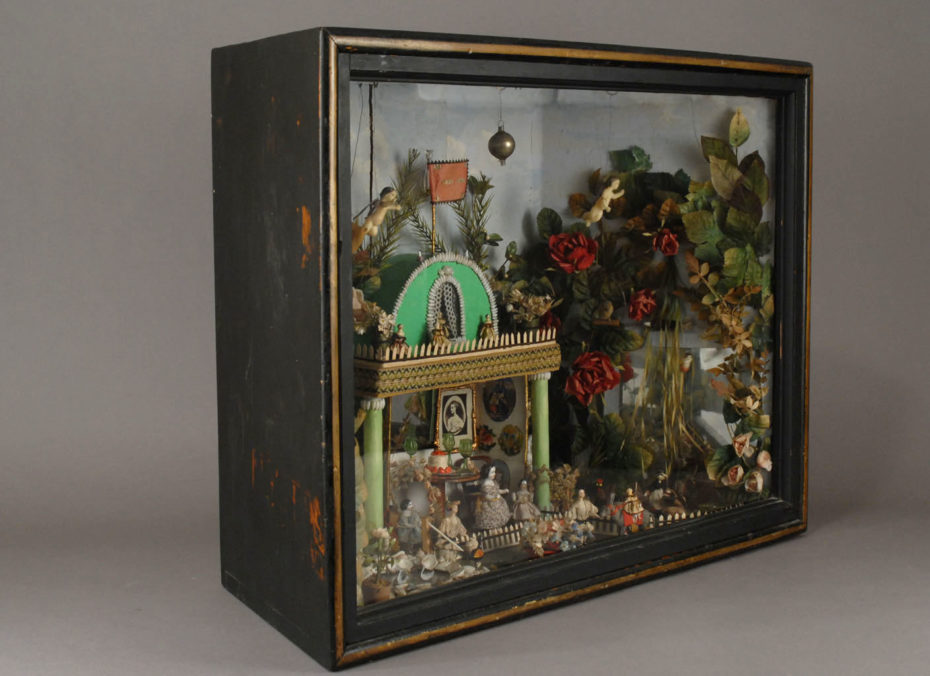 Case in point, this "Sezincote Folly" I found for sale on the Carmel Doll Shop.
John Darcy Noble named this delightful creation – part-grotto, part-Victorian-seashell-fantasy, all-wonderful – after a home that Sir Charles Cockerell built for himself in England with the fortune he had made in India.
I actually sneaked over the walls into Sezincote House once, so naturally, this glass diorama just went straight to the top of my wish list.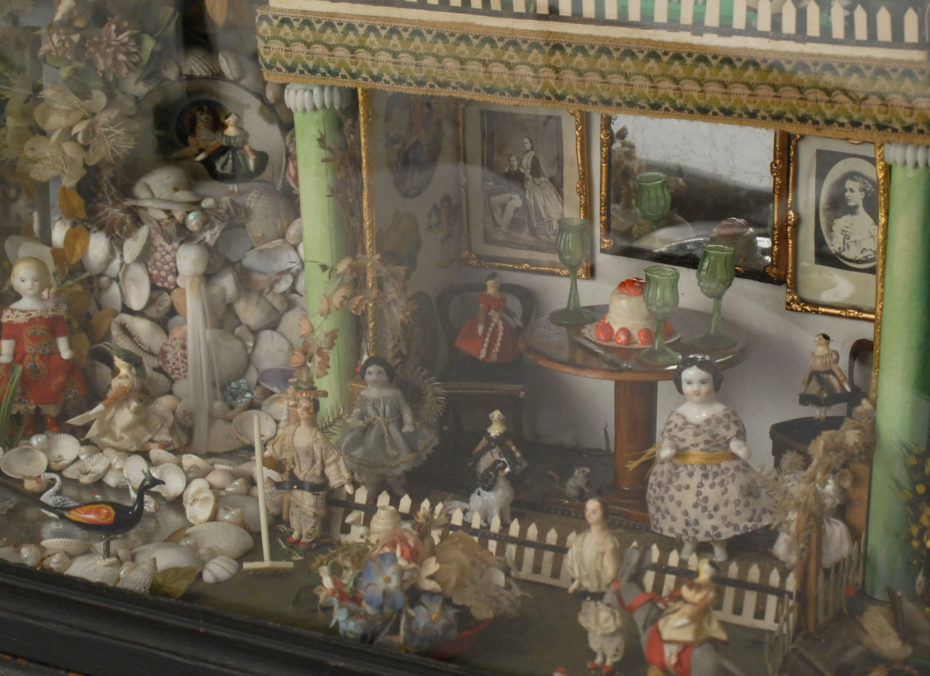 Also found via the Carmel Doll Shop (although now sold), the not-at-all-creepy doll sleeping in a miniature glass casket: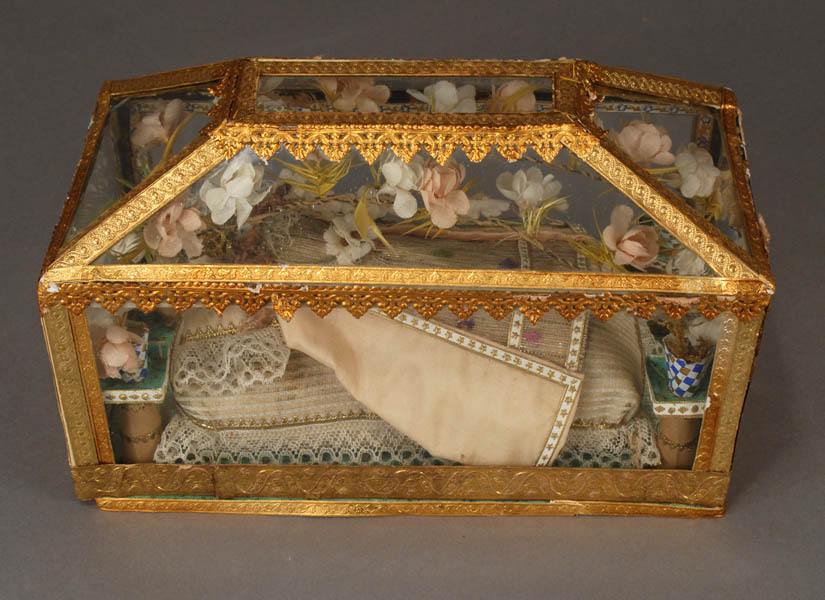 "Sleeping Beauty" in a crystal box decorated with glossy textured paper and die-cut. This doll dates from around 1870 and its origin is shrouded in mystery, so you can only express in words how unique it is…The glass box is a work of engineering by itself. It is composed of nine panels that were edged in cotton and then joined together with several papers, as a decoration. This sleeping beauty rests profoundly on the security and sanctity of her glass room and will continue to sleep, imperturbable and serene, for centuries to come.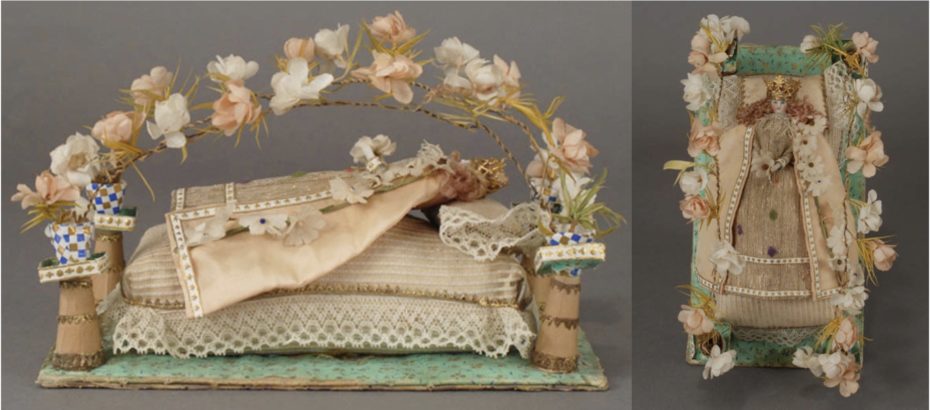 I noticed that Victorian jewellery boxes also look like miniature funeral caskets: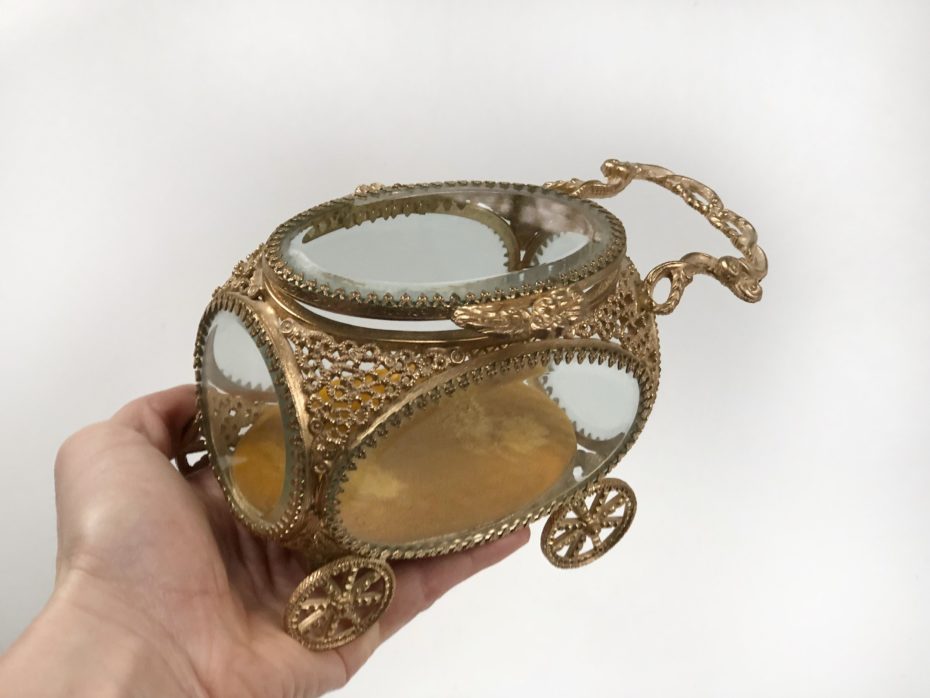 I found lots of them for sale here.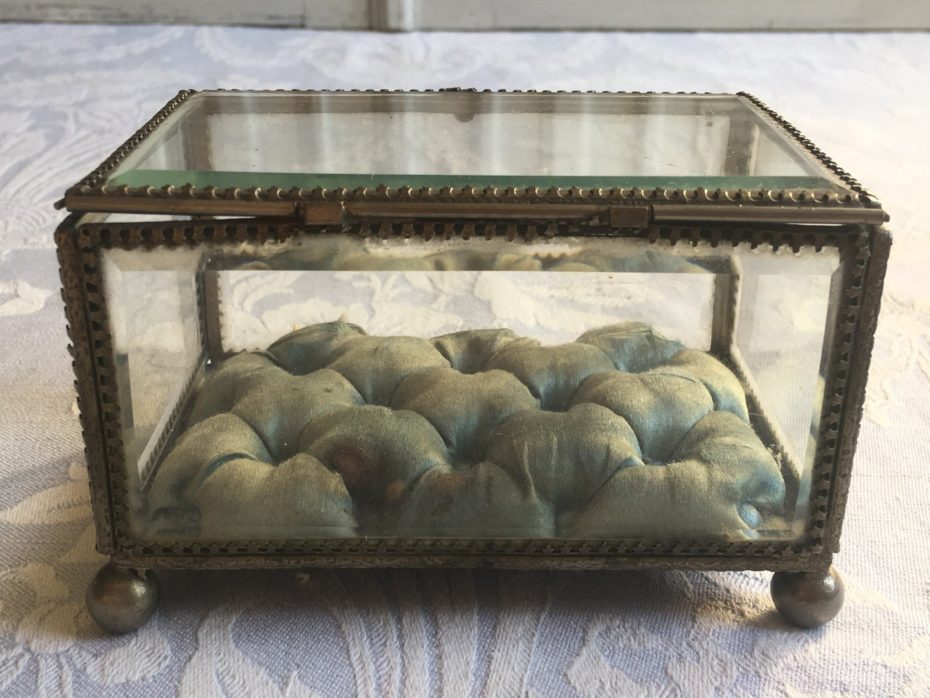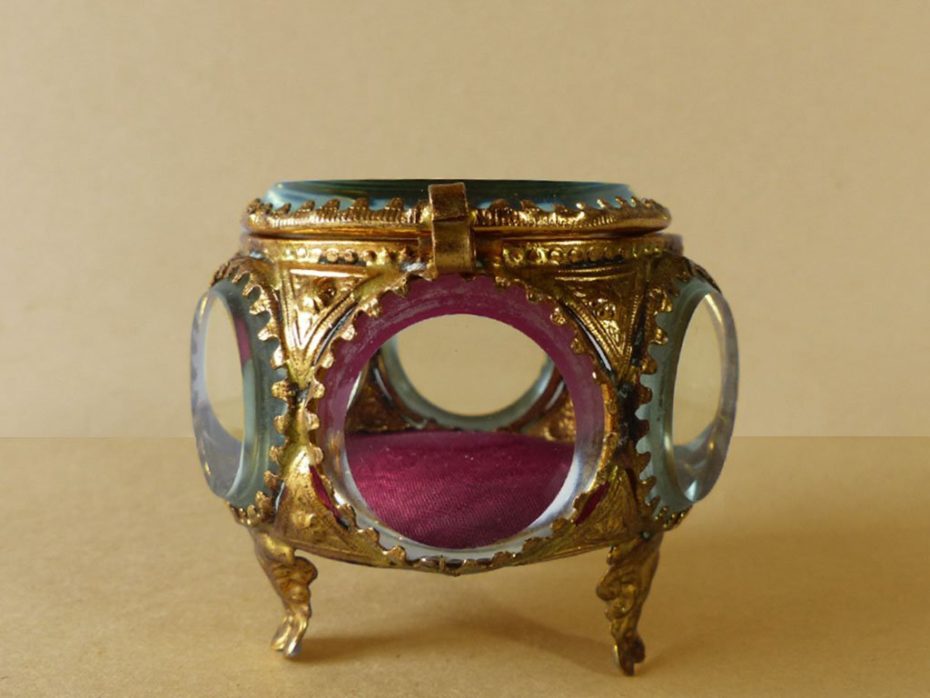 These popular for storing the family jewel and heirlooms, but I think I'd like to use one as a tiny cabinet of curiosities like so…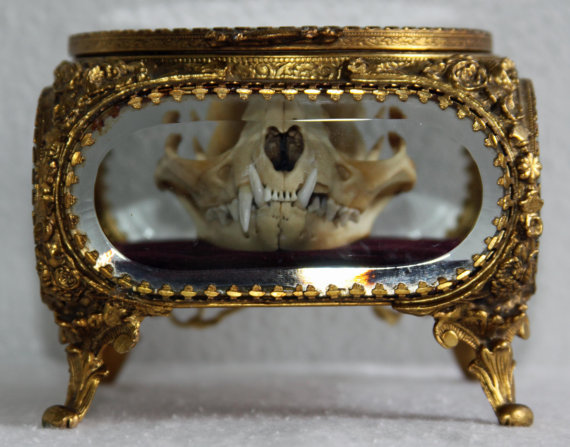 Next, I started looking into the Victorian terrariums on steroids– known as a "Wardian Case":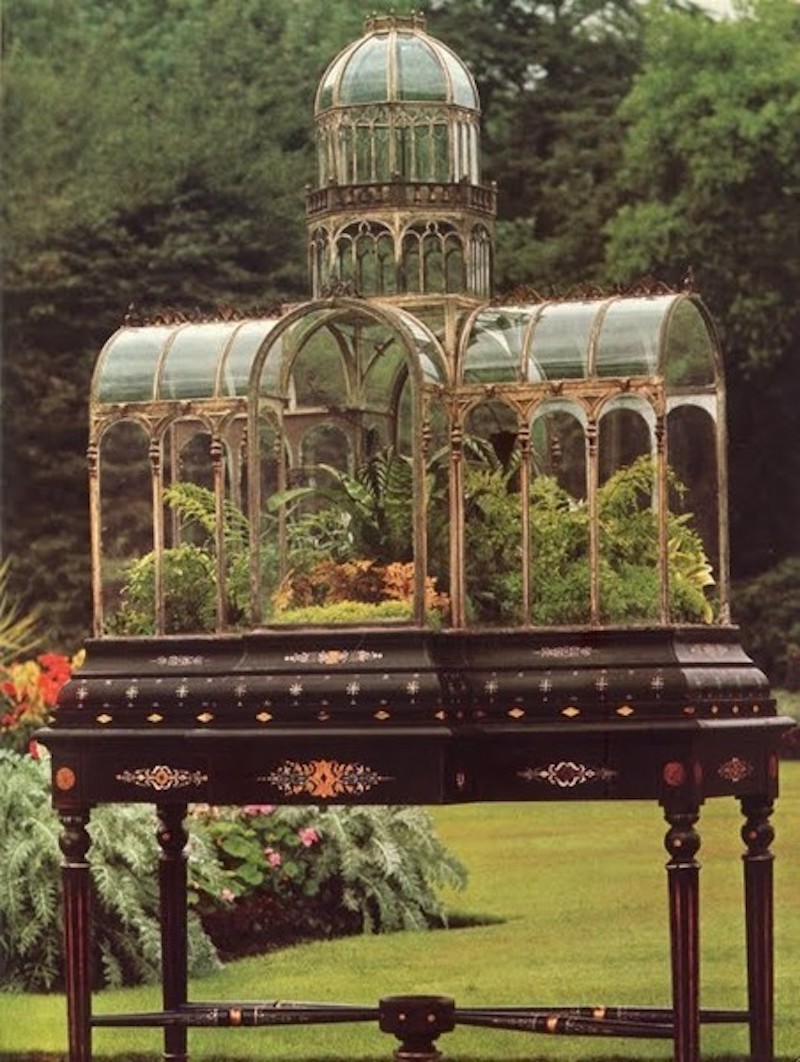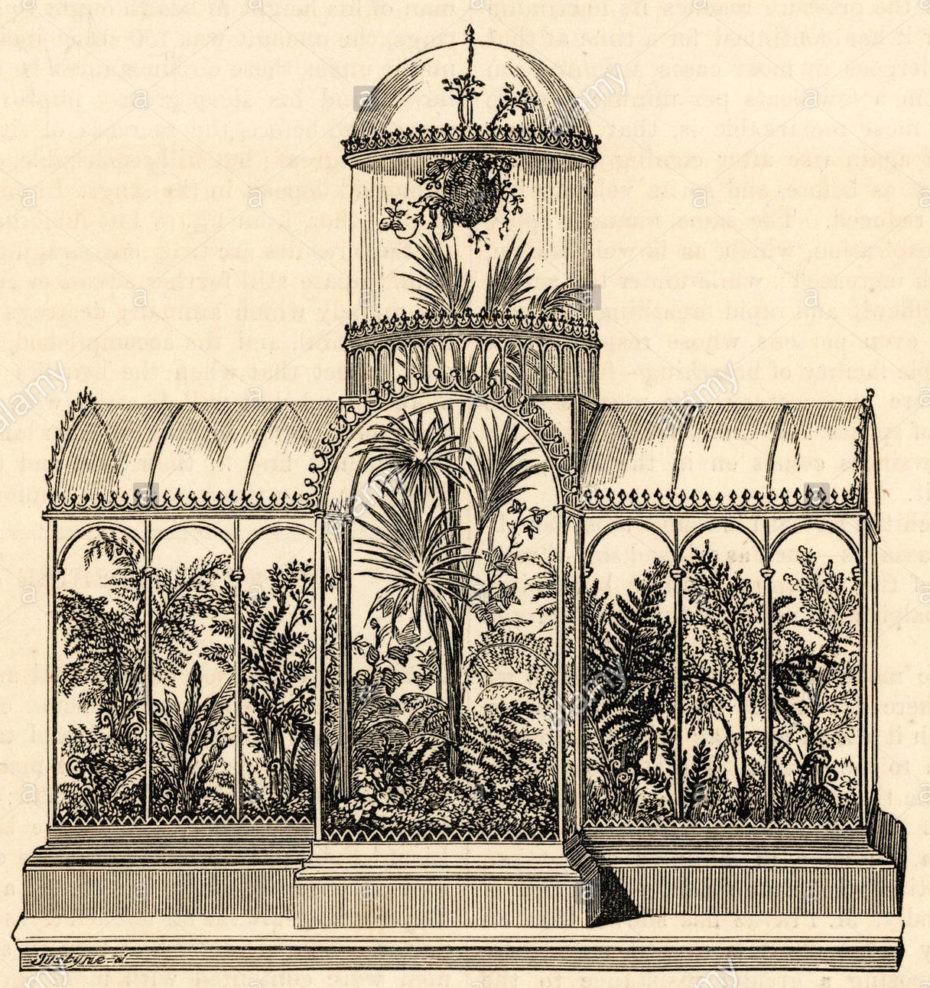 Original antique examples are extremely difficult to find in good condition, especially online, but I did find one company that makes them: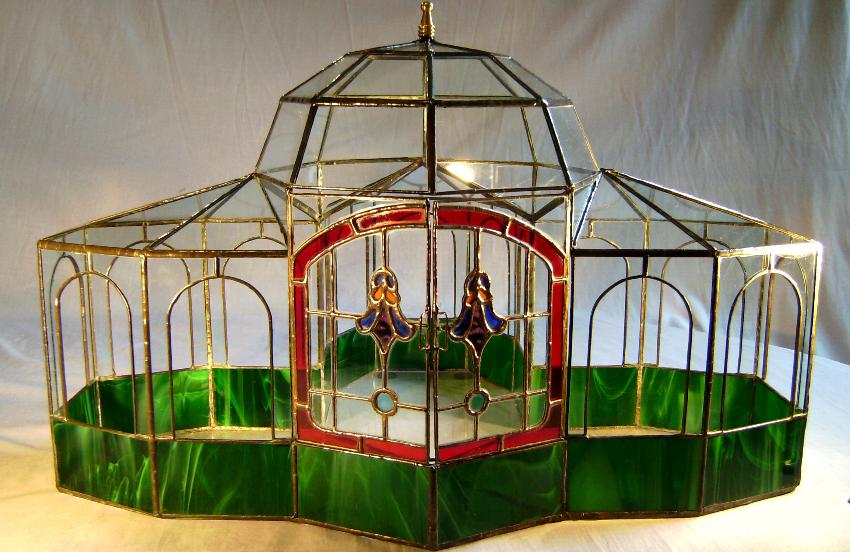 The Wardian Case Company can make you a veritable miniature Crystal Palace.
And you might remember the work of Takanori Aiba, a Japanese wizard of miniature artistry with a specialty in making Bonsai treehouses.
Here's one I found on Etsy that won't break the bank.
Also of interest…Victorian Microscope slides: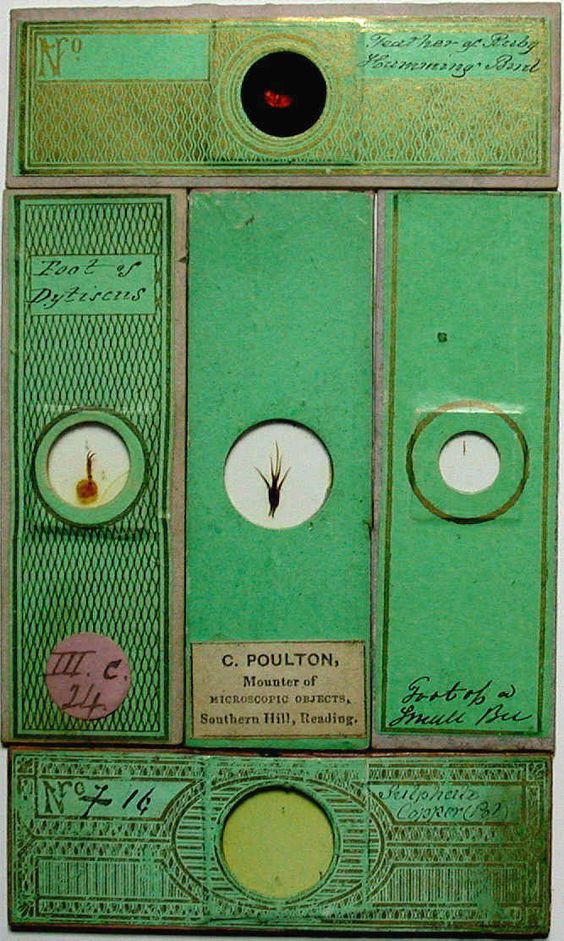 Let me give the floor for a moment, to an expert in the field, Howard Lynk of Victorianmicroscopeslides.com:
"During the period from the 1830s to 1900, there was a relatively small group that could be considered pioneers or true masters of their art… By the later 1800s, with the advent of an expanding middle class and the burgeoning popular interest in the Natural Sciences, it was not unusual for households to have a well used microscope and a little "cabinet of curiosities"…Many people of the times could give the common and Latin names, and an account of the habits, for most of the plants, insects, and other living creatures… Holiday excursions to the seashore became a popular pastime, being seen as wonderful opportunity for collecting unusual specimens for study… During the heyday of the Victorian period, the microscope and it's attendant collection of mounted objects were not viewed as just a means to an education, or scientific tools for the laboratory, but as an interesting, wondrous, and delightful entertainment."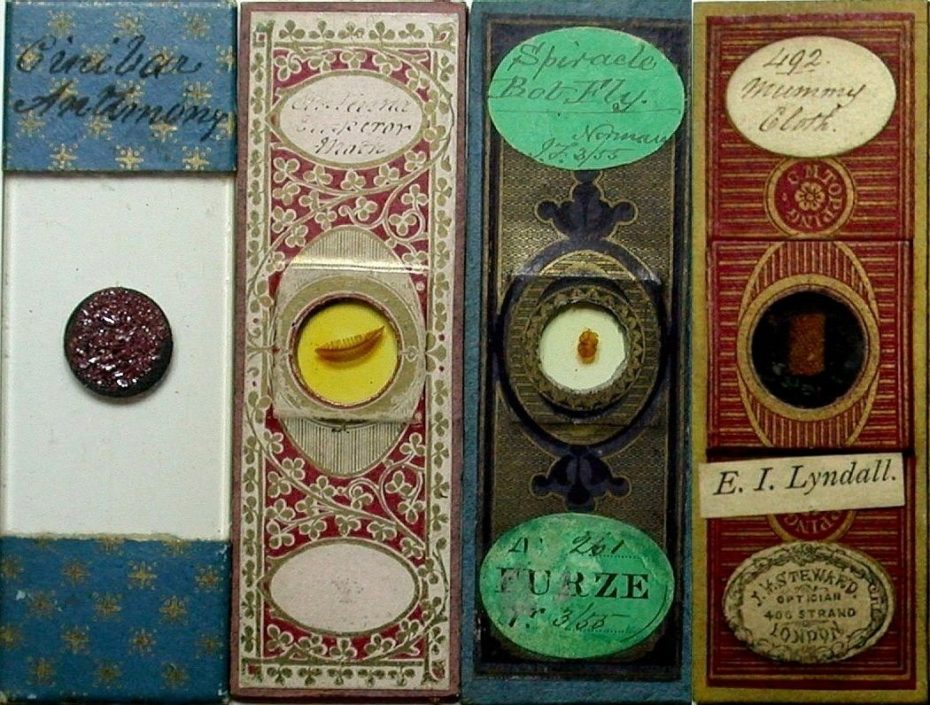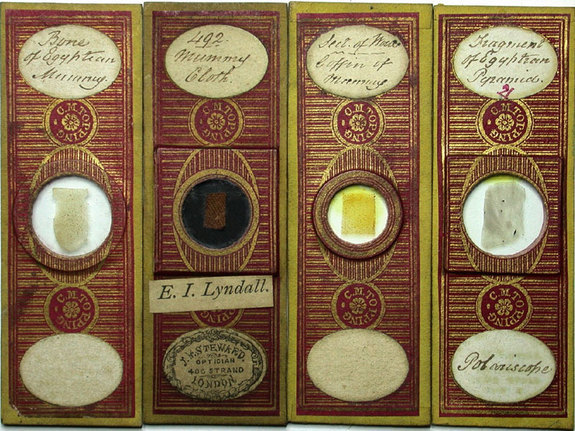 "This practice of using paper covers originated as a necessary means to mechanically fasten the mica or thin glass covers that were placed over the specimens, to the main slide. However, after about 1840, the paper covers quickly became more of an expression of decoration and individual presentation…Much of the best early preparers work is immediately recognizable, as they each settled on standard paper colours and graphic designs, which became their trademark of sorts. By the 1880s most slides were being produced without the full paper wrappings, but many still sported informative and decorative labels, often with coloured ringing cements."
Before you consider collecting them, you can find out everything you needed to know about the Microscope slides here.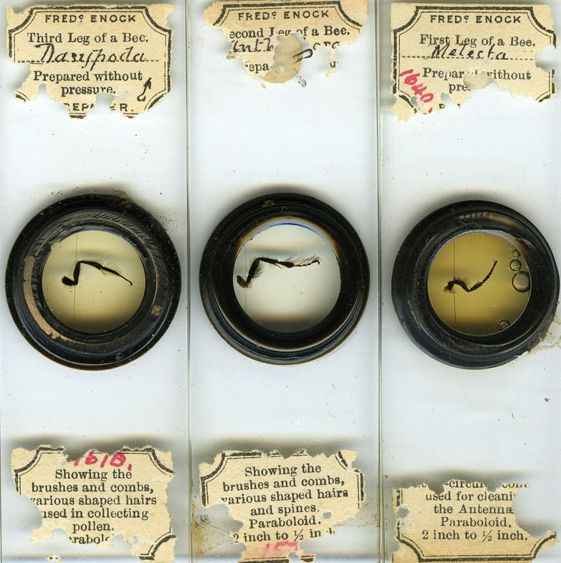 And there are plenty waiting for you on Etsy.
Let us know what you're collecting, the more obscure the better!