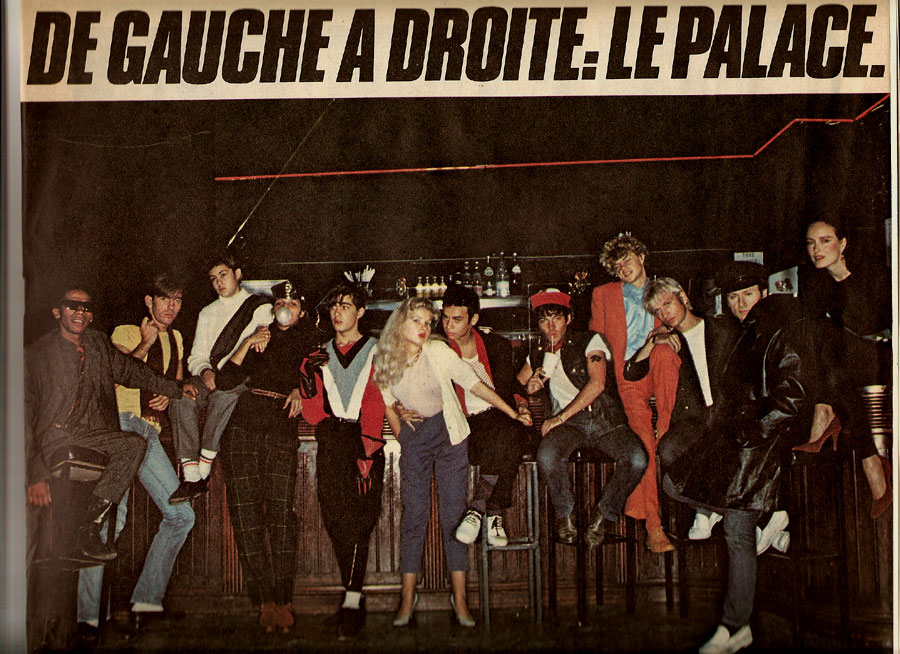 On a steamy summer night in 1981, it wasn't odd to find David Bowie tossing around a blow-up ball in an underground discotheque pool or Grace Jones singing "La Vie en Rose" on a Harley Davidson surrounded by Paris' premiere drag queens at clubs like Le Palace. A big, playful energy combusted across a city that has always prided itself on the art of being extravagant. For a lot of tourists, Paris' talent for vice is often associated with more antique eras (Marie Antoinette's cake parties, the courtesan hangouts of the Belle Epoque, the 1920s jazz clubs of les années folles), but we wanted to rewind the clock to see the generation that aerosoled the hell out of its hair, turned nightlife into an art form and took one look at the Louvre and said, "You know what that needs? A giant glass pyramid."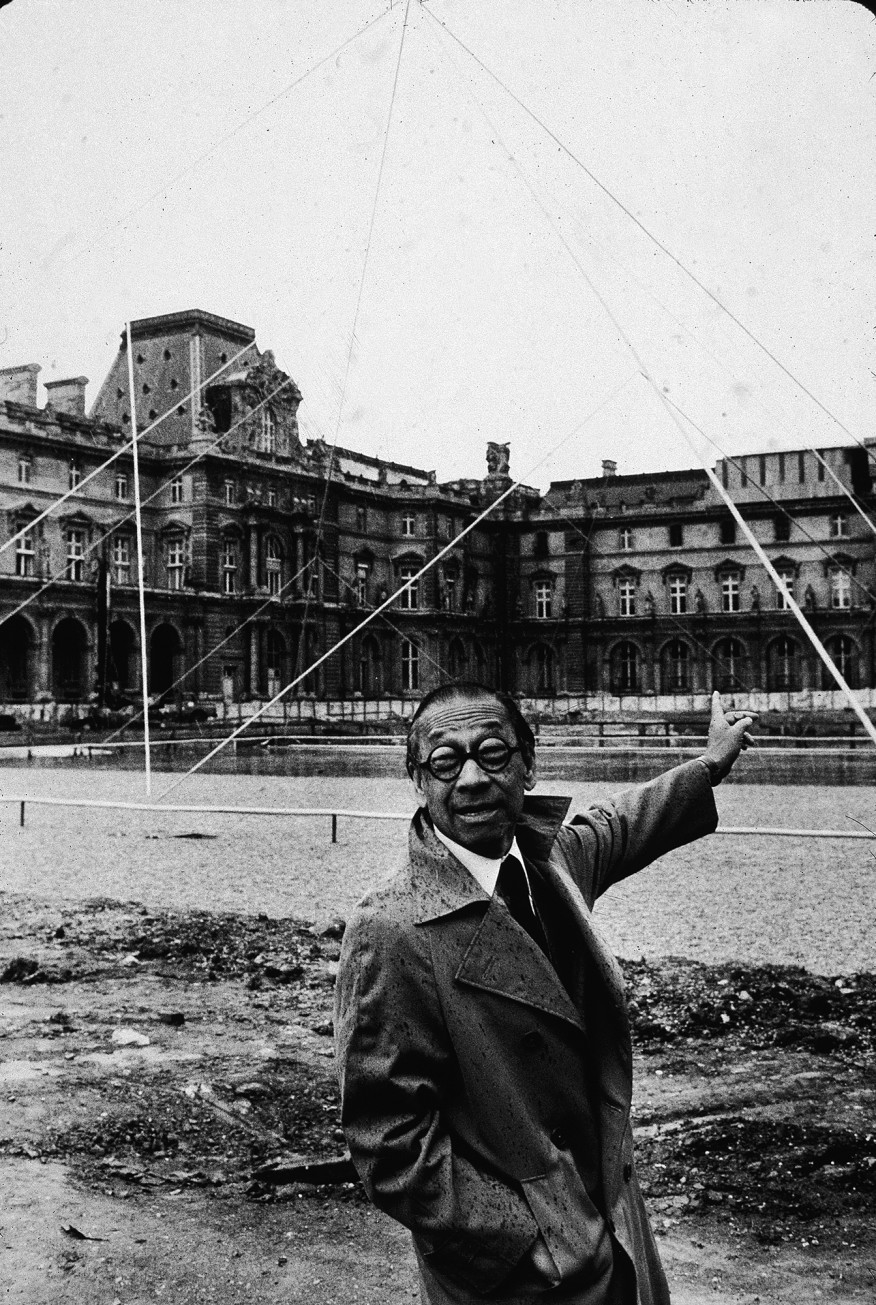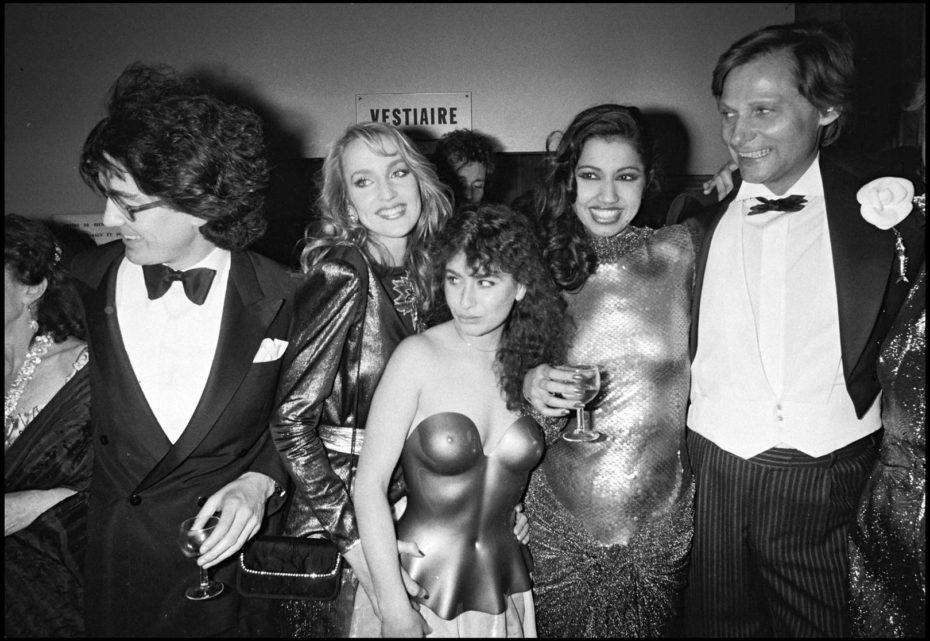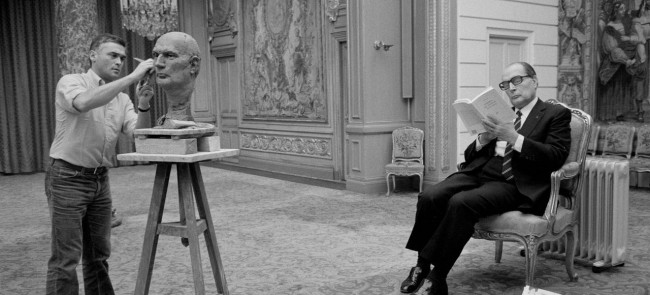 The 1980s marked a lot of firsts for France. It was the first time, since 1958, that a Socialist party was in power with President François Mitterand in office. His term gave rise to the term Gauche caviar ("Caviar left"), to describe his posse of left-wingers with a taste for the finer things in life amidst the rising excess of the 1980s. But we're not here to analyse his brand of Socialism, so we'll just focus on the fact that under his government the media was liberalised and liberal arts programs expanded in schools, but at the same time, with the 1980s came the AIDS epidemic and right-wing Nationalism.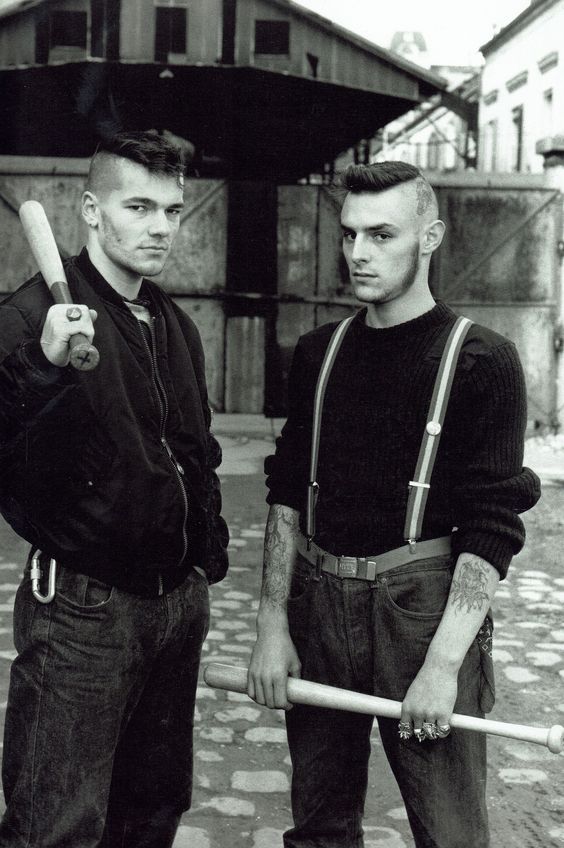 There was simply a hotbed of cultural tension, and by consequence, expression. Pirate Radio was on the airwaves (as was an increasingly intoxicated Serge Gainsbourg in the midst of a comeback), Post-Punk and New Wave was arriving, and Parisians were loosening their collars on the dance floor to wild new groups like Les Rita Mitsouko, a French duo whose absurdity was just what the doctor ordered: barely organised chaos.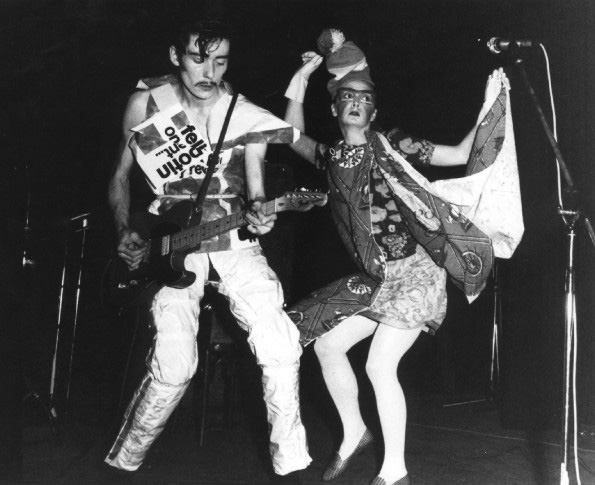 They got their start playing at factory art spaces like the legendary Pali-Kao in Paris. The old Belleville factory was host to some pretty wild shows and collaborations, many of which pushed the limits of how we engage with art. In fact, the world's first slow scan transmission of images and videos, or what we now know as "streaming", occurred between Pali-Kao and MIT in Boston. Today, it's an elementary school, and its rebel history lives on only in stories.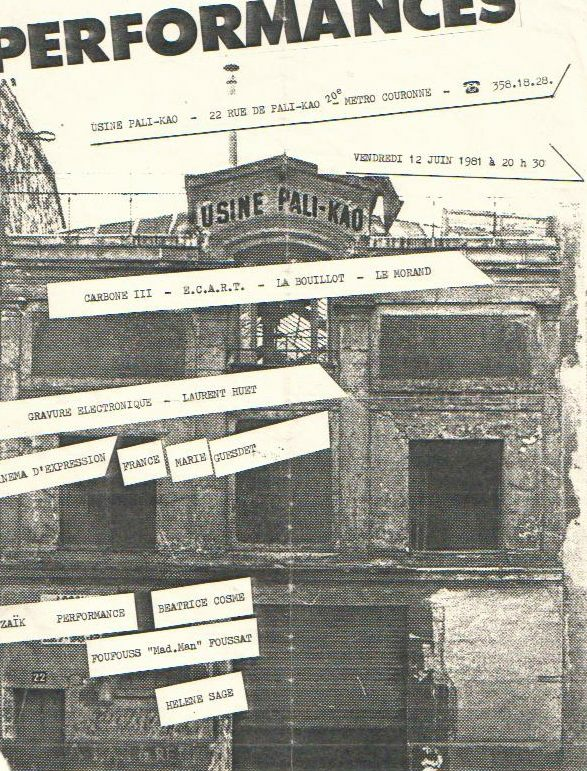 No one really knew what to do when lead singer Catherine Ringer yelled and gyrated like a robot on-stage in a pointed corset dress made by some new designer called Jean-Paul Gaultier, who worked with another then up-and-coming designer, Thierry Mugler, to design the costumes. Needless to say, the song – and Gaultier's corset dress – became emblematic of the period in their 1985 hit, "Marcia Baila" (even Madonna wouldn't wear her Gaultier bra until until 1990).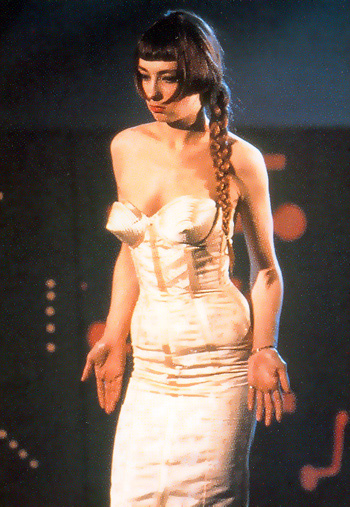 An entire cast of figures from the art movement Figuration libre (Free Style), made an appearance in the clip, demonstrating the aesthetic du jour: embracing excess and cultural eclecticism. It starred names like Robert Combas, Louis Jammes, Ben, Hervé Di Rosa, Nina Childress, François Boisrond, and Catherine Viollet, (the French equivalent to Keith Haring and Jean-Michel Basquiat), artists at the heart of the scene. (Keep an eye out for the Gaultier dress at 1:13):
The music video is pretty remarkable in how neatly it manages to wrap up France's Figuration Libre movement in one neon bow, and brought the French answer to American Neo-Expressionism, or "Bad Art," into the mainstream. Les Rita Mitsouko brought shouting colour and industrial objects to the set, creating a comic-book-come-to-life feel with a tone that oozed equal parts humour, and rage. In a 1981 interview with Libération, the artist Ben said its principle characteristics were: "30% provoking anti-high-culture, 30% figuration libre, 30% art brut, 10% insanity. As a whole it gives us something entirely new."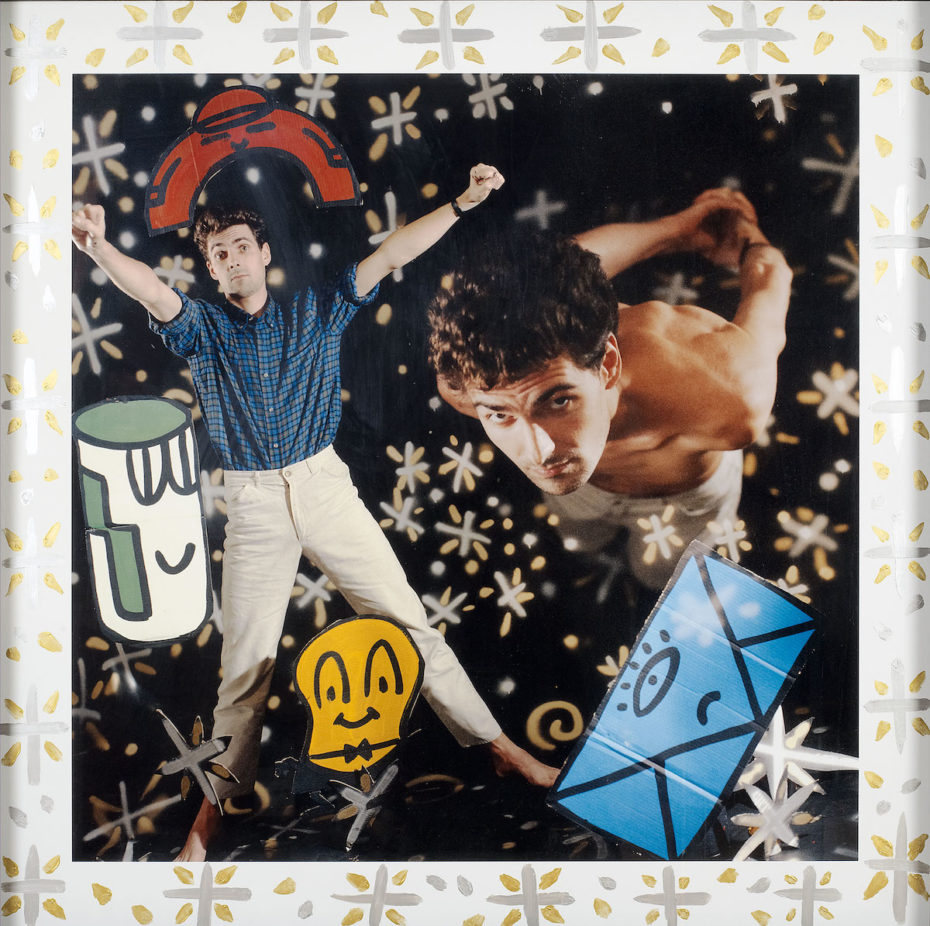 The "Ritas" video endures as a strong emblem of the '80s, but there were so many other artists who shook up the scene with the same playful, irreverent air. The very early '80s saw Des Jeunes Gens Modernes (Young Modern People) movement. There was Electric Calls, Lucrate Milk, and Clair Obscur. Etienne Daho emerged and, like the Ritas, reach mainstream success while Edwige Belmore, the convent girl turned legendary punk of Parisian nightlife, became a muse to Mugler and the fashion set on the club scene.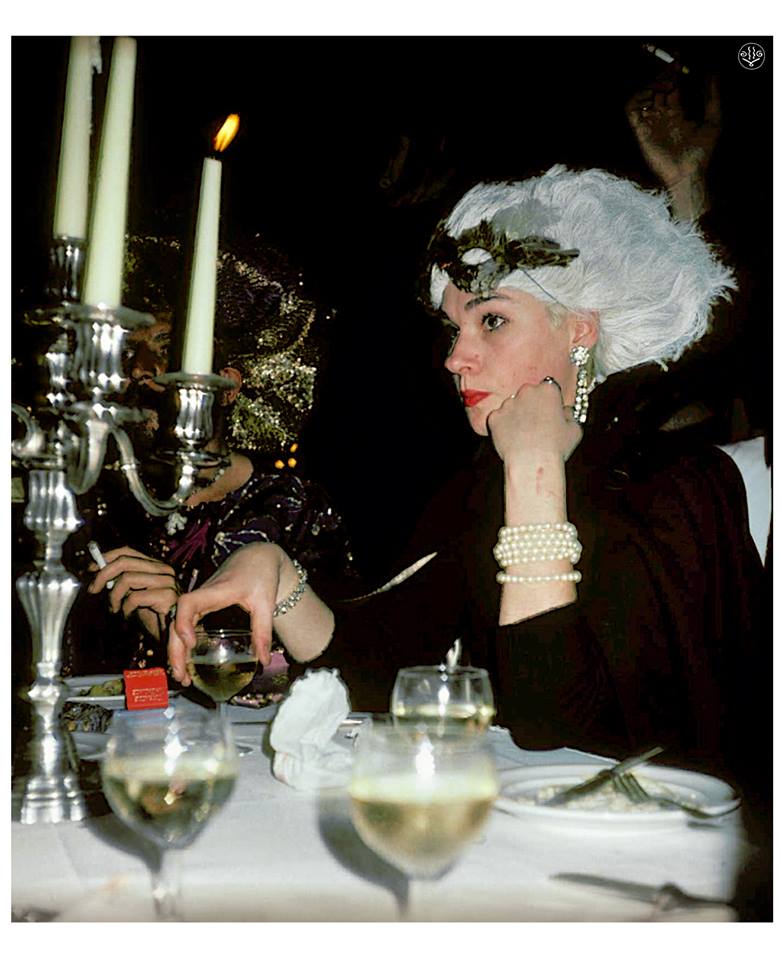 If you were out on the town with Edwige or the Ritas, you'd end up at any number of the glorious discotheques of the era, like le Gibus, le Palace (where Edwige was actually a bouncer), or Les Bains Douches. The latter, known to the cool kids as, "Les Bains", was once a 19th century bathhouse where everyone from Les Halles workers to Manet came to unwind, but had transformed into a fun and sexy cesspool by the 1980s.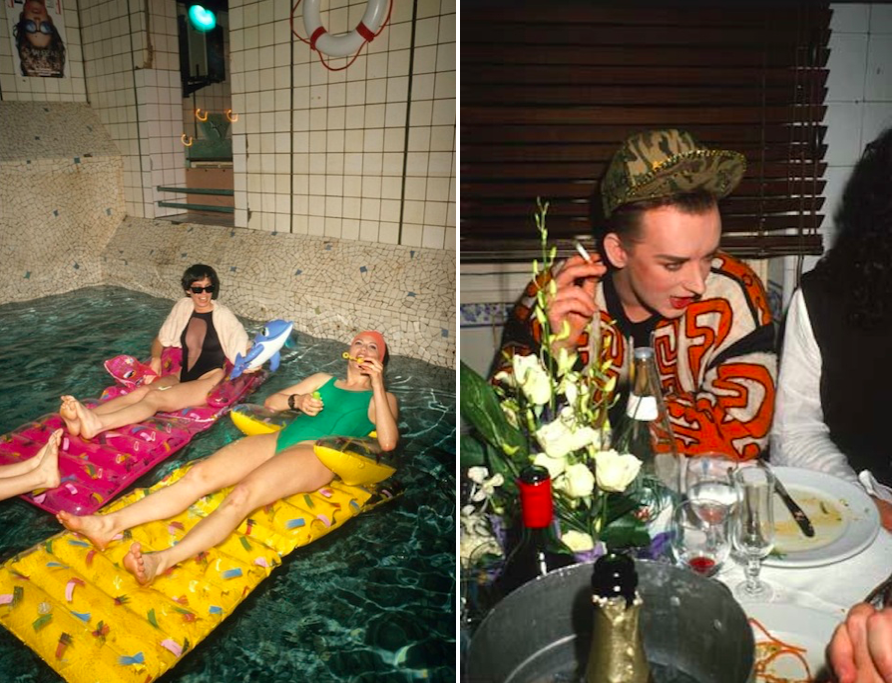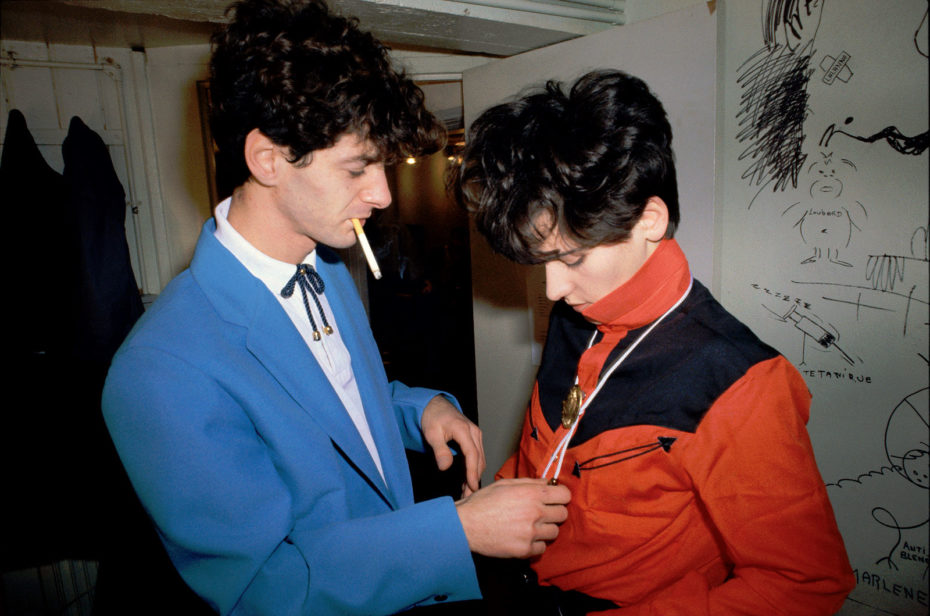 Les Bains was more than literal watering hole for the who's who of the art and fashion set, it was a launching pad for creative careers. Philippe Starck was tasked with designing the interior — his second project, ever — while DJs like David Guetta (who later took over the establishment) shot to fame. We've got an entire article on its rise, fall, and 2015 reopening.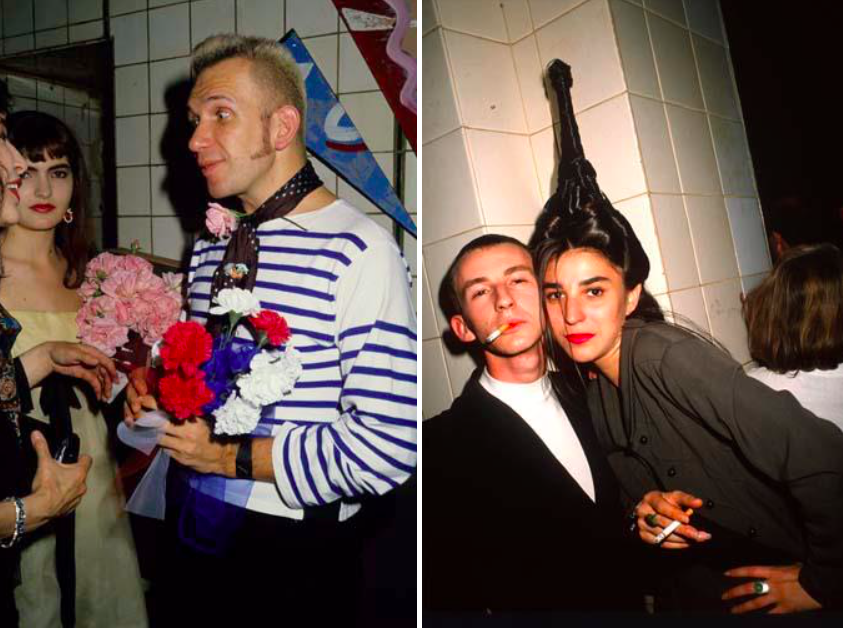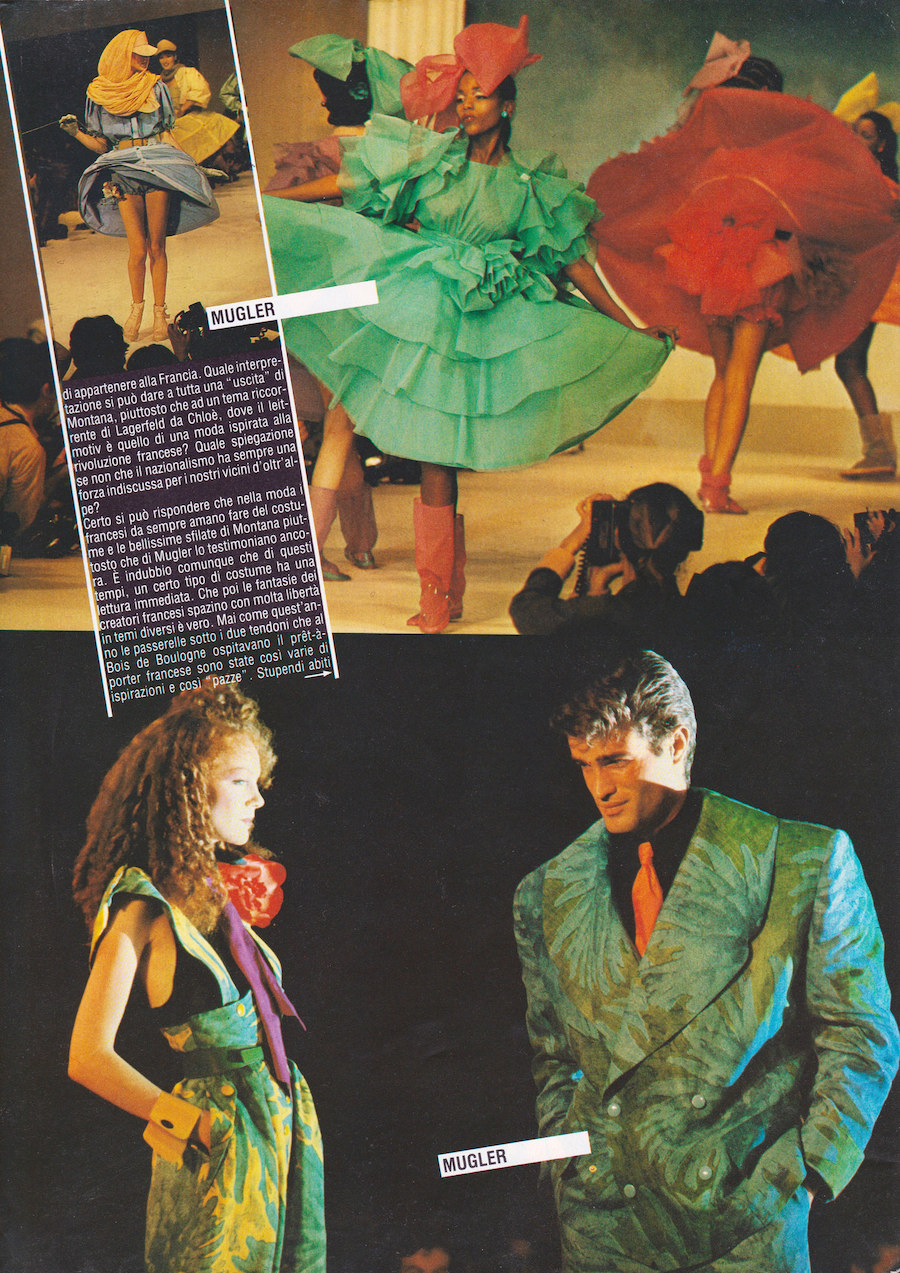 As you can see, the fashion was big, boxy and fierce. In testament to his creative longevity, Yves Saint Laurent's pieces dazzled on a new scale, while other new designers like Azzendine Alaïa (RIP) and Claude Montana made a name for themselves as well…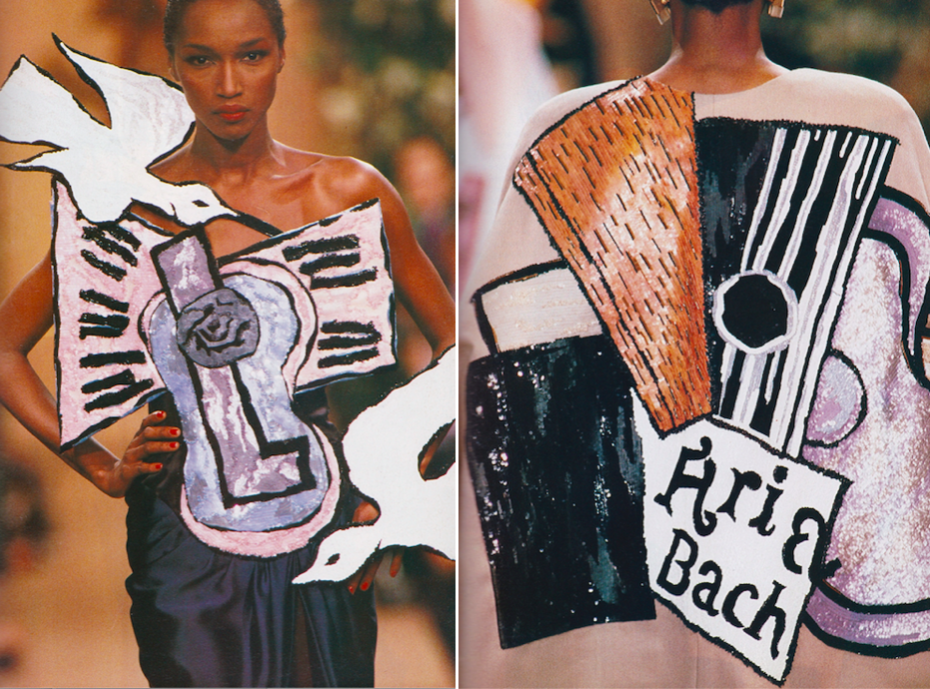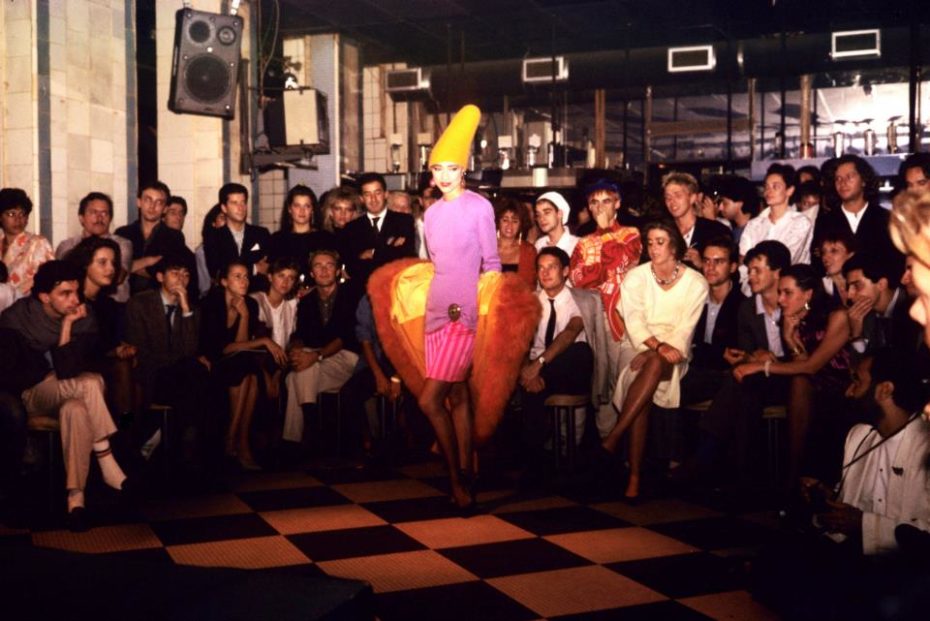 Amongst the cutting edge cliques you'd also find the "Gazolines", a crew of fabulous non-binary performers and LGBTQ+ advocates who saw themselves as an offshoot of the Front homosexuel d'action révolutionnaire (Homosexual Front of Revolutionary Action), est. 1972. They took their name from a Rod Stewart song, and their emblem was a giant penis. One of their icons was the inimitable Marie-France, a transexual pop queen who found fans (and suitors) in Aristotle Onassis and Salvador Dali alike. Margueritte Duras, arguably one of the country's greatest authorities on sensuality, said it was "impossible not to be aroused by her."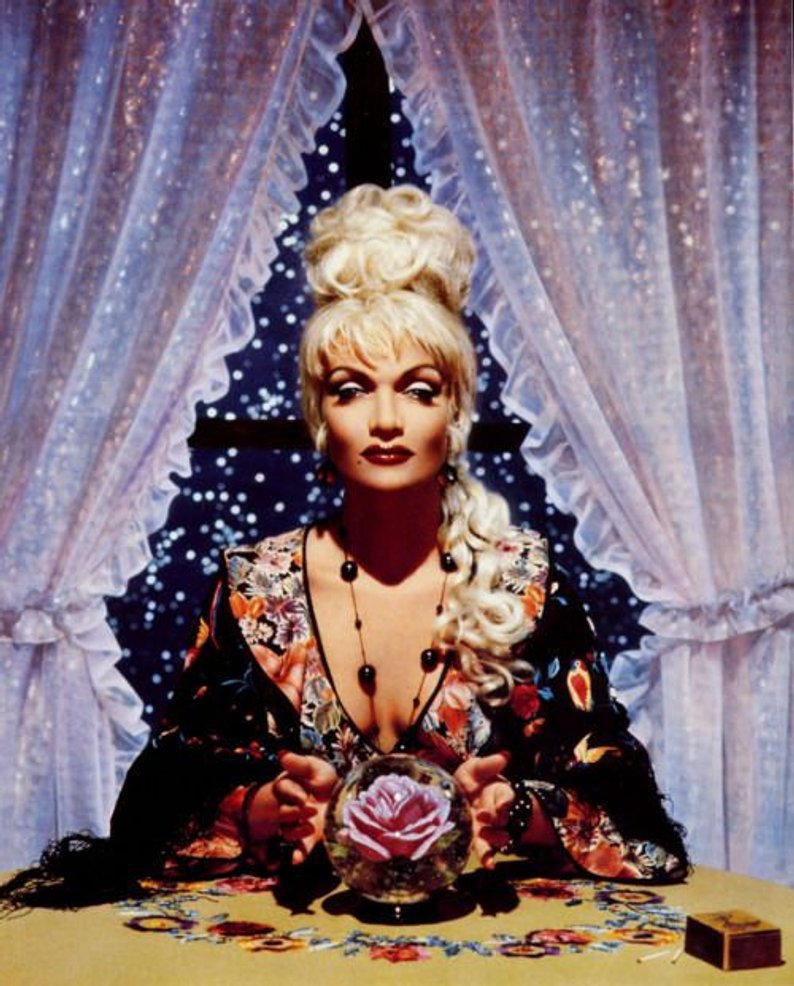 Night after night, they'd reign supreme over tables at Les Bains, le Gibus or le Palace nightclub. In laying claim to their stomping grounds, they paved the way for non-binary generations to come with one message: they weren't just out, they were proud – and oh, so very fashionable, mingling with the likes of Grace Jones, Jane Birkin and Serge Gainsbourg.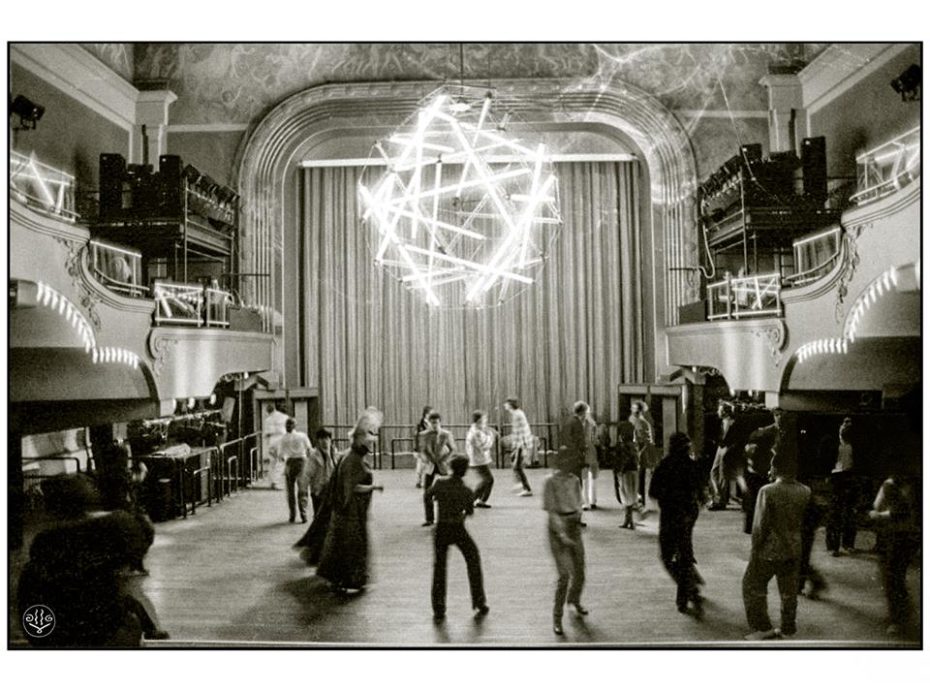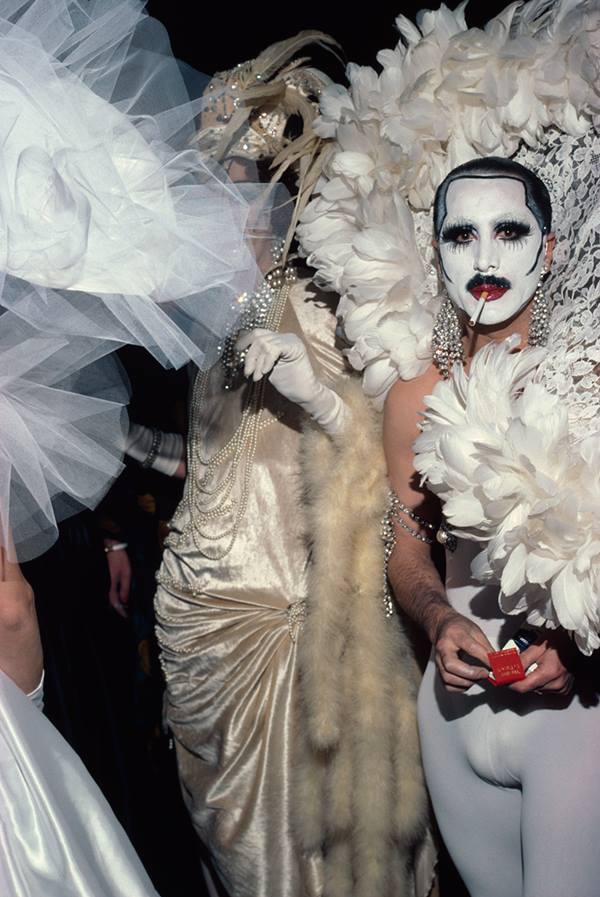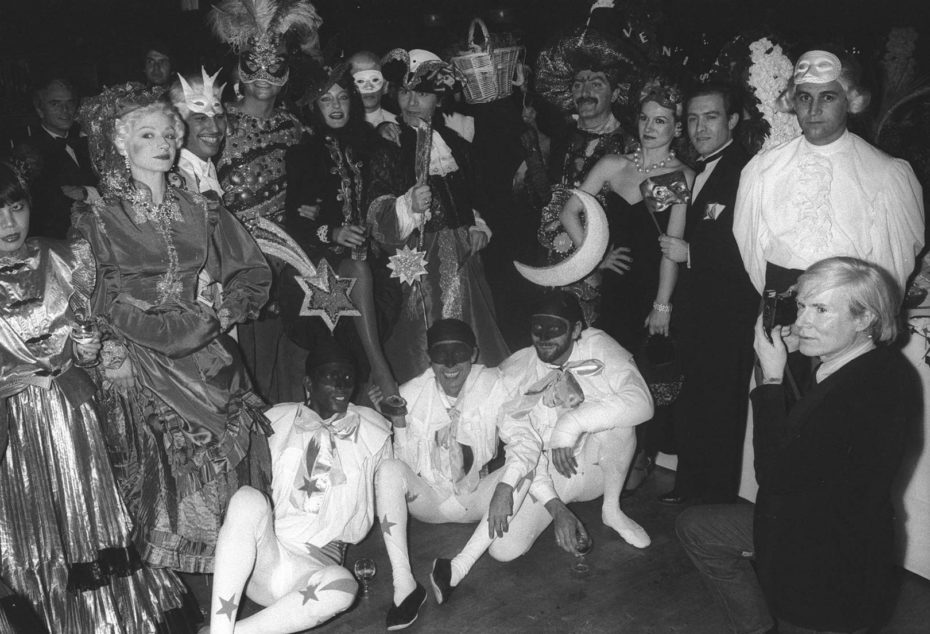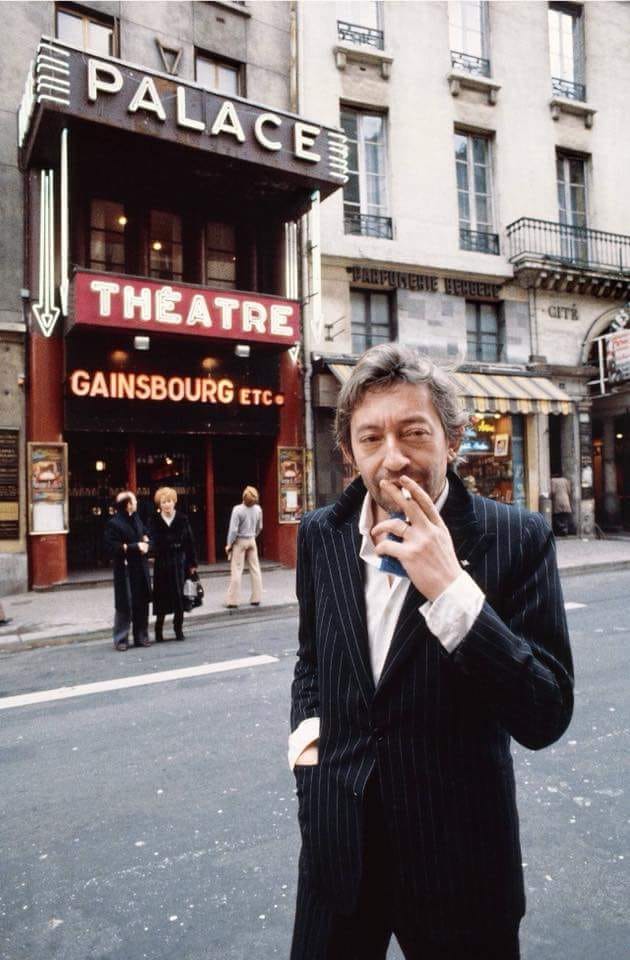 Of course, the high of the 1980s only lasted so long. Not unlike Serge Gainsbourg, it eventually reached a tipping point after giving itself over to one philosophy for a little too long: that more is more, but never enough. Sure, all of the above clubs remain open, or at least, have been resurrected, albeit but not with quite the same sparkle of insanity you'd find in 1985. But the point was never to stay the same, or declare one steamy nightclub as the single, unwavering axis of weird in the City of Light. If those years taught France anything, from the social policies to the chlorine-filled waters of Les Bains, it was to evolve ever forward. Preferably, in shoulder pads.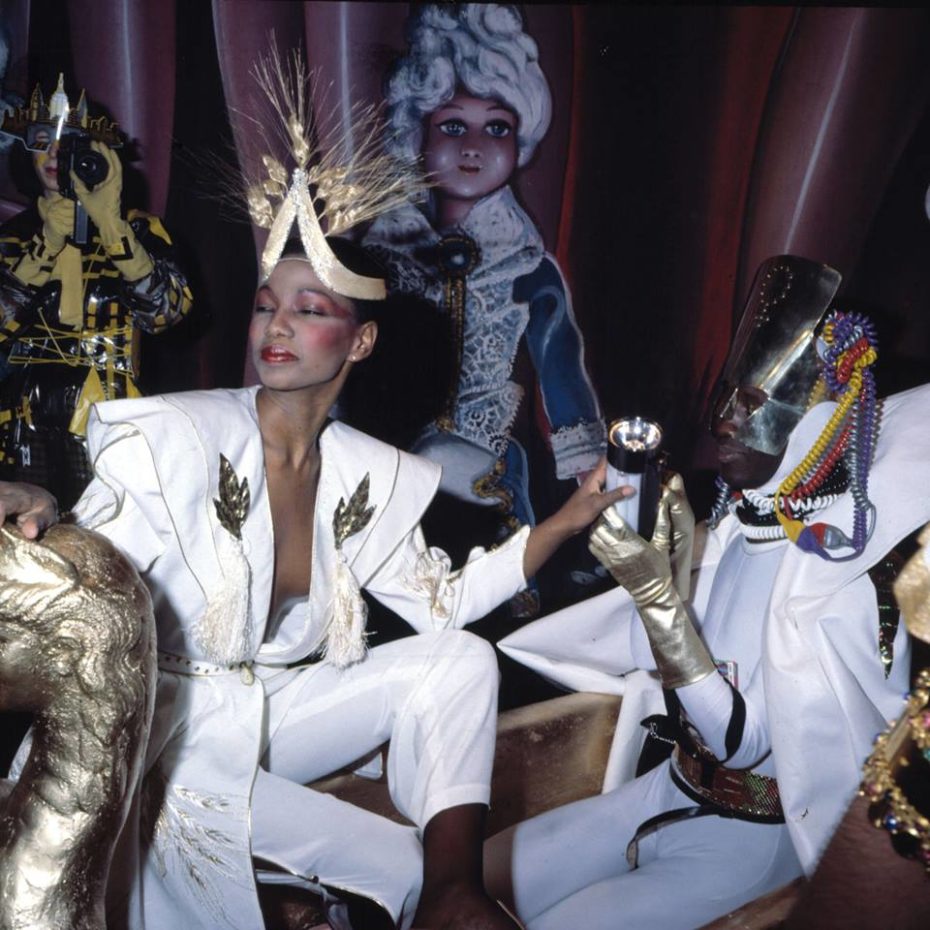 Want to know more about the ins-and-outs of the best Parisian nightlife? Check out the Vault to learn where the 2019-equivalent of 1980s Parisian club kid fabulousness resides today…