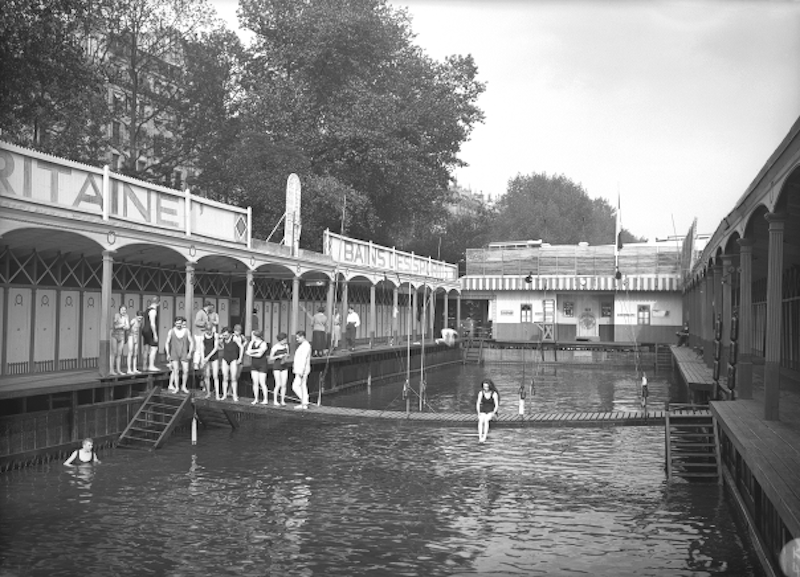 Once upon a time, the banks of the river Seine were lined with giant floating swimming pools. In the 19th century, one could take swimming lessons next to the Pont Neuf and in the 1970s, sunbathe topless on the upper deck of the Piscine Deligny, which was moored in the 7th arrondissement right in front of the National Assembly.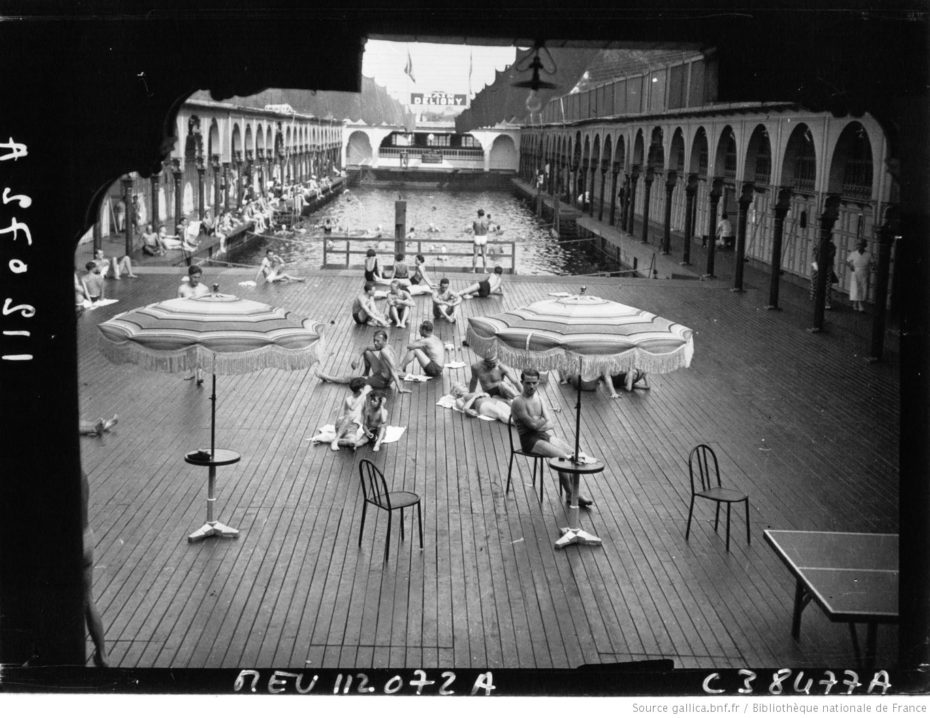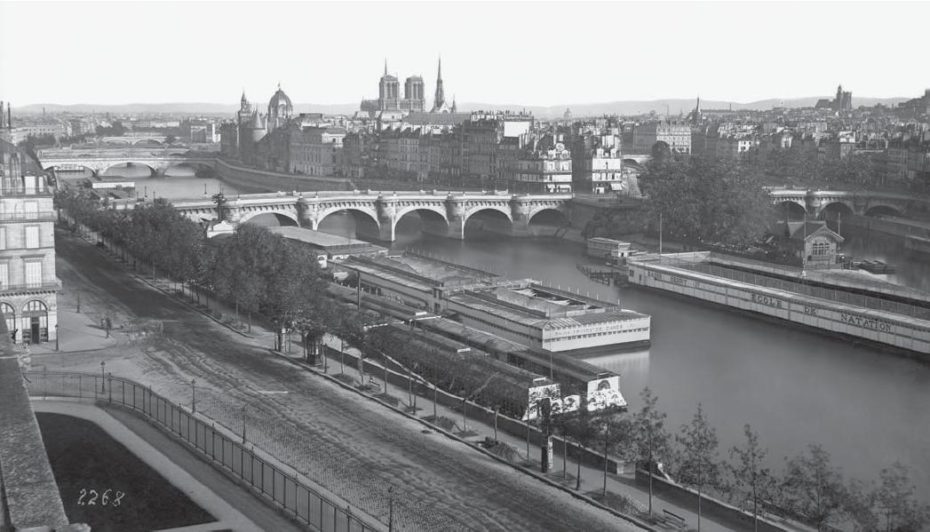 In 1785, Bartholomew Turquin, the inventor of the life jacket, opened the first swimming school on a floating pool on the Seine near the Pont de la Tournelle in the 5th arrondissement of Paris (pictured above to the right of the photograph).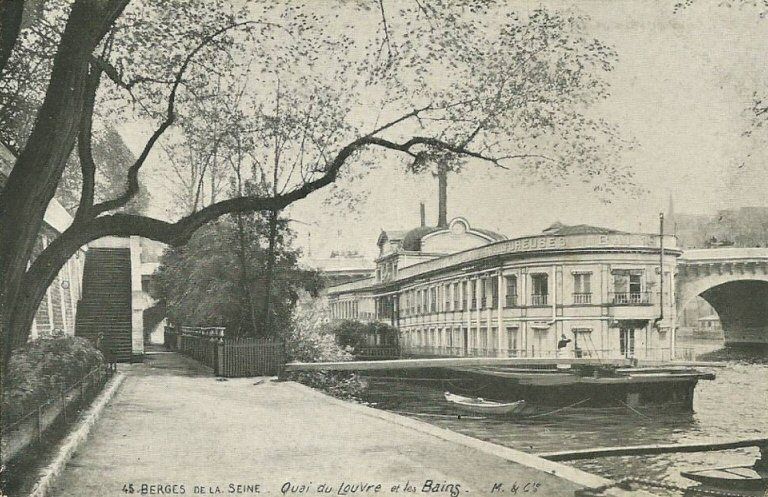 Just three years earlier, free swimming in the Seine had been officially banned by the city – mostly due to prudish complaints about swimmers being "indecently" dressed while taking a dip. In response, the floating swimming schools and private clubs began popping up instead.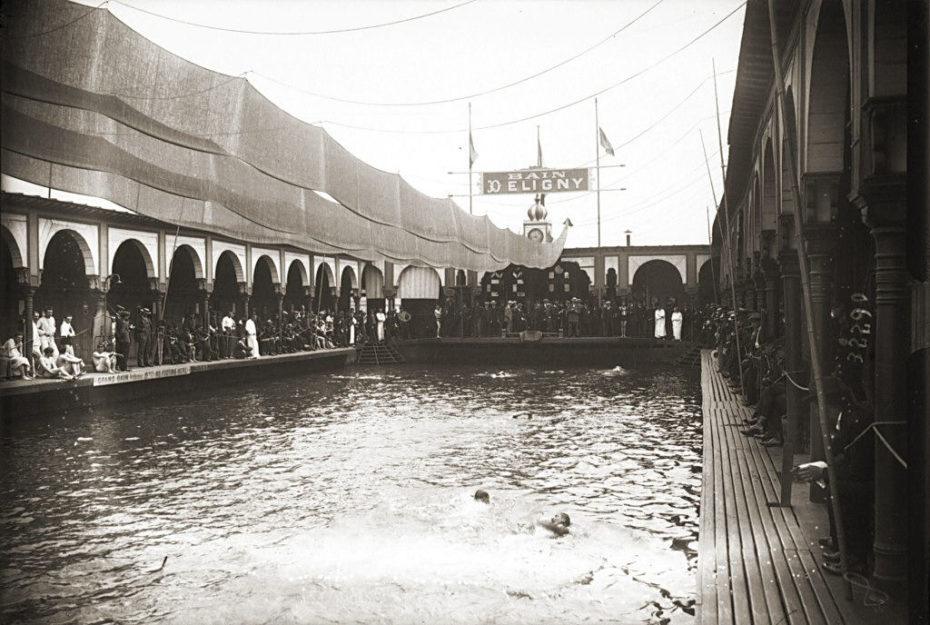 Turquin's son-in-law would go onto open the famous Piscine Deligny in 1796, which had a restaurant and several private lounges, attended by the Parisian elite and famous swimmers of the day. Swimming for leisure was an upper class privilege. For the next few centuries, when the summer season rolled around, these floating pools were the place to see and be seen….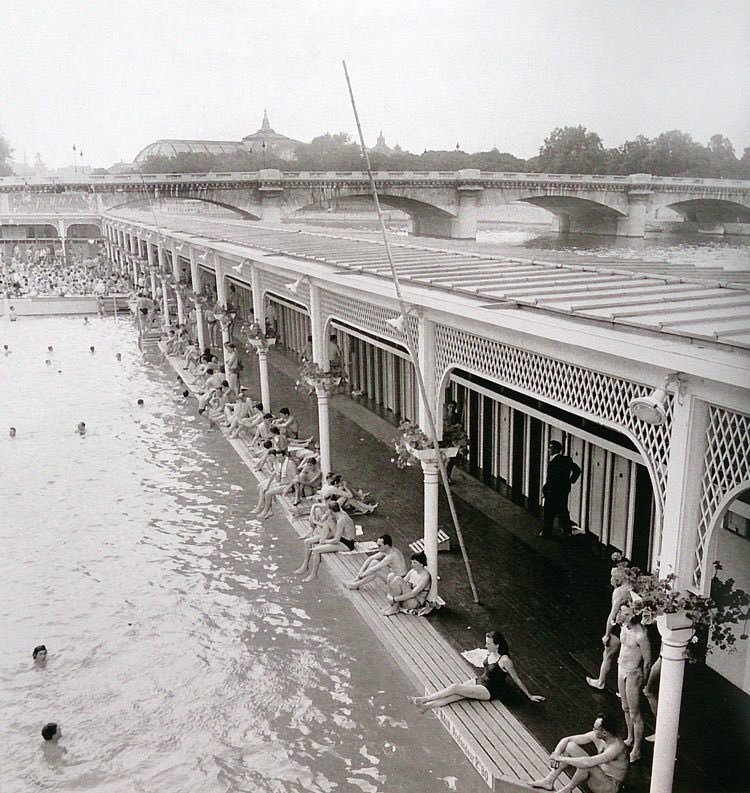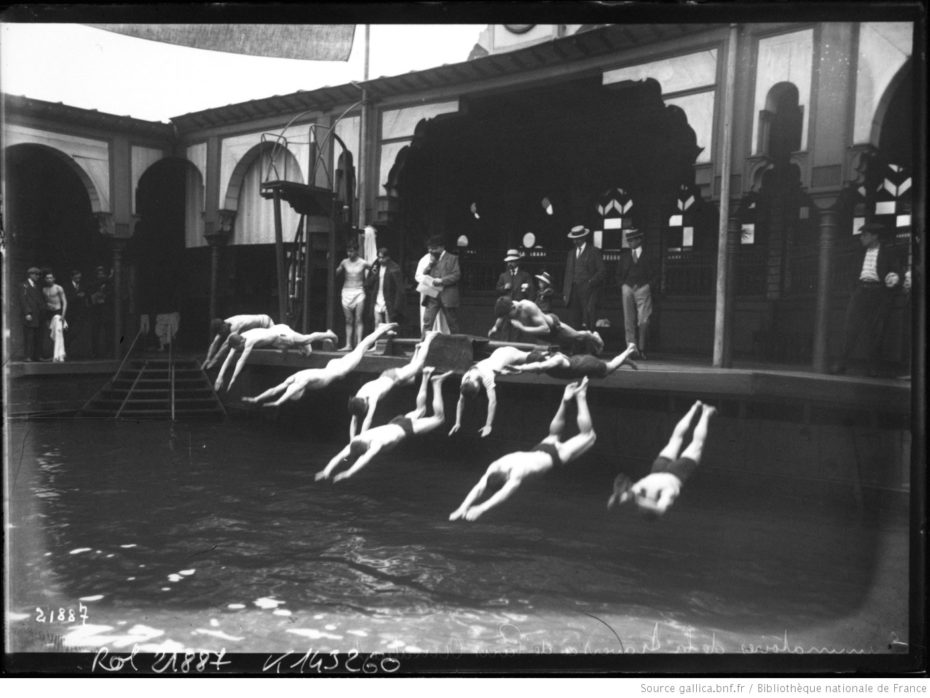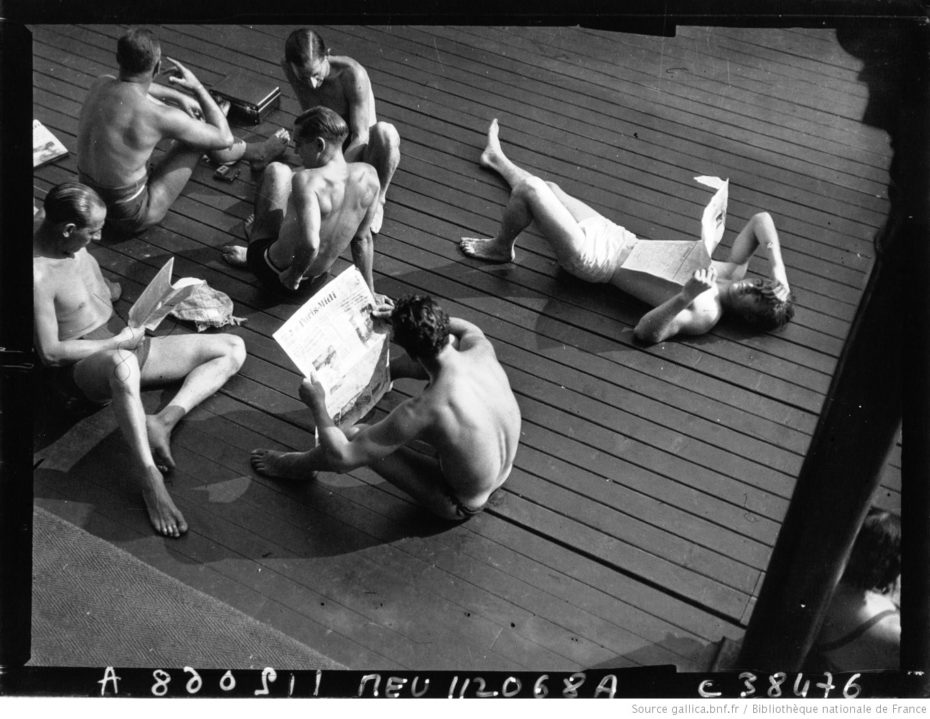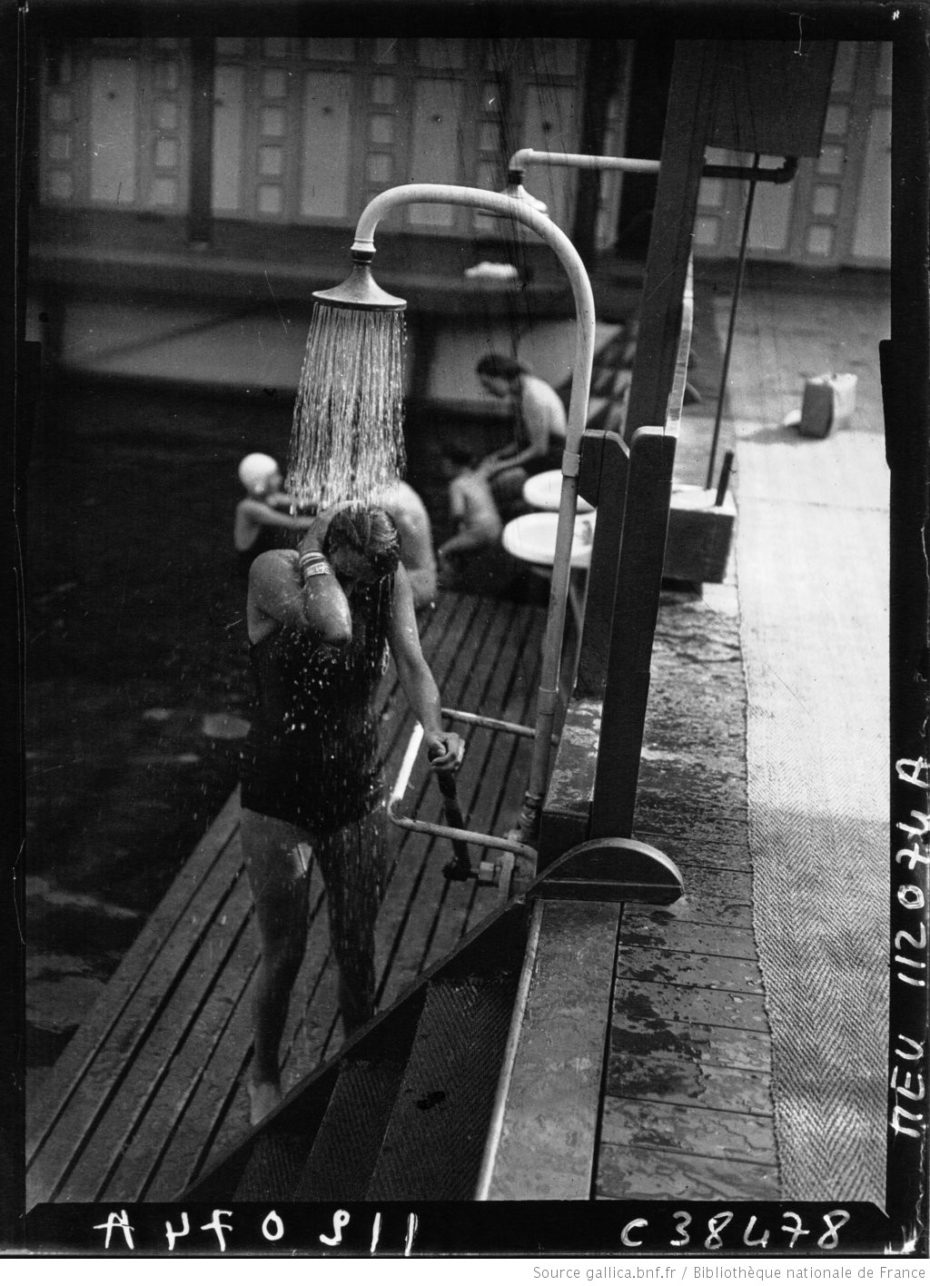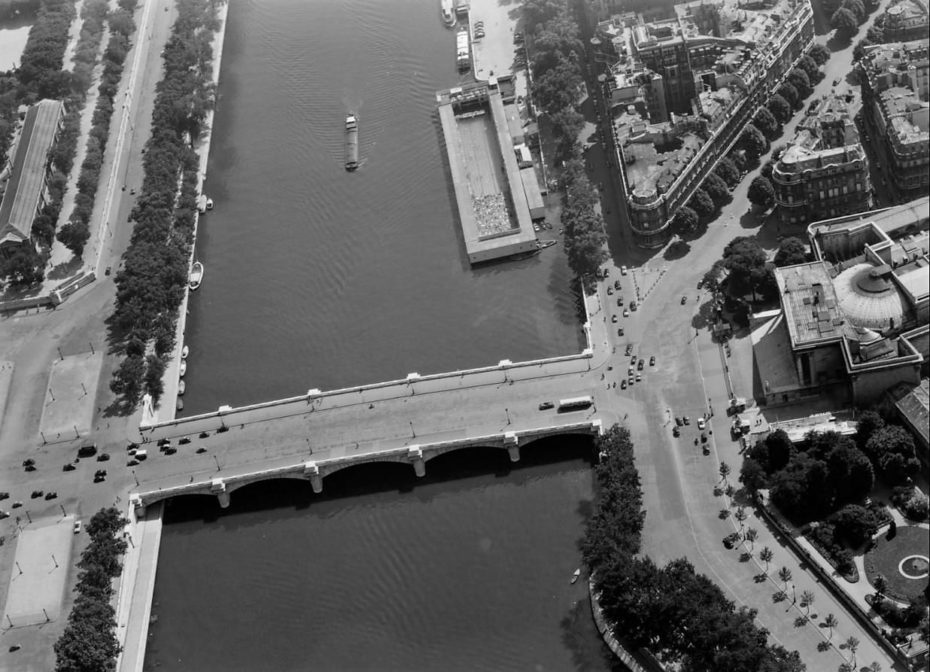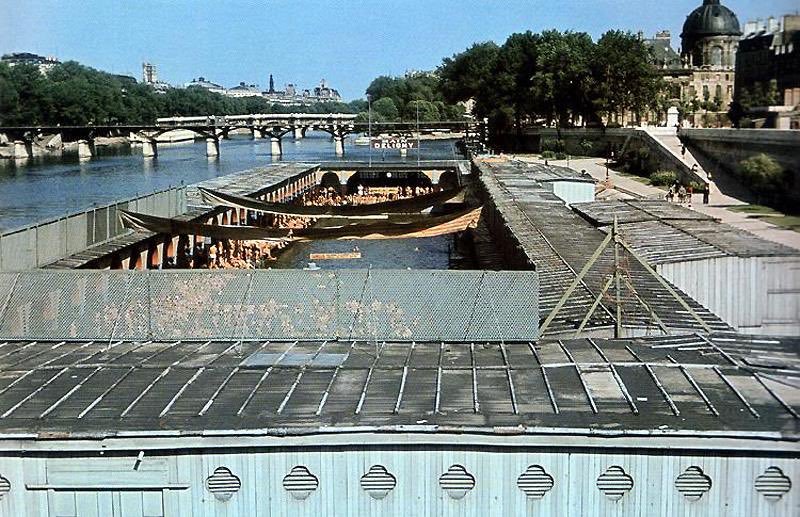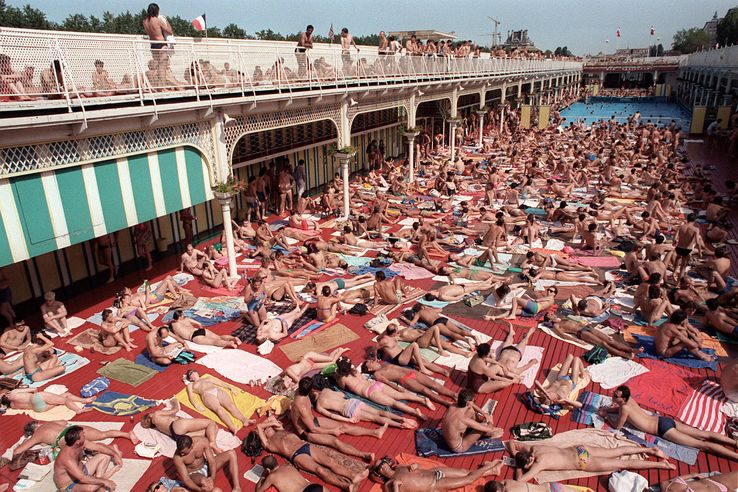 By the 1990s, the historic Piscine Deligny was the last floating pool left on the Seine. It had already caught fire once, been hit by a passing boat and finally, on one fateful summer's day in 1993, the Deligny pool sank to the bottom of the Seine in less than forty minutes for reasons still unexplained. Two hundred years of Parisian water escapades were over.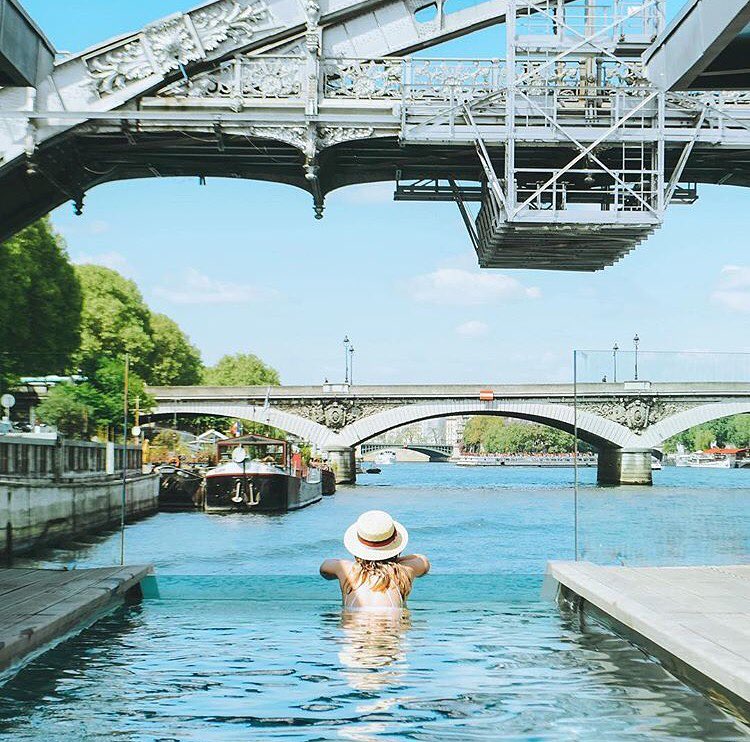 Thirteen years later, the public swimming pool, Piscine Josephine Baker was opened in the 13th arrondissement – but it doesn't quite have the elegance of the old wooden barges. In 2017, France's first floating hotel opened with its very own plunge pool surrounded by a cocktail bar, OFF. Hotel guests of the purpose-built barge have private access to the pool for most of the day, but from 5pm until 1am, we're invited for poolside cocktails with the resident golden swan, Marcel (a name I bestowed upon the hotel's floating blow-up duck). Still, we think it's about time Paris brought back a few more floating swimming pools this summer…
Archive photographs via Gallica BNF.