He was so good at imagining overly complicated and outlandish contraptions that his name became part of the English dictionary in the early 20th century to describe anything with an unnecessarily elaborate design. "That's a real Heath-Robinson!" one could say to describe an apparatus that performed very simple tasks in an eccentric but rather inefficient manner. The irony is that William Heath Robinson was a bit of a genius. The English cartoonist, illustrator and artist, best known for his drawings of whimsical inventions to achieve simple objectives, inspired some of the greatest minds of his time – so much so that they named something else after him. During WWII, one of the codebreaking machines built to assist in the decryption of German message traffic (the predecessor to the world's first programmable digital electric computer), was named "Heath Robinson" in his honour. We're new to his quirky world of complicated contraptions, so don't mind us while we binge on his fabulous illustrations…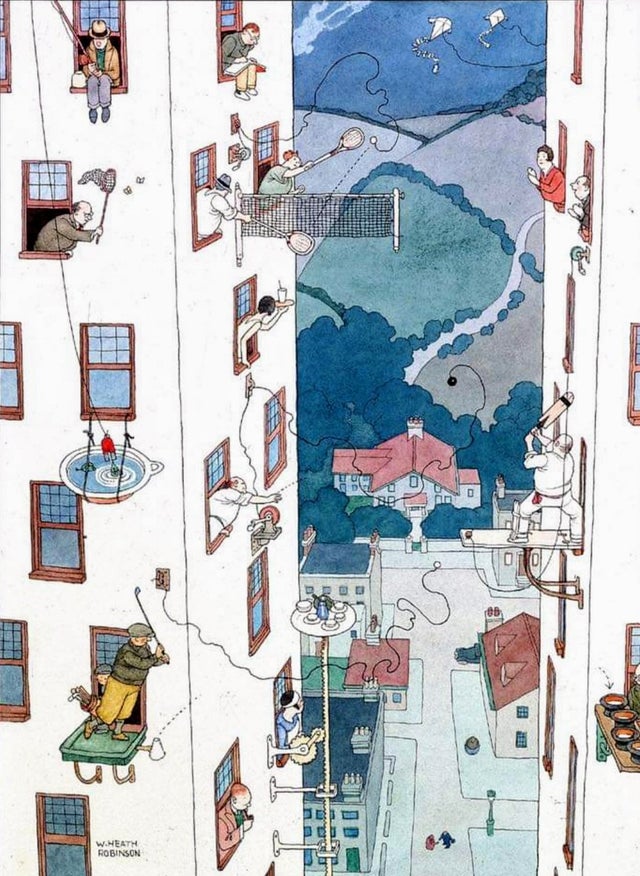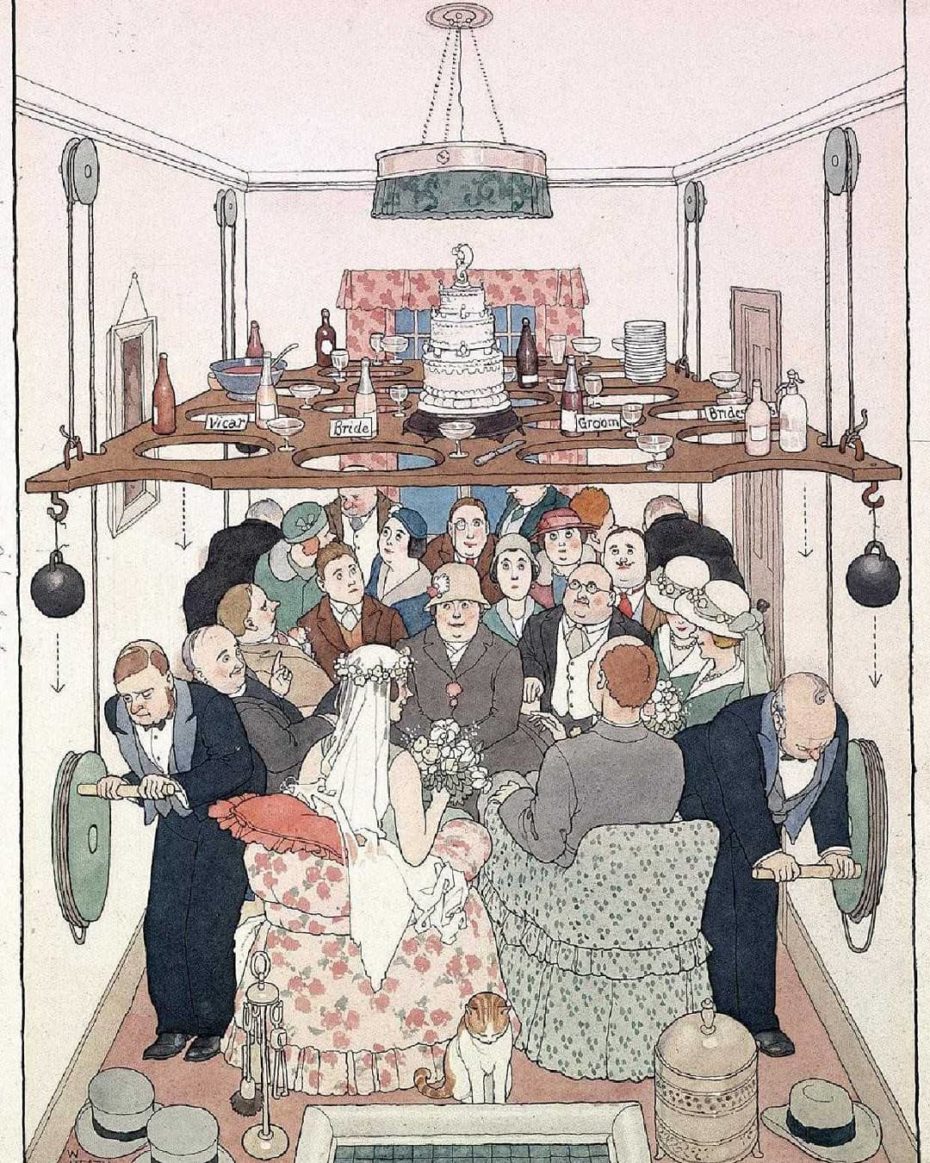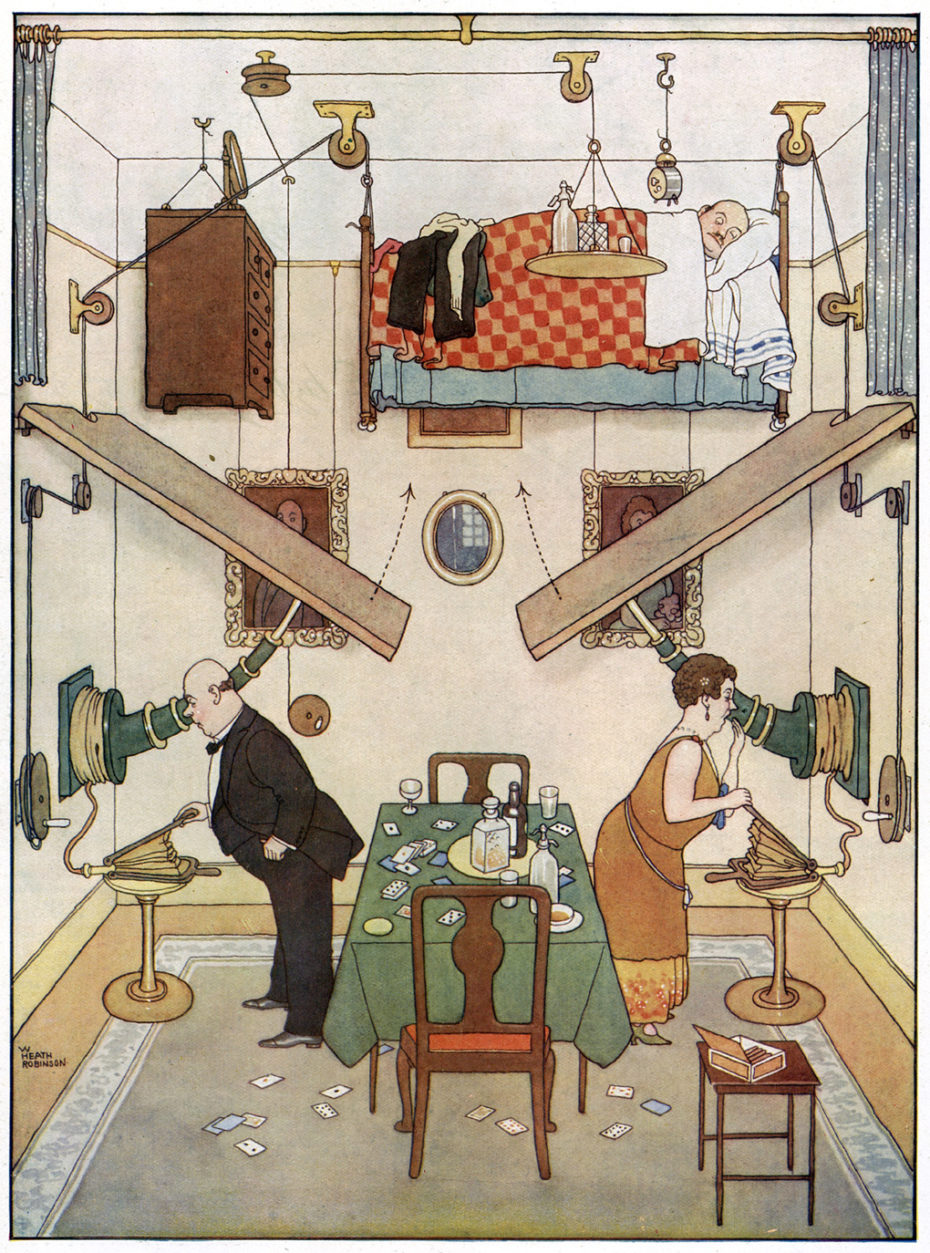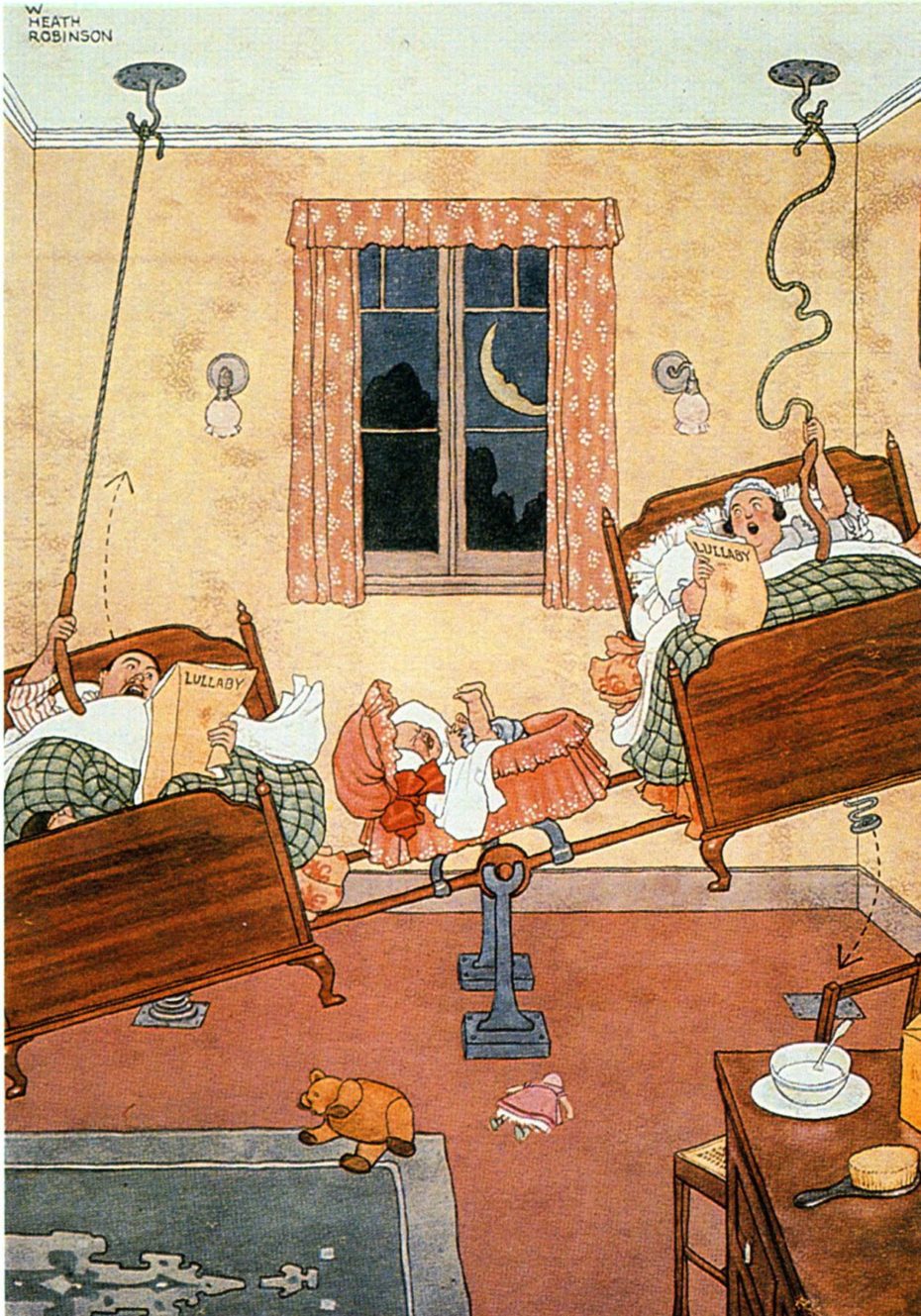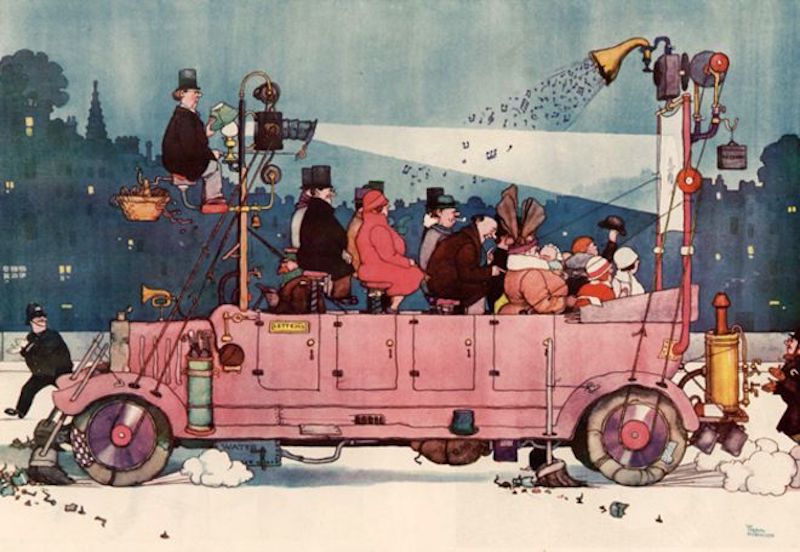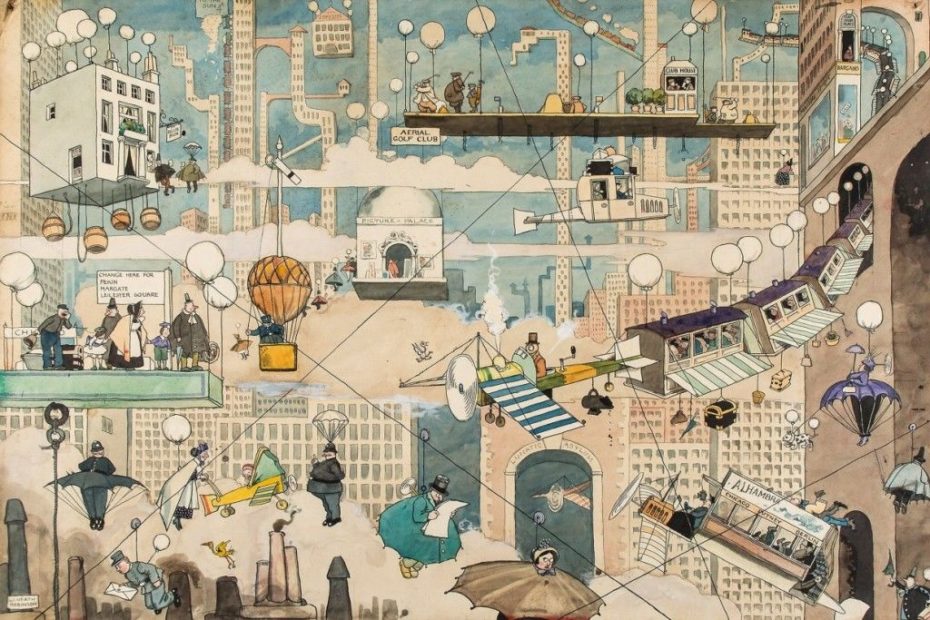 As a draughtsman, he predates America's Rube Goldberg, who similarly became famous in the US for his illustration of complex devices linked to produce an amusing domino effect. By the 1920s, the term "Rube Goldberg" was being used in American print to describe some of the wilder inventions of the era, and by the 1960s, his name was added to the dictionary too. Heath-Robinson began his career as an illustrator much earlier however, with his first published works as a children's illustrator in 1897.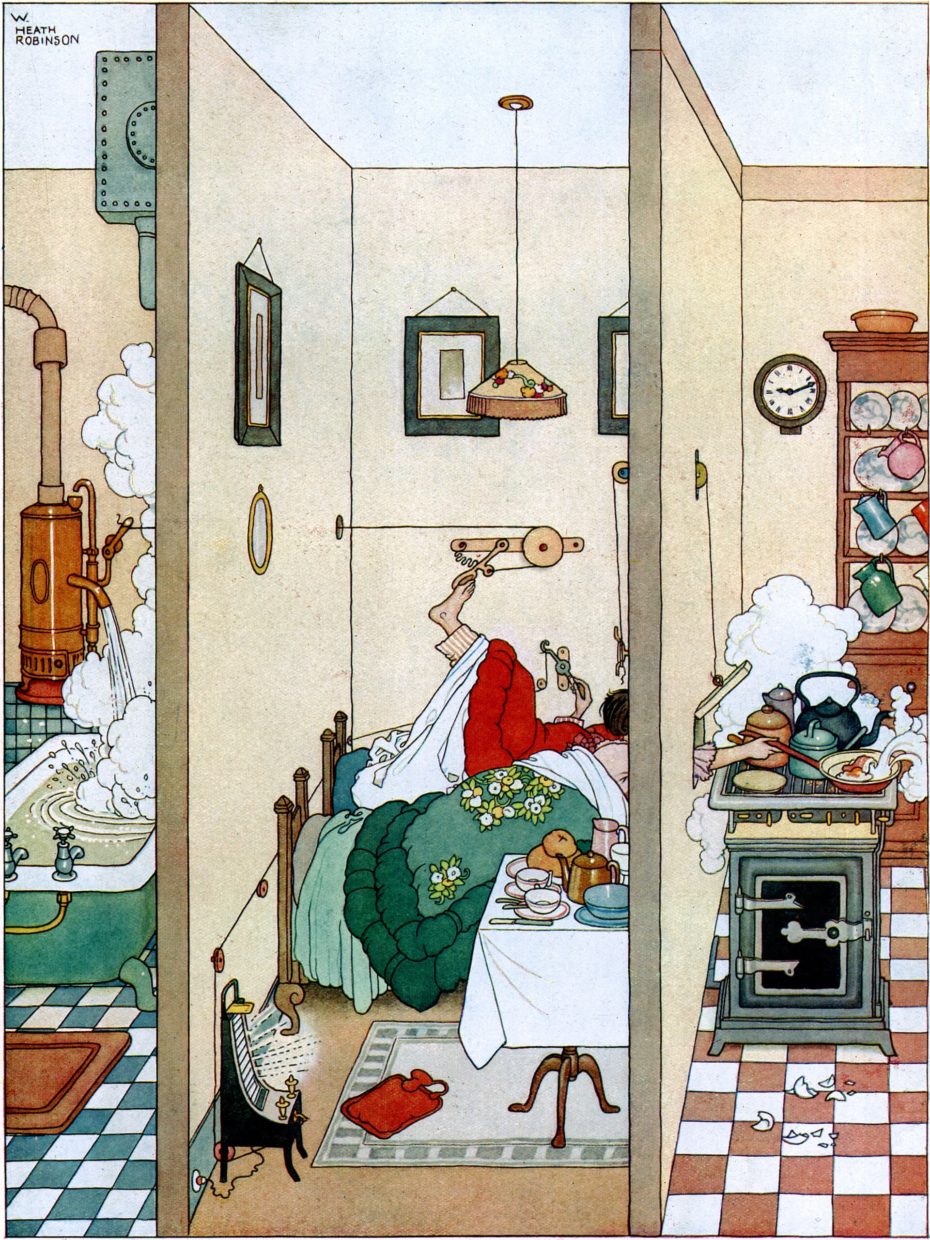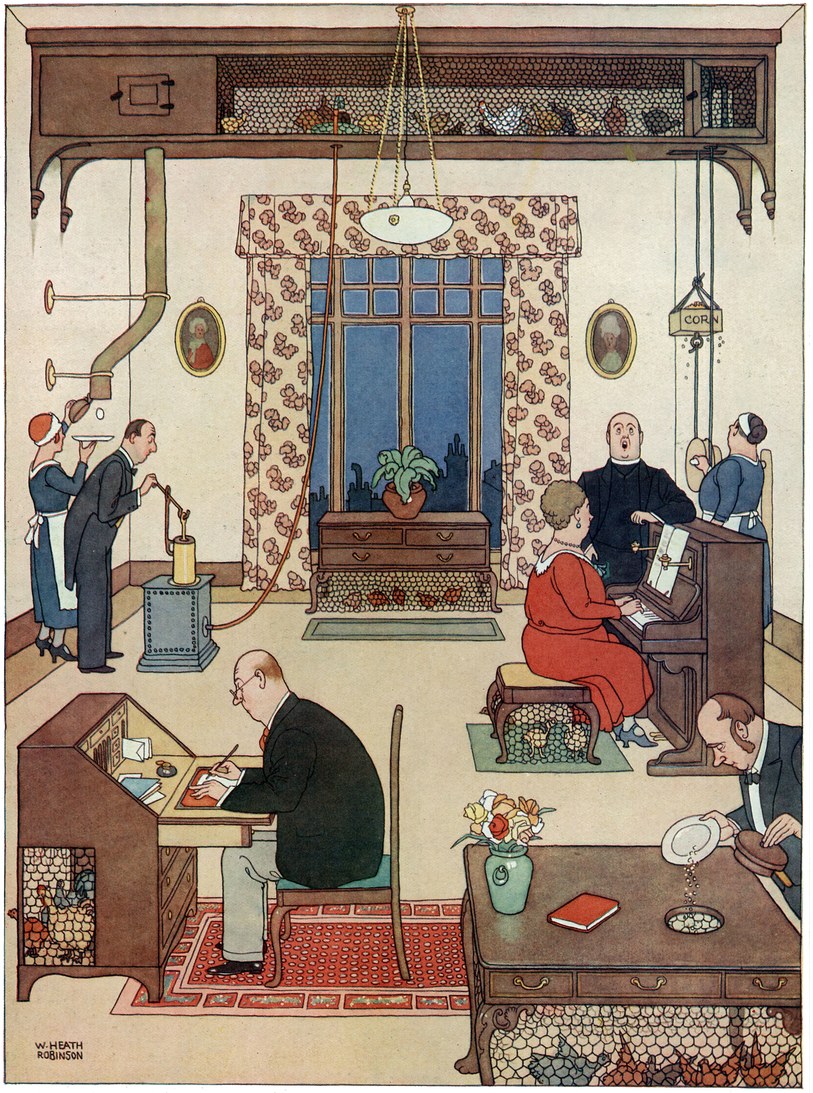 At the outbreak of the First World War, he shifted pen towards cartoons, depicting unlikely secret weapons being used by the enemy. During wartime, he poked fun at the Germans and provided the public with humour when they needed it most…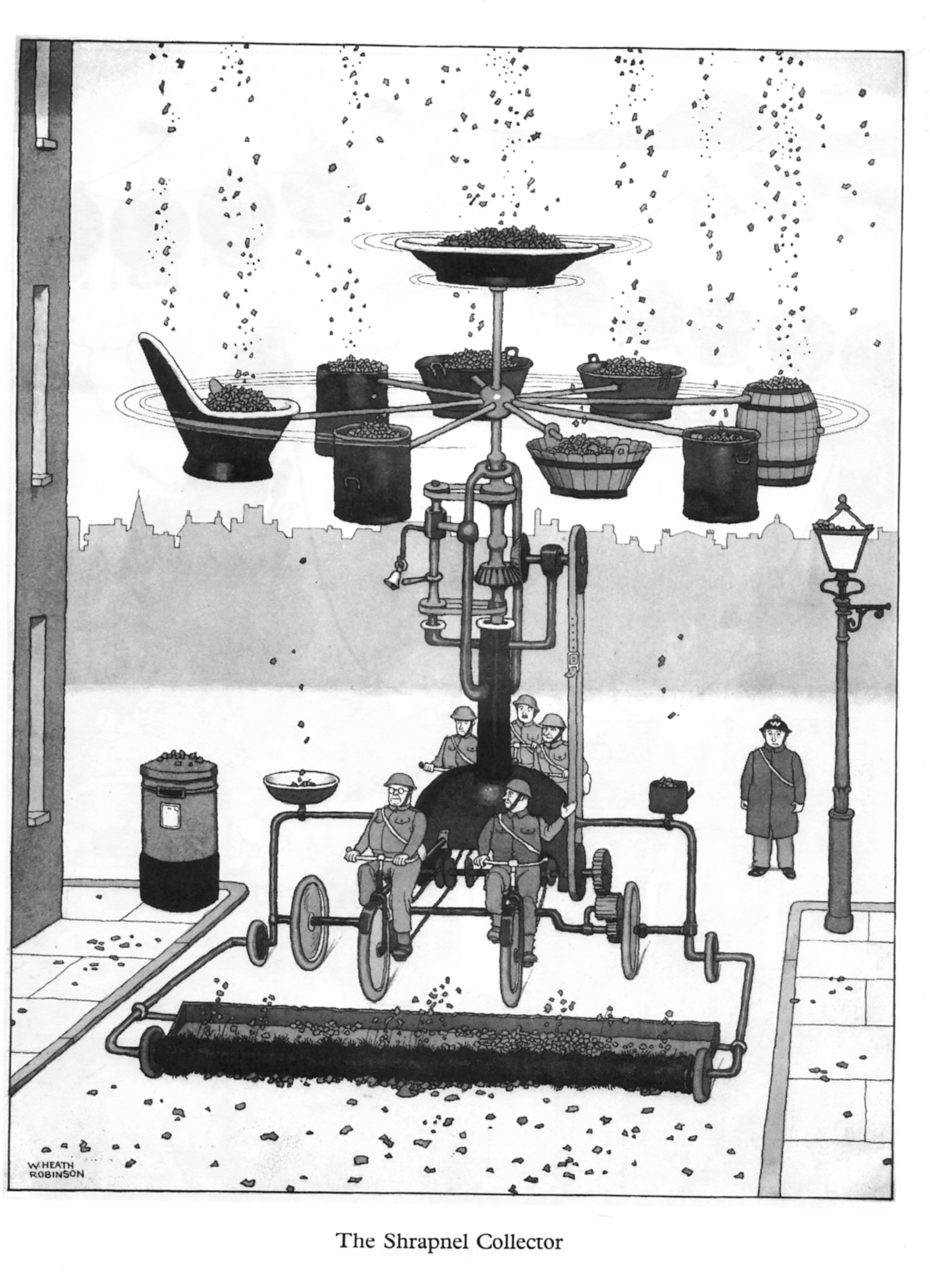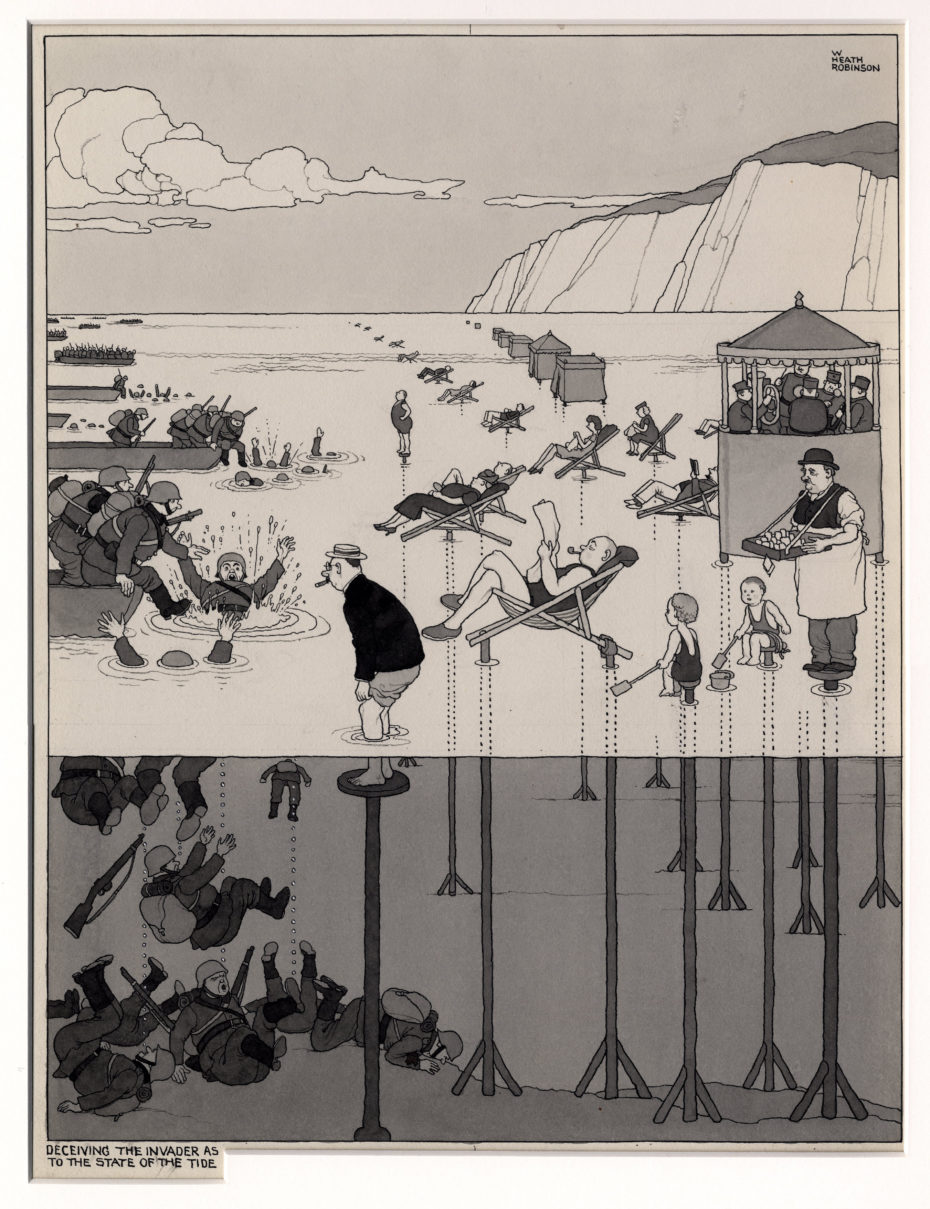 In the 1930s, he created a series called "An Ideal Home", to reflect the growing number of British people living in "flats" in urban areas, lacking living space, deprived of gardens and outdoor patios. As with his wartime sketches, they provided humour as a tonic for life's more unfortunate realities…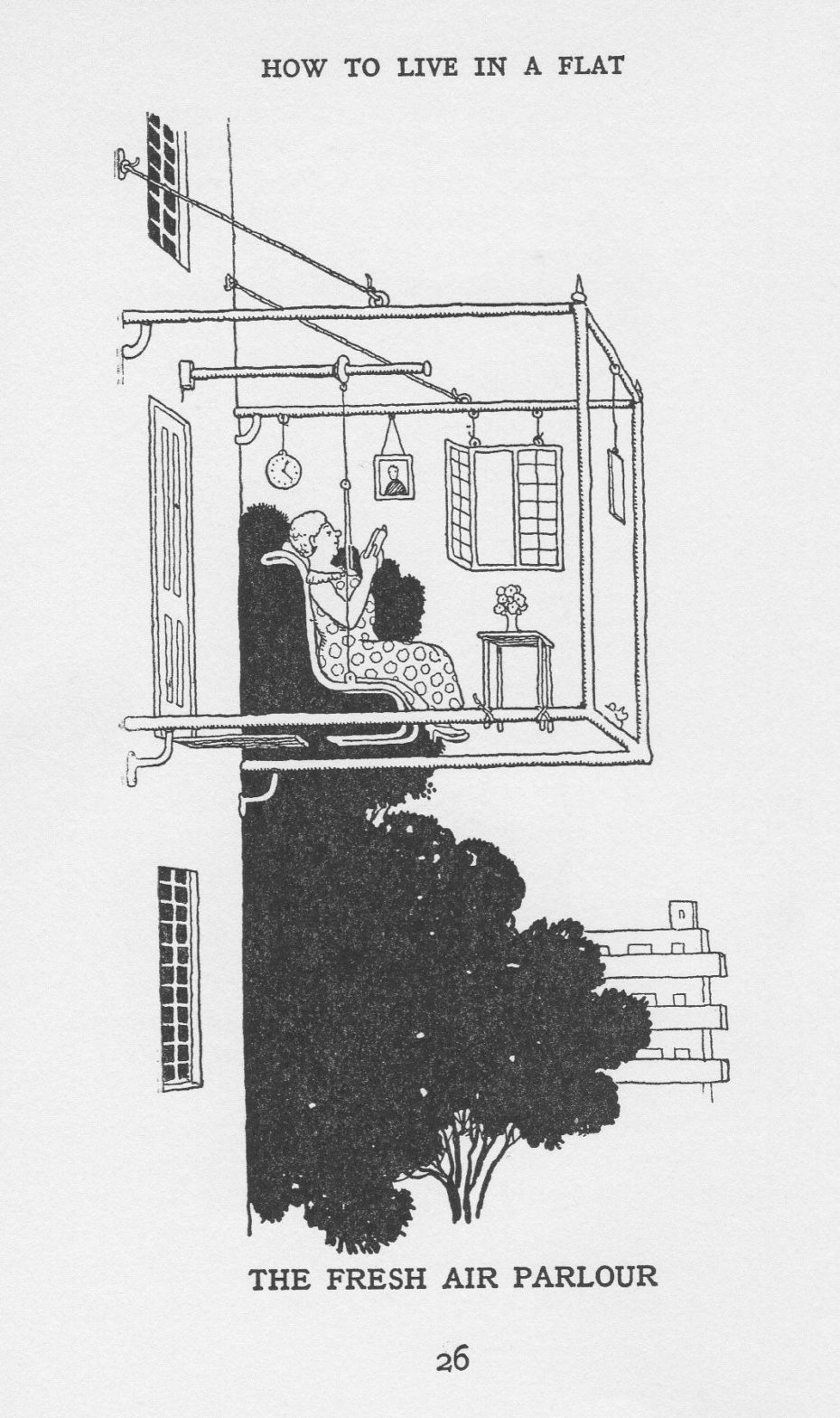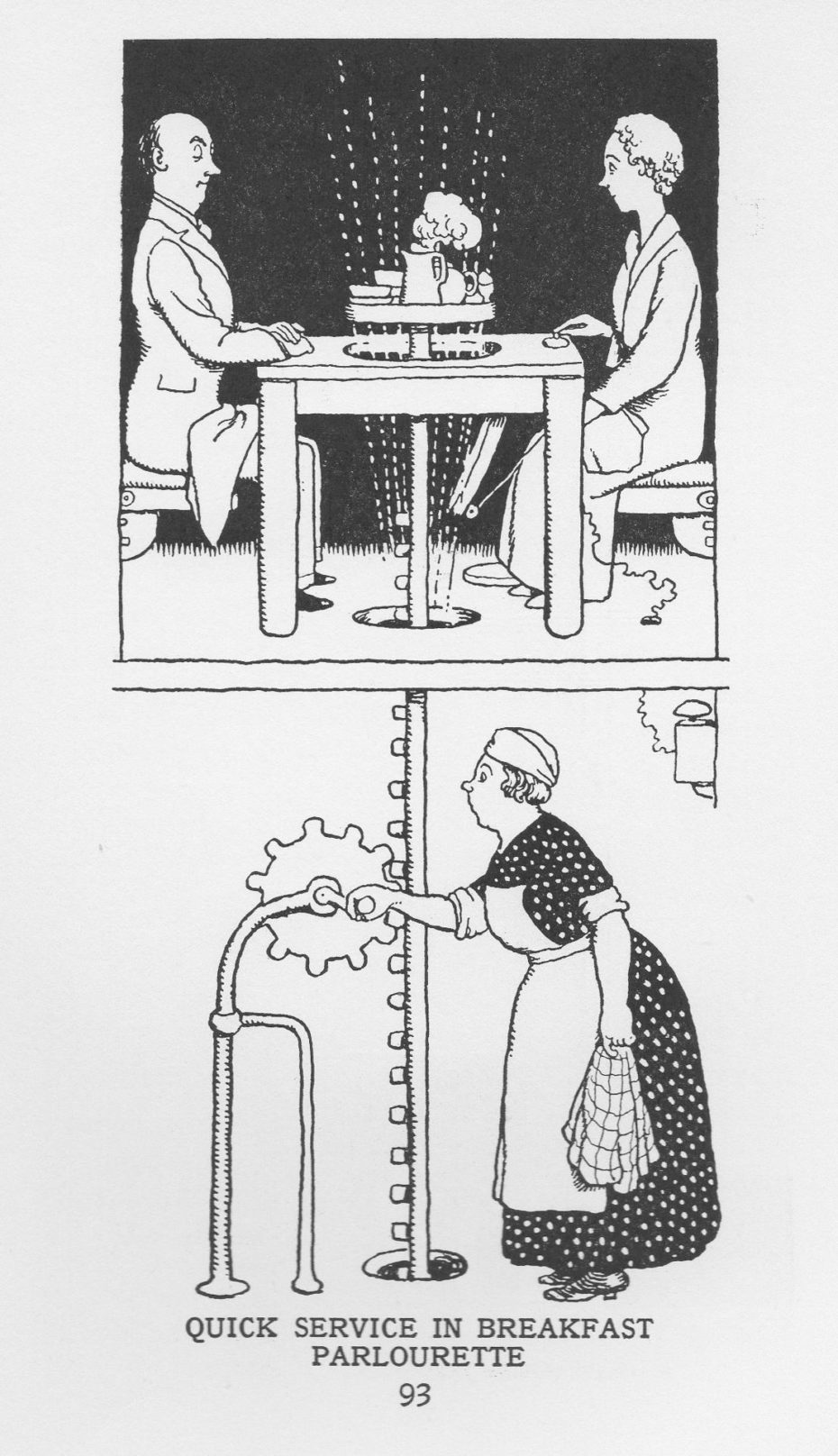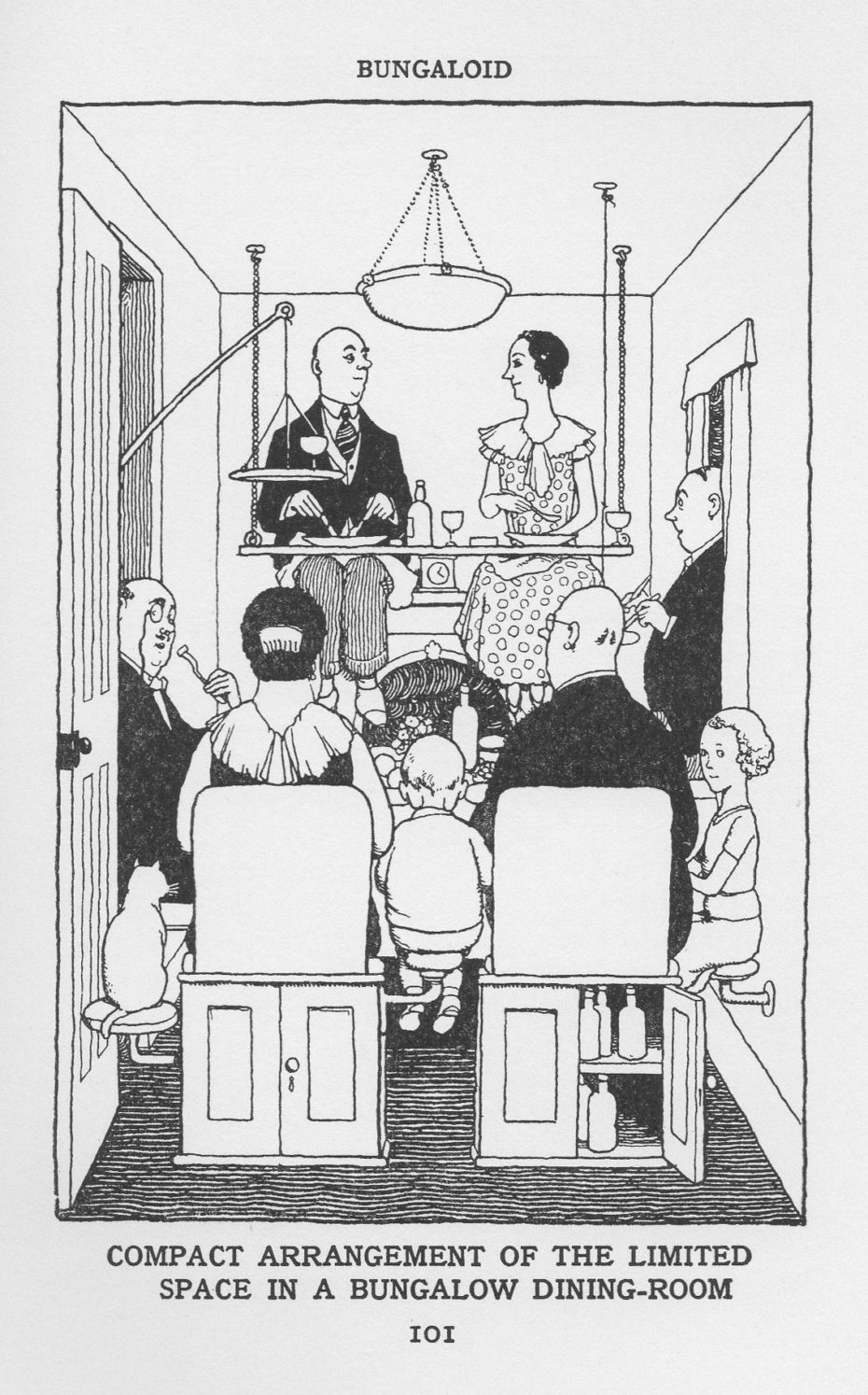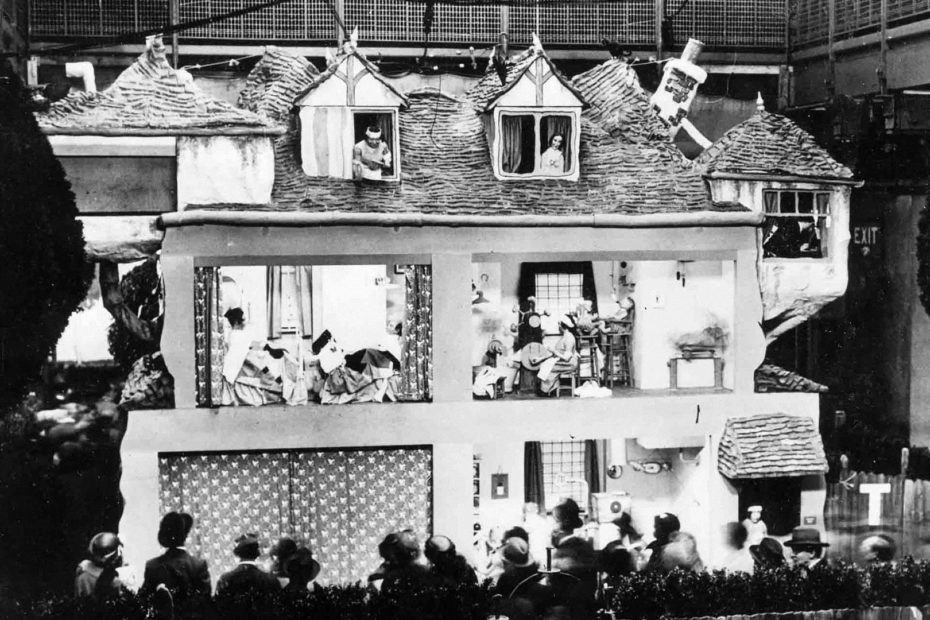 Heath Robinson never actually made any of his machines – except once – when his series came to life for the Ideal Home Exhibition of 1934 inside a life-sized model house filled with mannequins using his elaborate fictional gadgets.
His name might be in the English dictionary, but we're wondering where the art of Heath Robinson has been all our lives! It was only in 2016 that the Heath Robinson Museum opened to house a collection of nearly 1,000 of his original artworks in NorthWest London, close to where the artist lived. Or over at The National Museum of Computing, you can get a look at the machine that was named after him…