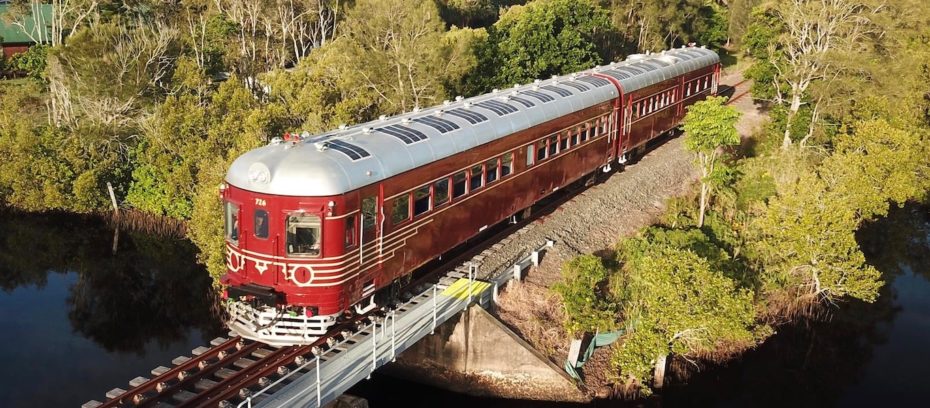 You might have expected Japan's next bullet train or even the Eurostar to have figured out solar-powered rail travel first, but instead, on a disused old railway track along the sandy coast of New South Wales, Australia, a little 1940s "engine that could" has become the world's first solar-powered train.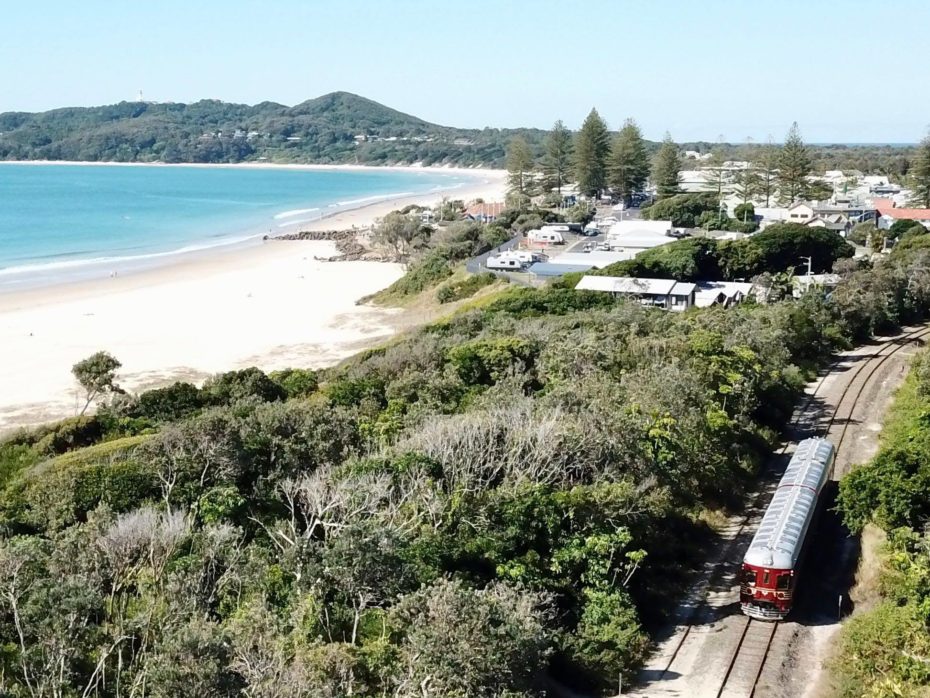 Chugging up and down Byron Bay, the restored 600 class railcar has been going since 2017, transporting passengers in its vintage carriages with old-world charm in every detail. A gorgeous ten minute journey each way, it's the perfect way to avoid traffic, rolling along the 3km coastal track, powered by the sun.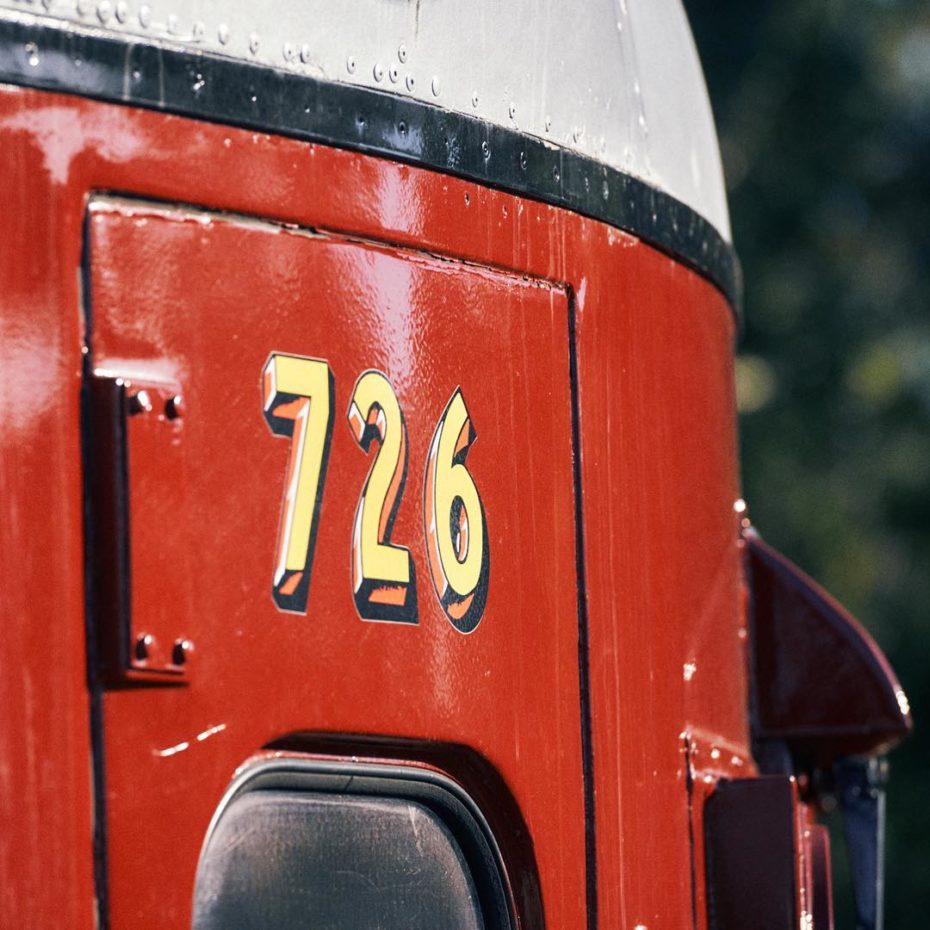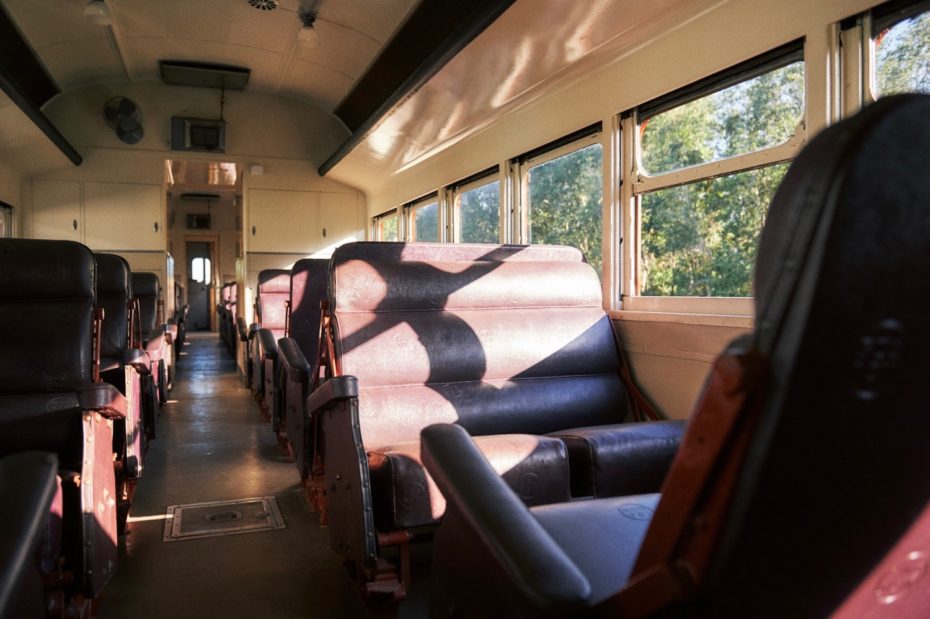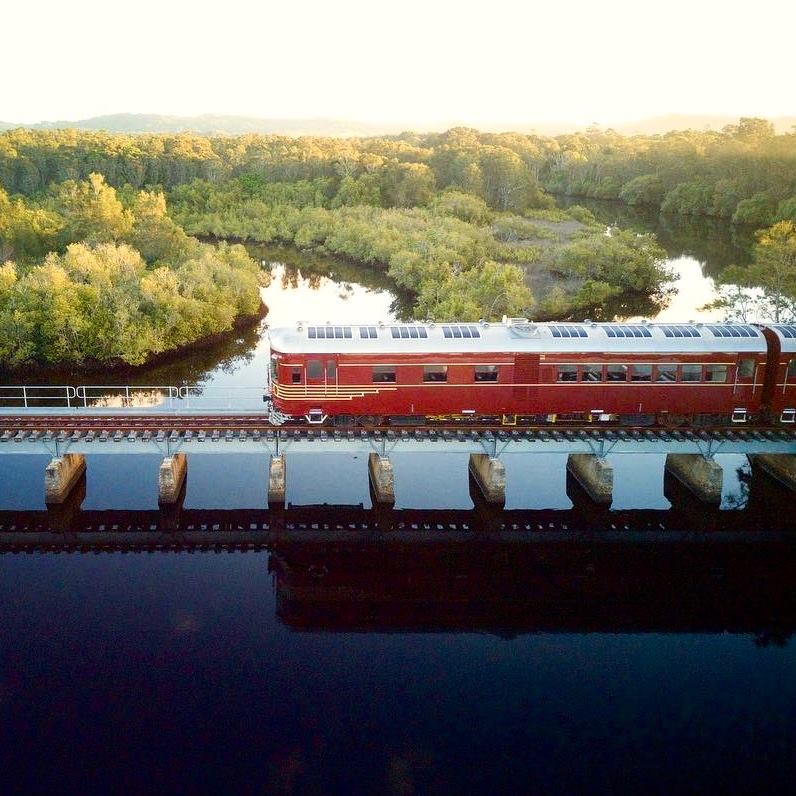 The non-profit company restored a derelict heritage train, repaired three kilometres of railway line and a bridge. Here's a look at the train pre-restoration: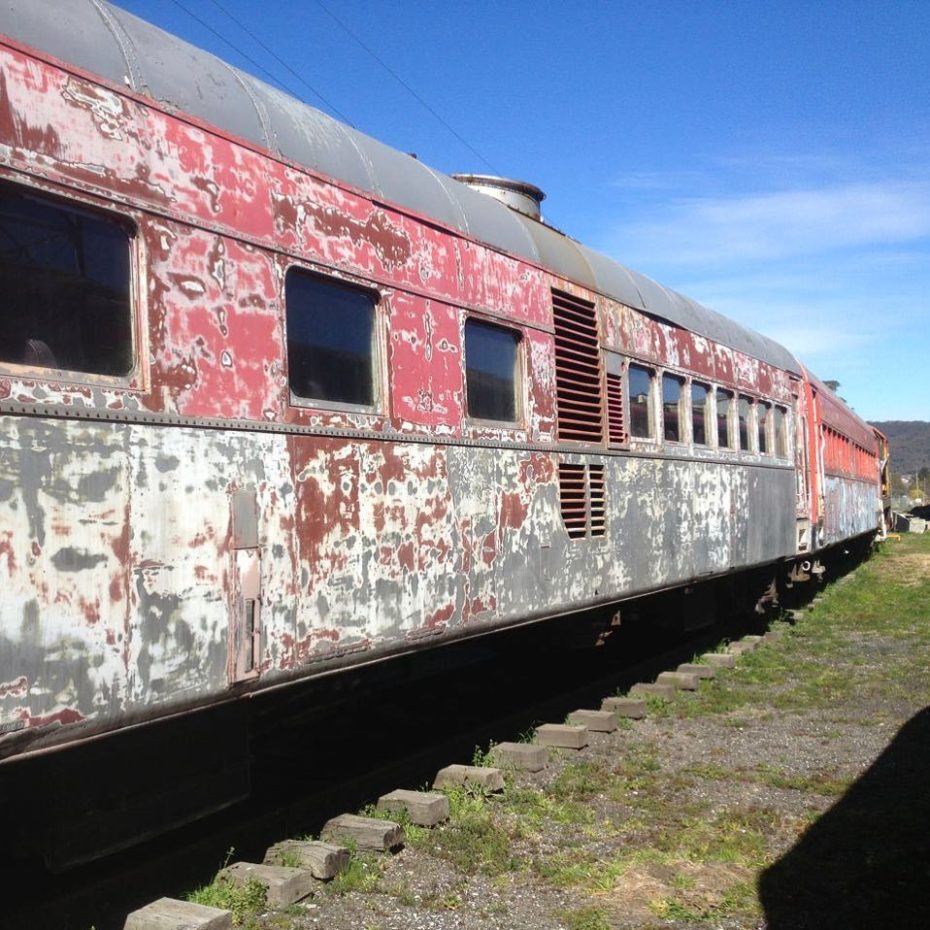 The train consists of ex-NSWGR railmotors 661 and 726, modified from diesel power to run on batteries fed from roof solar panels and a charging point in it's depot. The Byron Solar Train itself generates up to 6.5kW of power. Solar PV panels on the train storage shed roof produce an additional 30kW – so that's enough energy required to operate the train daily, plus power 17.5 three person homes for an entire year. Surplus electricity generated from the train shed roof is exported to the electricity grid and used on heavily overcast days.
All aboard!
And guess what!
If your inner child dreams of driving a train like this, the Byron Bay Company is actively seeking drivers to operate their heritage 660 class railcars. Full training will be provided for suitable applicants – all you need is a a "keen interest in railways or transport and a desire to contribute to the community". Sound like your dream job? Apply here.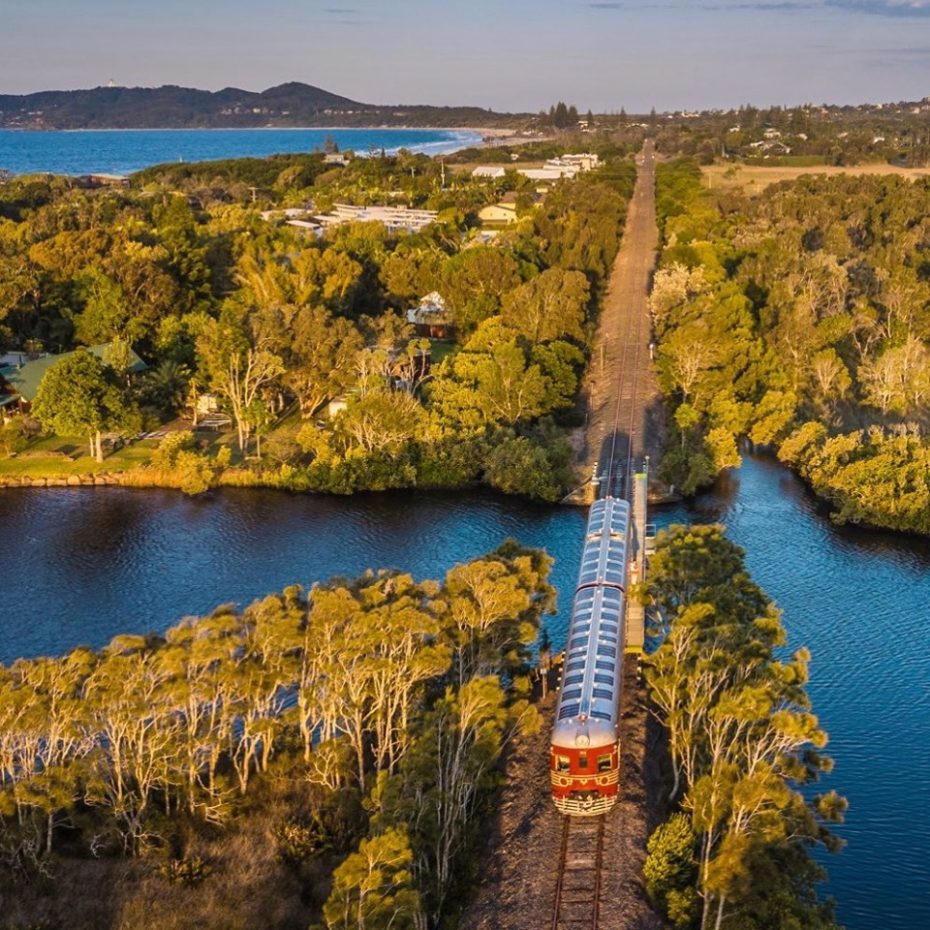 A one way ticket is $4 For a joyous ride aboard the train, one way tickets cost just $4, or $8 return, if you don't fancy a lovely leisurely walk back to Byron Bay via the beach.
All photographs via The Byron Bay Company.