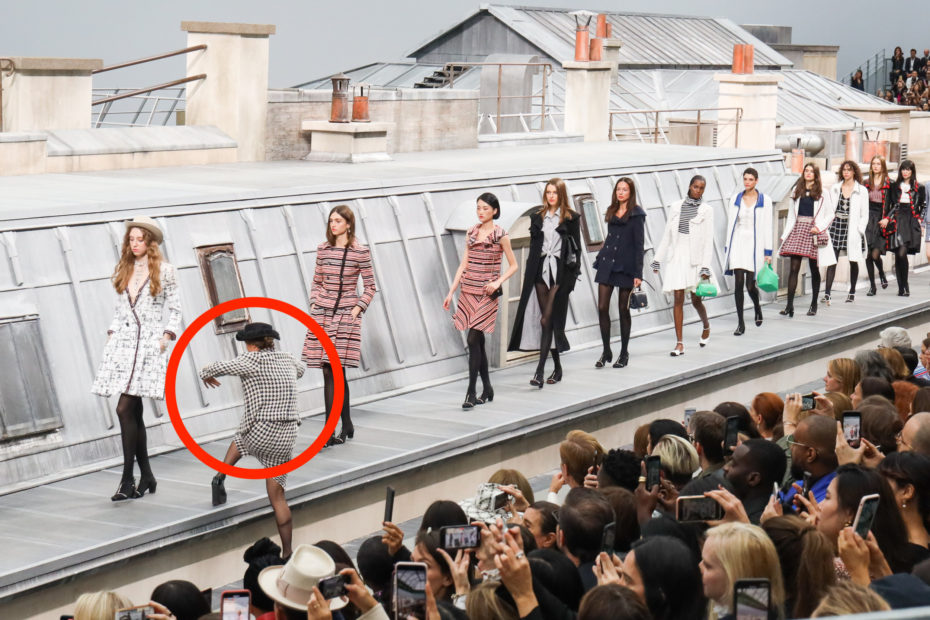 Well, that's one hell of a way to end Paris Fashion Week! The Spring-Summer 2020 shows went out with quite a bang this year when a mystery woman seamlessly stormed the Chanel catwalk. At first, it looked like a pre-planned twist – the woman was decked out in tweedy garments and a Coco-worthy hat, after all. But that was before she was cooly thrown off the rooftops of the Chanel runway escorted off-stage by supermodel Gigi Hadid. Was it a political statement? A middle finger at the iconic house of Chanel, which has seen its fair share of controversy? Turns out, the stunt was pulled by French comedian Marie s'infiltre, aka, Marie Benoliel. Roughly translated, her stage name means "Marie getting all up in everyone else's business," and boy is she good at it. Check out the Chanel debacle, for starters: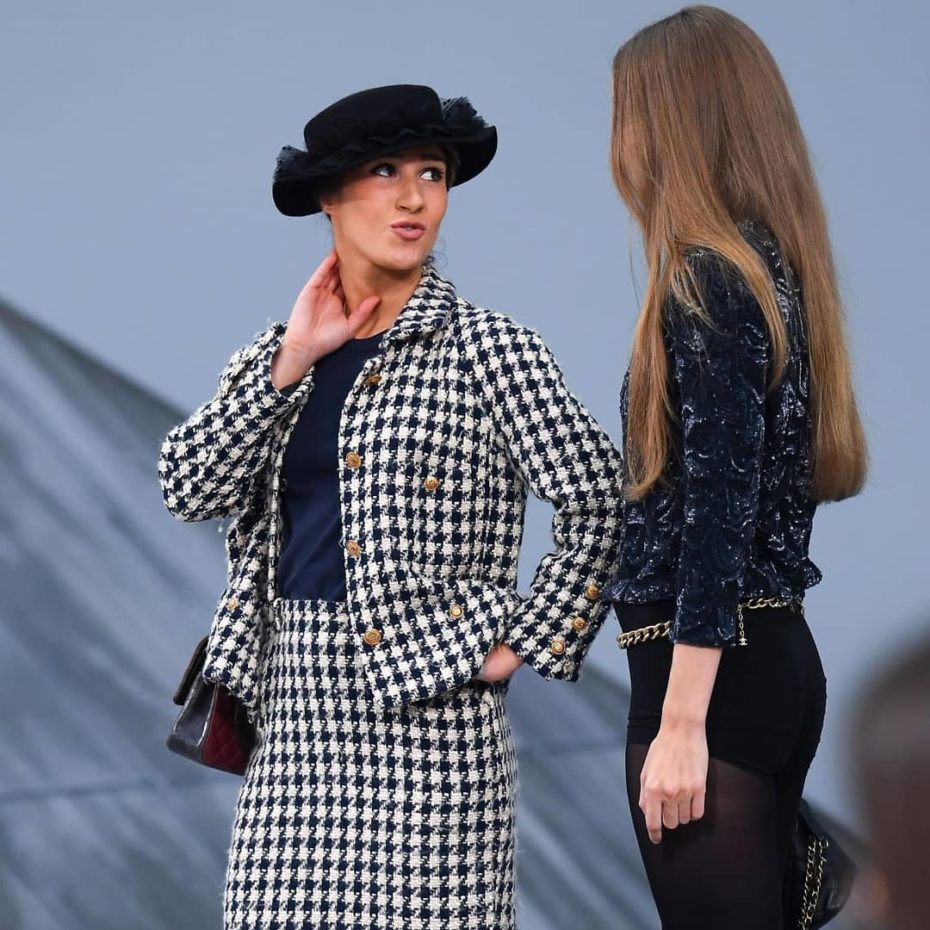 Awkward. But also kind of amazing, too? We love fashion, but we can't help giving the occasional, generous eye-roll when the industry starts taking itself a little too seriously. We'd argue that Marie agrees; for one, she stormed the runway of the lingerie brand "Etam" last Tuesday, September 24th:
The 28-year-old Marie studied at the prestigious "Sciences Po" in Paris before gravitating to comedy a few years ago, garnering over 200,000 followers on YouTube and Instagram. Her speciality, of course, is becoming a chameleon in various situations to toy with folks' heads. .
In 2017, she crashed the Cannes red carpet with the words "Looking for a role" on her back with a telephone number.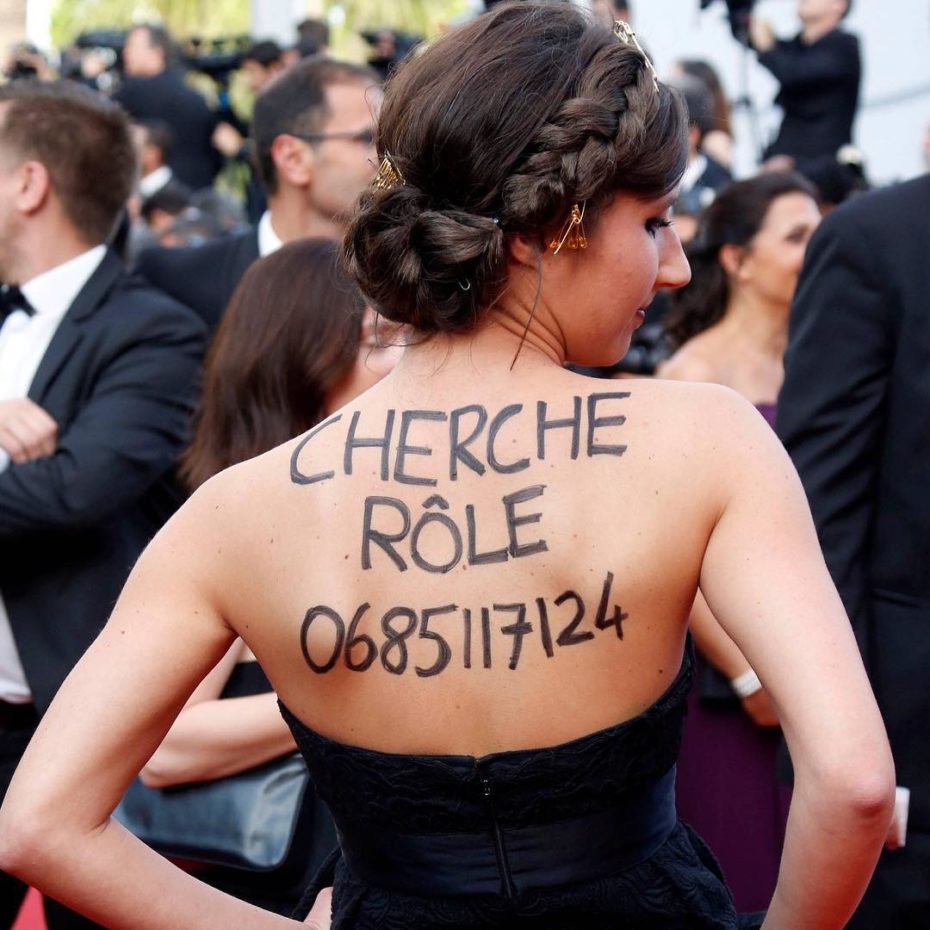 In August of 2017, she infiltrated a march of the extreme right wing French party, Le Front National, where she actually managed to walk on stage and give everyone the bird.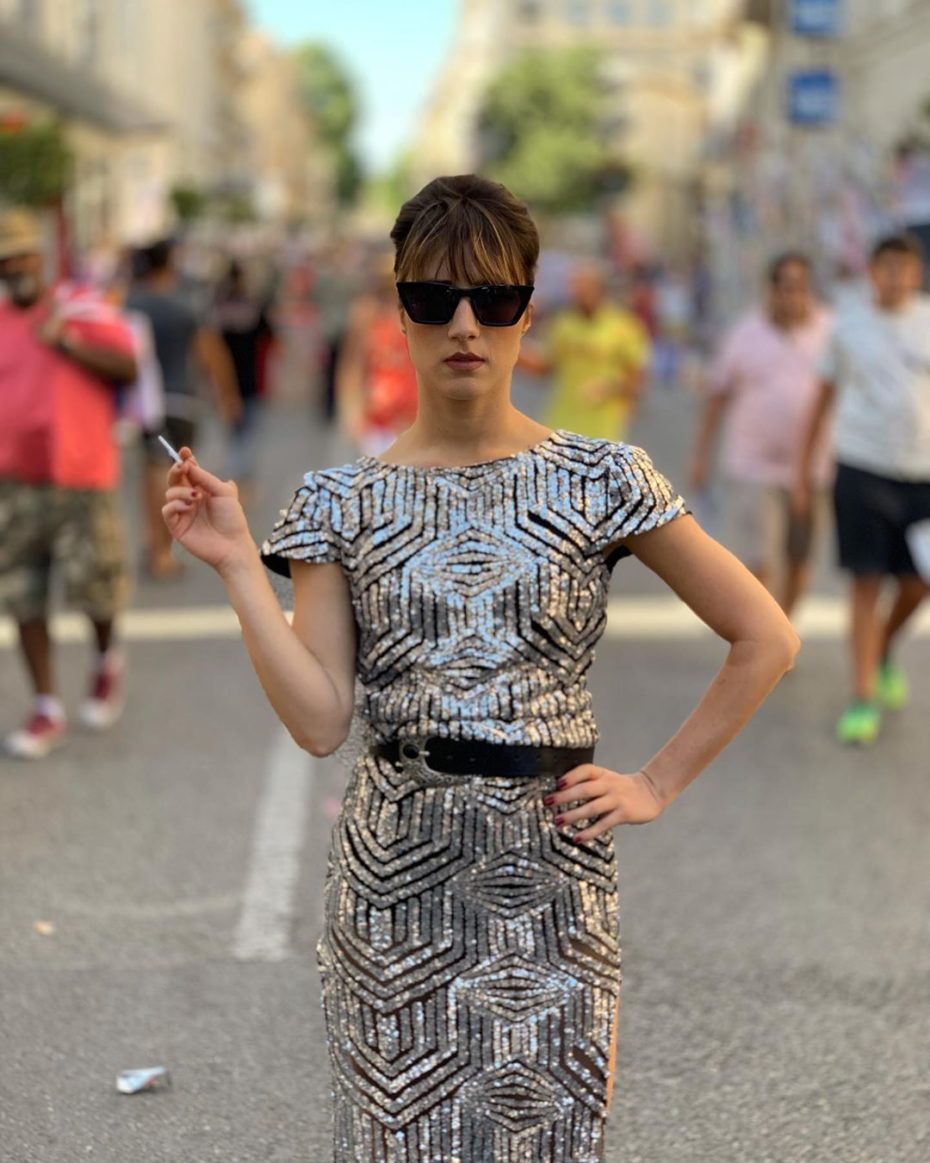 Marie's intentions for her work aren't malicious, but rather, she says, a way of "revealing the comic reality that's hiding in everyday life." And let's not forget the added benefit of self-promotion of course – Marie currently has a live show at the Studio de Champs Elysées in Paris and her instagram follower count has been sky rocketing since her Chanel stunt. But was Chanel in on the prank? Is it just another well-organised fashion PR stunt? Love it or hate it, it's probably the most memorable thing we've seen all fashion week.