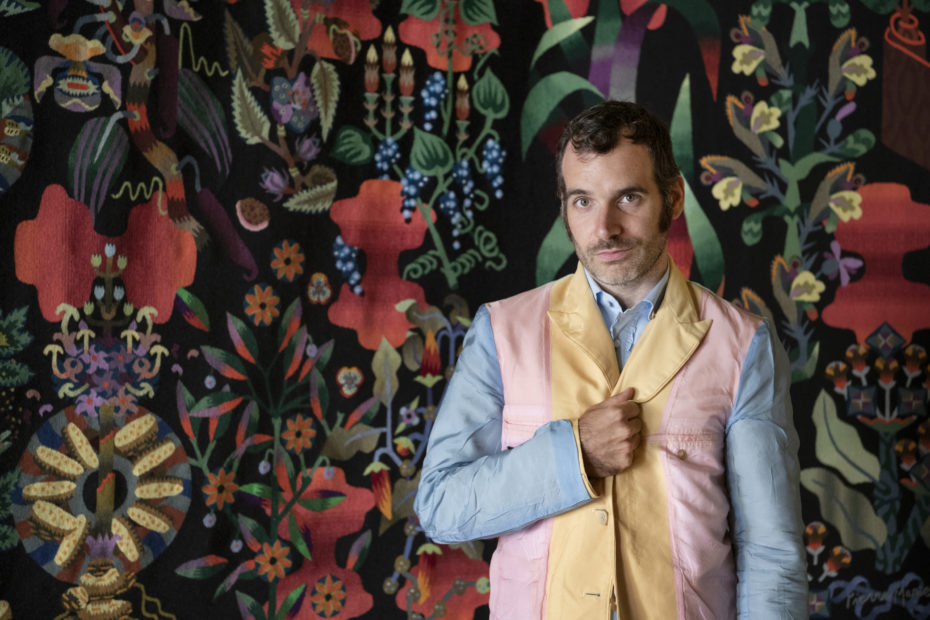 You know Pierre Marie, even if you don't think you do. You know the arabesque curves of his tiles, the vegetal motifs reminiscent of Guimard and Rousseau. You know the feel of his rattan and tapestry creations as if they came from your great aunt's attic. You know his universe, because it's one in which traditional craftsmanship is cradled, nurtured – and as such, the Parisian designer has become an inadvertent guardian of increasingly rare artisanal vocations, collaborating with the best needleworkers, glass blowers, tiles makers and more, to realize his own kaleidoscopic vision. It's Art Nouveau with a splash of psychedelia. It's Proust's madeleine, circa 1976. It's an elegant, yet playful exercise in perception that he's kindly wrapped up in his Paris gallery, for anyone curious enough to come knocking. We pulled back the curtain of his Pigalle space to talk decorative heritage, design innovation, and where he goes to find inspiration.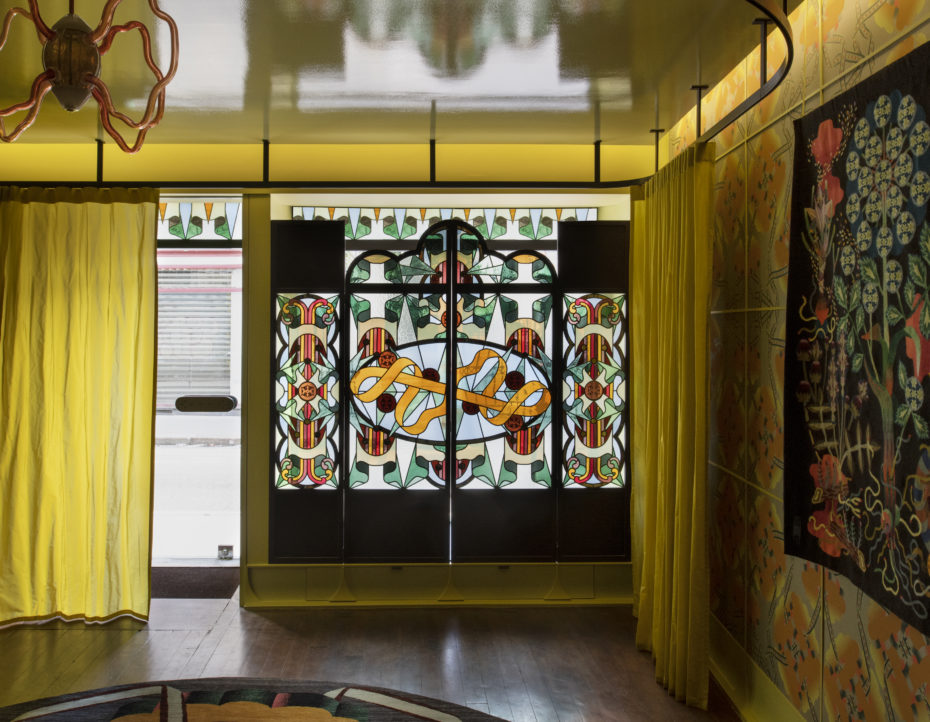 Blink, and you'll miss the gallery on the charming rue Victor Masse. A small, delicate neon sign – Pierre's emblem – catches your eye from the street. A silver curtain (a cheeky nod to the surrounding red light district) lures you in…
The grand reveal? Like a living room from a lucid dream, but better. It's real. The space is covered head-to-toe in Pierre's designs, from the trippy wall paneling to a delectable shrine of baby pink vases. "I opened the gallery in 2018 as a space for my most free-form work," he tells us, "the work that is a direct expression of my current preoccupation: Décor."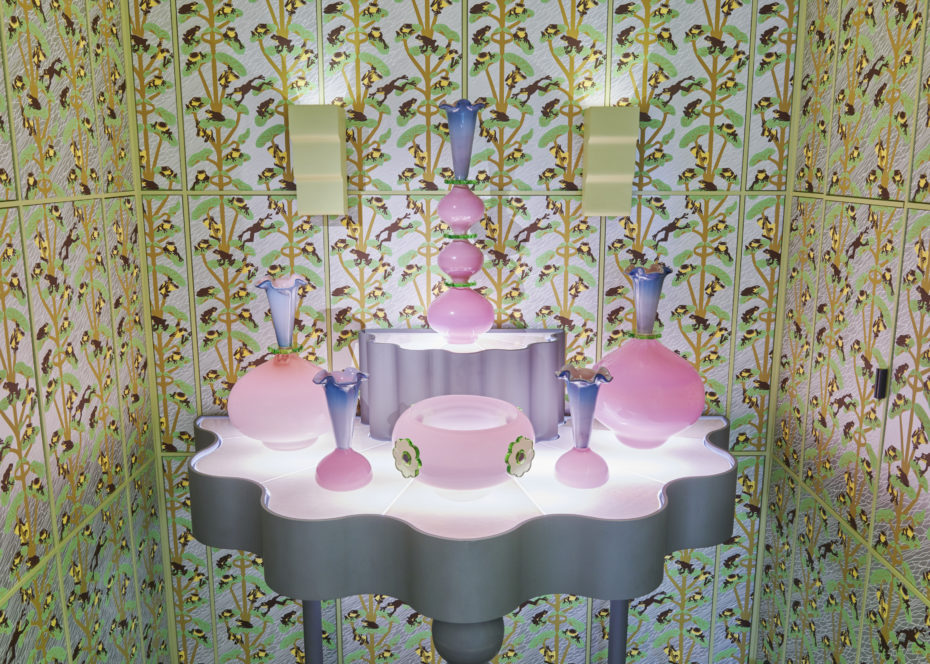 Currently, Pierre's exhibit "Olu Nelum" (Lotus Flower) is on display, and inspired largely by his voyage to Sri Lanka. "[It's] the re-installation of the winter garden I was invited to create for the Toulon Design Parade of 2018," he says, explaining that the original installation was made for the Archbishop Palace and had to be adapted to the much cosier parameters of his Paris space. The stained glass window – which was created with the six-generation glassmakers at Atelier Duchemin – was thus fragmented to become a kind of massive mobile, which in turn balances atop a bespoke rug, also designed by Pierre, and which he says was "handwoven on the looms of Robert Four, a manufacturer in Aubusson who mimicked the shape of the window's broken arch as a reminiscence of the former space." In order to really revisit the arch, he "worked with the craftsman metalworker Atelier François Pouenat on an architectural structure that is somewhat vegetal, in that its shape also echoes that of a tree from which the glass panels hang."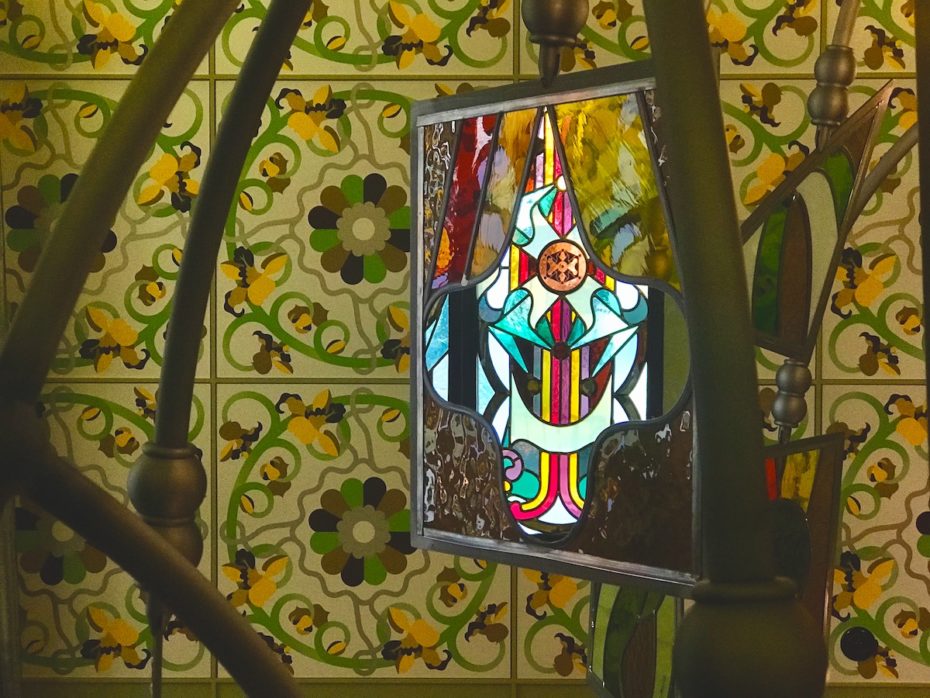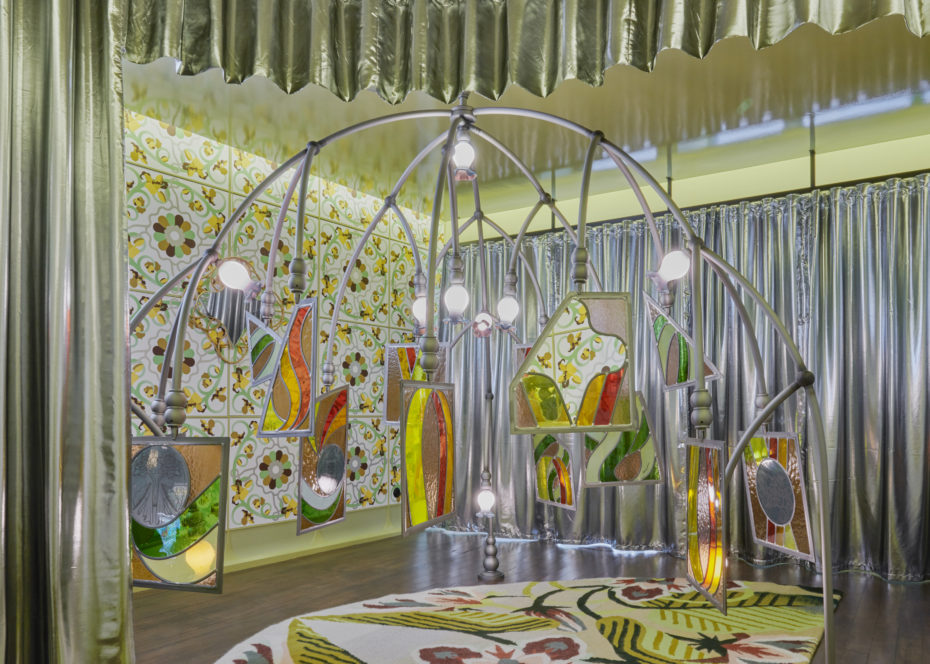 Our big coup de Coeur is without a doubt those voluptuous vases, for which Pierre worked with the glassblowers at Atelier Gamil. "I'm endlessly amazed by the artisans I work with," he says, "[by] their transmitted knowledge and their eagerness to innovate in their practice."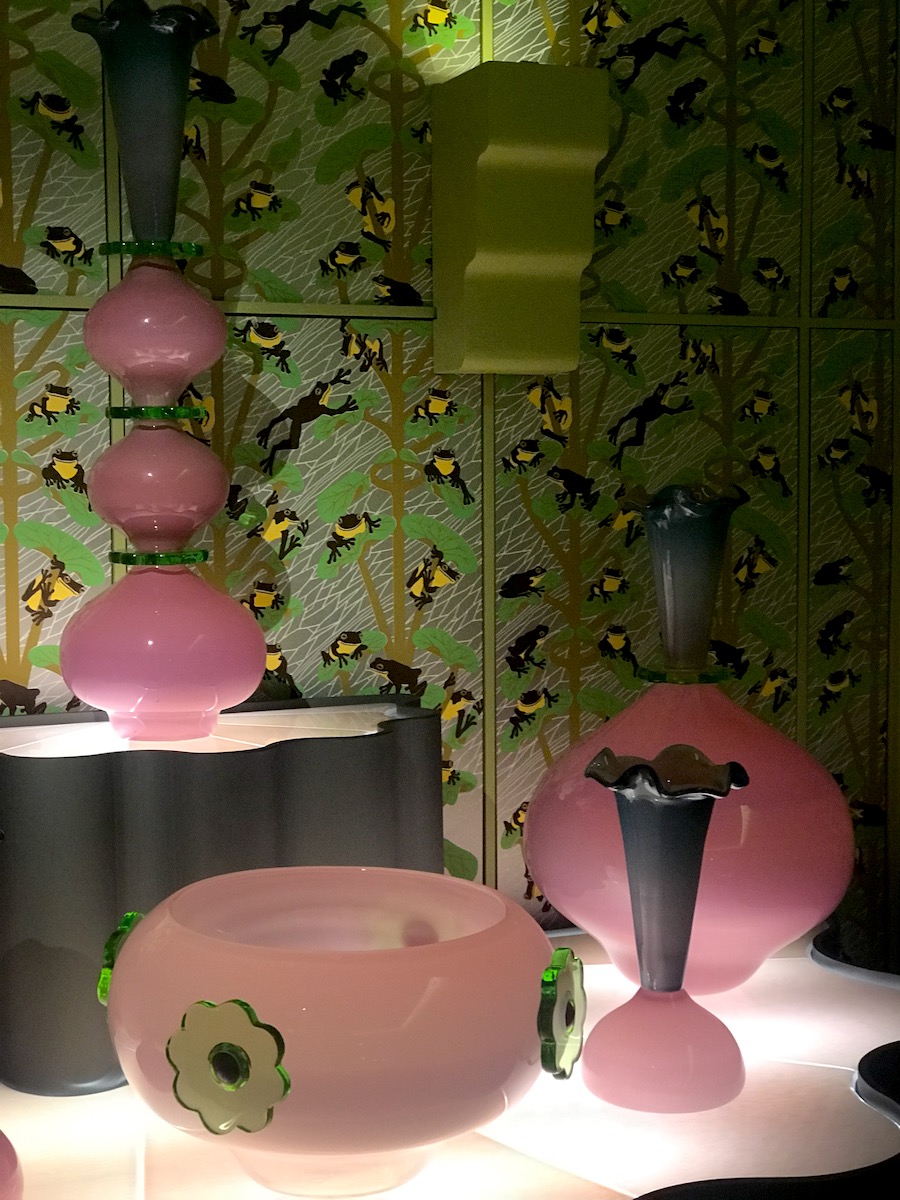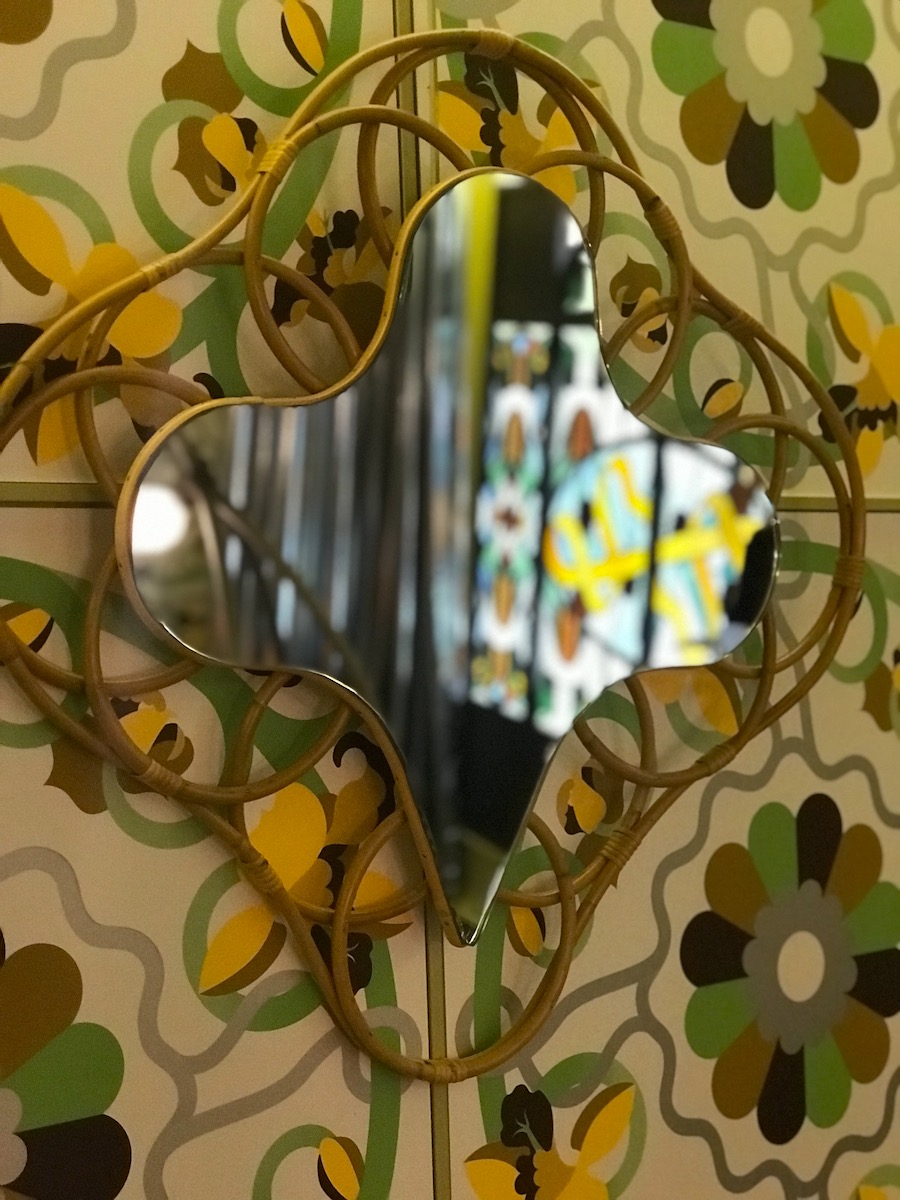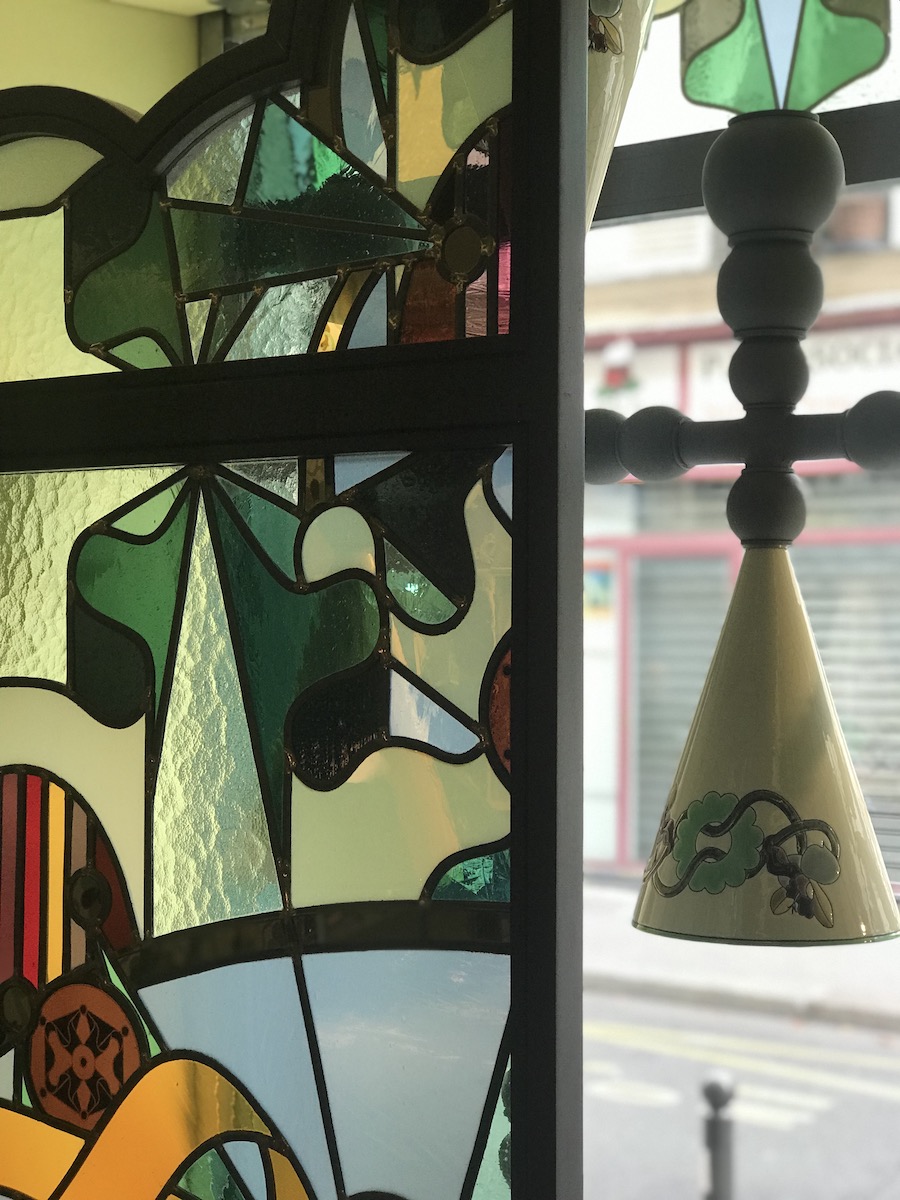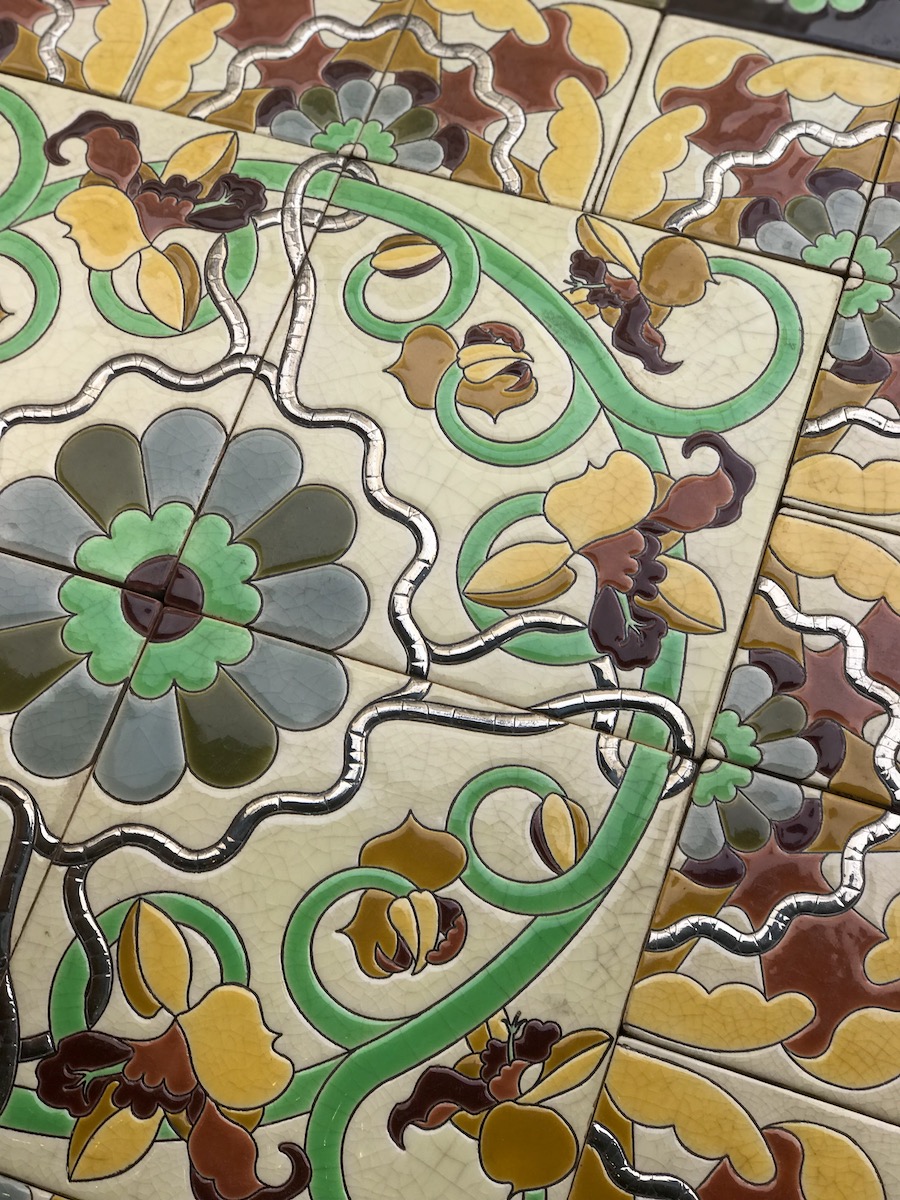 The window also has a pretty great party trick up its sleeve: one side of Pierre's emblem is a golden orange, while the other is a milky opal…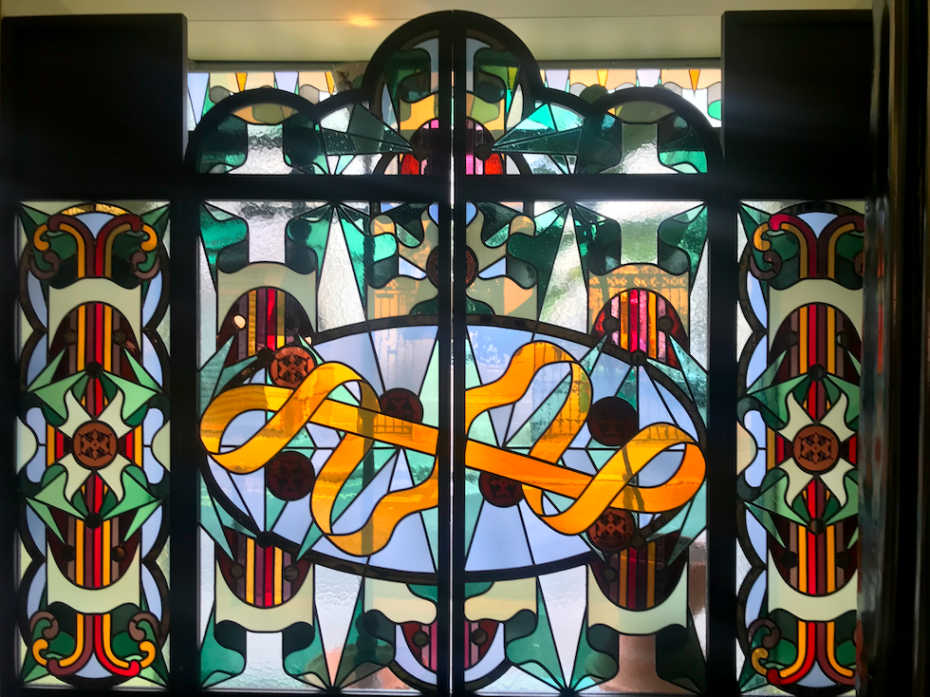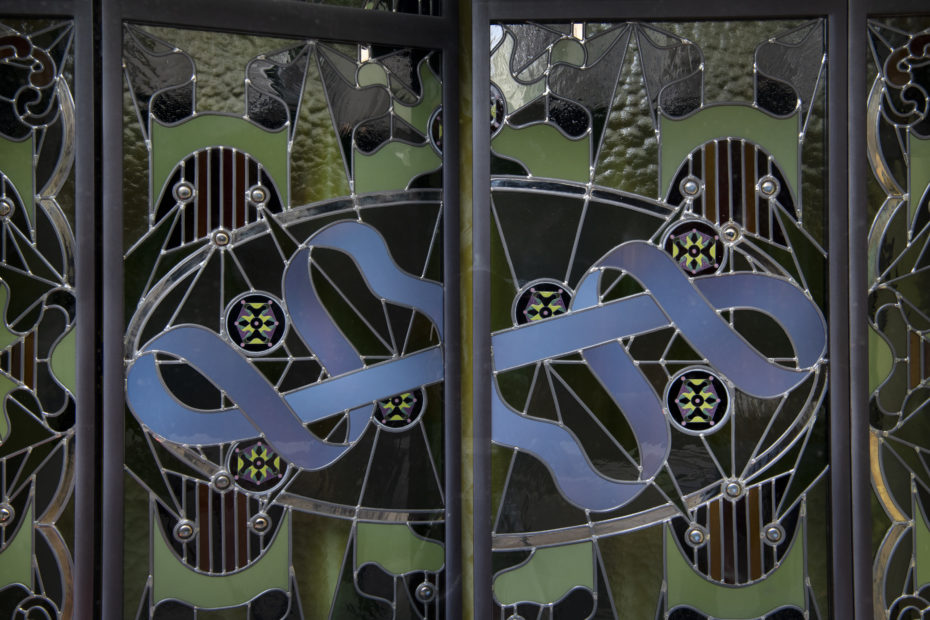 Those details are the fruit of the relationships he builds with his craftsworkers. "Those collaborations are always a wonderfully inspiring human adventure," he says. It's what makes the installation transcend its role as a mere exhibit. It feels lived in. It's a work born of many hands, minds, and family trades.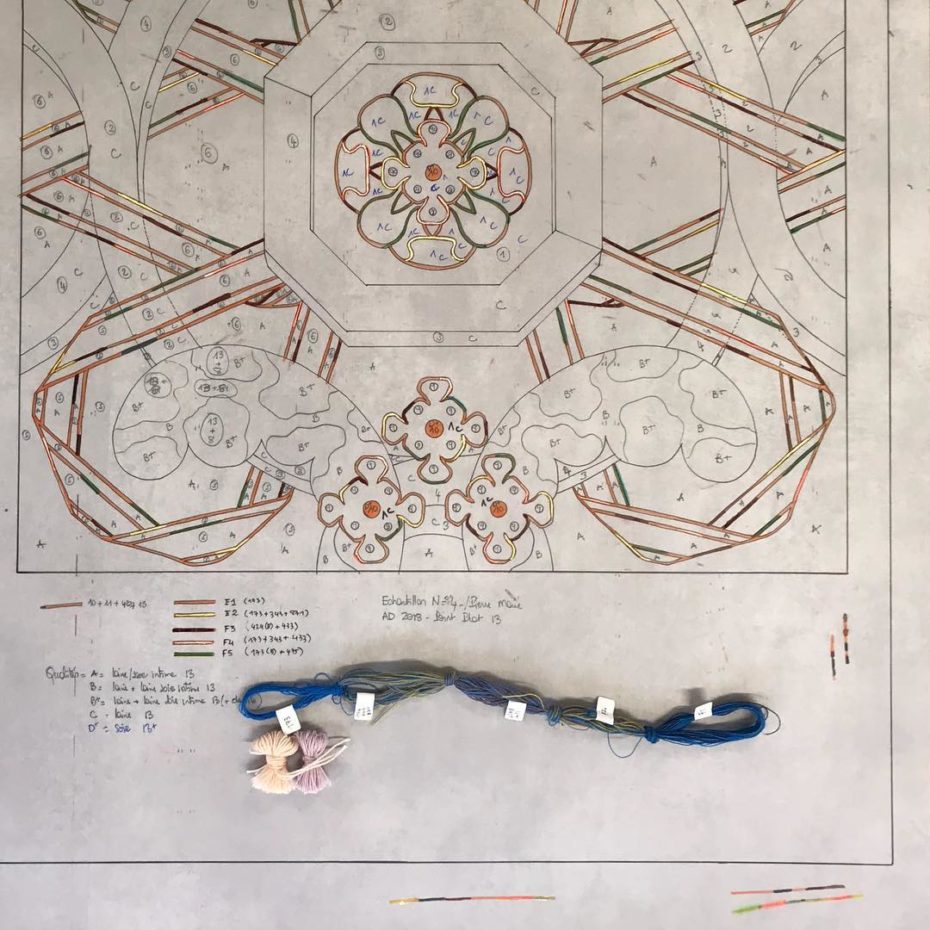 If the gallery offers a window into Pierre's brain on his own turf, a glimpse into his work for heritage brands like Hermès or Dipytique acts as a true testament to his storytelling strengths as creative. "As an ornamentalist, my approach is comprehensive," he says about working with such historic brands, "I like to dive into the heritage, to understand the vocabulary of those houses and, [enriched with] that common aesthetic language, express their present."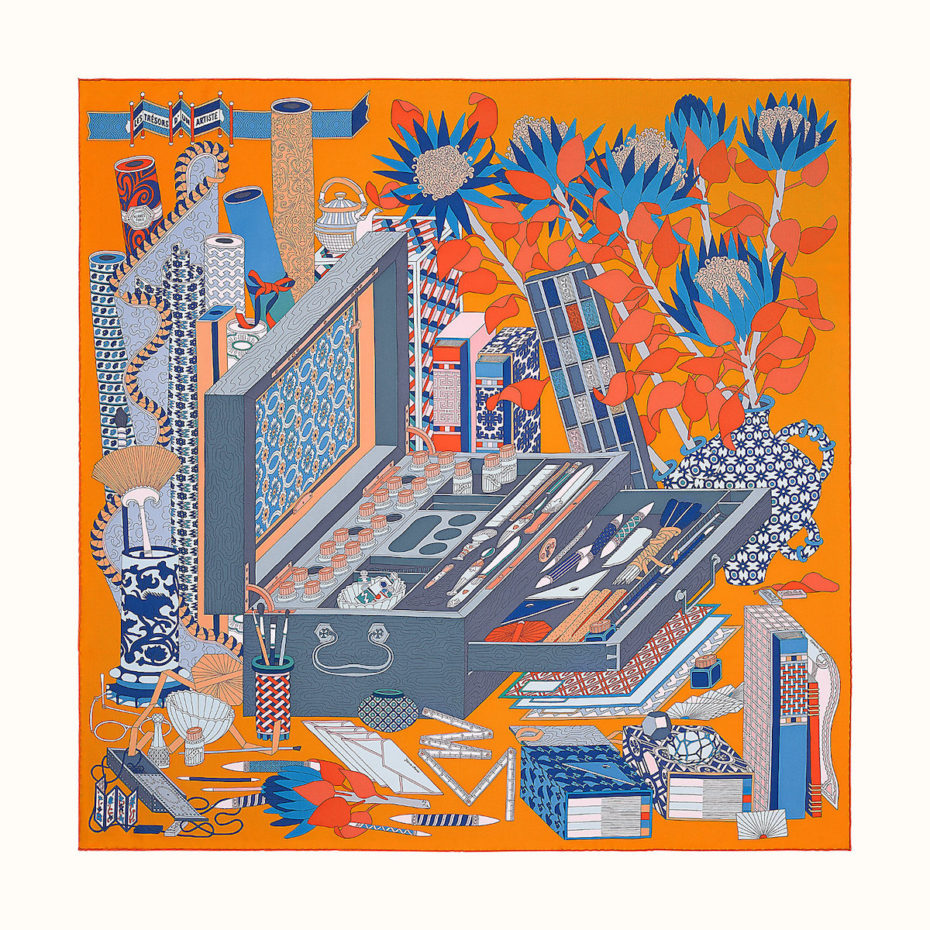 "There's certainly a sense of loyalty to their history, but also the intention to revive a sense of exuberance and push the boundaries of what is 'acceptable' within the framework. I think there's incredible power in doing so with the vast palette of forgotten techniques of master artisans." It's serious work, but it doesn't take itself too seriously – Pierre knows when to let his designs lean into a playful energy. Case in point? His penchant for the occasional, errant frog…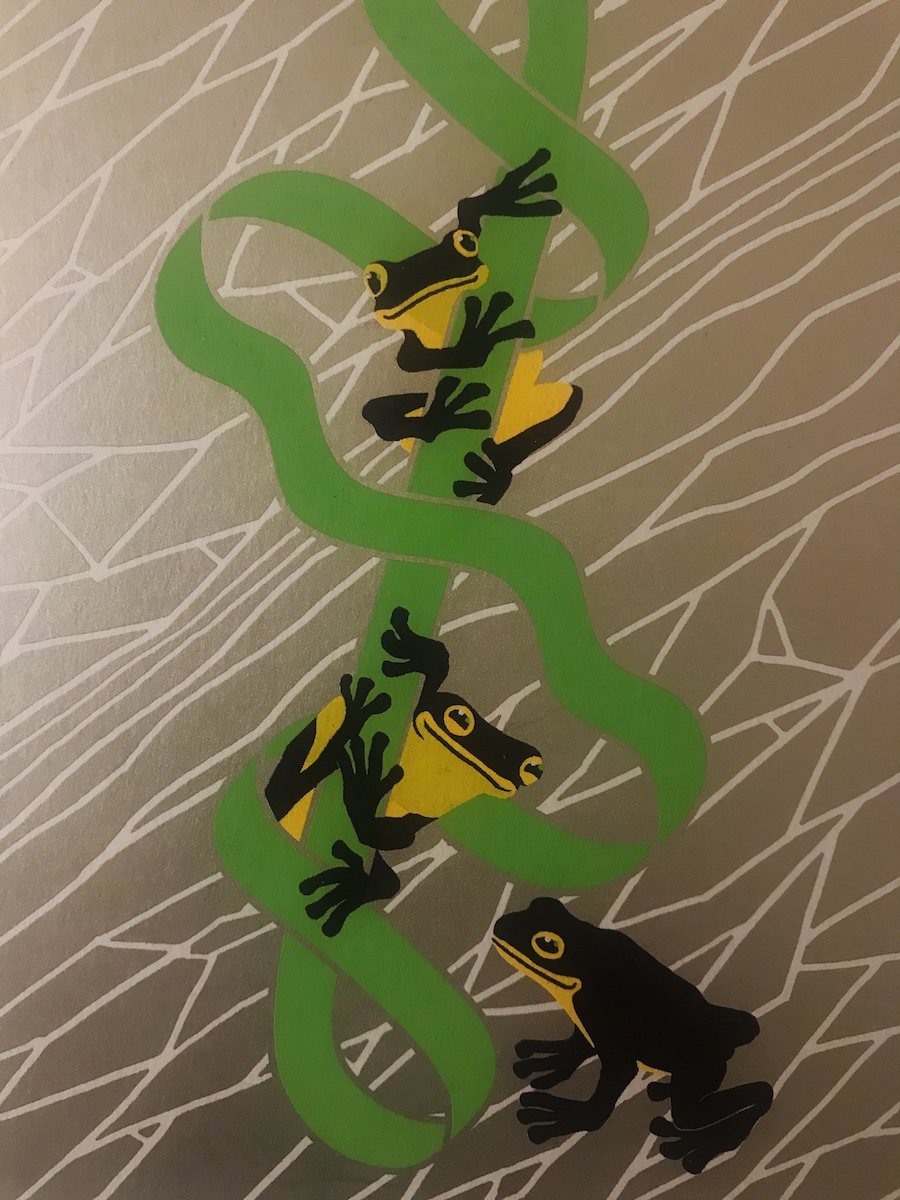 As a boy, Pierre dreamt of becoming a Disney animator. He was inspired by nature, and folk art. "I've always loved to draw," he says, and "paper is where I first started creating worlds where everything was allowed, in terms of colours, shapes and stories." His gravitating towards the decorative arts was only natural: it made those worlds all the more tangible. "The object has the power to become a treasure […]bearing the signs of a secret tale through its motifs and ornaments." One of the grandest examples of this storytelling was the tapestry "Ras el Hanout" at the gallery's 2018 installation: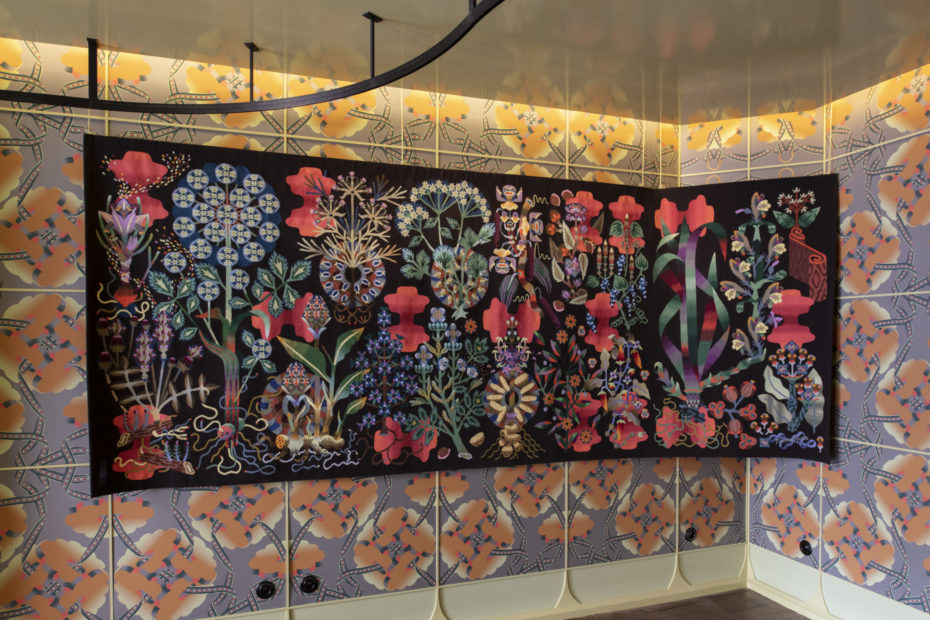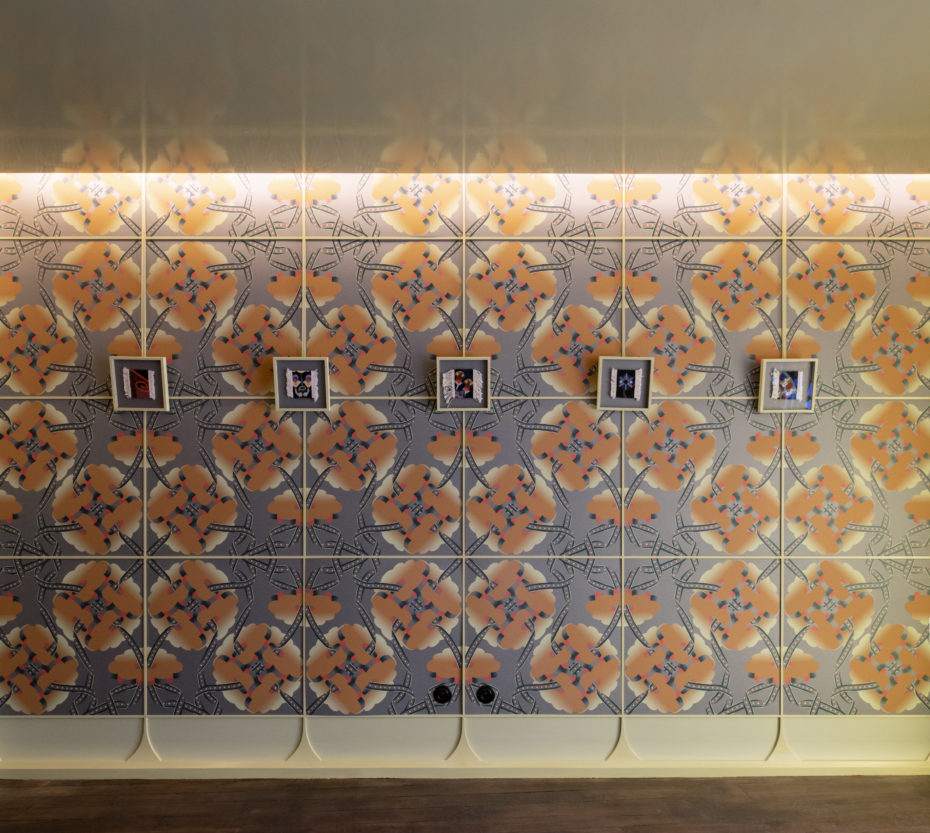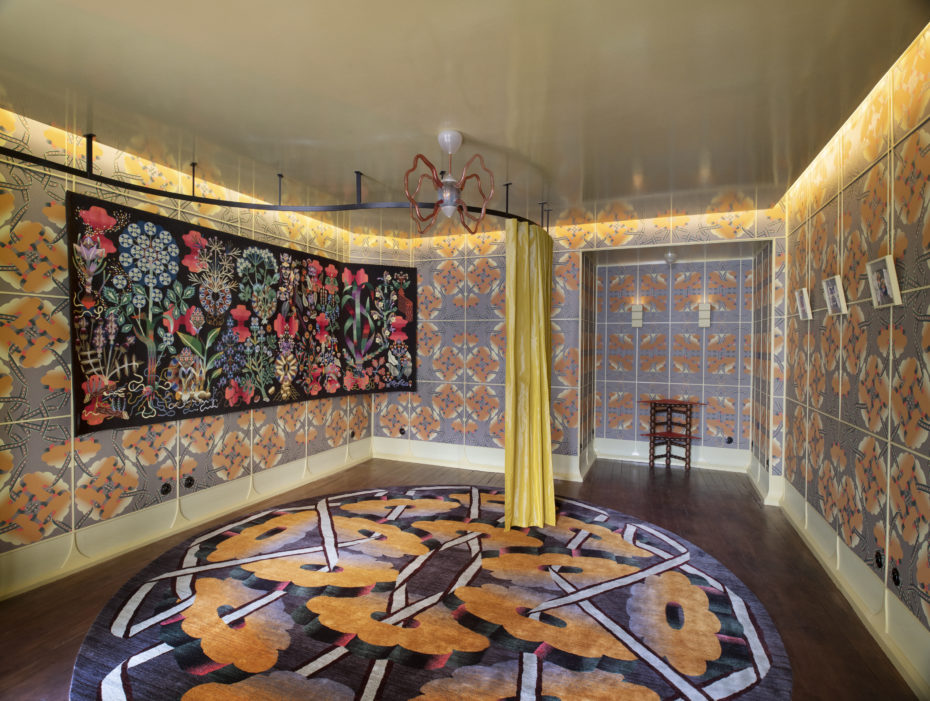 He also says there's boundless inspiration in Paris, and its ties to Art Nouveau. "There's something to Art Nouveau, where it seems like the vegetation edges into the institution, as if nature was taking back its rightful place. There's a particular narrative freedom in applied arts, because the object in itself is not expected to tell any particular story." Nor purpose. One of best, if not ironic things about Pierre's craftsmanship-heavy creations is that many don't exist for utility. They're art. Which, you could argue, has great utility in feeding the soul. "My recents visits in places that I've known and loved for a long time," he adds, are "the Musée Horta in Bruxelles and Le Louvre. I went back to Le Louvre last summer after watching, for the tenth time, La Reine Margot (Queen Margot) by the late Patrice Chéreau. I remember the shock it had been for me when I first saw that movie in theaters with my mother in 1994, [when] I was 12-years-old. It's still one of my favorite movies. I love how it allows you to have a sensitive and significant impression of History… imagine [what] le Louvre looked like in terms of décor [in the 16th century]."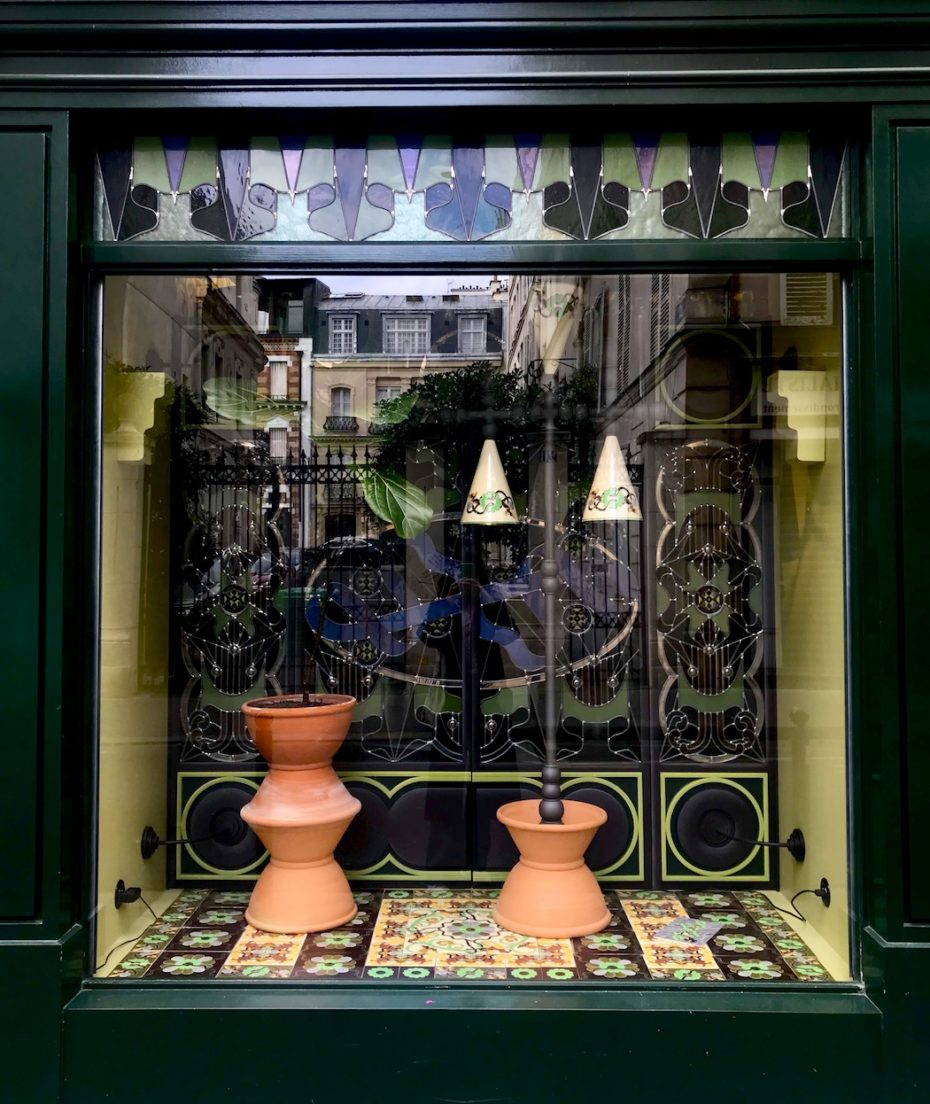 Pierre hopes projects in the not-so-distant future will lead him to design work for a ballet or opera; various interiors and hotels. In other words, for "a space that is meant to be lived in," he says, "I think there is something stimulating about creating an interior that allows for multiple sub-worlds, [but which] will only be experienced in parts, by a vast number of people, whose paths randomly cross in time and space." And if they're lucky, behind Pierre's silvered curtain at the foot of Pigalle.
Learn more about how to visit Pierre Marie's gallery on his website, and discover more of Paris unknown in the new, updated edition of Don't Be a Tourist in Paris: The Messy Nessy Chic Guide.