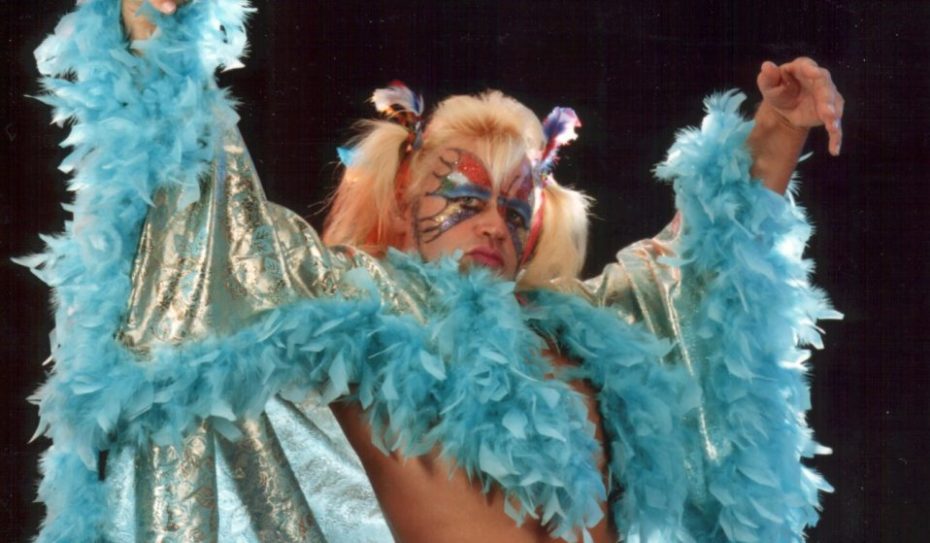 Before Ziggy played guitar, Adrian Street pounded the ring (and the makeup counter) in silver tights. The pro-wrestler changed the game forever in the 1960s when he decided the game needed more panache. More glitter. More glam. He emerged from his chrysalis, that of the former coal miner and man's man that he was, like a human disco ball. Not that he was shedding his working class roots, mind you. This wasn't about forgetting who you were, but showing the world who you could become. Today, we're revisiting the world of glam rock wrestling, from the 1960s into the 1990s. There will be baby oil. There will be glitter. And boy oh boy, will there be some glamourous headshots – starting off with the evolution of Adrian, AKA, "The Merchant of Menace"…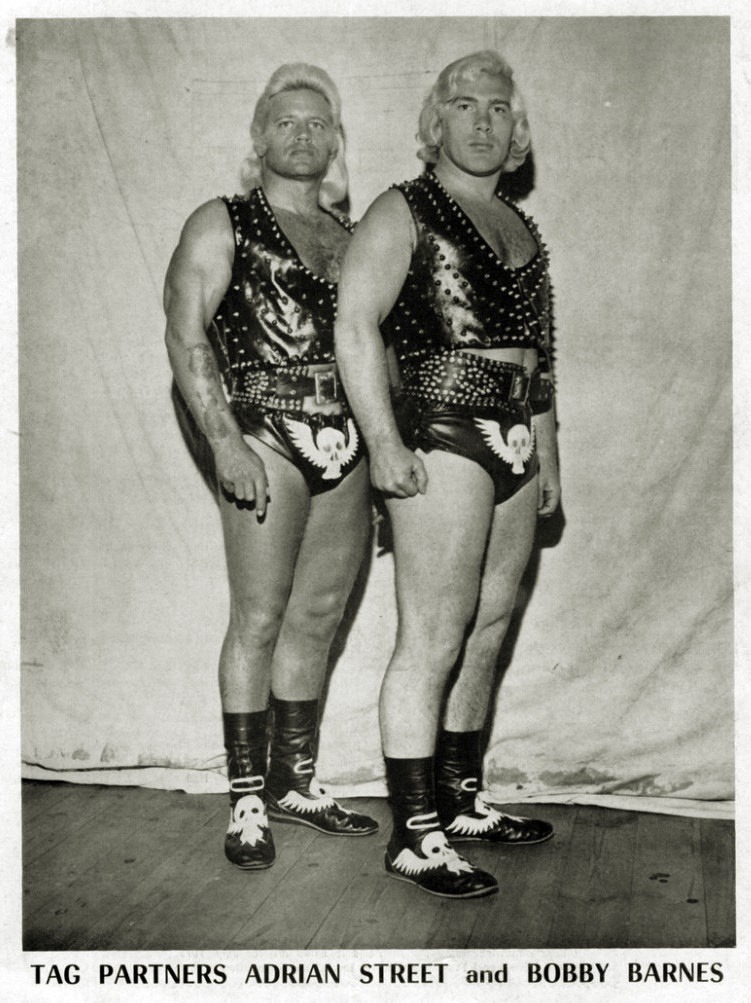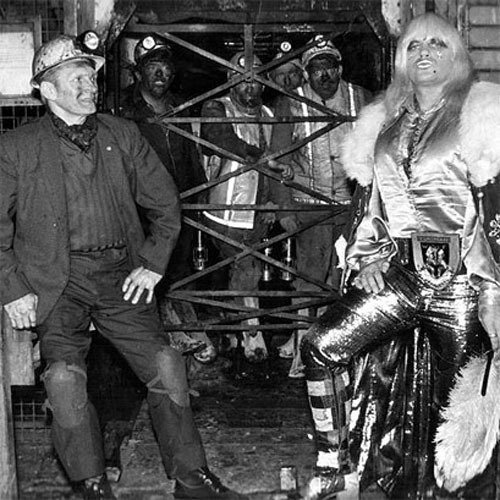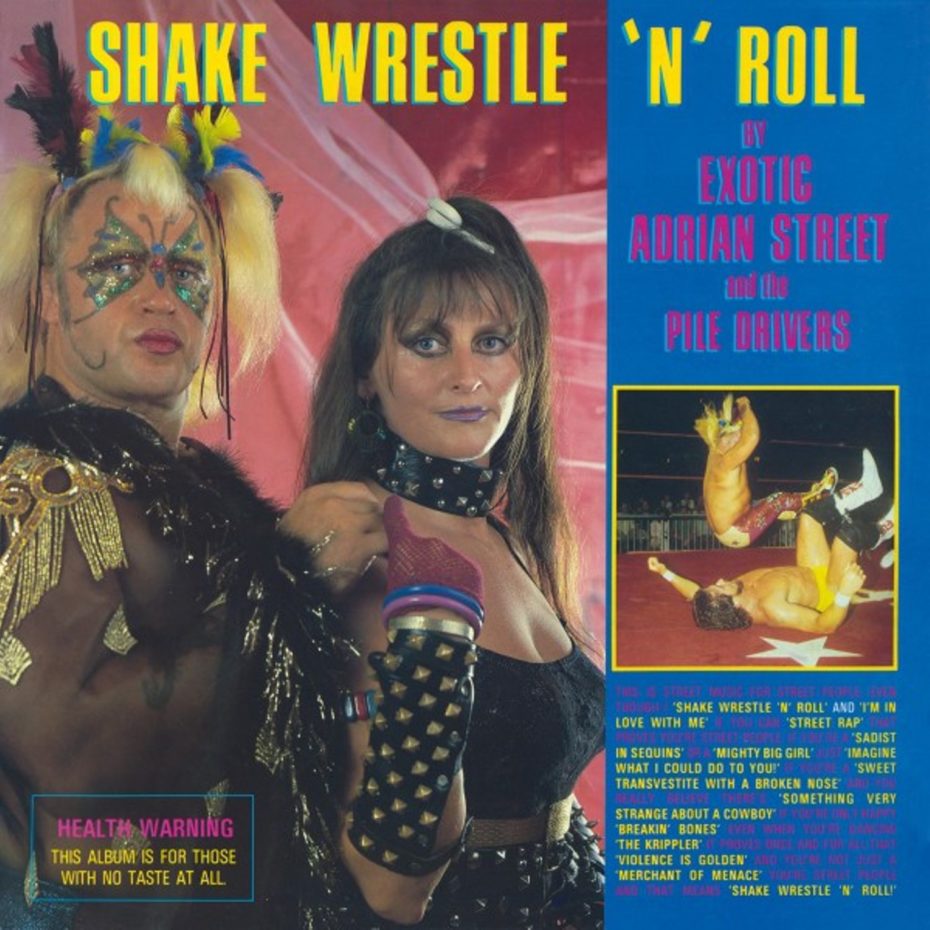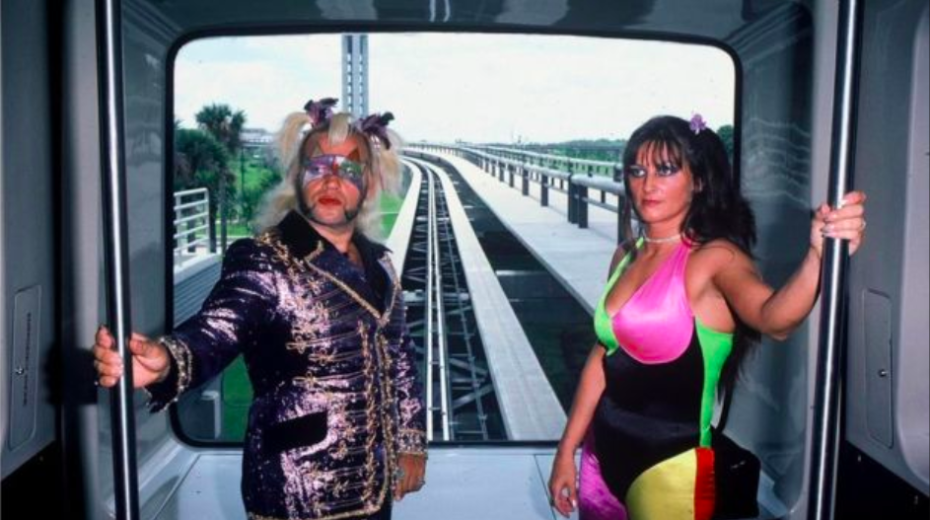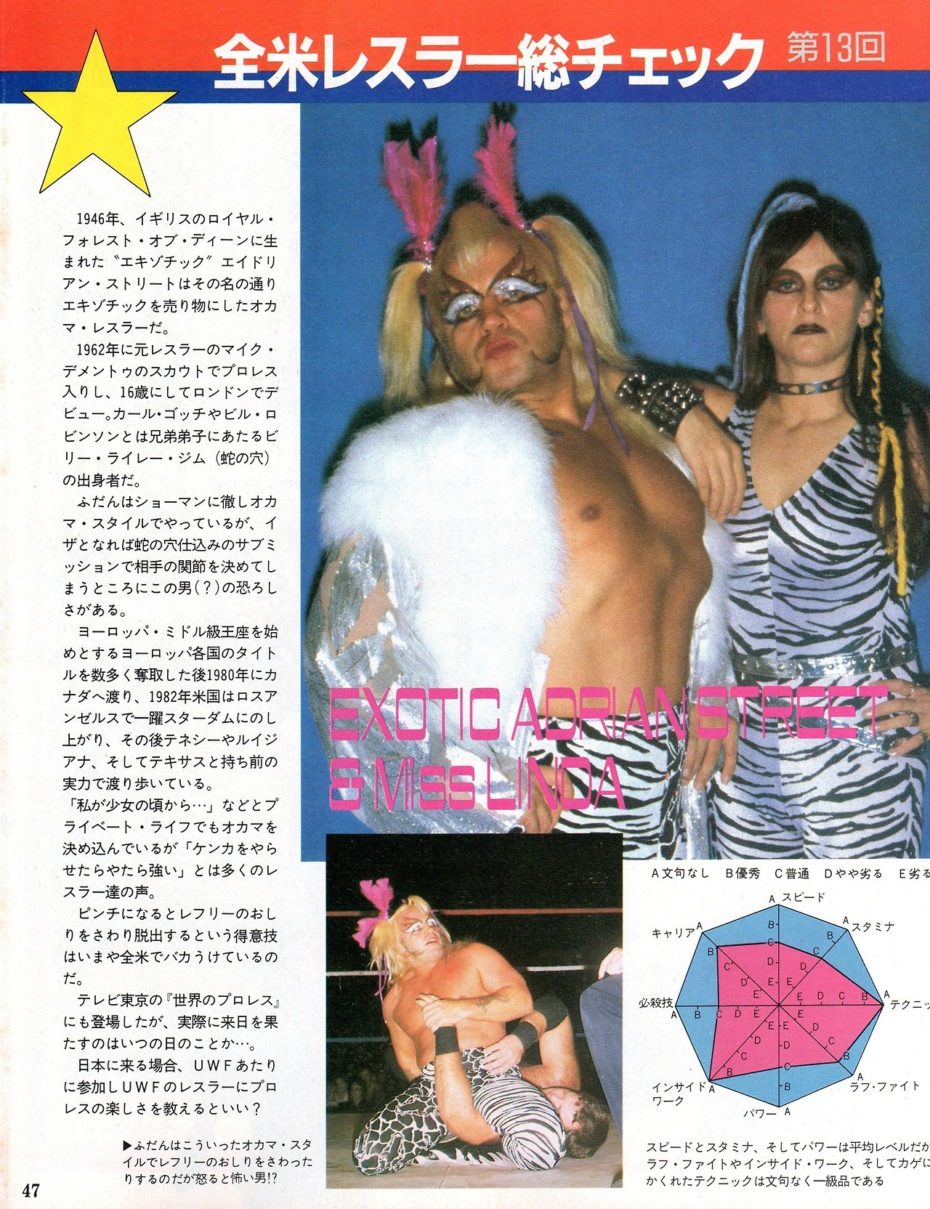 It's said that Elton John, David Bowie, and Marc Bolan all found major inspiration in this androgynous trailblazer's wardrobe…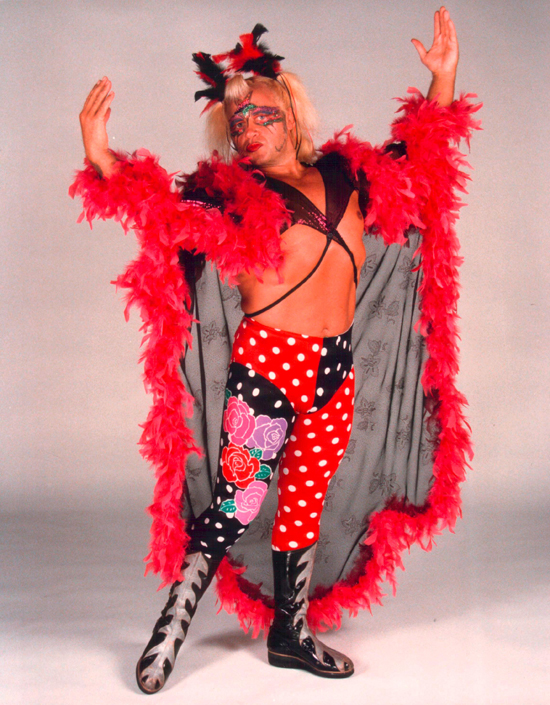 If it weren't for Adrian, we would've never had the incoming stream of wrestling glitterati in the 1980s, which thrived in the era of hair metal (and spray). "The Rock 'N Roll Express" was formed in Memphis, Tennessee in 1983, starring Ricky Morton and Robert Gibson. Get ready to take some style notes, my friend…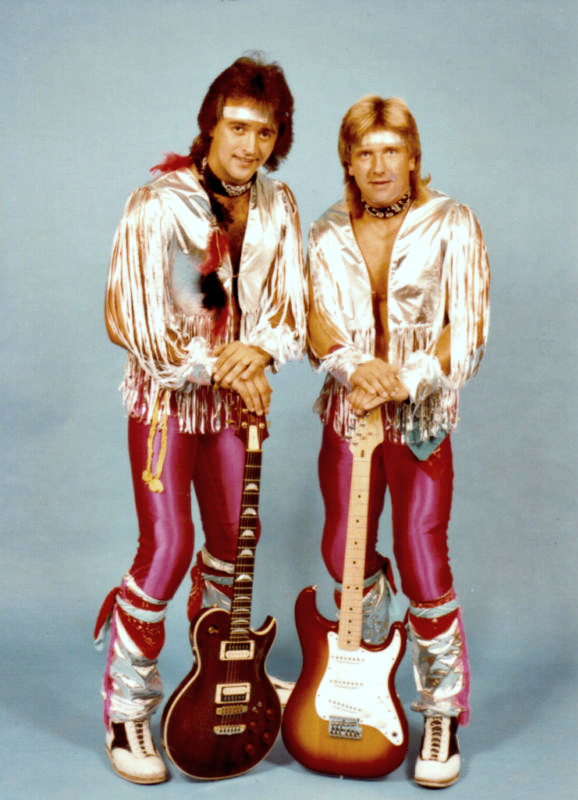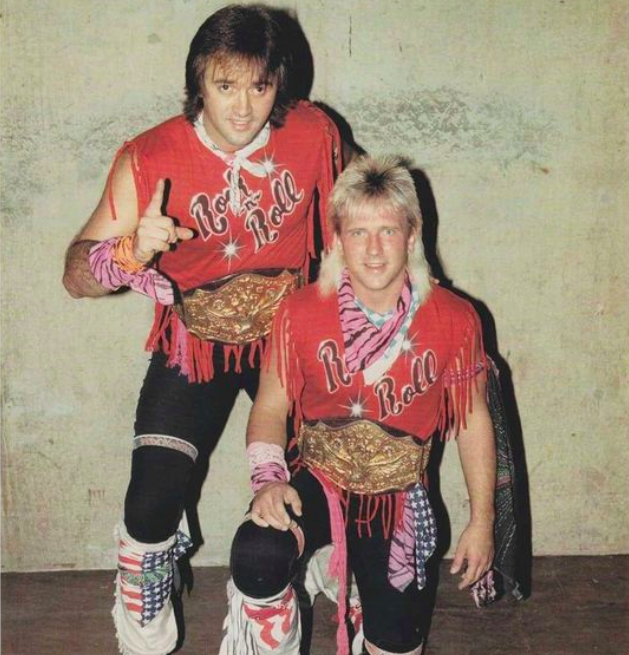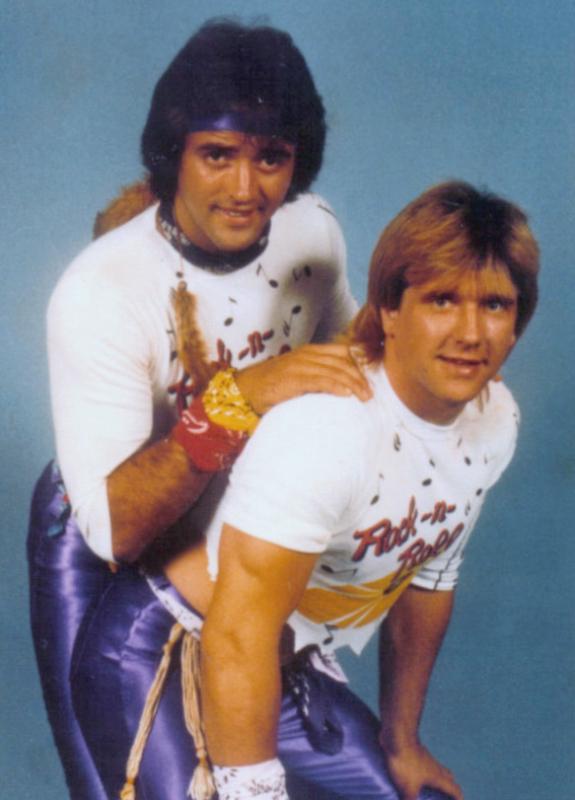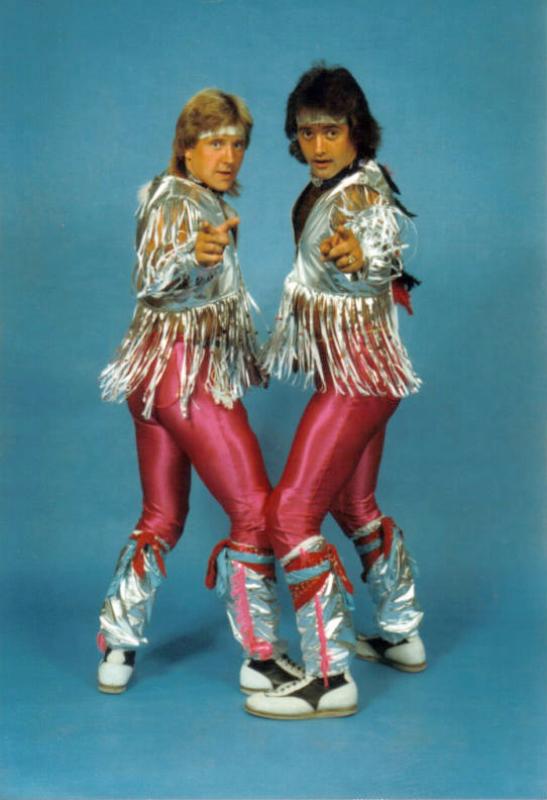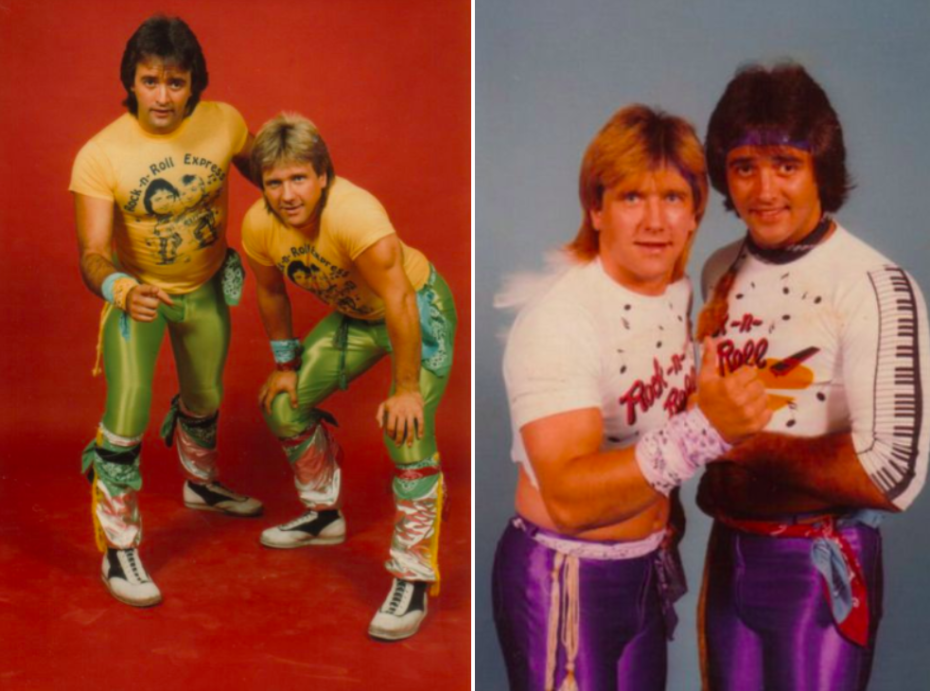 Of course, every great duo needs an opponent. Or two. But who would dare challenge the Rock 'N Roll Express? Ladies and gents, we now welcome "the Fabulous Ones" to the ring…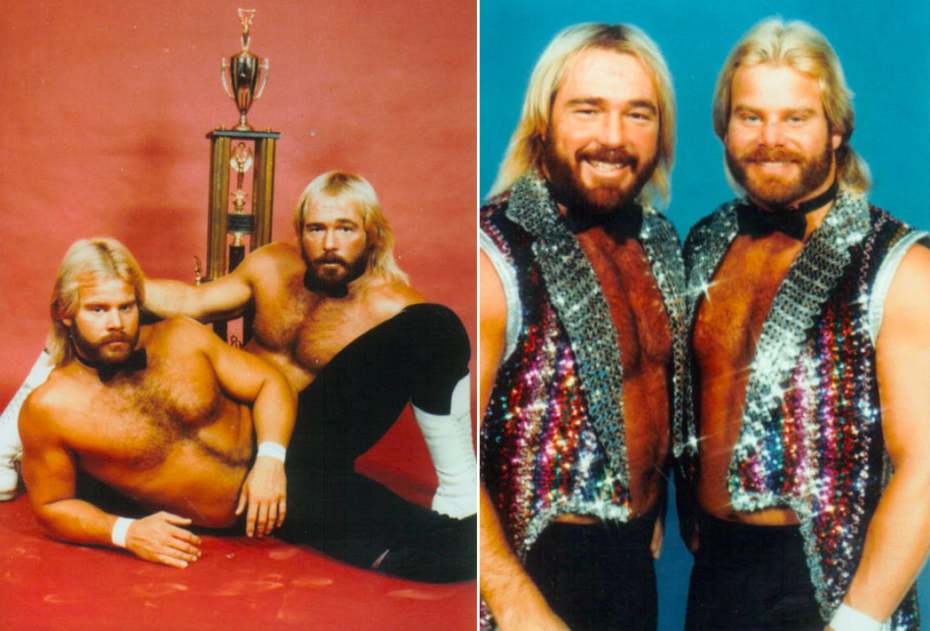 They were glam rock, but definitely opted for the less-is-more look and quite frankly, we think they would've made excellent subjects for a kitsch painting by the artist George Quaintance.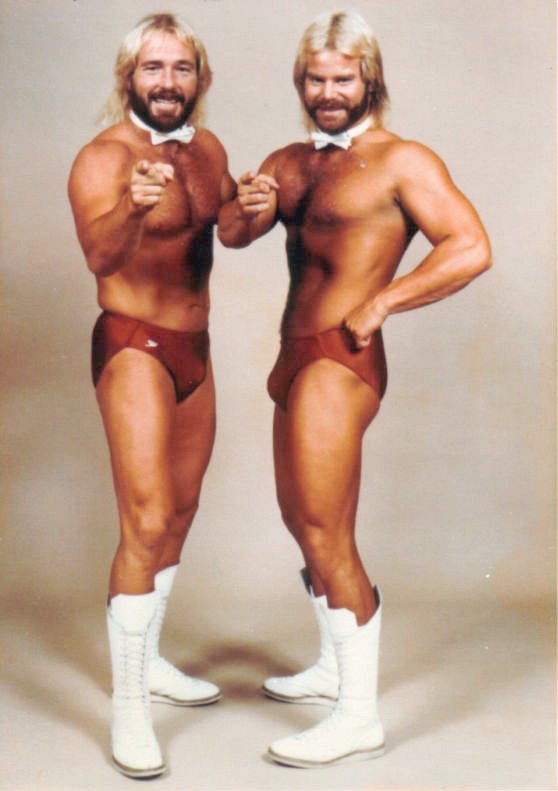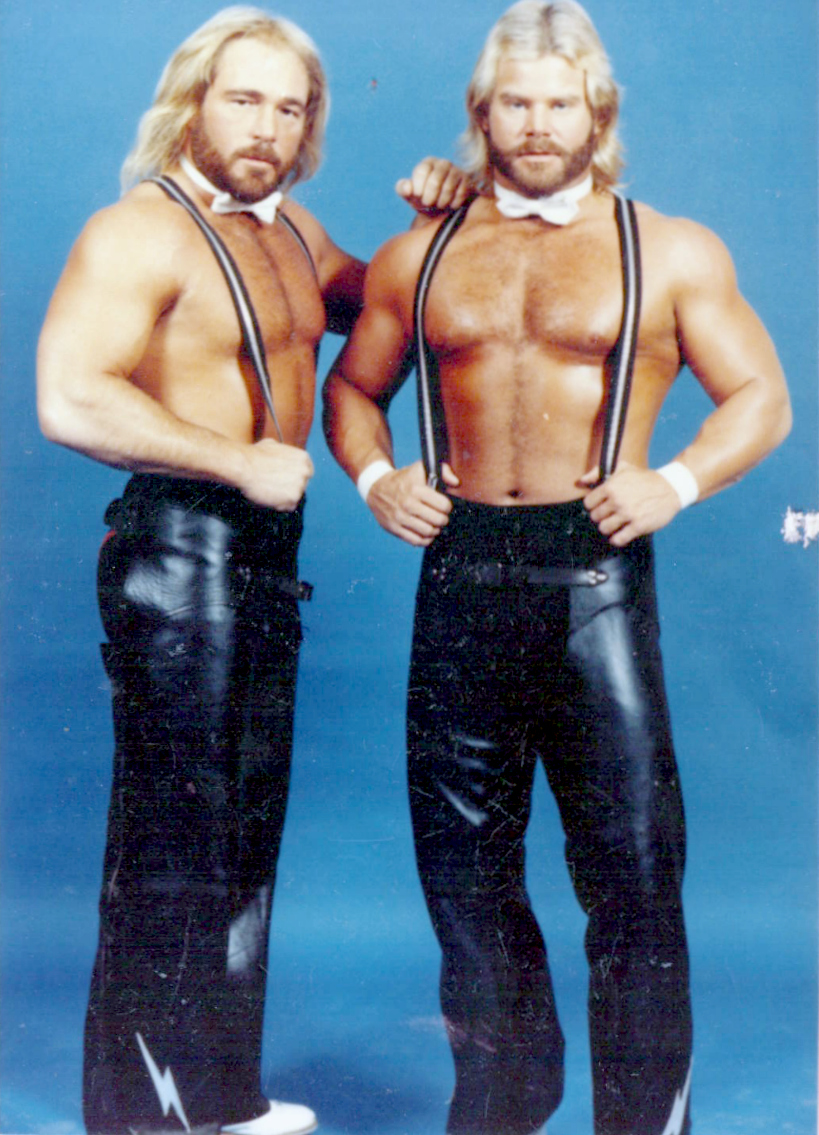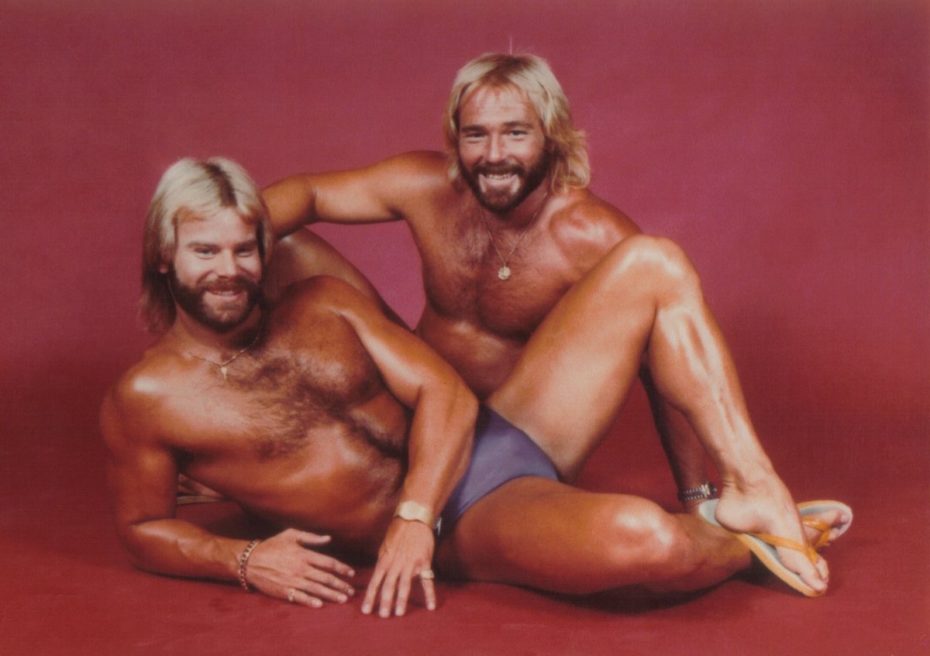 And props to the stylist who said, "You know what we need? Tophats."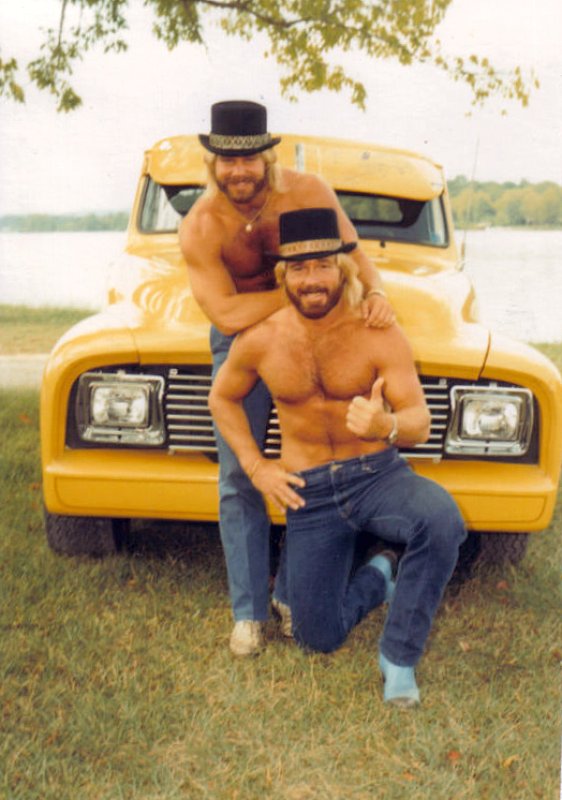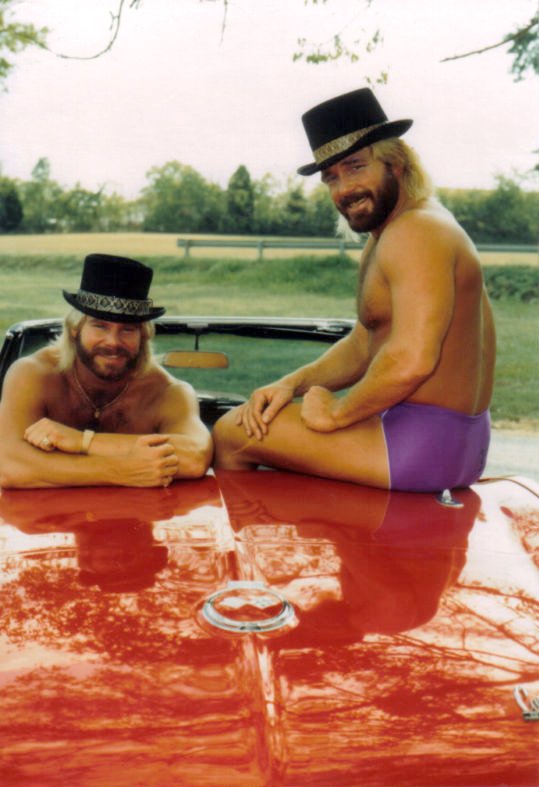 To be fair, sometimes they buttoned up: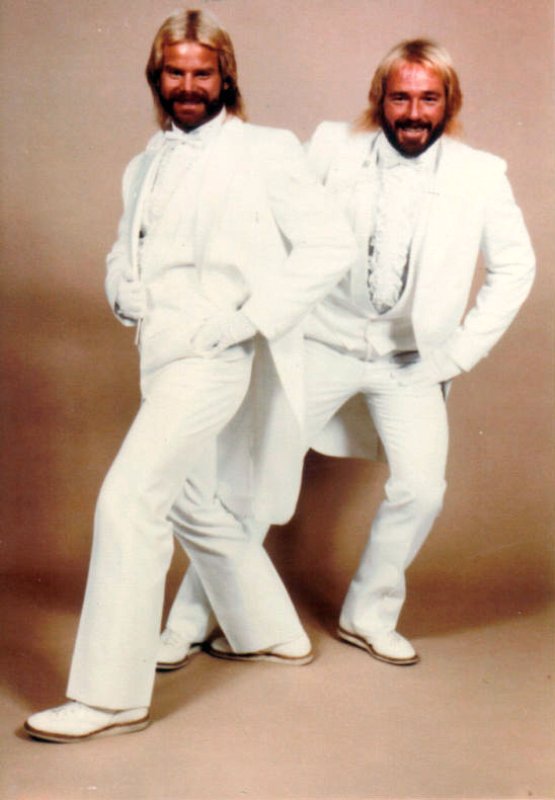 But most of the time, they didn't.
It wasn't just the wrestlers who were glam. Even managers were into the vibe, as evidenced by the checkered getup of prominent wrestling manager Jimmy Hart:
Now then, where were we…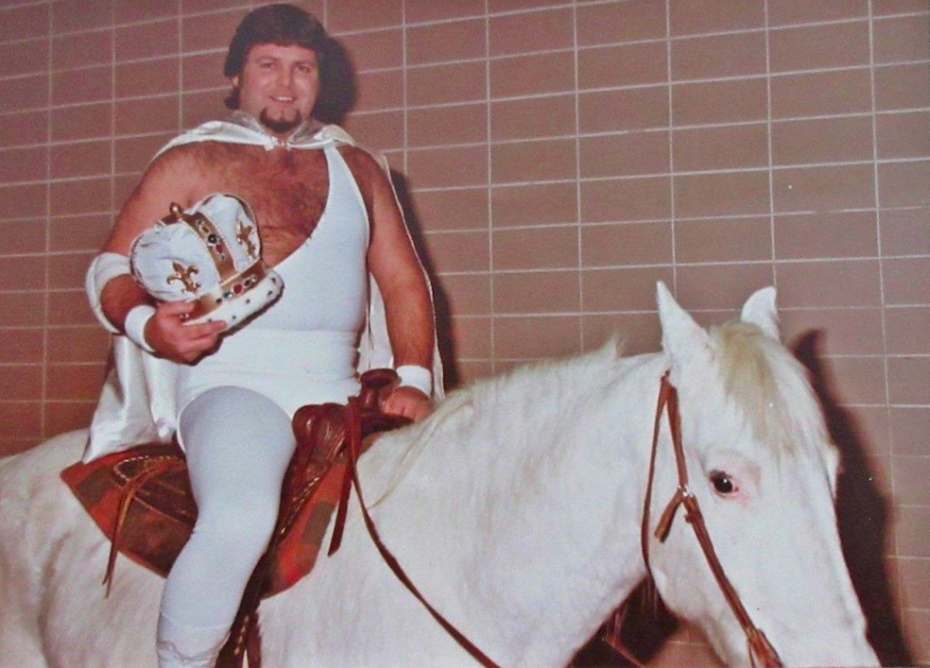 This is Jerry Lawler, another legendary pro-wrestler, match commentator, and awkward headshot aficionado: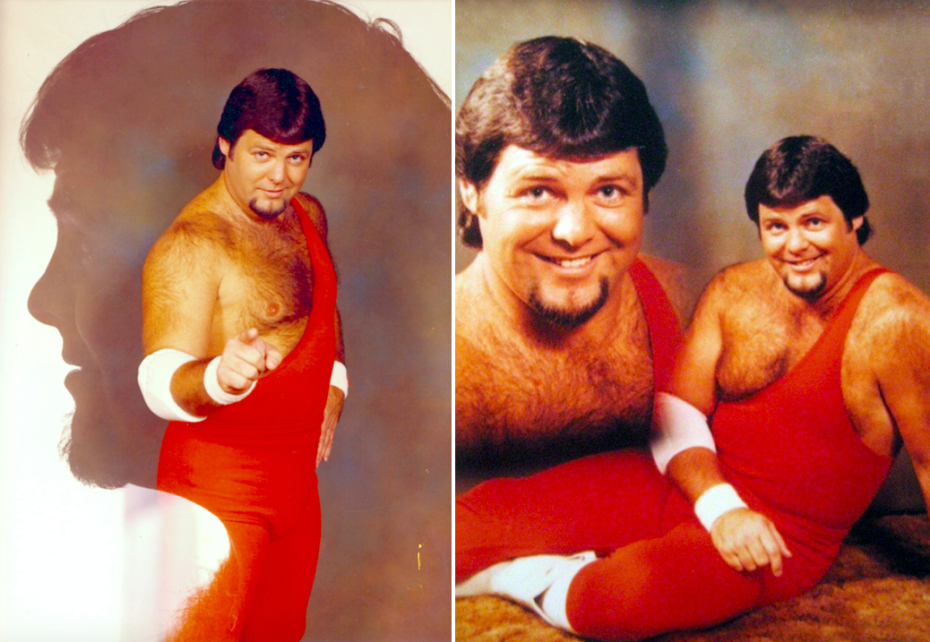 We're head-over-heels for his bygone wrestling restaurant, "Slamburgers," at which you could order "The Rock 'n' Egg Roll Express" or the "Killer Karl Soup"; the "Vegge B. Fine" or, our personal favourite, the "Entrée the Giant."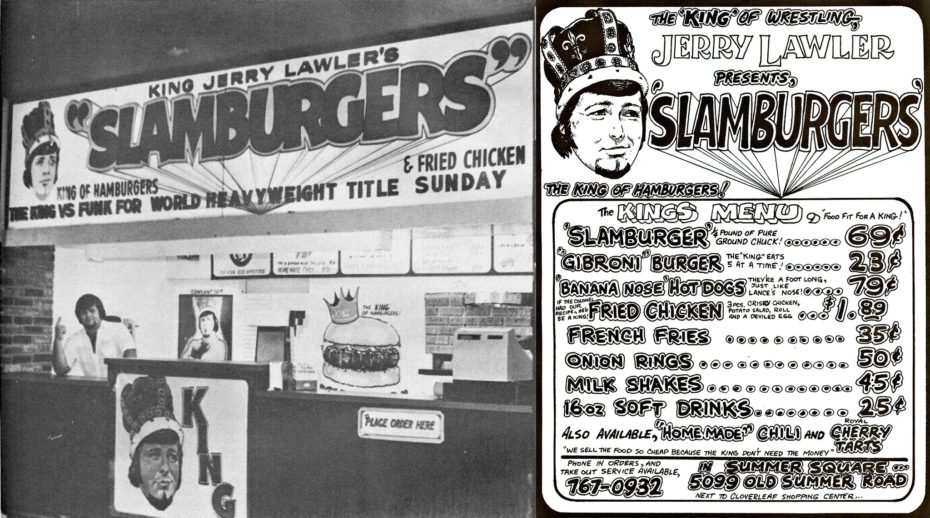 Aaand to top off the dose of glam you never asked for, we give you "the Universal Idol" himself, Mr. Austin Idol…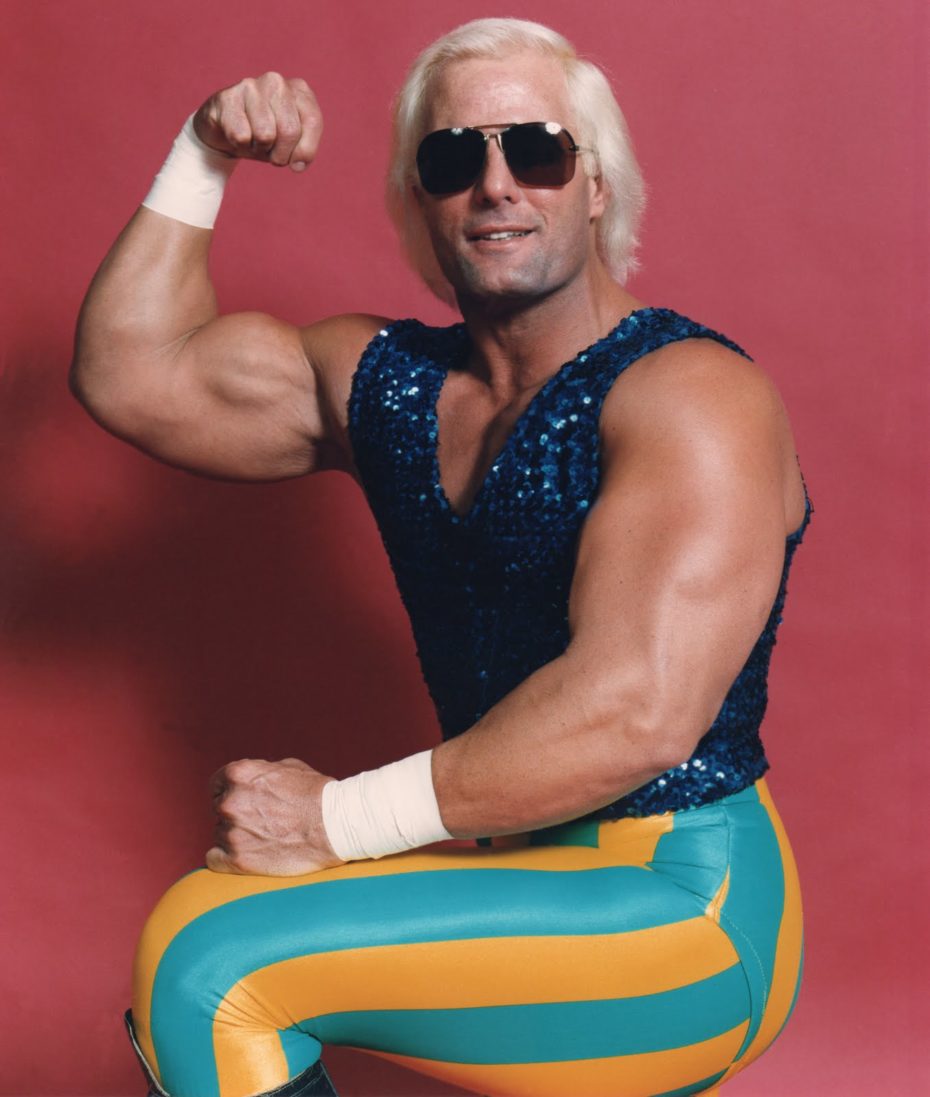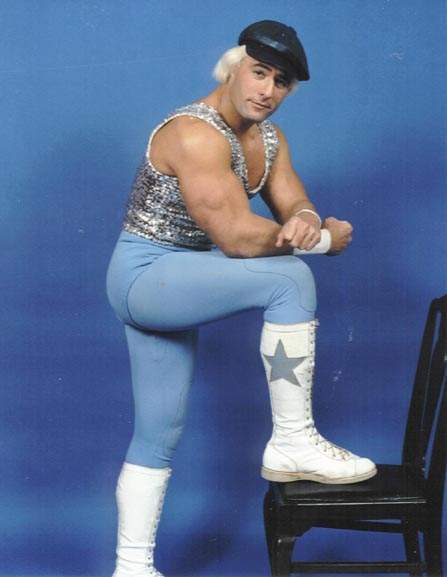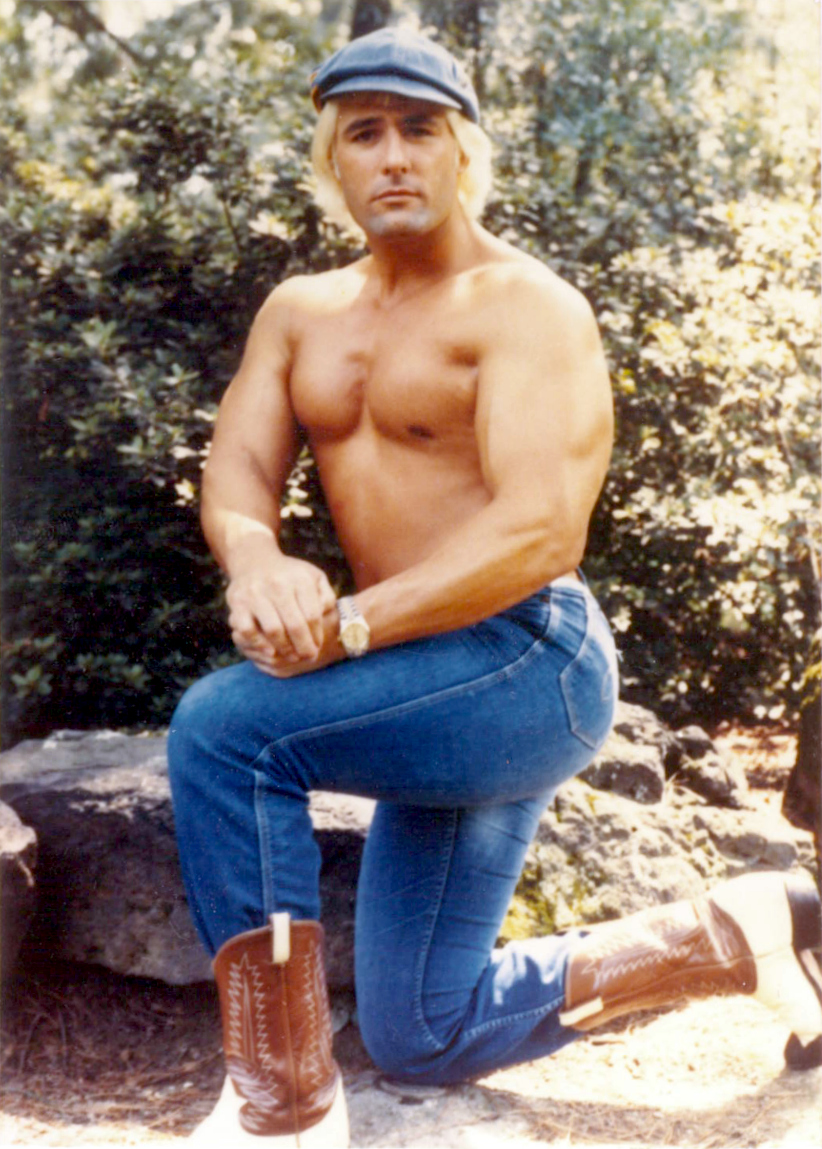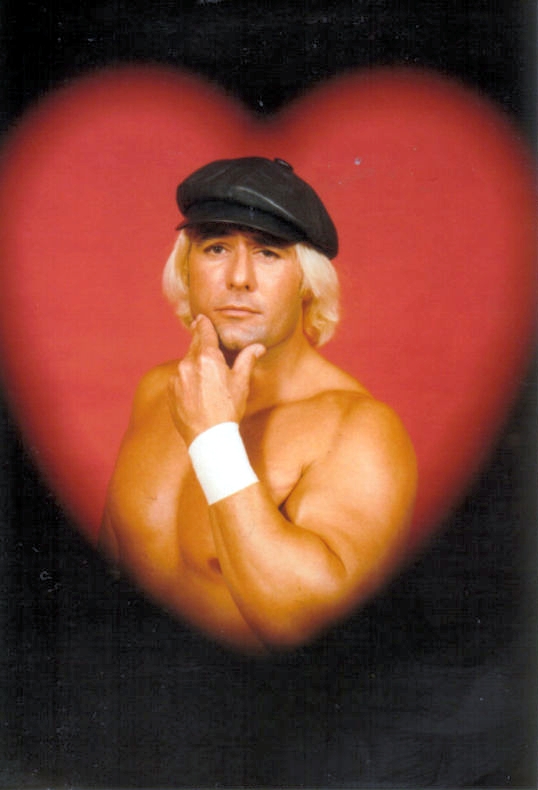 You're welcome.