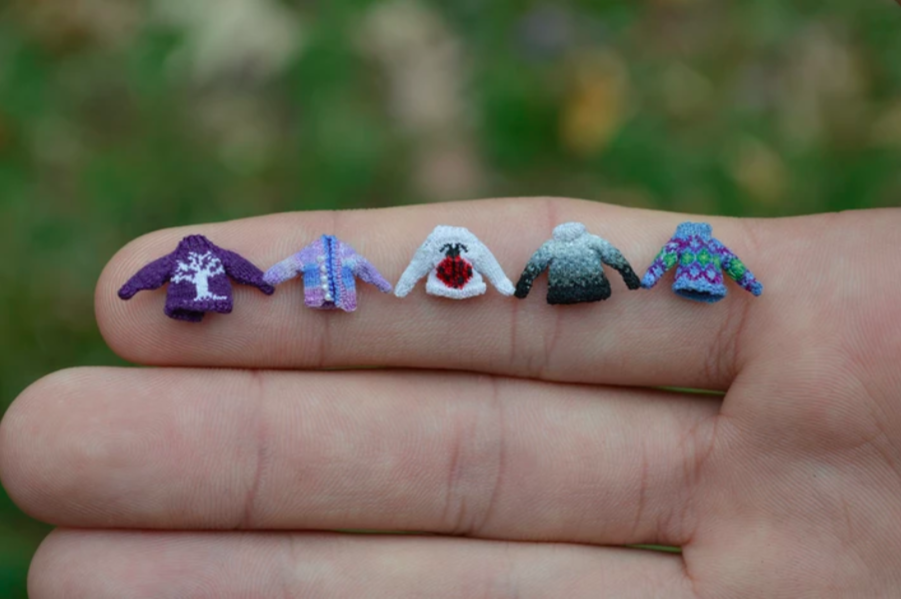 One Size Fits None for Althea Crome, the fiber artist who has been knitting miniature – and micro-mini – sweaters fit for a size range that we'll just call "ladybug (XS) to mouse (XL)." As if knitting a 5mm turtleneck wasn't hard enough, Crome's designs are often imbued with varied, intricate artistic symbols inspired by a vast range of cultures and time periods, be it a Celtic knot or a nod to Pop Art; ancient Egyptian mythology or Greek amphorae.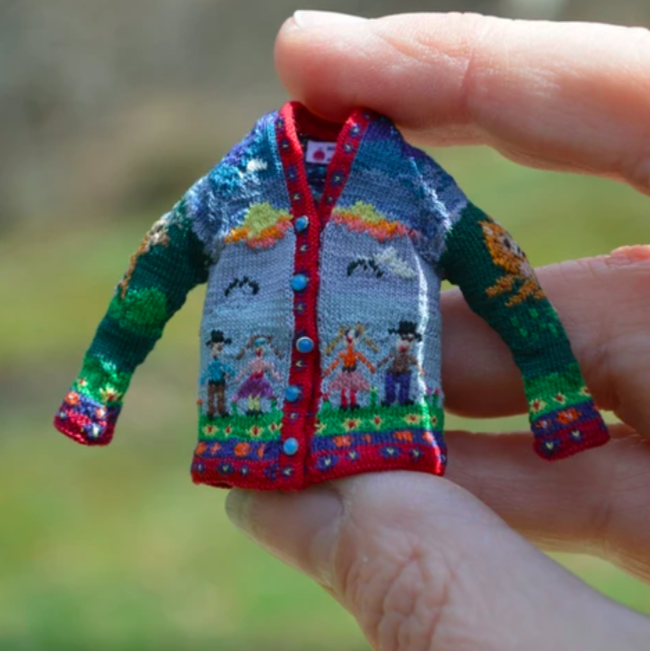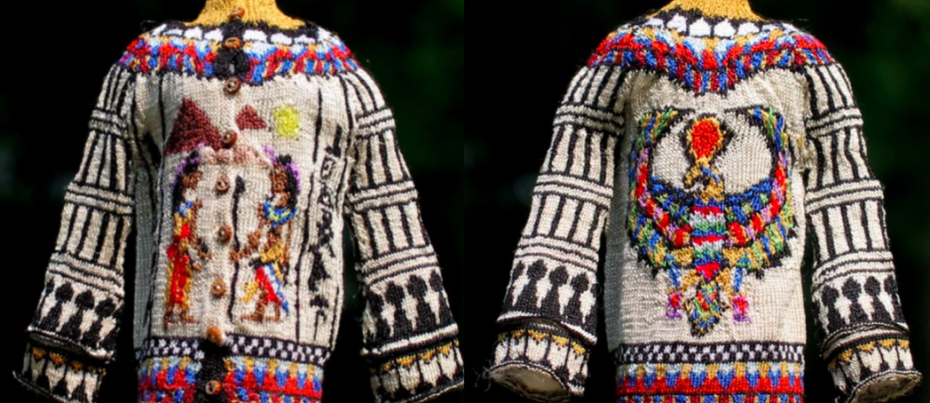 Crome uses a fine silk thread and fashions her own knitting needless from surgical wire. According to her website, they're sometime as small as 0.01 inches and can "accommodate more than 80 stitches per inch."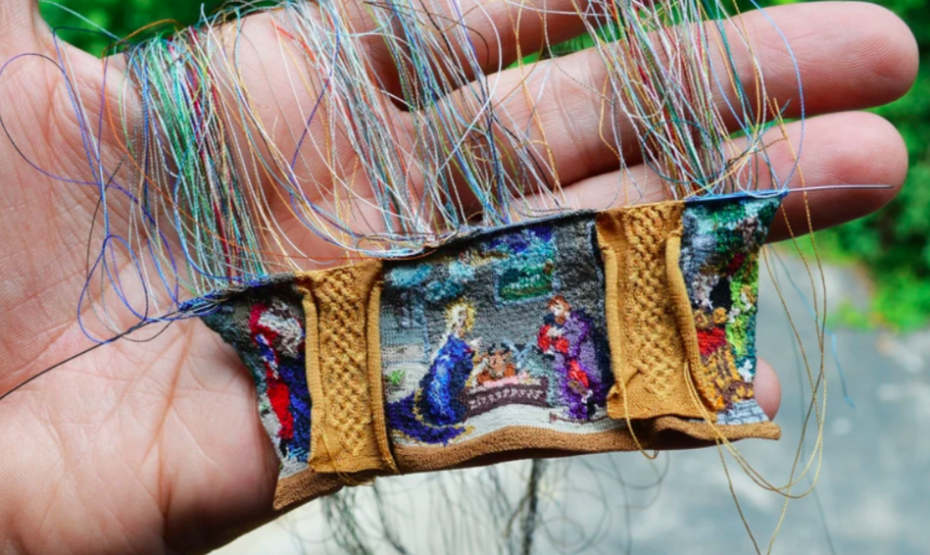 The Indiana-based artist has pulled inspiration from Andy Warhol, Japanese Kimonos, and ugly holiday sweaters; playing cards, Picasso, and the classic fishermen knit…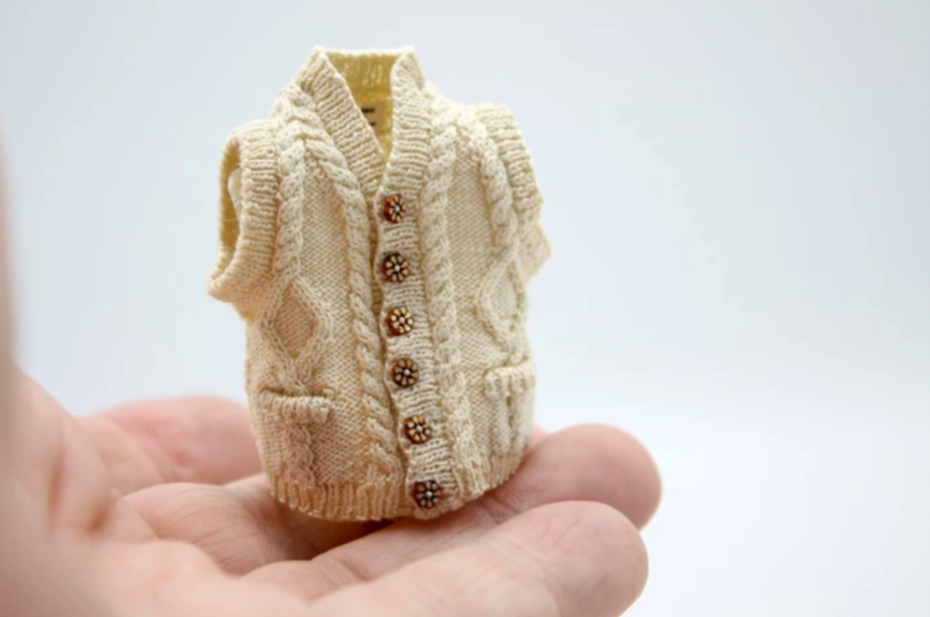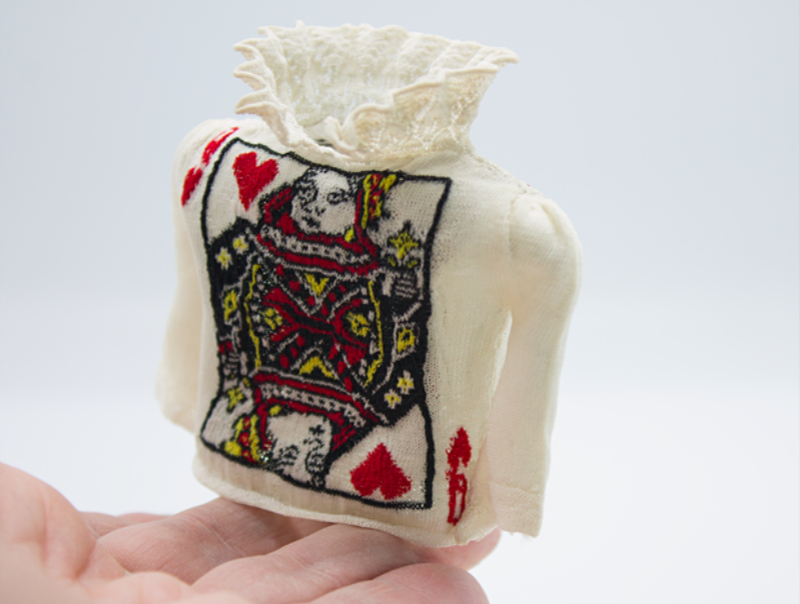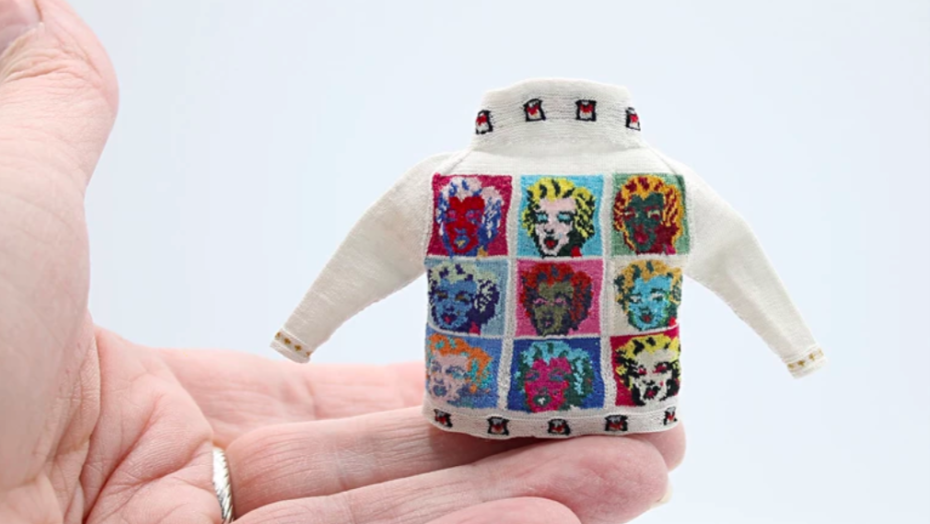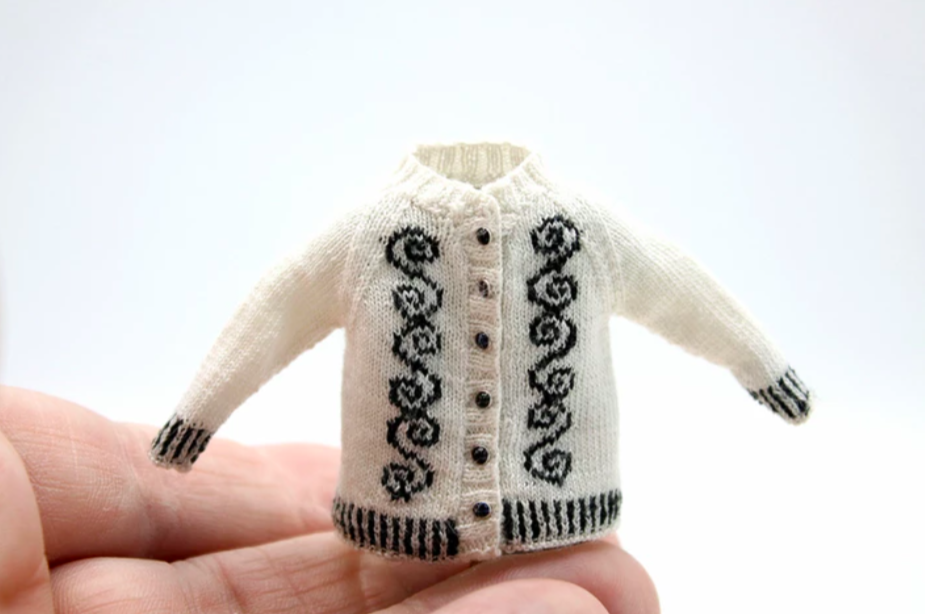 "This is the first in a series of Asian inspired pieces I plan to create," she writes about her latest 1/12 scale kimono-inspired piece. "This design is based on an Edo period kite. The samurai on the back is knit with over 20 different colours and all together the kimono has approximately 30,000 stitches.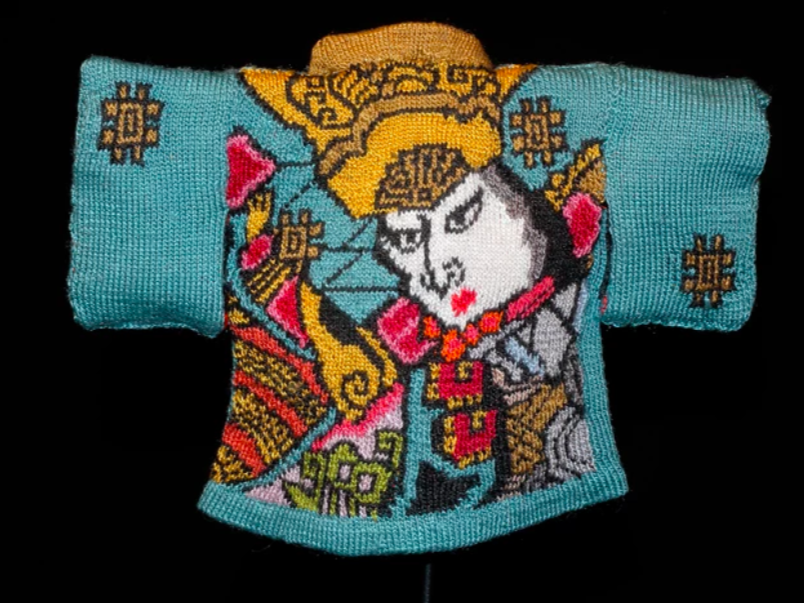 "My Ancient Greek gloves are probably one of the smallest pairs of knitted gloves in the world," she writes about her Antique knits, "They feature images of a warrior on the left and a crane on the right."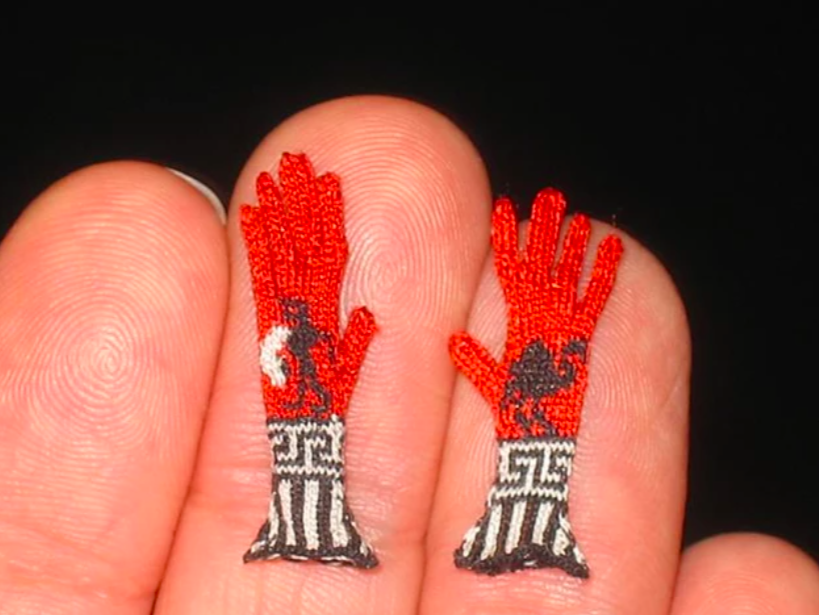 Naturally, they come as a matching accessory with a sweater whose neck mimics the curve of Ancient Greek vases.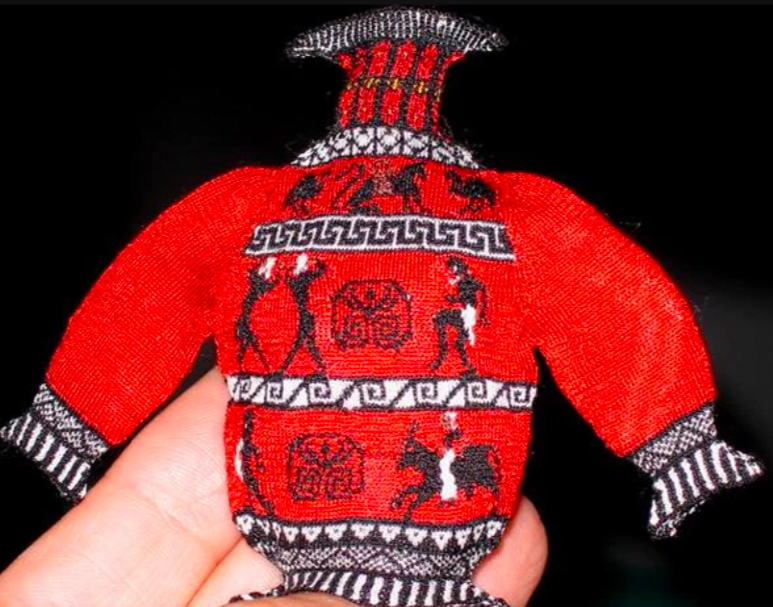 The entire ancient Egyptian cardigan is woven with jewel tones, and its front has a depiction of the sky goddess "Nut" welcoming King Tut into the afterlife, backdropped by the Pyramid of Giza, while the back features a design inspired by an ancient Egyptian falcon amulet.
Most of Crome's pieces range from 5mm-1.5 cm, and are actually available for purchase online. The price tags can run over a thousand given the intensive artisanal work…so just don't shrink them in the wash.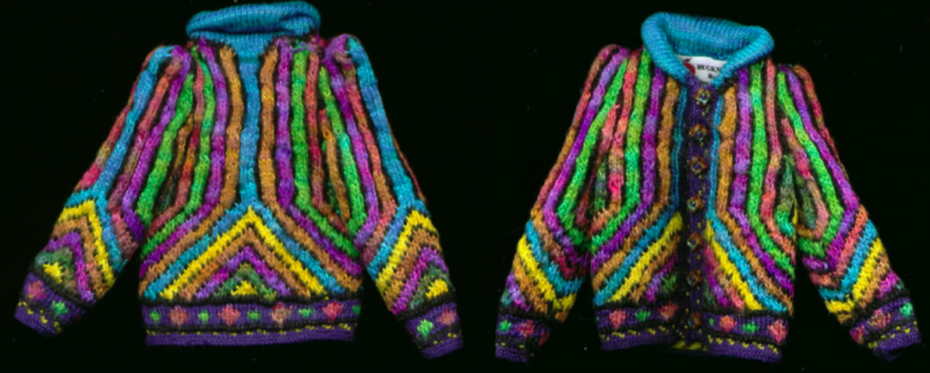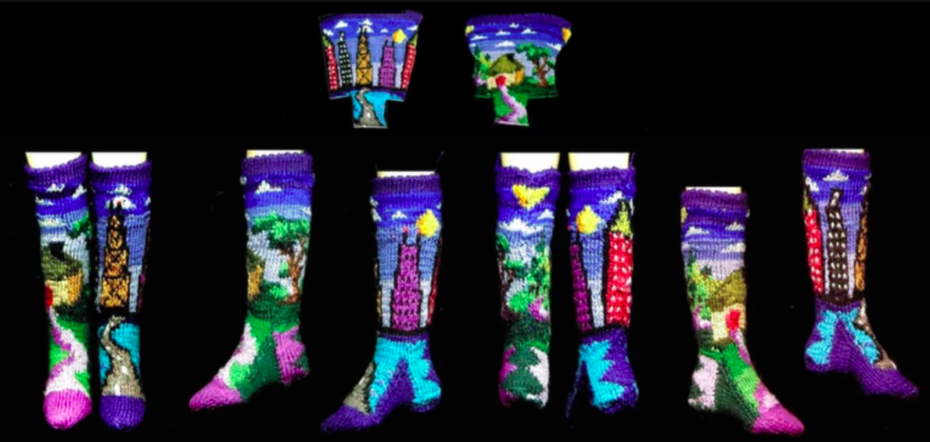 You especially don't want to shrink her mini miniature sweaters. Yes, you read correctly – they get even smaller. Crome calls them her "nano sweaters," and they have a pretty unique source of inspiration. "I started knitting these during the 2004 Olympics," she says, "I was particularly inspired by the athletes and their desire to test their physical and emotional limits. So many of them seemed willingly to struggle through almost unbearable physical strain to answer what seems a universal curiosity, 'How fast, how long and how far can you go?'"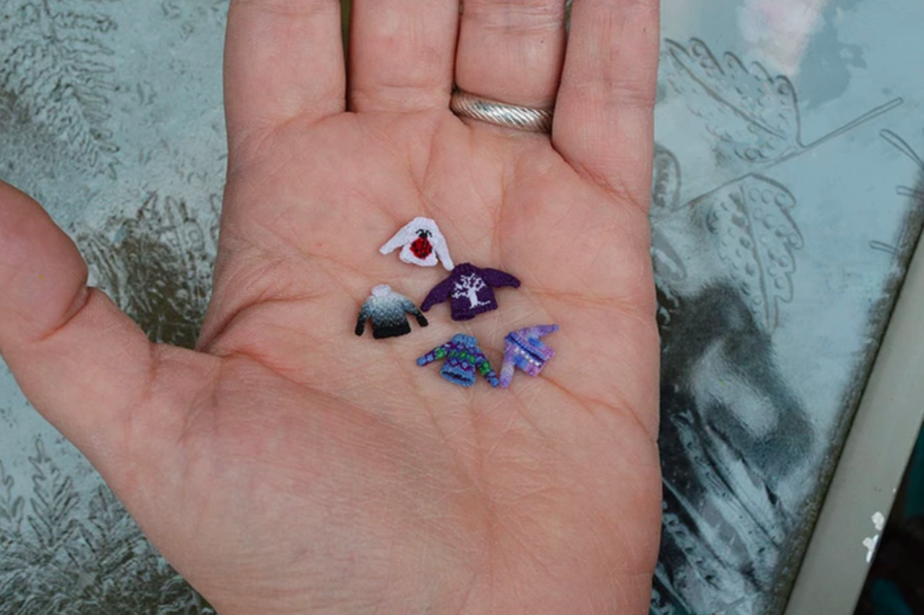 Crome version of perseverance was turning a sweater out of a 0.0010 wire, making mini masterpieces no bigger than a dime. She's also passionate about sharing her work and craft, and in addition to taking part in various expositions over the years teaches workshops so that you, too, can make the perfect sweater for your pinky finger.
Visit Althea Crome's website to learn more about her work.