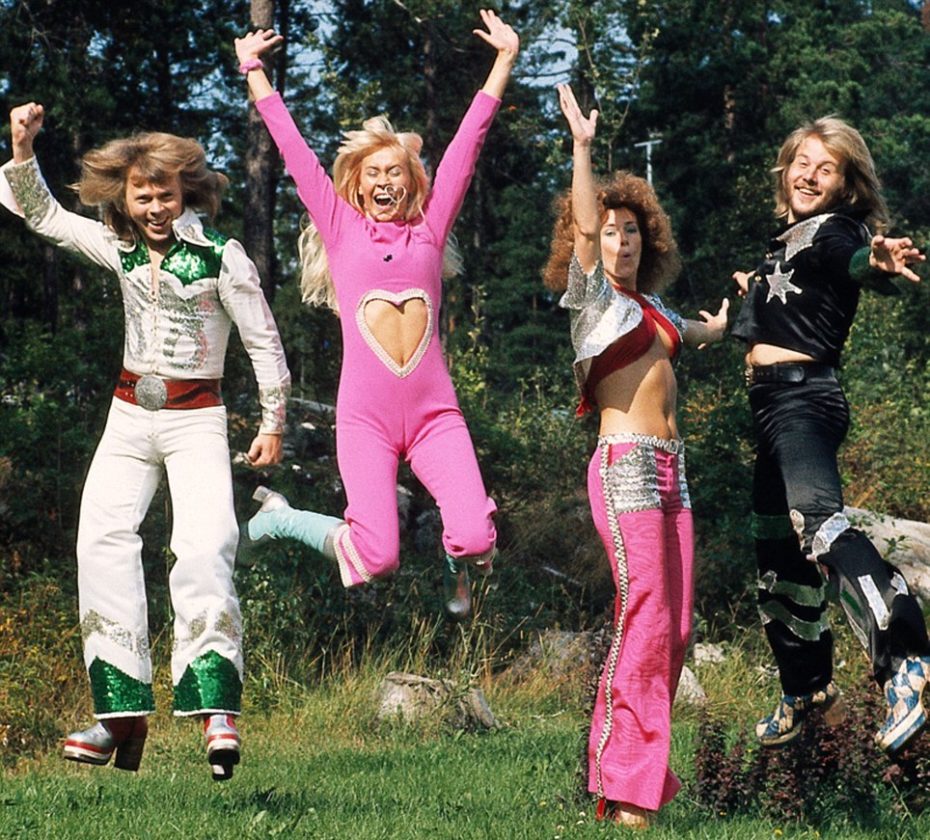 What do house cats, Euro pop, and the ingenious tax savvy have in common? Owe Sandström, that's who. As the flamenco-dancing-zoologist-designer behind the costumes of ABBA, Sandström certainly played his part in helping the Swedish supergroup reach fame in the 1970s – where they have remained ever since. In fact, a deeper dive into the 500-and-something outfits he made for the group isn't just a glittery walk down memory lane, but key to understanding what was – and remains – the super troopers' cultural staying power…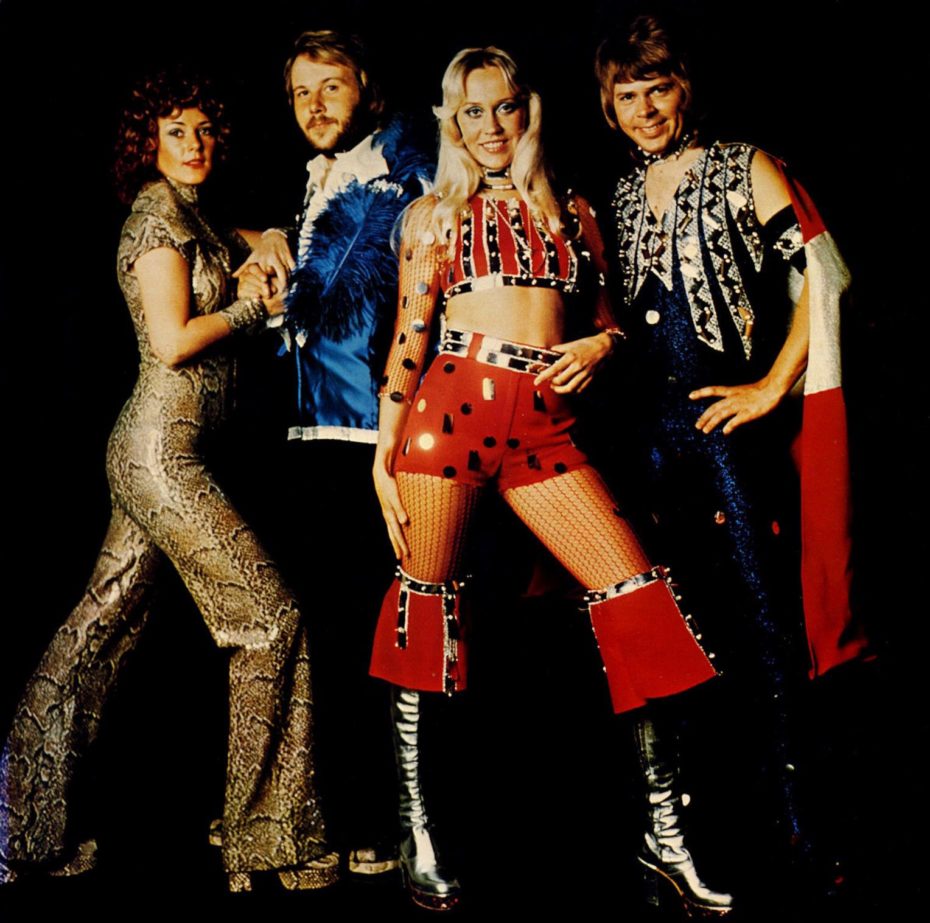 Before we bust into ABBA's closet, we have to ask for the near impossible: wipe your brain of all the fabulous, pop-culture awards show and tour outfits you've seen over the years. Meaning, Björk with her swan dress, Lady Gaga in anything. Only then can you can start to imagine how utterly wild ABBA's outfits were almost half-a-century ago, starting with their breakout moment at the 1974 Eurovision song contest, when they sang a new little diddy called "Waterloo." Members Agnetha Fältskog, Björn Ulvaeus, Benny Andersson, and Anni-Frid "Frida" Lyngstad were a feast for the senses in their silver platforms, ruffled collars, and a blue number that we'll just call pantaloon pirate chic.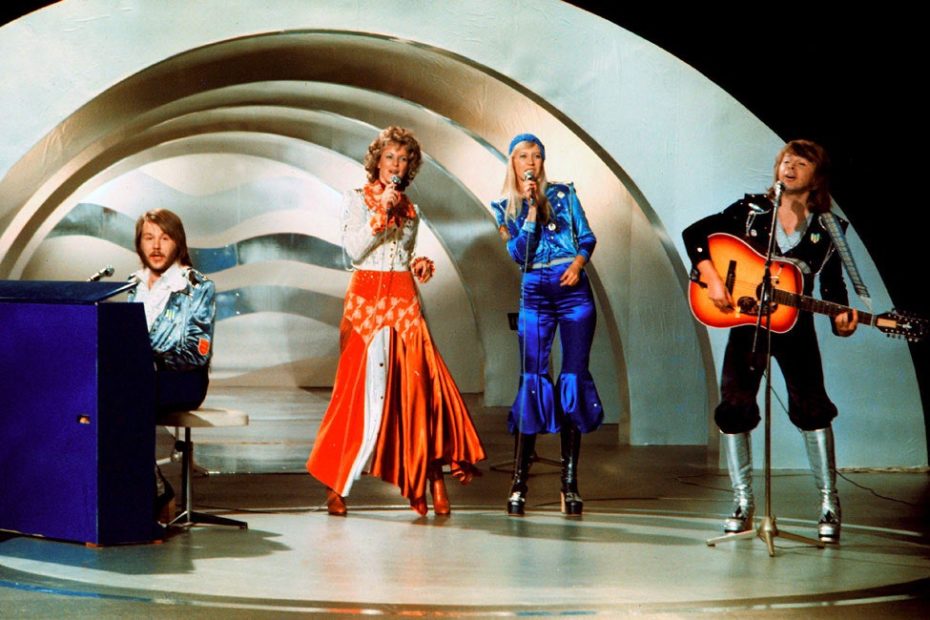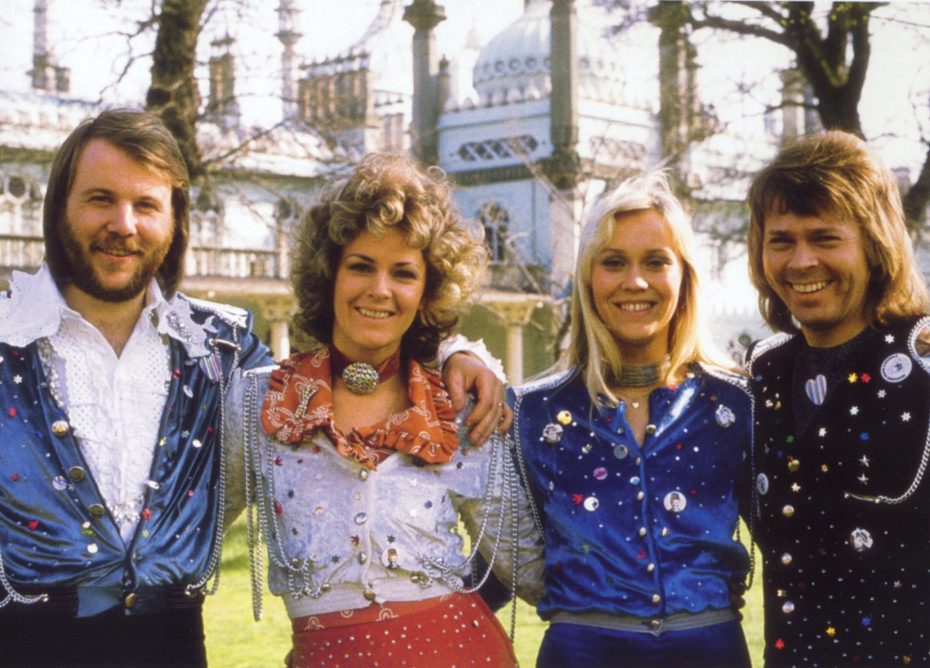 In the early 70s, the group met Owe Sandström, a young teacher of zoology by day, and costume designer by night. In this wonderful 1999 video interview for TFM, he recalls meeting Frida Lyngstad for the first time at a theatre company…
At that point, Sandström, had been commissioned to create outfits for the company as well as other rising stars of the time. But with ABBA, the creative match was truly kismit – and he would go on to become the sartorial architect of the ABBA universe.
Chances are, every disco-centric, ABBA-inspired Halloween costume you've ordered on Amazon over the years can be traced to Sandström's magical brain. "My inspirations came from everywhere," Sandström told The Syndey Morning Herald, "the northern lights of Scandinavia. The latin boleros and flamenco pieces in Chiquitita and Fernando." But it turns out, there was also a method to the madness. Thanks to a Swedish tax law regarding costumes, ABBA's stage clothes were outlandishly-designed on purpose…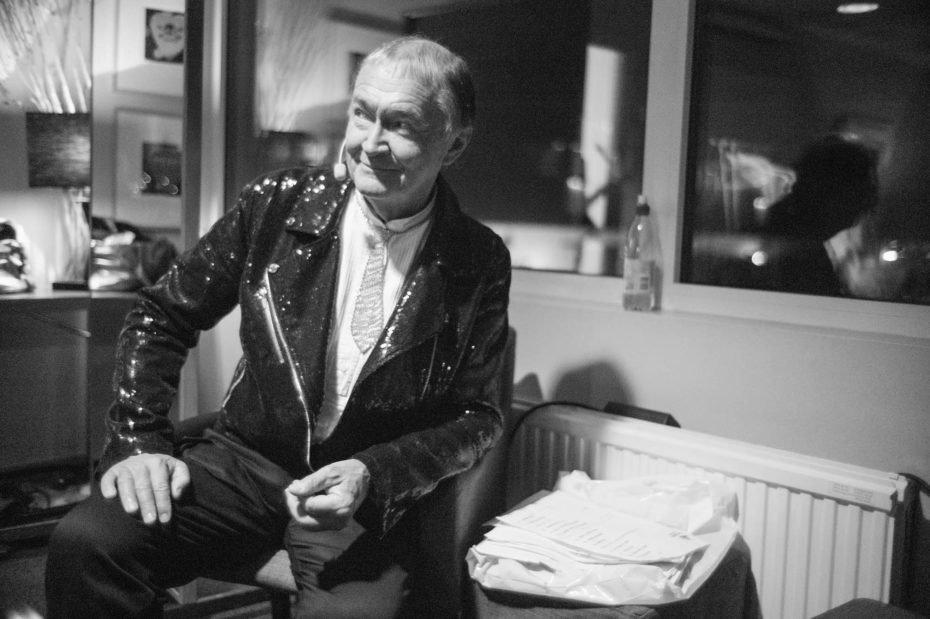 According to the law, as long as the outfits were too impractical for everyday wear and couldn't be worn outside a performance, they were tax-deductible. The group didn't tour often, but when they did, they required at least two or three copies of each outfit to be sent in staggered formation to their various venues. Add in the additional outfits for background dancers and such, and you've got quite a production tab running. The legal loop hole thus encouraged Sandström to make ABBA's costumes as colourful and unwearable as possible.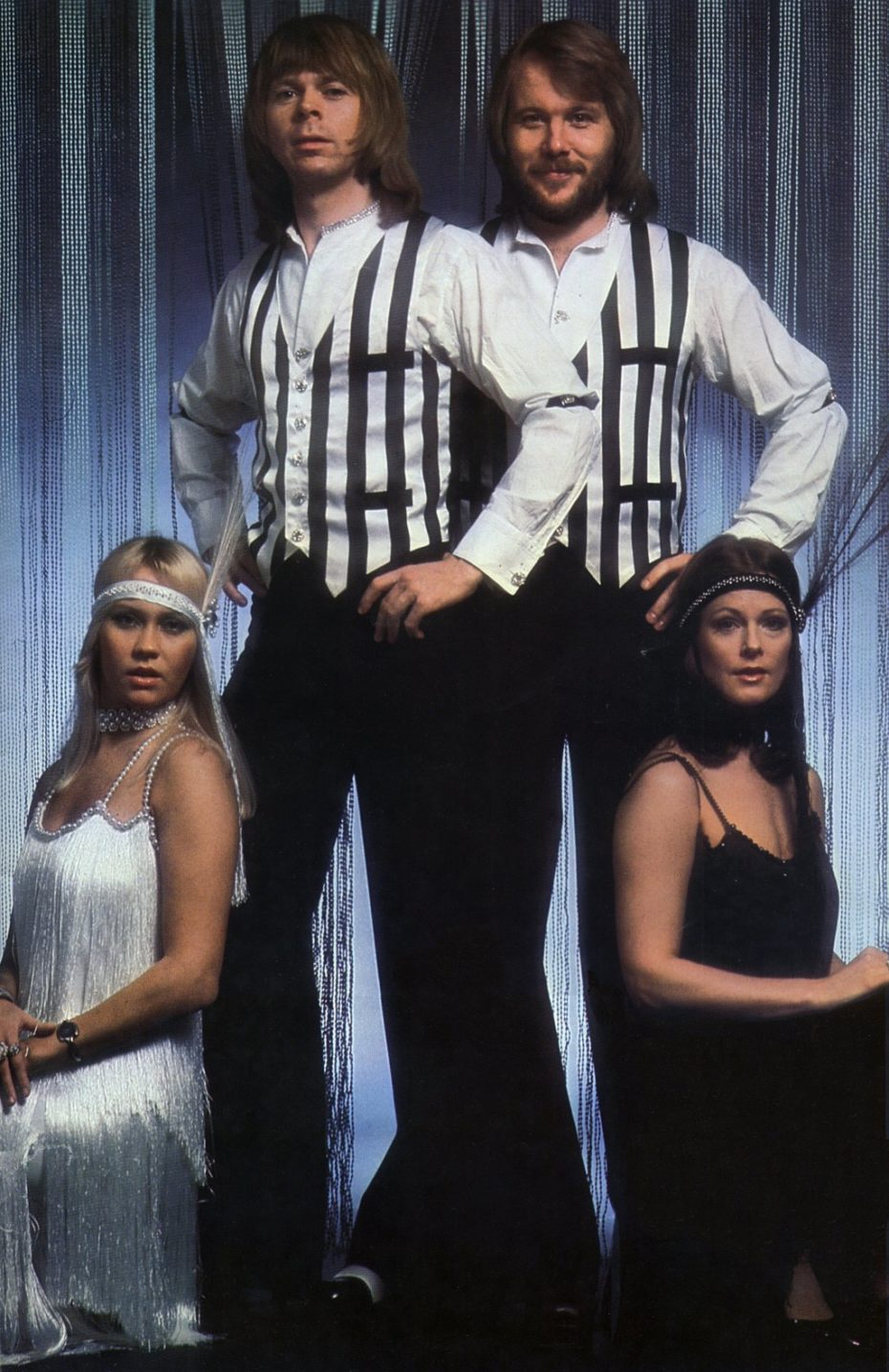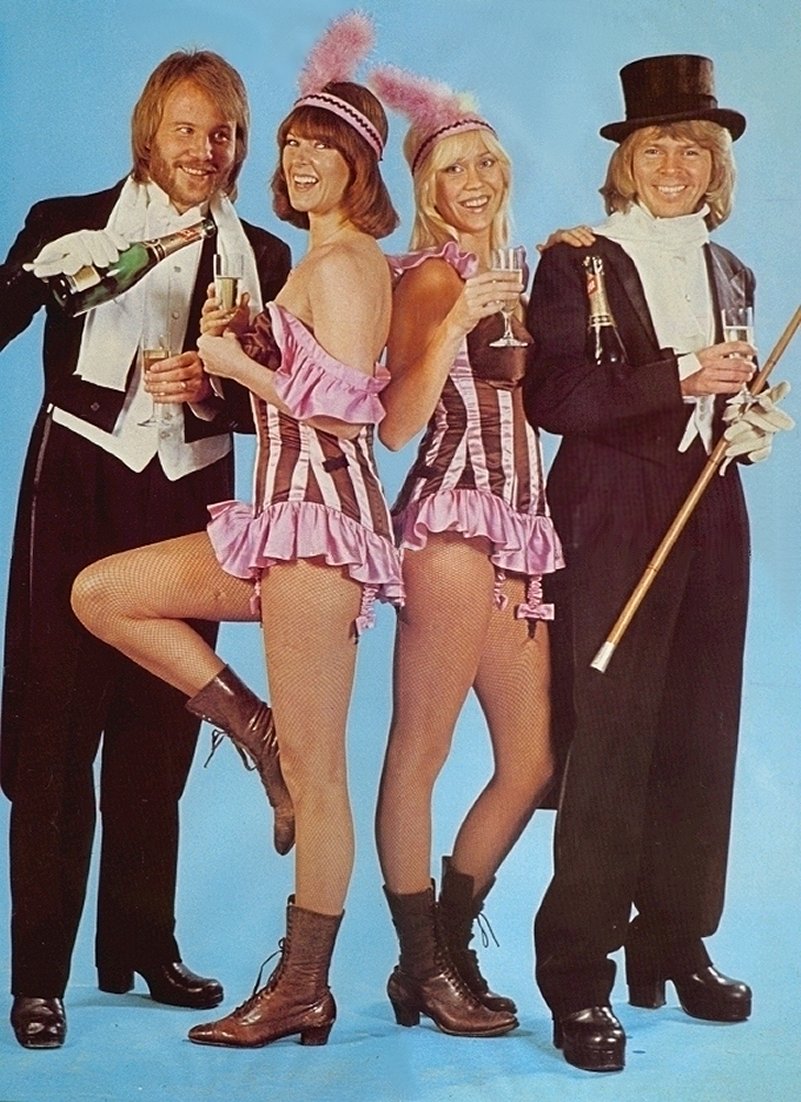 Given the breadth of their outfit changes, it's surprising to learn that ABBA only ever spent three months away from home on tour. But as a band that was (famously) made up of two couples with their own burgeoning families, staying close to home was a priority. So while many of these outfits were made for stage, they were also made for promotional shots.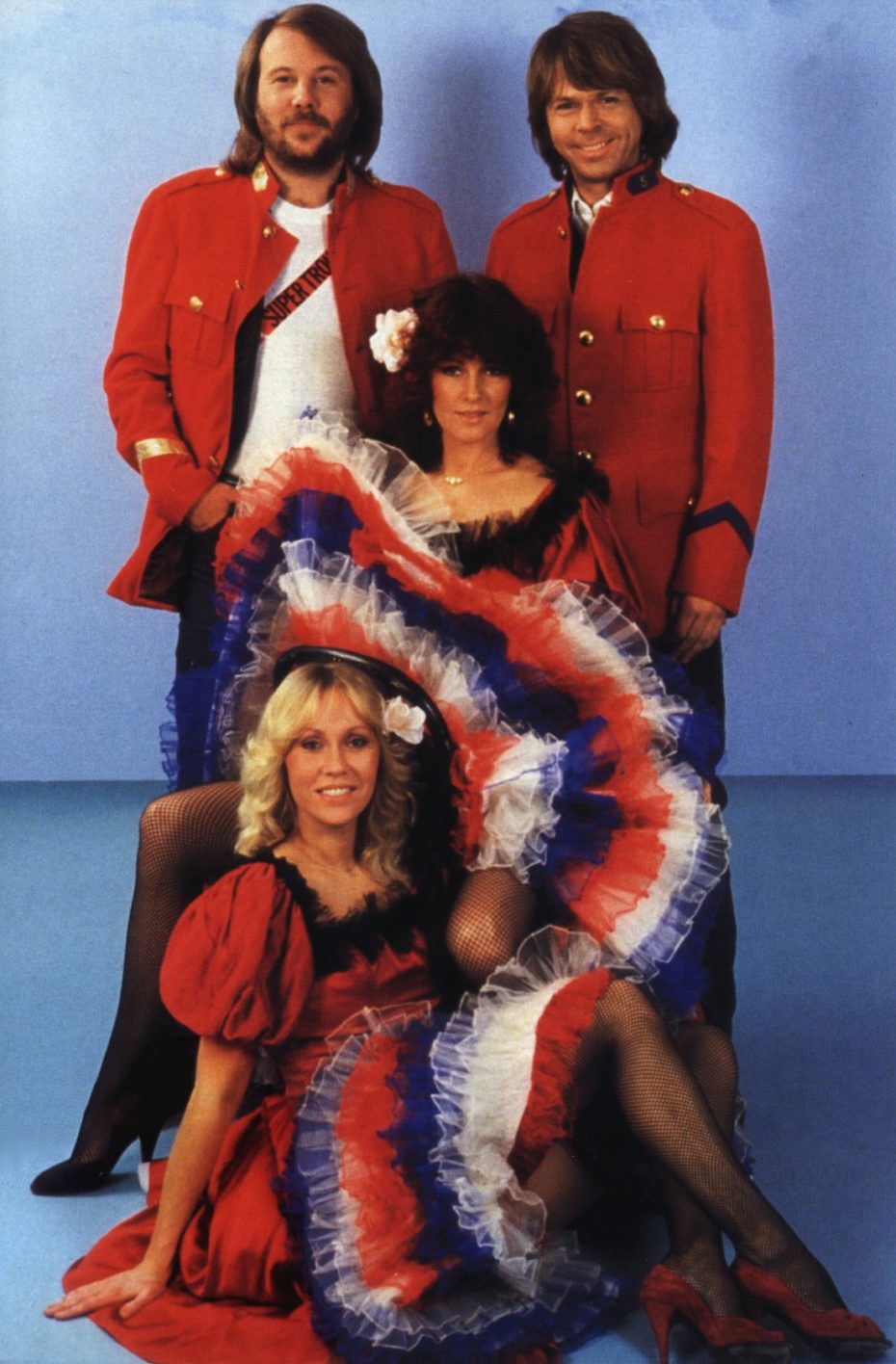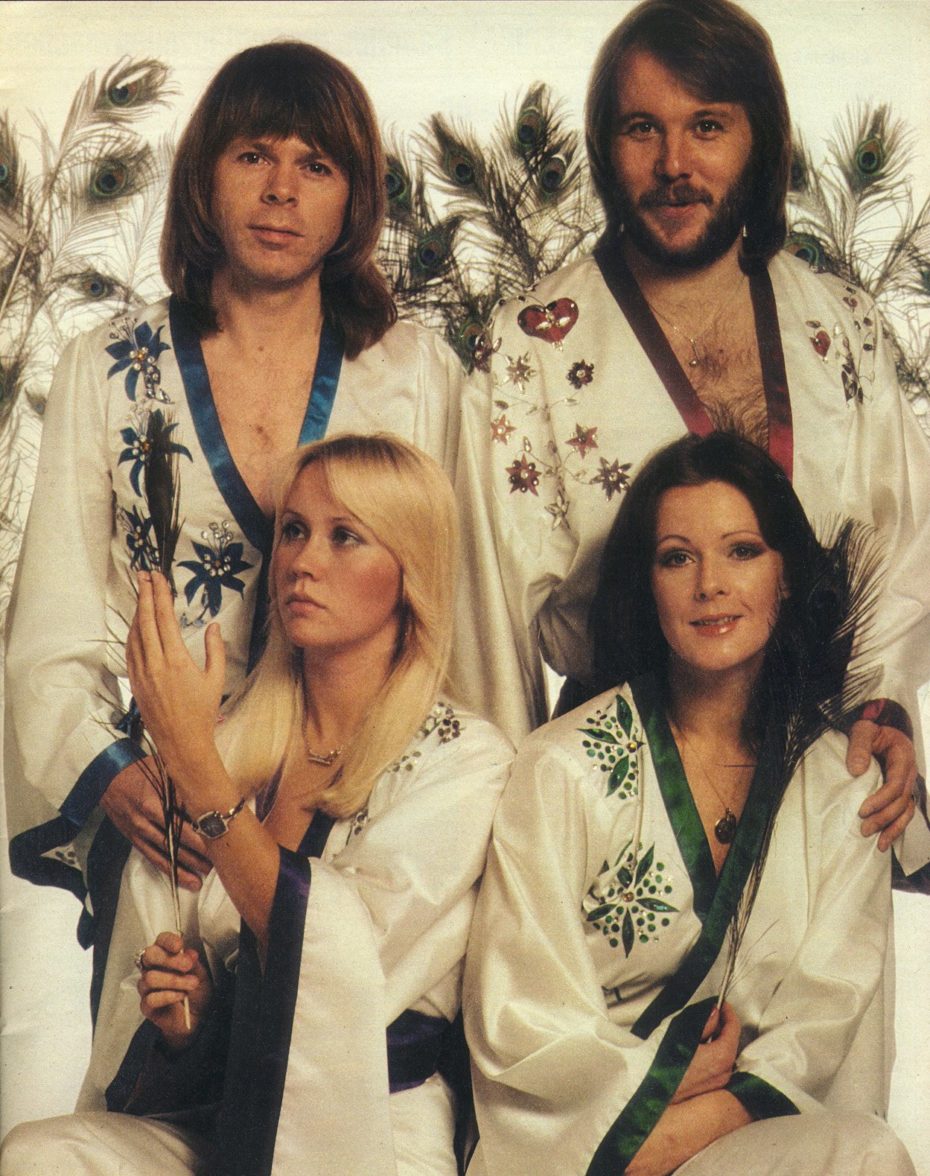 The track "Money, Money, Money" looked to the opulence of 1920s flappers. "Super Trouper" required troop-esque outfits, and a show in Japan resulted in kimono-inspired robes with "little Swedish flora." You can actually purchase a recreation of the komono-inspired pieces on their website.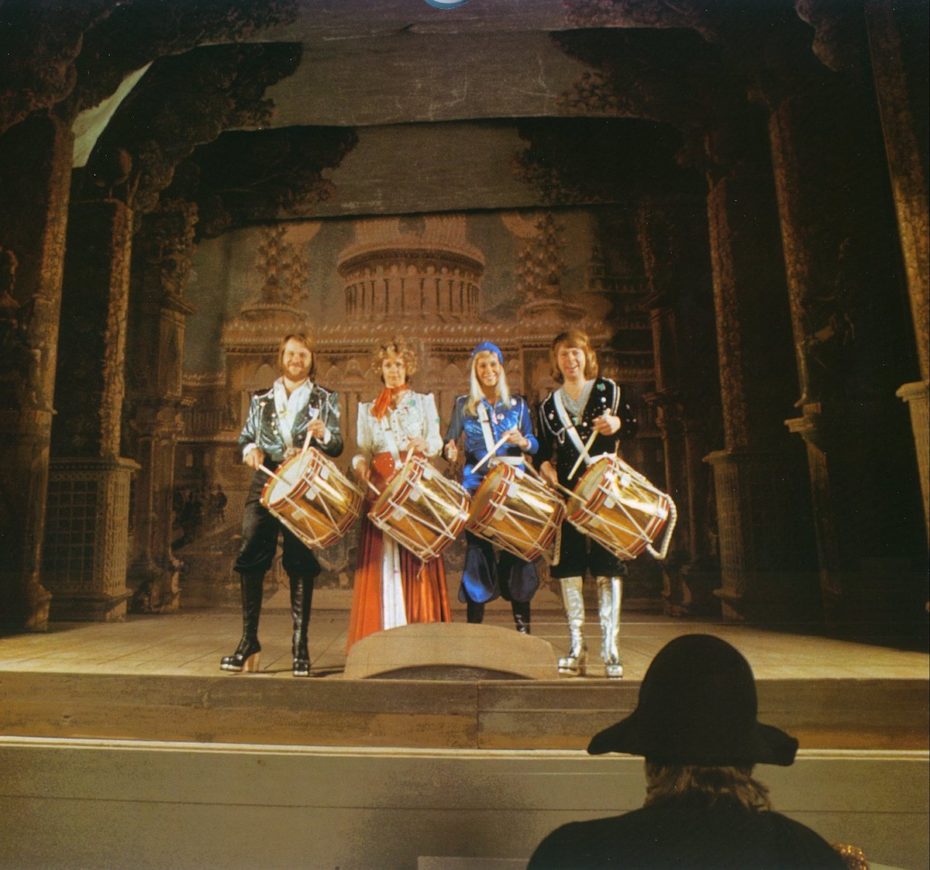 Unlike so many pop acts before them, ABBA's design process was a collaborative "all hands on deck" situation; Lyngstad was an excellent seamstress who always put in her two design cents, and every outfit required group brainstorms with Sandström to make sure the clothing spoke to messages of the song. Fältskog's favourite shirt, for example, was of a loveably wonky, hand-painted hare by a crew member for the group's "Eagle n Fox" number: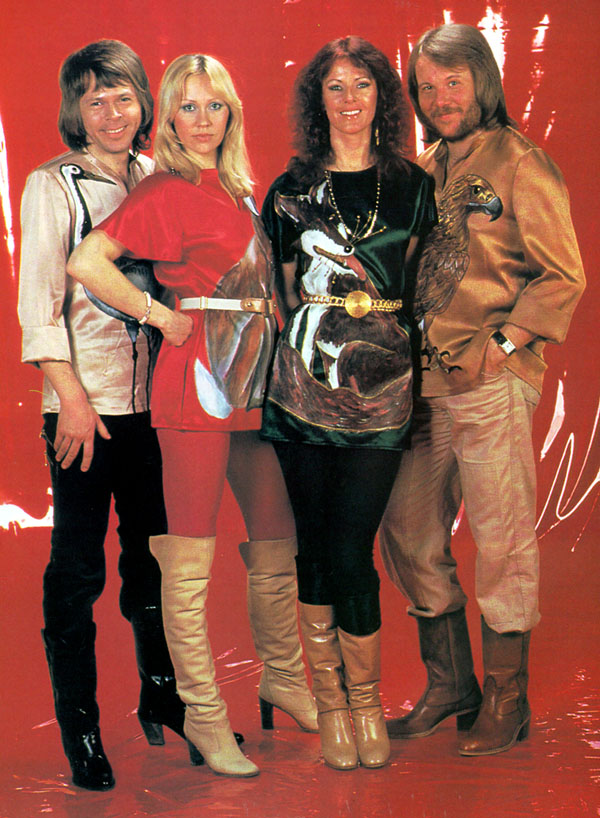 Therein lies the recipe for an ABBA outfit: equal parts clear visual metaphor, kitsch, and (often) animal. Sandström was crazy about animals – still is. He's a learned Zoologist, able to wax poetic about the importance of both sequins and plankton alike in interviews on his creative ethos. His list of accomplishments includes, but is not limited to: speaking five languages, training in meteorology, and rounding out his masters in zoology with emphases in botany, marine biology, chemistry, cultural geography, and genetics. Currently, he leads tours through the Galapagos Islands and teaches high school level courses on tropical animals at Spånga Gymnasium in Stockholm, Sweden. Where he ever found the time to sew is beyond us. Most curiously, he also "runs his own private zoo of 1,200 animals divided into 100 species," according to the aforementioned piece for the Sydney Herald.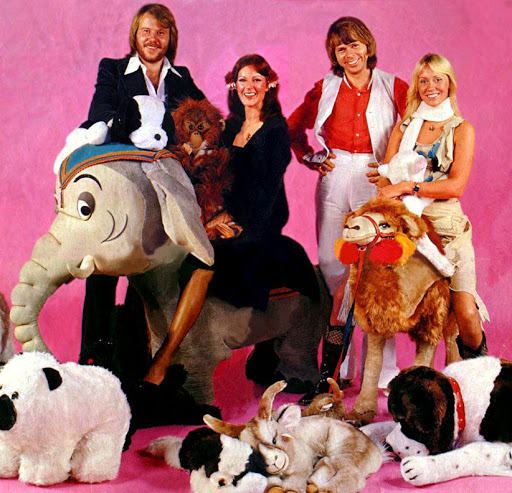 "My own [Burmese] cat was allowed to stand in as a model," he told Folkbladet in 2009 regarding another iconic look: those hand-painted Cat Suits. "Animals have inspired me so much in general," he says, explaining how the women wanted to embody a "tiger-like" energy during in their next look. In true Sandström fashion, the outfits – the colour of the Swedish flag – were made a nod to their culture, without going full Nordic folklore.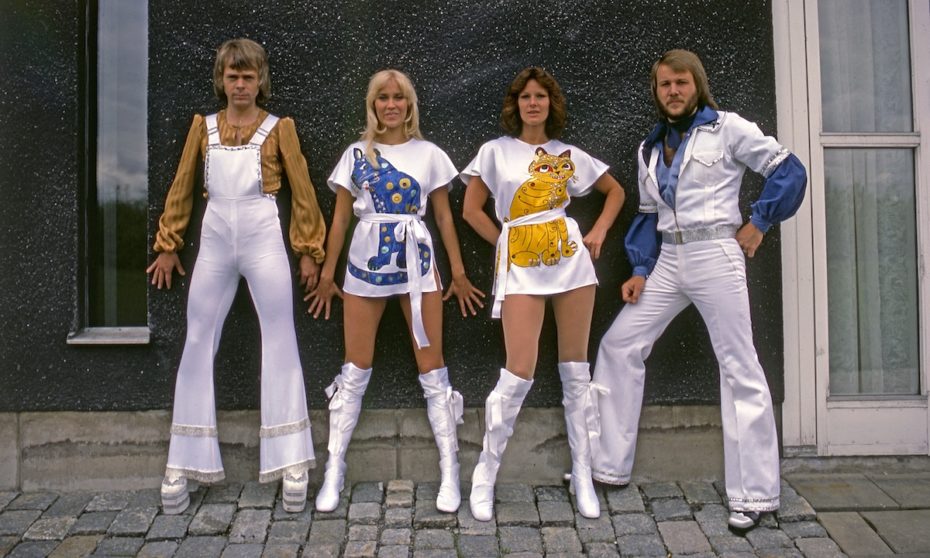 The look is so iconic within the ABBA fandom, you can get a Cat t-shirt on their website.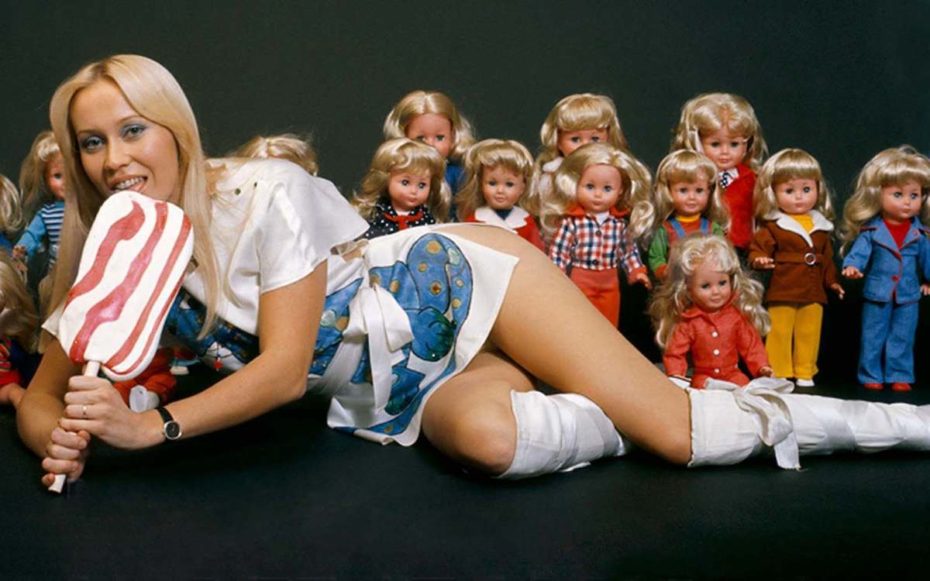 At this point, you're probably finding yourself in one of two camps on Sandström's designs: Love It, Hate It. You're not alone. "I must admit from the beginning, being ABBA's designer, it wasn't easy," he said at an ABBA Museum event in 2018, "It wasn't met at all by applause. People saw cats, flowers – they said, 'Lunatic! Is perhaps a circus show? A drag show?'"
"In my honest opinion, we looked like nuts in those years. Nobody can have been as badly dresses on stage as we were," reflected group member Björn Ulvaeus in his book, ABBA: The Official Photo Book.
The battle between artists and their label-endorsed image has always been a tricky area for musicians – and their adoring public – to navigate. At a certain point, even Sandström said he wanted to make sure the fame of Fältskog's frequently highlighted derriere wasn't superseding her musical talent, but rather, empowering and complimenting it. It's a refreshing concern to hear from within such an otherwise brutal industry.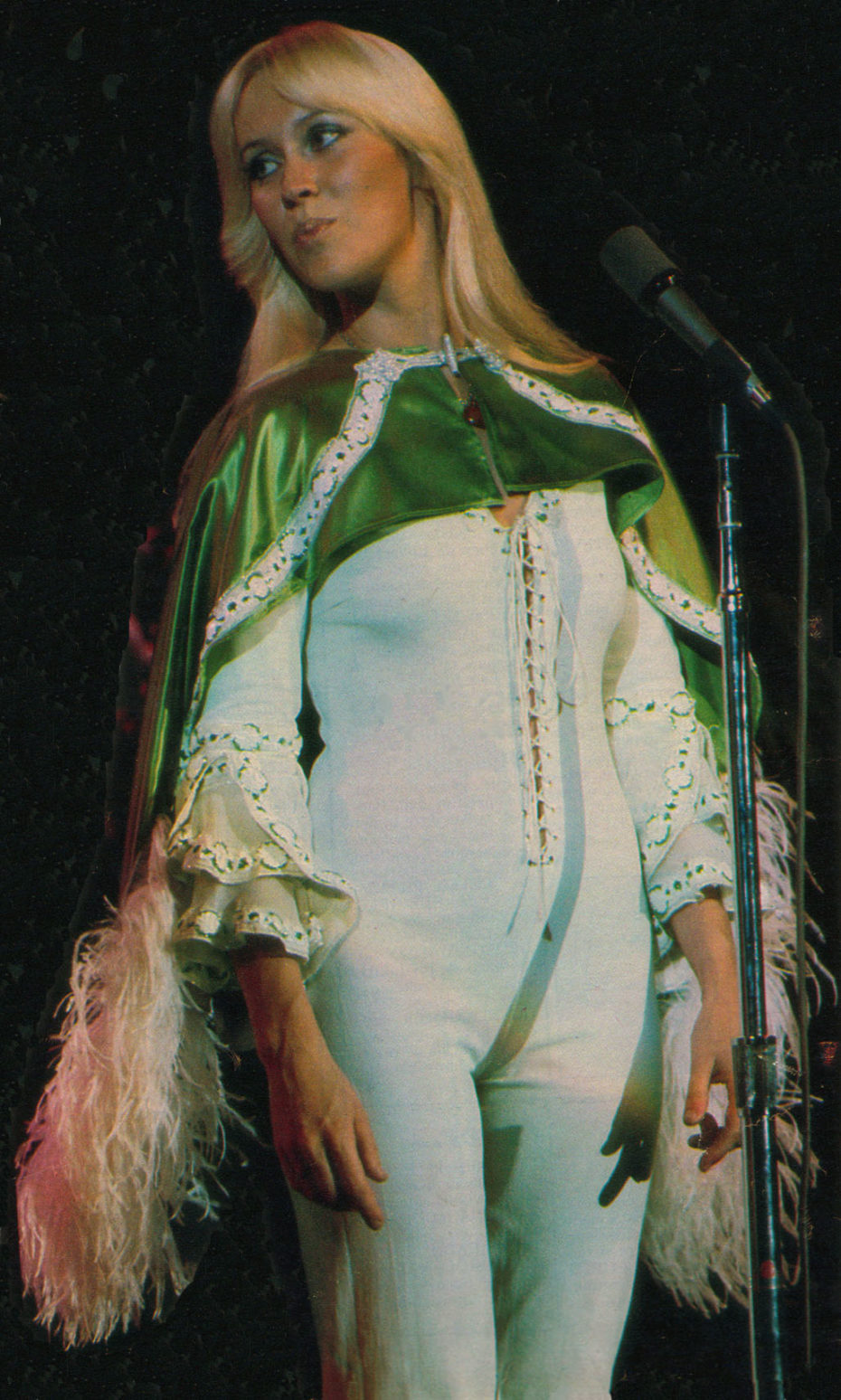 To say ABBA dressed crazy? Accurate. Poorly? We beg to differ. For a band that sang about disco-obsessed 17-year-olds, it was joyfully on-brand, and expressive in a way that's lent the group global cultural staying power. Initially mocked by critics, ABBA's songs on love, heartbreak, and ambition were meaningful precisely because they were immediate, catchy, and accessible – just like their outfits.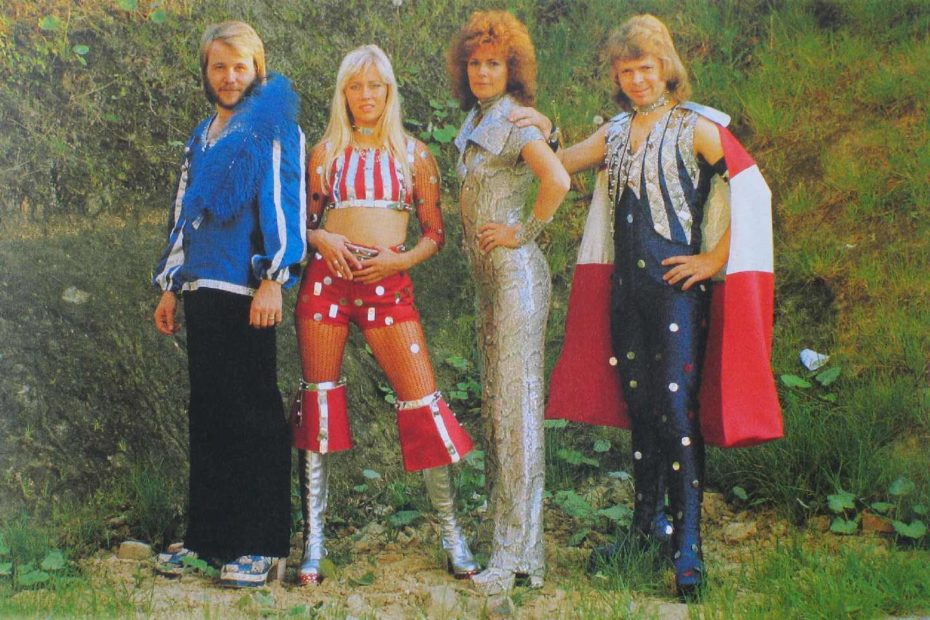 Over time, those "nutty" outfits became beacons of self-expression, evolving alongside the glam rock looks of Marc Bolan and David Bowie. In the 1980s, the songs founds new life as anthems for the Gay Rights Movement. In the 1990s, ABBA (then disbanded) stayed the grunge tide, and inspired a Broadway musical that has since been adapted into not one, but two Meryl Streep movies. You can even catch Mamma Mia! the musical in Japan: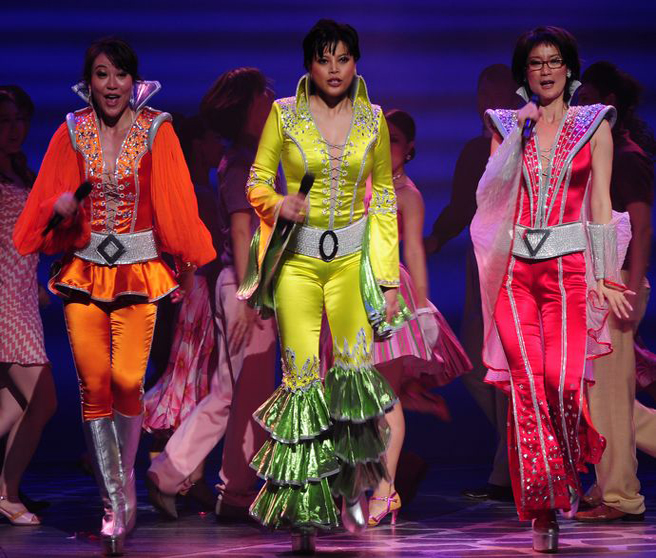 Many a pop star has begged to wear the archival pieces, says Sandström, but only Madonna was allowed to wear a copy of an original bodysuit for her ABBA-sampled song, Hung Up (2005). Otherwise, if you wish to see one of his creations in a contemporary setting, you've got to head to "ABBA The Museum" in Stockholm, Sweden.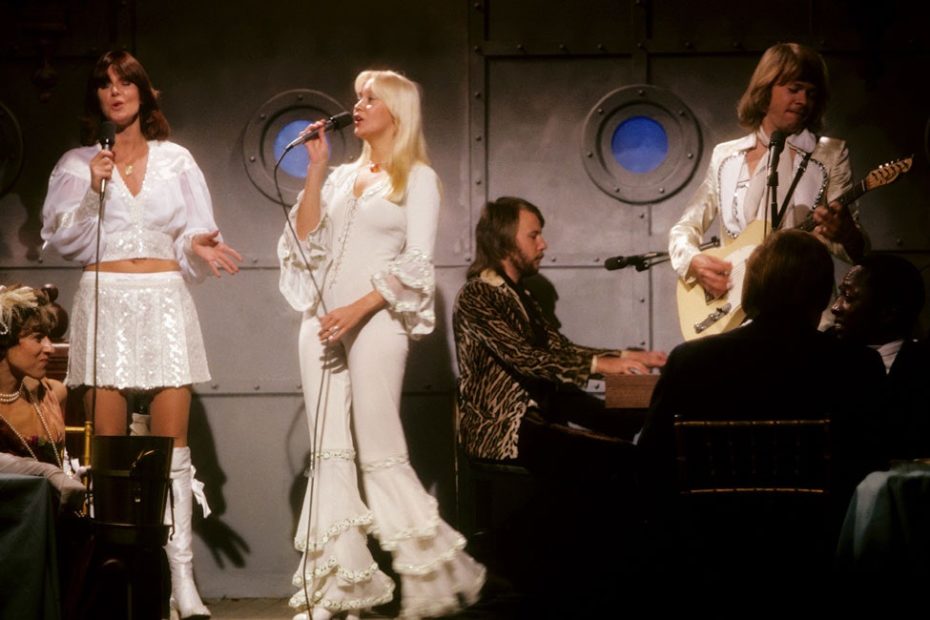 In recent years, arguably pop culture's most unsung designer, Owe Sandström appears to be busier than ever on the touring circuit, speaking fondly about his journey with ABBA. "All the critics in London said, 'Stop this, this isn't going to be anything at all.' […] Only Lady Gaga would've love it at the time, but she wasn't even born […] Today, when the costumes are not at the museum, they're national treasures. Am I proud? Yes." Finally, it seems: The Winner Takes It All.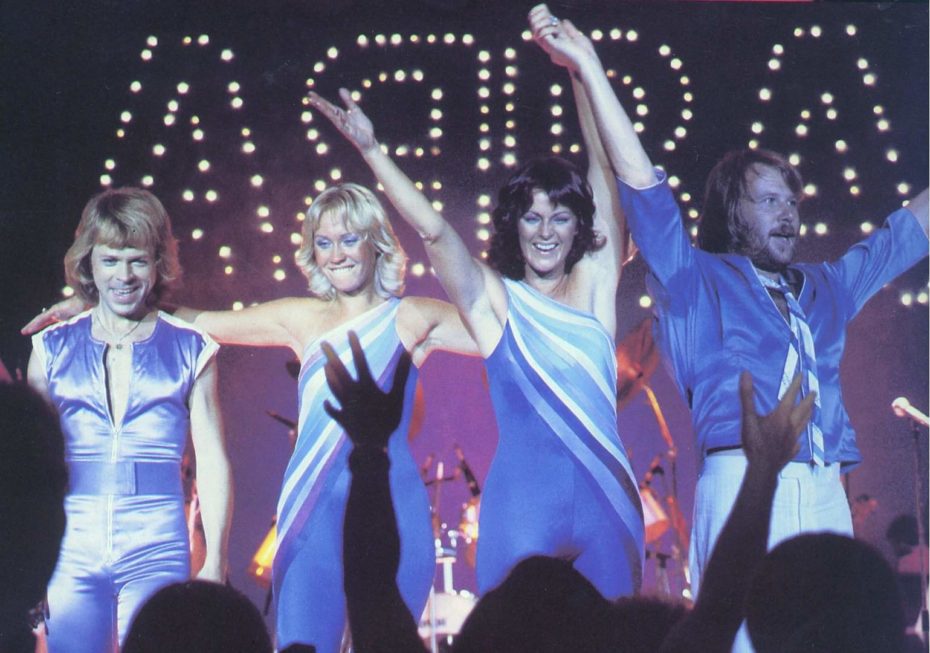 And now, for a special treat, we'd like to leave you with a delightful fashion parade courtesy of some lesser-known Swedish bands, whose outfits also appeared to be tax deductible.
(Collected and uploaded to the almighty internet by Herr Dryck...)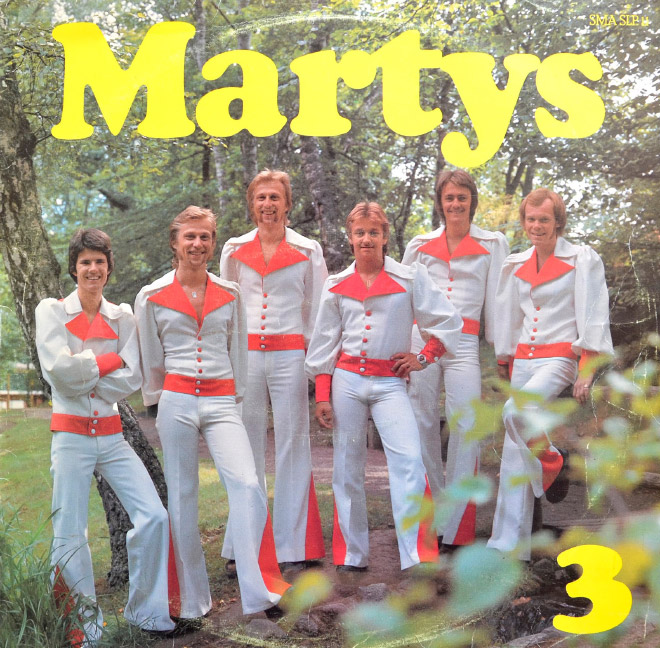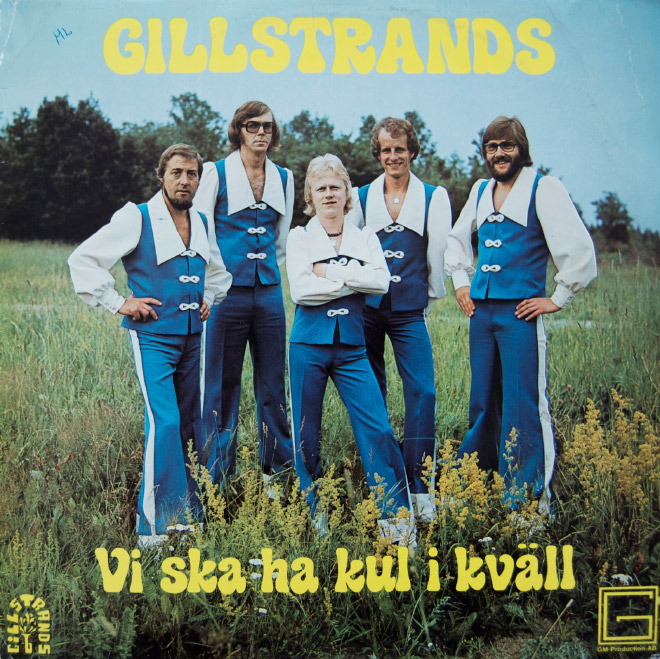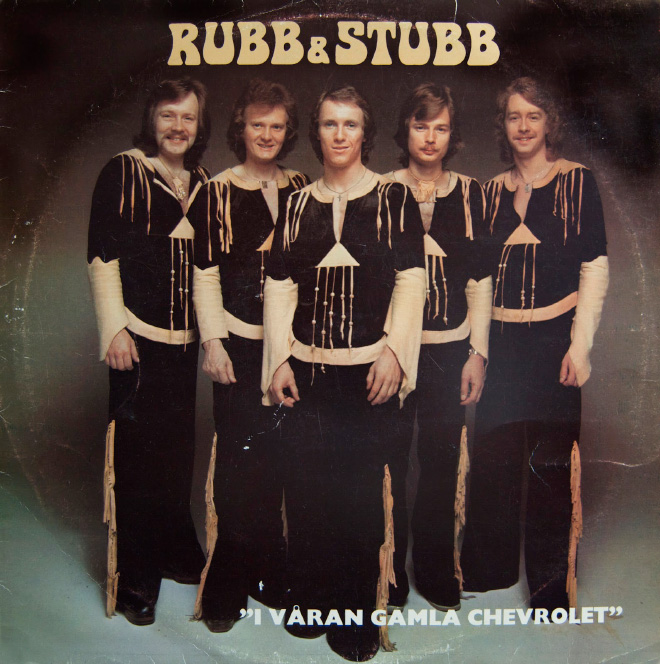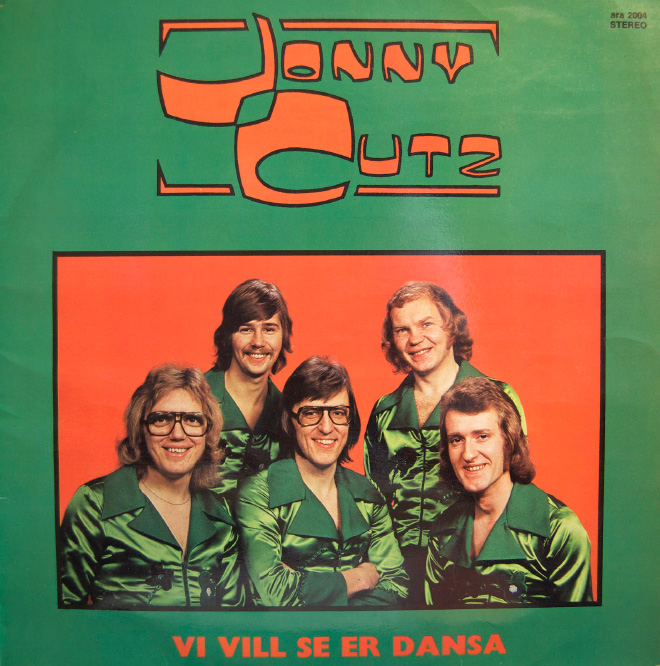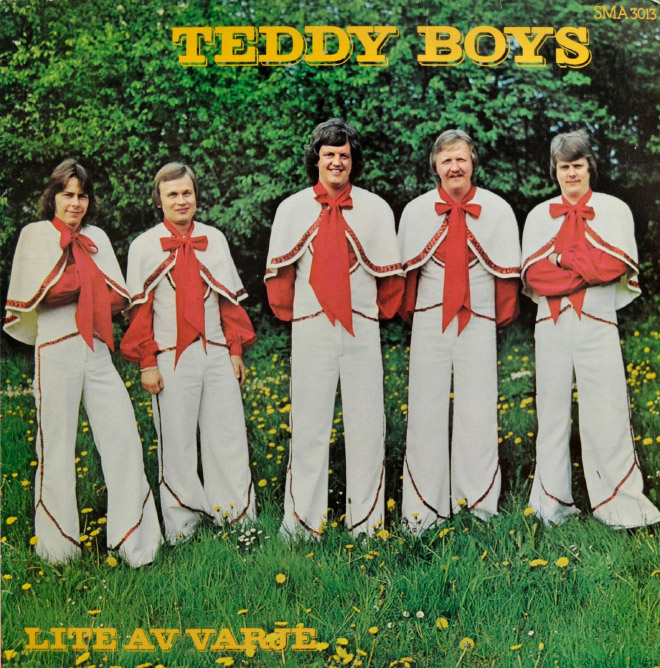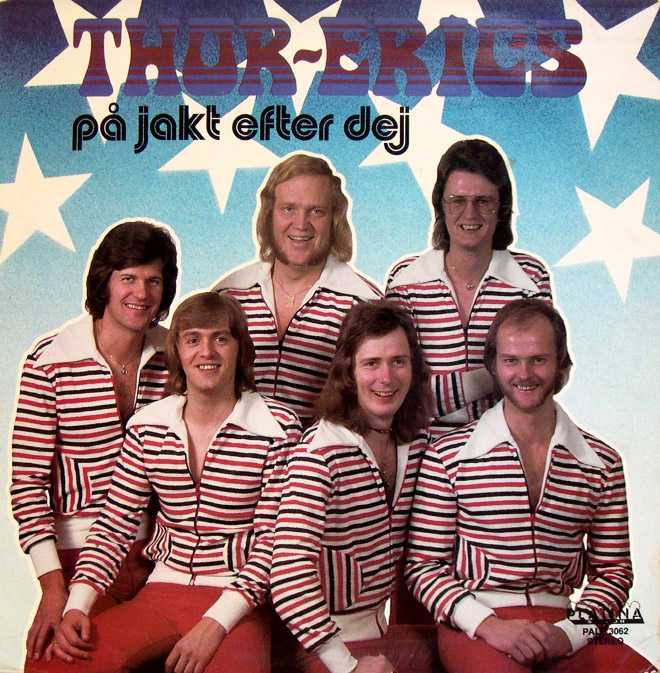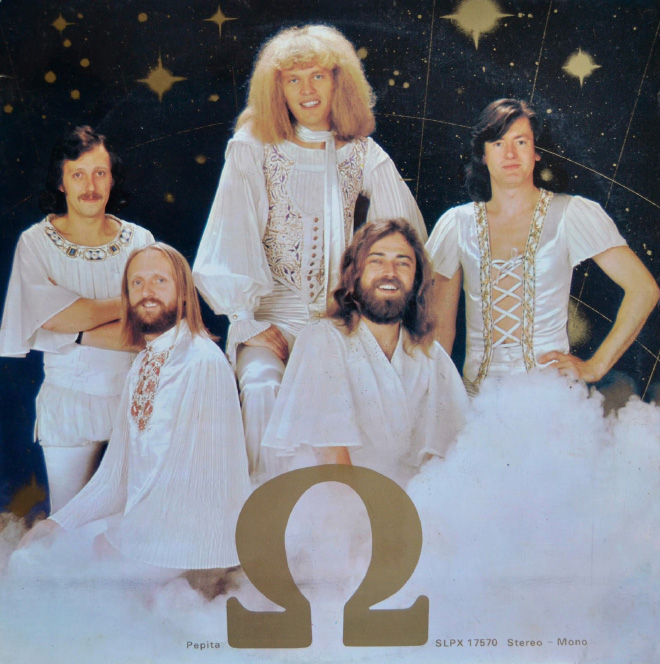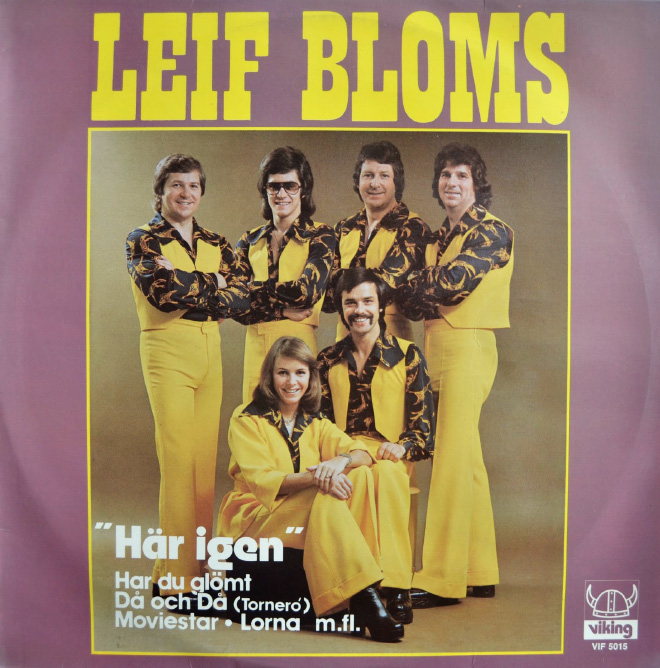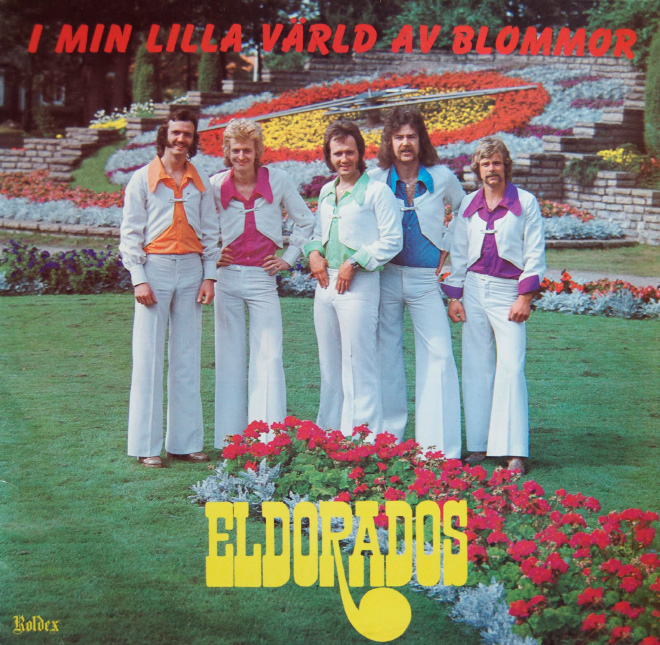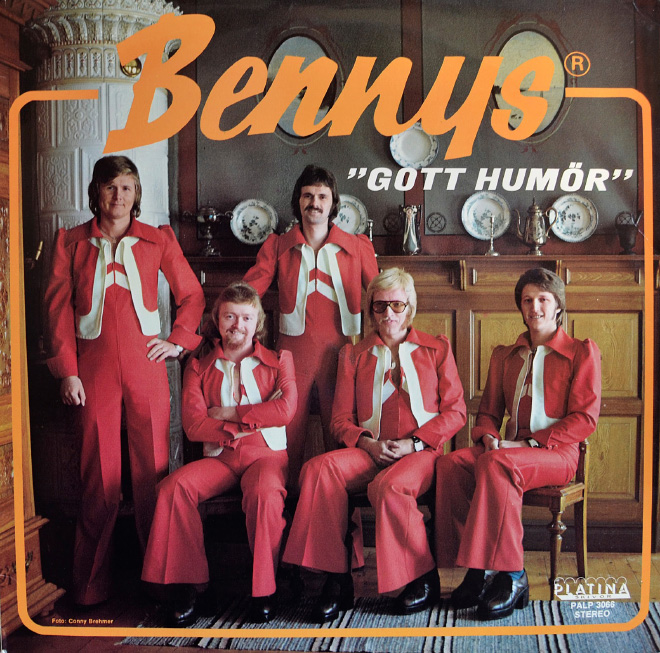 Learn more about ABBA on the supergroup's official website (and learn about their weird link to the Nazi "Super Baby" Breeding program here).