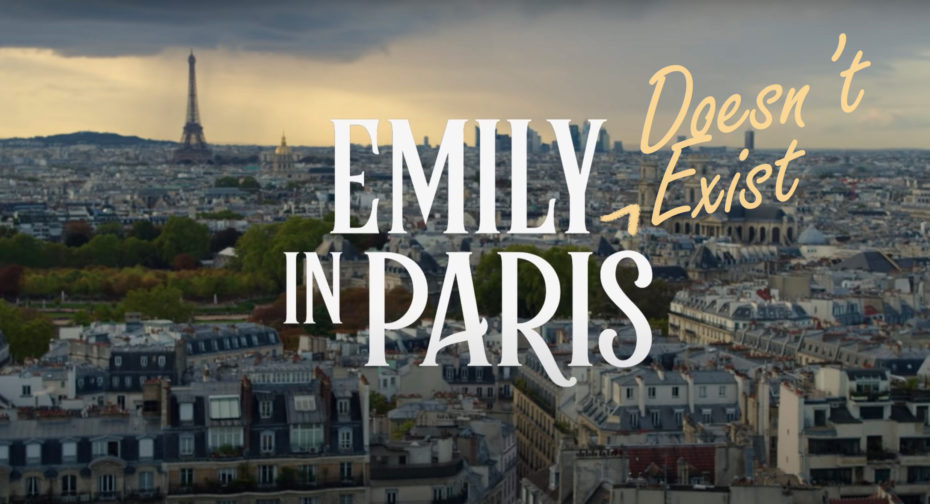 "I thought we were past this. I thought we'd moved on from Blair Waldorf's Gossip Girl-era fantasies of Paris." A link to the trailer of Netflix's upcoming show, Emily in Paris, had just been pasted into a long-running group text amongst my circle of well-seasoned, apéro-loving thirty-something ex-pat friends in Paris. The discussion was open on a pastel-hued one-minute preview of Darren Star's latest offering; a newer, younger and more Insta-ready version of Carrie Bradshaw in Paris. From what we could gather in the trailer, heroine Emily Cooper, played by porcelain-skinned Audrey Hepburn lookalike, Lily Collins, has fallen face first into the marketing job of her dreams at a top fashion house in Paris. "I feel just like Nicole Kidman in Moulin Rouge," she proclaims, opening the window of her new Haussmanian apartment, before taking a selfie with the prime real-estate view. (Presumably Emily won't bore you with the shit show that is finding your first apartment in Paris). But who has time for the realities of moving to France when you have a suitcase of berets ready for wandering the same three streets of Paris to the catchy soundtrack of "living my best life"?
The trailer alone is enough for anyone living in Paris to recognise what kind of story this is, and that you'd be hard pressed to find a single ex-pat living in this city who will be able to relate to anything that Emily actually does on the Netflix series dropping on October 2nd.
"They should make a show about me spending two days trying to get my bank to send a f*cking transfer to my US bank account", quipped Kristin Frederick, our group chat's resident chef and restauranteur who's spent the last decade convincing Parisians (successfully) that Americans can cook too.
While the adventures of overcoming French paperwork probably isn't the missing ingredient that can capture the imagination of American audiences when it comes to Paris, the question is – can Emily?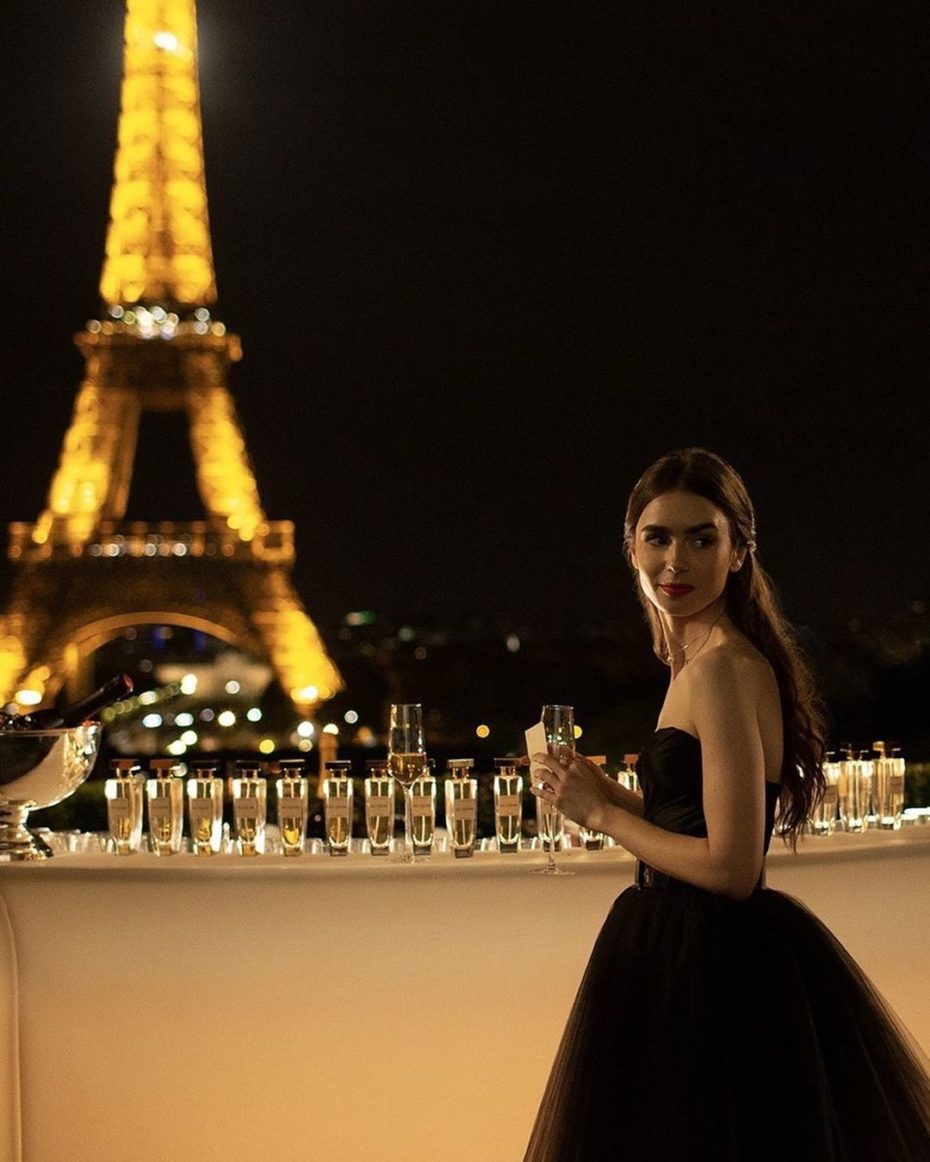 "I don't care if this ends up being vapid," reads one opinion in the trailer's Youtube comments. "This is exactly the kind of stylish, high-fashion big city escapism we all need that has been missing from TV!"
Is it though? In this day and age and climate, is this what we really all need? In the midst of a pandemic, a global travel crisis and a 21st century Civil Rights movement, do we need the kind of escapism that does so little to inform and inspire meaningful travel experiences? Is this really the right moment for another cast that barely ticks the boxes to represent minorities? Does this generation need another Gossip Girl re-hash that promotes a lifestyle based around consumerism and privilege?
The truth is, Emily doesn't exist in Paris. Or if she does, she doesn't usually last more than a month. She's mostly here for the social media content, but has less interest in sharing any semblance of the city's richly diverse culture. And that's what Emily in Paris seems to be here to do: bring an overly-filtered Instagram feed to life with a unrealistic storyline to match.
Hemingway's "Lost Generation" may have come and gone, but there's still a real 21st century ex-pat story worthy of being told; worthy of being written by people who actually live here and who have earned the right to tell that story. The gap is wide open for narratives that give Paris the truly breakthrough performance it deserves, but instead, we continue to be fed ones that repeatedly stereotype the city as an Instagram background for soul-searching fashionistas.
"Nobody actually dresses like that here", observed another member of our group text in reference to the parade of designer outfits in the Emily in Paris trailer. "In all my 7 years in this city, I've never seen anyone dress like this," added Sutanya Dacres, a Jamaican-born ex-New Yorker and the creator of Dinner For One, a podcast about the realities of being single in Paris. After the breakdown of her marriage to a Frenchman that prompted her move to France, she had the choice to return to her life in New York or stay and stick it out alone in the city. She chose to stay and is currently developing a writing project that explores "what happens when the Paris fantasy ends & real life begins".
Paris can still have the magic and romance of a "moveable feast", but one that comes with valuable conversations and a healthy serving of an authentic, living and breathing city. How about we let Americans discover another side to Paris that hasn't already been rammed down their throats by Hollywood and give them a chance to see if they like what else it has to offer?
But then again, who cares what else it has to offer, right? Patricia Fields (Sex and the City) did the costumes! And Lily Collins looks so adorable in a beret!
Well, we do – that is, we, the well-seasoned community of ex-pats and Francophiles who have put in the years, shed the tears, learnt the language, defied the stereotypes and ventured beyond the clichés – all in the name of learning to love and understand the real Paris.
Speaking of which, Don't be a Tourist in Paris. Xoxo.