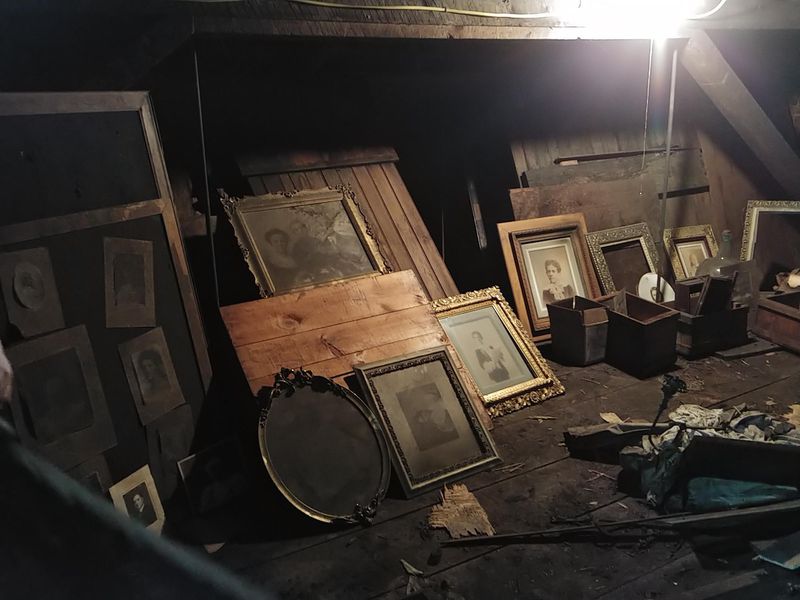 In a forgotten attic, sealed up for decades, the life's work of a photographer for the Suffragist movement has been found, and it all started with the changing of a lightbulb. David J. Whitcomb, 43 year-old lawyer bought a building in Geneva, New York for his practice and was doing some electrical maintenance when he noticed something odd about the ceiling. No one knew there was a hidden attic space, not even the previous two owners, so when David found the access panel, which was boarded up some time before the 1960s, he found one hell of a time capsule.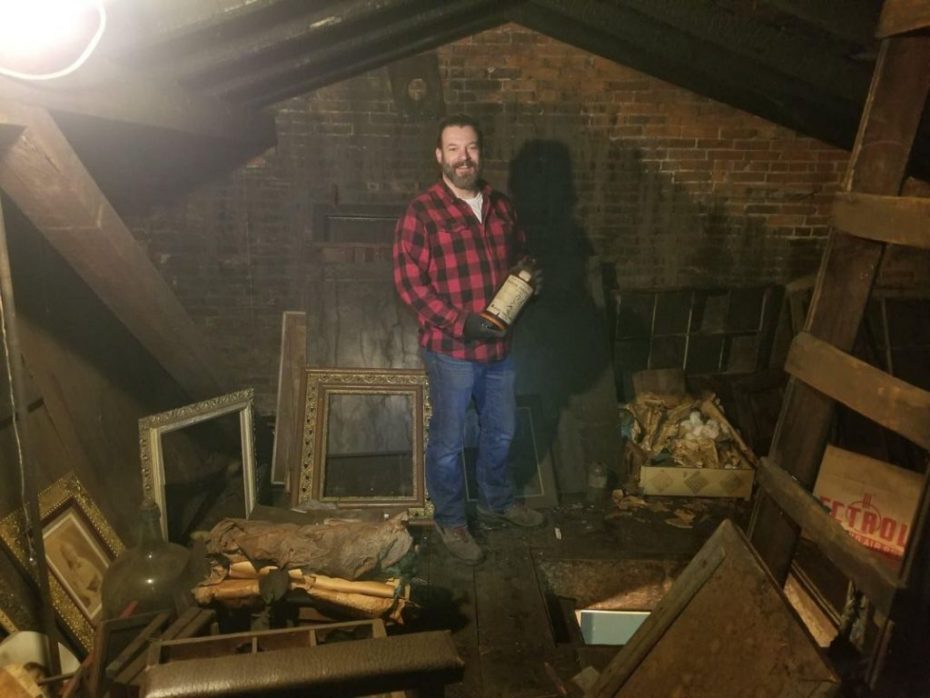 He climbed into the attic using a stack of chairs and shone his flashlight on a stack of gilded gold frames. Once he began exploring further, he found a treasure trove of historic photography, cameras, equipment and backdrops which had been sitting in the 19th century building for over a a hundred years. But still, David didn't quite know what he'd found.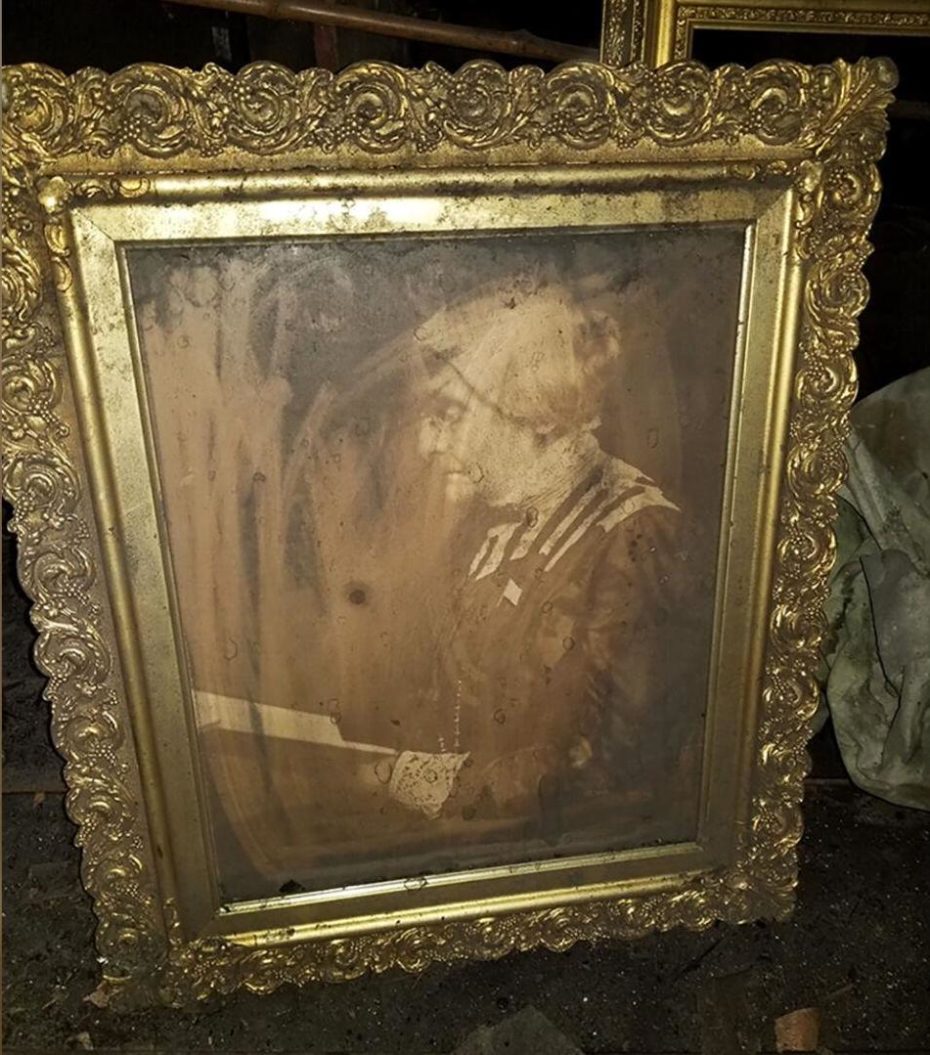 The name James Ellery Hale, or J.E. Hale appeared on letters, documents and frames throughout the attic, which the Geneva Historical Society would later connect to a photographer who lived in the town from 1892 to 1920 and kept a studio in the building next door sometime after 1900. And it turns out, Hale wasn't just the local portrait photographer. Amongst the historic cache was an official portrait of suffragist Susan B. Anthony, an American social reformer and is considered one of the founders of the early women's rights movement. The Library of Congress has a clipping of a copy of the portrait and David also found pieces of the glass negative used to print it.
While most of the named behind the portraits found in the attic have yet to be identified, photographs of at least two other prominent early women's rights leaders, Elizabeth Cady Stanton and Elizabeth Smith Miller, were among the time capsule. Still to develop are some 50 intact glass negatives and burlap sacks full of hundreds of prints.
A keen antiques hunter himself, David has already consigned his attic find to One Source Auctions & Antiques in New York, who have appraised the collection to be worth around $100,000, with the Anthony photograph alone expected to fetch between $10,000 and $50,000.
Discoveries like this don't come around very often and brings to mind the never-developed negatives of Vivian Maier, which were found at auction in 2007.
Just a perfect reminder that you never know what's hiding in your attic!
Are you a collector looking to sell (or buy) something rare or unusual?
Send us a photograph & brief description of the collector's item you want to sell or find, and we'll use our obsessive research skills, experience & network of specialists to find out as much as we can about the provenance. We'll give you an idea of how much it's worth on the current market, as well as suggest the right places, auction houses or platforms to sell it … or find it. From medieval to mid-century or ancient to absolutely-no-idea – the aim is to beef up your object's profile and increase its value, helping you sell (or source) your collectables with a little extra confidence. 
Get in touch via the Keyholder's Collector Concierge.