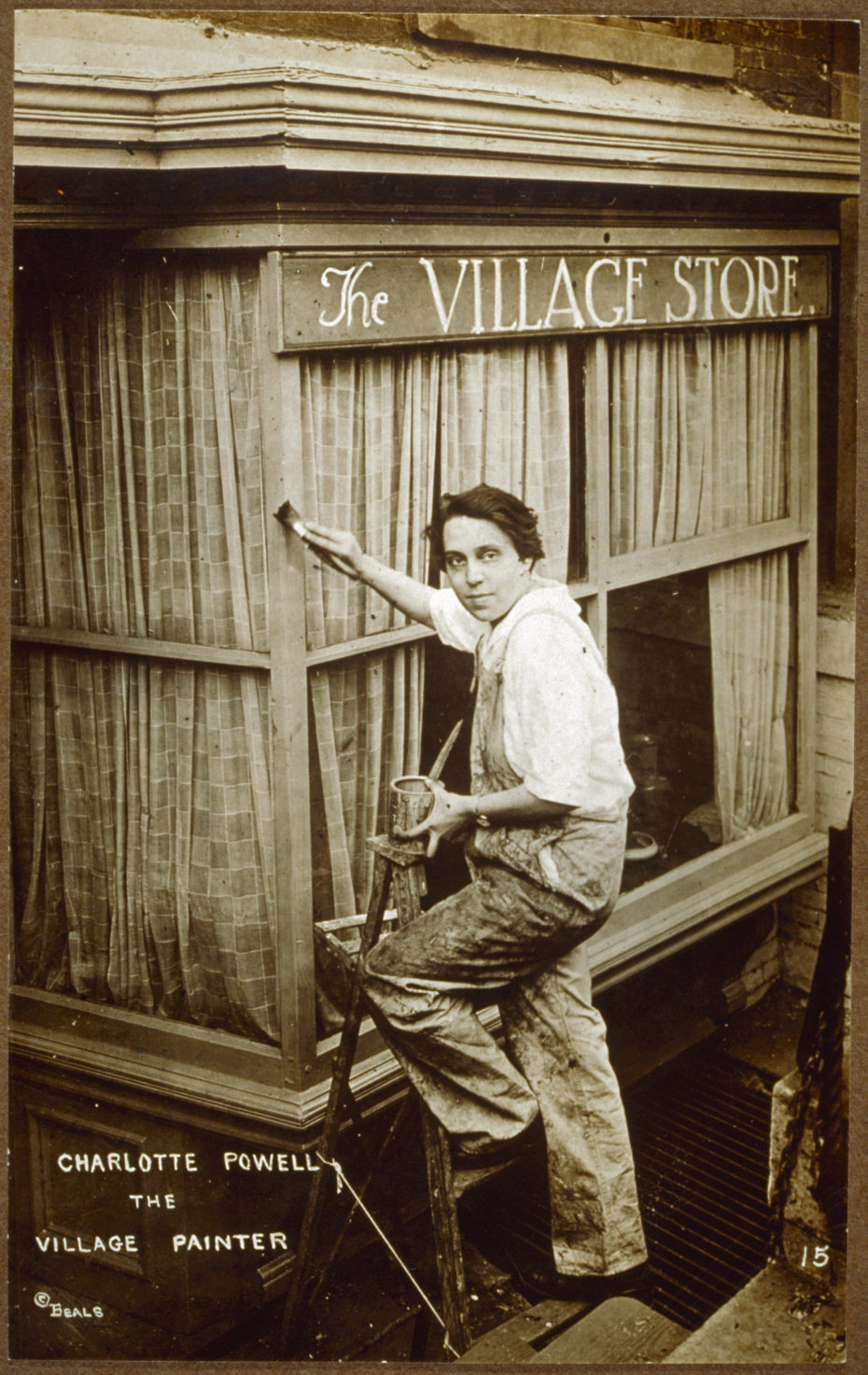 I've been digging through my fair share of New York's archives while researching Don't be a Tourist in New York and fell upon the photographs of a woman who, almost 100 years ago exactly, was doing the very same thing as I: seeking out the city's local and off-beat gems.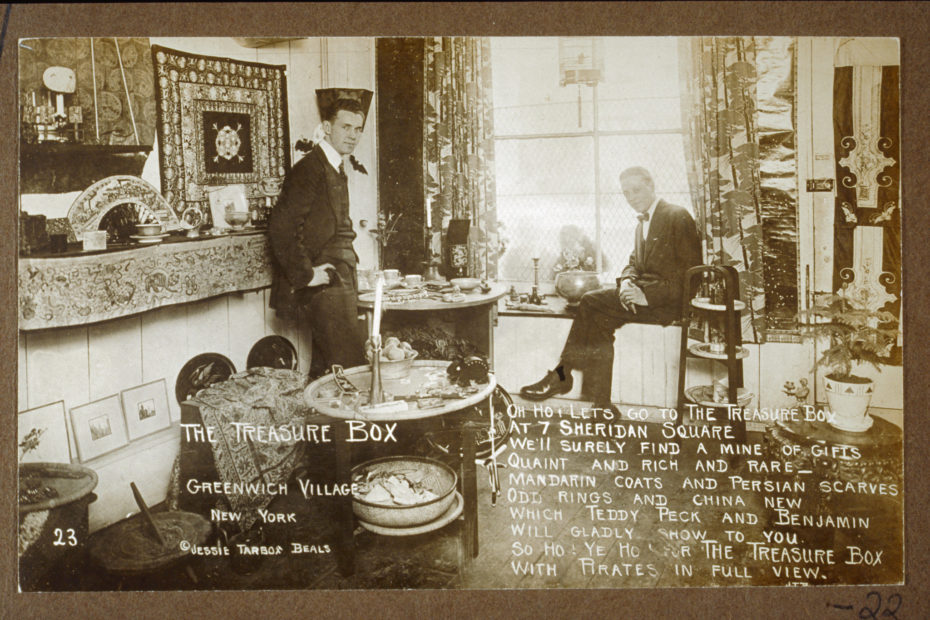 Oh ho, let's go to The Treasure Box. At 7 Sheridan Square. We'll surely find a mine of gifts, quaint and rich and rare– Mandarin coats and Persian scarves, odd rings and china new, which Teddy Peck and Benjamin will gladly show to you. So ho! Ye ho for The Treasure Box, with pirates in full view.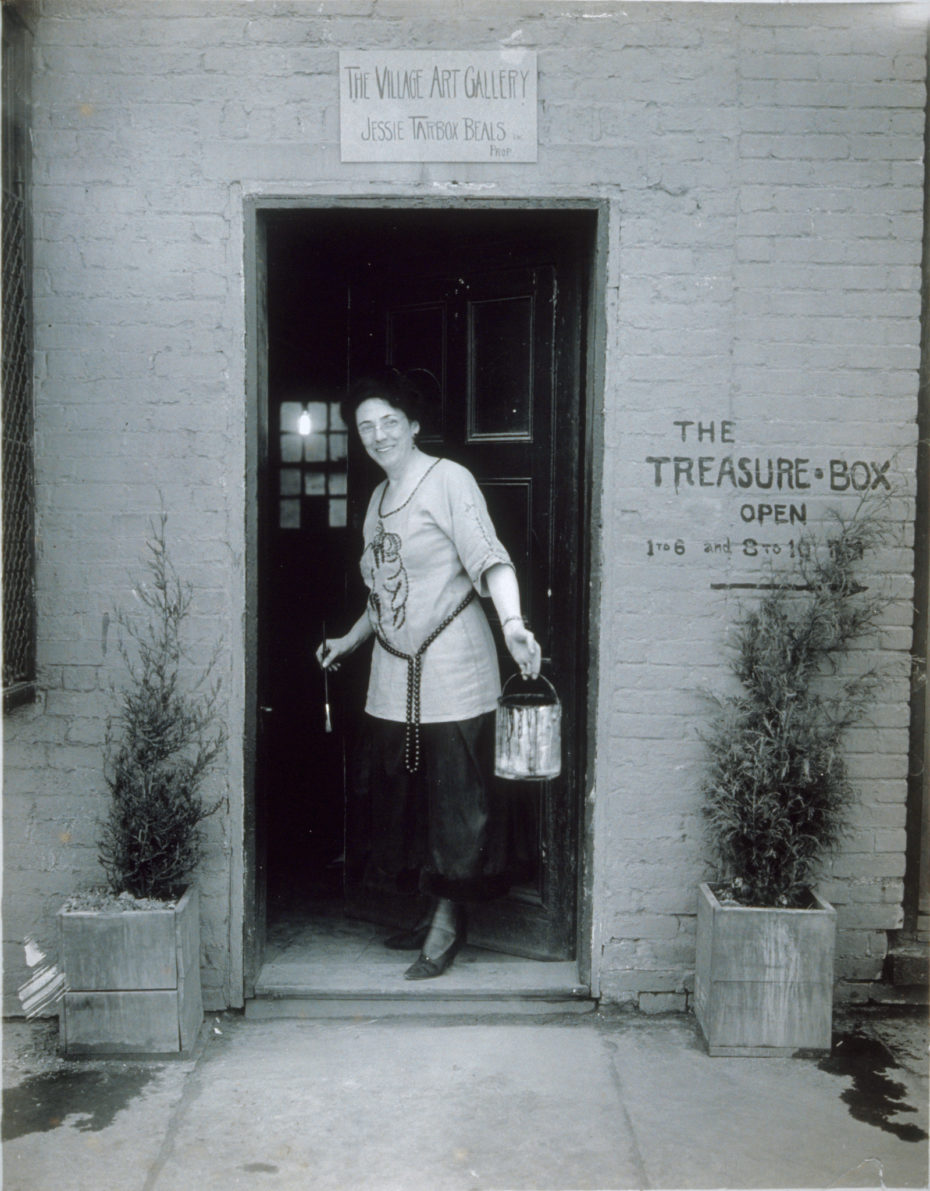 Meet Jessie Tarbox Beals. Here she is in front of her Greenwich Village art gallery in 1917, holding a bucket of paint and wearing what looks to me like fur-lined culottes. Jessie became the first published female photojournalist after winning a subscription prize camera through a magazine and teaching herself to shoot as a side hobby. Her first professional assignment as a photographer was a report on the Massachusetts state prison for the Boston Post.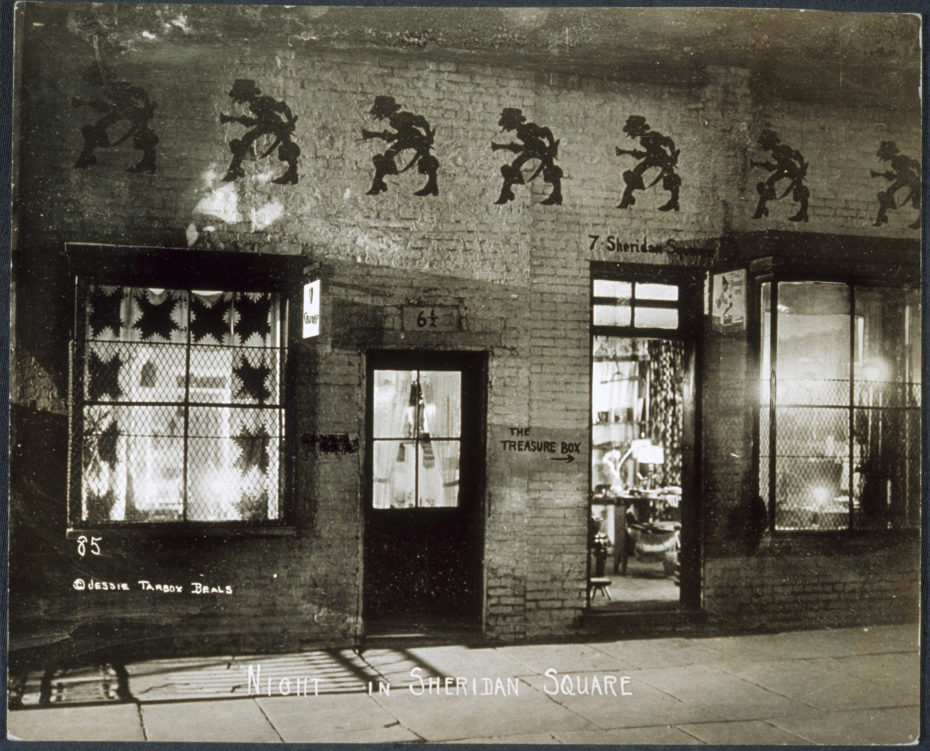 She was not afraid to work in risky situations, particularly at night, which also earned her the title of America's first female night photographer. Beals became known for her ability to hustle her way into getting the best possible shots on any job. At a murder trial where photographers were forbidden from the courtroom, she climbed onto a bookcase outside and snapped pictures from the window. At the Louisiana Purchase Exposition, she jumped into a hot air balloon to make sure she had the right shots for her story. It was always about the story with Beals; a series of pictures which could be create a narrative…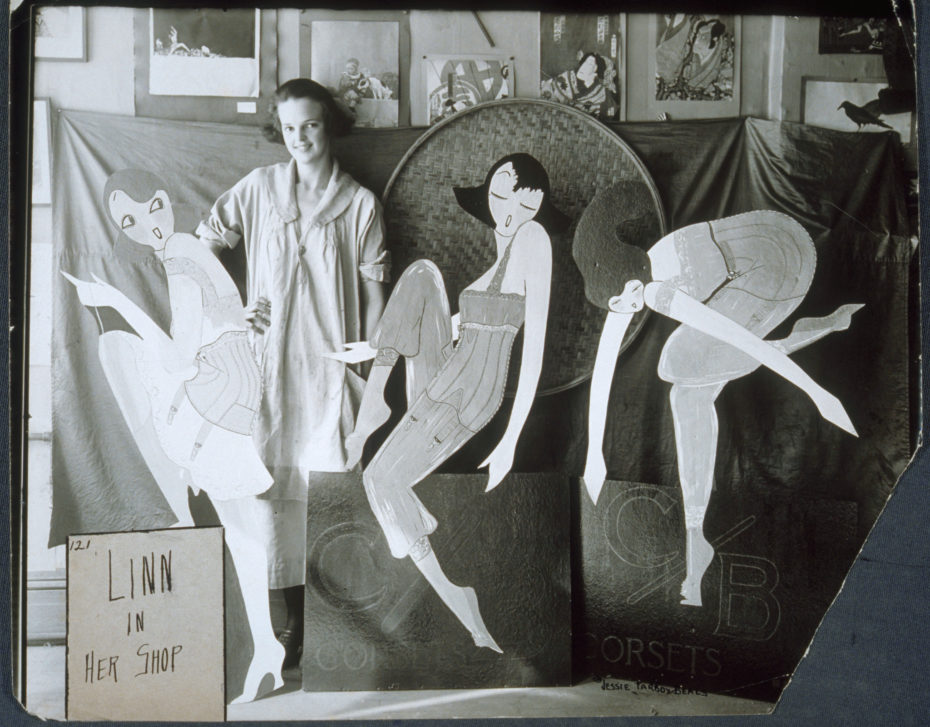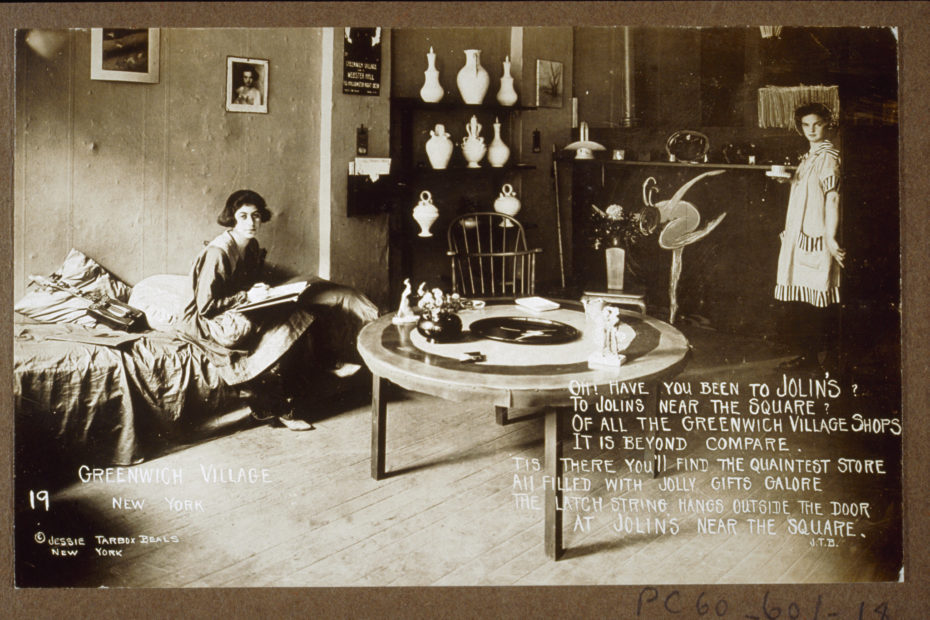 Oh! Have you been to Jolin's? To Jolin's near the square? Of all the Greenwich Village Shops, it is beyond compare. Tis there you'll find the quaintest store all filled with jolly gifts galore. The latch string hangs outside the door at Jolin's near the square.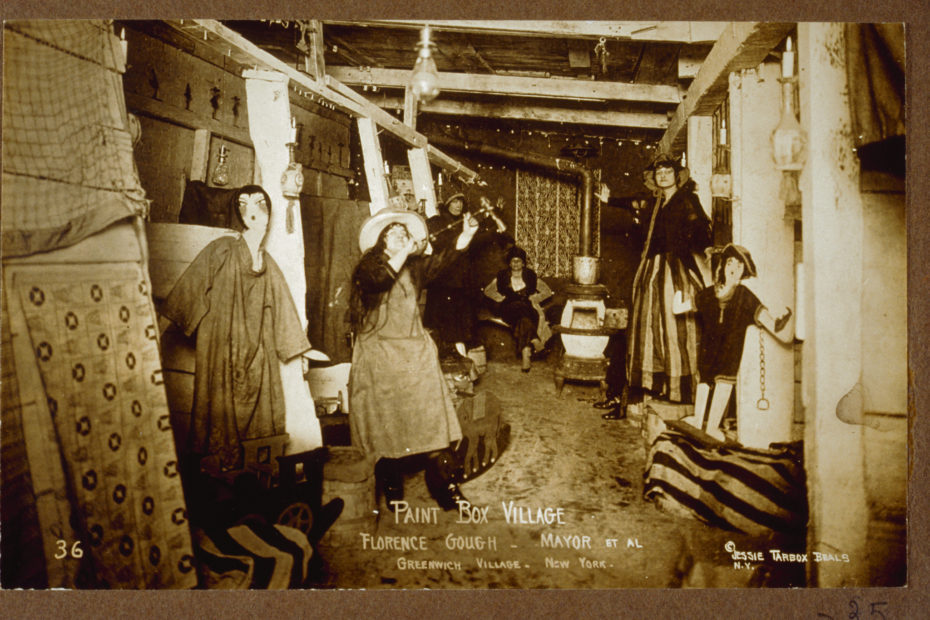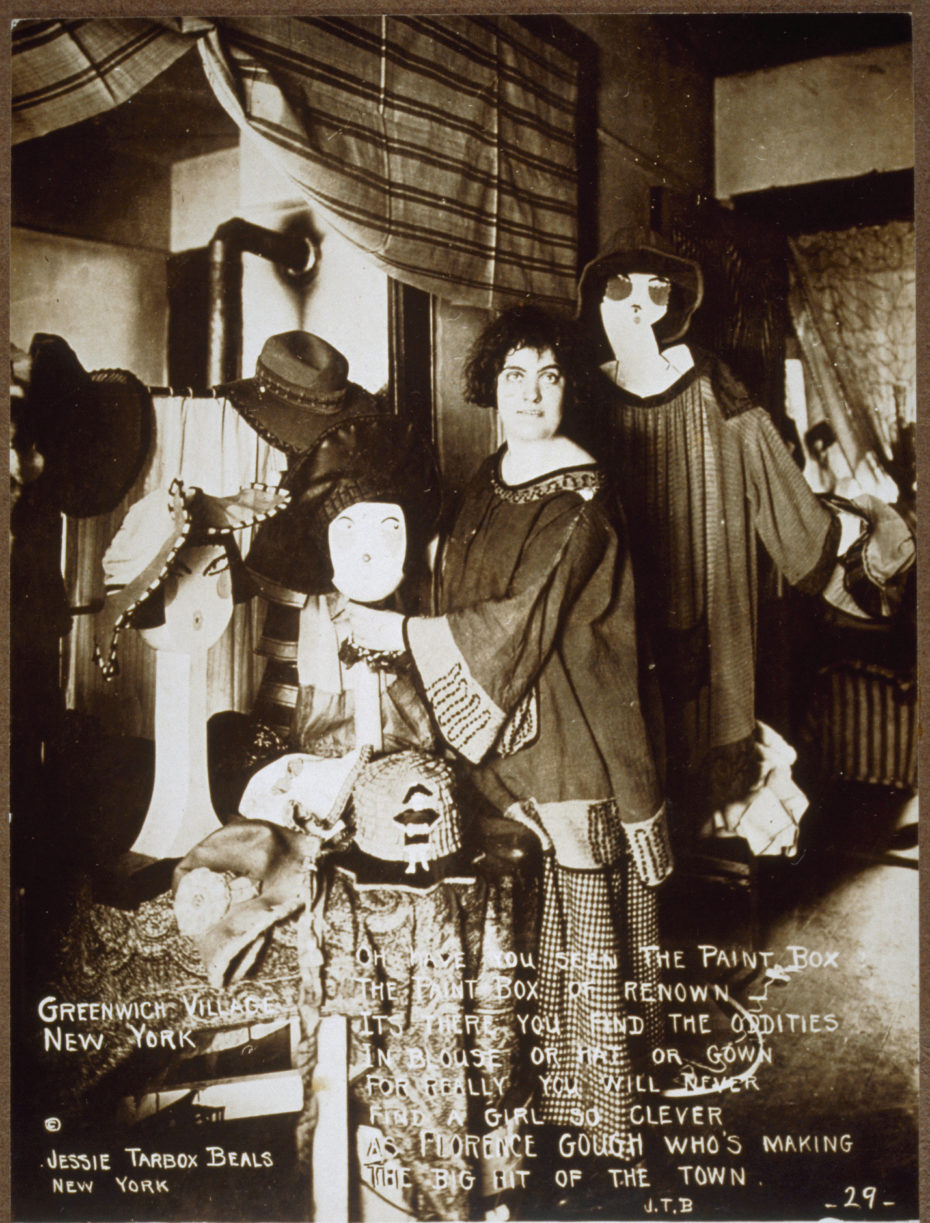 Oh have you seen The Paint Box… it's here you find the oddities in blouse or hat or gown. For really, you will never find a girl so clever as Florence Gough who's making the big hit of the town.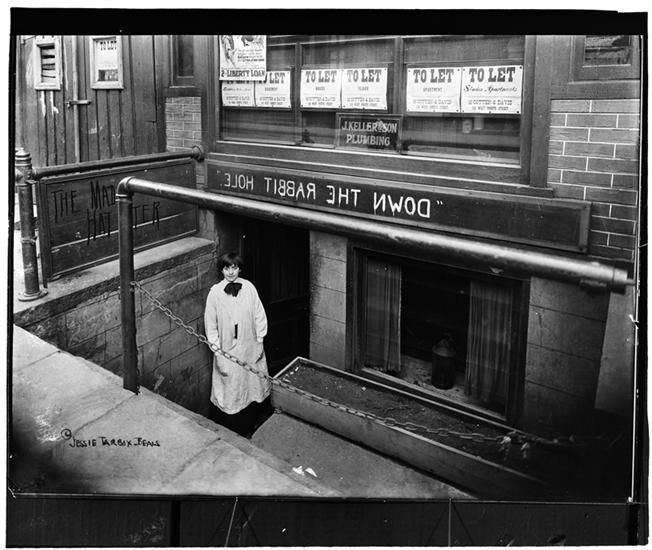 In 1905, she opened her Greenwich Village studio on Sixth Avenue and began documenting her bohemian neighbours and their eclectic stores. From fashion boutiques to bookshops to curiosity cabinets, Beale's Greenwich Village is my kind of New York. I like to think we might cross paths in another life and exchange secrets, somewhere down the rabbit hole…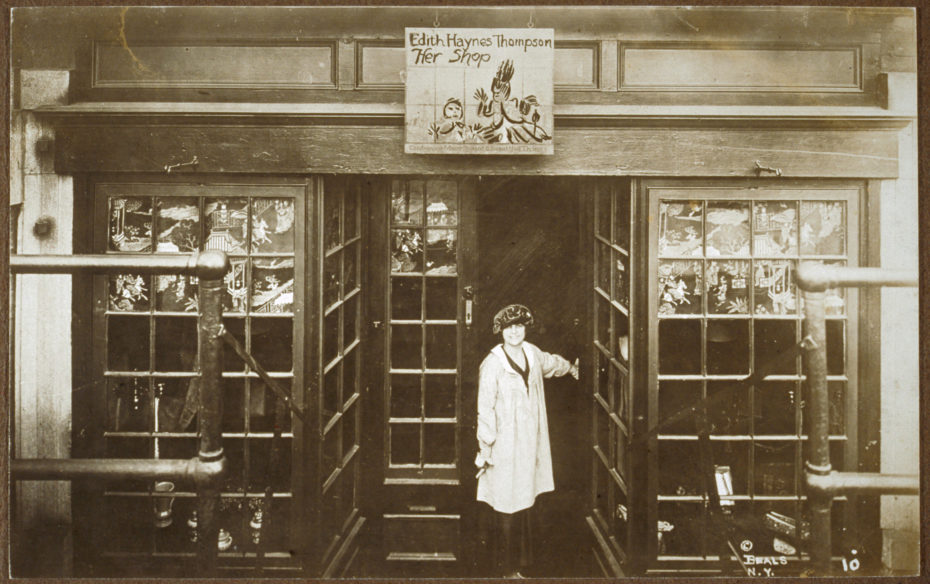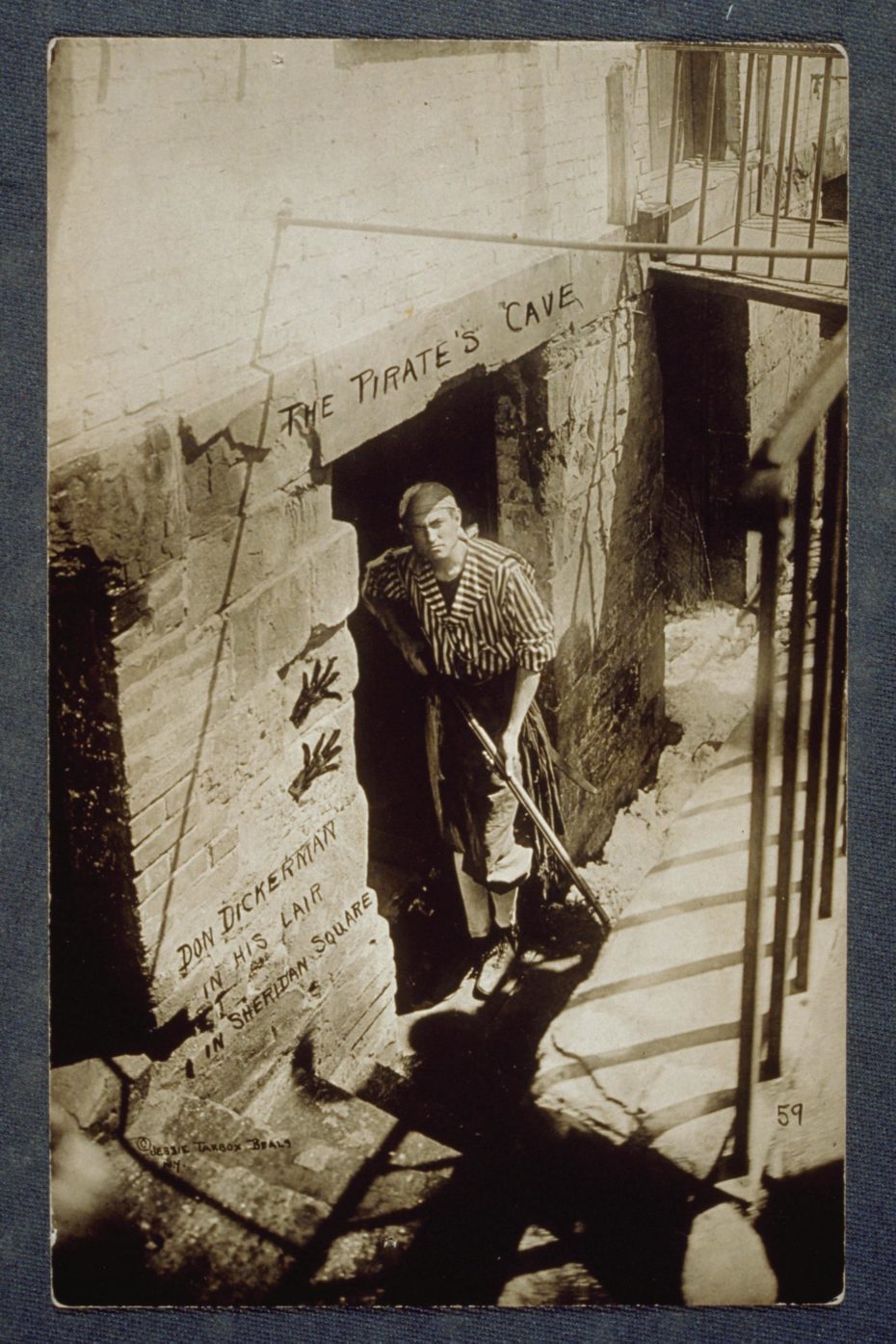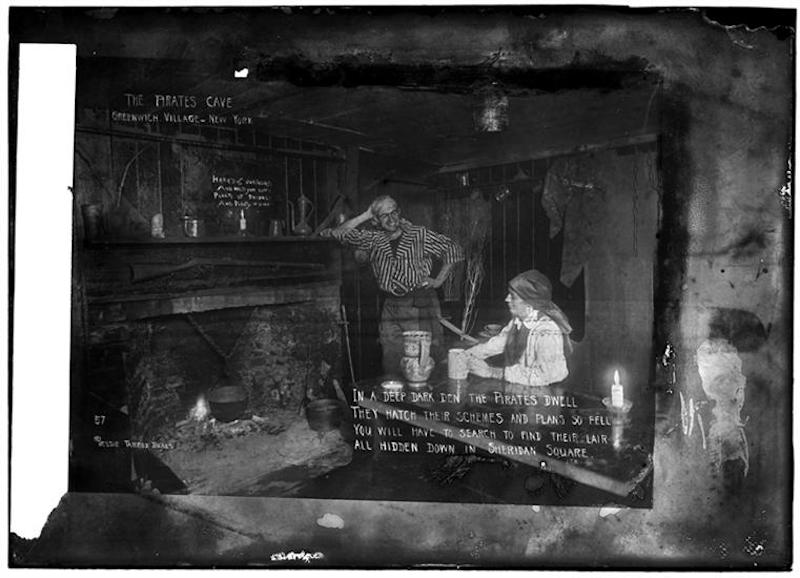 In a deep dark den the pirates dwell. They hatch their schemes and plans so fell, you will have to search and find their lair, all hidden down in Sheridan Square.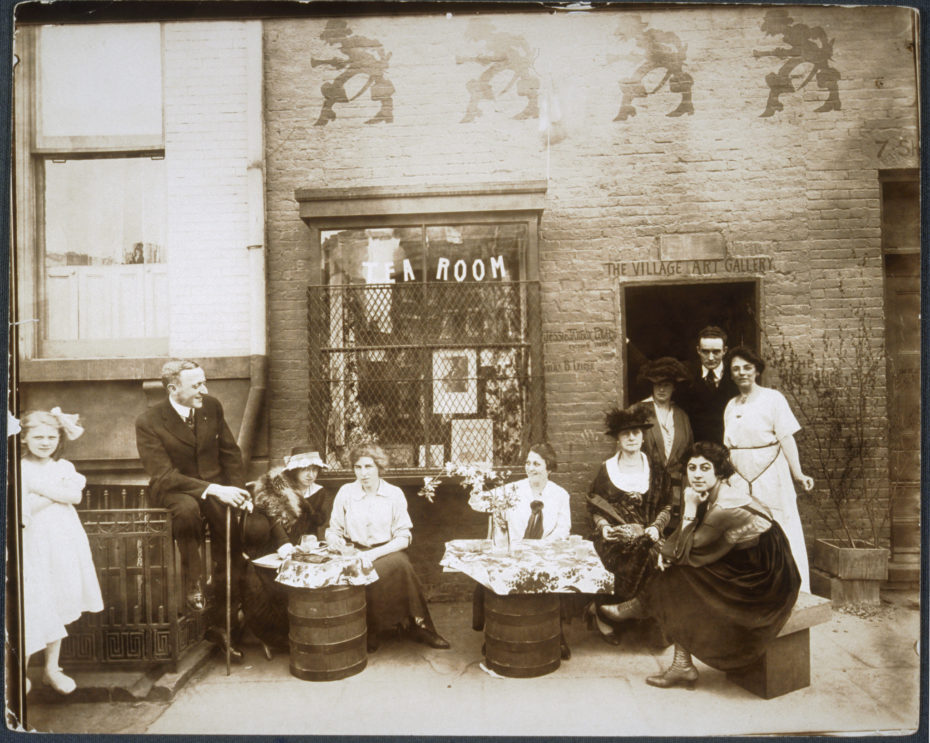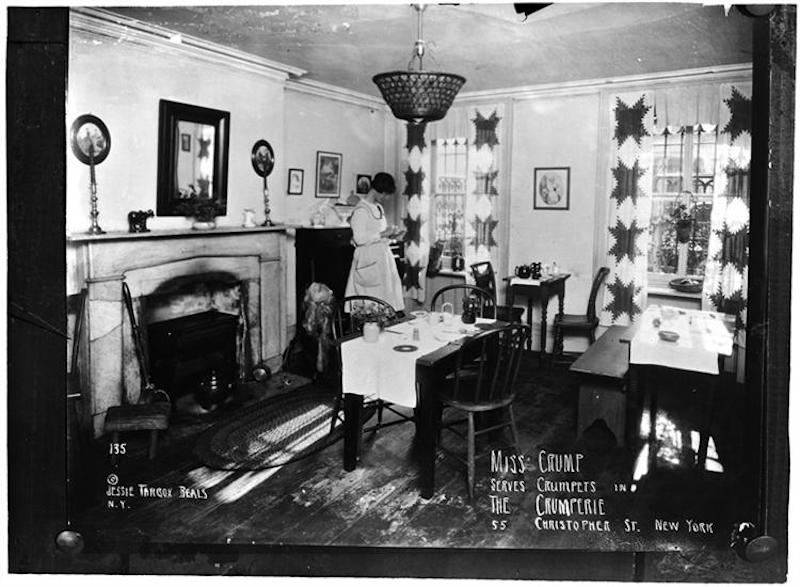 Miss Crump, serves Crumpets in the Crumperie, 55 Christopher St, New York.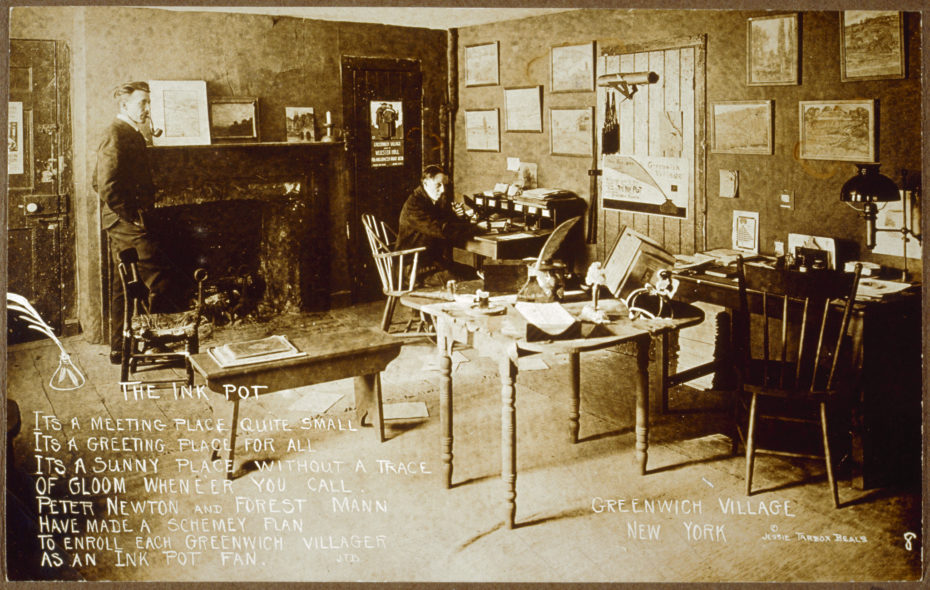 The Ink Pot, it's a meeting place quite small. It's a greeting place for all. It's a sunny place without a trace, of gloom whene'er you call. Peter Newton and Forest Mann have made a schemey plan, to enroll each Greenwich Villager as an ink pot fan.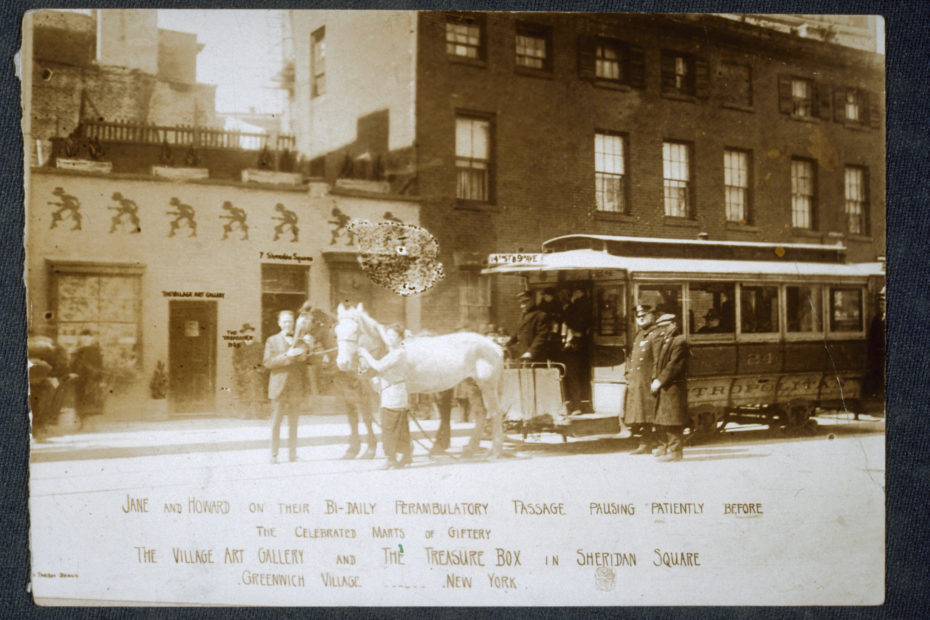 Jane and Howard on their bi-daily perambulatory passage pausing patiently before the celebrated marts of giftery: The Village Art Gallery and The Treasure Box in Sheridan Square, Greenwich Village New York.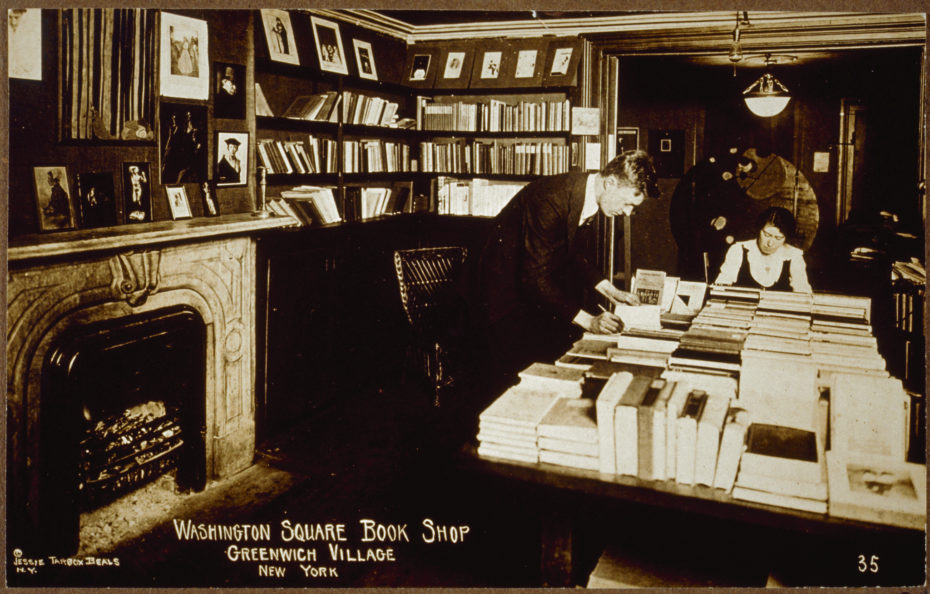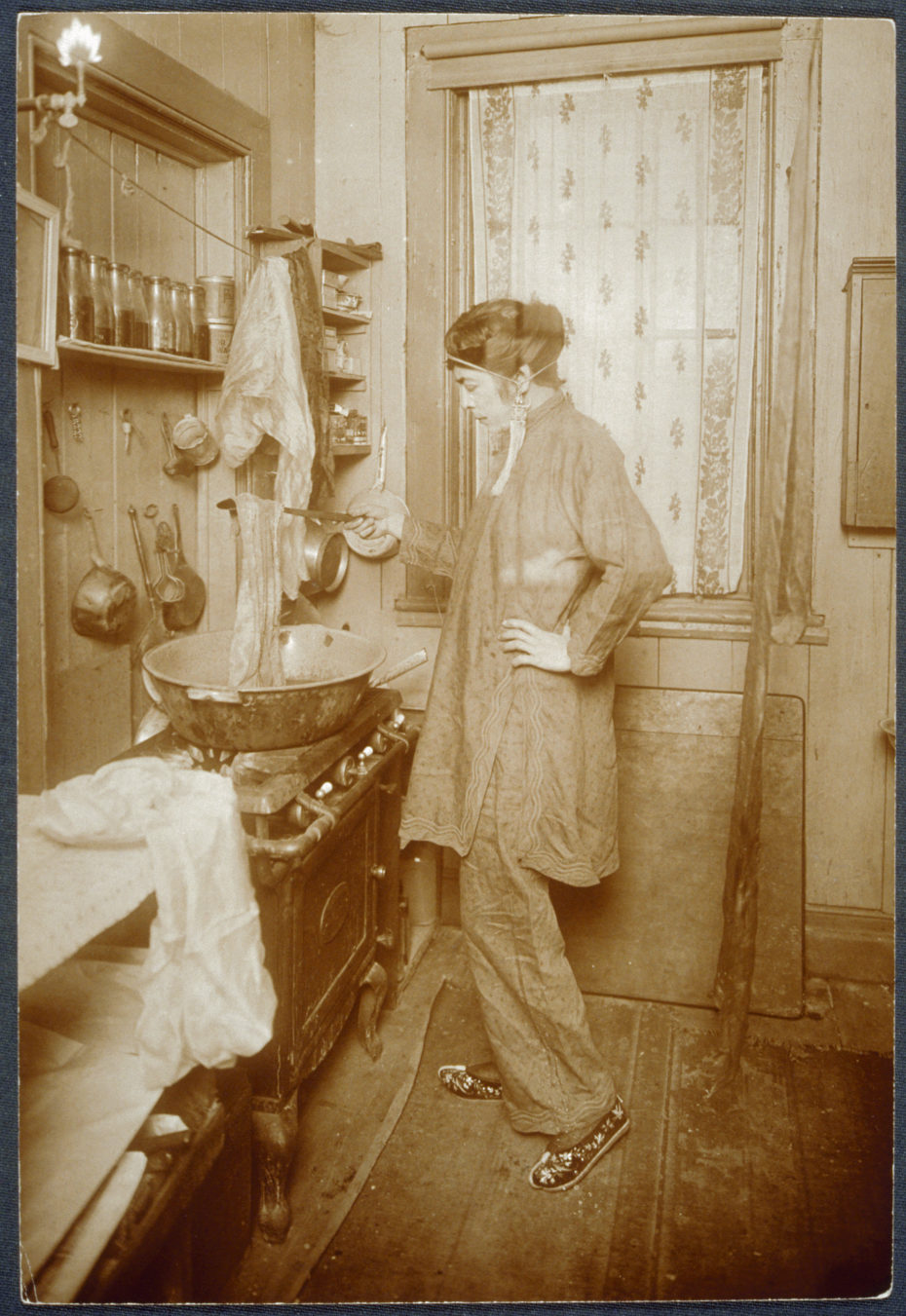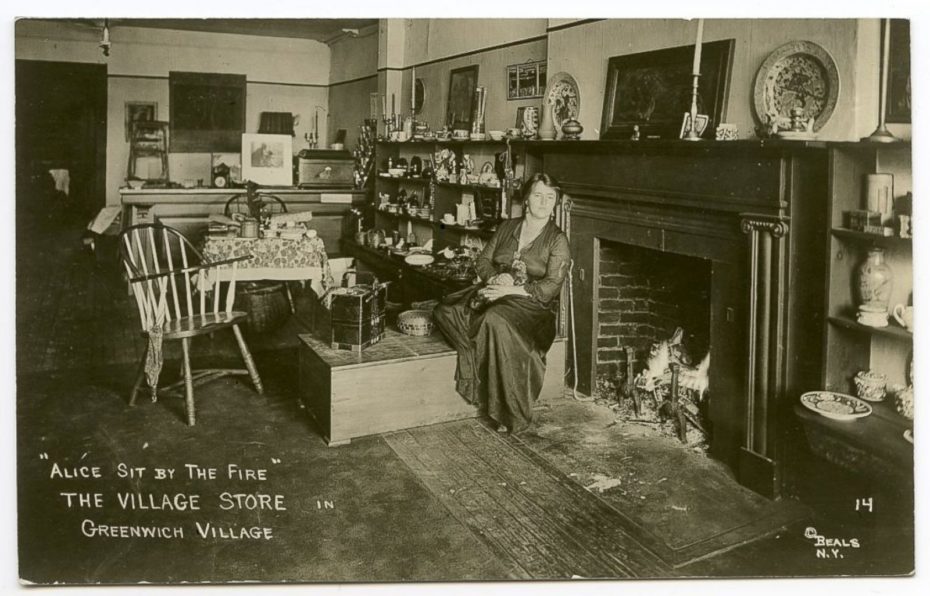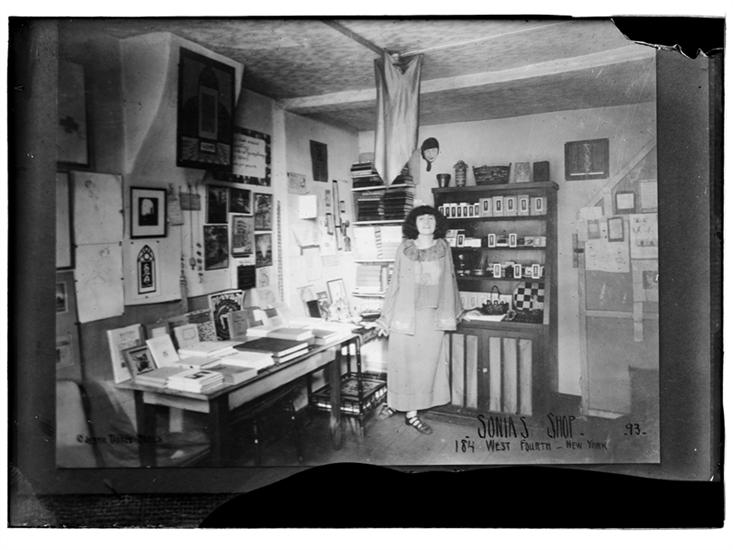 Sonia's Shop, 184 West Fourth.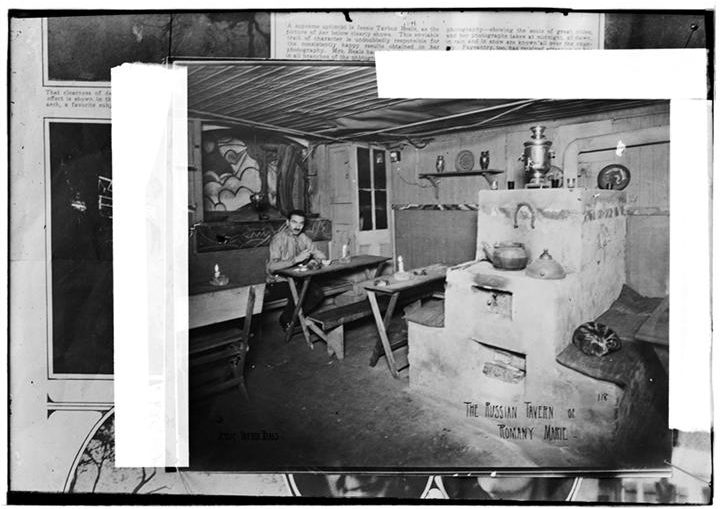 The Russian Tavern, Romany Marie.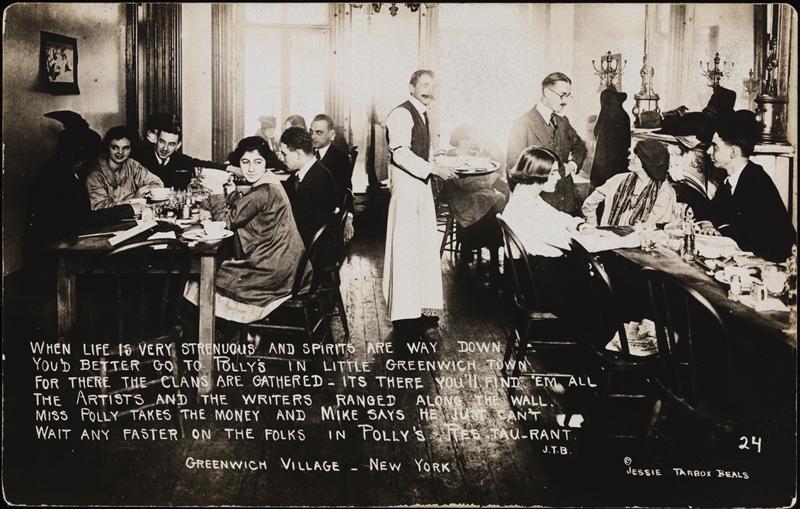 When life is very strenuous and spirits are way down, you'd better go to Polly's in little Greenwich Town, for there the clans are gathered, it's there you'll find 'em all. The artists and the writers ranged along the wall. Miss Polly takes the money and Mike says he just can't wait any faster on the folks in Polly's restaurant.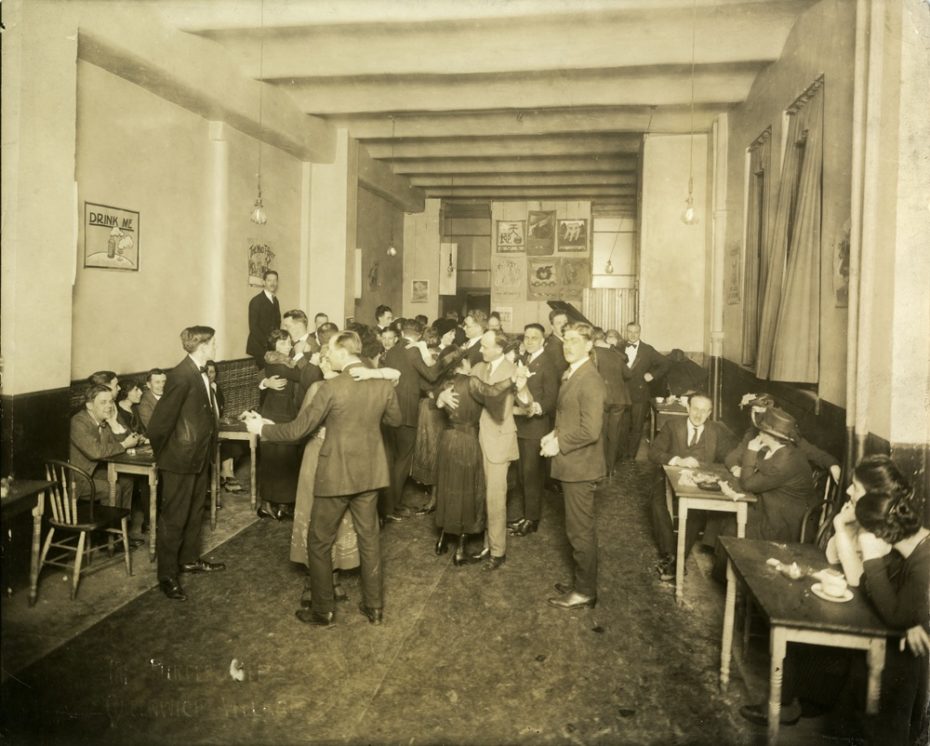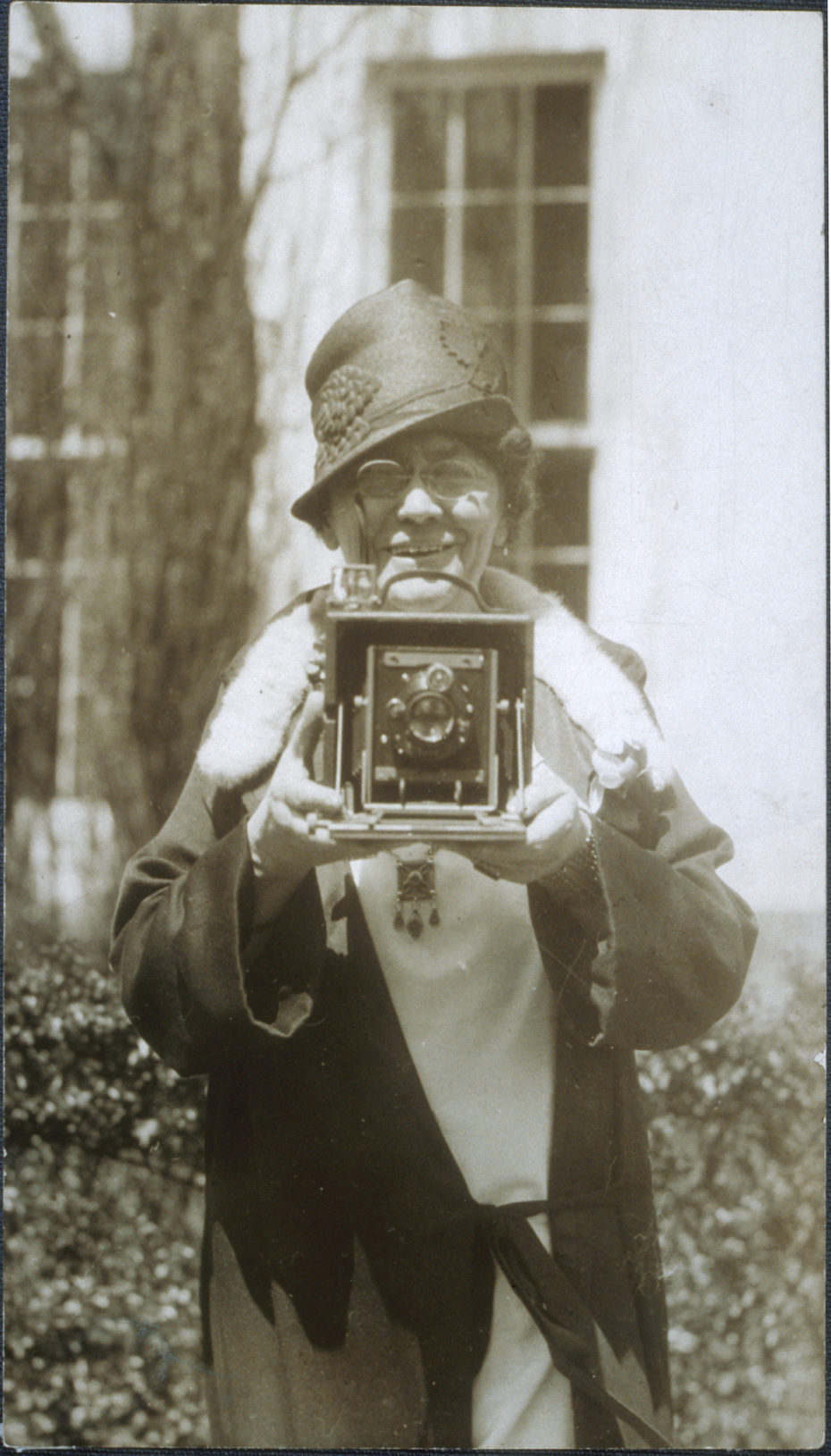 Look out for Don't be a Tourist in New York, in bookstores summer 2019.