1. Shell Glasses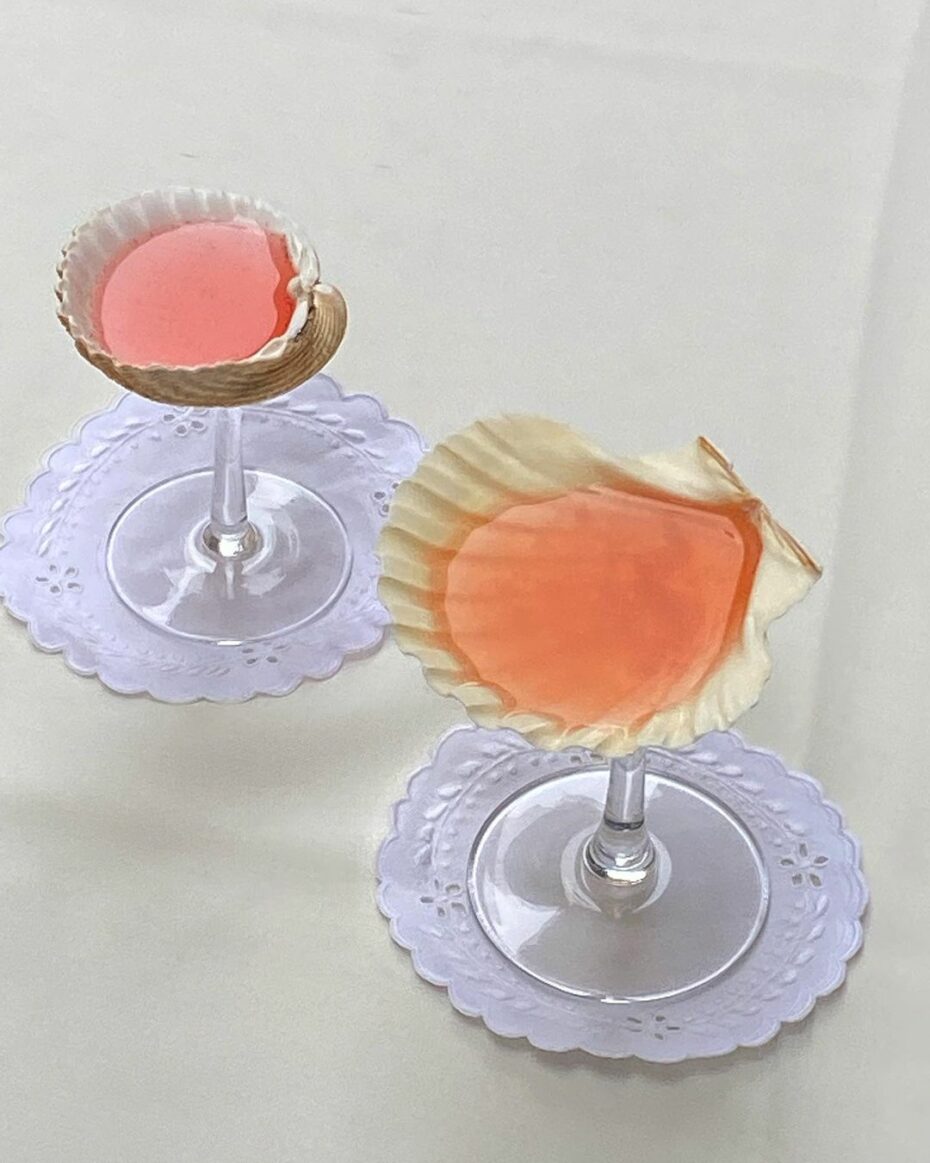 By Centa, Lisbon.
2. Inside Jeremy Irons' Incredible Rescued & Restored a 15th-Century Irish Castle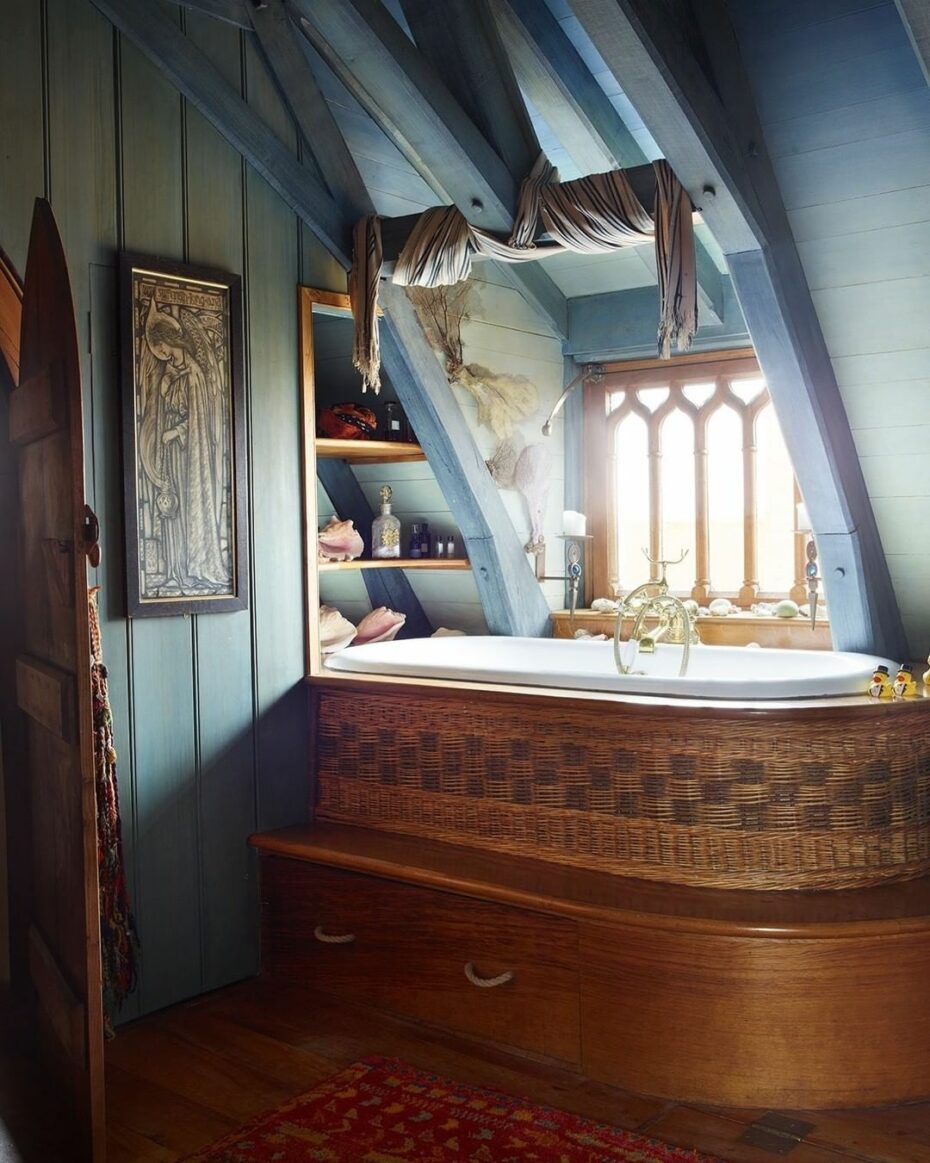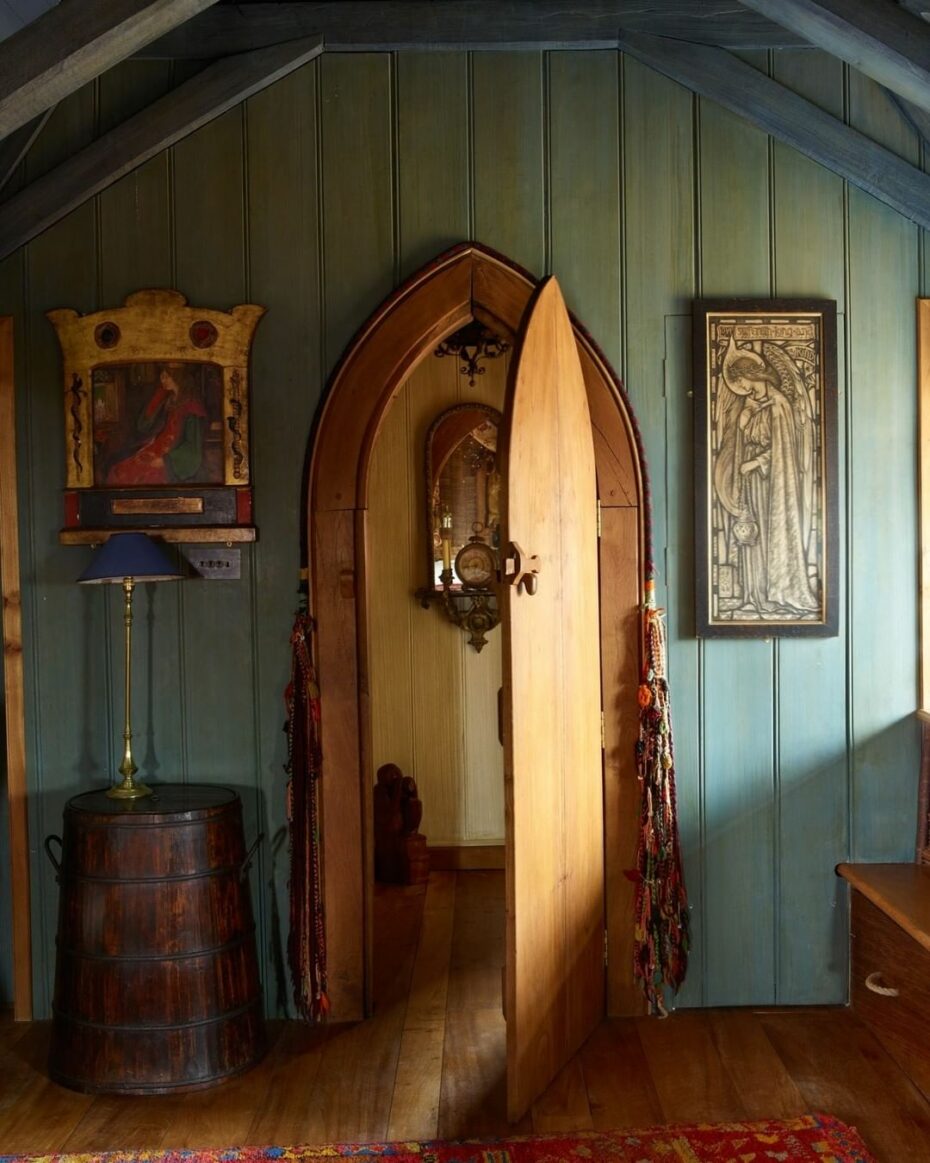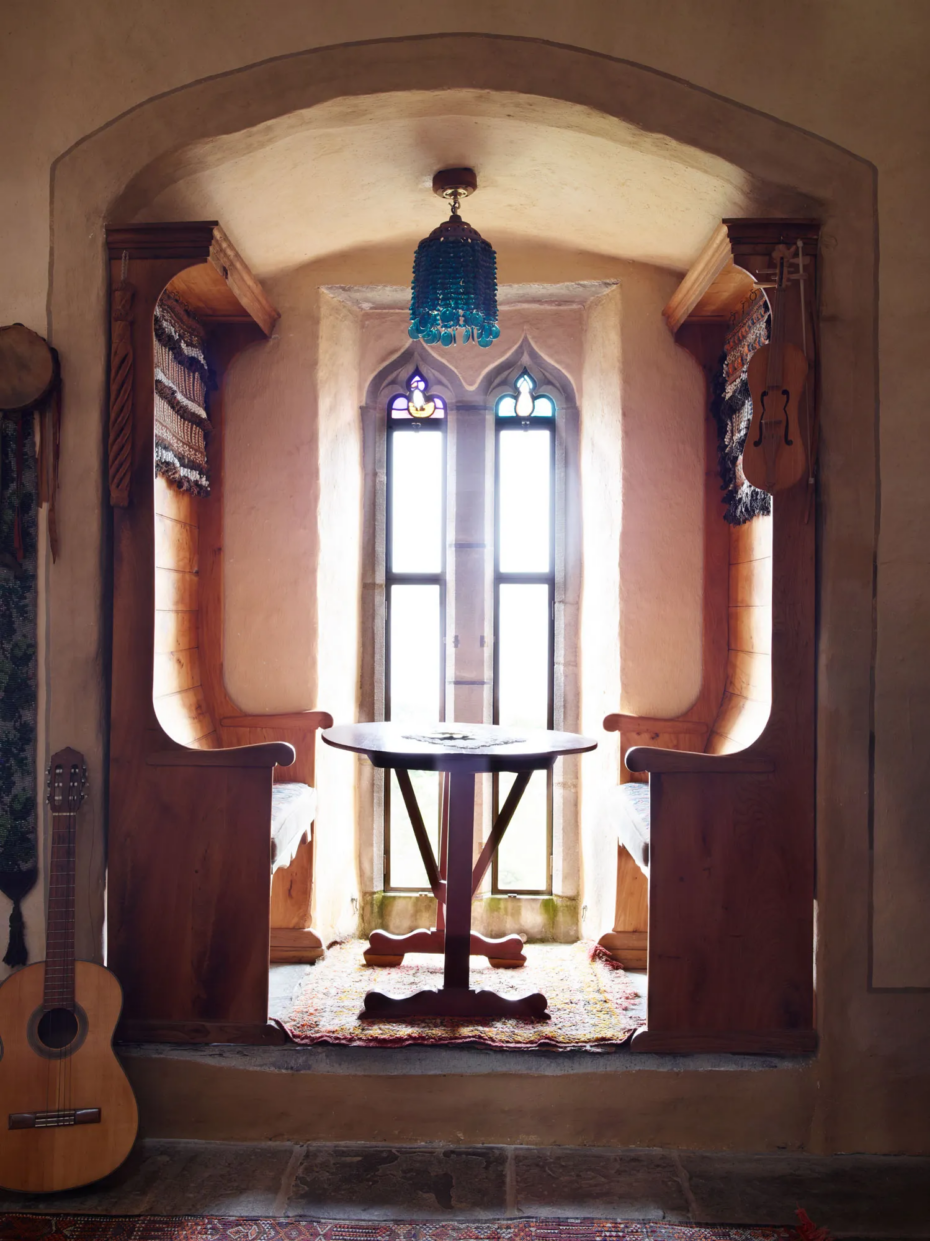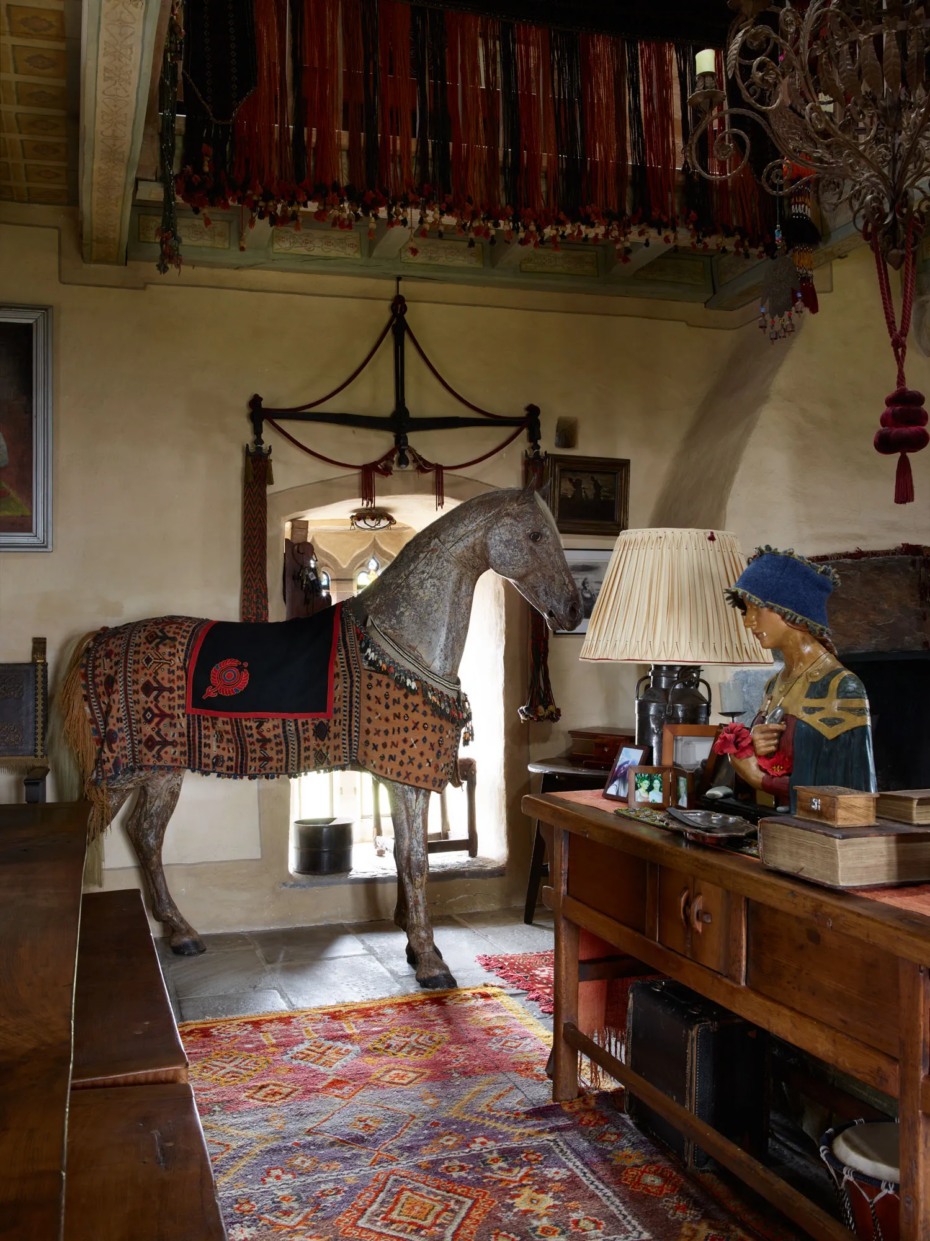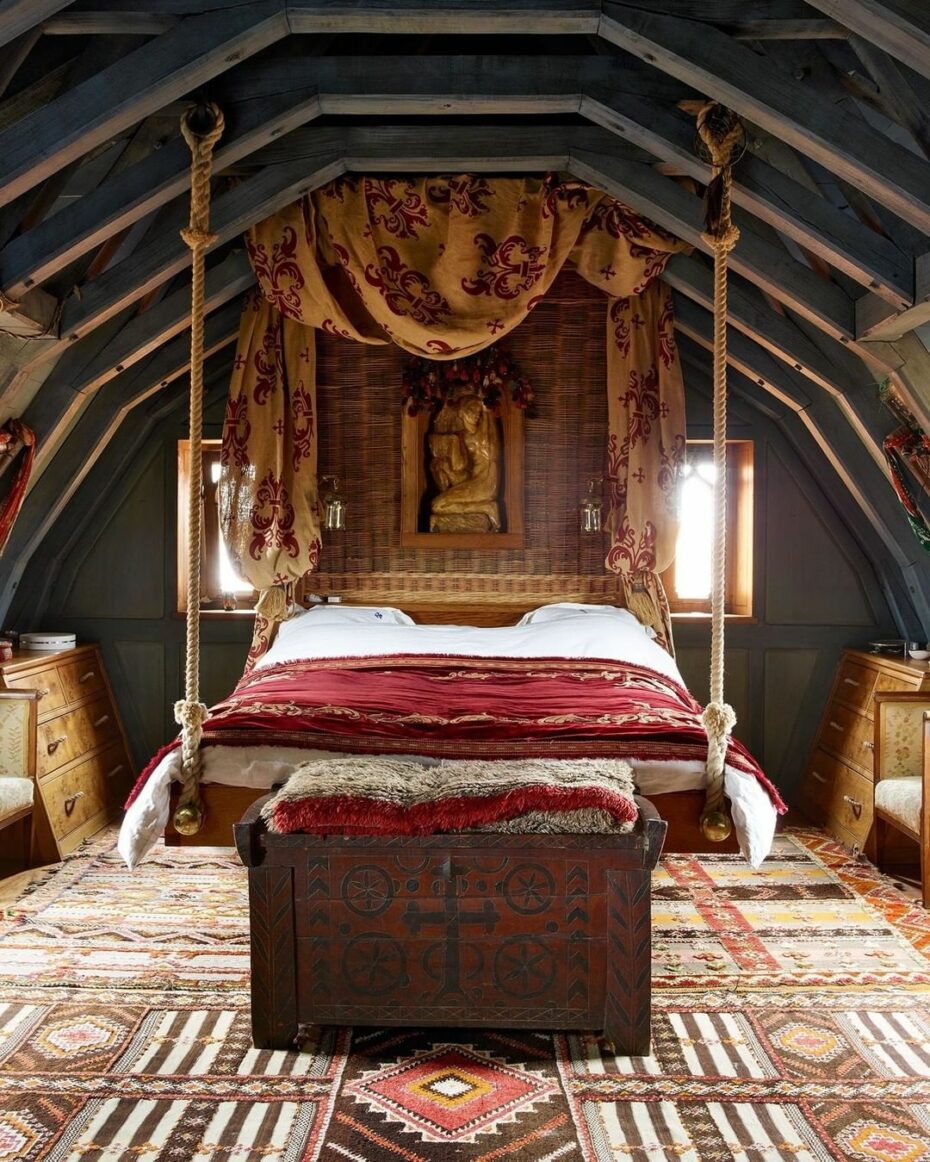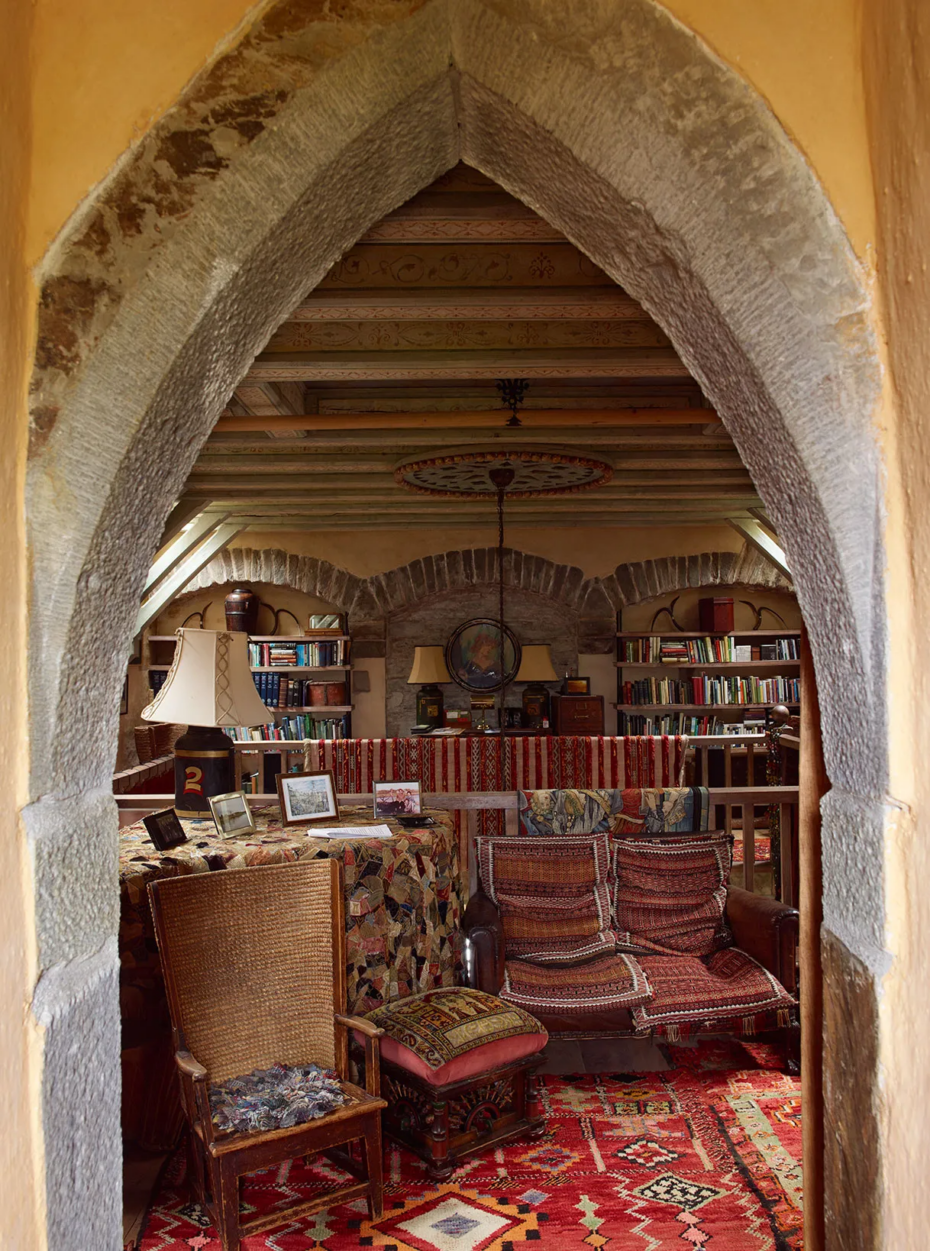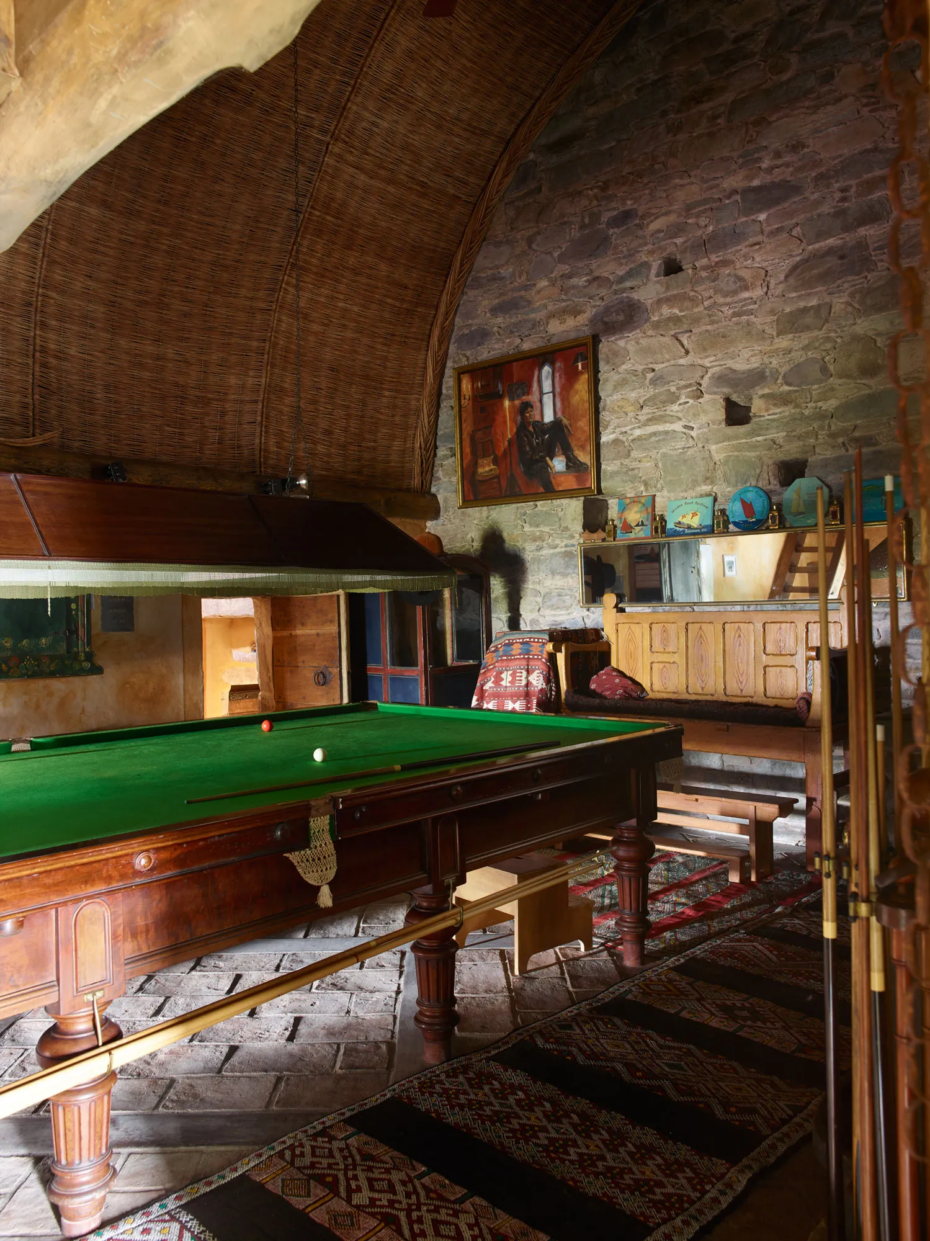 In the midst of a creative crisis, the British actor impulsively purchased Kilcoe Castle, a long-abandoned fortress near the water. David Kamp learns how a magical retreat came to be. Read the full article on Vanity Fair.



3. These doorknobs by Margot DeMarco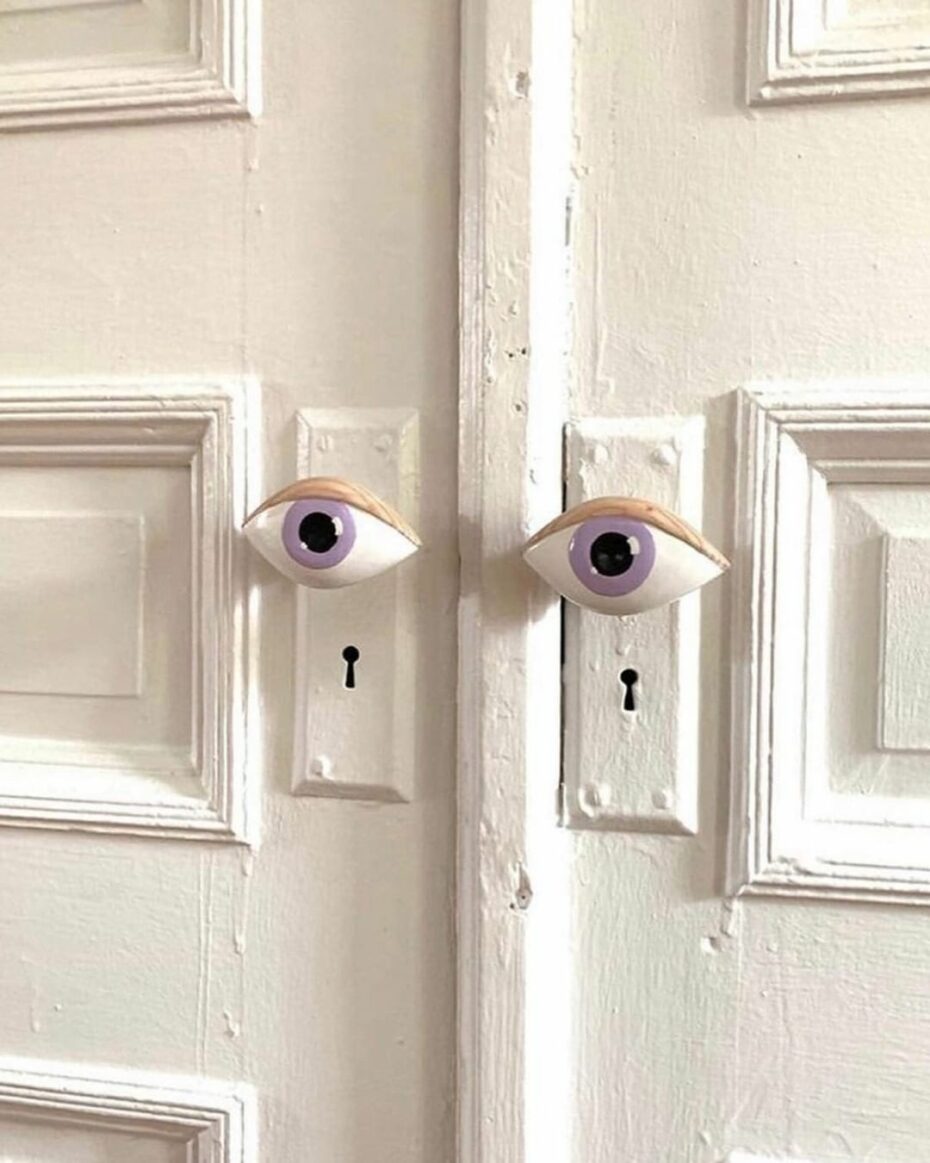 Find the designer on Instagram/ her website.
4. This Wallpaper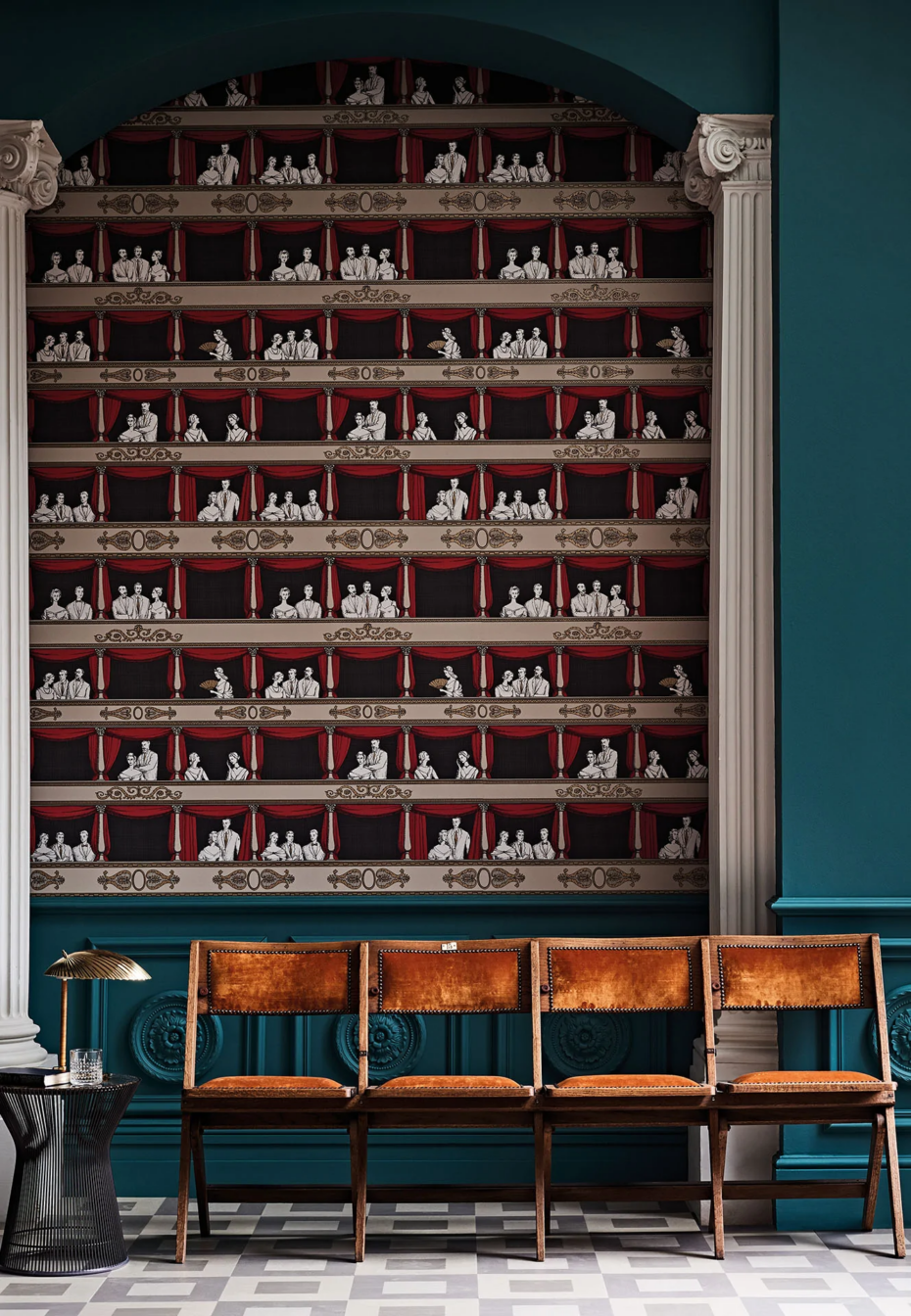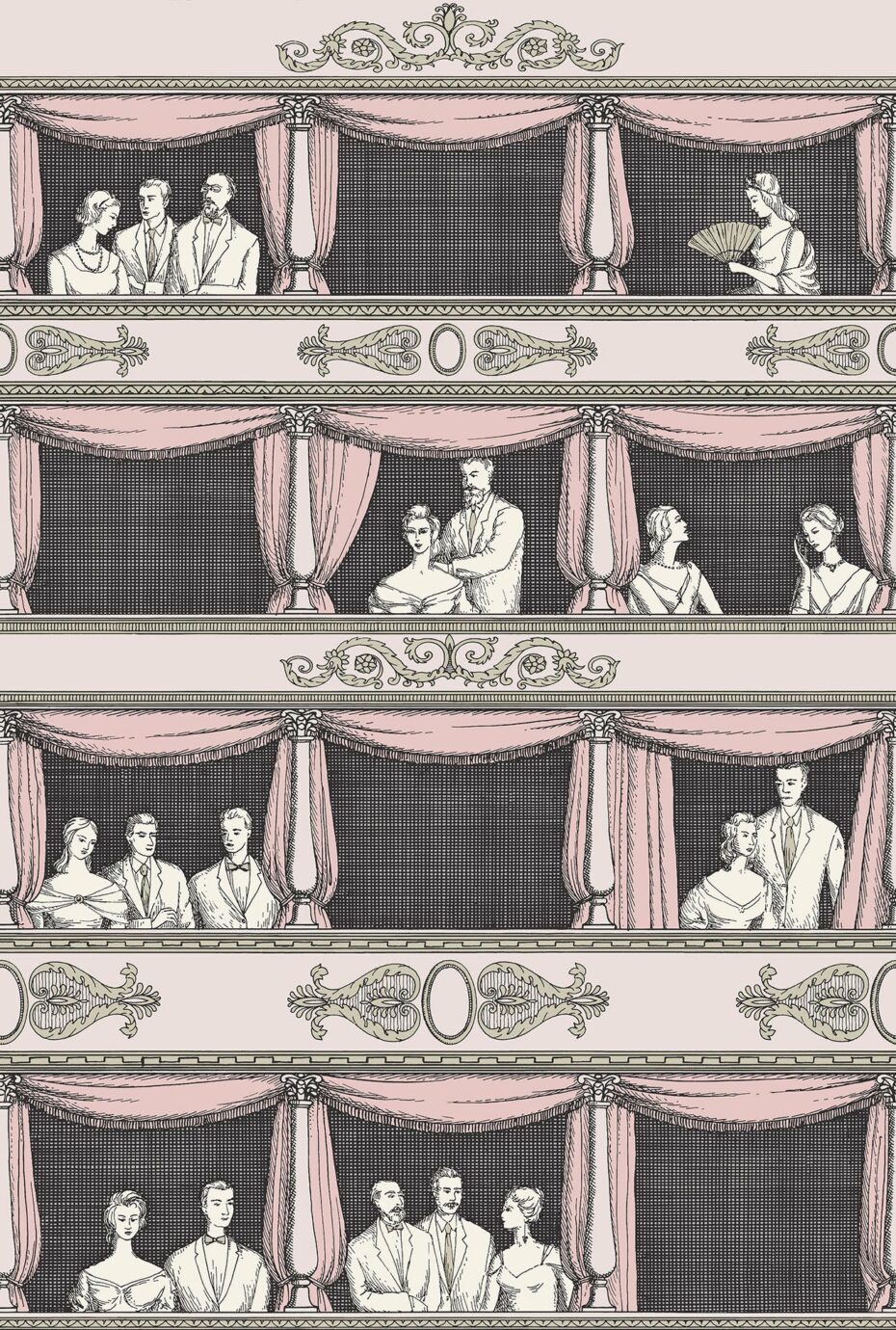 Inspired by Fornasetti's love of the commedia dell'arte, 'Teatro' wallpaper depicting theater-goers in various stages of amusement, found on Cole & Son.
5. "Old" Dubai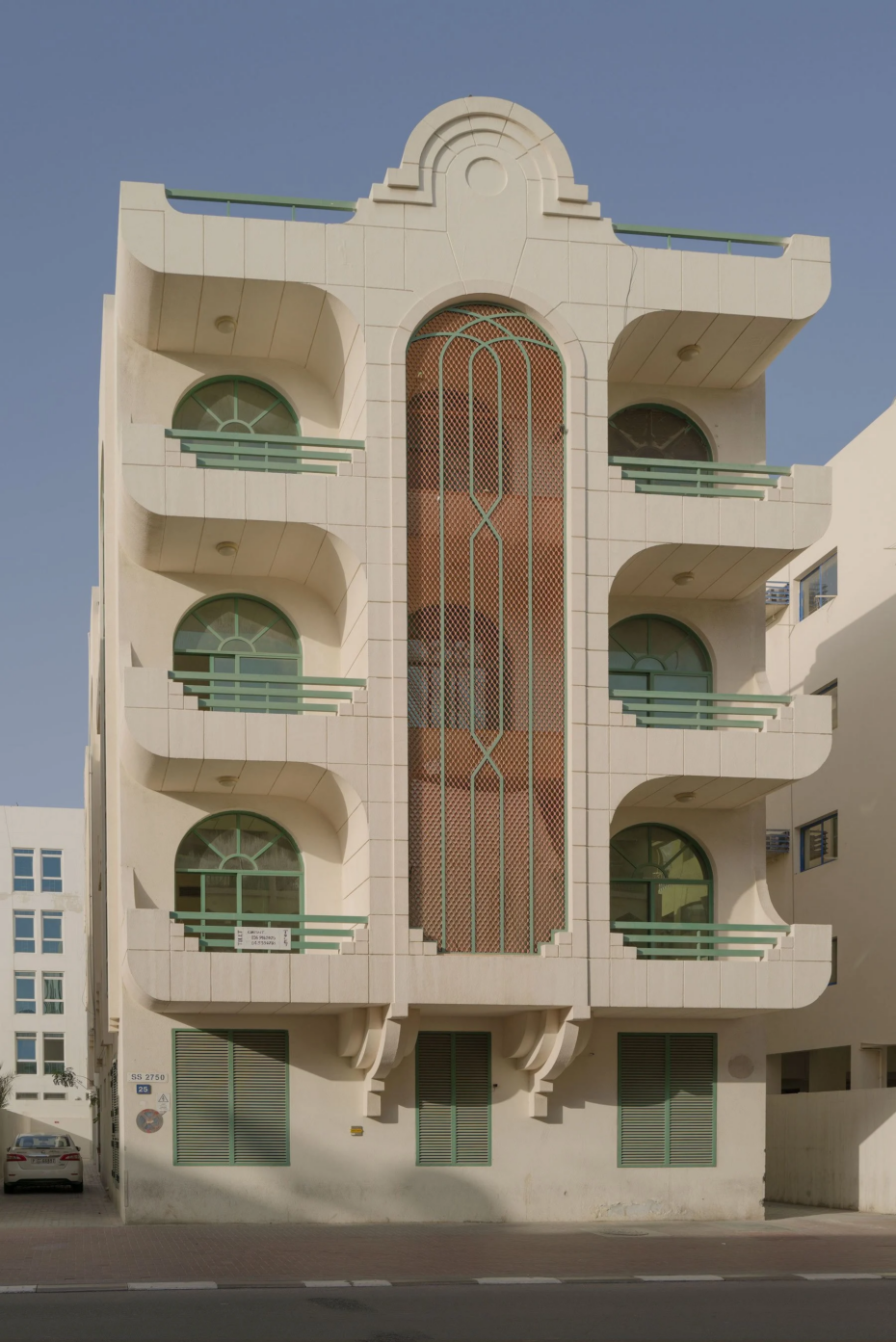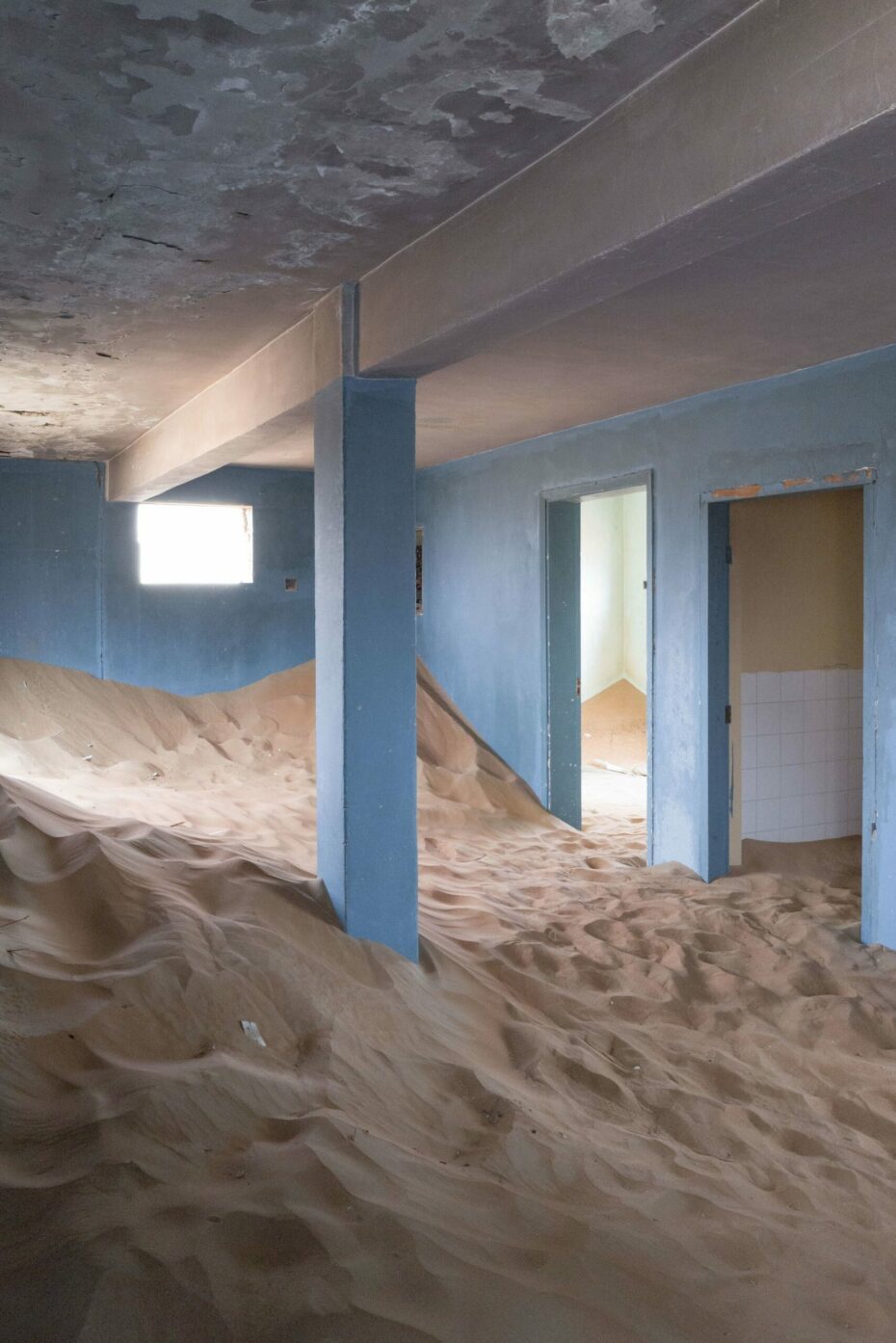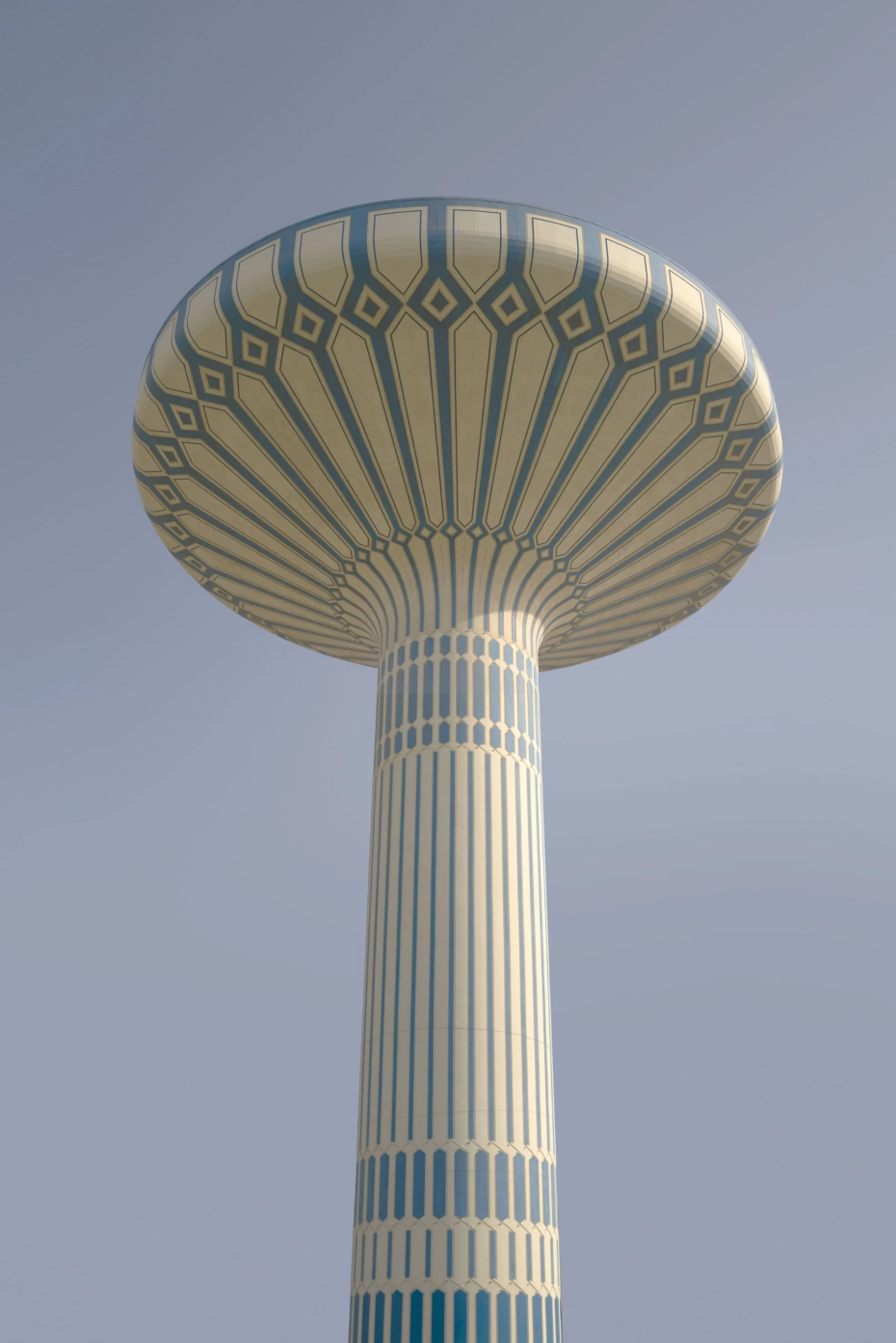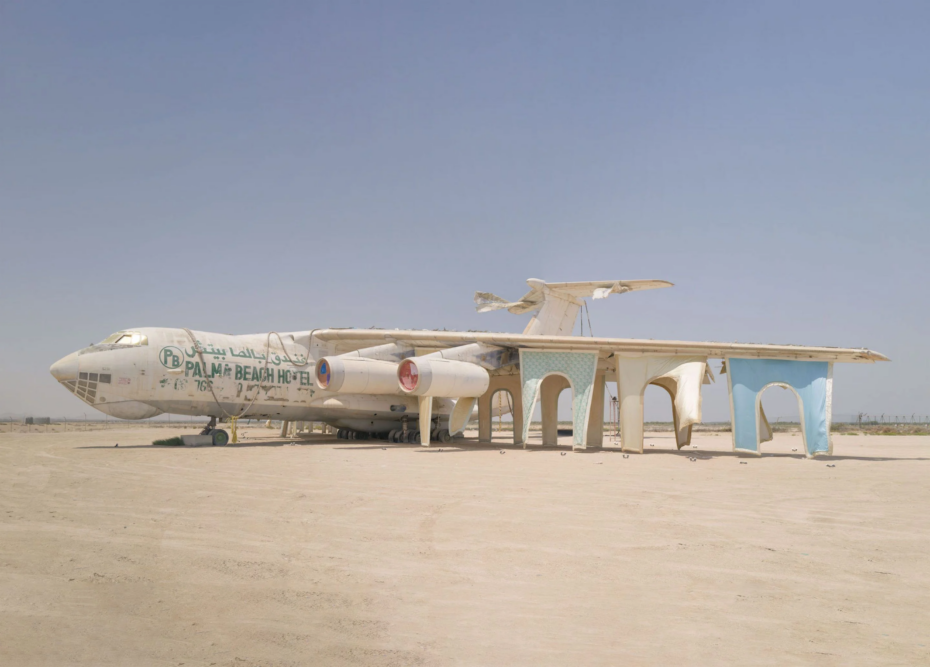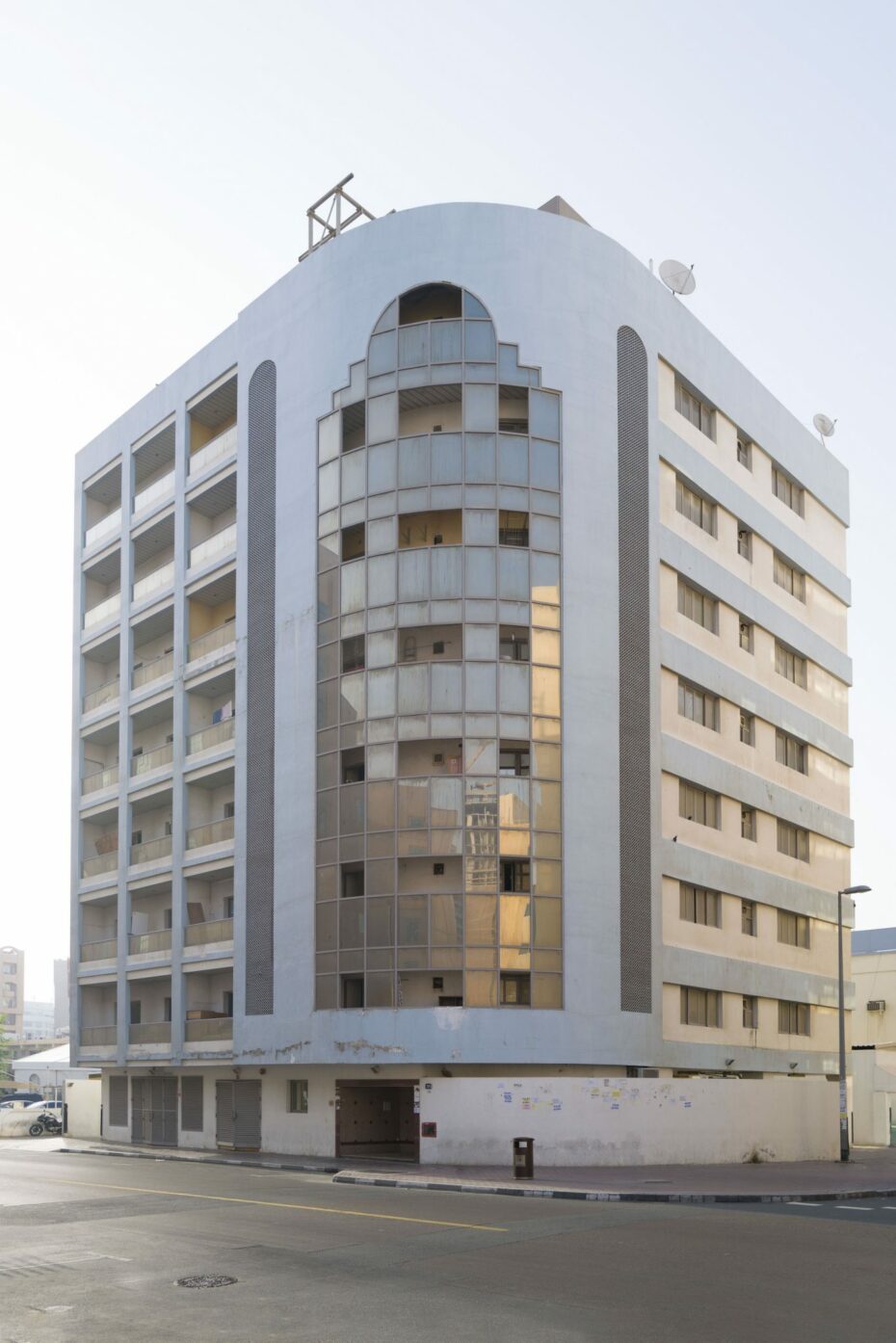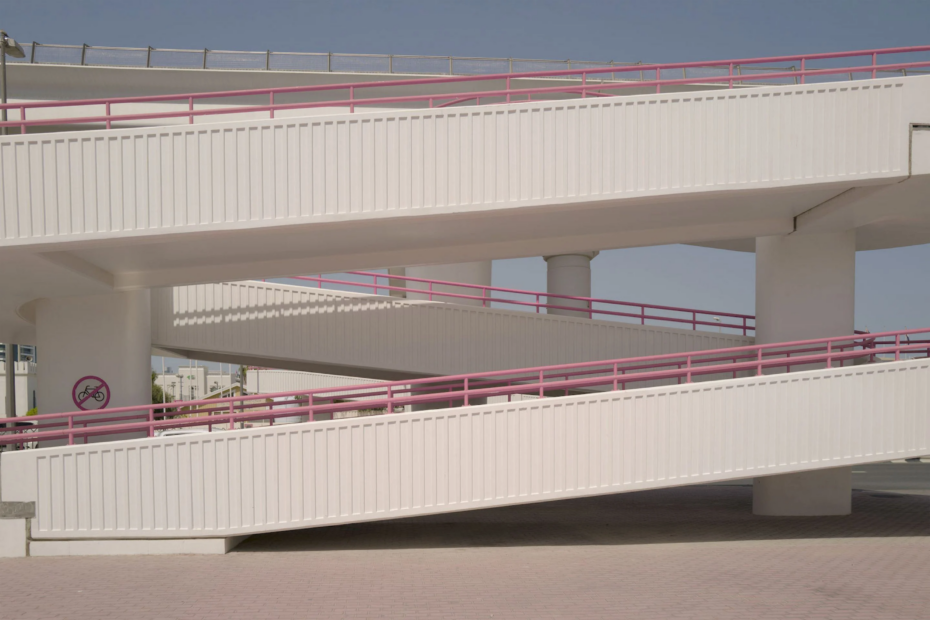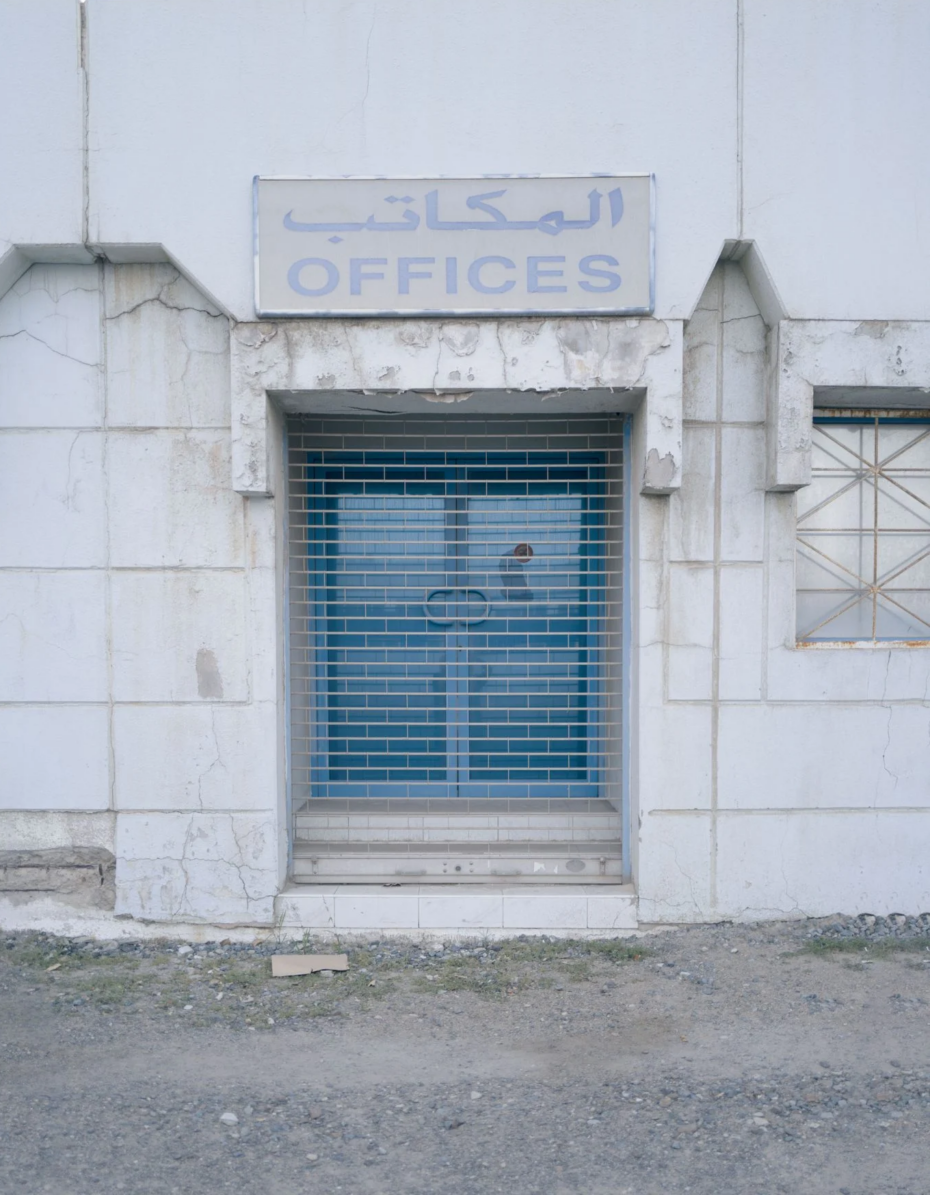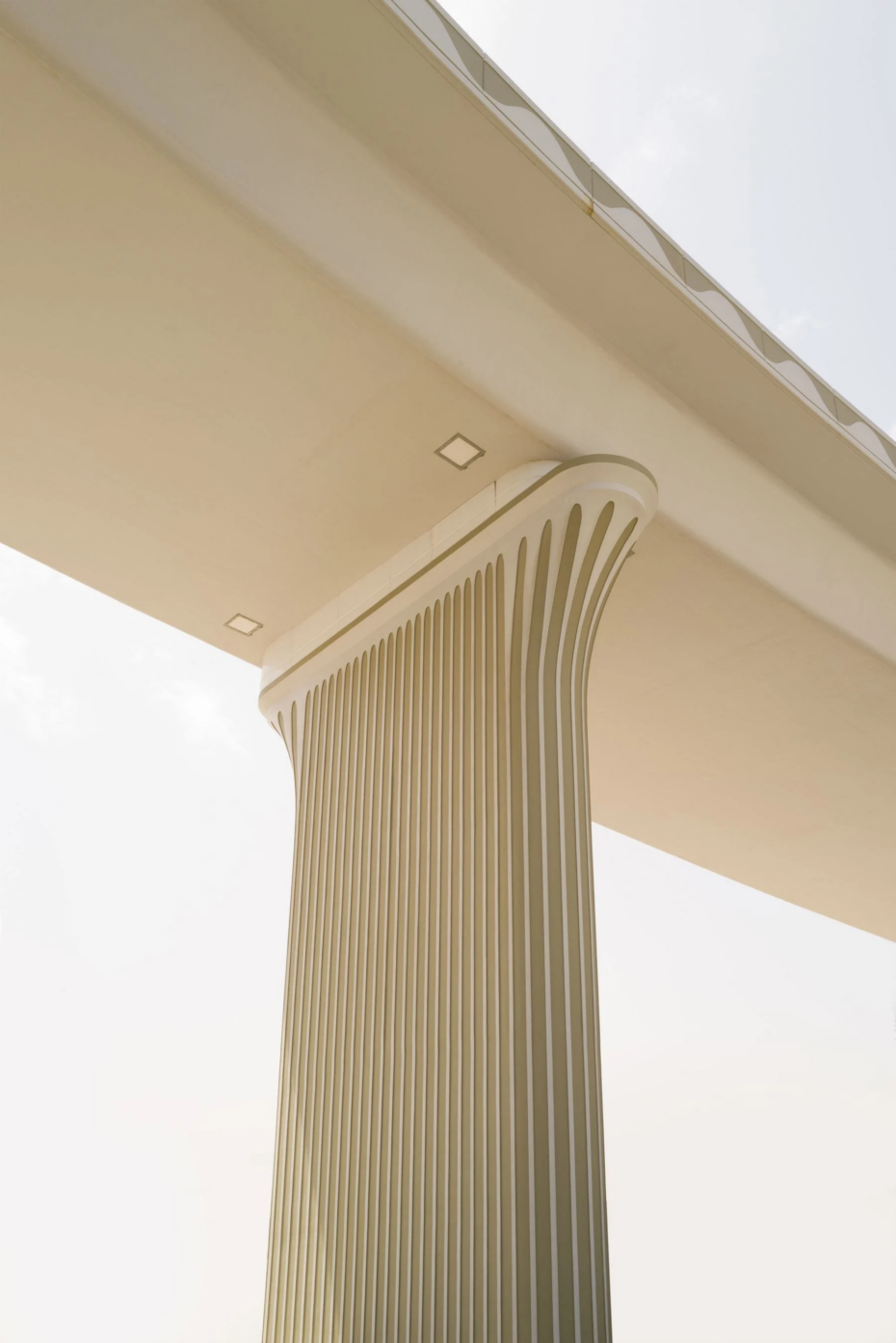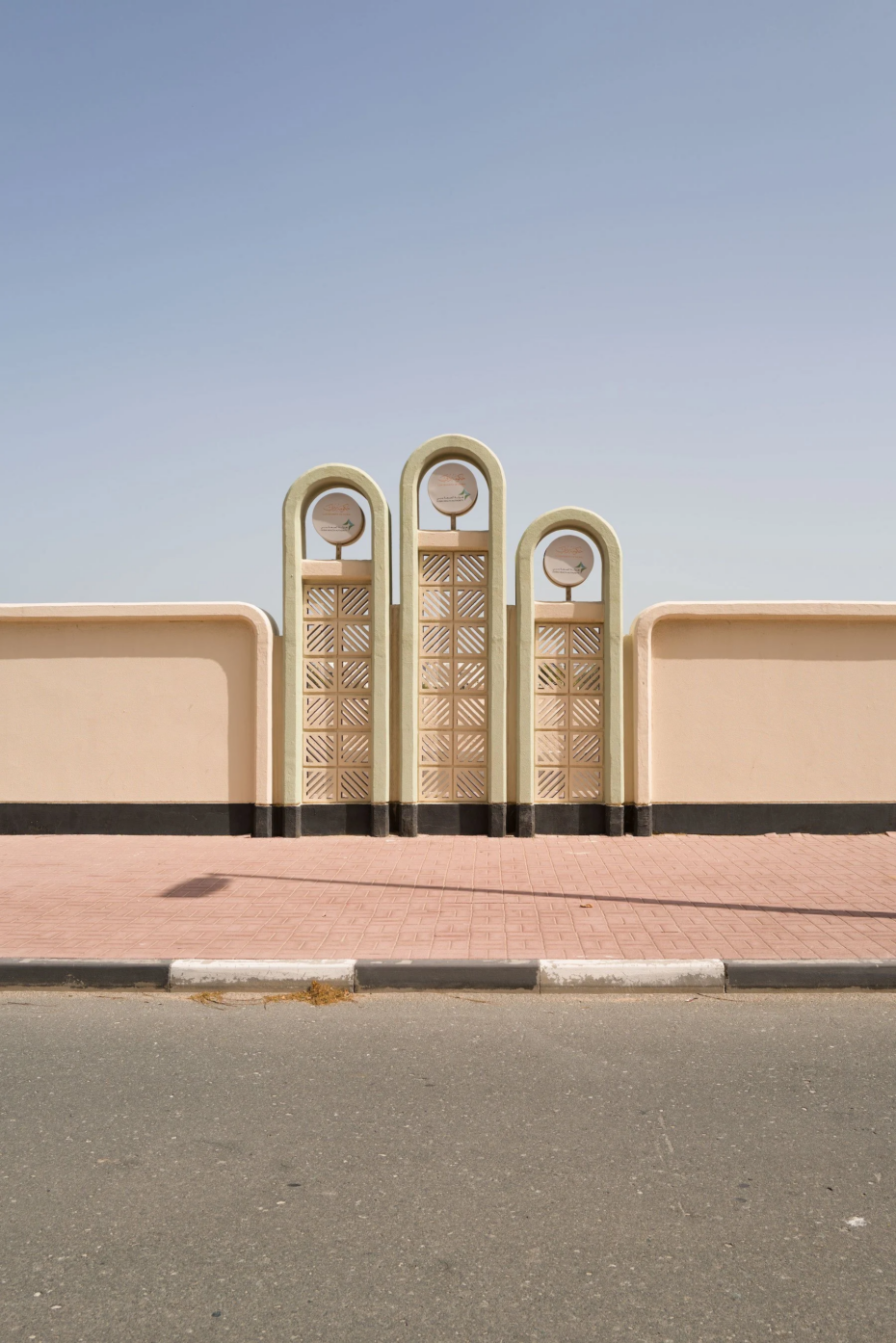 "Dubai is a pretty luxurious city from what you see on television and social media," explains Palavecino to IGNANT. "That's the part of Dubai that is always in the spotlight, but to be honest, the other side of Dubai is what actually makes the city interesting. I wanted to show Dubai beyond the stereotypes of flashy cars, cocktails, and gold."
Gonzalo Palavecino photographs the cosmopolitan architecture of Dubai away from stereotypes.
Find more photographs on Ignant.
6. Mr. Imagination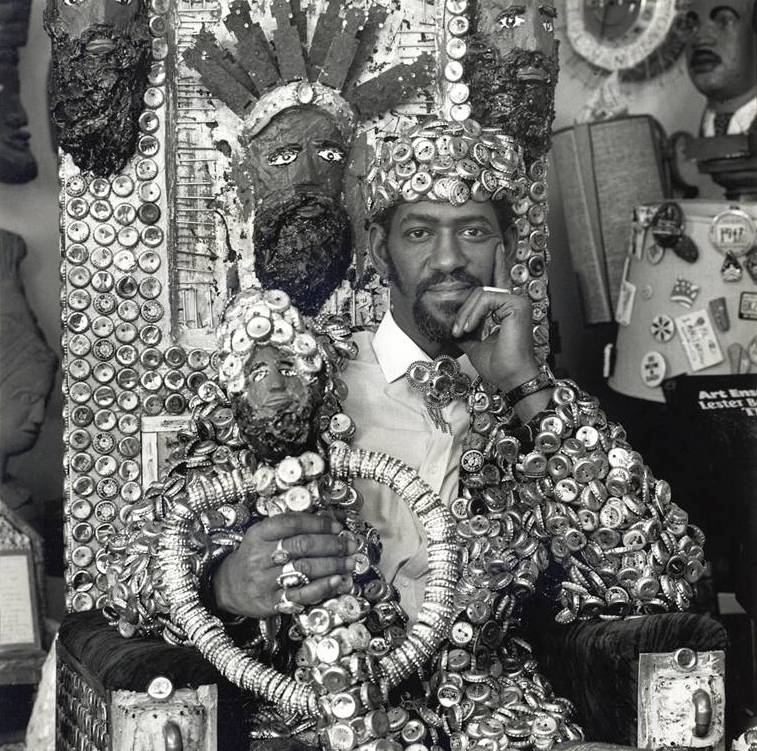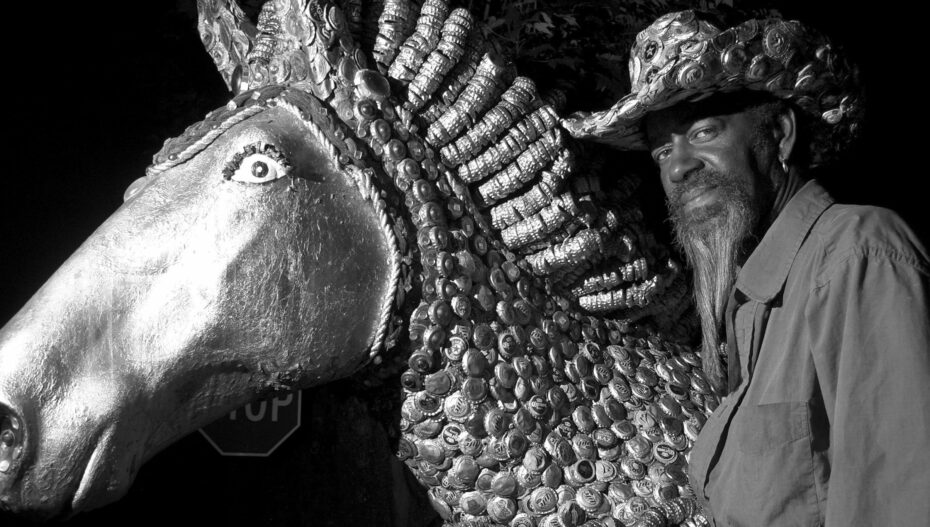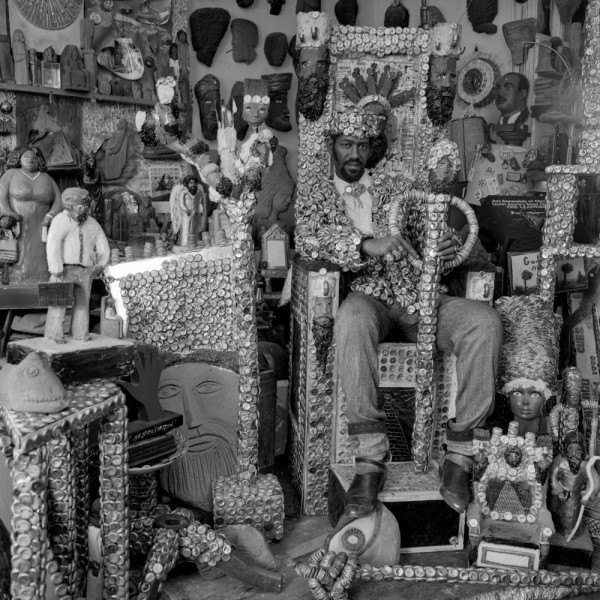 Mr. Imagination changed his name from Gregory Warmack after spending several weeks in a coma caused by a neighborhood shooting. He grew up in one of Chicago's poorest areas and, as a teenager, spent his time painting rocks, whittling tree bark, and crafting jewelry from discarded objects. He held a wide variety of workaday jobs and sold decorated walking canes and clothing around Chicago to provide extra income. Mr. Imagination talked of making art as a ​"healing" experience, and encouraged local children to explore and help with his creations.
Found on the Smithsonian American Art Museum.
7. The New York Public Library's Collection of Weird Objects
8. Museum of 90s Web Buttons.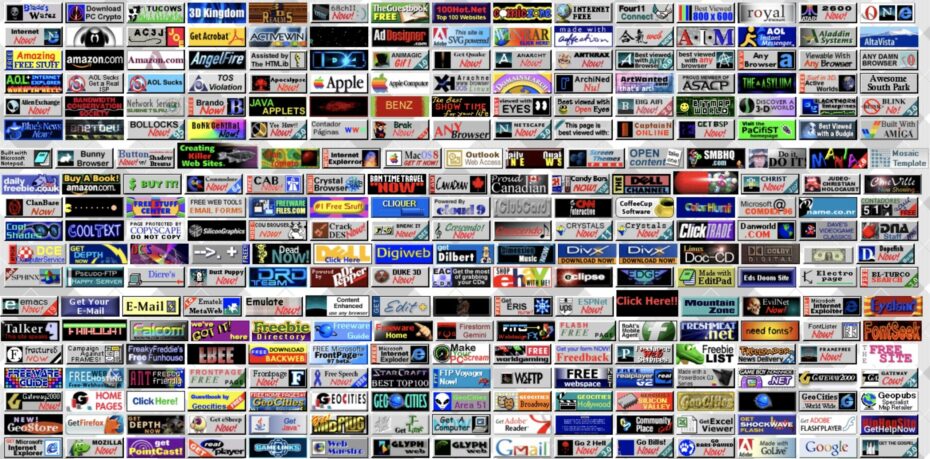 A collection of more than 700 88×31 web buttons from the 1990's and 2000's, including the famous "Netscape NOW" and "Internet Explorer", all were rescued from a now defunct site just before it disappeared without warning. These buttons are an historic example of advertising in the earlier days of the World Wide Web. Enjoy these buttons and use them to your liking.
Found here via Present & Correct.
9. The Mystery of Jean Fick's Notebook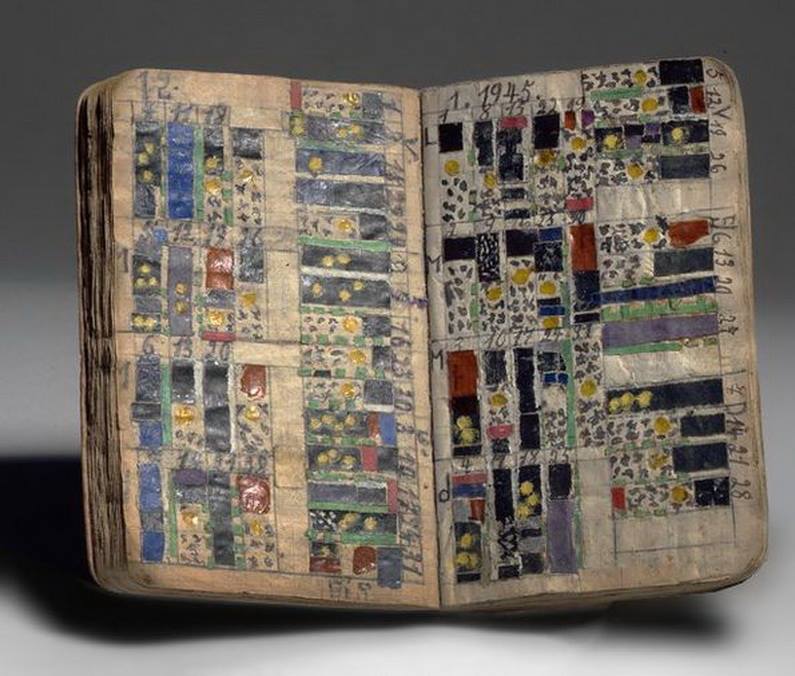 The only information about Jean Fick comes from this small notebook : "FICK JEAN BORN 23.11.1876 – HOSPITAL – SOLDIER. 13.10.1898 – 13.9.1900 – RM 57 – WESE WAR 9.14 – 4.8.1.4.1917.7. SAINTE INJURED – INVALID FICK J MARRIAGE ABANDONED HUSBAND . MODES 29.4.1902 HOSPITAL BORN 8.9.1874. FICK ALISE 24.2.1903. MARRIED. A. 1.2.1904. JEAN. K. 22.05. MAGU. 11.6.10″. On the cover : "Jean Fick my God/world [mondieu] ambassador N. 23". The notebook was apparently in Fick's possession when he was a soldier.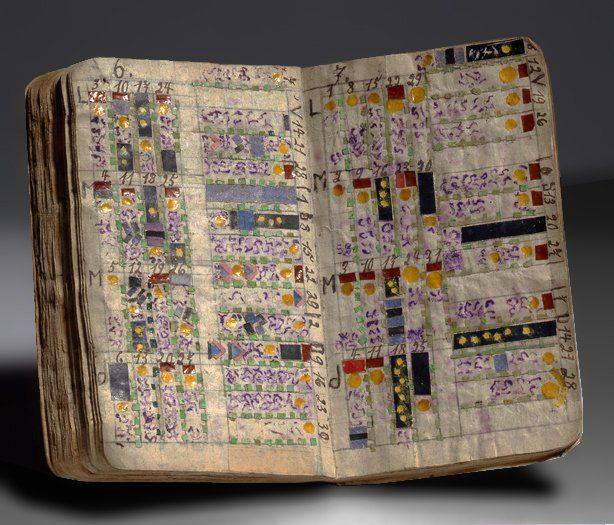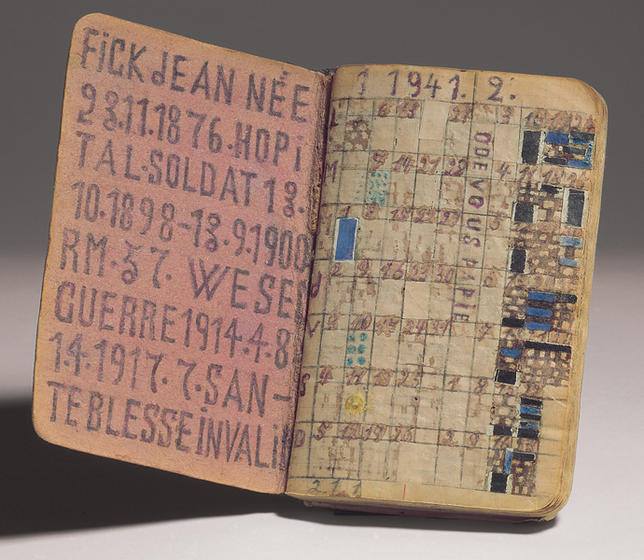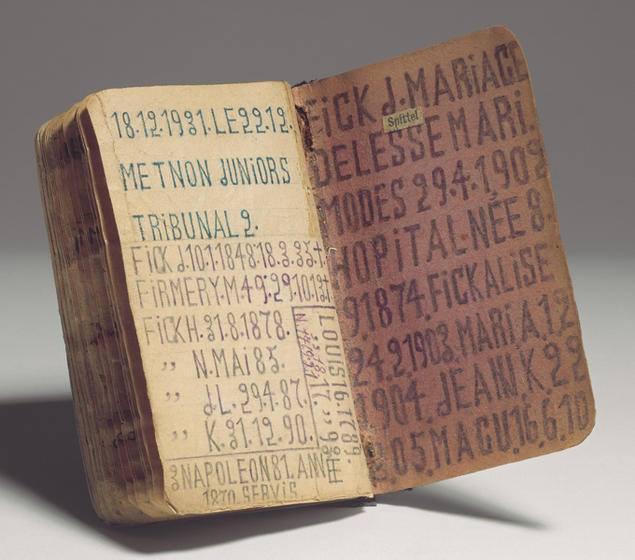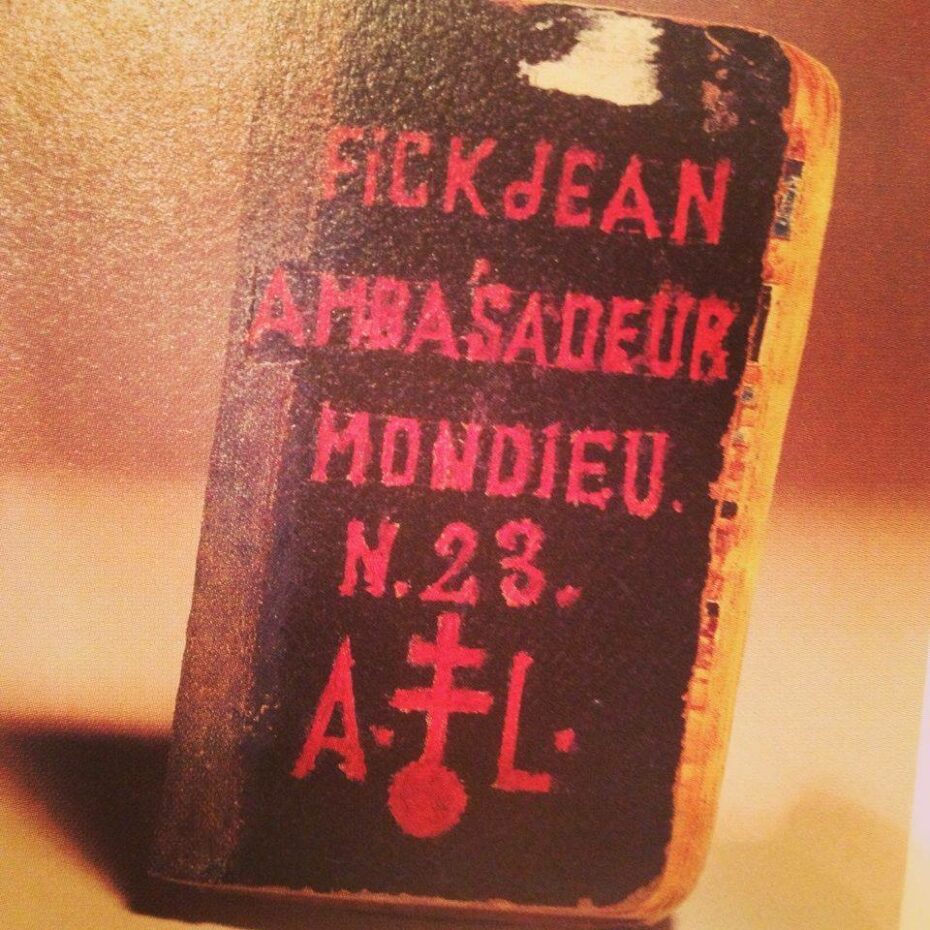 Found on Outsider Art, additional thoughts on Notebook Stories.
10. An Egyptian man called Pachery, the only mummy so far with its complete organs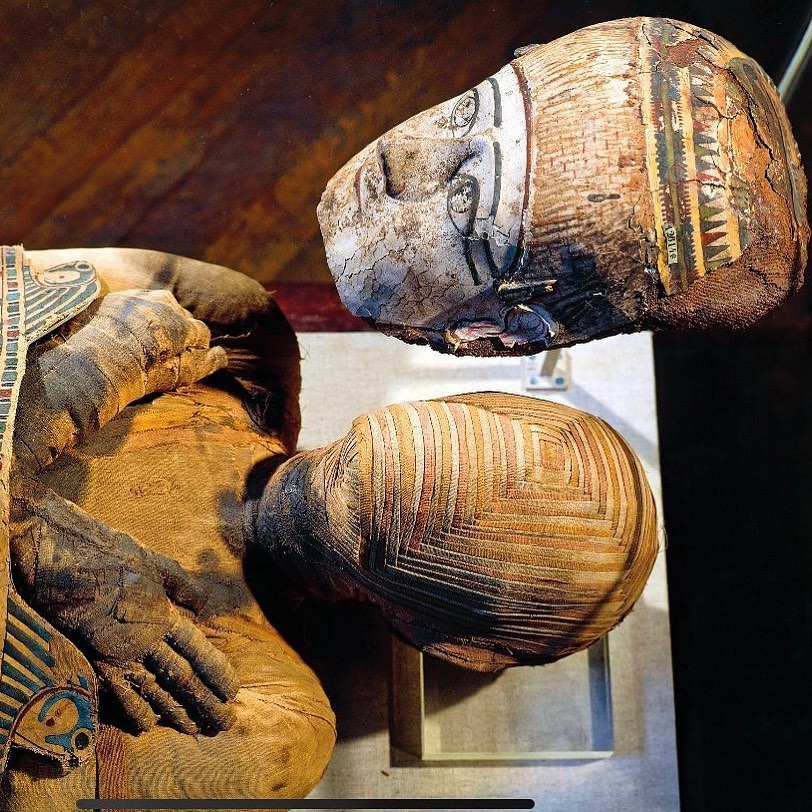 On display in the Louvre Museum, Paris, the most striking feature of this mummy, and what differentiates it from others, is the fabric of linen strips that form the design of concentric squares that cover his face. However, under the linen bandages the body is very well preserved. According to the museum's conservation department, the X-rays revealed that the mummy is of an adult man who lived in the Ptolemaic Period III century BC. In addition to the impressive work done with the geometric pattern of concentric squares covering the face of the mummy, the cardboard that covers the rest of the body features broad shoulders, a pectoral on the chest and an ornamental apron that covers its legs and wraps its feet. Cardboard is a type of material that was used in Ancient Egypt in funerary masks and as decoration from 2181 BC. C. to 400 d. C. Similar to papier-mâché, it is made up of layers of linen or papyrus covered in plaster and then painted. On the concentric squares formed by the linen bandages that cover the face of the mummy was a funerary mask (now placed next to the mummy) decorated with a winged scarab, symbol of rebirth.
Found via Reddit from "Treasures of Ancient Egypt", National Geographic.
11. Audrey Hepburn, Paris (1975)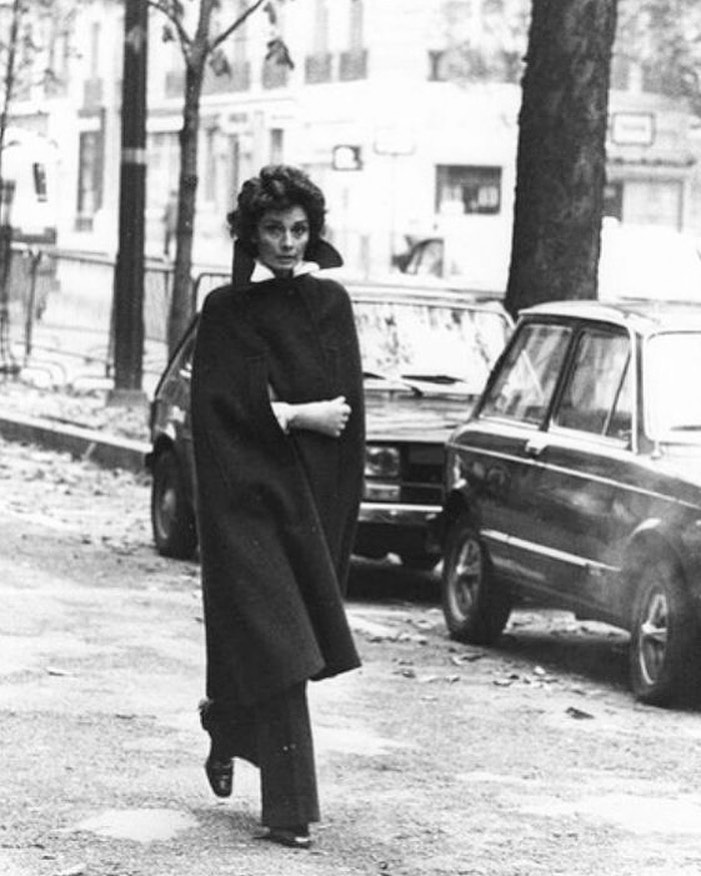 Found on Pinterest.

12. A Conversation we wish we overheard: Frida Kahlo and Josephine Baker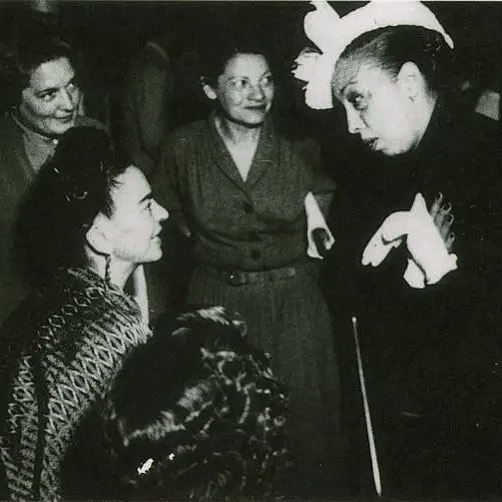 Found on Owlcation
13. Josephine Baker performing "Je Pars" and doing the twist on Italian TV in 1962