The Mystery of the Lost Microcar …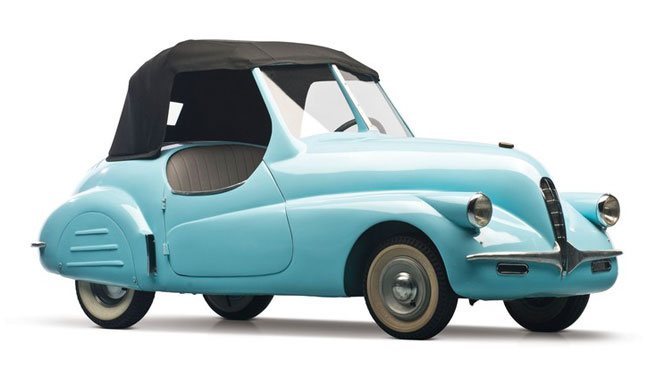 I love to come across lost cars of the past and this beauty in baby blue is no exception. Behold the Alca Volpe, probably the rarest of Italian microcars, only ten of these cars were ever made following a mysterious turn of events involving the manufacturer…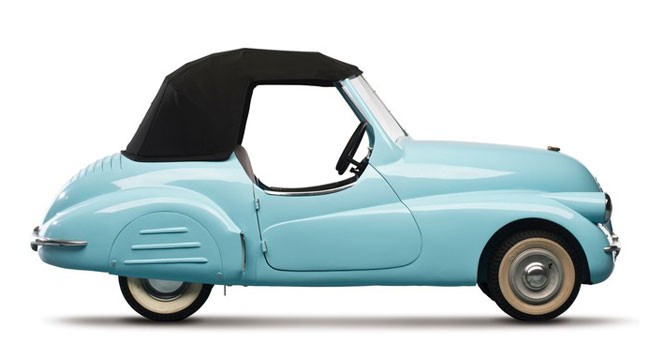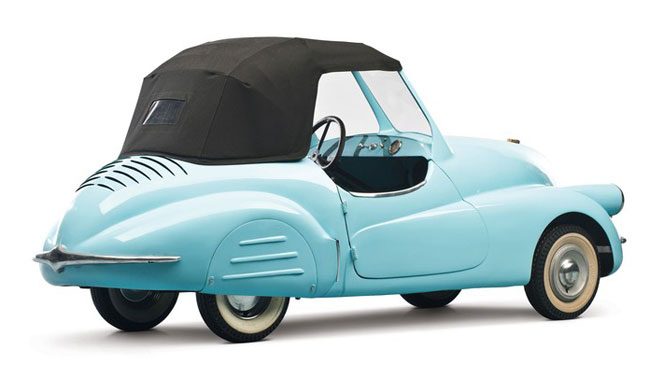 Met with great enthusiasm by the Italian press, the Volpe, meaning 'fox', was set to rival the micro car du jour, the Fiat Topolino. Even smaller than the Topolino and cheaper, the Volpe seemed destined for automotive stardom in post-war Italy.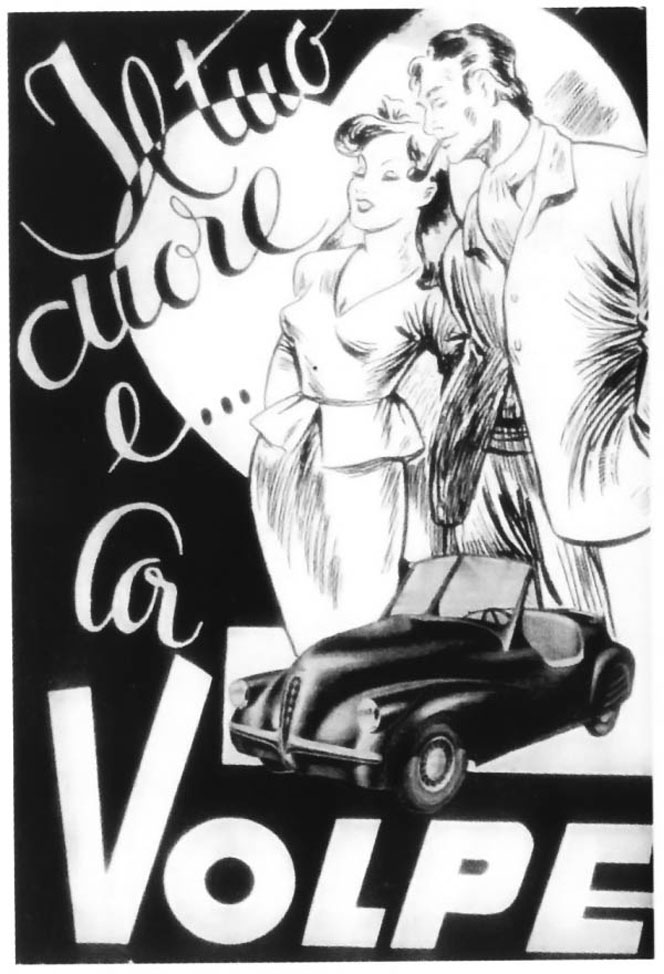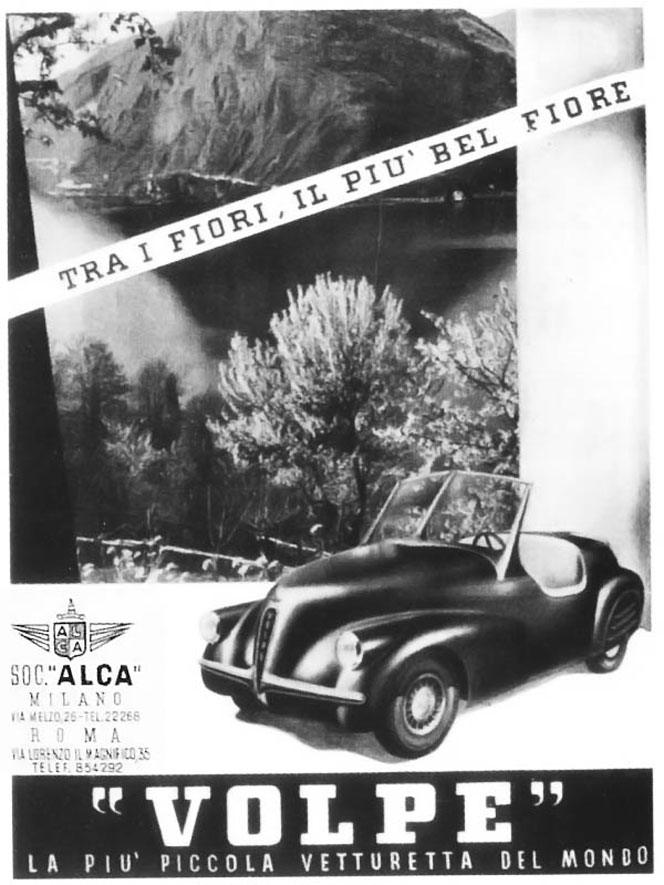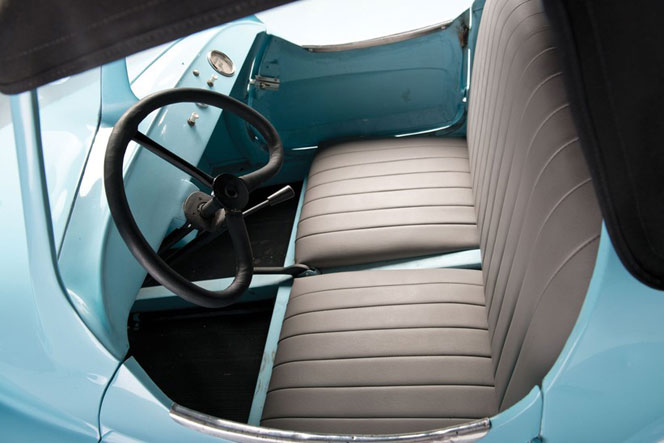 After its celebrated launch in Rome, 1947, despite many pre-orders and pre-payments, no complete deliveries were ever made to any customer. The following year,  Alca was hit with charges for fraudulent bankruptcy. Customer bank deposits went 'missing' and courts found that the equivalent of 5.5 million euros today, had been illegally held by the company. It is possible that Alca never in fact built a single running car.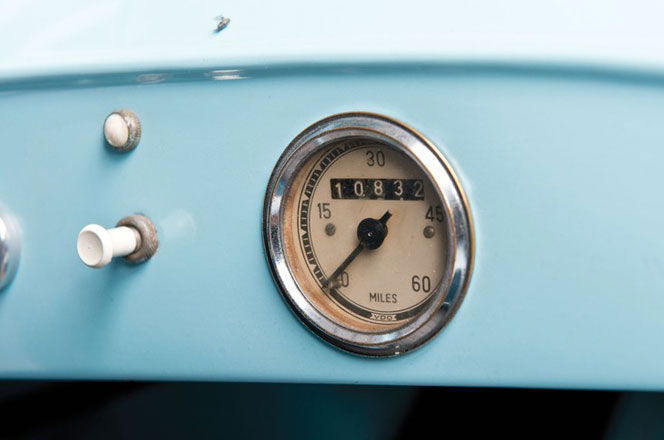 So what about the model we're looking at? This is one of a handful of Alca Volpe's that still exist today and was sold recently at auction for a little over $40,000.
Just one problem; it doesn't actually drive. RM auctions, who sold the car in February 2013 writes in their description:
"This rare care is restored as original, without the motor it never received".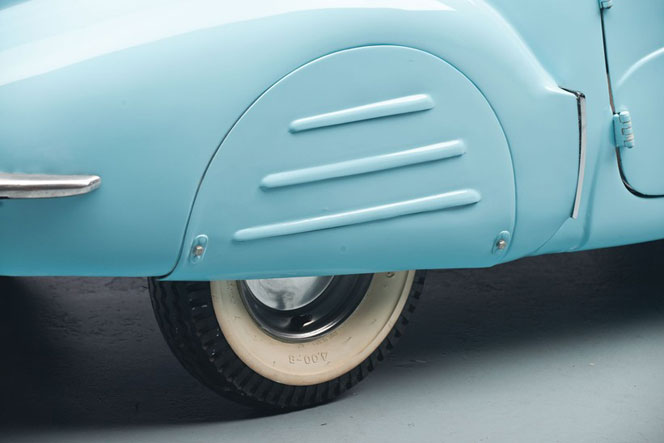 The missing motor was apparently designed by Gioachino Colombo, the renowned designer of Ferrari engines.
While the motor and power specifications are listed as "not applicable" on the RM website, the Milanese manufacturer's official name is registered quite fittingly as Anonima Lombarda Cabottagio Aero. A quick double check on Google translate and of course 'Anonima' means, 'anonymous'.
This lady probably didn't get very far, duped by the Alca Volpa; the anonymous fox.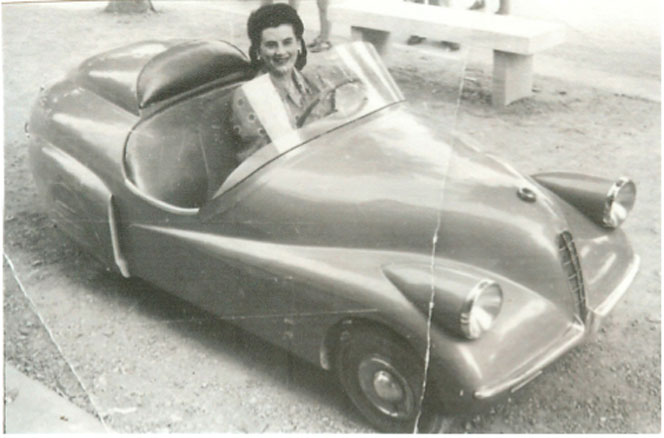 On a lighter note, here is another little blue car with a much jollier story; the Fiat 'Jolly'. And it's up for auction this August 15th-16th!
With all the Italian seaside resorts of Italy, beach buggy conversions became somewhat of a regular road sighting during the 50s and 60s. A little company called Ghia (now owned by Ford) specialised in these conversions and was chosen to create the 'Jolly' conversions on Fiat's 500, 600, Multipla and Giardiniera platforms.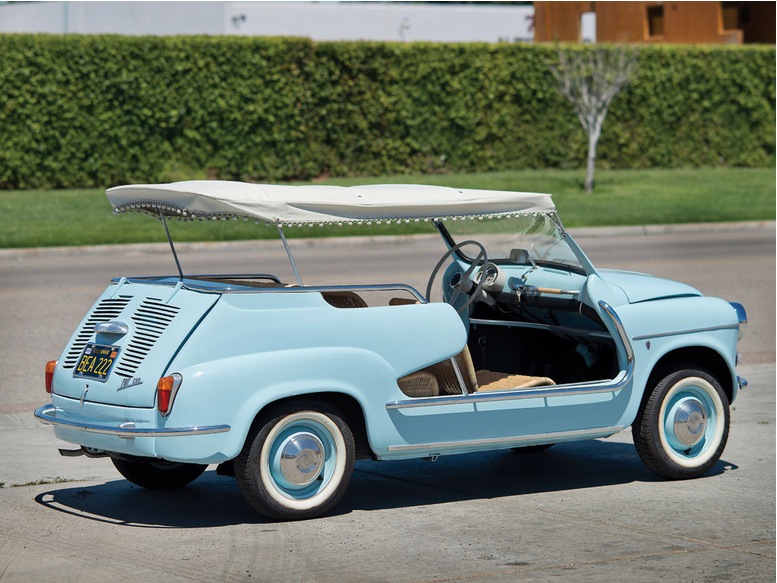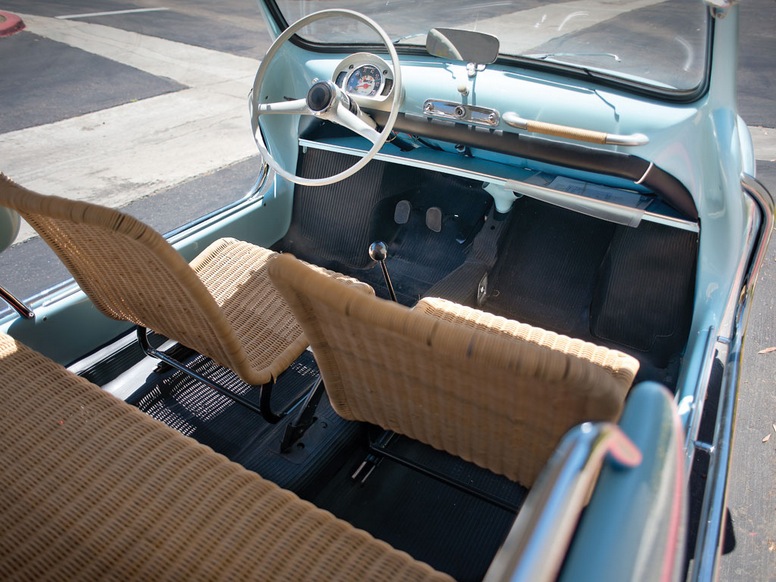 Known in Italy as "La Spiaggina", literally meaning  "beach-ette", the Fiat beach-buggy was marketed worldwide as the Jolly, meaning "joker" in Italian. They were available in pink, coral, white, pale yellow and sky blue.   Considered a success, the model had a healthy run from 1958 to 1966.
Photos via RM auctions
:::
YOU MIGHT ALSO LIKE:
.